---
Deer Hunting Bows Buyer's Guide
Consider The Hunter's Stamina
Individual stamina is a major contributing factor to the quality of any deer hunting bow. It's not just that every bow has its own draw weight–the amount of weight you're pulling against to draw the bowstring back. But there are actually ideal draw weights for certain types of hunting, such as whitetail.
While different types of bows are manufactured to help offset some of the draw weight, nothing will mitigate it entirely. So you need to be aware of your own stamina before deciding which is the best deer hunting bow for you. Ultimately, it won't matter if you have the best quality deer hunting bow if you aren't able to draw back the string.
Be sure to test out your deer hunting bow of choice, learn its draw weight, and consider doing any necessary work to raise your stamina to meet that bow's requirements if it's one you truly have your heart set on.
Consider the Range and Location from Which You Will Be Hunting
Certain deer hunting bows are graded for hunting and firing over longer or shorter distances. While it may seem like having a long range bow would be the best notion regardless–after all, you may be shooting at a fast-moving target if the deer spooks–this is not actually always the case.
Long range deer hunting bows may not perform to your needs in shorter distances. You may also have a harder time maneuvering with these bows in short range. Conversely, short range bows will obviously not perform as well over long distances, diminishing your accuracy.
A lot of things can affect the range and location, and therefore the accuracy, of your use with a deer hunting bow. You might consider, for example, whether you will be firing from a ground blind or a tree stand. Will you typically be firing from in the woods or across an open field?
The key to choosing the right deer hunting bow is to have an idea of the optimal range and location at which you will most often be using it. There will always be exceptions, of course, but tailoring your deer hunting bow pick to your standard range and location will
Consider the Age and Build of the Hunter
Though we live in an age of equality, there are some concessions that may need to be made when choosing a deer hunting bow, based on a hunter's muscular build and age.
Kiddos who are still growing, as well as men and women, may have different musculature–and therefore, different deer hunting bow needs. Even a teenager may struggle with the draw weight, size, and grip of a standard compound deer hunting bow.
There are also some deer hunting bows on the market that tailor to general musculature differences between men and women, or those that can help the differently-abled with offsetting the sometimes awkward grip and draw weight of a standard compound or crossbow.
Since everyone's build and needs are different, do consider whether the men, women, and kiddos in your life could benefit from a deer hunting bow tailored to their age and stature.
Take Into Account Your Familiarity with Bow Hunting
When you are just starting out in any craft or hobby, beginning with the craft master's tools is not generally considered a wise choice. Until you know how to properly wield a tool, you are more likely to be frustrated by, and even a danger to or with said tool.
This standard holds true for deer hunting bows as well. While it can be tempting to go straight for the best deer hunting bow on the market, do take into consideration your familiarity with bow hunting as you make your purchase selection.
It may be better to start a few rungs down or with a budget option as you learn your way up the ladder of mastery with deer hunting. There's no shame in aiming small to miss small at first; eventually, you will find yourself feeling at home with the bigger and better deer hunting bows out there.
But if you are a novice, definitely consider a more simple and straightforward deer hunting bow to get you started on the path to success.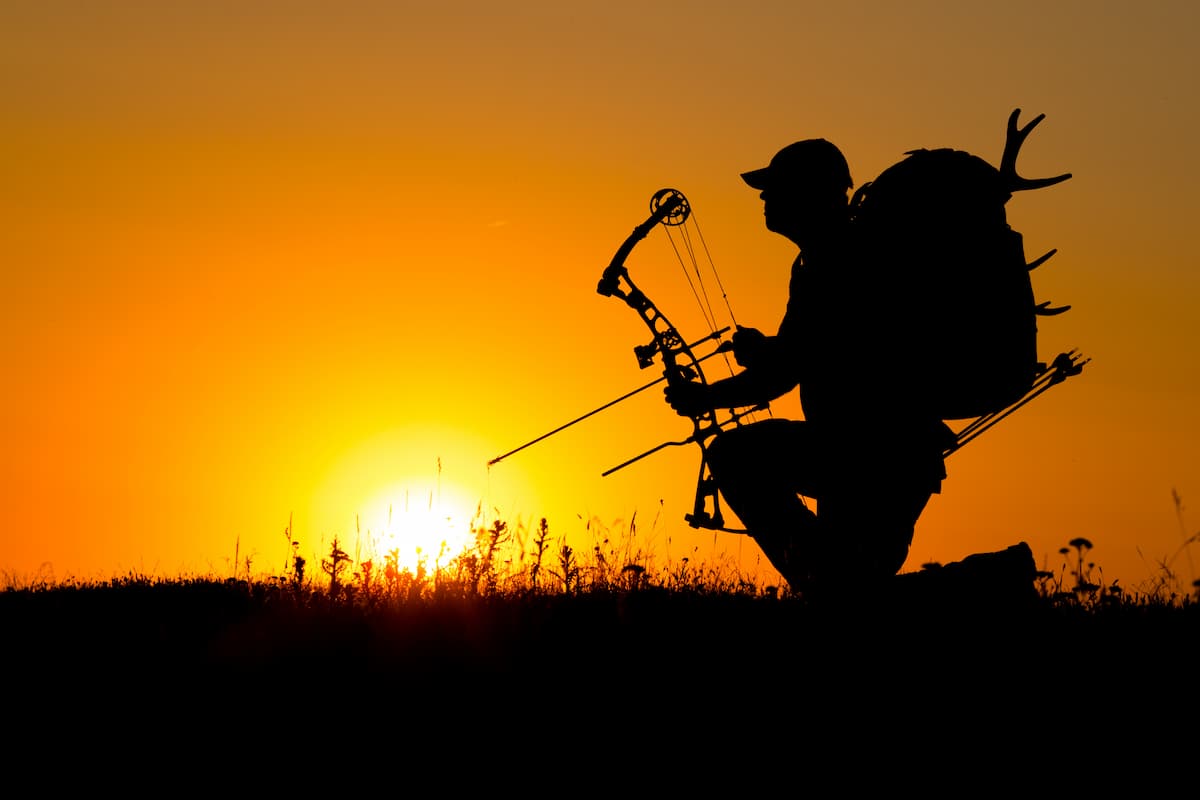 ---
Wrapping Up the Best Deer Hunting Bows for 2023
Ready to grab the best deer hunting bow and get prepped for hunting season? Before you strike off on the hunt, be sure you check out our roundup of the Best Camo for Deer Hunting. Pair this with the best deer hunting bow, and you'll be a force of nature on the hunting grounds this year.