Beauty, relaxation, and lots more await at Father Hennepin State Park! This beloved state park and its surrounding area boasts a bevy of scenery and recreation for folks of all ages to enjoy. Read on to learn all you need to know before you plan a visit to Father Hennepin State Park!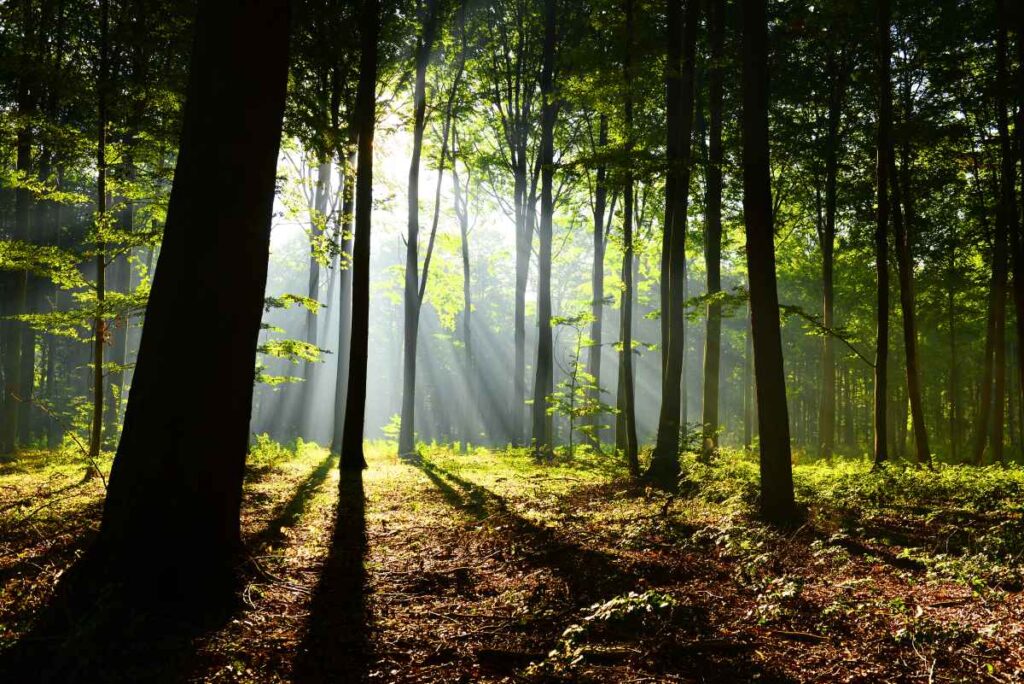 ---
How to Get to Father Hennepin State Park
Open daily from 8 a.m. to 10 p.m., Father Hennepin State Park makes an idea park for both day trips and camping adventures; regardless of which you're planning, you will want to get an early start in order to make the most of the many recreational opportunities at the park.
Fortunately for travelers from all across Minnesota and beyond, Father Hennepin State Park is quite easy to access! Visitors from the Minneapolis/St. Paul area have a fairly straight shot to it up US-169.
On the other hand, those traveling from northern or southern portions of Minnesota can take Interstate 35 to connect with US Highways on their way into the state park area. From east to west, Interstate 94 offers a fairly direct route to connect with US-169 and access the park from just outside the Twin Cities.
It's recommended to use an up-to-date map or GPS when setting out for your trip to Father Hennepin State Park. This will ensure you have the most current reference for road closures, traffic incidents, or any other travel issues you should be aware of at the time of your visit.
---
When Is the Best Time to Visit Father Hennepin State Park?
Like many of Minnesota's stunning state parks, Father Hennepin has some great features to love and things to do in all seasons of the year! However, there are several qualities that make this park a standout of summer recreation and memory-making.
Some of the biggest draws to this state park include its sandy swimming beaches, boating and fishing opportunities, and panoramic lakeside views right on the shore of Mille Lacs Lake. Additionally, hiking, camping, and other warm-weather recreations draw visitors from all over to visit Father Hennepin State Park.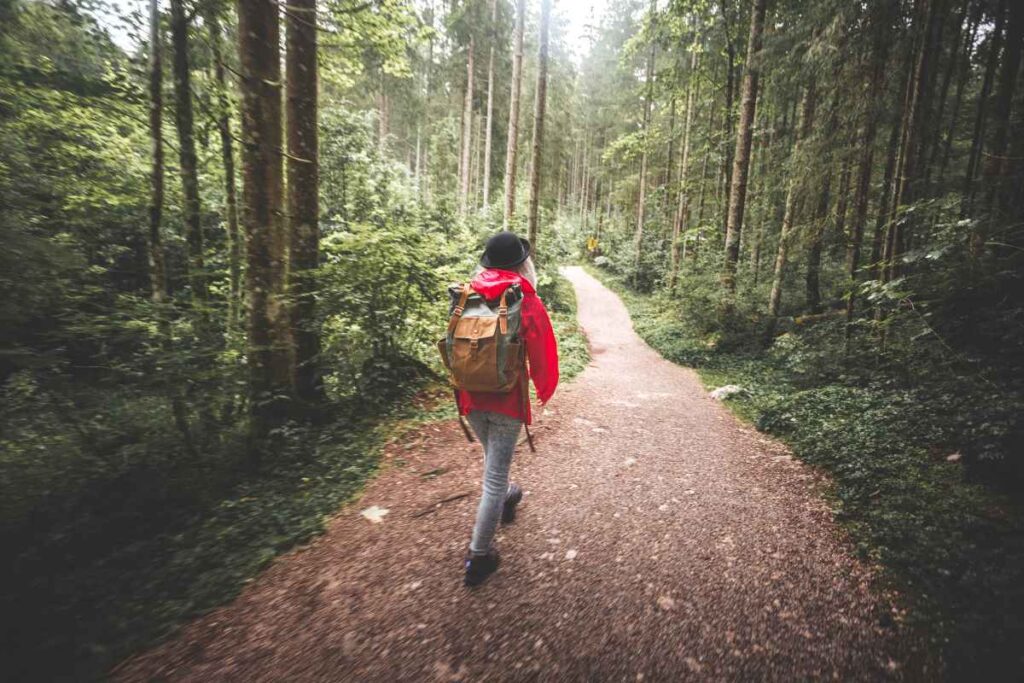 With its campgrounds closing seasonally and water being shut off from mid-October through the spring, as well as the park gate being closed to all but foot traffic from November onward, there is much less to enjoy at Father Hennepin State Park in the cold months.
Unless you are particularly interested in snowshoeing and don't mind the cold, the late spring through early fall months are the best times to visit this beautiful state park.
---
Where to Stay at Father Hennepin State Park
Best Camping Spots
Given the many camping opportunities available throughout its sprawling acreage, it comes as little surprise that a multi-night stay at Father Hennepin State Park is such an attraction to many visitors. Two campgrounds within the park are open from mid-spring through late fall, offering a total of 103 wooded drive-in sites between them.
There are 51 electric sites with an RV length limit of 60 feet as measured from the front of the towing vehicle to the rear of the vehicle being towed. Of these sites, there are 4 that are wheelchair accessible—two in each of the campgrounds.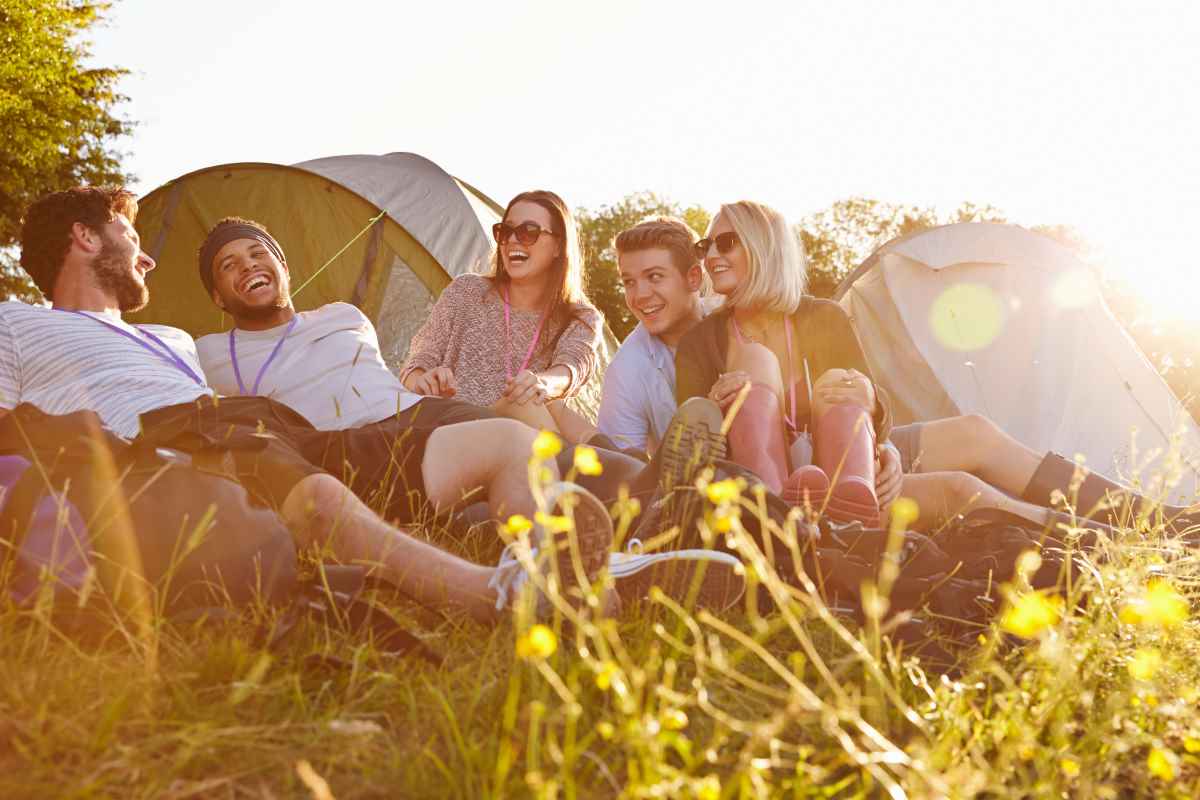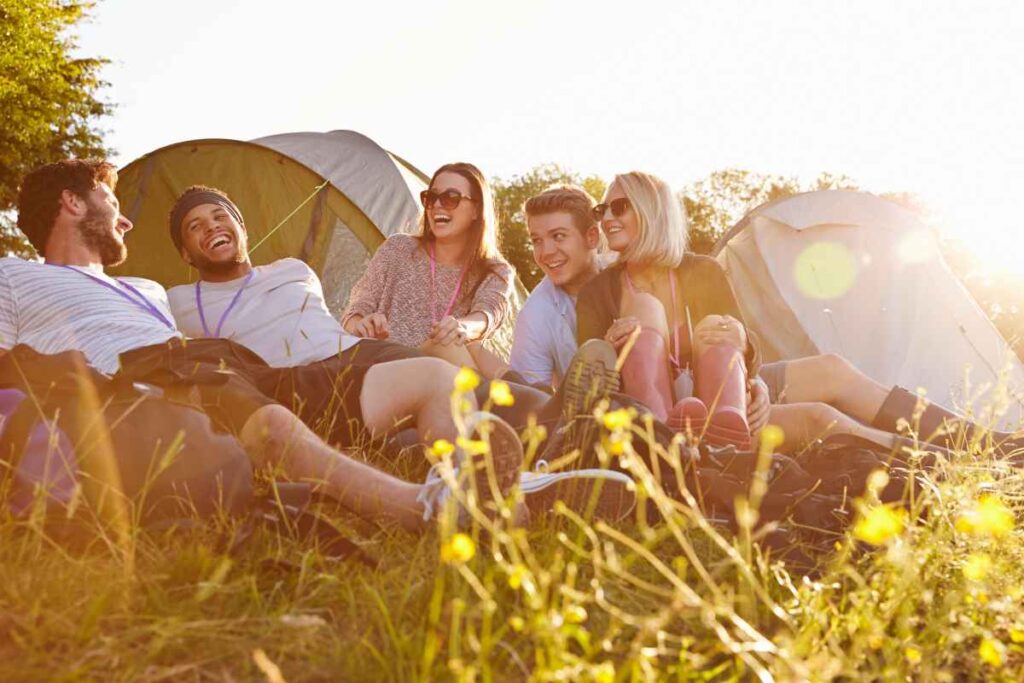 For folks looking to camp in large numbers, there are 6 seasonal group campsites open from spring until the end of October. All of these campsites are located between 75 to 450 feet from the parking lot. 2 of the sites can accommodate up to 25 campers, 1 site can accommodate up to 20, 2 others can accommodate up to 15 occupants, and the last site has a maximum capacity of 12.
Within the campground, sanitation facilities include 2 seasonal, wheelchair-accessible showers and restroom facilities and a seasonal dump station. There are also vault toilets located throughout Father Hennepin State Park, which are available all year round.
Booking, Fees, and What to Bring
All campsites at Father Hennepin State Park can be booked up to 120 days in advance of the first intended day of your stay. Booking fees do apply and will be charged at the current rate when you make your reservation, which can be done online through the Minnesota State Parks and Trails website.
Campers visiting Father Hennepin State Park are encouraged to ensure their camping gear is in good repair before they visit. This includes checking for compromise in all gear, including sleeping bags and any bug netting brought along.
Due to the park's many water sources and its location on the shores of Mille Lacs Lake, there is often heavy insect activity throughout the camping season, which should be prepared for.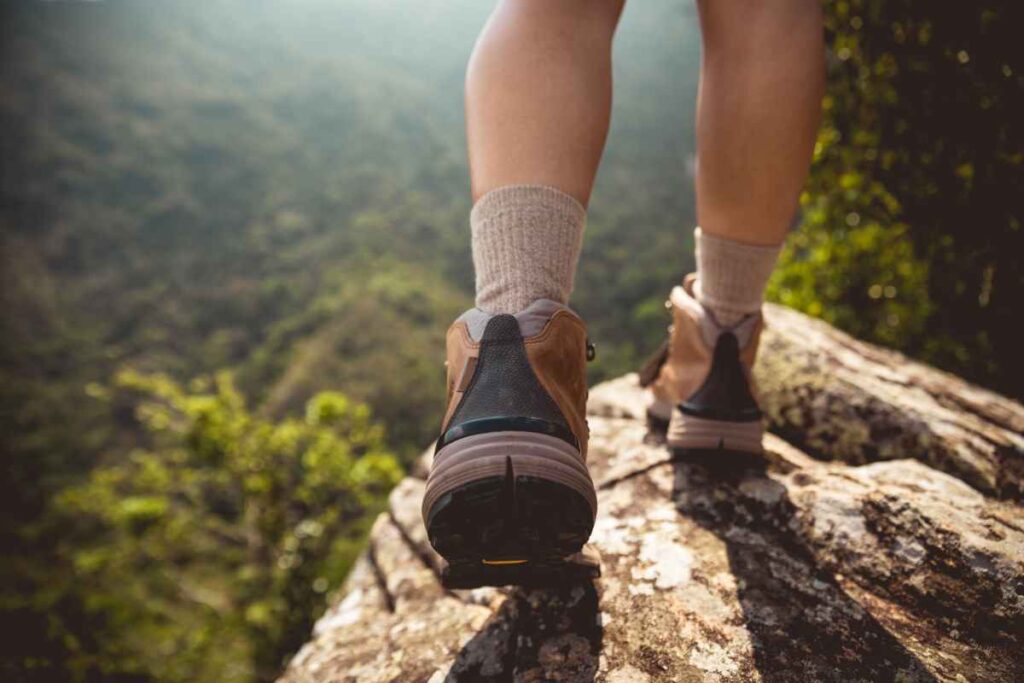 Day visitors and campers alike are encouraged to bring along plenty of insect repellant and their sun protection of choice, as well as a well-stocked first aid kit that can handle any bug bites, rashes, or small injuries that may occur while enjoying the park.
Season-appropriate clothing and swimwear is also encouraged, including sturdy footwear and safety gear for those going out on the water—either for swimming or by boat.
You should also pack along adequate food and water resources for the duration of your stay, as well as a working map or GPS for traversing the park. Folks planning to fish should bring tackle that's in good repair, while birdwatchers and wildlife enthusiasts are encouraged to bring a pair of binoculars and a camera for capturing moments of scenic splendor within Father Hennepin State Park.
---
Things to Do at the Park
Hiking
Hiking is a great way to take in all the beauty that Father Hennepin State Park has to offer, from the gorgeous lakeside to the conifer bogs and every mile in between!
Within the park, you will find 3-quarters of a mile of wheelchair-accessible hiking trails, and an additional 4-and-a-half miles of hiking paths. All of these are open in the summertime through the fall. The hiking trails bring you along the rocky verge of Mille Lacs Lake and through the hardwood forest for some unforgettable, breathtaking views.
Water Recreation
Positioned on the shores of Mille Lacs Lake, and with its own array of bogs, ponds, and streams contained within the acreage, Father Hennepin State Park is a water lover's dream! Swimmers will love the park's sandy beaches, perfect for launching off for a swim or for sunbathing in the heat of the day.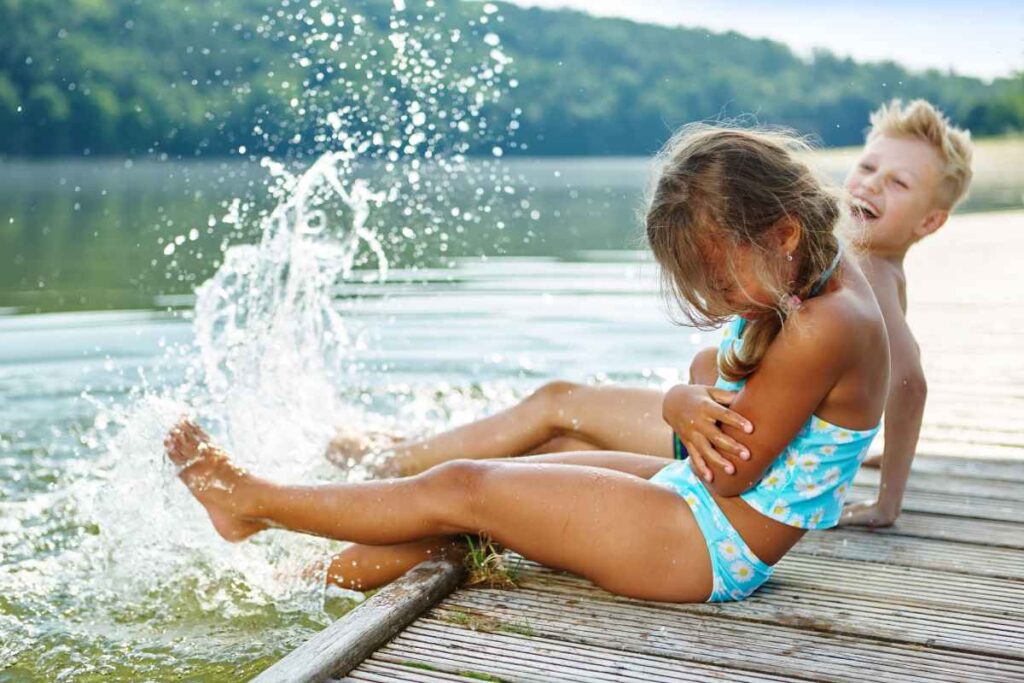 Boaters will find the boat access ramps make for a smooth experience transitioning on the water for fishing or simply enjoying the water off on their own. As for angling, the two fishing piers provide a great opportunity to fish within Mille Lacs Lake for such species as bluegills, sunfish, bass, northern pike, and walleye.
Other Recreation
The abundance of wildlife in Father Hennepin State Park makes it an attractive location for wildlife enthusiasts to encounter and photograph nature at its finest! Among the greatest species to draw interest here are the native hawks, owls, ospreys, eagles, and ruffed grouse, as well as raccoons, squirrels, minks, and beavers.
Perhaps most beloved of all are the unique albino deer that call this state park home!
In the wintertime, travel in the park is reduced to foot traffic only. The main gate will be closed from roughly November onward in anticipation of the usual deep Minnesota snowfall, but snowshoeing is permitted throughout the park in the cold months. Visitors in the off-season can pull off and park outside the locked gate and snowshoe in from there to enjoy the quiet, breathtaking splendor that is Father Hennepin State Park enrobed in snow and ice!
---
Wrapping Up Father Hennepin State Park
Ready for your adventure at Father Hennepin State Park? Before you go, take a moment to check out our Minnesota Gear page! You'll find lots of great recommendations here for everything from life vests to use on the lake—for both humans and animal friends!—to gear for the cold months, for hiking, and so much more!
Love spending time outside? Then discover the Minnesota Outdoors to continue learning new ways to reconnect with nature!