If you want to get out of the city and enjoy the beauty of nature, check out Fort Ridgely State Park! The park offers a quiet place to get outside and spend some time in the great outdoors.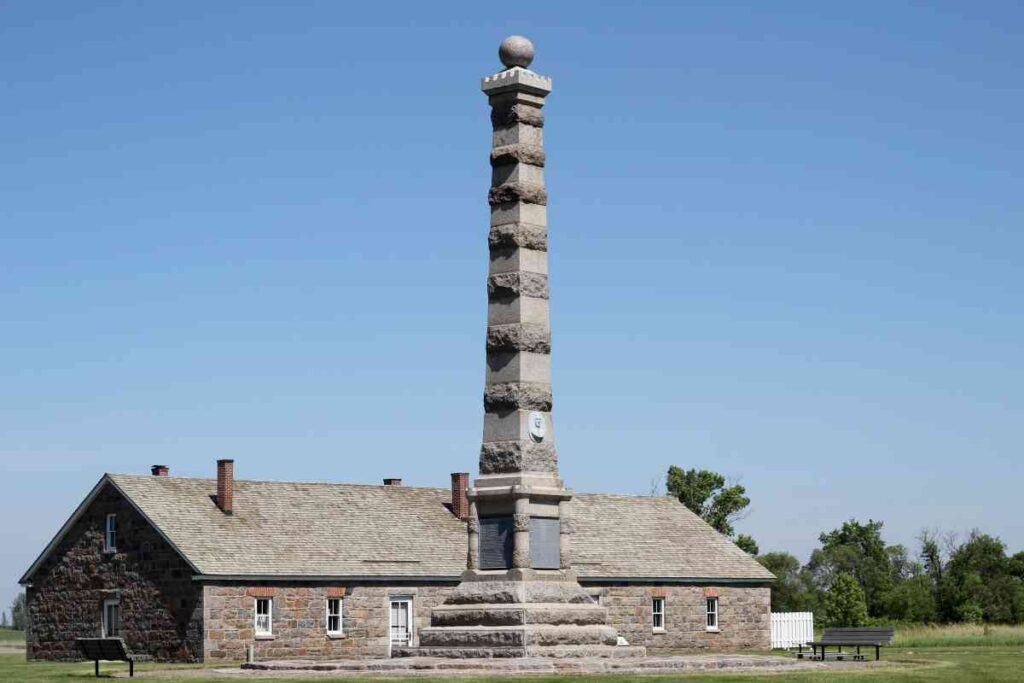 If you'd like to stay even longer, there are several places to camp overnight. Keep reading to find out all about what Fort Ridgely state park has to offer.
---
Fort Ridgley State Park Location and History
Fort Ridgely State Park is located in southern Minnesota near Fairfax. It's about a two-hour drive from the twin cities area. The park sits on the Minnesota River.
The park was founded in 1911, becoming the fourth state park in Minnesota. Fort Ridgely State Park was established to preserve the historic site of Fort Ridgely, a military post from 1853-1872, and as a memorial to the soldiers who fought in the Dakota war in 1862.
Historic Sites
There are several historic sites to see at the park. The Fort Defenders Monument which was erected in 1895 lists the names of the soldiers who defended the fort during two separate attacks in 1862.
The historic fort site is where the battles took place.
Unfortunately, the original buildings of the fort were demolished years ago by local farmers who used the site before it became a state park. The good news is there is a museum on site where you can learn about the history of the fort and the Dakota war. Admission to the museum is separate from regular park admission.
---
Nature and Wildlife at Fort Ridgely State Park
The park includes majestic bluffs over the Minnesota river, prairies with long grass and wildflowers, and woods filled with oak, ash, black cherry, sugar maple, and many other trees.
Much of the park is considered an "oak savanna" which is an area of forest with a lot of open space for grass.
A wide range of animals large and small make their home in and around the park. You might see white-tailed deer, beavers, snapping turtles, red-tailed hawks, gray foxes, bluebirds, and many more animals.
---
Things to Do at the Park
Fort Ridgely State Park has 537 acres to explore. Whether you want to be active, or just relax and enjoy a day in nature, there is plenty to see and do at the park!
Hiking
There are nine miles of hiking trails at the park that range in difficulty from easy to challenging. If you're going on a hike, don't miss the valley overlook for stunning panoramic views of the park and the river below!
Picnicking
The picnic area is a great place to relax and take in the sights and sounds of the park. There are picnic tables, pedestal grills, water fountains, horseshoes, and an amphitheater.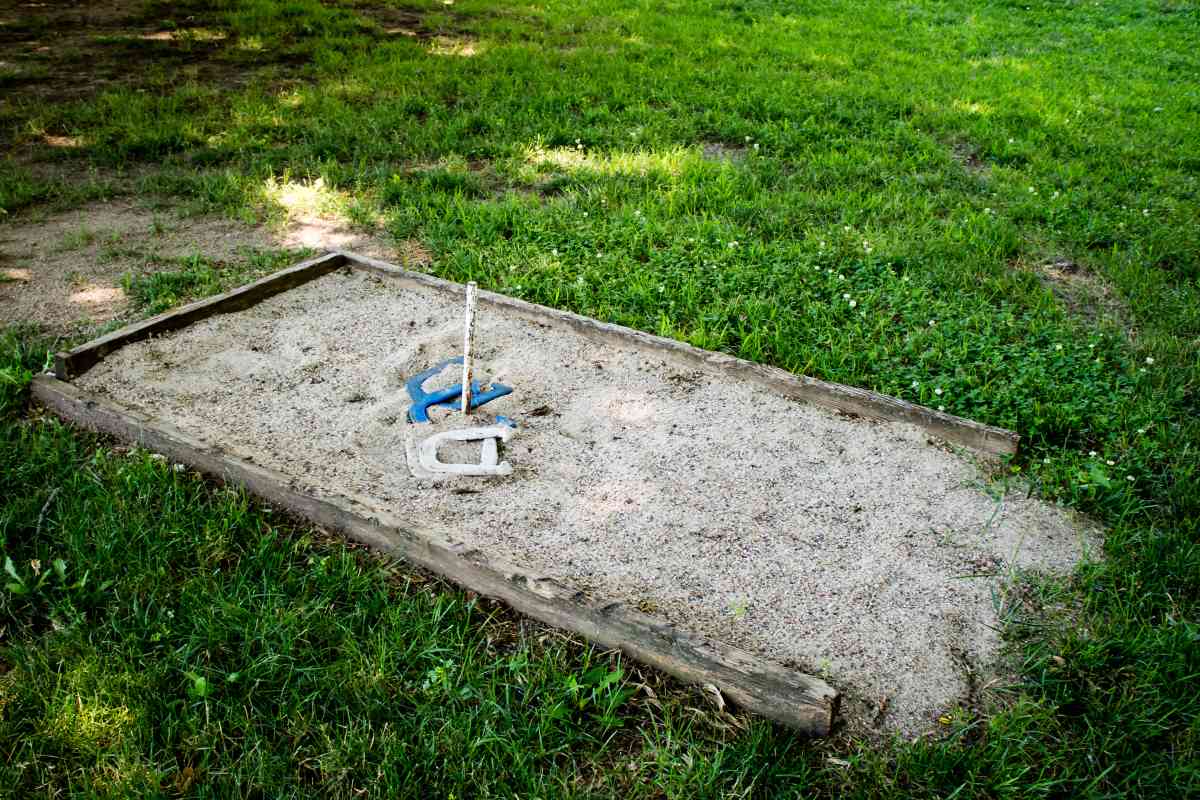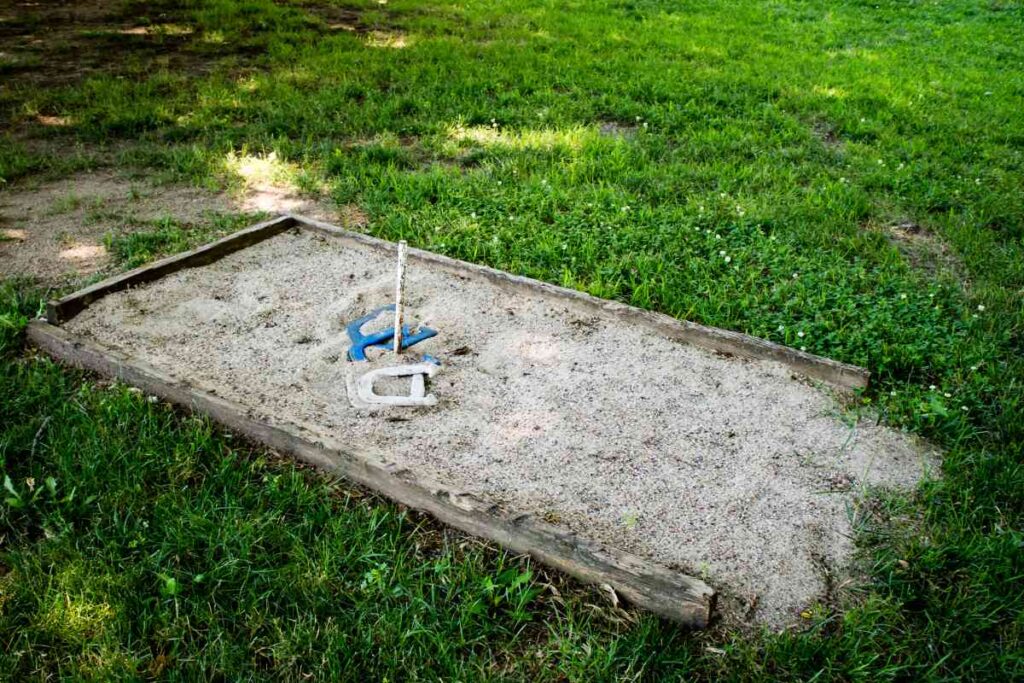 If you'd like to play horseshoes, equipment is available in the park office.
For groups, there is a large picnic shelter with space for up to 60 people. The shelter has electricity, a fireplace, picnic tables, toilets, and running water.
Horseback Riding
Horseback riders can enjoy the trails too. If you'd like to explore some trails on horseback, there are thirteen miles of horse trails at the park.
Riders ages 16 and up need a horse pass to ride on Minnesota state trails.
Cross Country Skiing
In winter, Fort Ridgely State Park is a fun place to go cross-country skiing. The park has five miles of ungroomed trails that range from easy to intermediate in difficulty.
Snowmobiling
Snowmobiling is another fun winter activity you can do at the park. With eight miles of snowmobiling trails, there is plenty of space to explore on your snowmobile!
Sledding
For kids and kids at heart, there are two sliding areas in the park. Thrill seekers can race down the hill over and over again.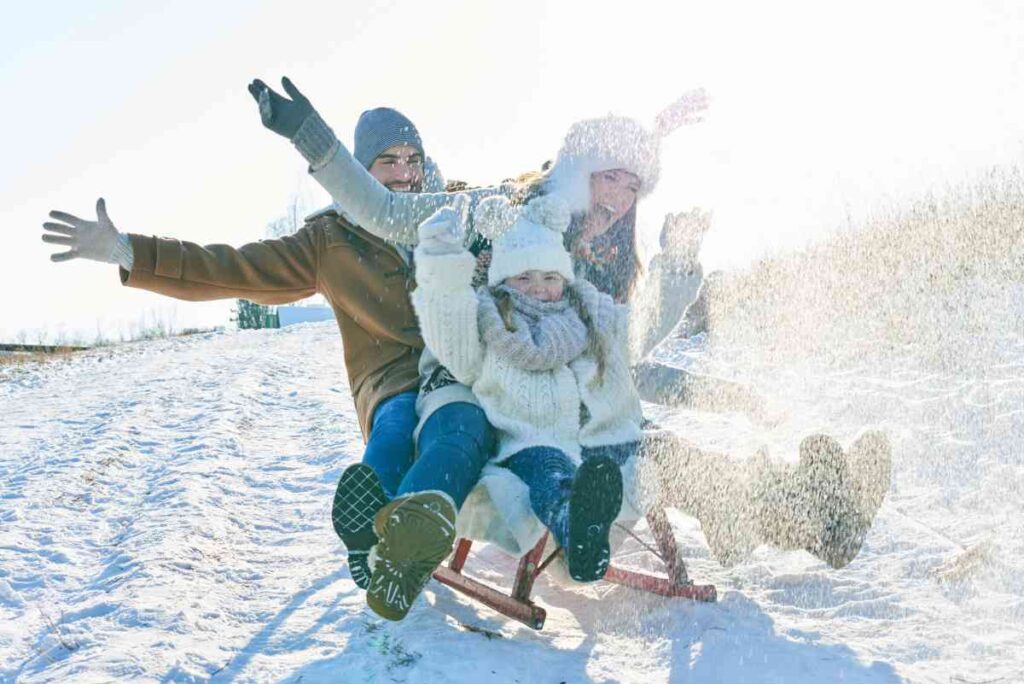 ---
Camping at Fort Ridgely State Park
Fort Ridgely State Park has several different options for camping. Both tents and RVs are allowed at the campgrounds, the maximum length for RVs is 60 feet. Showers and toilets are available to registered campers. A dump station is available seasonally.
Horse Camp
If you like to bring your horses along on a camping trip, you'll want to check out the horse camp. The camp is specially designed to accommodate horses and horse trailers.
There are 14 campsites available. 13 have hookups for water and electricity. The horse camp is open seasonally, usually from the beginning of April through October.
To use the horse campground you must have a horse with you.
Creekside Campground
Creekside campground has 33 drive-in campsites, 15 of which have electric hookups. The Creekside campground is open seasonally from April-October. There are several nice spots near the creek with plenty of shade.
Walk-in Sites
If you'd like a little more privacy, three secluded walk-in campsites are available. The spots are each located about 1,000 feet from a parking lot. There is drinking water available at the walk-in sites but no garbage cans so you'll have to carry your trash out with you.
Group Camping
The group camp is the perfect place if you're bringing a large group to camp at Fort Ridgely State Park. The partly shaded, large group campsite has a fire ring and picnic tables. Rustic toilets and fresh water are available.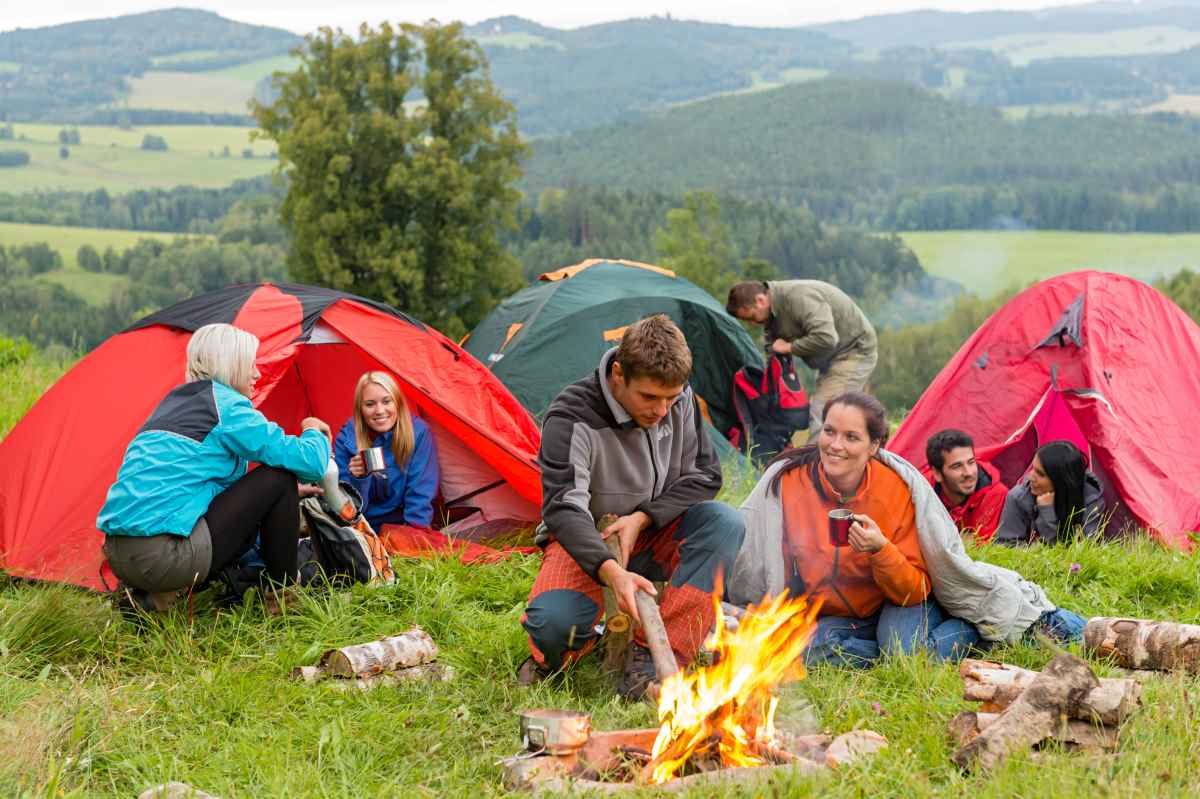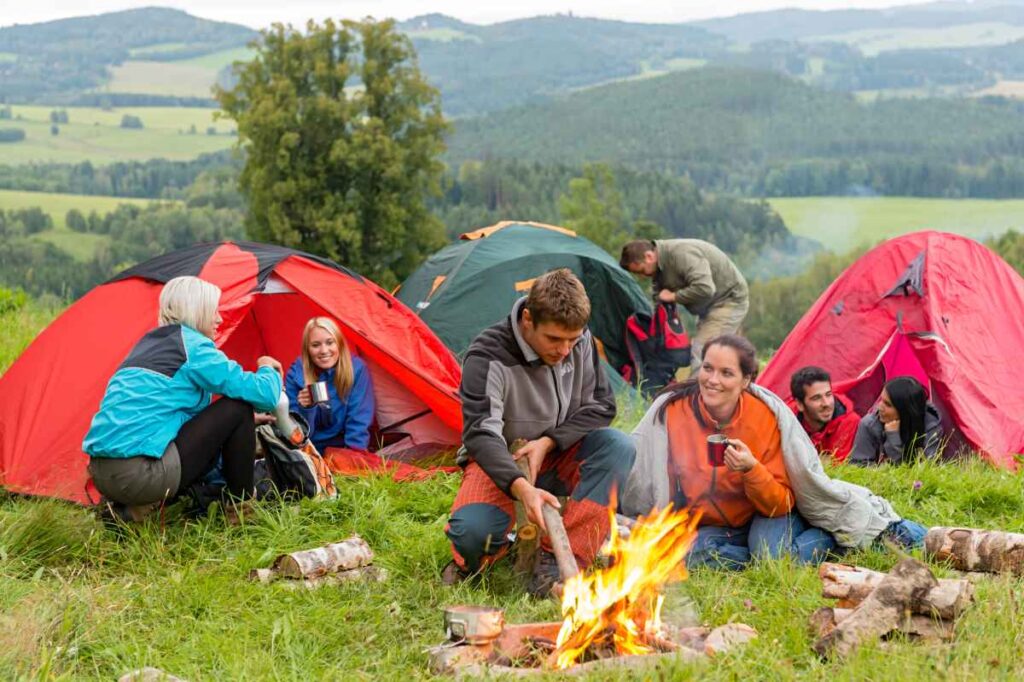 The campsite accommodates up to 30 people in tents only. There is a parking lot adjacent to the group camp for parking your vehicles.
Farmhouse
The farmhouse is open seasonally, from the beginning of May through October. The three-room cabin can accommodate up to six people. There is one bedroom with three double beds, two of which are bunk beds.
There is no running water in the farmhouse. Restroom facilities are available nearby.
The building has air conditioning but no heat. Outside there is a fire ring and pedestal grill for cooking. Inside, the farmhouse has a small refrigerator and a microwave.
Chalet
The chalet is a nice building for indoor camping at Fort Ridgely State Park. It can be rented for day use or overnight. During the day, the space can accommodate up to 30 people. Overnight, the capacity is 15 people.
There are no beds in the chalet. If you're staying overnight, bring sleeping bags or air mattresses and bedding to put down on the floor.
The chalet has bathrooms and a full kitchen with a stove, microwave, and coffee maker. The only supplies provided are paper towels and dish soap so you'll need to bring your own towels, dishes, cooking tools, utensils, etc.
The Chalet is open year-round. There is both heat and air conditioning to keep you comfortable no matter the season.
---
Admission and Fees
A Minnesota state park vehicle permit is required for admission to the park. The permit is good for a full year and includes all 75 of Minnesota's state parks and recreation areas.
You can purchase a permit online ahead of time, at a self-serve kiosk at the park, or in the park office during business hours.
Camping fees vary depending on the campground you visit. More information is available on the park website.
---
Time to Visit Fort Ridgely State Park
Whether you want to relax and take it easy or stay active with a challenging hike, Fort Ridgely State Park has a lot to offer! To learn more about other state parks in Minnesota, don't miss 18 of the Best State Parks in Minnesota.
Love spending time outside? Then discover the Minnesota Outdoors to continue learning new ways to reconnect with nature!