State park enthusiasts who are also fans of city life will not have to go far to enjoy both when they visit Fort Snelling State Park! This popular and utterly memorable state park is located in the heart of the Minneapolis/St. Paul area, making it the perfect destination for park visitors and city lovers alike.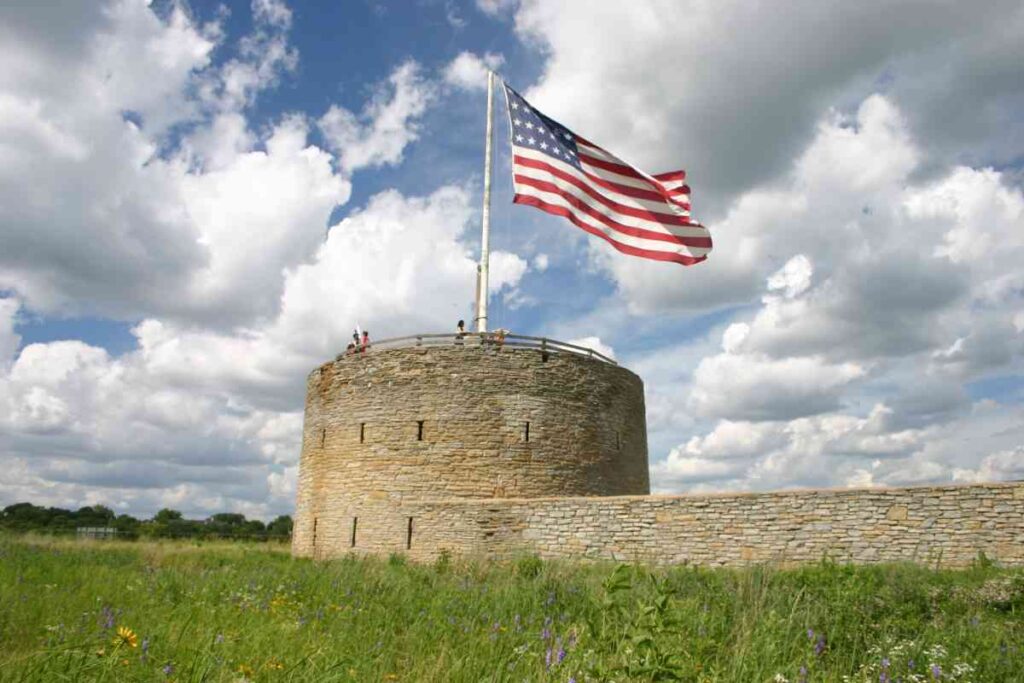 Read on to learn all the details about the unique and wonderful Fort Snelling State Park.
---
How to Get to Fort Snelling State Park
For folks living in or visiting the Twin Cities, Fort Snelling State Park could not be easier to get to! This state park is situated just off of Highway 494, and it can be reached easily from just about anywhere within the Twin Cities limits.
Park visitors who are traveling from outside the Minneapolis/St. Paul city limits will also find that the park is as simple to find as the Twin Cities themselves. Access to Fort Snelling State Park can be found by just about any highway, interstate, or road that leads to the Twin Cities area.
For park enthusiasts and potential visitors who are flying into the Minneapolis-Saint Paul International Airport and looking for some outdoor fun to stretch their legs, Fort Snelling State Park is equally easy to access.
The park is located just across the Minnesota River from the airport, making it exceptionally simple to grab a ride share or rental vehicle and make your way to the state park from there.
It is always recommended to use an up-to-date map or GPS when traveling to Fort Snelling State Park, to ensure you are aware of any road closures or conditions affecting travel at the time of your visit.
---
When Is the Best Time to Visit Fort Snelling State Park?
Due to its location and all the fun amenities the park has to offer, Fort Snelling State Park is one of those state parks that you can visit and enjoy at just about any time of the year!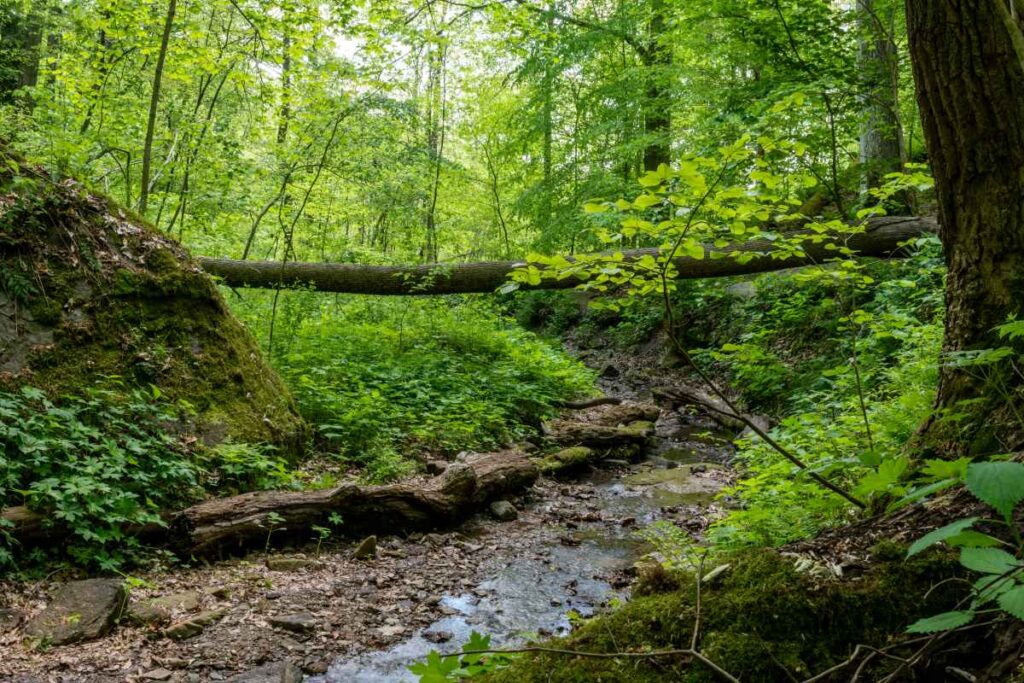 However, for the optimal chance to enjoy most of the outdoor leisure activities provided at this state park, it is recommended to plan your visit in the summertime. This is when you can take full advantage of biking, hiking, and water-based activities like swimming and boating at the various lakes and rivers contained throughout the park
However, if you are planning your visit to Forst Snelling State Park in the wintertime, there is no need to worry…you will find several fun recreational activities to enjoy in the cold months as well!
---
Things to Know About Fort Snelling State Park
Fort Snelling State Park is considered a wonderful historic site as well as a great place for families, groups, and individuals alike to enjoy some outdoor fun. Ease of access and popular amenities make this state park a great destination for folks of all ages.
For those who are planning a visit to this wonderful state park, you should take note that this is a day-use-only park. This means there are no camping or lodging accommodations at Fort Snelling. However, vault toilets and flush toilets are available in various locations throughout the park for use by all visitors.
---
Things to Do at the Park
Hiking
The extensive network of trails at Fort Snelling State Park are among its most popular assets. Here you will find 18 miles of trials open in the summer, ranging from easy to moderate in difficulty. Most of the trails are made of hard-packed gravel, so they are relatively easy to navigate including with a stroller or wagon for families with little hikers along for the adventure.
Biking
There are 5 miles of paved bike trails contained within Fort Snelling State Park, which are connected with the 51 miles of the Big Rivers Regional Trail and the Grand Rounds Scenic Byway.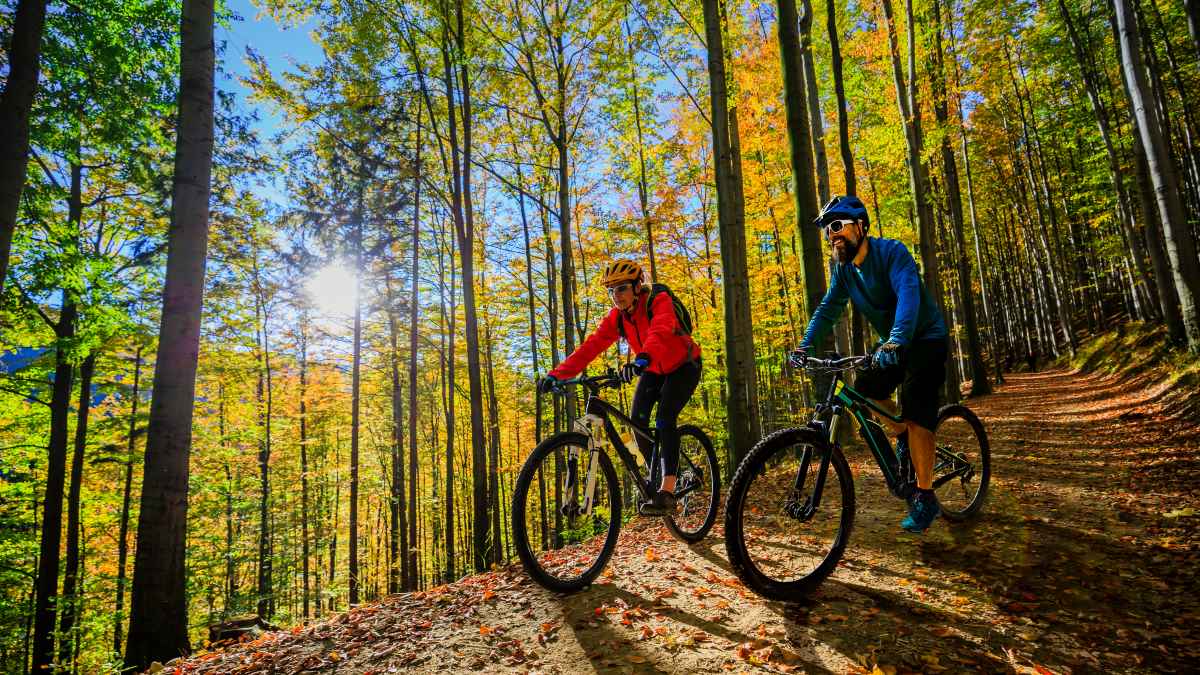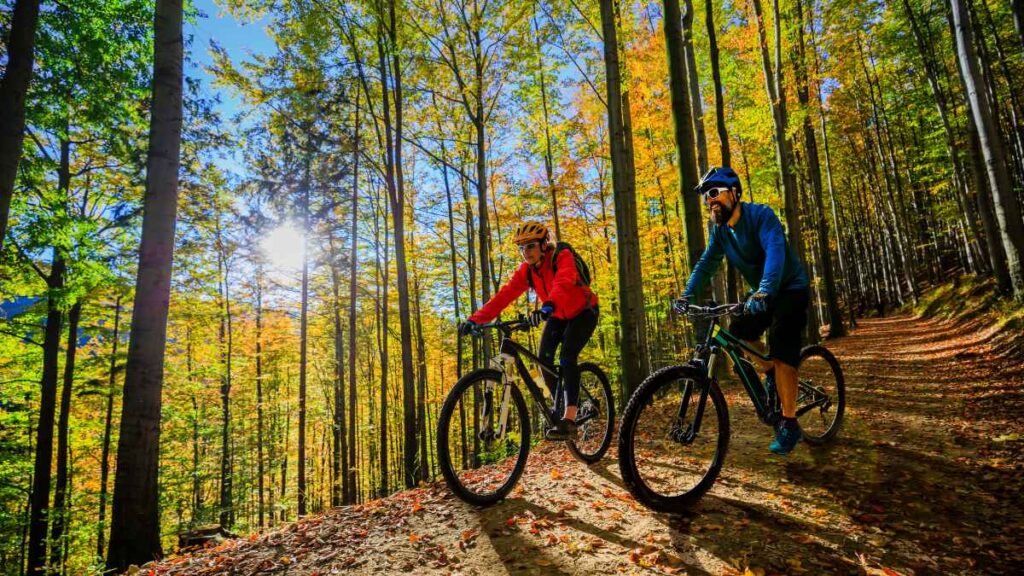 Mountain bikers may also enjoy the 10 miles of mountain bike trails, which can be found on the Dakota County side of the park's river.
Water Recreation
Water lovers will find plenty to enjoy at Fort Snelling State Park with its various lakes and rivers accessible during the warmer months!
Fishing is among the favorite recreations at this beautiful state park, with options to fish along the lakes or off the fishing pier on Snelling Lake. Swimming can also be enjoyed at Snelling Lake's swimming beach.
Boaters can access the various lakes as well as the Minnesota River via several drive-in and carry-in boating locations; however, it should be noted that within Snelling Lake, only electric motors are allowed.
Winter Recreation
In the wintertime, park visitors can still enjoy a great deal of fun at Fort Snelling State Park! Winter recreational activities at the park include 12 miles of cross-country skiing, with groomed and tracked ski trails as well as multiple-use packed trails all available. Skiers should be aware that a Minnesota Ski Pass is necessary before skiing.
Folks who enjoy snowshoeing can also enjoy Fort Snelling State Park in the wintertime, with snowshoeing available all across the park with the exception of on the groomed ski trails.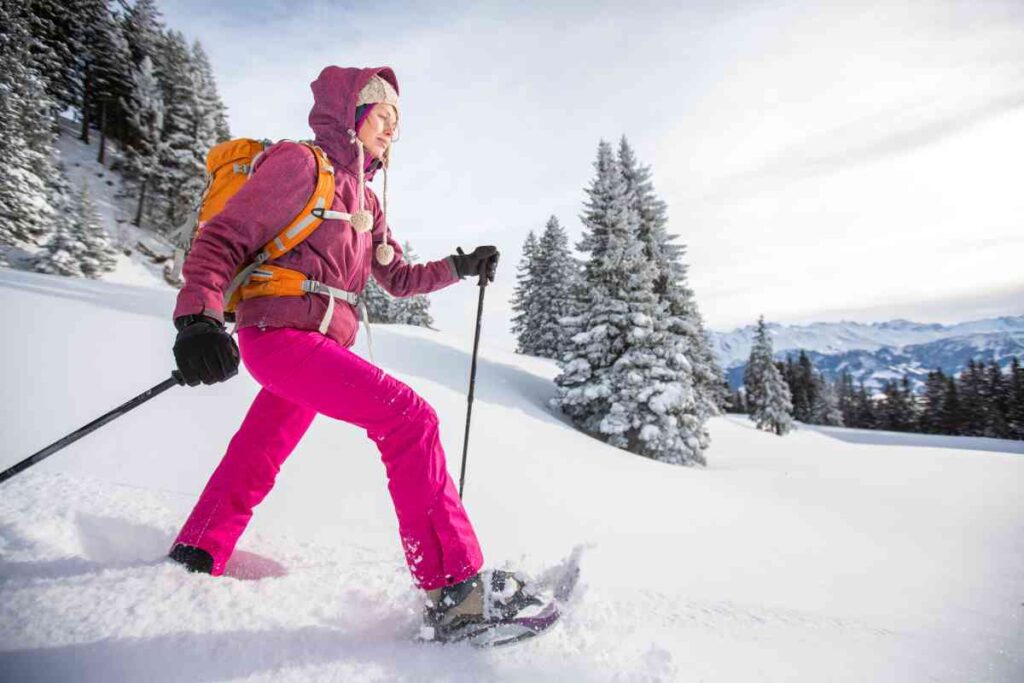 Lastly, the multi-use trails at the park can accommodate hikers willing to brave the cold as well! There are 6 miles of trail packed for shared use during the winter months, as well as 3 miles of packed walking trails which are available on Pike Island within the park.
Other Recreation
Fans of wildlife spotting and birdwatching will find no lack of fun to experience at Fort Snelling State Park, despite its location being somewhat more urban in nature! The park boasts home to many forest bottoms and marshes, which serve as a home to all sorts of wildlife.
Among the many you may spot in the wooded areas are foxes, white-tailed deer, coyotes, turkeys, and even the non-venomous fox snake, which closely resembles a rattlesnake but poses no threat to people.
Along the lakesides, riversides, and other waterfronts, you may catch a glimpse of turtles, including snapping turtles, soft-shell turtles, and painted turtles. Various bird species also call this state park their home and can be spotted throughout the year.
History buffs will also enjoy the landmark historicity of this state park, with plenty to learn about the park's unique past at the visitor's center and more.
---
Wrapping Up Fort Snelling State Park
Excited to make a trip to Fort Snelling State Park a part of your Twin Cities experience? Make sure you check out our Twin Cities page for ideas on other fun attractions to visit near the park, including cafes, restaurants, museums, the Mall of America, and so much more.
Love spending time outside? Then discover the Minnesota Outdoors to continue learning new ways to reconnect with nature!