Are you thinking about going to Frontenac State Park? Minnesota is a beautiful state with many state parks to choose from, each offering stunning natural scenery and a variety of outdoor activities. Frontenac should definitely be on your list of state parks to visit in Minnesota.
Frontenac State Park has many things to offer including diverse scenery, scenic hiking trails, excellent fishing opportunities, and much more!
Keep reading for a complete guide to Frontenac State Park and get ready for your next outdoor adventure.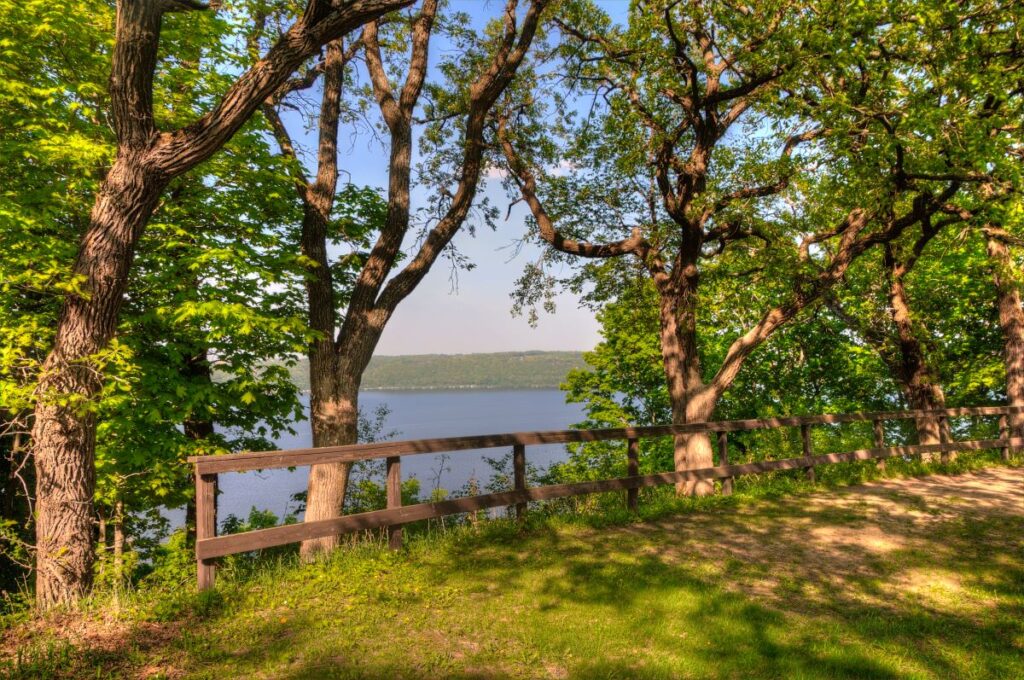 History of Frontenac State Park
Frontenac State Park is located on the Mississippi River just over an hour from the twin cities area. It's nestled next to Lake Pepin, a natural lake along the Mississippi river between Minnesota and Wisconsin.
The National Park Service first became interested in establishing a state park in the area back in 1935. In the 1930s there were many attempts to establish a state park but all of these failed. In the 1950s a group of interested citizens worked together to form the Frontenac Association. The park was finally established in 1957 after the group was able to purchase the land with the help and support of the local community.
Frontenac State Park is named after Frontenac city. The city got its name from Louis de Buade de Frontenac who was governor of the French colonies (including the area now occupying the park) in the late 1600s.
Frontenac State Park Geology
Millions of years ago, the area we know as Minnesota was covered by a shallow sea. Sediment accumulated at the bottom of the sea, slowly hardening into rock which eventually became the bluffs we see along the Mississippi River. Glacial rivers cut through the rock creating a valley and the landscape we have today, leaving the bluffs behind.
Nature and Wildlife at Frontenac State Park
The natural area of Frontenac State Park is very diverse. There are prairies, bluffs, hardwood forests, and floodplain forests all within the park. The Mississippi River runs alongside the park, and there is a small lakelet officially called Pleasant Valley Lakelet, but known to locals as Frontenac Pond.
It's a beautiful area to explore and there is no shortage of interesting sites and spectacular views.
The park is home to many animals, including red fox, coyote, woodchuck, wild turkey, deer, and many more. There are hundreds of bird species in the park, some live permanently in the area and many more pass through during spring and fall migration. Many species of fish live in Lake Pepin and the Pleasant Valley Lakelet as well.
There is a wildlife observation blind that offers a unique place to watch for wildlife and shore birds. The blind is located on the southeastern edge of the pleasant valley lakelet. It's a great place to relax and take a break while you observe the animals in the park.
Hiking at Frontenac State Park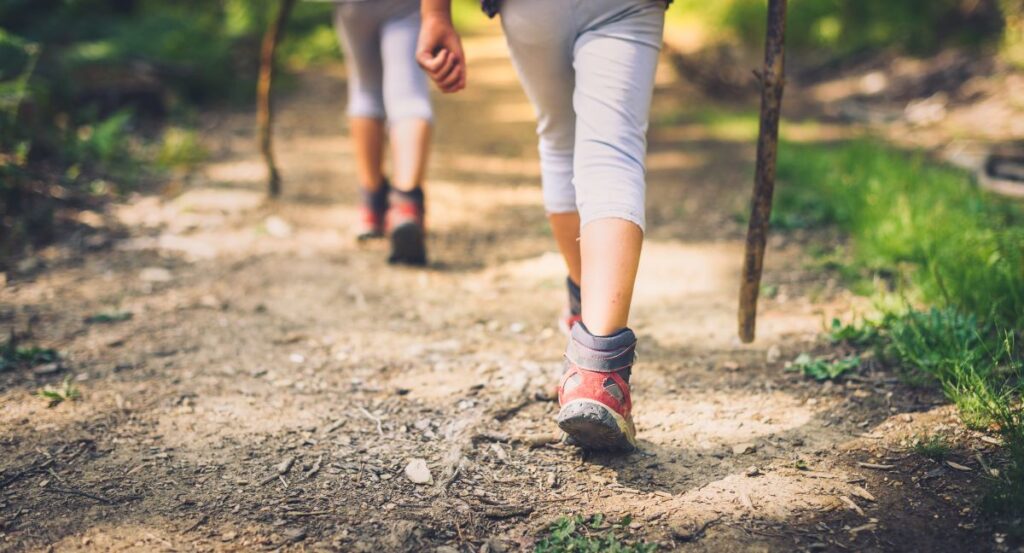 There are thirteen miles of hiking trails to choose from at Frontenac State Park. The trails offer something for every hiker with a range of difficulty levels from easy and flat to challenging and steep. The trails each have their own scenic views of many different areas of the park. Here are just a couple of the trails you can take at Frontenac.
Sand Point Trail
If you're looking for an easy trail, check out the Sand Point Trail. The hike takes you through a floodplain forest to Lake Pepin beach. It's about .7 miles one way and mostly flat. It's a great place to watch for birds, especially in spring and fall during migration season.
Bluffside Trail
If you're looking for a challenge, try the Bluffside Trail. This 2.7-mile loop trail takes you from the upper bluffs down to Lake Pepin and back up. It includes a 425-foot staircase and passes by In-Ya-Teopa Rock, a popular point of interest in the park.
In-Ya-Teopa is a large rock formation with a hole through the middle. It sits on the edge of a bluff. It is believed that the rock had sacred religious significance for the Dakota Indian Tribe who once lived in the area. The name In-Ya-Teopa was given to the rock by the Dakota Indians and means "rock with an opening"
More Things to do at Frontenac State Park
There are so many options at Frontenac State Park. Whether you want to be active or take it easy, you'll have no shortage of things to do while visiting the park.
The Park office is a great place to start, especially if it's your first time at the park. There are all kinds of resources in the office like trail maps, fishing supplies, birding kits, GPS devices to borrow, canoe rentals, and much more. Park rangers are happy to answer any questions you have to help you have the best possible time at the park.
Bird Watching
Minnesota state parks have some of the best bird watching in the entire country and Frontenac State Park is no exception. Over 260 species of birds can be found in the park, some live there year-round, and many more pass through during the spring and fall migrations.
You can often see bald eagles in the park between spring and fall, a few nest there over the winter as well. Some other birds you might see include falcons, gulls, geese, terns, and many more.
The area around Lake Pepin is a great place to watch for shore birds. Have a look at the bird checklist to see what birds you can see in the park each season and how rare or common they are.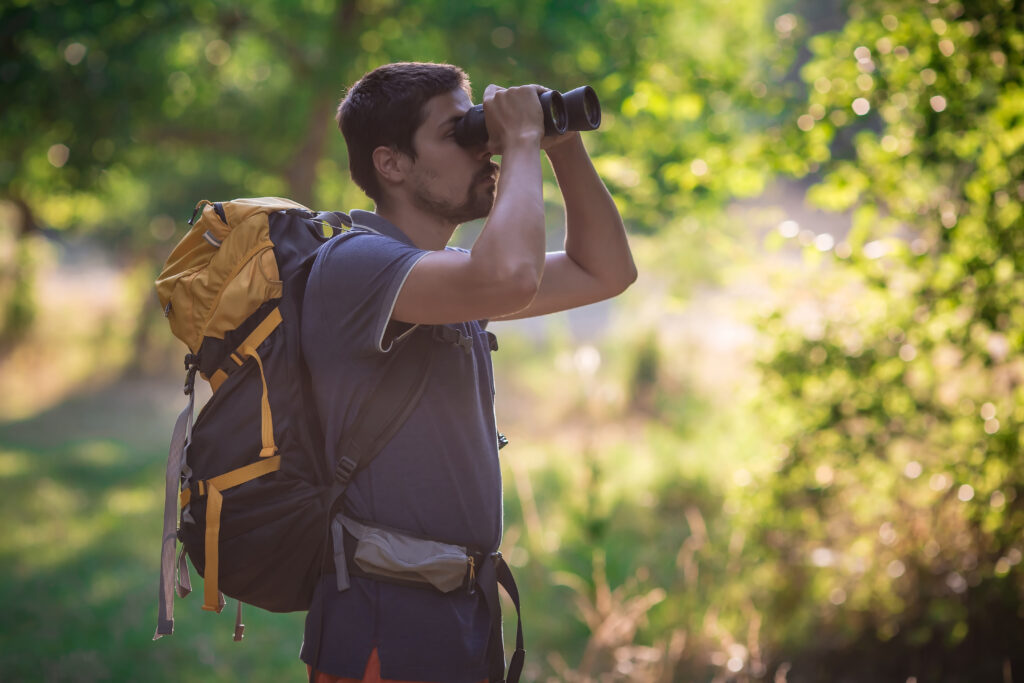 Fishing
Fish for walleye, large and smallmouth bass, white bass, pike, and more in Lake Pepin and the Mississippi River. There are many places for anglers to fish from the shore along the edge of Lake Pepin within the park.
Fishing in the Pleasant Valley Lakelet is also allowed from the shore or from a boat. It's a great place for kids to fish.
Canoeing
Canoes are available to rent in the park office. The Pleasant Valley Lakelet is calm and shallow, making it the perfect place to take a canoe, especially for families with kids. You can also get life jackets and paddles in the office.
Skiing
Frontenac State Park has nine miles of groomed trails for cross-country skiing in winter that range from easy to challenging. There are two warming houses to take a break from the cold, with firewood provided. The park is beautiful in winter with all the snow covering the trees.
Sledding
There is a sledding hill near the park office. A warming house is next to the hill with firewood provided by the park. Take your kids in the winter and let them get some energy out going up and down the hill with their sleds.
Camping at Frontenac State Park
The main campground at Frontenac State Park is located in a wooded area on a bluff. There are fifty-eight drive-in campsites for tents or RVs, nineteen of which have electric hookups. The maximum RV length is fifty-three feet. When making a reservation for an RV, check the site information as some sites are smaller.
The campsites are located close together but there is good screening between the sites. If you'd like more privacy, six cart-in sites are located a bit further in. Carts are provided to carry your gear.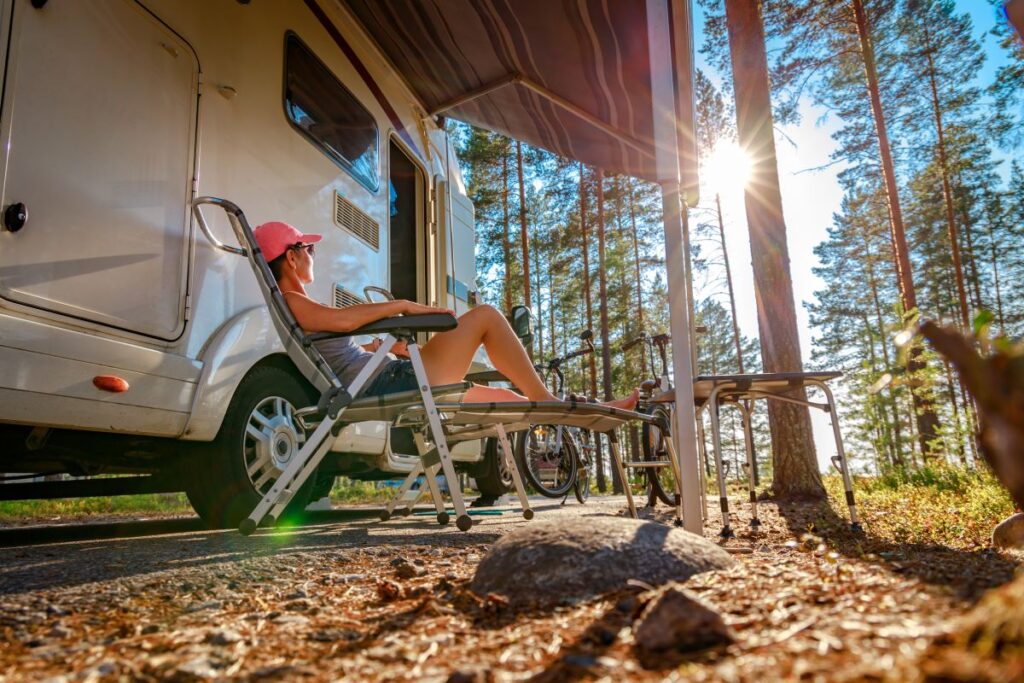 Amenities
Visitors staying in the main campground have access to a new bath house with hot showers and flushing toilets.
Water spigots are located throughout the campground. A dump station is available. Firewood is available from the ranger station. Remember to only use approved firewood in the park to limit the spread of invasive pests.
Backpacking Sites
Two secluded backpacking sites are available about one and a quarter miles from the ranger station parking lot. The sites have primitive toilets. Water and firewood are available from the ranger station. At these sites, you'll be far from other campers but the highway is close enough that you can still hear traffic at times.
Group Campsites
One large group campsite is available for groups of up to thirty-five people. The site has open picnic shelters, primitive toilets, and water available.
Reservations
Any of the campsites can be reserved online by visiting the park website.
When is the Best time to visit Frontenac State Park?
There is something unique and beautiful every time of year so there's really no bad time to visit. The best time of year to visit the park depends on what you want to see and do.
In the spring when everything is waking up the park is bright and beautiful with new life. The trees start filling in with leaves and wildflowers bloom. In summer, the days are long and you can spend hours hiking, fishing, and swimming.
In the fall, you have the chance to see migrating birds and the beauty of the changing leaves. Winter in the park is beautiful in its own way with snow and ice. Exploring the park using the cross-country skiing trails is a lot of fun, and kids especially love sledding in winter.
Time to Visit Frontenac State Park
Whenever you decide to visit you're sure to have a great time at Frontenac State Park enjoying all the activities and natural beauty the park has to offer.
Love spending time outside? Then discover the Minnesota Outdoors to continue learning new ways to reconnect with nature!
About the Author
Latest Posts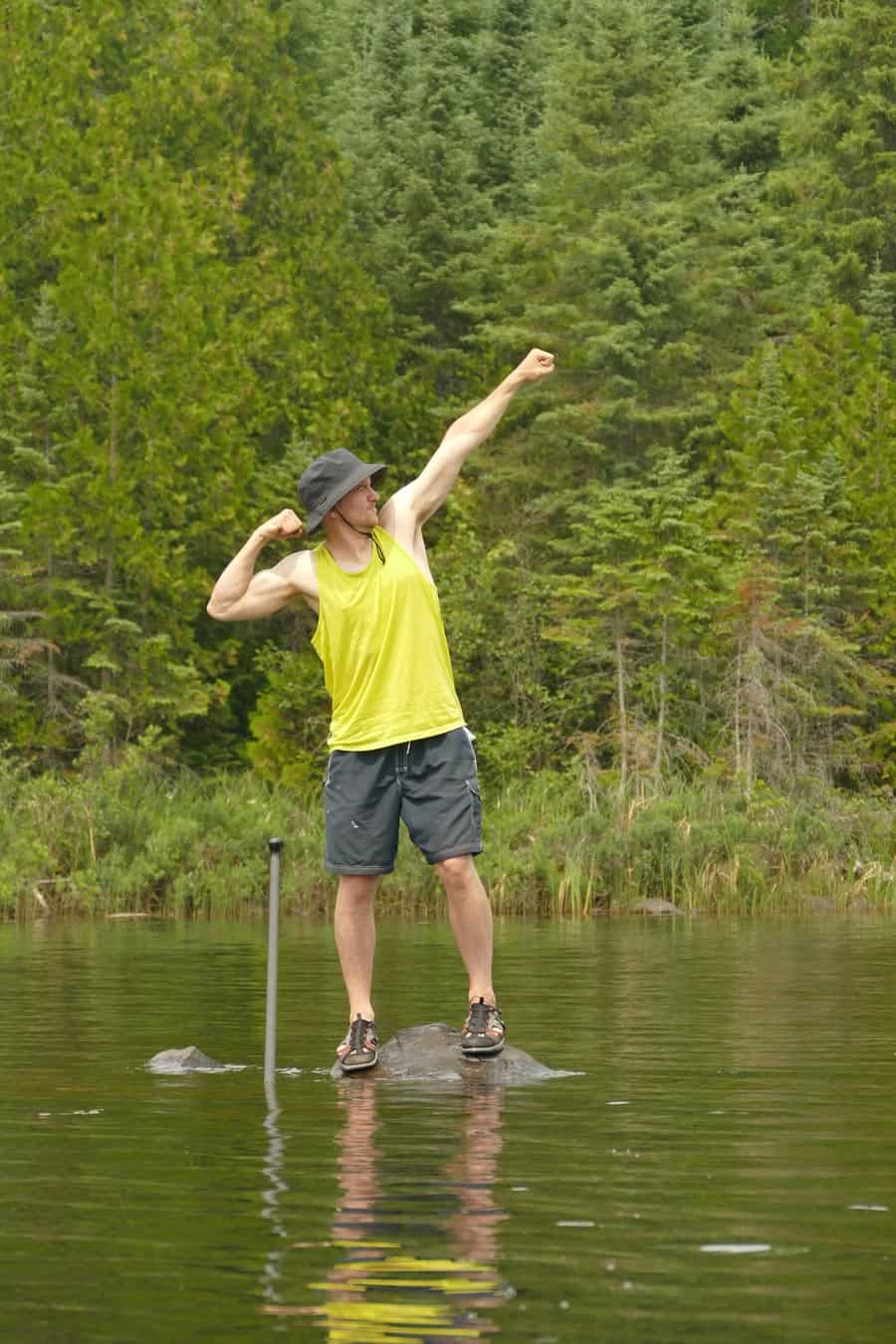 Born in Madelia, MN, to a now 5-generation Minnesota family, Ryan's MN roots go deep.
A painter by day, Ryan founded Life in Minnesota in 2013 with his wife Kelly to chronicle their musings on everything Minnesota. Ryan and Kelly are raising their 7 kiddos in Maple Grove, MN.
When he's not shuttling his kids around to hockey practice, you might find him in the shop working on his leatherwork. Undoubtedly, there will be a family trip to the Boundary Waters Canoe Area every summer, and of course weekends at Grandpa's cabin up north in the summer.