One of Minnesota's most beautiful spots is undoubtedly George H. Crosby Manitou State Park.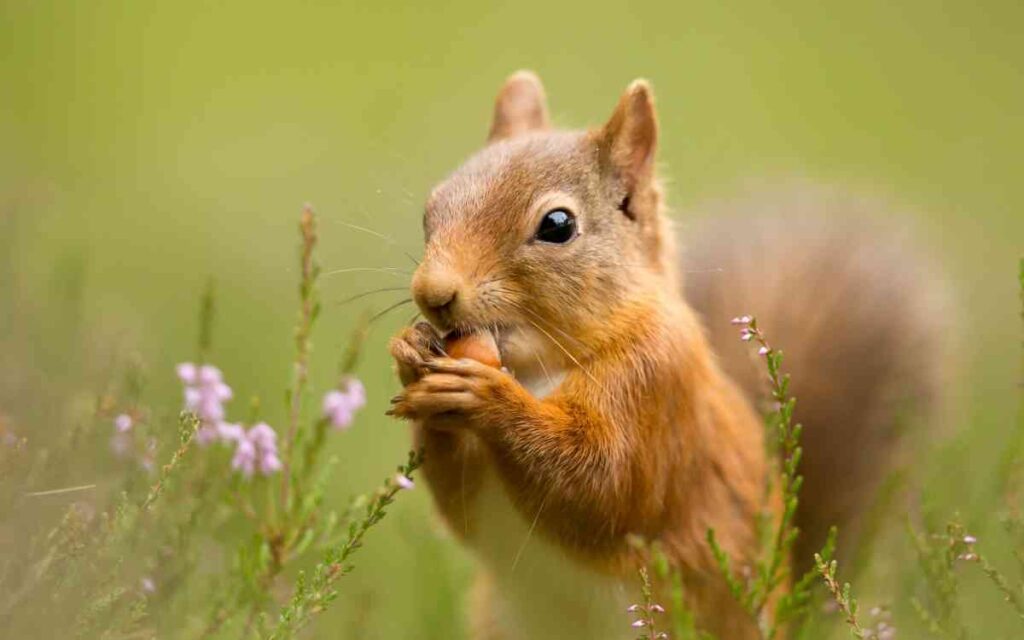 Located in Finland along the Manitou River and the North Shore of Lake Superior, there are endless things to love about this park. If you want a rugged experience away from the crowds, make sure you plan a getaway here.
Follow this guide to learn about everything that makes George H. Crosby Manitou State Park worth a visit!
---
Why You Need to Check Out George H. Crosby Manitou State Park
This is a great park for people who really want to get away from it all.
It's a more rugged park experience than most with exclusively remote camping options. You definitely don't have to worry about encountering crowds here. It's very quiet and creates a more immersive nature experience.
For backpackers with a strong sense of adventure and anyone seeking to challenge their hiking abilities, George Crosby Manitou State Park is heaven on earth.
---
Planning Ahead
Make sure you're aware of a few important things before you head over to enjoy George H. Crosby Manitou State Park so you know what to expect and how to prepare properly.
How much time do you want to spend and what kind of trip are you looking for? There are options for quick nature visits and longer camping stays alike, so think about how long you'll want to stay and what you can fit into your trip.
Know Your Skill Level
Hikes in this park are generally more advanced, steep, and rugged. This is not the place for first-time hikers and campers. Make sure you bring appropriate clothing, gear, and supplies before you hit the trails. Safety equipment and preparation are especially important.
This is especially important if you want to visit during the winter months when conditions can become a bit more dicey with the ice and snow.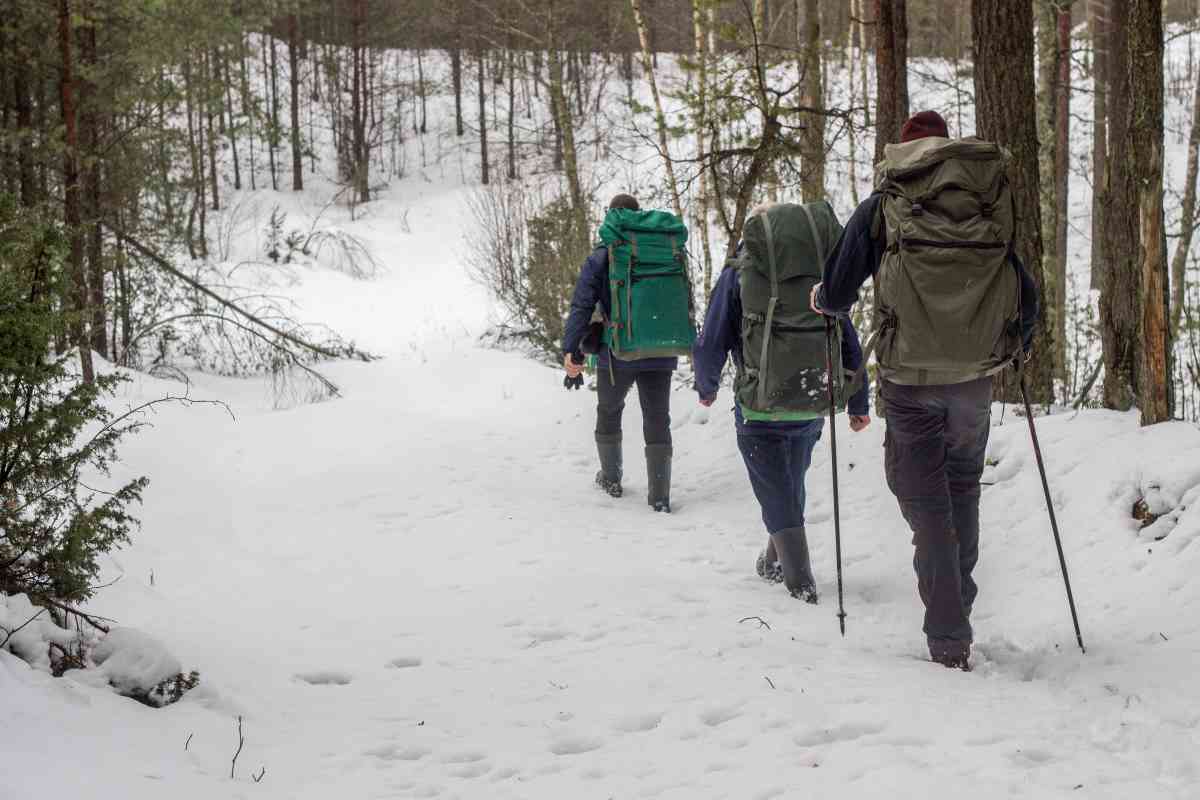 Minnesota state parks are very strict about firewood that comes into the park, so be sure to review what types of firewood are allowed if you plan to have a campfire.
This is an important preservation measure to keep pests and diseases from being introduced to the area and potentially damaging the forest.
This park does encourage camp stoves over campfires to maintain as low of an ecological impact as possible. Ideally, the only firewood you will use is dead or downed wood you gather that's picked up far from all campsites.
Safety First
Always be aware of seasonal and other park updates. This park has fewer changes in winter than others because it doesn't have as many amenities and most areas are accessible all year.
That being said, you'll still want to keep an eye out for closed trails, areas under maintenance that should be avoided, or any relevant safety warnings posted throughout the park. You should always aim to be respectful of the area you're enjoying so that everyone can have the same great experience you're looking for.
Due to the protected environment at George H. Crosby Manitou State Park, various large and potentially dangerous animals wander freely throughout the area.
You may encounter moose, bears, and wolves out on the trails, so you should know how to react appropriately and safely in those situations. Check local guidelines for recommended safety measures that can help keep both you and the animals that call this park home safe.
---
What to Do at George H. Crosby Manitou State Park
George H. Crosby Manitou State Park is all about the natural landscape that makes it so beautiful. This is the best place to be if you want an immersive natural space where you're more likely to cross paths with wildlife than other people.
Features of this park include camping, hiking, fishing (license required), beautiful nature views, endless flora and fauna, non-motorized boating, and more.
During the winter months, it's a fantastic place to trek out with your snowshoes.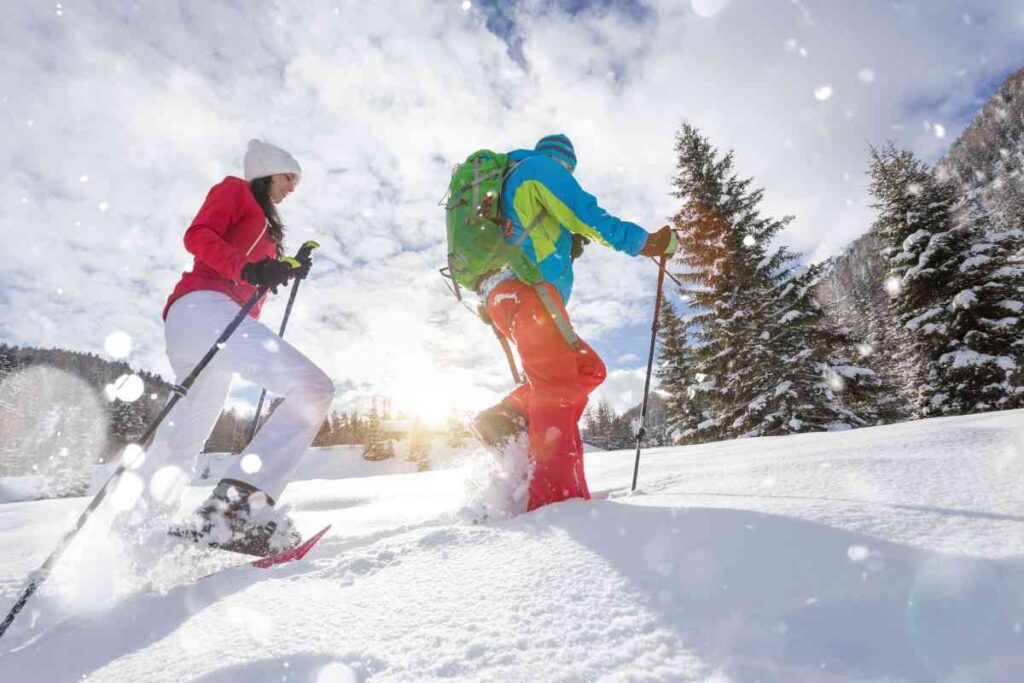 Camping in this park is backpack only and available year-round. There are no RV or drive-up camping options. All equipment will have to be carried in and out, and parking may not be immediately next to your campsite.
Campsites at George H. Crosby Manitou State Park are exclusively no-frills. You won't find site pads or electric hookups, so plan accordingly.
Campsite reservations are required ahead of time.
There is also a picnic area available for visitors to bring a packed lunch or just relax. Be sure to pack out anything you bring in and leave nothing behind.
Ideas for a Quick Visit
If you're short on time or you aren't into the idea of roughing it and camping overnight, there are still plenty of things you can do to appreciate everything the park has to offer.
Check out the boardwalk that goes around Benson Lake for an easy walk, then finish up with a picnic lunch.
With a total of 24 miles of hiking trails, there are plenty of hikes you can take during a day visit to see all the beauty that George Crosby Manitou State Park is known for.
It's also a great place to check out if you just need a quick breath of fresh air and a break from everyday life. Give yourself a quiet moment surrounded by nature and wildlife in its purest form before heading back into the hustle and bustle of modern living.
---
Historical Significance of George Crosby Manitou State Park
Natural and state history buffs will love learning about the origins of this space.
The land that the park sits on is a volcanic canyon formed by glaciers, which carved out the Manitou River gorge.
Originally exploited as an iron mine due to the iron ore deposits discovered there, the park was donated to the state of Minnesota by mining magnate George H. Crosby. It was then established as an official state park in 1955.
While the scars of the mining operation remain, nature has reclaimed them as part of the landscape. What were once mines and ore deposits are now clear, beautiful bodies of water.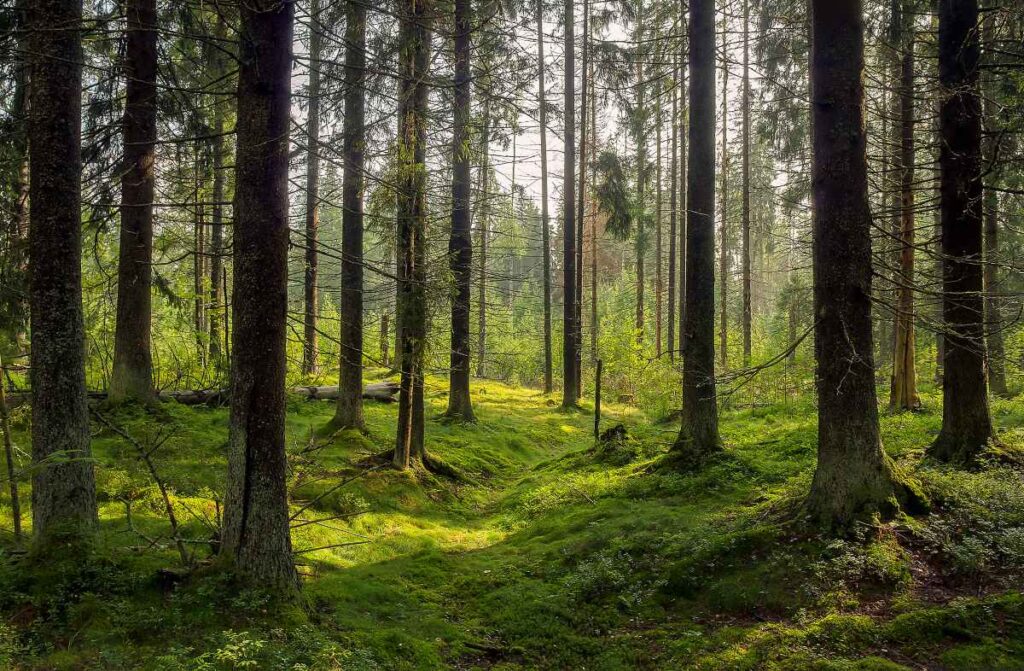 Development has been carefully limited to maintain the wilderness of the park, and old tree growth is protected as a designated Scientific and Natural Area.
George H. Crosby Manitou State Park is the first Minnesota state park to be geared specifically toward backpackers. This is why you won't find carefully manicured campsites and easy trails here, and that's what makes it so special.
---
Flora and Fauna
There are so many amazing things to see as you go through the park, so keep your eyes peeled!
Hikes feature views of spectacular waterfalls and the rough Manitou River flowing through the gorge it created.
Tree growth in George Crosby Manitou State Park includes cedar, fir, spruce, and northern hardwoods, and wildflowers abound. It's a very inviting location for pollinators of all kinds.
Creatures in the Park
Due to the state-sanctioned protection offered at this park, wildlife abounds. Make sure you stop frequently on hikes for a quiet moment to look for any critters that might be nearby.
Visitors can see a huge variety of animals right from the trails and campsites. If you're lucky, you might see wolves, bears, moose, deer, snowshoe hares, beavers, and red squirrels.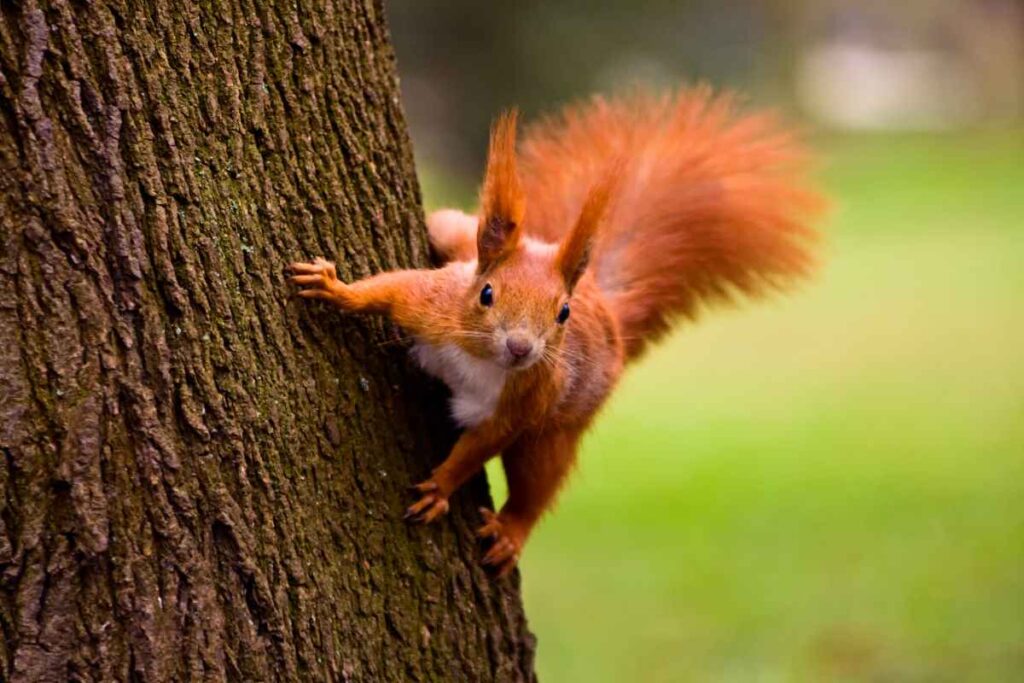 There are dozens of different birds that call this area home, including Canadian jays, sharp-shinned hawks, grouse, and so many more. Don't forget your binoculars! Avid birdwatchers will love identifying the many species living here.
Catching Fish
Several species of trout, such as brown trout, rainbow trout, brook trout, and splake, among other fish, can be found swimming in the various waterways.
Remember that fishing is permitted but requires a license and other appropriate paperwork. Be careful to follow all posted and state guidelines to help keep the park beautiful and accessible for those who come after you.
And while you're free to take your canoe or kayak out onto the water, motorized boats are not allowed in the park. You'll appreciate the peace and quiet as you float around with no motor noise or wakes to contend with.
---
Escape to George Crosby Manitou State Park
This park is for true outdoorsmen and women who prefer to set out into the wilderness and would rather avoid parks with tons of amenities that draw large crowds.
If you love adventure and aren't afraid to rough it, you need to plan a trip to George Crosby Manitou State Park. Feed your inner survivalist and allow yourself to become part of the natural landscape in a way that just isn't possible in so many other parts of the country.
Your adventure doesn't have to stop there! Don't miss these other incredible Minnesota attractions, whether you want more time in the woods or fun family activities throughout the state.
Love spending time outside? Then discover the Minnesota Outdoors to continue learning new ways to reconnect with nature!