Surrounded by the Lake Superior shoreline and located in Silver Creek Township, Gooseberry Falls State Park is home to spectacular waterfalls, deep north woods, and a mighty river. The evergreen forests, ancient log and stone structures, ski trails, and panoramic views of the Upper, Middle, and Lower falls draw people to beautiful Gooseberry Falls State Park.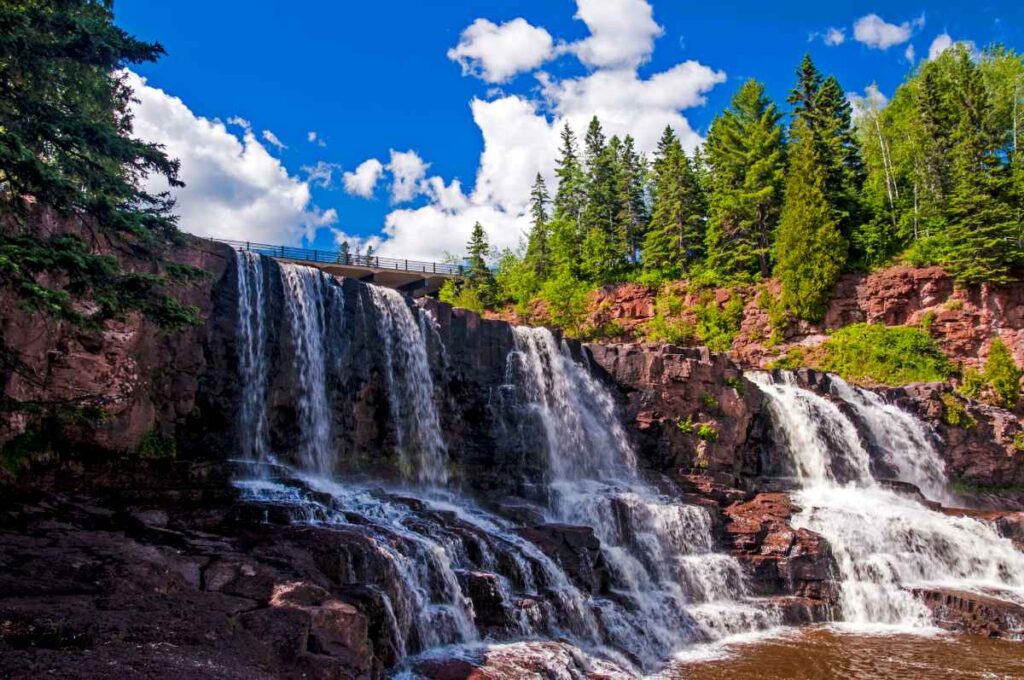 Eating lunch at picnic tables and lakeside camping are some of the simple pleasures you can experience here. This Gooseberry Falls State Park Visitor's Guide will take you through all the attractions and activities the park has to offer.
In the 1660s, Frenchman Medard Chouart des Groseilliers was traveling along a magnificent river north of Minnesota. The river was later named after him and became known as River des Groseilliers. Translated, Groseillier means "gooseberry." This is how Gooseberry Falls State Park got its name. It's located at the mouth of the Gooseberry River and encompasses the three Gooseberry falls.
How to Get to Gooseberry Falls State Park
Thirteen miles from Two Harbors and Beaver Bay, the Gooseberry Falls State Park office is located on Highway 61. To find it, just refer to the signs along scenic Minnesota Highway 61.
Since there is accessible parking, the Gooseberry Falls State Park Visitor's Guide recommends bringing a vehicle, especially if you're planning on camping in the area.
When's the Best Time to Visit Gooseberry Falls State Park?
The beauty of Gooseberry Falls State Park changes with the seasons. In the summer and spring, the Middle Falls are in a thunderous and powerful uproar. The evergreen, birch, and aspen forests are lush with vegetative cover, and you can enjoy fat biking along the specially paved fat bike trails in the park.
When visiting in autumn or winter, its incredible falls freeze at the North Shore. The leaves change color and even though some trails are closed for biking and walking, the park features 12 miles of ski trails along with ski mobiles. The Gooseberry Falls State Park Visitor's Guide recommends a winter stay if you're a skiing enthusiast.
Where to Stay at Gooseberry Falls State Park
With over 69 drive-in sites, wooded sites, and campsites, Gooseberry Falls State Park offers many options for spending the night. You can get more information from the park office.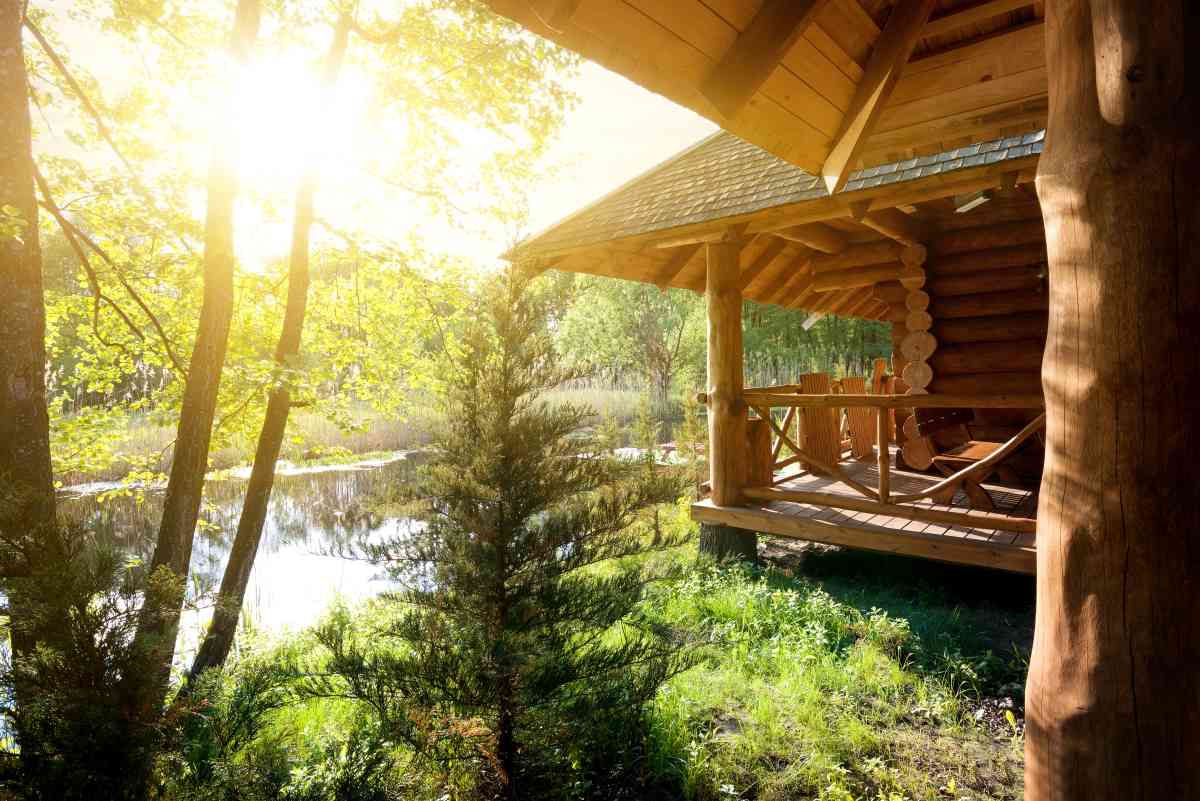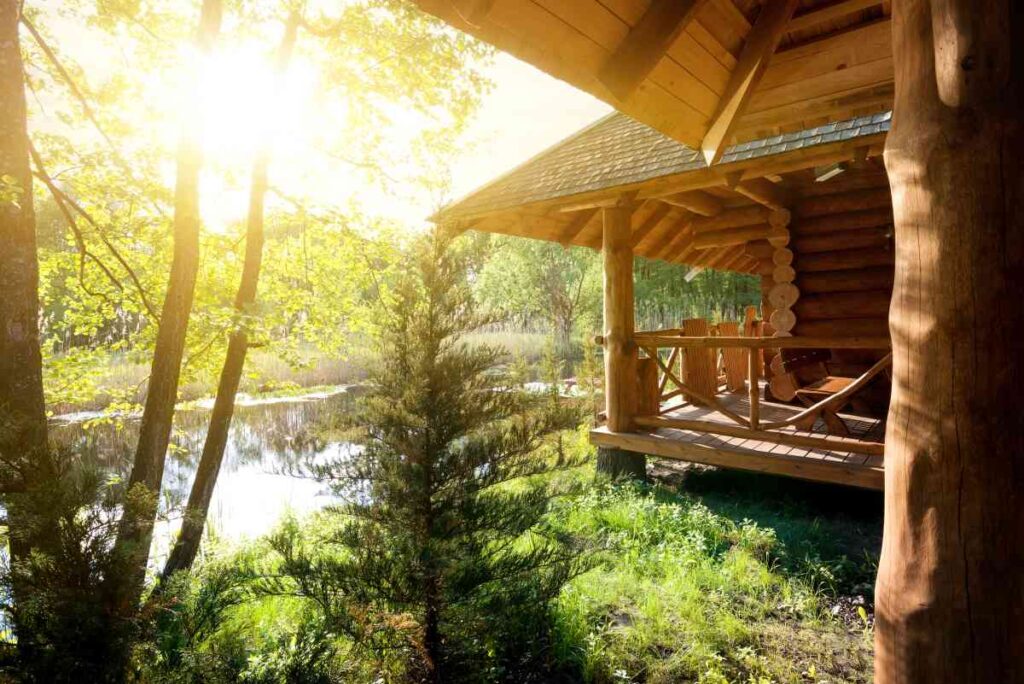 Nearby, there are beautiful and quaint cabins or guesthouses to lodge at. Gooseberry Falls State Park Visitor's Guide suggests exploring the cozy inns and homestays along Highway 61 to make your trip even more special.
Other Details (Timing, Vehicle Permit, Year Pass, Etc.)
According to the Gooseberry Falls State Park Visitor's Guide, the park is open daily from 8 am to 10 pm year-round.
The state of Minnesota offers a $35 year-round vehicle pass so you can enter most state parks in the area, including Gooseberry State Park. However, this does not include camping fees.
Vehicle permits can also be purchased at the Ranger Station and Visitor Center through self-service stations at the park office. You can also get permits online.
Things to Do at Gooseberry
From the mouth of Lake Superior, gushing waters cascade into the major Gooseberry Falls. The Gooseberry River gorge and underlying ancient lava flow showcase basaltic rocks that formed over thousands of years. Let us walk you through our Gooseberry Falls State Park Visitor's Guide for activities at the park.
Waterfalls
Perhaps the biggest and most popular tourist attraction, Gooseberry Falls offers stunning sights. The Middle Falls descend to dark, fine-textured basaltic rock.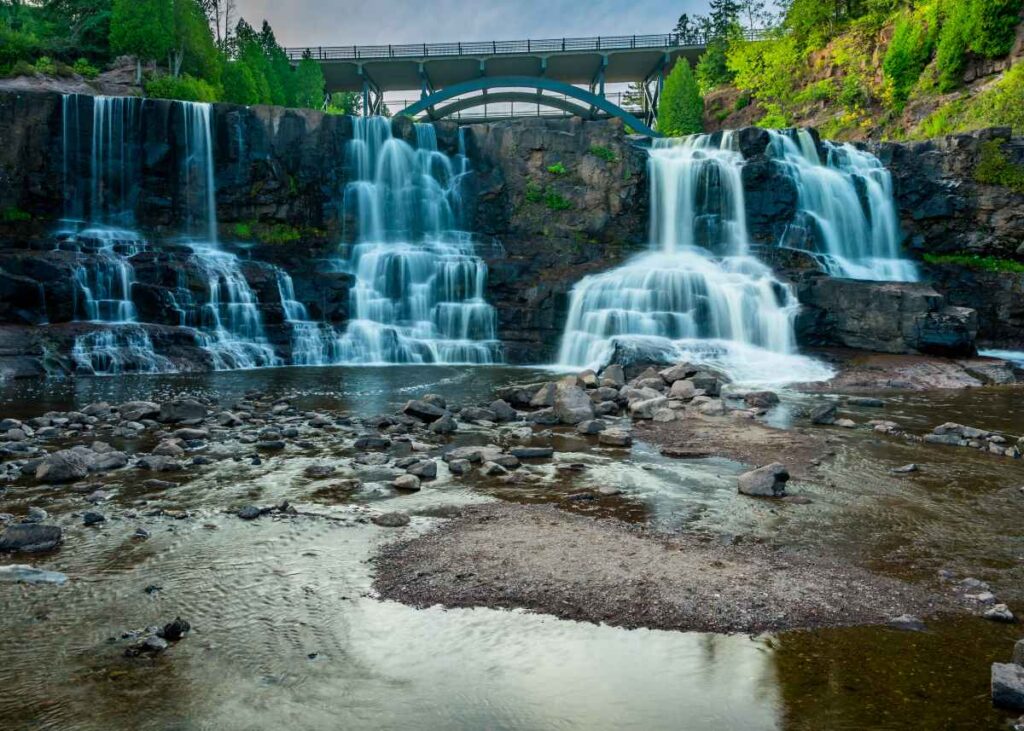 The Middle Falls is the perfect marriage between water, wind, and stone. At the base of the Gooseberry River gorge, you can spot signs of erosion and weathering on the texture of ancient rocks because of the beautiful falls.
In the summer, have a refreshing dip in the cold waters of the Middle Falls. The Cedar Viewing Deck gives you breathtaking views of the water. In the spring, the calming waters turn into heavy currents and the downpour can be heard from far away. Visiting the park in different seasons means you're treated to different views of the magnificent Middle Falls.
Camping
Gooseberry Falls State Park has over 69 drive-in sites and 3 major campground types that can hold 50 people. With camp facilities like access to flush toilets, drinking water, and parking areas, there's no reason why you can't pitch a tent and enjoy the great outdoors. Trek along accessible trails and be part of interpretive programs at Lady Slipper Lodge.
There are three major campsites: Birch Ridge Camp, Pebble Creek Camp, and Nestor Grade Camp. Pebble Creek Camp is closest to Lake Superior while Nestor Grade Camp is the most open and grassy spot of land. You can choose a wooded campsite depending on what you prefer: the dulcet sounds of the nearby lake, or open land and skies. Gooseberry Falls State Park Visitor's Guide recommends Pebble Creek Camp if you want to be close to the water!
Other modern restroom facilities include vault toilets, flush toilets, seasonal showers, and dump stations.
Hiking
Gooseberry Falls State Park Visitor's Guide offers water trails, paved trails, bike trails, ski trails, and hiking trails. Hiking enthusiasts can enjoy 20 miles of natural trails and accessible hikes that weave through Gooseberry River and dense forests while providing stunning views of the falls and Lake Superior.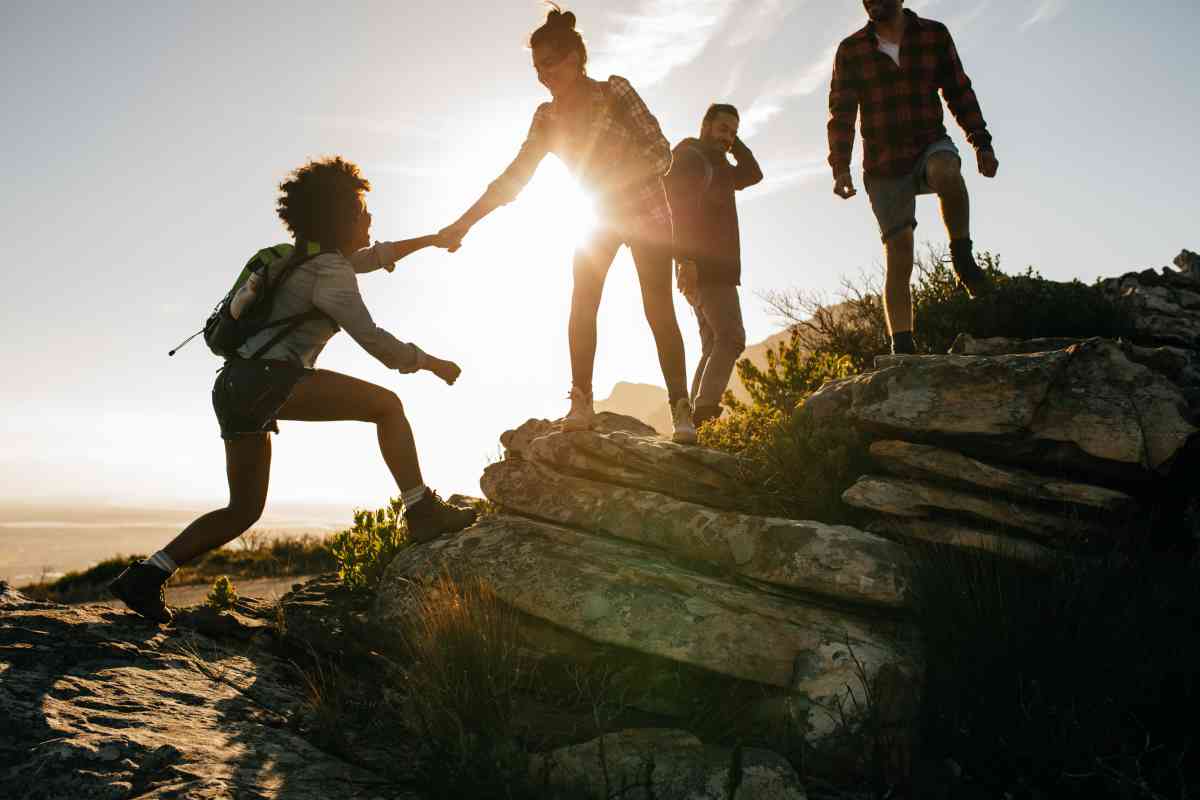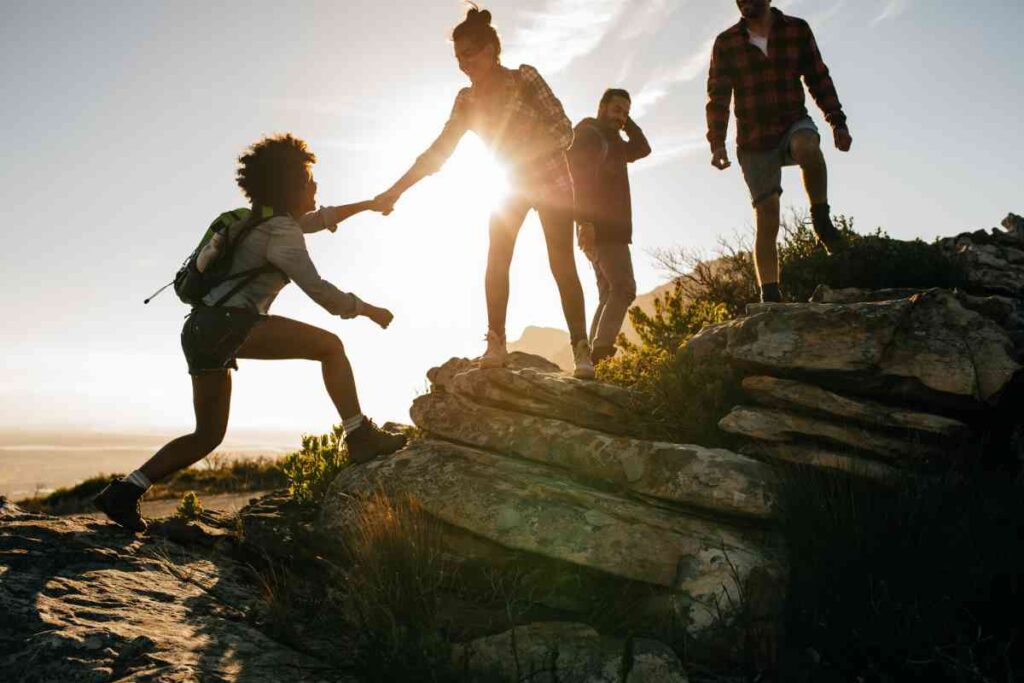 Come wintertime, easy to moderate cross-country ski trails beckon. Snowmobile access and snowshoeing are great family activities.
Visitors Center
The Visitor Center offers information for seasonal events, naturalist-led interpretive programs, and opportunities for self-guided activities. You can also find Gooseberry Falls State Park visitor guides.
Park your vehicle at the Visitor Center parking lot and upon entering the office, enjoy its cozy interiors and warm light fixtures. It has a theater, a Nature Store, interpretive signs, and restroom facilities. Take a moment to pause and learn about the rich history of this stunning park.
Other Things to Do
Here are other things to do according to our Gooseberry Falls State Park Visitor's Guide:
Gitchi-Gami State Trail
The Gitchi-Gami Trail begins at the Gateway Plaza. This trail gets its name from the Ojibwa natives and literally translates to "big water." At over 33 miles long, the Gitchi-Gami Trail takes visitors through dense forests, the mouth of Lake Superior, Nelson's Creek, and the Civilian Conservation Corps structure. The trail is highly recommended by the Gooseberry Falls State Park Visitor's Guide since it lets you catch a glimpse of the lake's horizon which is said to look more vast than the sky.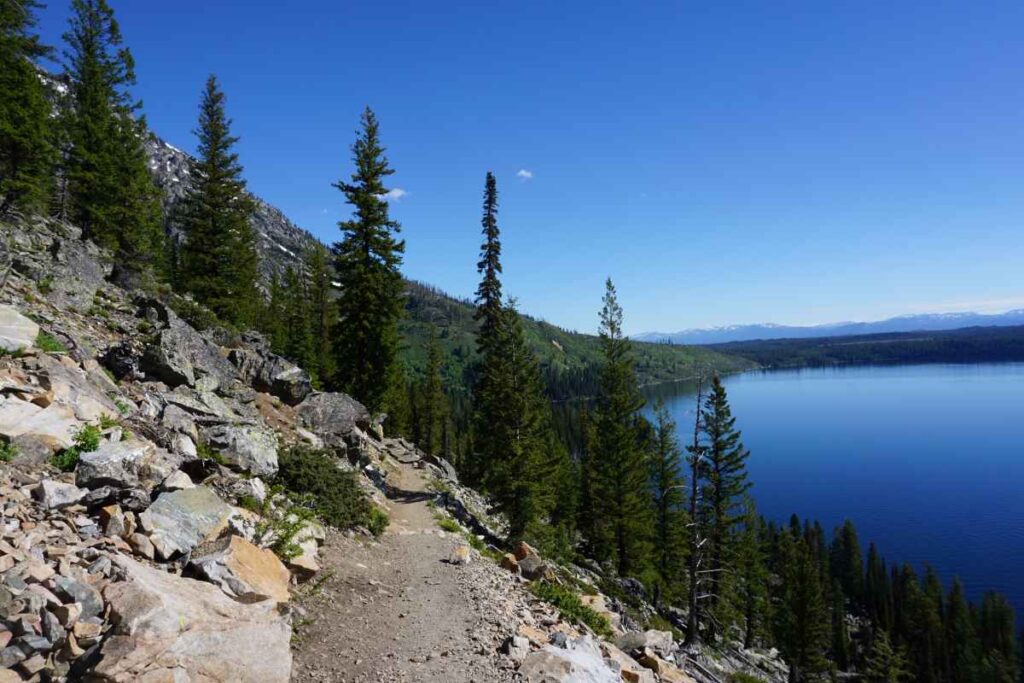 Agate Beach
At the mouth of Gooseberry River at Lake Superior, Agate Beach is a small sandy strip where you can have an enjoyable walk during certain seasons. During autumn, storms cause waves to crash against the sandy shore. The spring runoff sees melted waters bursting through, opening up Gooseberry River.
Superior Hiking Trail
The Superior Hiking Trail loop is an intense, rugged path for Gooseberry Falls' advanced hikers. If you're up for a challenge, trek along the Superior Hiking Trail loop to enjoy panoramic views of Lake Superior's North Shore. Find more information about the trail here.
Civilian Conservation Corps History
During the 1930s, when Gooseberry Falls State Park was being constructed, hundreds of young and unemployed men found gainful employment by working at the park. The Civilian Conservation Corps refers to the campground shelter and adjoining major structure where these men lived.
They built the Lady Slipper Lodge and the Civilian Conservation Corps structures. The Civilian Conservation Corps building is rustic, wooden, and has fireplaces and benches for maximum coziness. Park visitors can rent this impressive structure for group activities and special events.
Bird-watching
Scattered over the park are several viewing decks. These decks offer stunning views of the Gooseberry River. Here, avid bird watchers bring out their binoculars to spot the plethora of birds that call Gooseberry Falls State Park their home. The conifer-dependent birds can also be spotted nesting or flying around.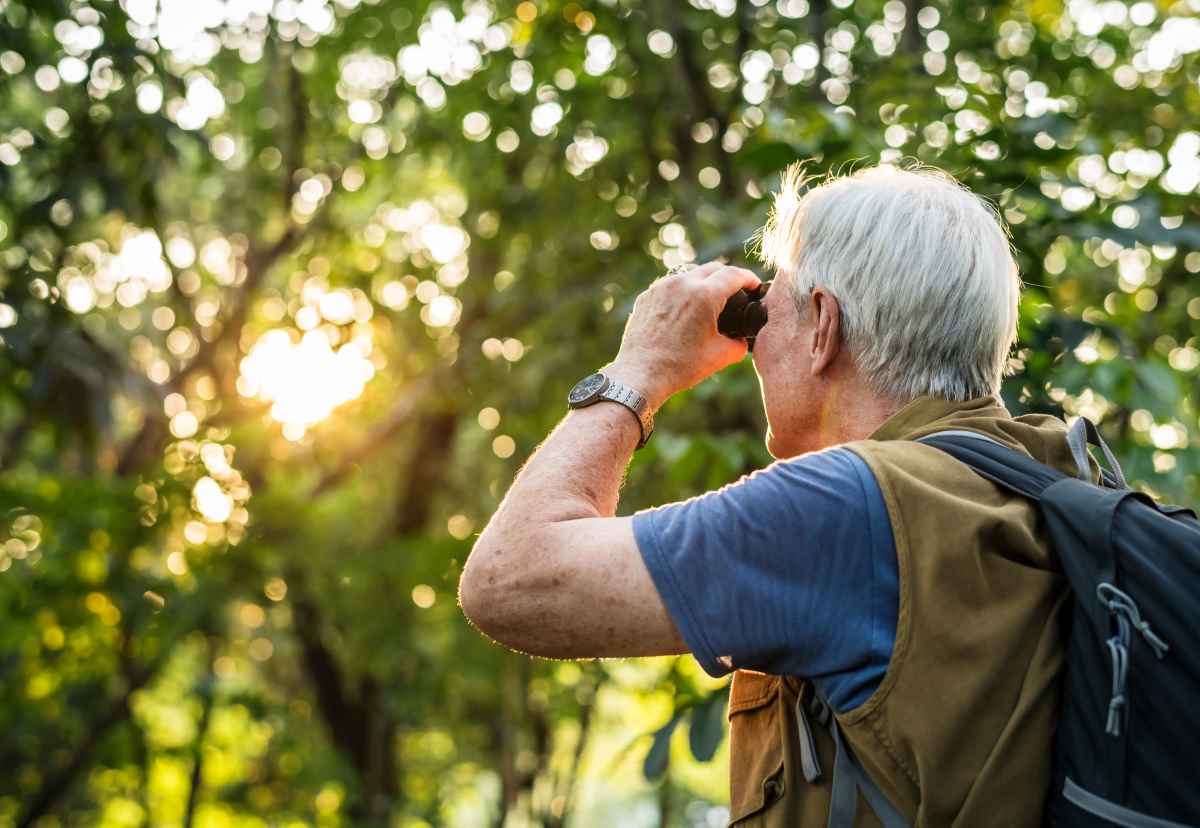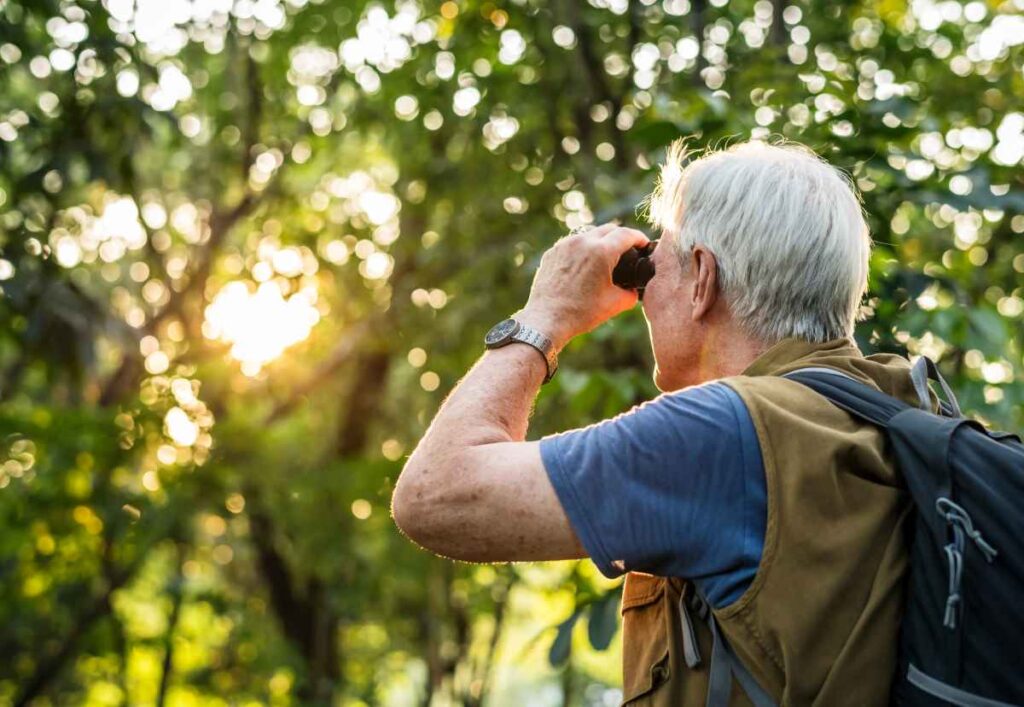 Ravens and herring gulls are just a few of the 225 variety of birds that build their nests in the conifer tree forests. North Shore birds like raptors, loons, wood warblers, and winter ducks can be spotted during early summers if you're quiet enough! The Gooseberry Falls State Park Visitor's Guide suggests keeping a checklist of birds to help you take note of the different species.
Wildlife
Classic white-tailed deer can be spotted here along with black bears, wolves, moose, bats, and raccoons. Along the North Shore of Lake Superior, salmon and trout swim in the summers to warm up. Several habitats coexist together on the North Shore.
The Gooseberry Falls State Park Visitor's Guide strongly urges that you refrain from feeding the animals to ensure your safety.
Off-season Activities
When the winter months are done and spring makes its entrance, wading in the waters of the falls' spring runoff is a lot of fun. The slow trickle of melting water is a great off-season tourist attraction.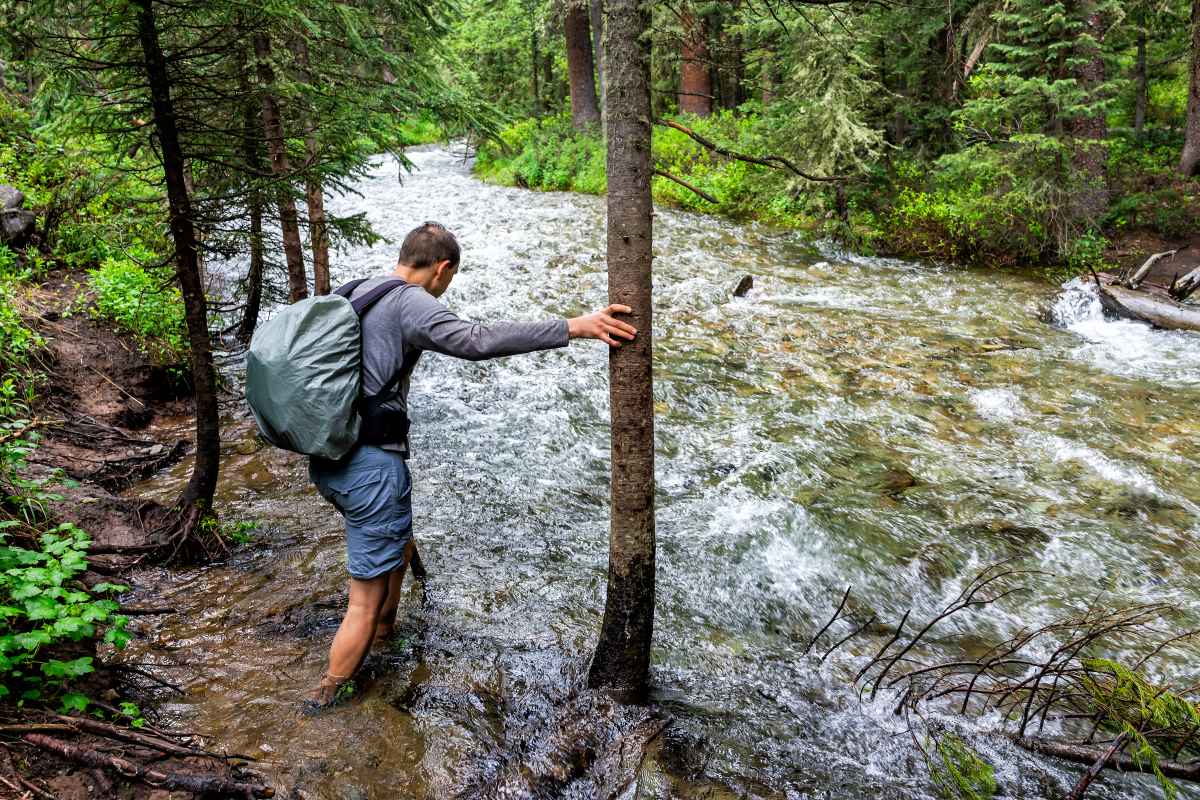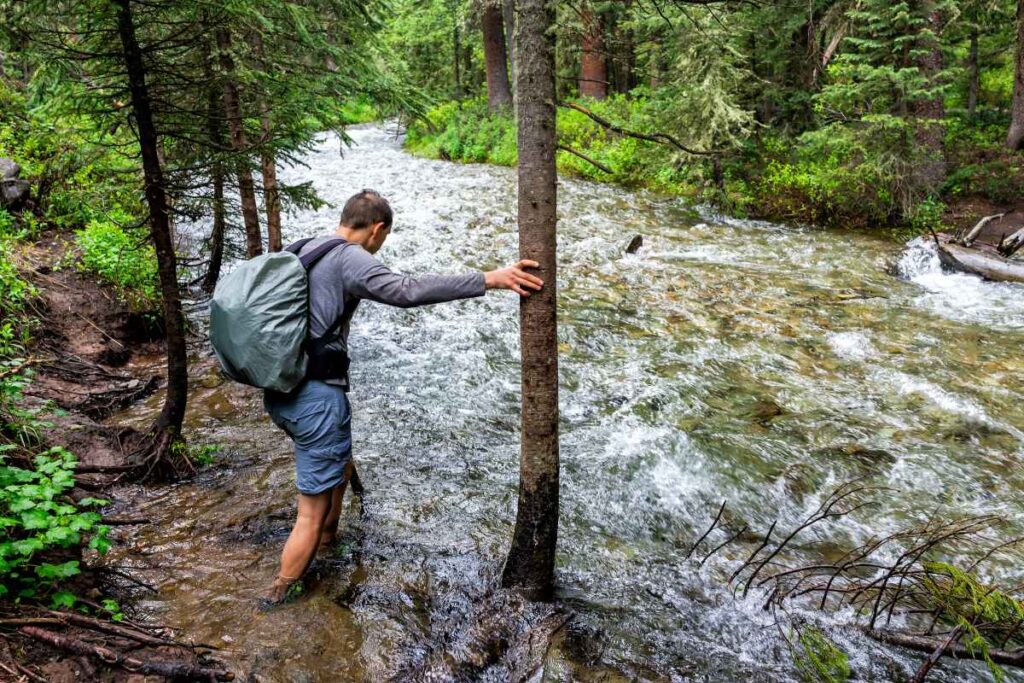 Each month, the park releases a calendar of activities for visitors. The Gooseberry Falls State Park Visitor's Guide suggests looking at their calendar in advance so that you can time your visit and attend events you're interested in.
Gift Shop
At the Gooseberry Falls Gift Shop, visitors can purchase mementos and souvenirs. The well-curated Nature Shop has a fire-lit lobby, restroom facilities as well as interpretive displays and exhibits. You can buy official Gooseberry Falls merchandise and gifts for your loved ones.
Wrapping Up the Gooseberry Falls State Park Visitor's Guide
Enjoy a peaceful, tranquil escape to scenic Lake Superior. Hike along rough terrain to reach gorgeous landscapes. Camp in a forest with your family. A visit to Gooseberry Falls State Park has all these and more for you.
If you love nature, varied terrains, waterfalls, and lakes, this park is a must-visit. We hope this Gooseberry Falls State Park Visitor's Guide helps you explore and make the most of your visit to this unforgettable state park.
Love spending time outside? Then discover the Minnesota Outdoors to continue learning new ways to reconnect with nature!
About the Author
Latest Posts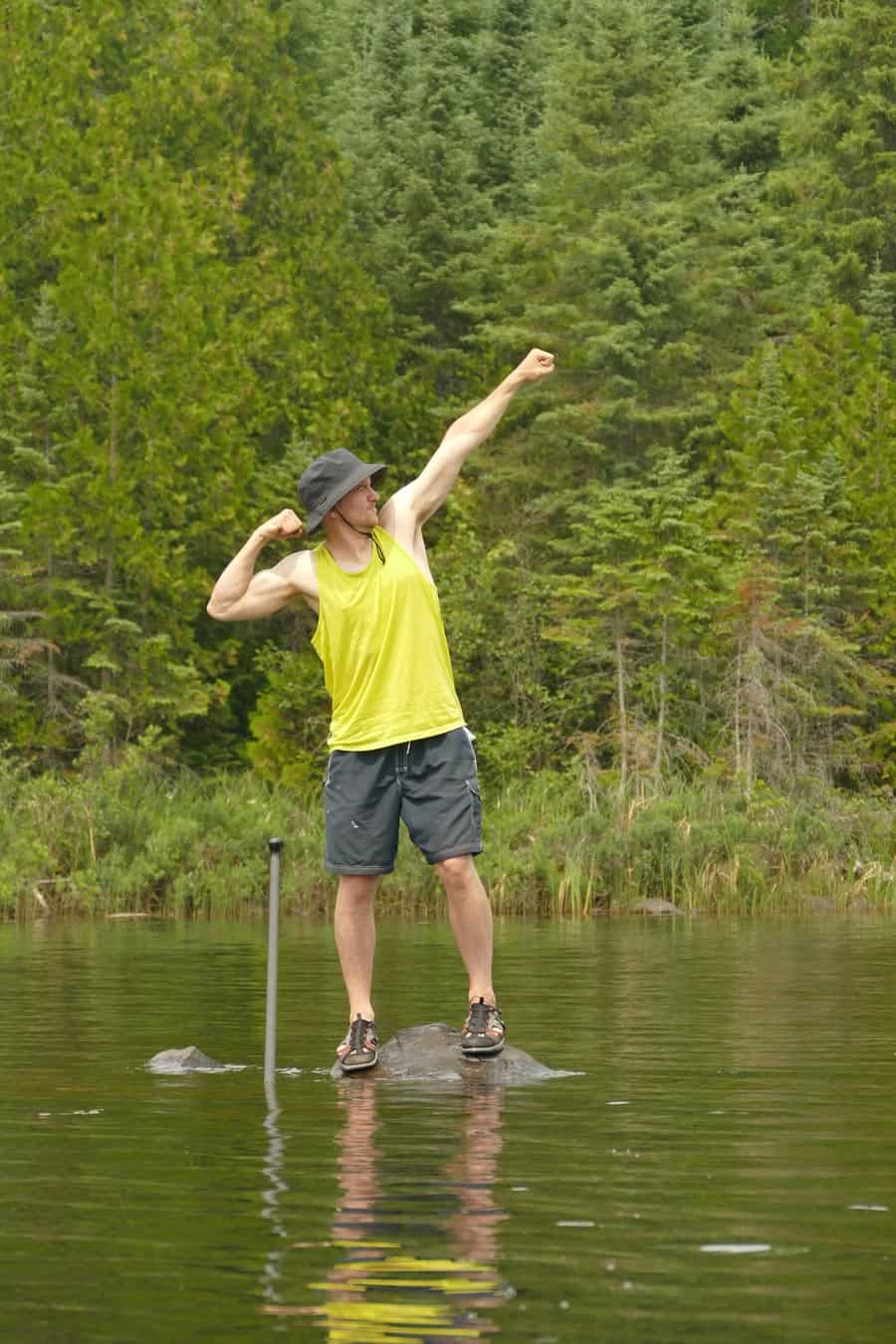 Born in Madelia, MN, to a now 5-generation Minnesota family, Ryan's MN roots go deep.
A painter by day, Ryan founded Life in Minnesota in 2013 with his wife Kelly to chronicle their musings on everything Minnesota. Ryan and Kelly are raising their 7 kiddos in Maple Grove, MN.
When he's not shuttling his kids around to hockey practice, you might find him in the shop working on his leatherwork. Undoubtedly, there will be a family trip to the Boundary Waters Canoe Area every summer, and of course weekends at Grandpa's cabin up north in the summer.