Looking for a low-key nature escape in Minnesota to enjoy with the whole family, or even solo? The Great River Bluffs State Park is the place for you! Originally called O. L. Kipp State Park, visitors agree that its new name is a better reflection of its beautiful nature.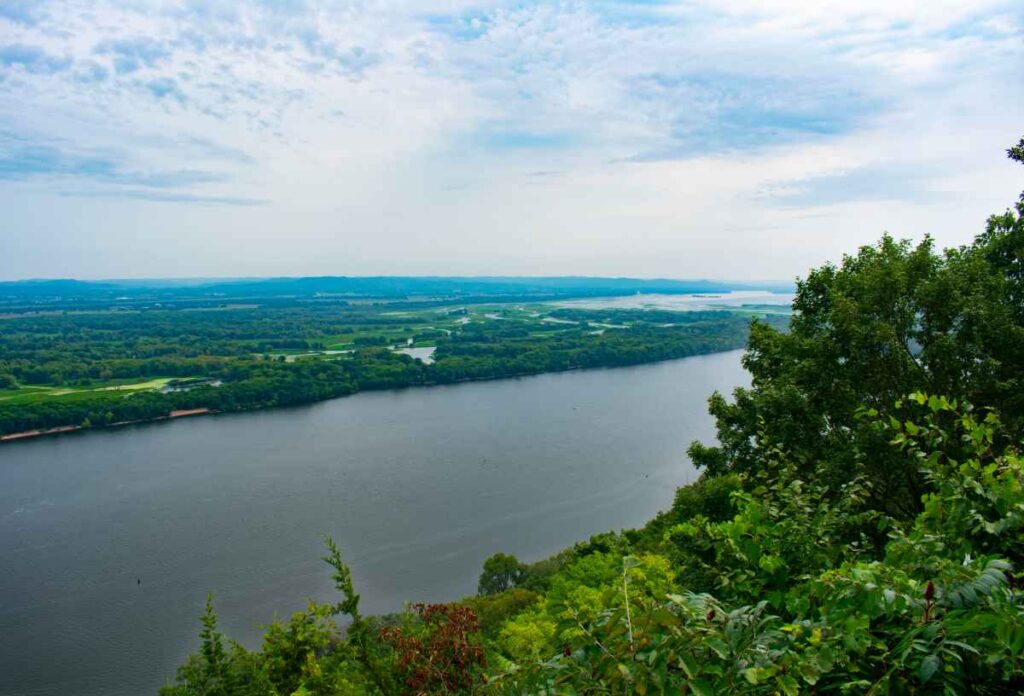 Home to rare plant species and great hiking trails, every member of the family is sure to enjoy their time there. Keep reading to learn all about Great River Bluffs State Park!
---
About Great River Bluffs State Park
If you've never even heard about this state park, let me make introductions. Great River Bluffs State Park is a southeast Minnesota state park on the Mississippi River, in the Driftless Region of the state.
Besides the river, its terrain consists of goat prairies, and as the name suggests, 500-foot-tall bluffs that also form valleys. The land has lots of conservation projects, including from the Minnesota Scientific and Natural Areas program, to protect the bluffs and the rare ecosystems that exist there.
The state park doesn't have as many amenities and activities as other state parks, but it offers 6 miles of hiking trails, 9 miles of cross-country skiing trails, and plenty of camping and wildlife watching.
---
Geology and Nature
Geology
Great River Bluffs State Park hasn't always looked the way it does today! 500 million years ago, it was layers of sedimentary rock at the bottom of a sea.
Then, just 10 thousand years ago, the melting glaciers from the ice age fed into the Mississippi River, which became more powerful, and began to carve the land. Smaller rivers branched into the Mississippi and did the same thing in the surrounding land.
That's why Great River Bluffs State Park has so many deep river valleys. This water erosion wore away at the layers of rock along the riverbanks at different speeds, which caused some sections to break off and expose rock faces that you can still see today.
Nature
So what's so rare about the Great River Bluffs State Park lands? First of all, the bluffs are basically a natural history archeological site. Just think about how long they've been around! They're a reminder of how small humanity really is in the grand scheme of things, and that we should protect the land around us (which has been around for so much longer than we have).
Second of all, another unique and iconic natural setting is the goat prairies. Why are they so special? Because they only grow in very specific situations: on steep slopes with at least a 40-degree inclination, facing south or southwest. I told you it was so specific!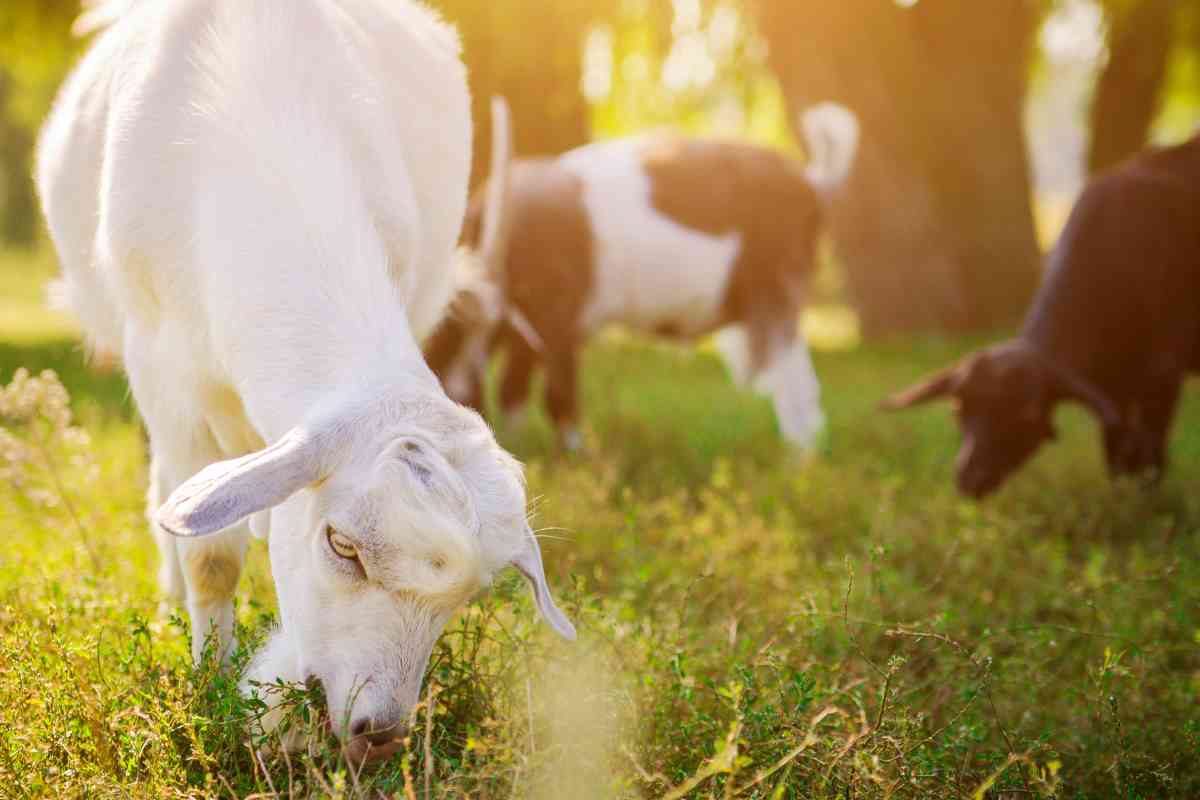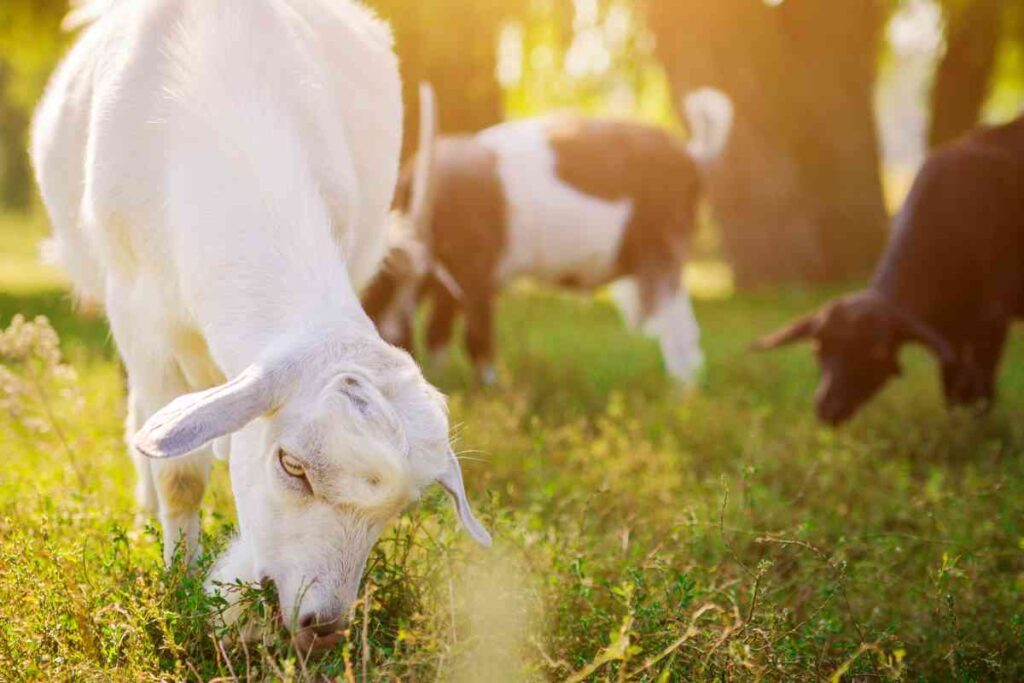 And that also explains why they're called goat prairies. You can't really imagine any other animal scaling up that type of slope! The steepness and orientation allow for a large amount of sunlight even during the winter.
Another cool natural fact is that in Great River Bluffs State Park there are also some northern white cedar trees. What's so strange about that, you might ask? They're way south of their natural setting! Experts have realized that the trees popped up during the ice age, and have stuck around ever since, even with the warming temperatures.
They even survived European settlers, which cleared (and consequently harmed) a lot of land for farming. To amend this, the state forestry division began to replant trees, but they did so without paying attention to which varieties were native and which were not (like red pine trees).
Today, the Division of Parks and Recreation is slowly restoring the natural habitat by replacing old non-native trees with native ones.
---
History
Though the natural history of Great River Bluffs State Park is significantly longer than its human history, it's still interesting to know how the state park came about.
In 1963, the state of Minnesota passed legislation to allow the creation of a 1,350-acre state park on the Mississippi river bluffs. The state highway department named the future state park O. L. Kipp State Park after an individual who had worked for the state highway system for a very long time.
Why did the state highway department get to choose the name? Possibly because Great River Bluffs State Park is very close to an important highway bridge, thus being a "roadside park."
But if you think that passing legislation and choosing a name is all it takes to make a state park, you're far from the truth! The problem was that at the time, the land was privately owned. So the land originally planned for the state park was never purchased!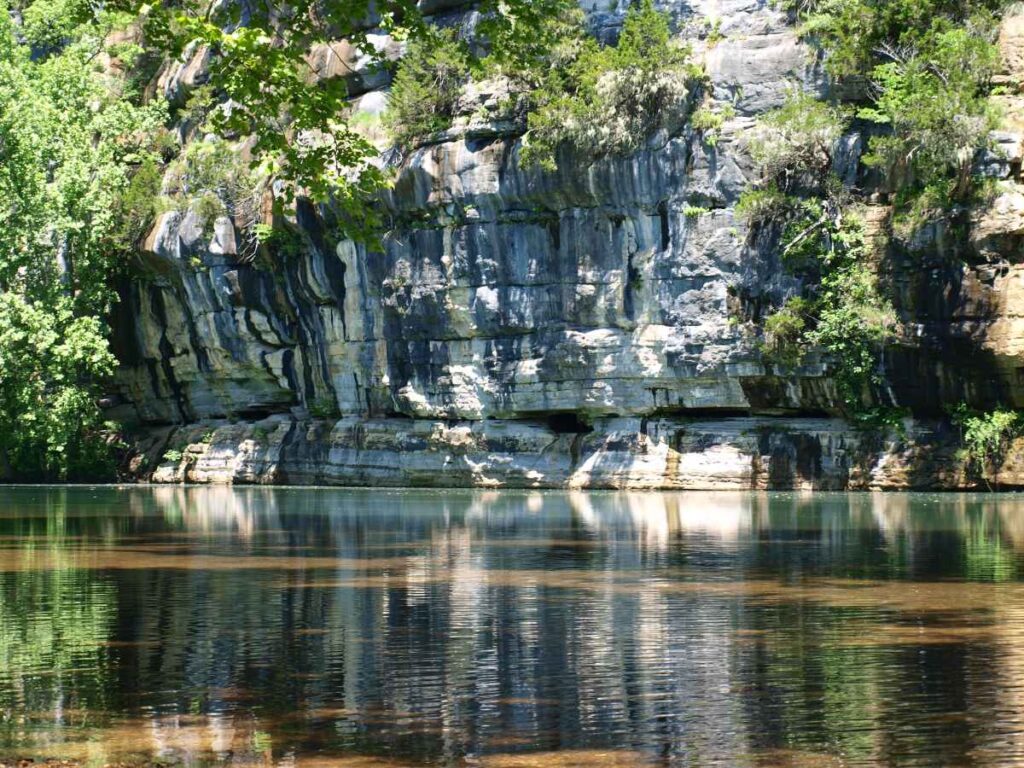 So the state turned its attention elsewhere and realized that its Division of Forestry had a bunch of lands it was planning to turn into a state forest. From there it was all downhill! In 1971, 1,073 acres of that land became O. L. Kipp State Park, which officially opened to the public three years later.
---
Activities at Great River Bluffs State Park
Now that you know all about how Great River Bluffs State Park came to be, let's get into what you can do on its amazing lands!
Compared to other bigger and more equipped state parks, at first, it might seem that there isn't a whole lot to do at Great River Bluffs State Park. But that certainly has its perks, especially for those of us that really want to get away, and aren't too interested in sports.
Hiking
Perhaps the biggest attraction at Great River Bluffs State Park is its scenic hiking trails. As mentioned earlier, there are six miles worth of trails. This is a great chance for the entire family to spend some time in nature, even in with snow shoes on in the winter!
Wildlife Watching
Or, if you're taking a solo hike, you can test your luck at wildlife watching. Bird watchers especially will love Great River Bluffs State Park!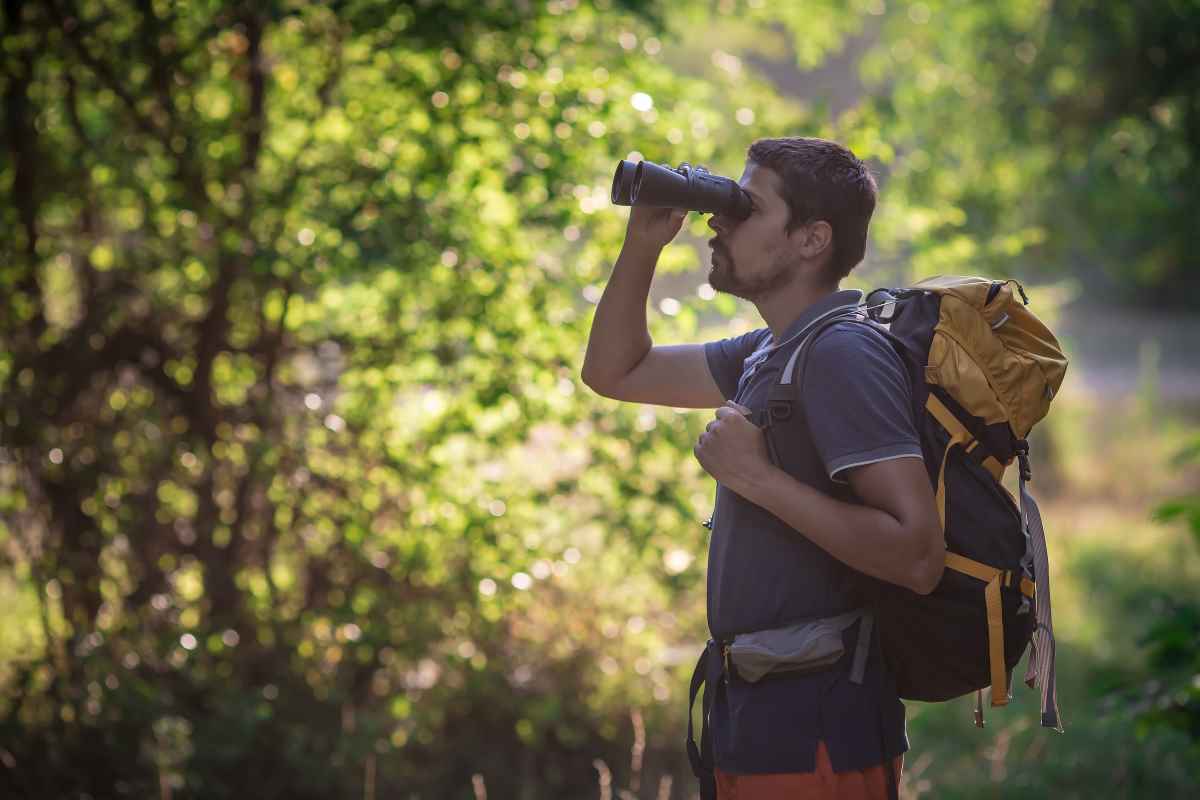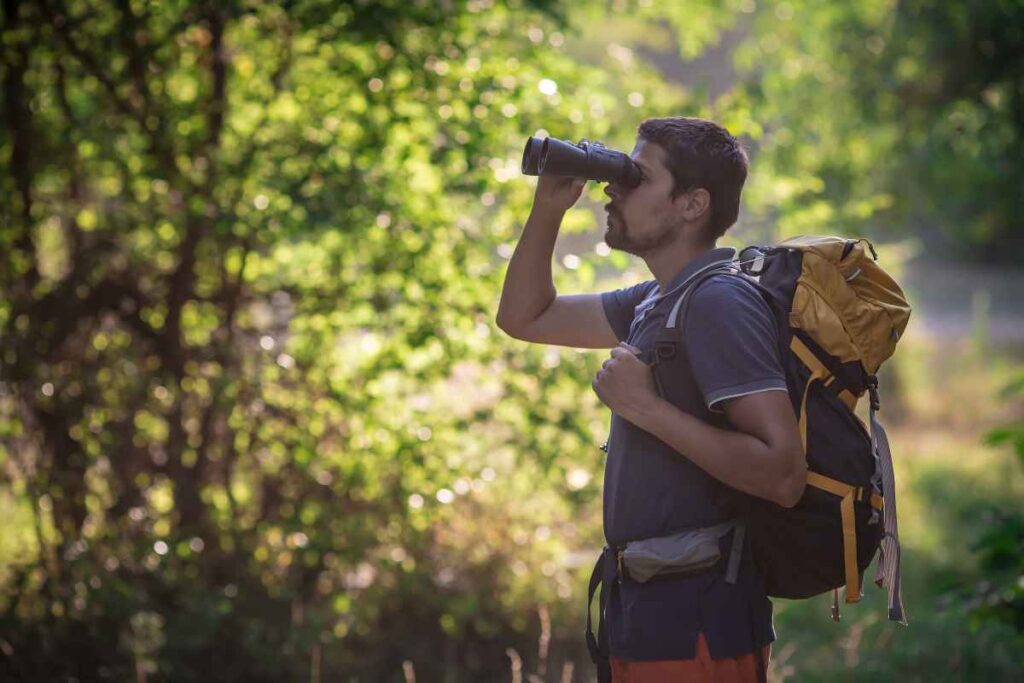 Cross-Country Skiing
For the winter-sports fans out there, there's something for you at Great River Bluffs State Park, too. Namely, 9 miles of groomed cross-country ski trails! Some trails are harder than others, so make sure you know what you're getting yourself into.
Camping
Another great feature of Great River Bluffs State Park is its 31 camping sites. At each handicap-accessible campsite, you can expect a fire ring, picnic table, flush toilets, and hot showers. Plus, you can bring your pets camping with you, too!
Please note that campers do not have access to electricity on the campgrounds, so make sure to come prepared.
---
Great River Bluffs State Park FAQs
Where is Great River Bluffs State Park?
Great River Bluffs State Park is a state park on the Mississippi River, located in southeast Minnesota, close to the Wisconsin border. It's less than a three-hour drive from Minneapolis.
Where is the best hike in Great River Bluffs State Park?
It seems like many people love Kings Bluff Overlook. The trail has a change in altitude of just 177 feet and is 2.5 miles.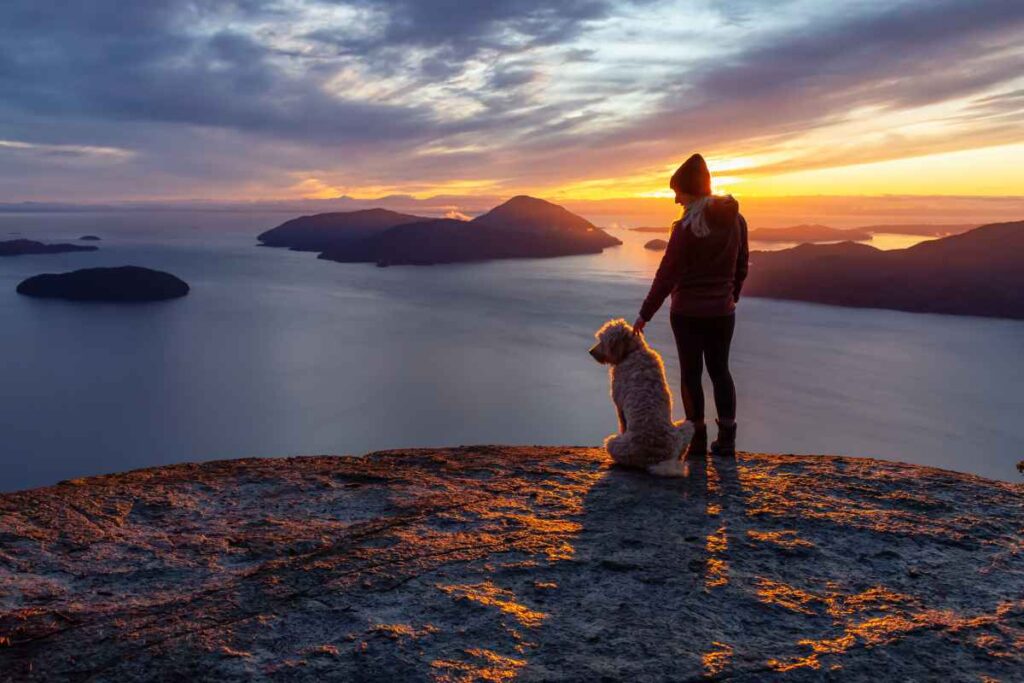 What fees do I have to pay to visit Great River Bluffs State Park?
If you're just visiting for the day, you can either purchase a seasonal pass for $35 or pay $7 each time you visit. Just so you know, that's the same cost for every Minnesota State Parl.
As for camping, most campsites are between $20 and $25 a night. You can find more specific information on Minnesota State Park fees on their website.
---
Enjoy Your Visit to Great River Bluffs State Park!
I hope this post has inspired you to make Great River Bluffs State Park your next nature destination. And when you're there, remember how ancient the land is beneath your feet!
Love spending time outside? Then discover the Minnesota Outdoors to continue learning new ways to reconnect with nature!