---
Slide Board Buyer's Guide
Size
Depending on your height and your skill level, the length of your hockey slide board can be very important.
If you're just starting out, you don't want to put too much strain on your developing muscles. Shortening the length of your board to between six and seven feet, depending on your height, will help you slowly build your strength.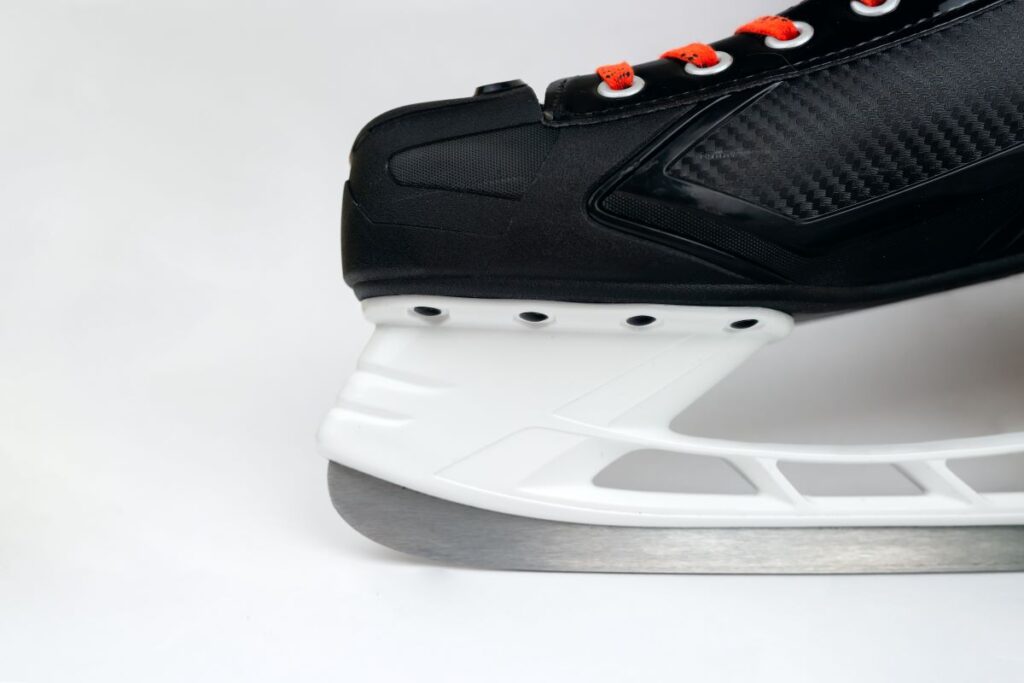 For players who are shorter than five feet six inches, your hockey slide board should be between six feet and six feet five inches. To find the exact length, you'll have to factor in your strength and how your stride feels once you try it out.
People taller than six feet need a hockey slide board that reaches at least eight feet long. Otherwise, it will be too easy to push from one end to the other, and you will not be able to fully build up your muscles.
Materials
In terms of the best materials, durability is one of the biggest considerations. That's why the base materials of most hockey slide boards are plastic or wood.
For the bumpers, you will also want to look for any added padding to prevent injury. You don't want your foot hitting solid wood with every stride. That's why the best hockey slide boards will have bumpers with some sort of compression material to absorb your foot's impact.
For the slide pad, that durable material will also need a layer or treatment to create a smooth glide. In terms of the plastic bases, a PVC layer or a synthetic tile-like treatment is the best option. For wooden bases, you'll want a lacquer or polish.
In general, a plastic base with a PVC layer is usually the most popular. A major selling point is the ability to roll it up and carry it with you anywhere. But the flimsiness of the plastic also means it can't be used on an uneven surface. If you plan to use your hockey slide board for outdoor training, a hard-surfaced board like Polyglide is better.
Features
The ability to adjust the length of your hockey slide board can be a very helpful feature. Especially if you mainly plan to use your slide board for stride training. But not all slide boards can be adjusted in the same way.
If you're planning to use your hockey slide board for both training and workout routines, you'll want a product that you can adjust to any length between the ranges of six and nine feet, like the HockeyShot Slide Board from Pure Hockey.
When you're just starting out, your hockey slide board's adjustability is less important. Something that can only move between two set sizes but allows for a more versatile training regimen could be better, like Polyglide's Adjustable Slide Board.
Accessories
No matter how slick the surface of your hockey slide board is, it won't be usable without a good pair of booties. Even plain socks will create more friction and prevent a smooth glide.
Besides that, there are lots of other accessories that you can get to enhance your training. Weights and resistance bands can really improve your muscle training exercises. And placing a few synthetic ice tiles in front of your slide board will let you improve your stickhandling.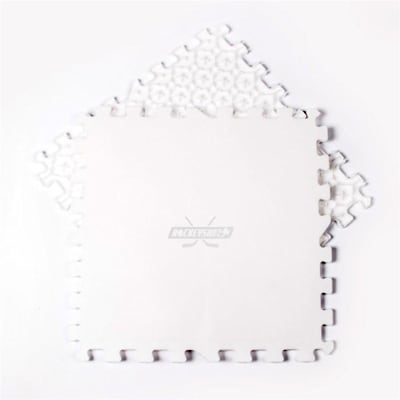 If you create a rectangle with the tiles and place it width-wise, you can practice your puck control with different stride speeds and intensity. Or you can place the tiles lengthwise and practice your puck control during a breakaway.
Even the simple pairing of a bouncy ball that you can throw against a wall or bounce in front of you while you slide can really improve your hand-eye coordination. If you get multiple sizes, you can start bigger and make your way up to the smaller, more challenging exercises.
---
Frequently Asked Questions
How do I keep my slide board slippery?
For most materials, it's important that you regularly clean the surface of your slide board to maintain its slick quality. For PVC boards, Armor All's heavy-duty cleaner is the best option. For wooden boards, the lacquer on its surface will have an effect on which cleaners you can use. The proper footwear and hand accessories can also help to prevent wear over time.
Are there good alternatives to slide boards?
A good hockey balance board is another great way to improve the same muscles, agility, and balance that slide boards enhance. And they can also be paired with the same accessories to level up your exercises. But they won't provide the intensity and stride training that a hockey slide board will.
---
Wrapping Up the Best Hockey Slide Board for At-Home Training
Take your at-home training to the next level with one of these top picks of the best hockey slide boards! Whether you're looking for something that you can use anywhere or something that works to protect your joints, this article has the perfect product for you.
And if you're looking for more information on the sport, check out our Hockey page!