Looking for a beautiful, memorable, one-of-a-kind winter experience in Minnesota? Then Ice Castles MN are calling your name! This hand crafted, LED lit wonder of cold construction is guaranteed to please all sorts of winter lovers, little Frozen fans, and sculpture and architecture enthusiasts.
Read on to learn all you need to know to make the most of your visit to Ice Castles in Minnesota!
What are Ice Castles?
Ice Castles are a one-of-a-kind frozen attraction that can be found in five different North American cities. In Minnesota, you can experience the award-winning Ice Castles attraction in the city of New Brighton!
Here you will see up close and firsthand an ice castle like no other. Ice Castles are a fairytale come to life, crafted of thousands upon thousands of hand-placed icicles, sculpted and placed together by professional ice artists to form a spectacular castle shape.
Then, Ice Castles are made even more breathtaking by the implementation of stunning sculptures lit with LED lights, regal thrones, carved and frozen tunnels, fountains, and so much more!
Where to Visit Ice Castles in Minnesota
You may be familiar with Ice Castles in Minnesota as they once were, referred to as the Stillwater Ice Castles; however, Ice Castles can now be found in New Brighton, Minnesota, at the following address:
Long Lake Regional Park
1500 Old Highway 8
New Brighton, MN 55112
Best time to Visit Ice Castles in Minnesota
The visiting times for the Ice Castles vary year by year, with specific dates and set times being dependent annually upon such factors as first and last freezes, early thaws, and the like.
However, as a general rule, you will find The Ice Castles opening up in January and lasting through February. Occasionally, the Ice Castles will remain open into early March, provided the cold weather endures.
If you want the best chance of being able to experience the Ice Castles in all of their beauty and glory, the best time to visit is in mid to late January, when the cold weather is sure to be fully set in and the Ice Castles in Minnesota are established and up and running for a bit!
It is also recommended to visit the Ice Castles well after dark, when you can truly experience the beauty of its lighting and have the best chance to witness live performances on the ice.
What to Expect When Visiting Ice Castles MN
When planning your visit to Ice Castles, you can expect a truly magical, fairytale experience!
With its stunning LED light display in tones of vibrant reds and pinks, soft purples, blues, greens, and more, the Ice Castles are a social media worthy shot from the outside alone! Once you've taken the time to appreciate the majesty of the Ice Castles from the outside, it's time to step into the magical world within.
Inside the Ice Castles, you will have the chance to experience firsthand the sensation of being in the heart of an iceberg or frozen cave among its hand-crafted architecture. Take a slow walk through and admire the stunning, regal archways and sleek, icy walls.
Explore caverns and side rooms of all sorts and be sure to take plenty of pictures along the way! If you're looking for an even more memorable, one-of-a-kind experience at Ice Castles in Minnesota, you also have the option to rent the VIP Arctic Alcove room.
This special location with its private seating area and exclusive fireplace setting is great for anniversaries, birthdays and other gatherings, or for an unforgettable location for a marriage proposal!
The Ice Castles can be a romantic jaunt for couples, a fun outing for friends, and an especially great time for families! Fun recreations at the Ice Castles include ice slides you can sled and slide down, an ice maze with plenty of exciting twists and turns to keep you guessing, and ice passages for you to crawl through and explore up close (NOTE: these aren't recommended for folks who struggle with claustrophobia!).
Last but not least, at certain times during its few months of runtime each year, the Ice Castles hosts performing fire dancers! Stop in at the right time to see this evening performance where fire dancers show off their skills with whirling, fire breathing, dancing, and other crowd-pleasing tricks.
How to Stay Warm at Ice Castles
Because the Ice Castles are hosted in the wintertime in Minnesota, you'll want to dress very appropriately! Be sure to bring a good winter coat, layer up on thermal attire, wear sturdy shoes to avoid any slips, falls, or other mishaps, and consider also bringing along such items as gloves, hats, scarves, etc.
Ice Castles in Minnesota are a very fun experience but certainly live up to their name, and the cold here should not be taken lately! Dressing warmly will help ensure that you get the most enjoyment possible out of your visit, without being too eager to dash back to the warmth of your vehicle.
Where to Purchase Ice CastlesTickets
Ice Castles in Minnesota tickets go on sale typically in early January each year and are best ordered online. Although tickets can be bought on site, there is always the risk of them having run out or filled up by the time you arrive—this is a very popular experience, after all! Visit the Ice Castles in Minnesota website to purchase tickets beginning in the January season.
Ticket prices vary based on which day of the week you visit the Ice Castles. Visit their website for the most up-to-date information. Please note that stand-by tickets purchased on-site will be subject to higher pricing.
Things to Check Out After You Visit Ice Castles in Minnesota
After a few hours spent enjoying all the wonders that the Ice Castles have to offer, you may be looking for other attractions to look at and fun things to do in the New Brighton area!
If you're looking for another memorable winter experience, consider checking out Bartz Snow Sculptures, an annual snow sculpture that is handcrafted by locals in New Brighton. You never know what each year will bring, so it is highly recommended to take pictures and commemorate the experience!
For families with kiddos of all ages, another great activity to enjoy near the Ice Castles is the Eagles Nest Indoor Playground. This is a fantastic indoor play area remodeled in 2017, offering play areas for toddlers up through young teens.
With lots of space to climb, play, test their balancing and acrobatic skills, and more, this is a wonderful place to burn off some energy before or after visiting Ice Castles.
If you're feeling hungry after your Ice Castles visit, consider checking out Crooners Lounge for an elegant, romantic dining experience with live entertainment in the form of great singers and musical groups. You might also drop in at The Exchange for a more laid-back dining experience, featuring lots of mealtime favorites the whole family can enjoy.
Go Visit Ice Castles MN!
Excited to visit the Ice Castles in Minnesota and make some unforgettable memories? There's lots more to experience in the New Brighton area and beyond! Check out more fun Minnesota content—from cool and intriguing facts about famous Minnesota natives, to places to eat, things to see and do, and a whole lot more about what makes this state so special.
Looking for more Minnesota winter inspiration? Check out our Minnesota winter guide for activity ideas, winter apparel suggestion, and endless ways to enjoy the snow!
About the Author
Latest Posts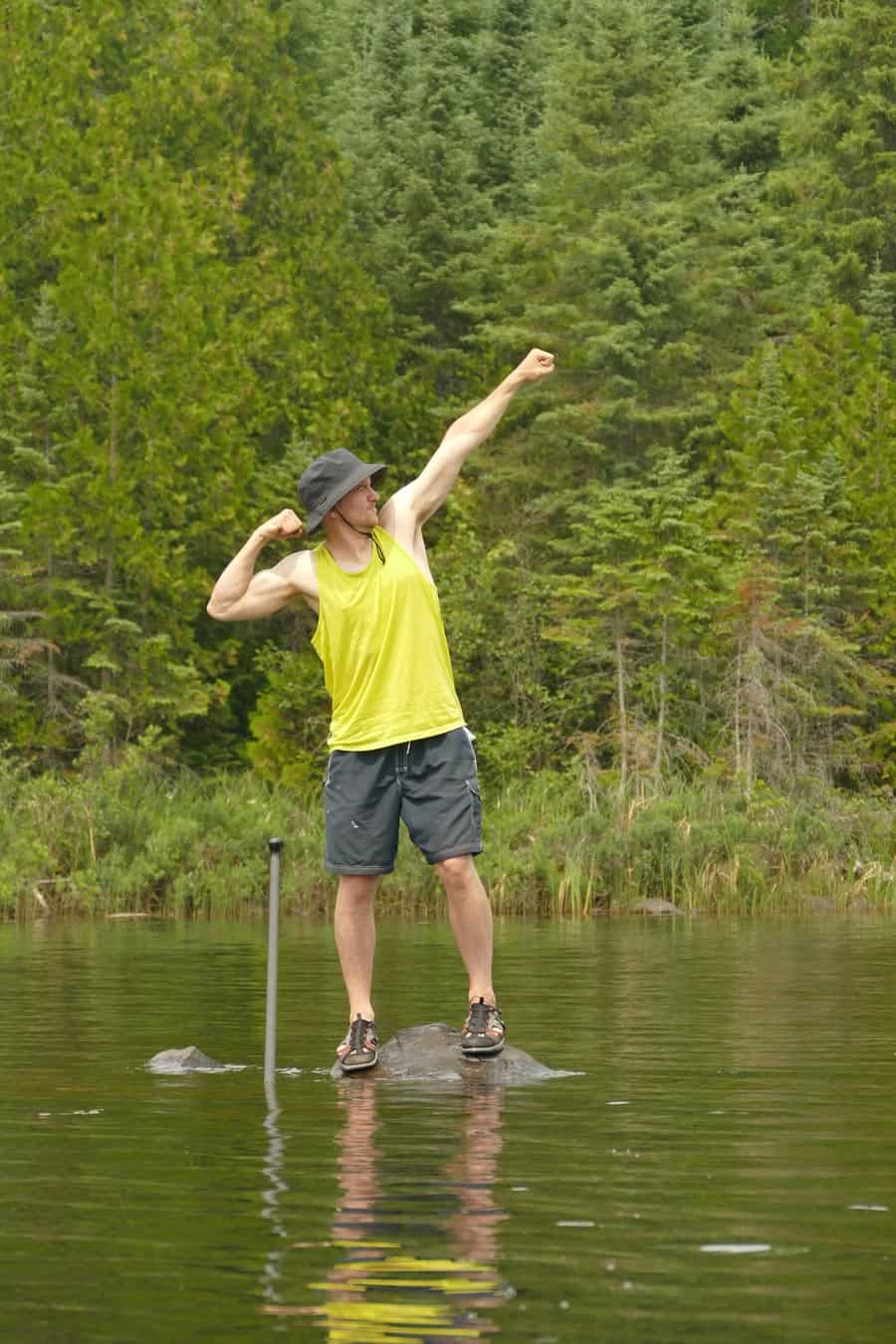 Born in Madelia, MN, to a now 5-generation Minnesota family, Ryan's MN roots go deep.
A painter by day, Ryan founded Life in Minnesota in 2013 with his wife Kelly to chronicle their musings on everything Minnesota. Ryan and Kelly are raising their 7 kiddos in Maple Grove, MN.
When he's not shuttling his kids around to hockey practice, you might find him in the shop working on his leatherwork. Undoubtedly, there will be a family trip to the Boundary Waters Canoe Area every summer, and of course weekends at Grandpa's cabin up north in the summer.