Folks who love state parks full of scenic views, wildlife, waterfalls, and plenty of opportunities for adventure will adore Judge C.R. Magney State Park! This is one of Minnesota's most beloved state parks for all the splendor and recreation it offers…and for good reason! Read on to learn more about what makes this a truly unforgettable state park.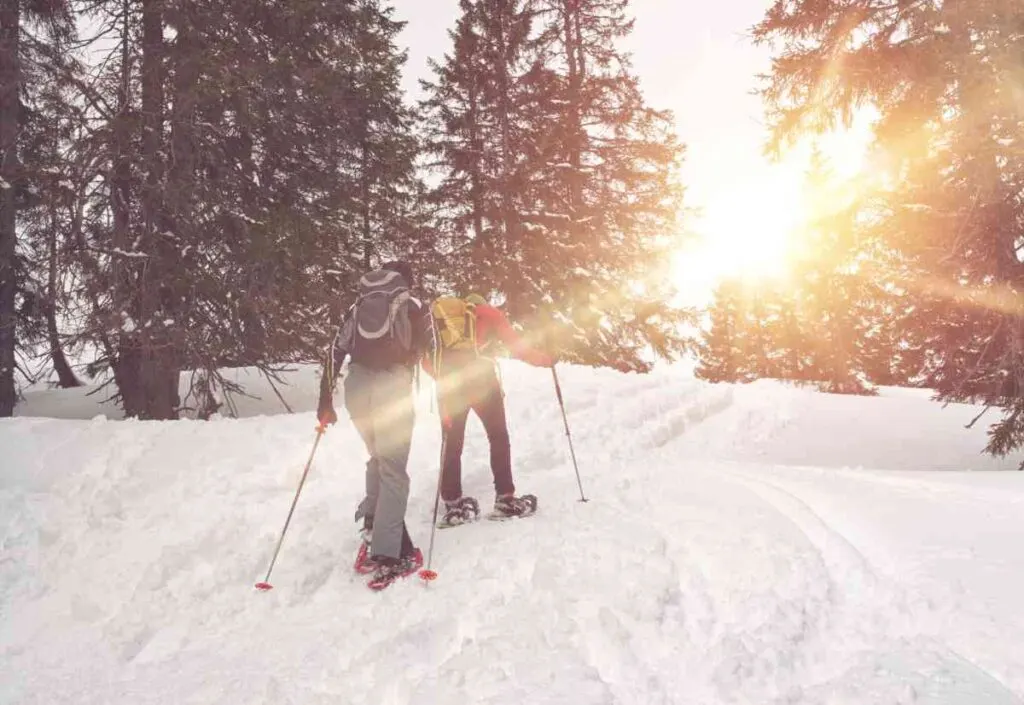 ---
When Is the Best Time to Visit Judge C.R. Magney State Park?
Judge C.R. Magney State Park is among the most visually stunning state parks in Minnesota, and with its various amenities and recreations, this area can be enjoyed in all seasons!
Warm Weather
However, as it pertains to making the most out of a visit to this remote state park in the far northeastern corner of the state, many have found summertime to be the best time of year for a visit.
Judge C.R. Magney State Park is quite popular among hikers and sightseers, particularly those who want to hike up the trail to Devil's Kettle and see the tumbling 50-foot waterfall and sinkhole at the split of the Brule River.
There's also the draw of camping and picnicking in the park, both of which have drawn countless visitors over the years—particularly in the warmest months!
Cool Weather
Although these trails are still open in the wintertime, they can be significantly more treacherous when the rock is slippery and icy, making summertime the more ideal season to enjoy the hiking in the park.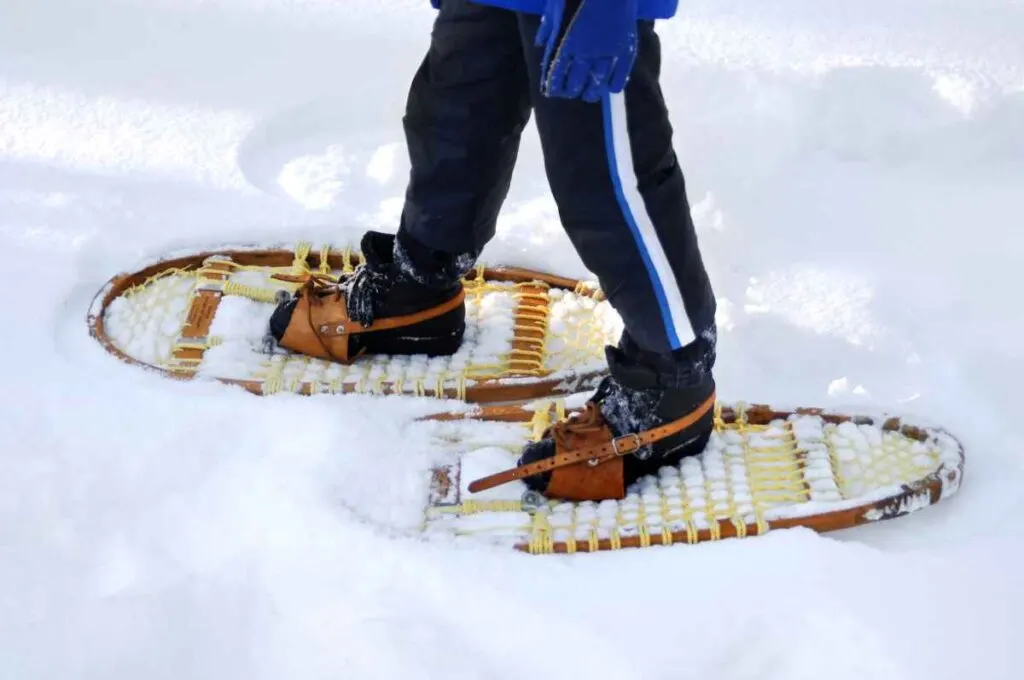 On the other hand, winter offers no shortage of recreation as well as absolutely breathtaking snowy views. The treetops and trails transform under a frequent layering of upper Minnesota snowfall, making the cold months an equally ideal time for a visit if you're looking to take in the seasonal, snowy beauty or enjoy some snowshoeing or skiing throughout the park.
Choosing when to visit Judge C.R. Magney State Park ultimately comes down to deciding which elements you want to contend with—the hot or the cold—and then making the most of your visit no matter what time of the year you come!
---
Where to Stay at Judge C.R. Magney State Park
Camping is in high demand at Judge C.R. Magney State Park. This is due in large part to how much fun this park has to offer…lots of folks want to spread out their enjoyment of this area over multiple days! Campers should be aware, however, that due to the often ferocious nature of winters this far north in the state, the campground is only open seasonally.
The park campground offers seasonal amenities such as a shower house and flush toilets, which may be used only by registered campers, and only during the camping season.
Vault toilets, on the other hand, are available all year round to day visitors and campers alike.
Best Camping Spots
Within Judge C.R. Magney State Park, you will find a total of 27 drive-in campsites, all located in the park's single, densely wooded campground. The sites are spaced far enough apart to evoke a sensation of solitude for each camper while still providing that communal feeling of campground fun.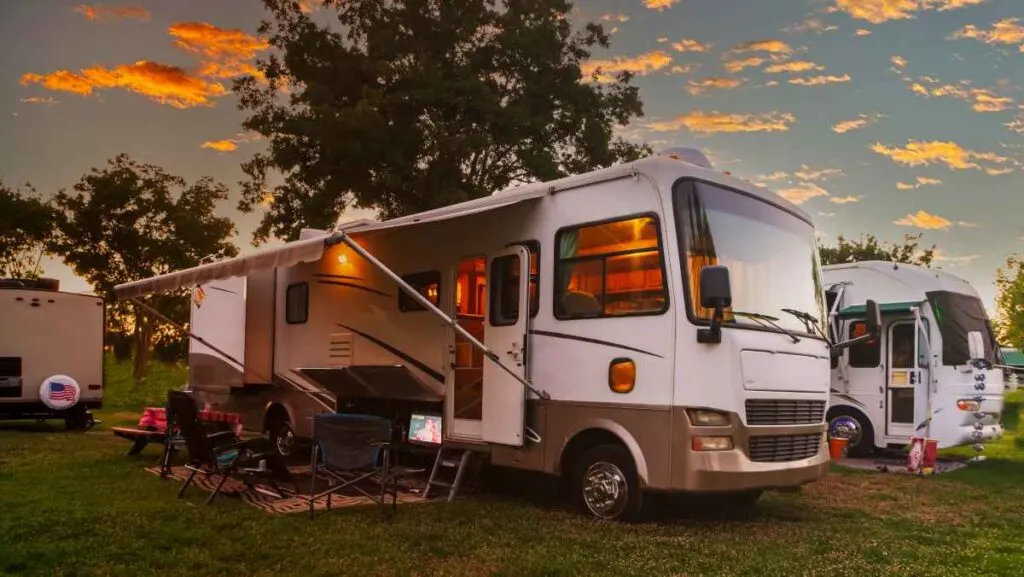 RVs are allowed at all drive-in campsites, with a limit of 45 feet as measured from the front bumper of the towing vehicle to the rear of the vehicle being towed. RV campers should be aware that the RV parking spurs vary in their length from 30 feet to 50 feet, so you will want to be sure to reserve a spur that will fit your particular RV!
Booking, Fees, and What to Bring
All campsites at Judge C.R. Magney State Park maybe reserved up to 120 days in advance of the first day of your intended stay. Camping fees do apply and will be charged at the current rate at the time of your booking, which can be made online at the Minnesota State Parks and Trails website.
Because this park is so popular, and since campsites are limited to just 27 total sites, campers are encouraged to book as early as possible from the beginning of their intended stay in order to ensure they can secure a booking at Judge C.R. Magney State Park.
When planning what to bring to the park, campers are encouraged to check all their gear ahead of time for any compromises, including rips, tears, mold and mildew, etc. Food and drink for picnicking can also be brought along, and for campers, it isn't a bad idea to pack enough to sustain you through your stay.
Season-appropriate attire is highly recommended for all visitors, especially those visiting Judge C.R. Magney State Park in the winter. In addition to clothing that can withstand the elements and sturdy boots for hiking, in the wintertime, the park officials encourage hikers to apply traction devices to their boots.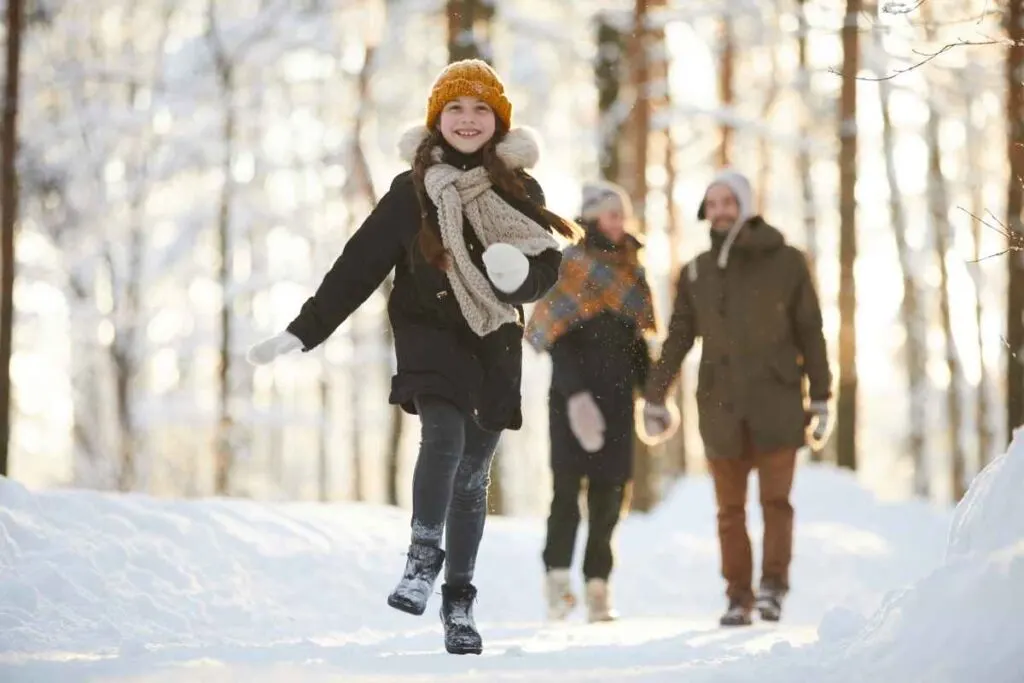 This allows for the greatest safety when navigating the ice and snowpack that often blankets the trails in the colder months.
For those visiting in the summertime, your sunblock and insect repellant of choice will be quite valuable as you navigate the dense forest within the park.
Wildlife observers may want to bring along a good pair of binoculars to catch a close-up look at the numerous but often elusive animals that call the park home, while anglers will want to ensure their tackle in good repair for fishing the in the river and creeks within the park.
The beauty of Judge C.R. Magney State Park can't be overstated, so you may also consider bringing along a camera—or ensuring you have plenty of space on your phone!—for capturing a lifetime's worth of memories of all the majesty this park has to offer.
---
Things to Do at the Park
Hiking
Hiking is one of the top recreations to enjoy at Judge C.R. Magney State Park, but it's certainly not for the faint of heart—or leg! 9 miles of total trail offer a couple of different experiences.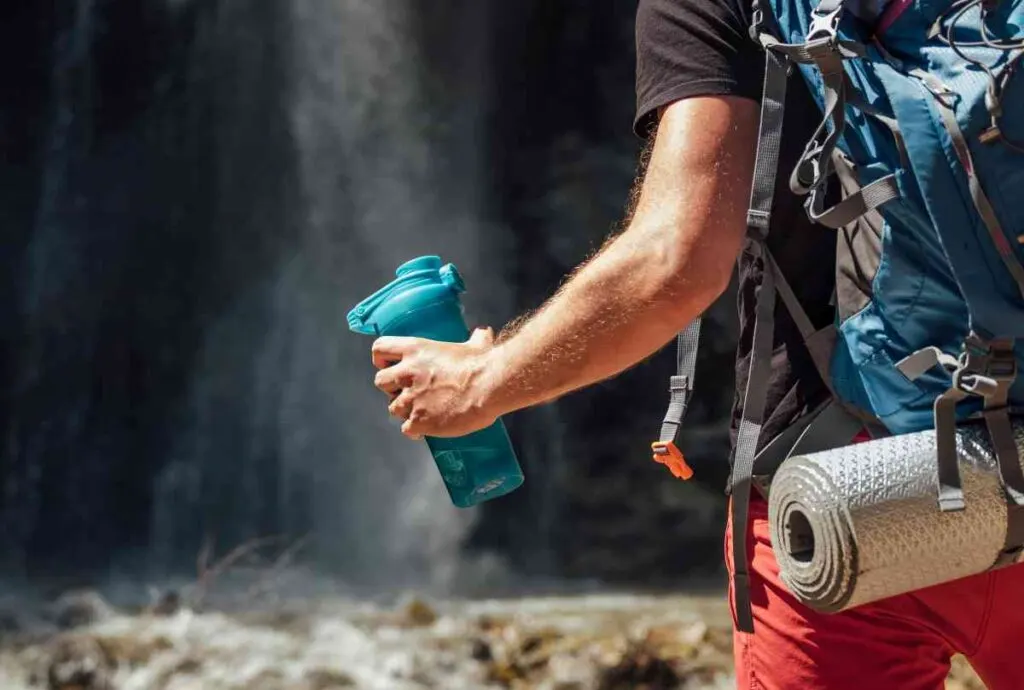 The most popular trail at the park ranges from moderate to challenging in its difficulty level as it winds adjacent to the Brule River and leads up to a mound of volcanic rock, which splits the river at Devil's Kettle into a 50-foot waterfall on one side and a plummet into a large pothole on the other.
This trail is open in the winter but traction gear is recommended when hiking it once the weather turns cold and icy, for safety's sake. Meanwhile, the Superior Hiking Trail, Timberdoodle, and Gauthier Creeks trails are much less taxing, winding through the park's day-use area and inviting hikers who are looking for a hiking experience that's far less rigorous.
Water Recreation
Anglers will find plenty of fun to be had at Judge C.R. Magney State Park! Rainbow trout and brook trout are abundant in both the Brule River and its tributary, the Gauthier Creek, making these ideal spots for fishing.
During the hot summer days, folks can also enjoy a bit of wading in the creek to cool off from the heat of the day.
Other Recreation
Wildlife enthusiasts over the years have found Judge C.R. Magney State Park to hold particular appeal for animal watching and birdwatching as well!
Native species who call this park home include moose, white-tailed deer, black bears, and even timber wolves. You may also catch a glimpse of elusive snowshoe hares, red squirrels, and other small mammals scattered throughout the park.
The bird population within Judge C.R. Magney State Park includes an abundance of warblers during the spring and summertime, as well as jays, woodpeckers, grouse, and more which are present throughout the year.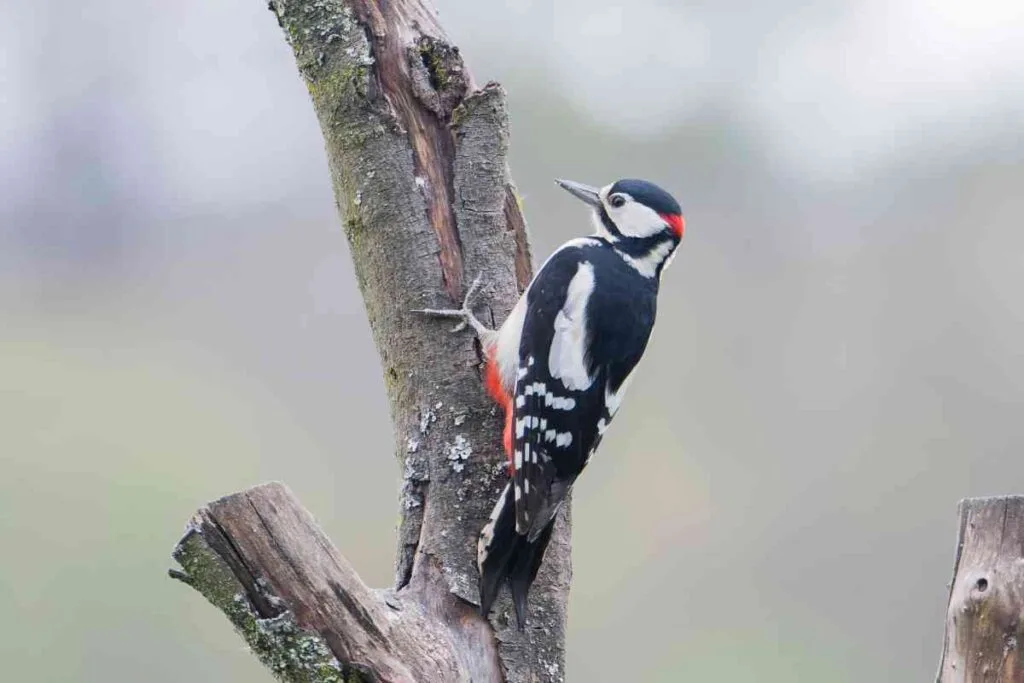 Picnicking is another favorite activity for day-use visitors in particular. Picnics can be enjoyed among some of the most scenic pockets of nature at designated picnicking areas along the Brule River, while the day-use parking lot provides easy access to picnic tables as well.
Visitors with a particular interest in wintertime recreation will love the sporting opportunities at the park! Once a snowpack is laid down in the cold months, backcountry skiing is allowed on the Timberdoodle and Gauthier Creek Trails, though skiers should be aware there are no groomed ski trails available in the park.
Snowshoeing is also allowed throughout the park in the wintertime.
---
Wrapping Up Judge C.R. Magney State Park
Before you kick off your adventure at Judge C.R. Magney State Park, be sure to check out our Best Products page! This is a fantastic resource to find lots of different gear for on the land, in the water, in the summertime, and in winter—all of which can help you make the most of your time camping or visiting the park for the day, no matter what the season is!
Love spending time outside? Then discover the Minnesota Outdoors to continue learning new ways to reconnect with nature!