Minnesota natives and visitors to the state alike are often on the hunt for a new and exciting recreational adventure. That's where La Salle Lake State Recreation Area is ready to shine! This new and pristine recreation spot beckons folks of all ages for some all-seasons fun.
Read on to learn about the newest Minnesota State Recreation Area and all it offers!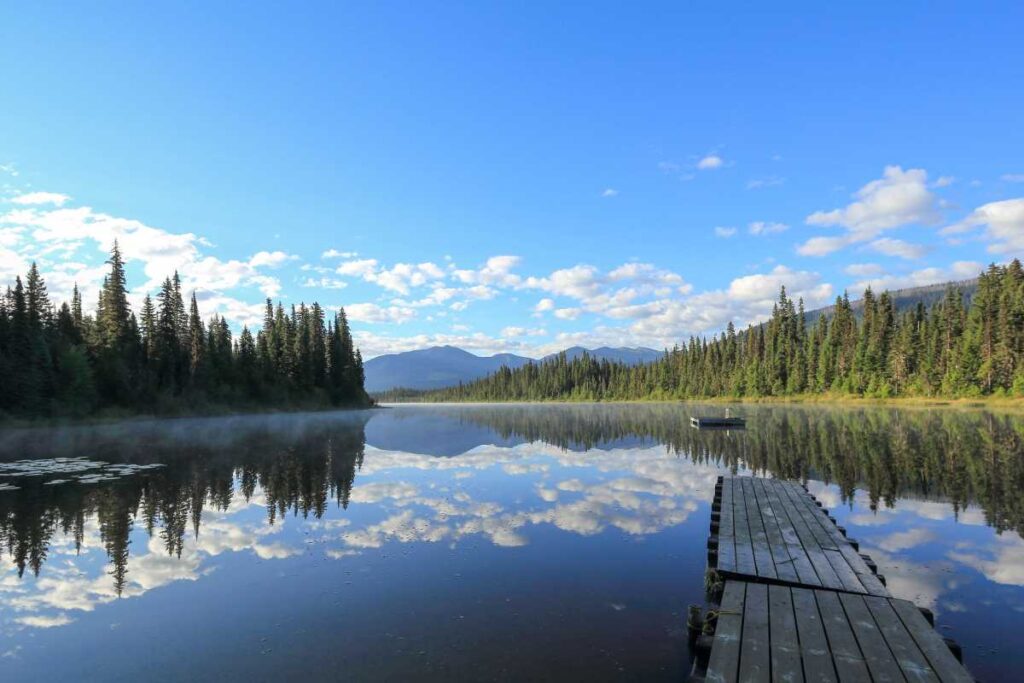 ---
Fun Facts About La Salle Lake State Recreation Area
Several fun and unique qualities have added to the intrigue and appeal of La Salle Lake State Recreation Area, making it one of the most popular outdoor recreation locations for visitors and Minnesota natives in recent years!
The Beginning
As of the early 2020s, La Salle Lake State Recreation Area was marked as the newest recreation area to be opened in the state. This alone makes it inviting even to those who are familiar with and have visited most of the recreational areas in Minnesota, as it has plenty of new acreage to explore and enjoy!
Another fun fact about La Salle Lake State Recreation Area is its unique ecosystem. Identified as an area of "High and Outstanding Biodiversity Significance," La Salle Lake State Recreation Area is home to many rare, special, and even endangered species of flora and fauna. It boasts both a scientific and natural area for visitors to enjoy.
Not only that but there is just so much to see at this state recreation area in terms of diverse nature, from the red and jack pine forests to the balsam fir and spruce, to the old-growth cedar forest and natural springs. All across the park, you will find pockets of variegated nature that will take your breath away.
Deepest Inland Minnesota Lake
La Salle Lake State Recreation Area also encompasses the deepest inland lake in Minnesota, La Salle Lake itself, which plunges to a remarkable depth of 213 feet. This pristine lake is home to various kinds of fish, making it a huge draw for anglers of all skill levels.
In addition to La Salle Lake, this state recreation area also sports a coldwater stream—which can be crossed over along some of the hiking trails—and even a stretch of the Mississippi River that is truly breathtaking to behold!
---
When Is the Best Time to Visit La Salle Lake State Recreation Area?
La Salle Lake State Recreation Area, like many of Minnesota's outdoor adventure spots, offers plenty to do, see, and enjoy in all different seasons.
Springtime and autumn offer breathtaking views of the blooming and fading seasons, with wildflower and foliage blooms and a riot of seasonal fall colors to behold.
In the wintertime, there are plenty of outdoor recreations to experience, such as snowshoeing, cross-country skiing, and snowmobiling. The park itself is also breathtaking under a whitecap of newly fallen snow!
However, it's in the early spring, throughout the summer, and into early autumn that most folks find they get the most out of a trip to La Salle Lake State Recreation Area. These are the seasons and transitional times when you can enjoy the greatest number of amenities and recreational activities at La Salle Lake State Recreation Area!
Camping, hiking, fishing, canoeing, kayaking, boating, swimming, picnicking, sightseeing, and more…these are all among the most appealing draws of this state recreation area, and they are best enjoyed in the warmer months.
---
Things to Bring to the Recreation Area
Due to the variations in its terrain, habitats, and recreation, it's best to come prepared for all kinds of adventures at La Salle Lake State Recreation Area!
Attire
Always be sure to wear season-appropriate attire for the time of your visit. This includes layers in the winter, breathable clothing in the warmer months, and sturdy footwear—waterproof as well, if possible!—all year round.
Always keep in mind the close proximity to La Salle Lake, as well as the coldwater stream and the branch of the Mississippi River running through this state recreation area, and the natural springs in various parts of the park.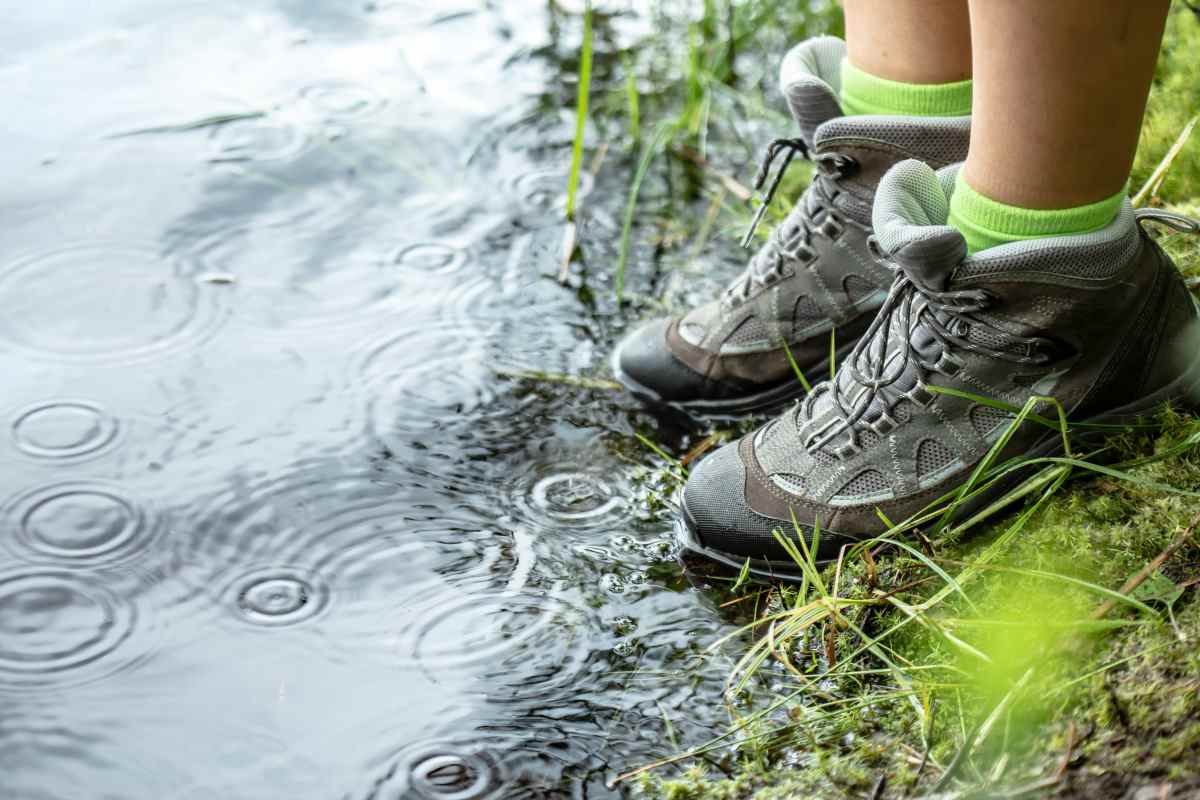 Because of this abundance of waterfront, visitors are advised to bring waterproof footwear if possible and to pack along their insect repellant of choice to deter mosquitoes and other bugs who frequently inhabit the waterfront.
Supplies
All visitors should bring food and water to sustain themselves for the duration of their visit and avoid dehydration or excessive hunger. Having a well-stocked first aid kit handy is also advised, as is a fully charged phone with GPS, or a map and compass as you traverse the park.
Folks looking to fish in beautiful La Salle Lake will want to ensure their tackle and gear are in good repair before arriving at this state recreation area. Make sure you bring lures appropriate for the various species of fish that inhabit the lake and keep that insect repellant and sunblock on hand!
Those who are going camping at La Salle Lake State Recreation Area should take time before arriving to ensure their gear is in good repair and free of any tears, holes, mildew, or other compromises. Bug netting should also be considered by campers in the hottest months.
Equipment
Canoes, kayaks, and boats are allowed on La Salle Lake, so those looking to indulge in maritime fun can bring their own vessels and should pack them and their amenities accordingly! Be sure to bring along appropriate swimwear, as well as safety gear such as flotation devices, sun protection, and the like.
Wildlife enthusiasts should bring binoculars to observe nature, whether up close or from a distance in the state recreation area. There's no telling what beautiful birds, mammals, amphibians, and more you might see in the variegated ecosystem!
---
Things to Do at the Recreation Area
Camping
La Salle Lake State Recreation Area stands apart from some of its fellow recreation areas in that it's more than just a day-use area…there are camping options here, too!
This state recreation area hosts a total of 39 drive-in campsites, all of which are electric with full sewer and water hookup. For those looking for a more glamourous camping experience, there is also lodging available to rent.
Lodges
The lodges are the Lone Wolf Cabin, which is available seasonally and sleeps up to 4, and the Black Bear Guesthouse, also open seasonally and sleeping up to 10.
The sanitation facilities at La Salle Lake State Recreation Area include campground access to wheelchair-accessible bathroom facilities. These come complete with private rooms featuring a sink, shower, and flush toilet each. These facilities are open annually from the fishing opener weekend in the spring—typically in early May, weather permitting—through the first Sunday of October.
The campground also hosts a coin-operated washer and dryer available for camper use. Primitive toilets are located in the picnic area and campground throughout the park's on and off seasons.
Reservations for the campsites, cabin, and guesthouse at La Salle Lake State Recreation Area can be made online through the Minnesota State Parks and Trails website.
Hiking
La Salle Lake State Recreation Area features 11 and a half miles of hiking trails, which wind throughout the various habitats and ecosystems present throughout the state recreation area.
Many of these trails allow views of this state recreation area's intersecting habitats, or dip down the shoreline here hikers can enjoy the breathtaking views of La Salle Lake.
Water Recreation
The broad span of La Salle lake is one of the greatest overall appeals to visitors at La Salle Lake State Recreation Area.
Although there is no designated swimming beach, swimming is allowed throughout the lake from the shoreline. Boating, canoeing, and kayaking are popular recreational activities, with small boat launches and limited parking available for those bringing in their crafts.
Fishing is perhaps the largest overall draw to recreation on La Salle Lake! This deep, gorgeous lake is home to many varieties of fish including largemouth bass, bluegill sunfish, walleye, northern pike, and black crappie. Anglers should take care to read the special fishing regulation highlights before casting out into the lake from the shoreline or the designated fishing pier!
Other Recreation
La Salle Lake State Recreation Area offers lots of other enjoyable recreations. There are picnic areas that are quite popular with day-use visitors and campers, and the playground in the day-use area—built in the shape of the state of Minnesota—has been tastefully curated for optimal fun for kiddos!
Wildlife enthusiasts and birdwatchers will find that, in addition to the various species of fish that can be found in La Salle lake itself, there are also various species of wildlife that inhabit the woodlands and habitats around the lake as well. Spotting them makes for much fun while hiking through this state recreation area!
In the wintertime, visitors can enjoy cross-country skiing in this state recreation area, though bear in mind there are no groomed ski trails. There are also stretches of the Itasca-Bemidji GIA snowmobile trail looping through portions of La Salle Lake State Recreation Area. Snowshoeing is permitted anywhere in the park during the winter months as well.
---
Wrapping Up La Salle Lake State Recreation Area
Before you start your adventure at La Salle Lake State Recreation Area, be sure to peruse our Best Products page! This is a fantastic resource to outfit yourself and your whole crew with all kinds of gear that will help you be prepared and make the most of your visit to the state recreation area!
Love spending time outside? Then discover the Minnesota Outdoors to continue learning new ways to reconnect with nature!