You don't need French lessons to appreciate Minnesota's Lac qui Parle State Park. But you might be interested to know its name is the French translation of the name given to the park's lake by the Native American Dakota people, meaning "the lake that speaks."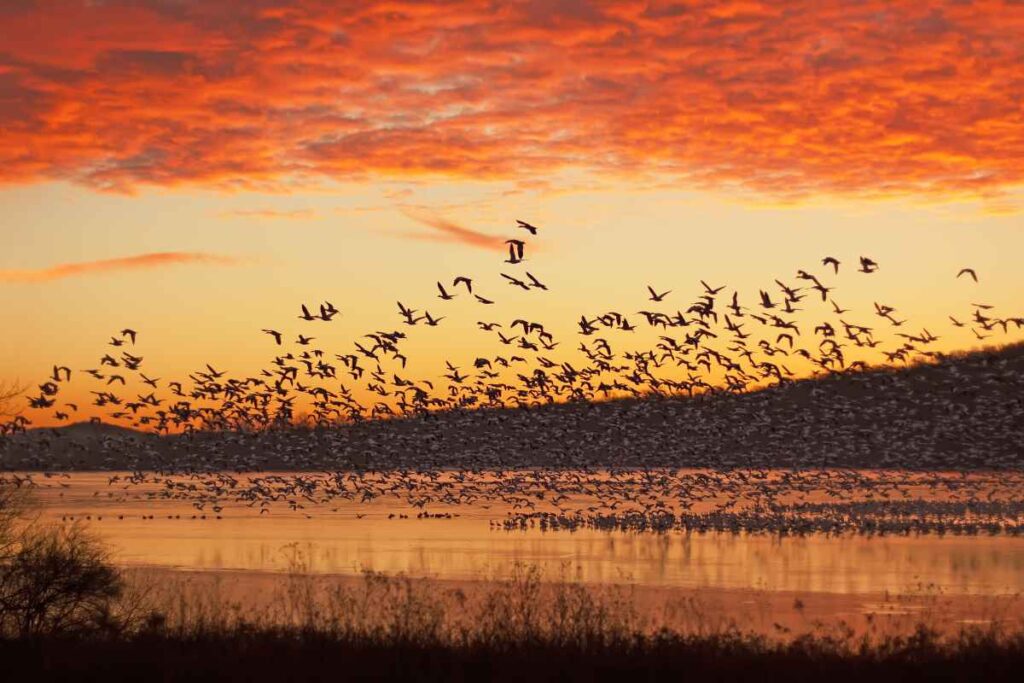 The name refers to spring and fall at the lake, when waterfowl use it as a stopover during migratory seasons. But observing waterfowl is far from all there is to do at Lac qui Parle State Park.
Read on to find out about fishing on Lac qui Parle, exploring the park's trails, visiting its historic sites and everything else that makes a visit to this state park a memorable experience you'll want to repeat.
How to Get to Lac qui Parle State Park
Located in southwest central Minnesota, just off 20th Street in the small town of Watson, Lac qui Parle State Park is less than a three-hour drive west of Minneapolis, with a choice of routes. You can take U.S. Highway 212, or Minnesota Highway 7, or take Interstate 94 to Minnesota Highway 23 to get to the park.
Lac qui Parle State Park is a similarly easy drive from St. Cloud, taking just a little more than two hours on your choice of Minnesota Highways 15 and 55, 23 and 40, or 28 and 29.
When Is the Best Time to Visit Lac qui Parle State Park?
There's not really a bad time to visit Lac qui Parle State Park, which is open from April to November. Aside from the up-close experience of the sounds of nature during the spring and fall waterfowl migration seasons, Lac qui Parle State Park is a popular spot at other times of the year for fishing, hiking and just being in the outdoors.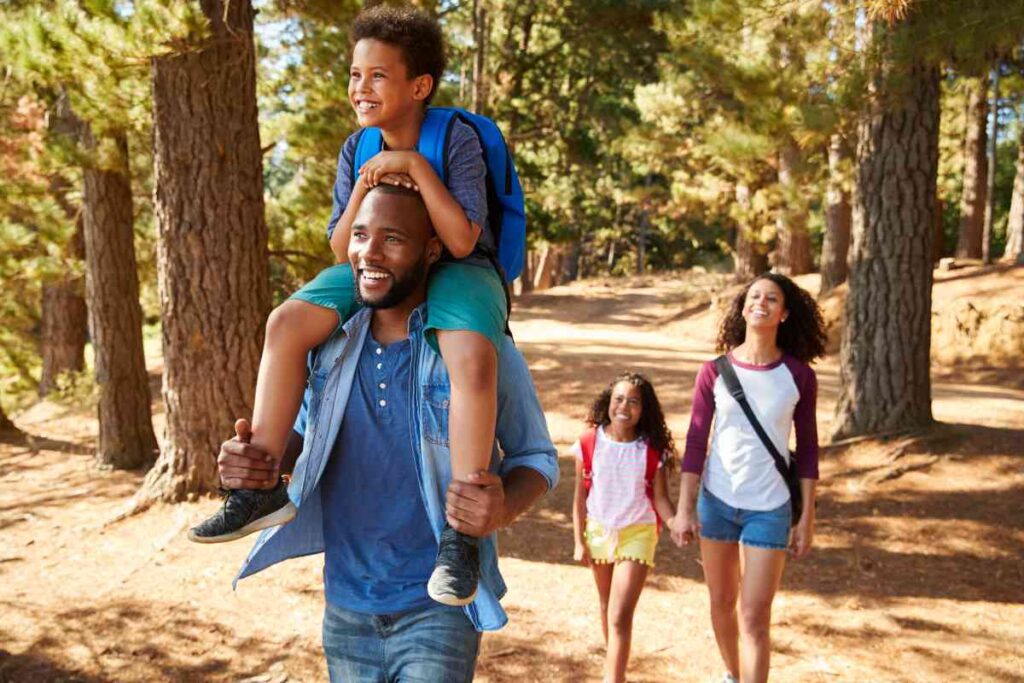 As a pro tip for planning your visit to Lac qui Parle State Park, the best time to call the park with questions is from 8 a.m. to 11 a.m. from Wednesdays through Fridays. To have your questions or concerns addressed, call (320) 734–4450, Extension 229.
Where to Stay at Lac qui Parle State Park
No matter what kind of camping you do, or even if you don't do camping at all, Lac qui Parle State Park has accommodations to meet your needs and desires.
The park has two campgrounds comprising 67 campsites. There are also two group camps, each of which can accommodate up to 50 visitors for tent camping.
And if you like the great outdoors, but don't necessarily want to be in it every minute, there are three heated seasonal cabins available from April through October. Two of the cabins sleep six people, while the third cabin sleeps five people and is wheelchair-accessible. Pets are not allowed in any of the cabins.
Upper Campground
The Upper Campground, the newest part of Lac qui Parle State Park, is open from mid-April through 22 through the Minnesota Educator Academy Weekend. The MEA Weekend, a unique Minnesota tradition, is a four-day break from classes that begins on the third Thursday of October for professional development of teachers.
Located on open prairie-style ground, the Upper Campground has 43 campsites, two of which are wheelchair-accessible. Thirty-seven Upper Campground sites have electrical service, and nine of those include full water and sewer hookups for recreational vehicles (RVs) and camping trailers.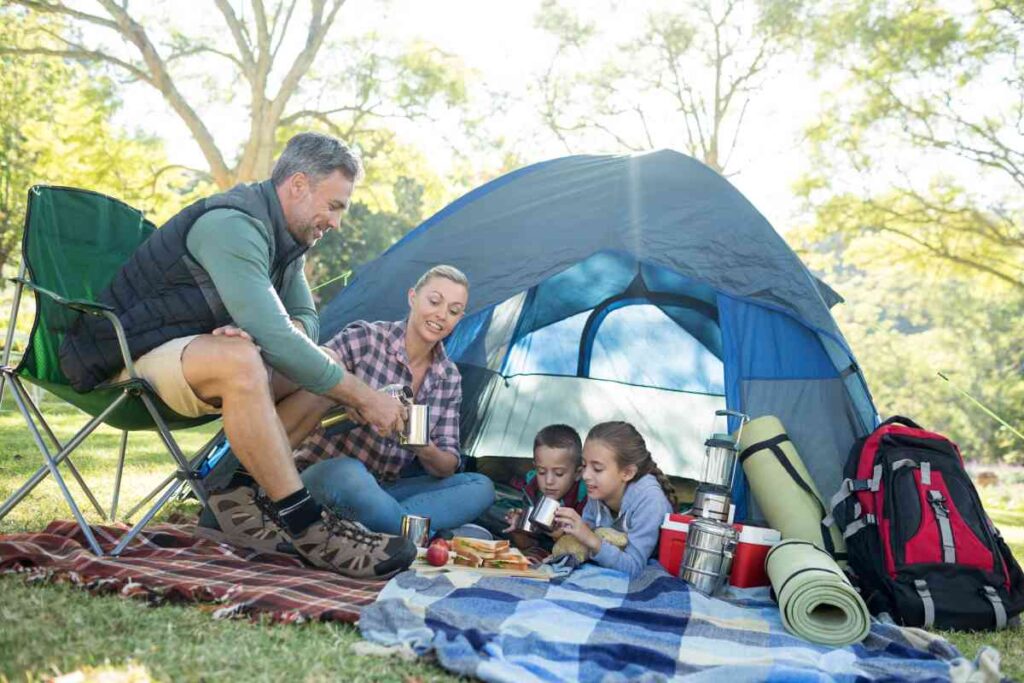 Eight sites in the Upper Campground are pull-through sites, easy for RVs and trailers to use, and three of those sites are among the nine sites with full water and sewer hookups. Recreational vehicles using the Upper Campground are limited to 60 feet in length.
The Upper Campground also has three "cart-in" campsites that aren't accessible by vehicle, meaning campers will have to cart their tent and supplies to their spot.
Lower Campground
The state park's Lower Campground is described by some visitors as a more traditional campground than the open terrain of the Upper Campground, with more natural features separating campsites.
The Lower Campground has eight pull-through campsites, three of which have sewer, water and electrical hookups. Overall, the Lower Campground has 21 campsites with electrical hookups. Recreational vehicles using the Lower Campground are limited to 50 feet in length.
Other Details (Timing, Vehicle Permit, Year Pass, Etc.)
Reservations are required for campsites in Minnesota state parks and recreation areas via this reservation website. The Minnesota Department of Natural Resources recommends that online reservations be made before you leave home, to avoid any potential problems with spotty cell-phone service or unpredictable wi-fi availability.
For day visits to Lac qui Parle State Park and other Minnesota state parks, vehicle passes are available online through the Minnesota Department of Natural Resources.
And, if you think you might be a frequent visitor to Lac qui Parle State Park or any of the 74 other Minnesota state parks and recreation areas, you might want to consider purchasing a $35 year-round vehicle permit as an alternative to the $5 daily vehicle permit.
Things to Do at Lac qui Parle State Park
1. Watching Birds
As a migratory stopover, Lac qui Parle State Park is a haven for birdwatchers. But migrating waterfowl aren't the only birds that can be spotted, as bald eagles, pheasants, and other species often can be viewed by visitors.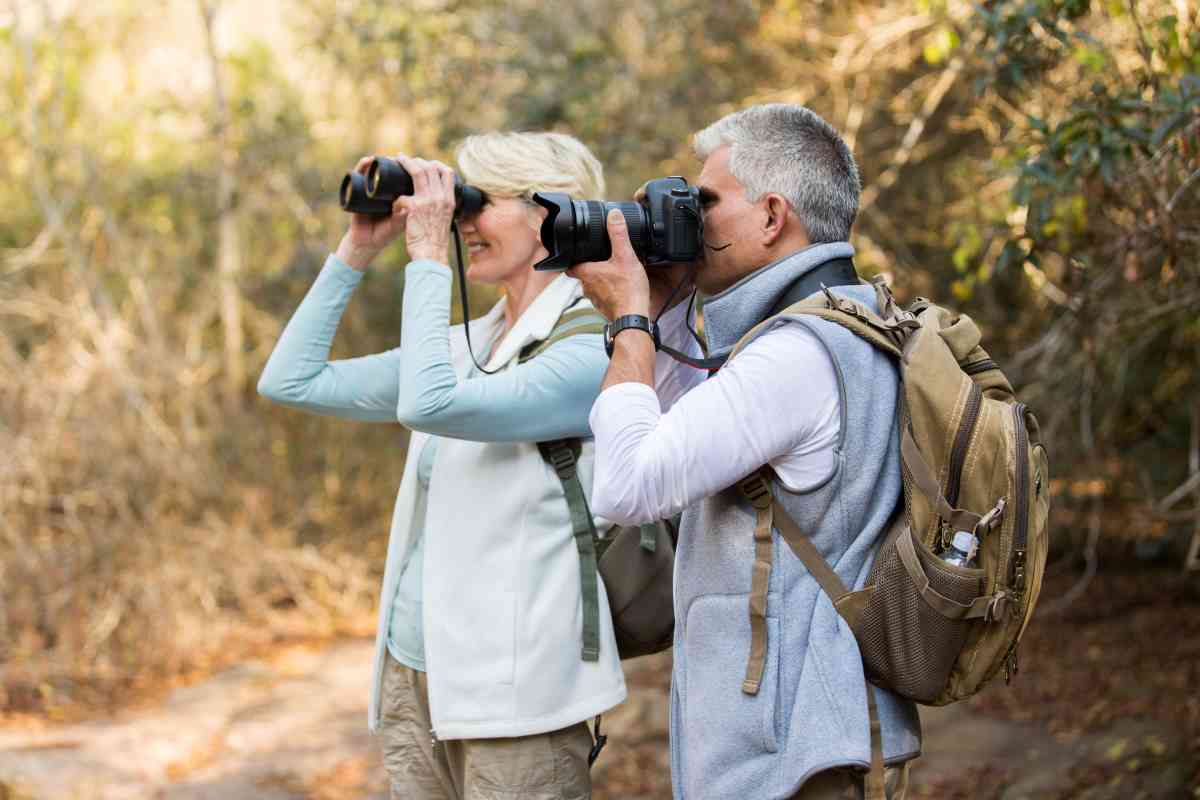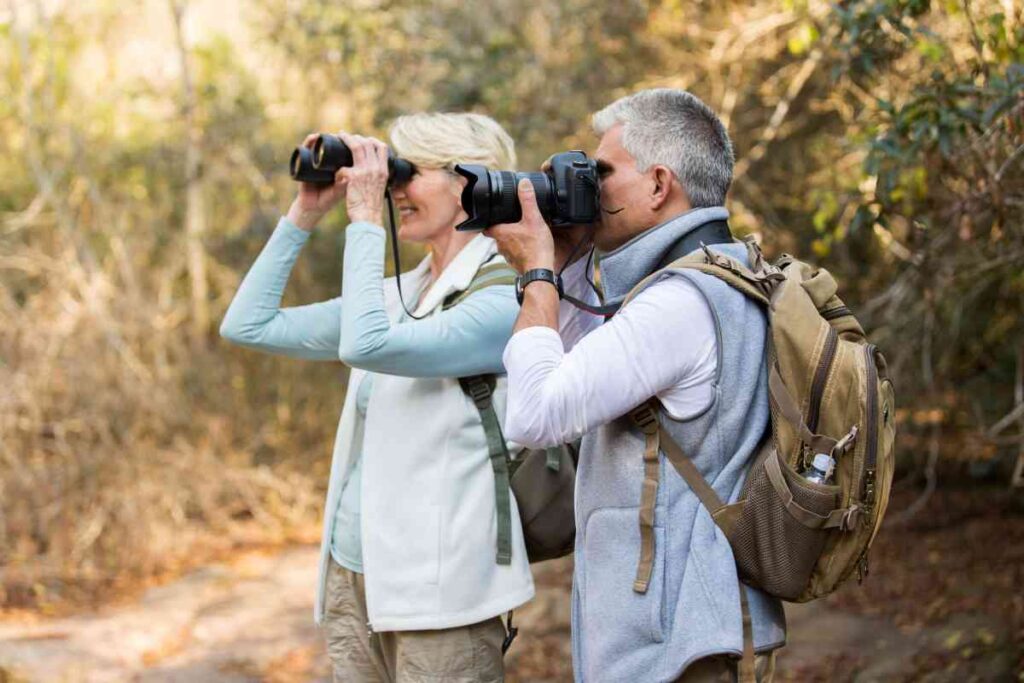 2. Catching Fish
The most popular species caught on the 5,000-acre Lac qui Parle are black crappie, walleye, perch and channel catfish. Access to the lake is made easy at the park with a boat ramp and dock located on its western end.
3. Water Recreation
The boat ramp at Lac qui Parle State Park isn't just for fishing boats. Recreational boaters eager to spend a day on the water can also cruise the lake from the boat ramp and dock.
And even if you don't want to get out on the water, you can certainly get into the water from the nearby swimming beach that is also among the park's amenities.
4. Winter Recreation
For those people whose need to get out into nature doesn't stop when the weather turns cold, Lac qui Parle State Park offers ski trails for wintertime fun.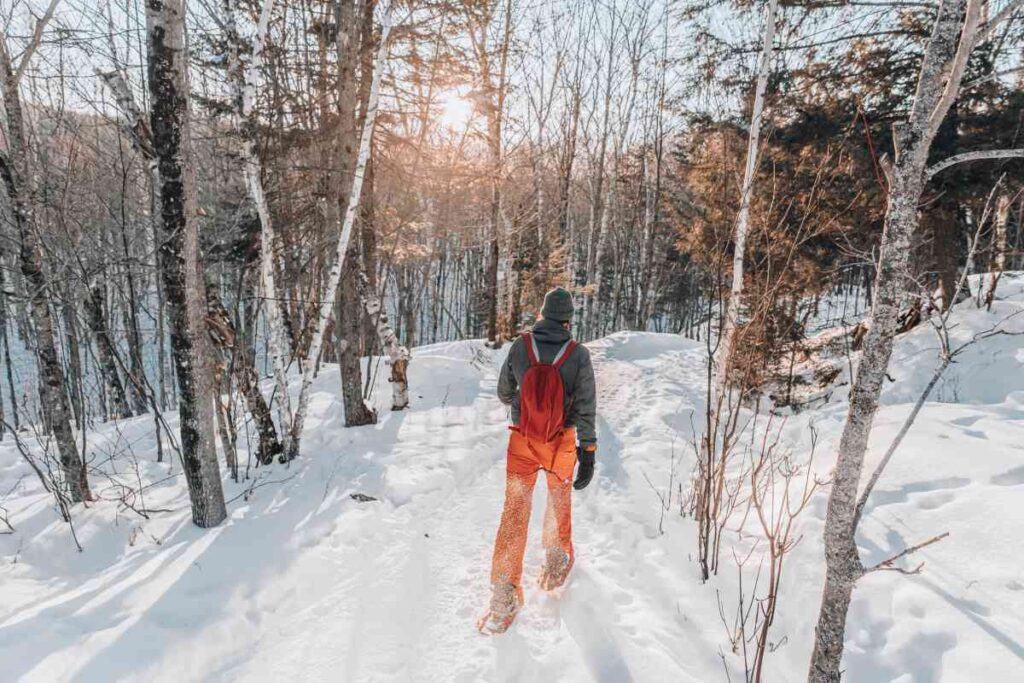 The park's ski trail isn't groomed along its course through the lake's flood plain, but skiing on the trail offers plenty of chances to see winter wildlife including deer, pheasants, and geese. In addition to skiing, the trail can be used for snowshoeing.
And after your time on the trail, you can take advantage of the warming house available in the campground.
5. Getting Some History Lessons
During your visit to Lac qui Parle State Park, you can see a reconstructed version of the Lac qui Parle Mission, a Christian mission that operated near what is now the state park in the mid-1800s.
The recreated mission chapel houses artifacts and exhibits telling the story of the Dakota people, the role of Christian missionaries, and the development of the Dakota alphabet and the subsequent translation of the Bible into that language.
Also at the park, you can see three buildings constructed by the Works Project Administration in 1941. The WPA was a federal program designed to put unemployed Americans to work in the years after the Great Depression.
Wrapping Up the Lac qui Parle State Park Visitor's Guide
We hope that this visitor's guide to Lac qui Parle State Park has inspired you to visit, and that you'll take time to enjoy all that this marvelous Minnesota state park has to offer. If you're looking for more Minnesota state park adventures, check out Minneopa State Park – it's only 2.5 hours away from Lac qui Parle State Park and has lots to offer!
Love spending time outside? Then discover the Minnesota Outdoors to continue learning new ways to reconnect with nature!
About the Author
Latest Posts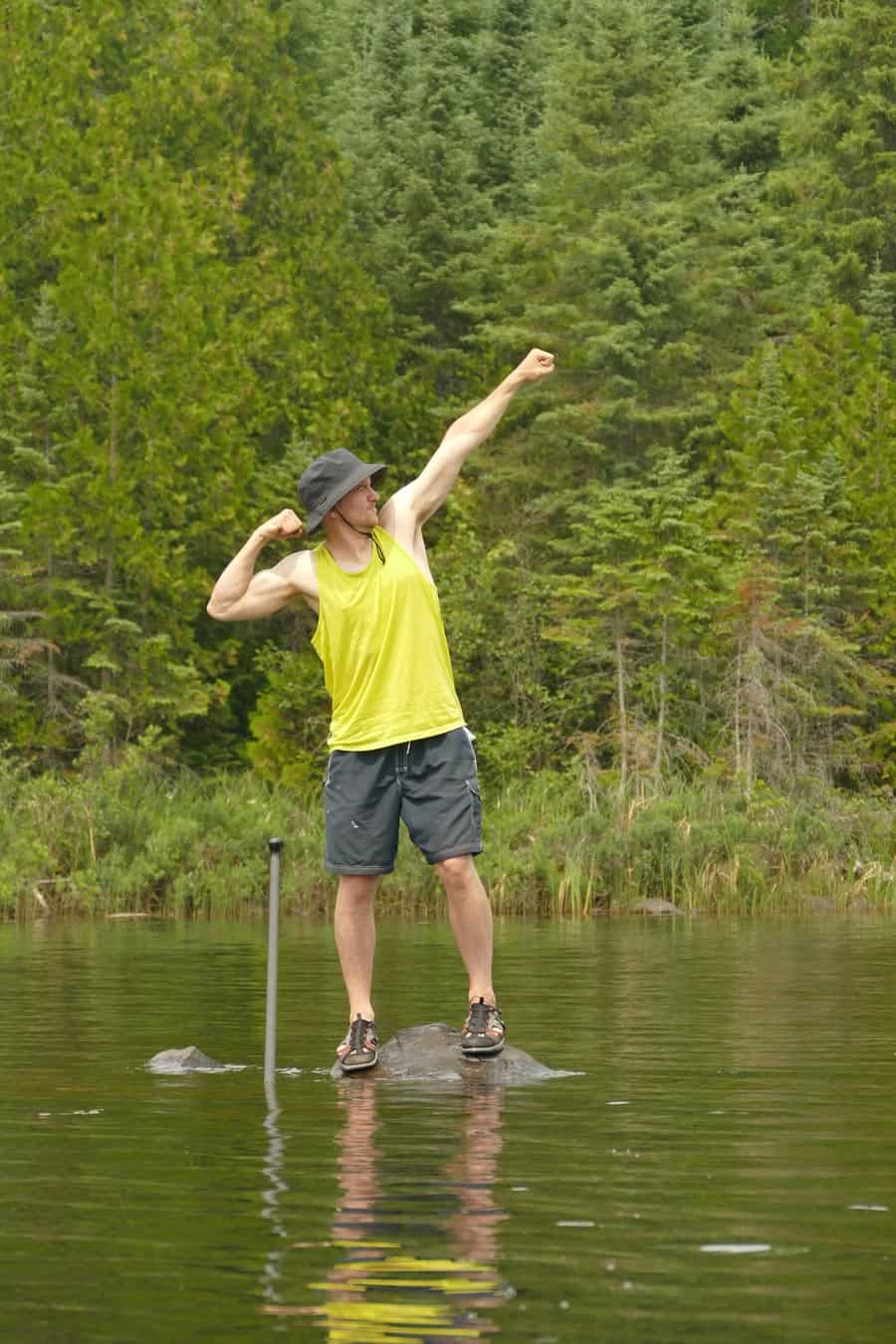 Born in Madelia, MN, to a now 5-generation Minnesota family, Ryan's MN roots go deep.
A painter by day, Ryan founded Life in Minnesota in 2013 with his wife Kelly to chronicle their musings on everything Minnesota. Ryan and Kelly are raising their 7 kiddos in Maple Grove, MN.
When he's not shuttling his kids around to hockey practice, you might find him in the shop working on his leatherwork. Undoubtedly, there will be a family trip to the Boundary Waters Canoe Area every summer, and of course weekends at Grandpa's cabin up north in the summer.