A classic display of northern Minnesota beauty awaits at Lake Bronson State Park! For campers and day trip visitors alike, this park offers some gorgeous scenery, fun outdoor recreational opportunities, and so much more. Read on to learn all you need to know before you visit.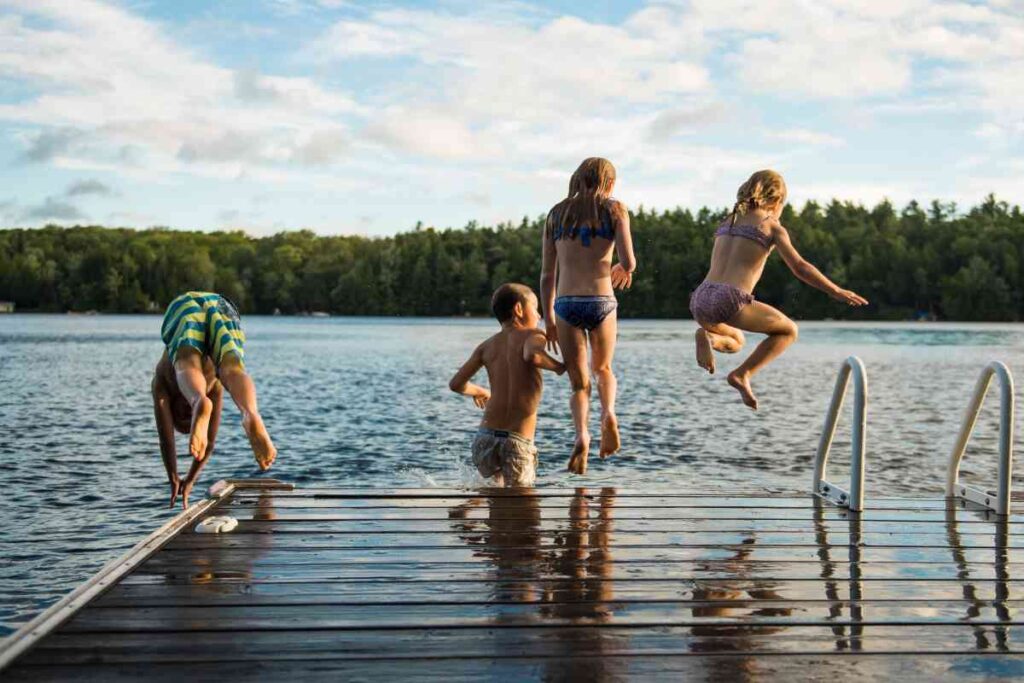 How to Get to Lake Bronson State Park
Located in the northwestern corner of Minnesota not too far from the Canadian border, it can be quite a hike from larger Minnesota cities such as Minneapolis/St. Paul or Grand Rapids to reach Lake Bronson State Park—but it is certainly a worthwhile trip!
If you are a fan of driving more of an interstate route and don't mind doing a bit of backtracking, one of the simplest routes from the Minneapolis/St. Paul area up to Lake Bronson State Park is to take I-94 to I-29 just outside Fargo, South Dakota.
Then follow I-29 north until it intersects with State Highway 5/175, which will take you back east a short distance to arrive in the Lake Bronson area, where the state park is located!
If you prefer shorter distances and don't mind more indirect routes, it is recommended to consult an up-to-date map or GPS when traveling to Lake Bronson State Park, in order to avoid any road troubles or closures due to inclement weather elements.
When Is the Best Time to Visit Lake Bronson State Park?
There is plenty to do and see at Lake Bronson State Park in all seasons, from beautiful springtime prairie blooms to fiery autumn colors, and from fun summertime recreations to outdoor winter sporting. But the best time to visit Lake Bronson State Park is, arguably, the summer!
Located around a reservoir where the South Fork of the Two Rivers filters into Lake Bronson, this state park is an absolutely ideal location for all sorts of summertime activities.
From boating, fishing, and swimming in Lake Bronson to hiking, biking, and horseback riding on the park's many miles of trails, as well as plenty of fun camping options, wildlife, and natural viewing opportunities, and more, you are sure to have a truly fabulous time vising in the summer.
Particularly if camping is your thing and you intend to explore all the fun that the park has to offer over the course of several days.
Where to Stay at Lake Bronson State Park
Best Camping Spots
With three separate campgrounds located in the woodland, on the prairie, and even on the lakeshore, Lake Bronson State Park offers plenty of camping options for folks who enjoy all different styles in a variety of locations!
Amenities at the campgrounds include showers, a dump station, and flush toilets all available from the middle of May through the middle of October, with vault toilets available all year round.
Scattered across Lake Bronson State Park's three distinct campgrounds are a total of 152 drive-in sites, six of which—located in the Lakeside Extension Campground—are pull-through sites with a 90-foot minimum length. In addition, there are 67 electric sites spread across the campgrounds, with the sites in Lakeside Campground and the Lakeside Extension Campground offering amp service at 20, 30, and 50 amp.
The sites located at Two Rivers Campground have 30-amp service available. Each of these sites and the campgrounds at large have an RV length limit of 50 feet (measured from the front of towing vehicle to the rear of the vehicle being towed; however, this limit does not apply to the pull-through sites).
For folks who are interested in backpacking into a campsite, there are three secluded woodland backpack sites that can be found about half to one and a half miles from the designated parking area, alongside the river running through the middle of Lake Bronson State Park.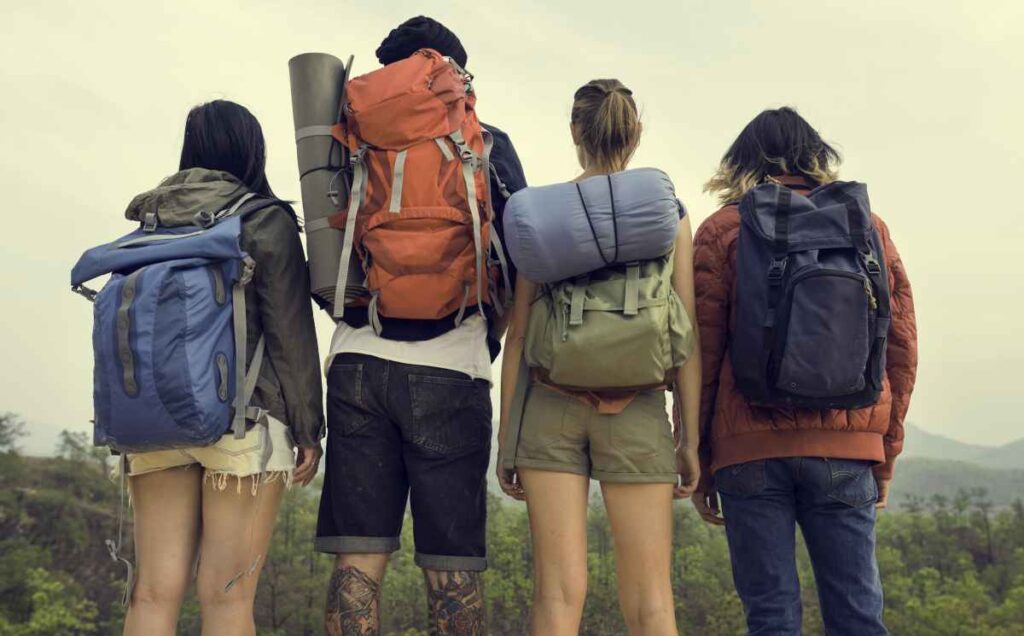 For those who would like a truly wilderness experience, there is a canoe camping site available on Moose Island within Lake Bronson, which you can reach by bringing your own canoe or calling ahead to rent one from the park.
Lastly, there is a group camp available for parties up to 100, with amenities including an enclosed shelter for dining, a hand pump for water, and vault toilets; the group camp allows for pop-up campers and tents only.
Booking, Fees, and What to Bring
Camping reservations at Lake Bronson State Park can be made up to 120 days in advance of the first intended day of your stay. Reservations are accessed through the Minnesota State Parks and Trails website. Additional camping fees apply separate from the Lake Bronson State Park entrance fee.
Park fees are $7 for a daily pass or $35 for an annual pass, with $26 for a second vehicle and $12 for a handicap pass.
Campers visiting Lake Bronson State Park should be mindful of where their particular campsite is located, and plan accordingly. Those near the lake may want to bring additional insect repellant, waterproof storage items, and camping gear that can withstand damper elements.
For campers in the woodland area where bears are more frequent, careful storage of all scented items is a must, while those staying on the prairie may prefer to think of gear and equipment that will not be easily blown away by the winds or be susceptible to ants and other ground insects.
Things to Do at the Park
Hiking
Lake Bronson State Park boasts many miles of trails; two miles of the wheelchair-accessible trail begins at the Lakeside Campground and winds around near the beach, picnic spot, and the visitor center, while one and a half miles of the self-guided interpretive trail meanders from the east boat launch parking lot along the lake, through the aspen parkland and prairie areas within the park.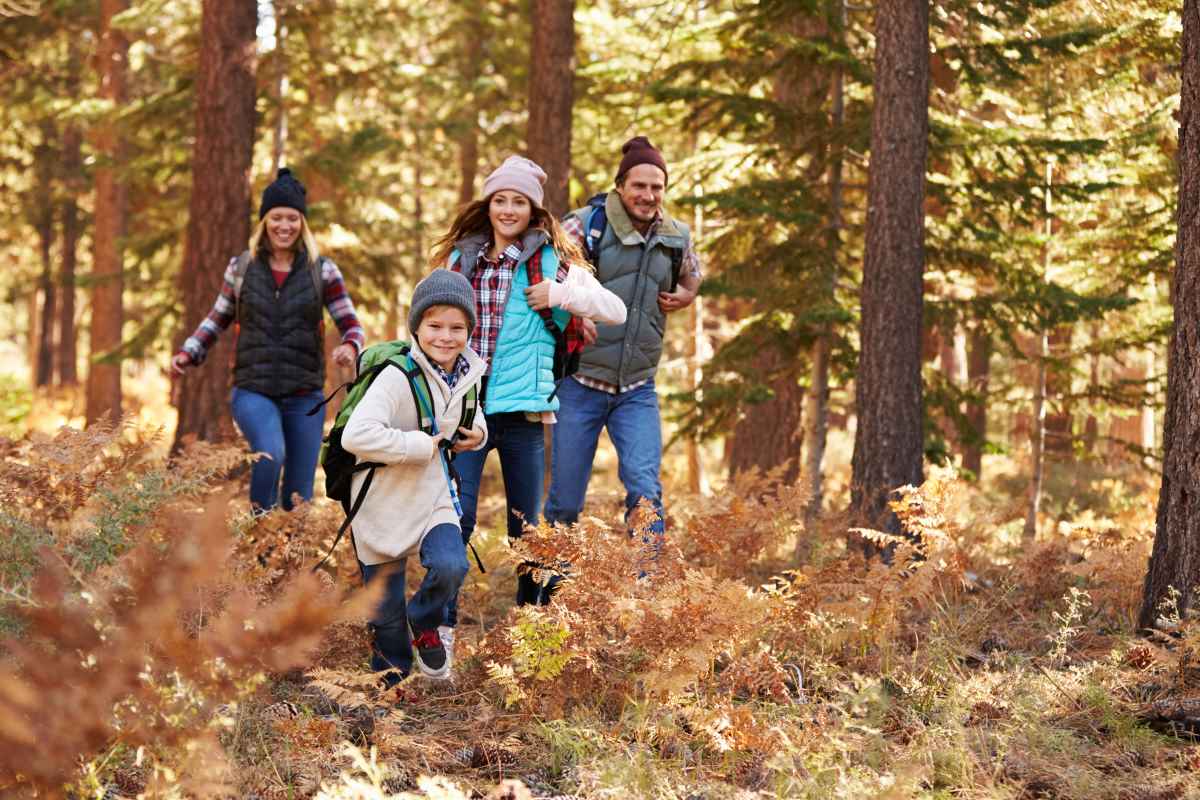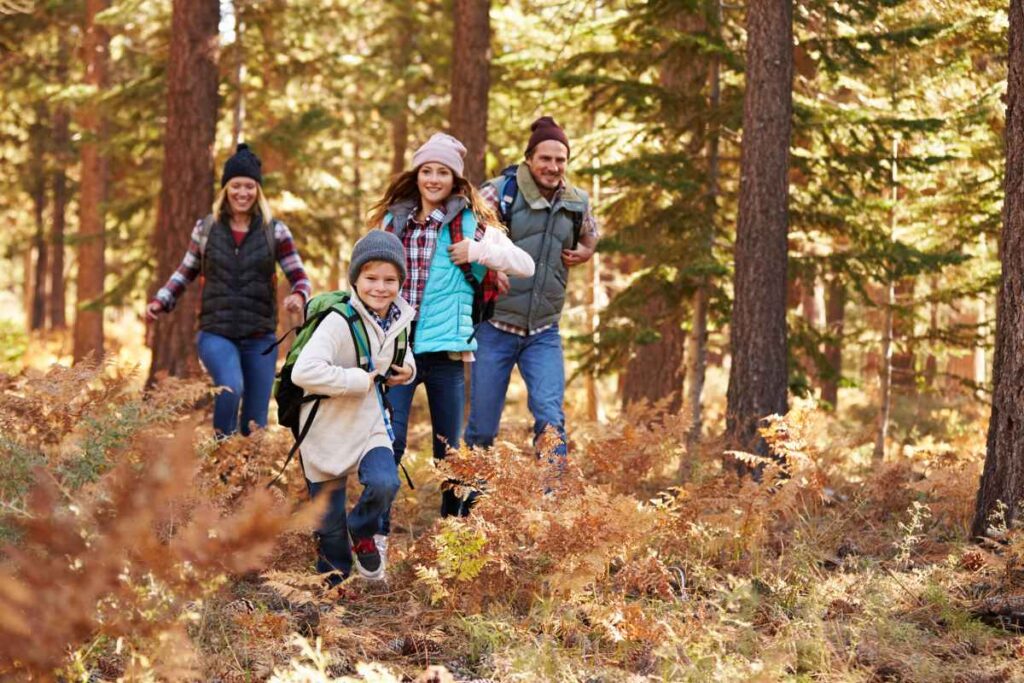 In addition to these, there are 14 miles of trails scattered throughout the prairie, lakeshore, and aspen parklands within Lake Bronson State Park; the trails at the lakeside in particular are a favorite for families with young children, as they are very friendly for strollers and striders.
There are also two miles of paved bike trails, five miles of mountain biking trails, and 8 miles of horse trails for equestrians who bring their own mounts along.
Fishing
Resplendent with northern pike, black crappie, and walleye, Lake Bronson State Park attracts a great number of anglers who love to fish while enjoying the reservoir's scenic views. Anglers should be sure to bring tackle that is in good repair and be prepared to spend a long day in the sun, enjoying peaceful lakeshore or boat fishing.
Swimming
Lake Bronson itself is a beautiful and clean body of water that is just begging for folks to wade out into! Swimming is permitted at Lake Bronson State Park for campers and day visitors alike. Be sure to pack along your best swimsuit and any necessary flotation devices so your whole family can have a fun and safe time swimming in Lake Bronson!
Other Recreation
For folks who are a fan of water, boating opportunities abound at Lake Bronson State Park, including canoes and kayaks that can be rented from the park office.
Winter sports at the park include groomed trails for snowmobiling, and snowshoeing.
For wildlife enthusiasts, this is a fantastic place to spot some incredible animals! Black bears—both mature adults and cubs—can be spotted throughout the park at various times all year round, and occasionally you may even see some of the elusive deer or elk from the local herds.
Bird lovers will enjoy catching a glimpse of the park's sharp-tailed grouse and sand cranes, while lovers of snakes, lizards, and all reptiles and amphibians are likely to spot some of these while hiking the many trails.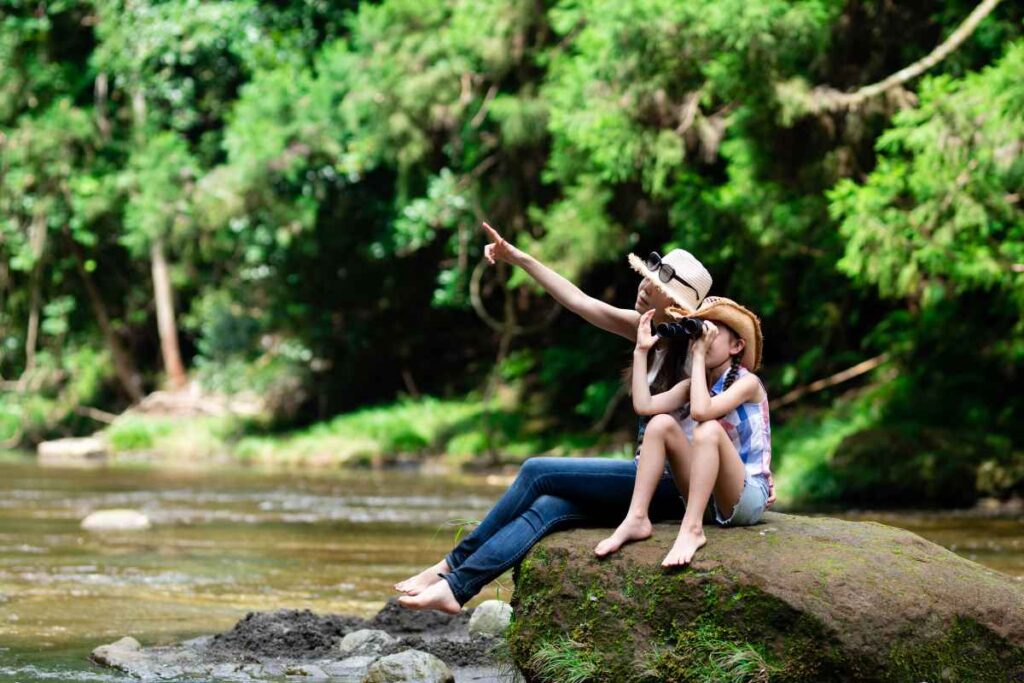 And if you are simply a fan of sightseeing, taking in all the beauty that nature has to offer, you will not want to miss the chance to visit Lake Bronson State Park's observation tower! Perfect for spotting wildlife or simply taking in the majestic park views, this observation tower is somewhere you absolutely must visit when you come to Lake Bronson State Park.
Wrapping Up Lake Bronson State Park Visitor's Guide
Before you visit Lake Bronson State Park, take time to learn about this area of Minnesota!
Love spending time outside? Then discover the Minnesota Outdoors to continue learning new ways to reconnect with nature!
About the Author
Latest Posts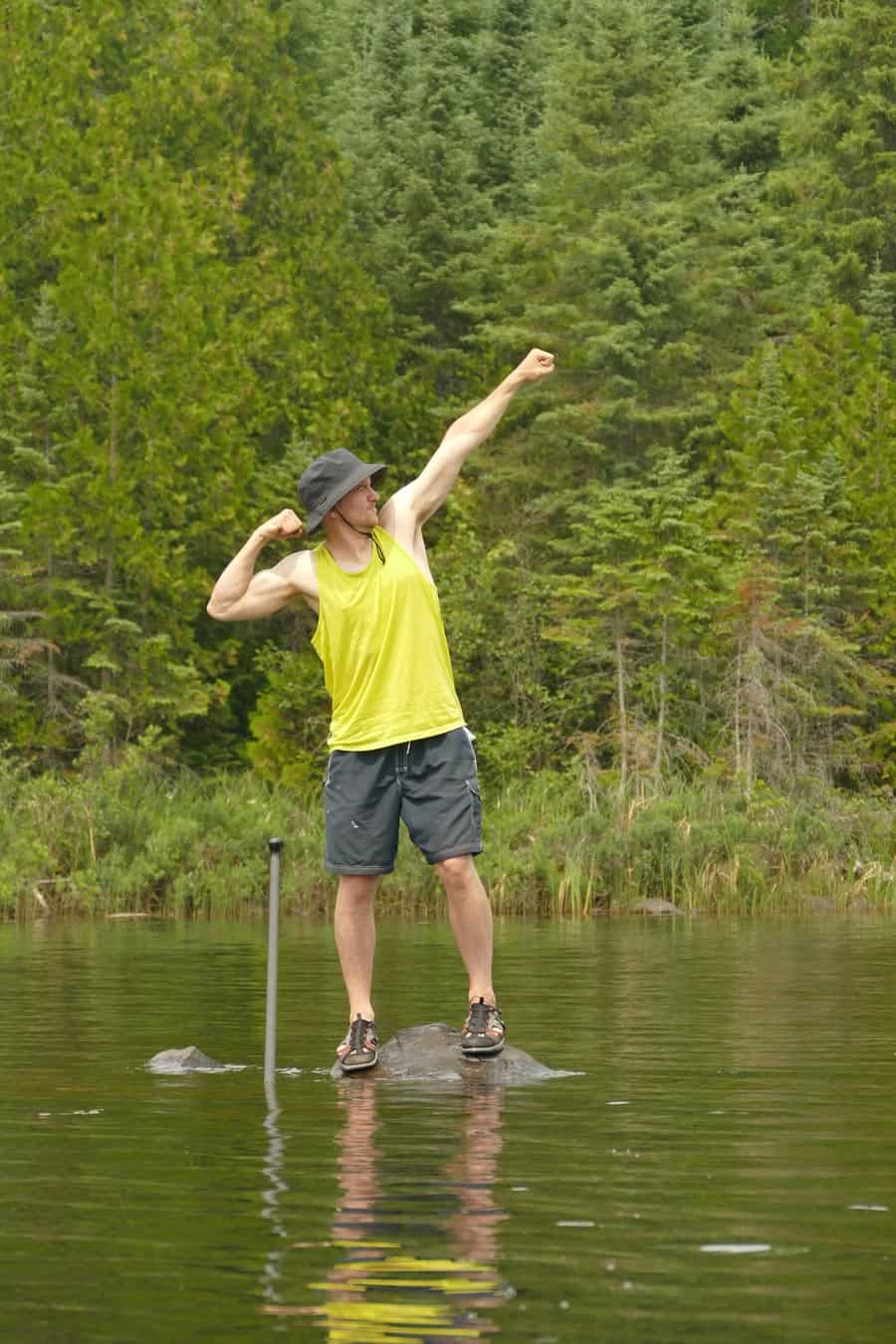 Born in Madelia, MN, to a now 5-generation Minnesota family, Ryan's MN roots go deep.
A painter by day, Ryan founded Life in Minnesota in 2013 with his wife Kelly to chronicle their musings on everything Minnesota. Ryan and Kelly are raising their 7 kiddos in Maple Grove, MN.
When he's not shuttling his kids around to hockey practice, you might find him in the shop working on his leatherwork. Undoubtedly, there will be a family trip to the Boundary Waters Canoe Area every summer, and of course weekends at Grandpa's cabin up north in the summer.