Located in central Minnesota just outside the city of Carlos, Lake Carlos State Park is a haven for outdoor recreation. The park's geology and geography make it a truly different place, with its deep lake accented by forest in a landscape sculpted long ago by glaciers.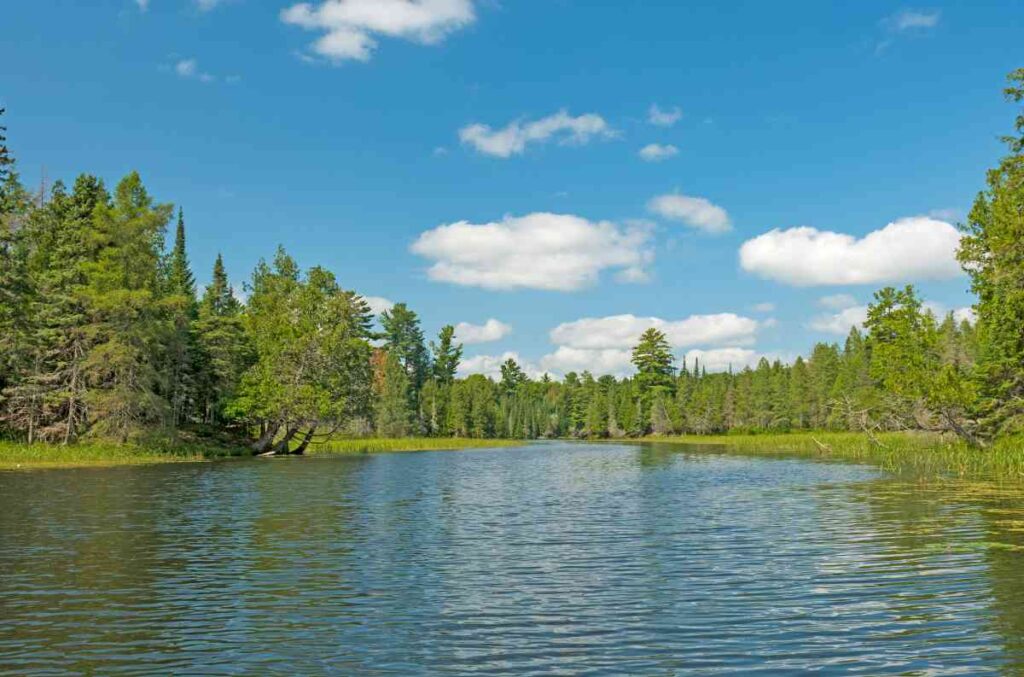 Read on to learn about Lake Carlos State Park and how to enjoy its natural wonders.
---
How to Get to Lake Carlos State Park
Lake Carlos State Park is within easy reach of most of the state's population. From Minneapolis, for instance, it's just a little more than a two-hour drive, most of it along Interstate 94.
Even International Falls, in far northern Minnesota, is less than 250 miles from the park, mostly along US Highway 71. US 71 is part of the state-designated Voyageur Highway, which recognizes the fur traders and other early explorers who traveled the state by canoe.
---
What's the Best Time to Visit the Park?
Lake Carlos State Park is open year-round, with a peak season from May to October. During the off-peak winter and early spring months, some amenities may be available only on a limited basis, and some facilities are closed.
Up-to-date information on the park is available on its website. It's a good idea to check for visitor alerts prior to your trip, so you'll know what to expect when you arrive.
All that said, recreational life at the park centers around 2,605-acre Lake Carlos. Descending to a depth of 163 feet, the lake is an amazing setting for swimming, boating, camping, and hiking, activities most people enjoy in warmer months.
---
Where to Stay at Lake Carlos State Park
Lake Carlos State Park offers a number of accommodations, including campsites, a group center, cabins, and a horse camp. Campsites in Minnesota state parks run from $20 to $25 nightly, with additional charges for electricity, water and sewer hookups.
Read on for details on where you can stay at Lake Carlos State Park.
Campgrounds
Lake Carlos State Park includes two campgrounds with a total of 121 campsites. One of the campgrounds is near the lake, and the other is in a wooded area affording more privacy. The campground near the lake allows just one tent, trailer or other accommodation per site.
Two-thirds of the park's campsites — 59 sites in the lake campground and 22 sites in the upper campground — have electrical service for visitors' convenience.
All sites in both campgrounds are drive-ups, meaning there are no pull-through sites for easier access by towed trailers or recreational vehicles. There is a 50-foot length limit on recreational vehicles — measured from the front of the tow vehicle for trailers — using the park.
Horse Camp
Lake Carlos State Park also can accommodate visitors who want to explore the park by horseback. The horse camp can serve 30 visitors, with showers and flush toilets available in the park's upper campground.
Group Camps
There are two group camps at Lake Carlos State Park, each a short walk from parking. The Pioneer camp is big enough for 35 people and features one electrical hookup.
The Lakeview camp can accommodate 50 people and includes flush toilets when the water is on during the prime camping season. Both camps have vault toilets and include an open-sided picnic shelter with electricity and water.
Hidden Lake Group Center
If you have a group with whom you'd like to visit Lake Carlos State Park, the park's Hidden Lake Group Center can meet that desire.
The group center can accommodate up to 60 people in its two bunkhouses. In addition, the center includes a dining hall, showers, toilets and a building for crafts, and a staff building. All of the buildings are accessible to people with handicaps.
To reserve the Hidden Lake Group Center, call the park at (320) 852-7200 from 8 a.m. until 4 p.m., Mondays through Fridays.
Camper Cabins
Yet another option for staying at Lake Carlos State Park is the four camper cabins. One of the cabins is wheelchair-accessible and can sleep up to five people, while the other three cabins can sleep six people.
The cabins are available daily from April through October and from Thursdays through Sundays for the winter season. Cabins can be reserved up to 120 days in advance by calling (866) 857-2757.
The cabin is a rustic 12-by-16-foot structure, including wooden bunk beds with mattresses. Most cabins have heat and electricity, but no indoor cooking is allowed other than slow cookers and coffeepots.
Cabins do have outside grills for cooking, but they do not have indoor plumbing. They are, however, located near campground restrooms and showers.
---
Other Details: Vehicle Permit and Year Pass
As at all other Minnesota state parks, you'll need a vehicle permit to access Lake Carlos State Park. A daily permit costs $7, with a daily group permit priced at $5.
You may want to consider purchasing a year-round vehicle permit at $35, which provides access to all 75 Minnesota state parks. Additional vehicle permits are available for $26 yearly. An annual motorcycle permit is available for $30, and people with disabilities can get a year-round permit for $12.
Discount permits are also available for disabled veterans and active-duty military personnel. For more information, check online with the Minnesota Department of Natural Resources.
---
Things to Do at Lake Carlos State Park
It's no surprise that Lake Carlos State Park's location on a large lake would provide ample opportunities for swimming, fishing, and boating. But there are plenty of other things to do.
Swimming
Lake Carlos State Park includes a sandy swimming beach that allows easy access to a shallow section of the lake, making it a perfect spot for a family day. The beach is easily accessible with on-site parking, and there are picnic tables.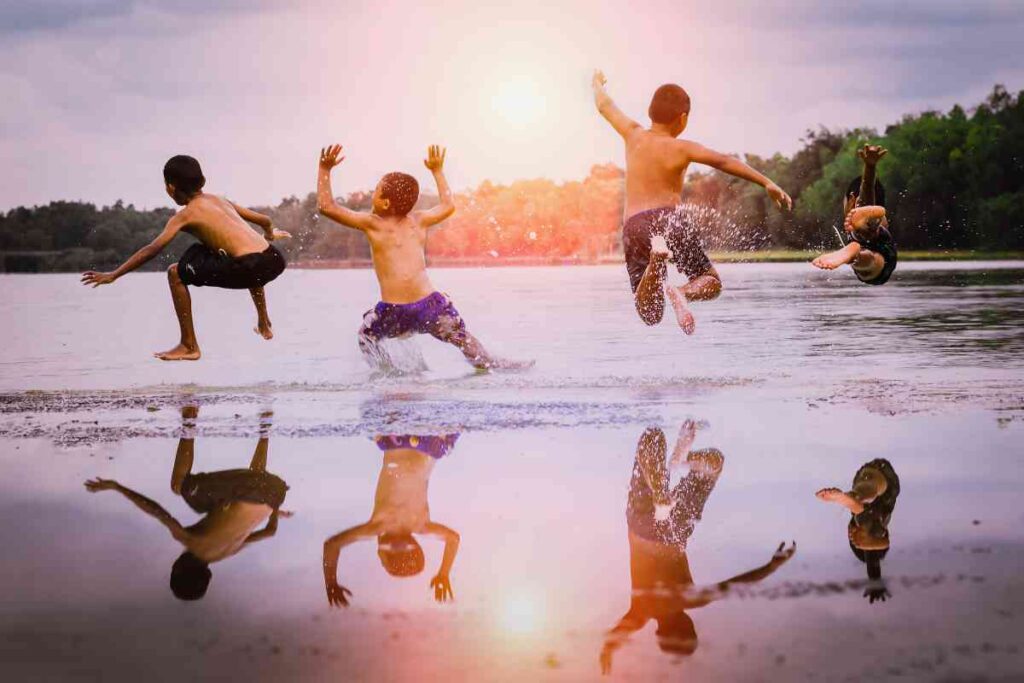 When you get tired of relaxing in the water or sunning on the beach, there's a beach volleyball court available for extra fun.
Fishing
Ecological conditions at Lake Carlos mean you won't likely be hauling in any champion-size game fish, but what the lake may lack in large fish, it makes up for in variety.
The lake's depth means anglers can at any time choose to fish for cold-water species as well as species that thrive in both cool water and warm water. Largemouth bass and northern pike are particularly plentiful in Lake Carlos, and walleye, while less abundant, grow more quickly to challenging sizes for fishing.
Boating
If your idea of a day on the lake doesn't involve putting a hook in the water, Lake Carlos State Park has you covered. The park includes an easy-to-use concrete boat ramp, flanked by docks on either side, that makes launching pleasure boats into the lake an easy proposition.
Hiking
If you prefer walking through your natural surroundings, Lake Carlos State Park has 17 miles of hiking trails.
The Prairie Pothole Trial is a great place to see colorful and tall-growing native grasslands, along with wildflowers. And if you'd like a little learning with your hiking, the Maple-Basswood Interpretive Trail takes you through an old-growth forest, complete with signs explaining area ecology.
Another option is the Wetland Overlook Trail, which provides a look at the woods and prairies that help define the park.
Birdwatching
The wide range of habitats at Lake Carlos State Park makes it a great place for birdwatching. According to park staff, a spring walk from the beach to the Hidden Lake Group Center will routinely include spotting up to 50 species.
Migratory birds, from warblers to flycatchers to sparrows, also move through the park, and waterfowl can be spotted along many park trails.
---
Wrapping Up Lake Carlos State Park
We hope this post has inspired you to take a trip to Lake Carlos State Park, whether for a day or a longer-term stay. For information on more state parks across Minnesota, check out The Best State Parks in Minnesota.
Love spending time outside? Then discover the Minnesota Outdoors to continue learning new ways to reconnect with nature!