Nestled among the vast sprawl of scenic lakes well-known and beloved in the southern portion of Minnesota, you will find all your needs for picturesque beauty, unforgettable day trip adventures, and even a camping getaway met in a single place: Lake Maria State Park.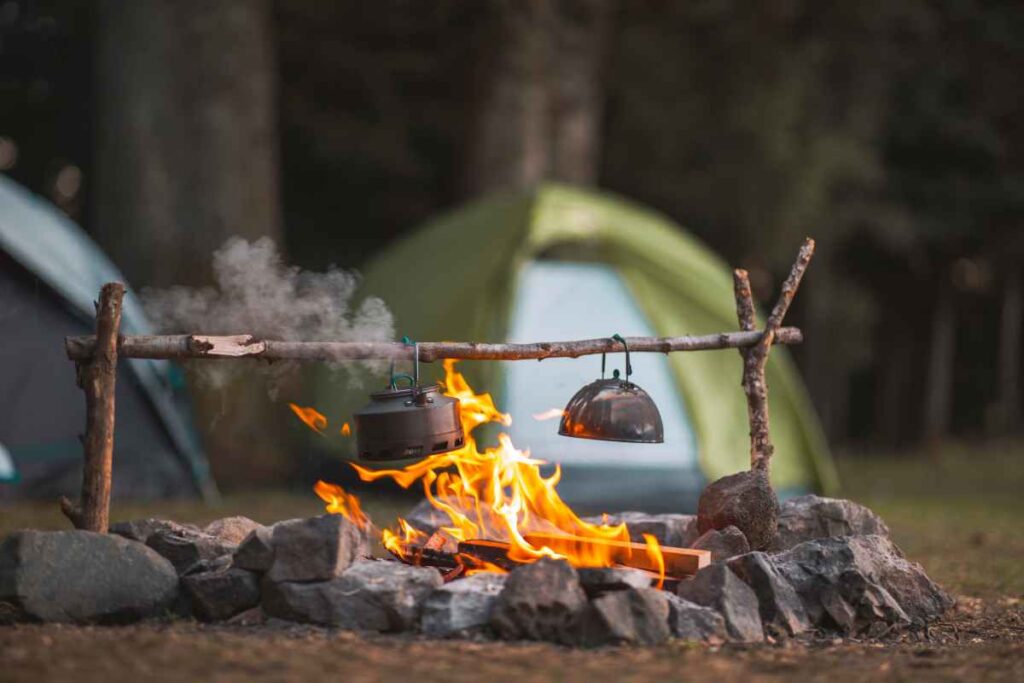 Read on to learn all there is to know about this gem of a state park tucked away in Minnesota's last standing strip of Big Woods!
---
How to Get to Lake Maria State Park
Situated near Silver Creek and framed by Interstate 94 to the north and Minnesota State Highway 55 to the south, Lake Maria State Park is easily accessed from just about anywhere in the state. Intersecting with these major roadways from just about any direction will put you close to Lake Maria State Park with little hassle.
It's always a good idea, however, to make sure you've got an up-to-date map or fully functioning GPS before you head out to Lake Maria State Park. This will help keep you apprised of any road closures, backups, or other traffic issues at the time of your visit to the park.
---
When Is the Best Time to Visit Lake Maria State Park?
No matter which season you decide to pay a visit to Lake Maria State Park, you will find something wonderful to enjoy here. Camping can be enjoyed year-round and there are plenty of opportunities for recreation throughout the year. However, in terms of what Lake Maria State Park is best known for, the highlights of seasonal visiting are in the fall and springtime months.
Resplendent in fall colors, Lake Maria State Park has attracted countless visitors in the autumn months to enjoy the changing foliage of its oak, maple, and basswood forest. This spit of woodland is all a remnant stand of the "Big Woods," which once covered a huge swath of southern and south-central Minnesota.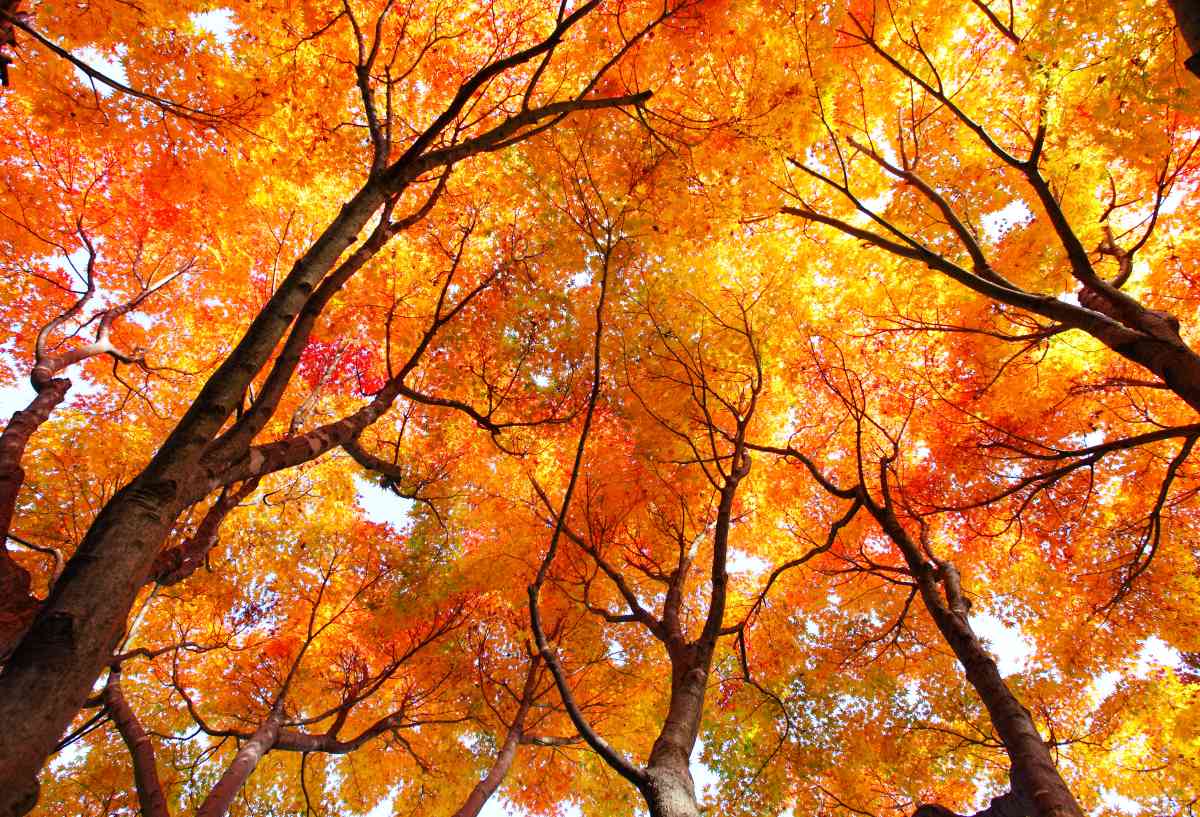 Photographers and nature enthusiasts alike have often enjoyed a visit to this standing grove in that precious window when the leaves are aflame before the die-off from deep freezes truly sets in.
Equally attractive to many a park visitor are the spring wildflowers that coat the wooded hills of Lake Maria State Park each spring. These new growths are a captivating and peaceful sight to behold and make for fantastic photographs as well as a great place to simply take in the beauty of nature with the naked eye.
---
Where to Stay at Lake Maria State Park
Best Camping Spots
Though you will not find any drive-in or electric camping sites at Lake Maria State Park, it nevertheless offers a wonderful and unique camping experience that many have enjoyed over the years.
You will find 17 backpack camping sites at Lake Maria State Park. These secluded, rustic sites are open year-round and offer the perfect opportunity for breathtaking views of the lakes and ponds that are peppered throughout this portion of the state. The backpack campsite area is about a mile's hike from the parking lot.
Amenities for the backpack campsites as well as those scattered throughout Lake Maria State Park include wheelchair-accessible flush toilets located at the Trail Center, and vault toilets all around the park, open throughout the year.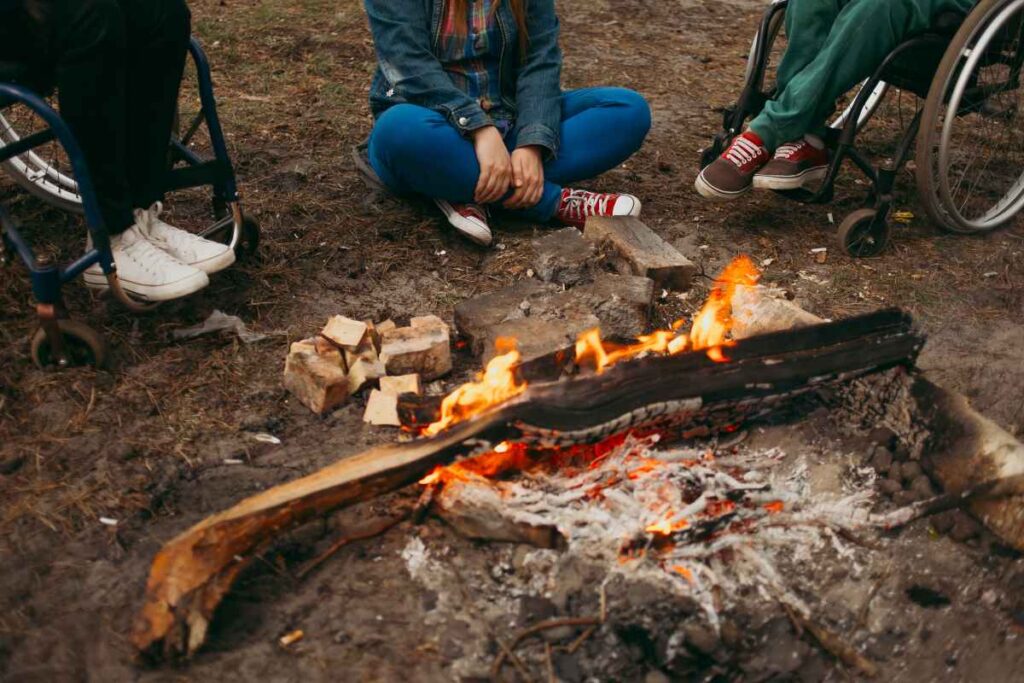 For larger groups of campers looking to enjoy the beauty of nature in this state park together, there are 2 rustic, tent-only group campgrounds that can each accommodate up to 50 campers. These campgrounds include vault toilets and water.
Campers who prefer to rough it a little less on their adventure at Lake Maria State Park may reserve one of the 3 camper cabins available year-round, located anywhere from a half mile to 1 mile from the parking area. Each of the cabins sleeps 6 and provides a wood stove for heat. There is no electricity and pets are not permitted, but vault toilets are provided near the cabins.
Booking, Fees, and What to Bring
Campsites and cabins at Lake Maria State Park may be reserved up to 120 days in advance of the first day of your intended stay. You can book your reservation online at the Minnesota State Parks and Trails Website. Current camping and lodging fees will be applied at the time of your booking.
Campers visiting Lake Maria State Park should ensure they have packed gear that is in good repair—so no holes, tears, or mold in any tents, backpack equipment, or sleeping bags. Stocking up on adequate food and water for the duration of your stay is also recommended, in order to diminish the need to travel out of the park for supplies.
However, if you need to shop for groceries, ice, and other amenities, the nearby town of Monticello should be able to meet your needs!
All campers and day visitors alike should also pack along sturdy, season-appropriate clothing. A well-stocked first aid kit, food and water for hikes, and a working compass, map, and/or GPS are also recommended. Lastly, don't forget to bring your sun protection and insect repellant of choice, as mosquitos, ticks, and other bugs can be a concern in the Big Woods.
Folks looking to ski or horseback ride in the park should also bring their own gear and mounts, as these are not provided by the park.
---
Things to Do at the Park
Hiking
14 miles of scenic hiking trails await you in the embrace of the park's gently rolling, woodland areas. These are the ideal places to see the spring wildflowers and fall foliage that Lake Maria is best known for. Day visitors with limited time for hiking will likely find the best hiking opportunity is the Bjorkland Trail and the wildlife observation points.
In addition, Zumbrunnen Trail—a self-guided trail—stretches 1 mile within the park, including a boardwalk across some wetland areas, signs to read, and a few observation points as well.
Cyclists will find paved bike and mountain biking trails both available near, but not within, the park itself. In addition, there are 6 miles of horseback riding trails in the park from which to enjoy all the splendor that Lake Maria and its woodlands and hills have to offer.
These trails are open from the beginning of May to the beginning of November for equestrians who bring along their own mounts; no horse rentals are made available by the park.
Wildlife Observation
With the vast myriad of lakes in the area beside Lake Maria itself, it's no surprise just how plenteous the wildlife in this state park is! Enthusiasts of birdwatching and wildlife spotting alike will find Lake Maria State Park to be a gem among parks.
Among the bird species that migrate through the state park or call it home are ospreys and eagles, trumpeter swans, herons, hawks, owls, and loons. Mammals that make their home in Lake Maria include foxes and deer, beavers, gophers, minks, skunks, squirrels, and many, many other species.
You are likely to encounter quite a number of these animals while walking the many trails throughout the park or taking time by the lake to simply enjoy all that nature has to offer!
Other Recreation
For visitors in the wintertime, some of the most beloved activities at Lake Maria include cross-country or skate skiing, and snowshoeing throughout the park. Over 6 miles of ski trails traverse the park's wooded terrain, ranging in skill level from beginner to intermediate. Bring your own skis, as there are none available to rent on-site!
An additional 2 miles of skate-skiing are made available on groomed trails while snowshoeing is permitted all throughout the park except where the trails are groomed.
---
Wrapping Up Lake Maria State Park
Before you take off for your adventure at Lake Maria State Park, be sure to check out our Best Products page. This will give you some guidance on things like water shoes, life vests, and other items you can purchase that will help you make the most of your visit to the park!
Love spending time outside? Then discover the Minnesota Outdoors to continue learning new ways to reconnect with nature!