Lake Minnetonka is located just outside of the sprawling metropolis of Minneapolis, Minnesota. Thanks to its proximity to the Twin Cities, Lake Minnetonka is an extremely popular fishing hub for city dwellers and folks around the state.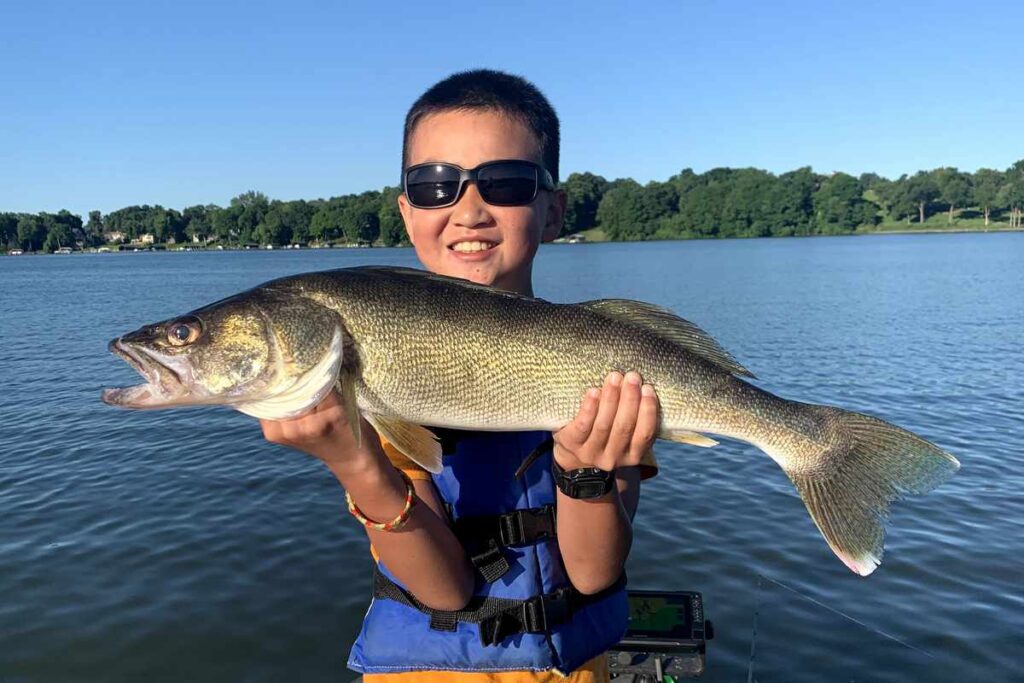 While this lake is extremely popular for fishing, there wasn't any definitive Lake Minnetonka fishing guide to help you along the way. However, we've finally written this article to provide experienced anglers and greenhorns with the perfect Lake Minnetonka fishing guide.
Lake Minnetonka: A Premier Fishing Lake in Minnesota
Lake Minnetonka is one of the largest lakes in the state and is currently listed at number nine in overall size. It's just over 14,500 acres in size and stretches through multiple counties and districts.
Because of its size and central location, Lake Minnetonka is one of the premier fishing lakes in the state. It lies close to Minneapolis and St. Paul and is also nearly in the center of the state.
However, because of how big and busy the lake is, you'll struggle to have a successful fishing trip without our Lake Minnetonka fishing guide. While there are fish all around the lake, you'll maximize your chances of catching any by following the tips and tricks in this article.
Best Time to Fish Lake Minnetonka
Time is one of the biggest things to keep in mind when fishing on Lake Minnetonka. You want to go at the right time of year, but you also want to fish at the right time during the day.
The best time to fish on this lake is from early spring to late fall before the waters freeze. However, our Lake Minnetonka fishing guide wouldn't be complete without saying that the lake is also popular for ice fishing.
Spring
If you're fishing on Lake Minnetonka during the spring, you'll be hitting it at the peak spawning season. Most freshwater fish do their spawning in shallow water during early to mid-spring.
Therefore, if you want to shorefish on Lake Minnetonka, spring is the best time to do it. You'll encounter a wider variety of species when you shorefish early in the year.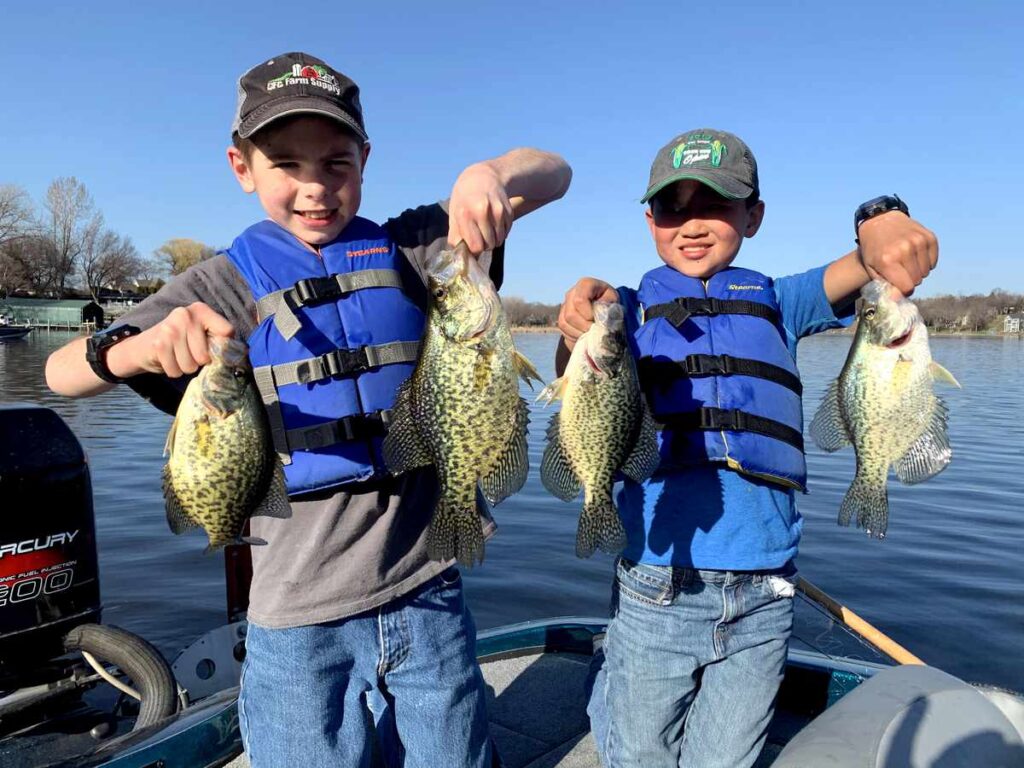 No matter what time of day you go fishing in the spring, you'll have fishing success.
Spring is also when most Lake Minnetonka fishing guides re-open their businesses for guided fishing tours of the lake.
Summer
As summer approaches, the top of the water warms up, resulting in fish going slightly deeper into cooler waters. During the summer months, you'll have the most luck fishing in the early morning before the sun rises or late evening after the sun sets.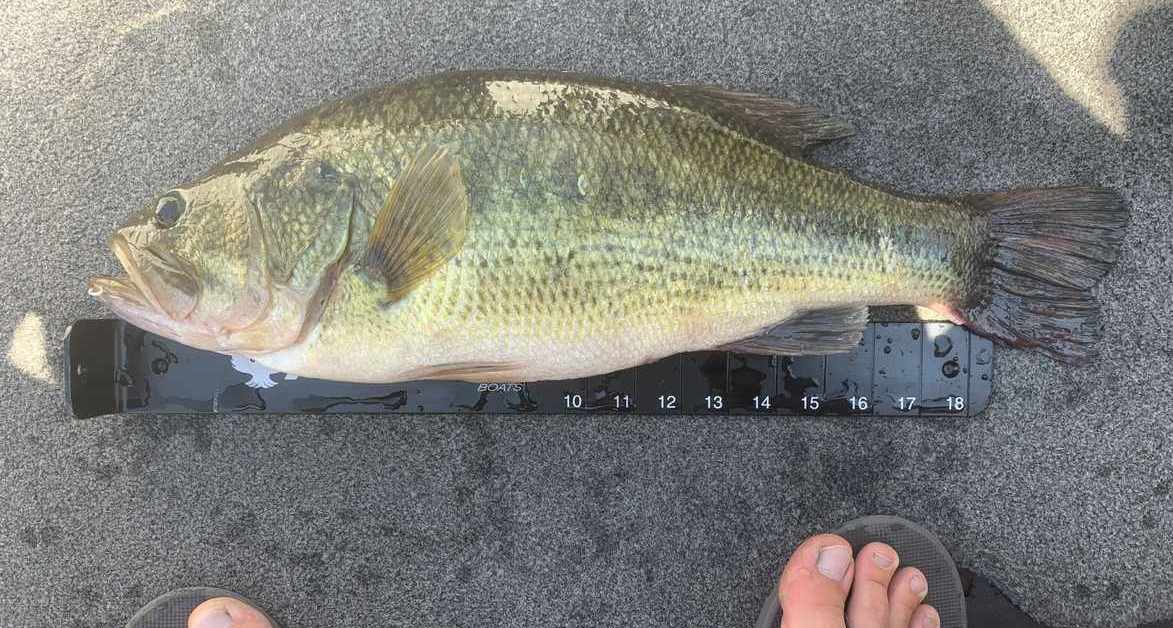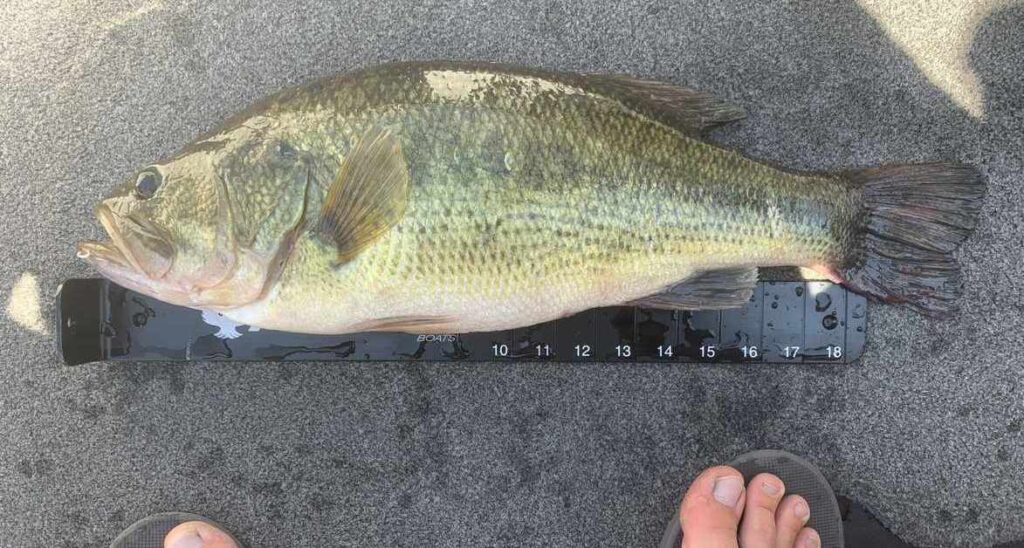 You'll also have the most success fishing in the middle of the lake or one of its many deep bays during summer. Fish don't like swimming in warm or hot water, so they'll dive deeper when summer rolls around though you can still find some fish shallow using docks for cover.
Fall
Fall is the final fishing season we'll cover in our Lake Minnetonka fishing guide. The autumn months are some of the best when fishing anywhere in Minnesota, and Minnetonka is no different.
Many different fish species start re-emerging from the deeper waters to shallow waters in the fall. They've also spent the entire year feeding and growing, which means they're as big as they're going to get before the end of the season.
Morning and evening are the best times to fish on Lake Minnetonka in the fall. However, you're sure to enjoy fishing success regardless of when you fish at Lake Minnetonka in the fall.
Best Bait to Use for Lake Minnetonka Fishing
Before selecting your fishing bait, you should determine which type of fish you're targeting. While some baits and setups work great on all types of fish, others will require something more specific.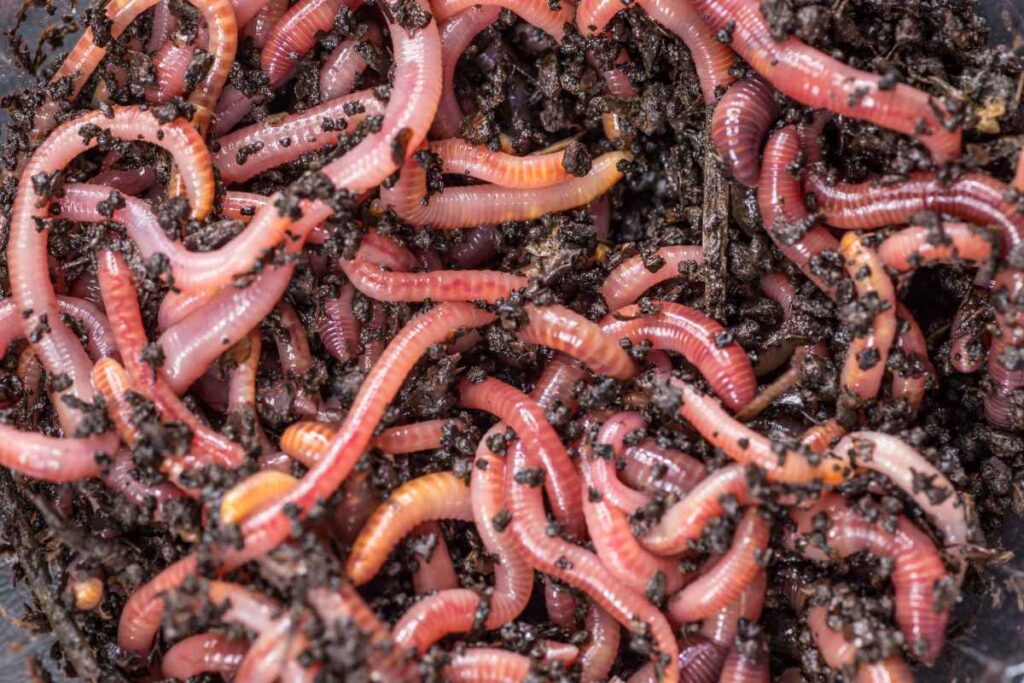 However, our Lake Minnetonka fishing guide will focus on the baits with the most success overall.
Our Lake Minnetonka fishing guide recommends live bait if you're looking for the best all-around bait. Whether you use earthworms, nightcrawlers, minnows, grasshoppers, crickets, or other small insects, you're sure to enjoy fishing success. Match your live bait to the species of fish you're targeting.
Because many of the best fishing spots on Lake Minnetonka are in grassy areas, we recommend taking a few grass jigs with you. Grass jigs are designed to navigate grassy areas without getting snagged and appeal to the masses.
The Outkast Tackle Stealth Feider is my hands-down favorite.
Texas rigs are softer lures that are great for all types of fish. They're usually in the shape of a worm and feature a plastic or glass bead to add weight to the setup.
If you're planning to fish around rocks, a football jig is the way to go.
Best Lake Minnetonka Fishing Spots
Now that you have a decent idea of how and when to fish Lake Minnetonka let's take a look at where to fish.
Upper West Lake, Minnetrista
The Upper West Lake of Minnetonka is a fairly large area and is also one of the best for fishing. It consists of a fishing pier, one of the best fish hatcheries on the lake, and three different islands.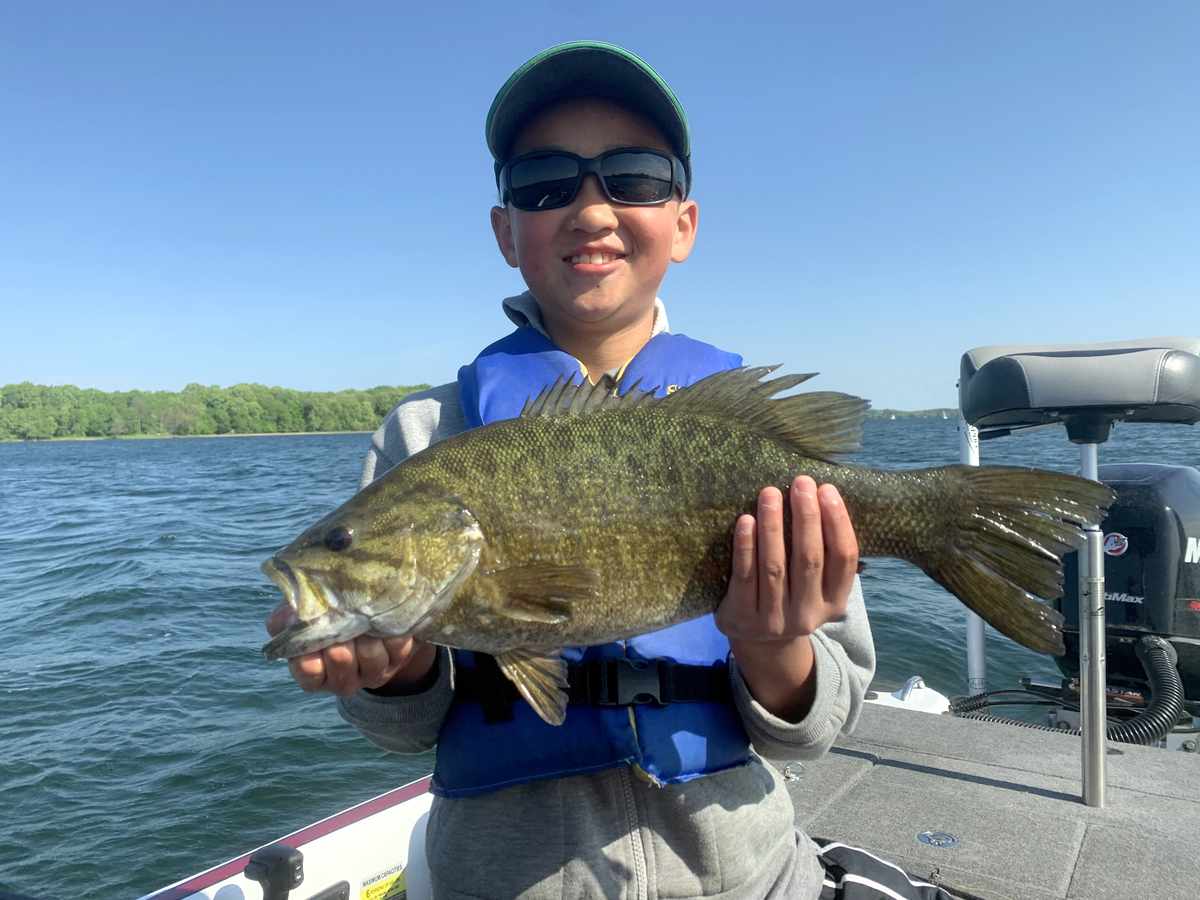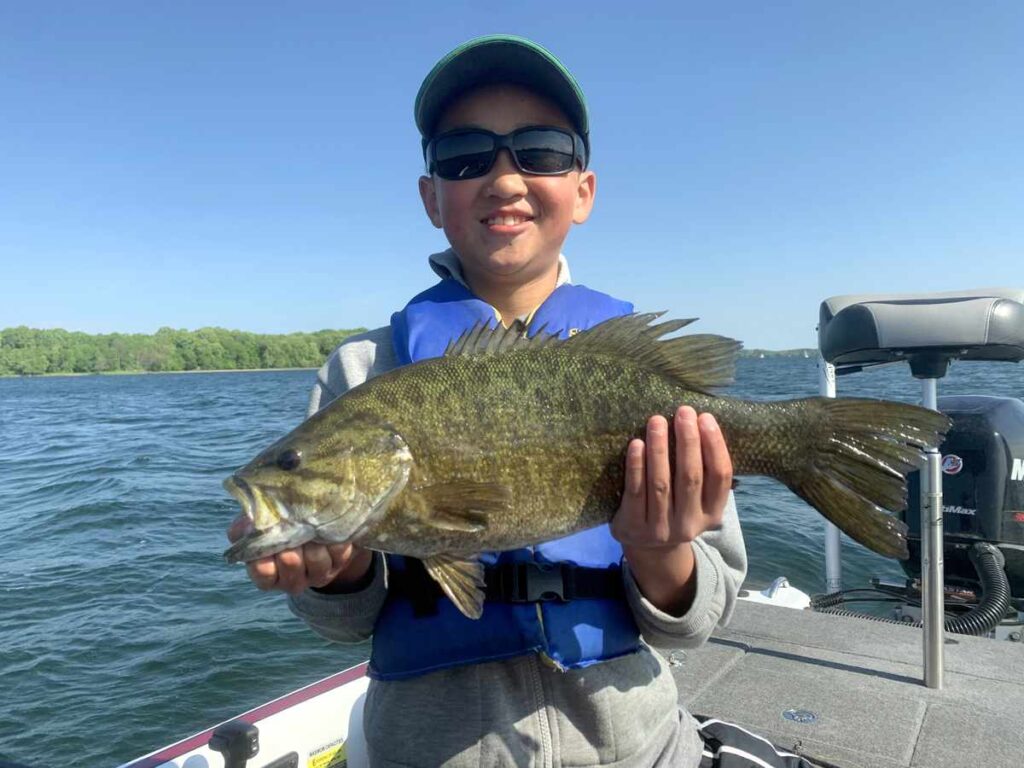 While the Upper West Lake is one of the top fishing spots on our Lake Minnetonka fishing guide, it's also one of the most popular. So, ensure you come early or late in the day if you want to avoid the wakeboats!
Maxwell Bay, Orono
Another great fishing spot for certain success is Maxwell Bay. Maxwell Bay consists of a fishing pier and a public access area where you can drop a boat into the lake.
The top targets in this area are bass, walleye, and sunfish, but a northern pike hatchery is also located nearby. You should also spend some time fishing around the shore and weedy areas of Maxwell Bay if you're hoping to target musky.
Grassy Areas
With an average depth of just 14 feet, Lake Minnetonka isn't an overly deep lake. It also has a ton of weedy and grassy areas, which are perfect for targeting.
Fish love grassy areas when they're in search of food or shelter. As such, you're likely to encounter several different types of fish, ranging from small sunfish to massive musky.
Docks and Structures
In addition to grassy areas, Lake Minnetonka is absolutely covered in rock formations, piles, and other structures. Each of these rocky areas and off-shore structures are hotspots on our Lake Minnetonka fishing guide.
For even more success, look for rocky areas near docks or grassy areas. A combination of either of these things is sure to be rife with all sorts of fish.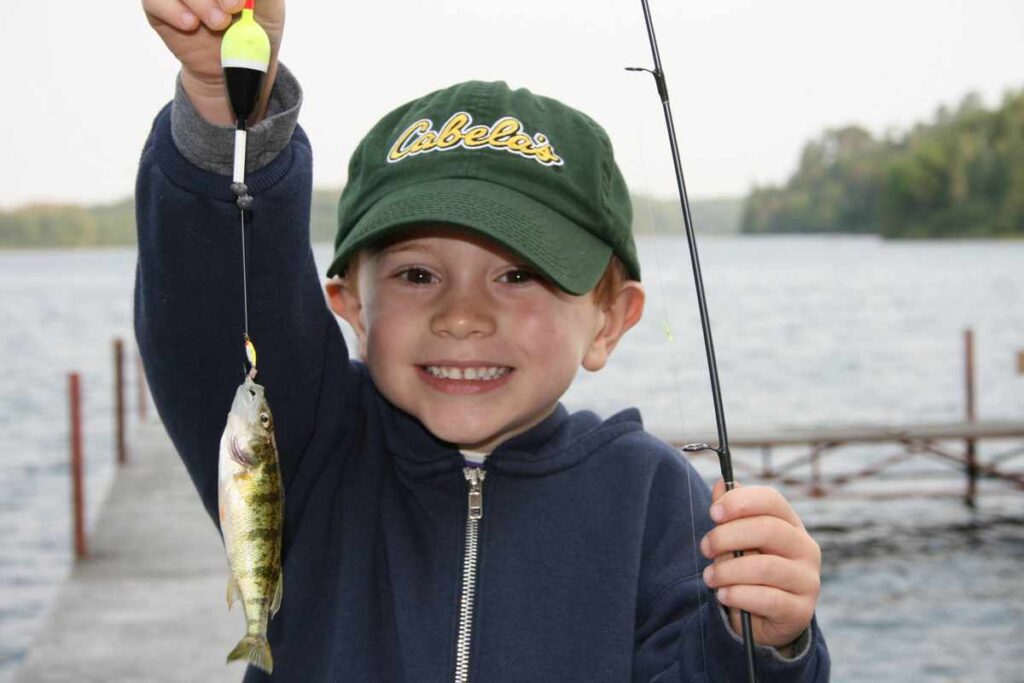 Docks alone are also a good spot to target your attention towards. Docks provide cover, shade, and shelter for fish, which means they love to hang out around them at all times of the day.
Public Shore Fishing Platforms
No Lake Minnetonka fishing guide would be complete without including the dozens of public fishing platforms around the lake. All of the public shore fishing platforms on Minnetonka are near known hotspots, so any one of them is a good destination.
Fish to Catch on Lake Minnetonka
Lake Minnetonka is home to dozens of different fish species. However, our Lake Minnetonka fishing guide will focus on the three main targets most people have when fishing this lake.
Bass
Bass is often considered the premier fish for most Lake Minnetonka fishing guides. You can catch them year-round, including during the icy winter months.
In fact, Lake Minnetonka is often the host of bass fishing tournaments because of how numerous they are.
Walleye
Coming in as a close second or even a tie for first with bass, you've got walleye. Walleye are some of the hardest-fighting and best-tasting fish in North America, and Lake Minnetonka is full of them.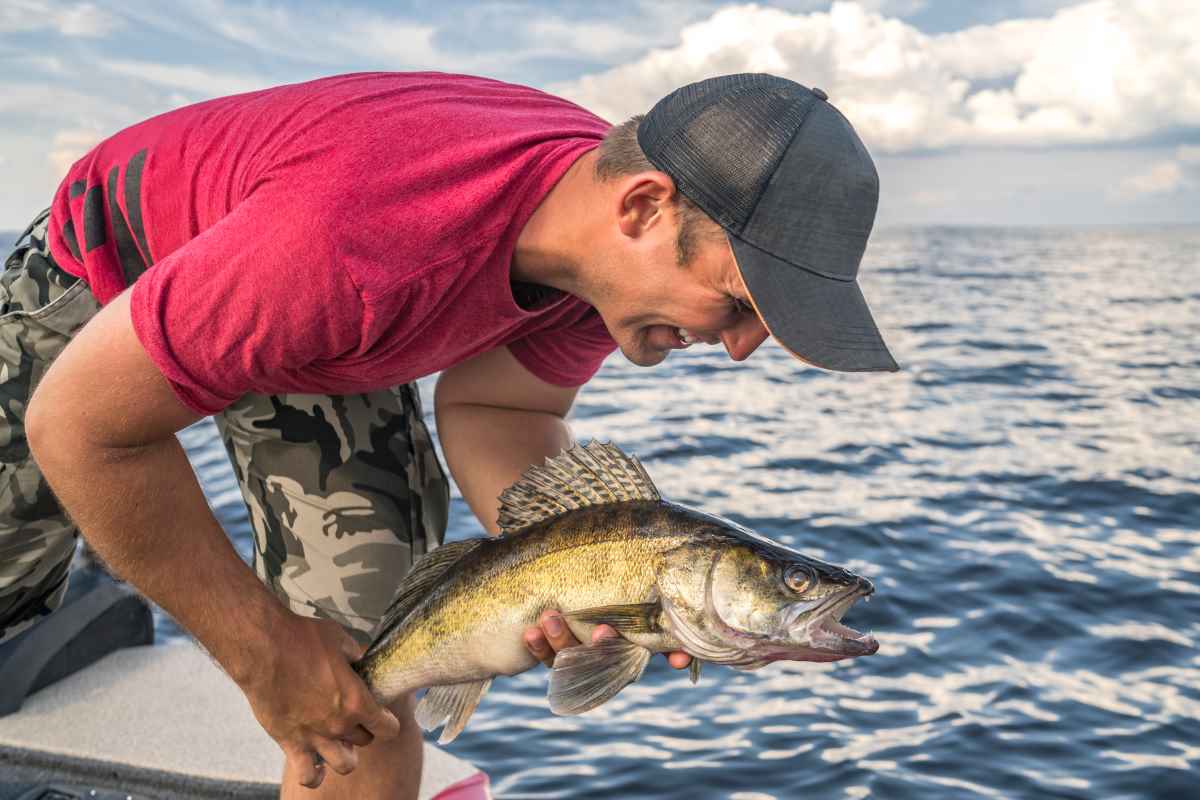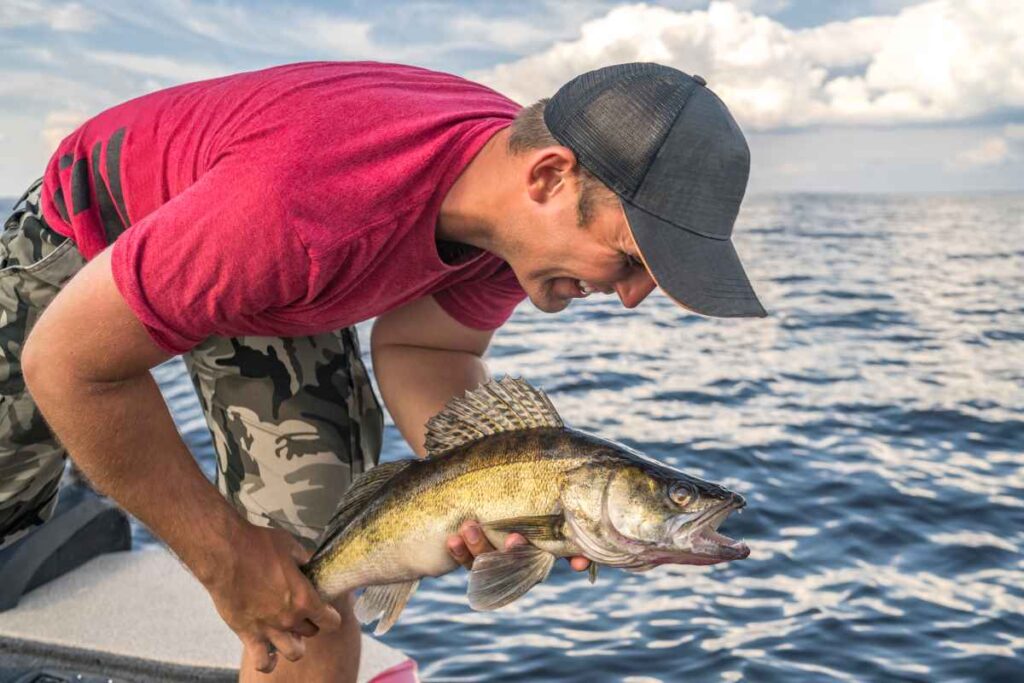 Musky
Although musky aren't quite as abundant in Lake Minnetonka as bass or walleye, they're popular for a different reason. Rumors have been circulating for decades that there are musky in Lake Minnetonka up to ten feet long.
While no musky has yet to be caught in excess of ten feet on Lake Minnetonka, there are certainly some monsters roaming its waters.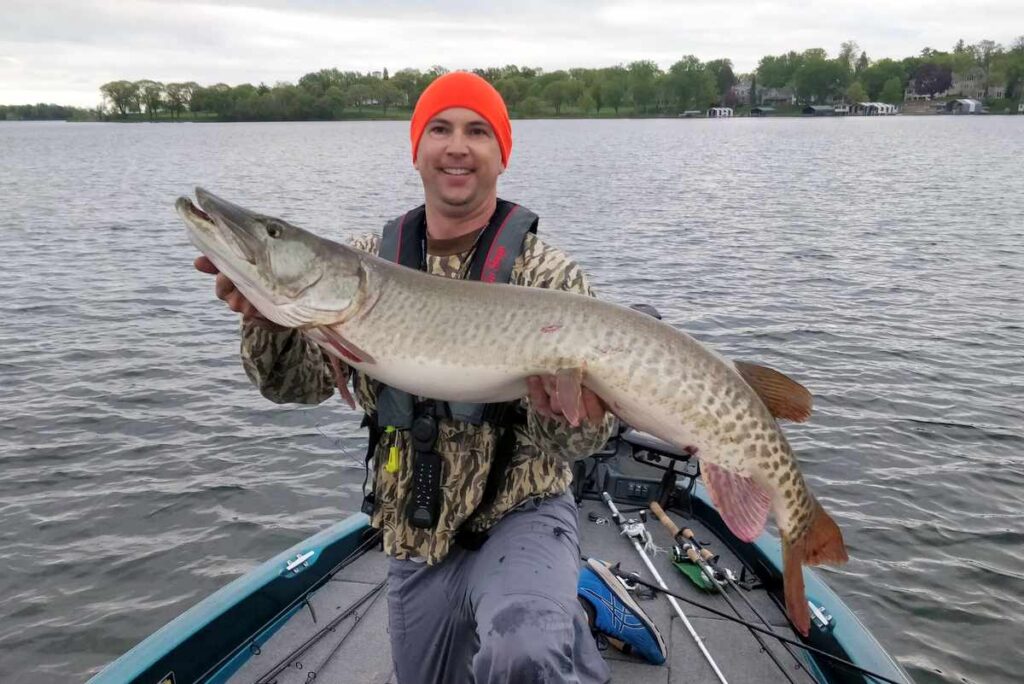 In addition to the big three, there is also an abundance of other fish in the lake. Certain sunfish and crappie are a good target for year-round fishing, and northern pike and carp swim rampant through the lake.
What to Bring When Fishing Lake Minnetonka
The main thing our Lake Minnetonka fishing guide recommends bringing with you is your fishing license. You won't be able to fish the lake without it, and you'll be subject to a fine if you attempt to do so.
There's a good chance you'll run into either rainy or sunny weather, and sometimes both. Bring your sunglasses, a hat, and rain gear to stay comfortable and safe on Lake Minnetonka.
You'll enjoy the most success if you can fish Lake Minnetonka for a long time. Bring any food, water, and other equipment you'll need to stay comfy for the day.
Aside from your license, the most important thing that our Lake Minnetonka fishing guide recommends bringing with you is a plan. Decide on your target, and bring the bait and equipment you'll need to reel them in.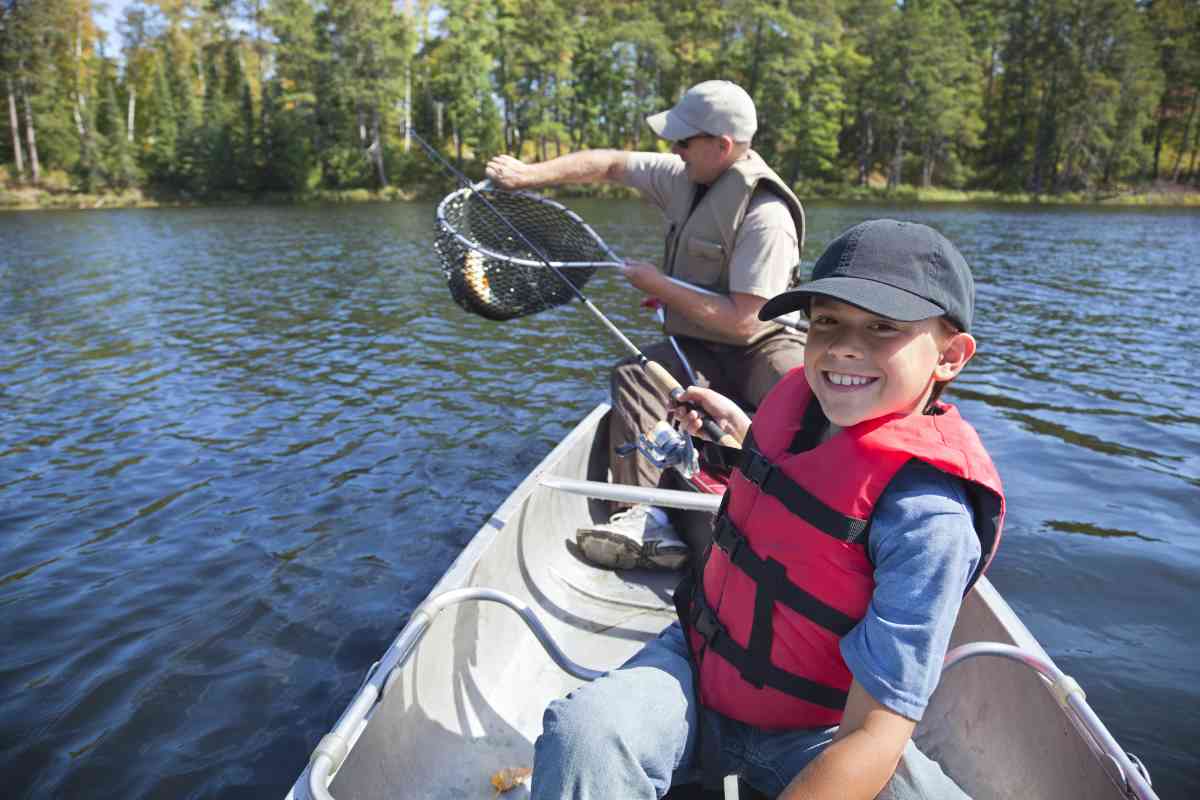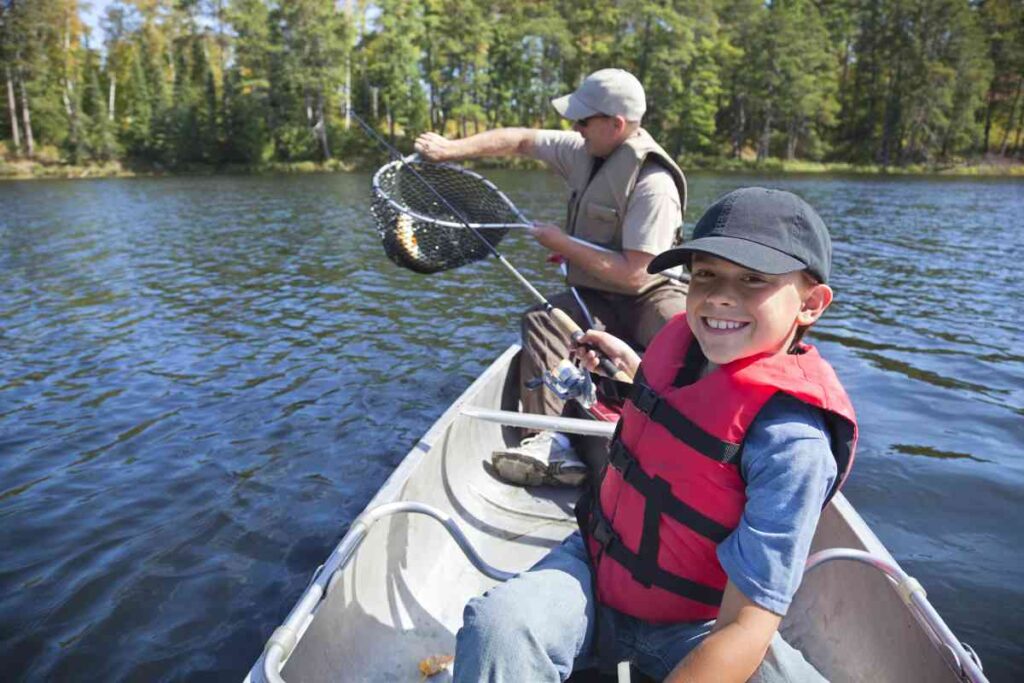 Wrapping Up The Complete Lake Minnetonka Fishing Guide
There's no doubt that Lake Minnetonka has long been one of the top fishing lakes in Minnesota. While you're sure to enjoy success without it, you'll maximize your chances with our Lake Minnetonka fishing guide.
Want to learn more about fishing, discover more fishing spots, and or read up on the best fishing gear? Then continue your fishing adventure with our comprehensive guides, info posts, and more!
Love spending time outside? Then discover the Minnesota Outdoors to continue learning new ways to reconnect with nature!