Lake Minnetonka, boasting almost 15,000 acres of water perfect for fishing, boating, and recreation, is located just 15 miles southwest of Minneapolis, making it the perfect retreat from the city. With a 10,000-year history and 37 gorgeous bays and lakes, this lake is an exciting place to explore during any time of the year.
There are plenty of Lake Minnetonka VRBOs to choose from, regardless of your budget, family size, preferred activities, or the season. Read on to find the cozy and luxurious retreat of your dreams! Every home on this list is owned by a premiere host on the VRBO site, has a 4- to 5-star rating, and is sure to surpass all expectations.
North-Western Lake Minnetonka VRBOs
1. Waterfront Mound Retreat With Boat Dock Access
Mound, Minnesota
Waterfront Mound Retreat with Boat Dock Access is your quintessential lake house: light and airy, modern but comfortable, and directly on the water. Inside this red-painted multi-story Lake Minnetonka VRBO, you'll find four bedrooms, two and a half bathrooms, two living rooms, and a fully equipped kitchen.
No detail was forgotten: from complimentary toiletries to books and board games that you can enjoy in front of the electric fireplace, you and your family or friends will feel instantly at home.
Outside, be sure to spend time in the private yard, which faces a shared dock and has a fire pit and gas grill, as well as the balcony, patio with an outdoor dining area, and beach chairs. A maximum of eight guests can stay here, including children.
2. Minnestay Lakefront Luxury
Mound, Minnesota
Minnestay Lakefront Luxury might be on the higher end of the budget, but this Lake Minnetonka VRBO's jaw-dropping interior and lake view is worth the splurge.
Modern and open, this house sleeps eight between its four bedrooms, has four and a half bathrooms, and features a wide range of amenities, including an on-site washer and dryer, stainless steel appliances, an oversized Wolf range stove/oven, 5 Smart HDTVs, an outdoor fire pit and patio access, an indoor fireplace, a back deck with a grill, and two kayaks to use.
The contemporary layout and spacious dining room and living room make it the perfect space for a friend reunion or large family. With its own desk and study area, this house is also an ideal work-from-home space if you're fed up of home office-ing from your small urban apartment!
3. Sunset Views
Mound, Minnesota
Sunset Views is a cozy three bedroom, two bathroom, newly renovated, fully furnished short or long-term Lake Minnetonka VRBO. Outdoors, the property faces Halsted's Bay, where you can dock your boat on the pier. You'll find a seating area around a gas grill, as well as outdoor games and a canoe to borrow.
It's close to restaurants, grocery stores, and shopping, as well as Lake Minnetonka Regional Park, the Arboretum, and Gale Woods Farm for your convenience and entertainment in every season. The property was remodeled last year, and if you're a larger group, you can also rent the other side of the duplex, which has an additional two bedrooms and one bathroom.
4. Quaint Lake Minnetonka cabin
Spring Park Bay, Minnesota
Quaint Lake Minnetonka cabin is the most quaint, log-cabin getaway Lake Minnetonka VRBO you could possibly imagine. Two bedrooms and one full bathroom, as well as a kitchen, living room, and full patio deck, comprise this wood and stone hallow.
Located across the street from the water, you can fill the day with swimming, fishing, boating, kayaking, wildlife viewing, and paddle boating. Close proximity to Vann Restaurant, Villaume-Driscoll Gallery, Lord Fletcher's Old Lake Lodge – which has great food and nightlife – and Back Channel Brewing for craft beer ensure you'll never be bored in this spot perfect for romantic getaways. It also has over one hundred 5-star reviews!
5. Winter Getaway
Mound, Minnesota
Winter Getaway is the Lake Minnetonka VRBO for idyllic, vintage Midwestern charm. This four-bedroom, two and half-bathroom home sleeps up to twelve guests, and children are allowed. Sprawling across almost 2000 square feet, this house is an absolute steal given its low price per night.
Despite the name, there's no wrong time to come stay at this getaway. In the winter, come for the skiing and snowboarding at Hylands Ski Area or Buck Hill, both located within 50 minutes of the property, as well as the snowmobile trails that start within just a few blocks of the home. You can also ice fish and play pond hockey on the frozen-over lake!
In the fall, come watch the leaves turn delightful shades and cheer on local sports teams as they play. During the spring and summer, make the most of the warm weather by walking or biking the Dakota Rail Trail, which has gorgeous views over the lake, as well as fishing, boating, sunbathing, and swimming.
Hang out on the furnished patio and take advantage of the gas grill before retreating indoors to enjoy one of the flat-screen TVs or a round of cards at the gaming table.
South-Eastern Lake Minnetonka VRBOs
6. Nautical Home
Excelsior, Minnesota
Nautical Home is a boathouse-themed Lake Minnetonka VRBO large enough to host a group of ten between its four bedrooms and two bathrooms. Subtle nautical details make this summery abode a charming place to finish off the season.
Explore the nearby town, try your hand at cooking a new dish in the huge kitchen, enjoy some privacy in the fresh air of the fully fenced patio, or just hang out by the cozy fireplace in the evening. Children and pets are also welcome!
7. Minnestay Excelsior Commons
Excelsior, Minnesota
Located on the southeast side of the lake in the vacation destination town Excelsior, Minnestay Excelsior Commons is a versatile Lake Minnetonka VRBO that will accommodate you whether you are looking for a family vacation on the lake, a refreshed space to work remotely, or even a base for your antiquing expedition at local shops.
Inside you'll find a ping pong table, a stereo system, a home theater, a massage chair, and a sprawling domestic space enough for twelve guests across its five bedrooms and four and a half baths.
Sip your complimentary bottle of wine as you host a summer cookout in the outdoor grill, or get some exercise in on the treadmill or in the large backyard where kids can play. This home has every amenity you can imagine and is located only a mile from the lake's beaches.
8. Renovated Excelsior Gem
Excelsior, Minnesota
Renovated Excelsior Gem is a stylish three-bedroom, two-bathroom Lake Minnetonka VRBO that has a foosball table, a wet bar, two fireplaces, a deck with grill, a corner lot, and a two-car garage. The well-lit open floor plan is clean, contemporary, and inviting: everything you can need to relax indoors before walking the short 0.2 miles over to Lake Minnetonka for a refreshing dip in the water.
This house is ideal for those on a tight budget as the cheapest, and yet one of the most elegant, options on this list. Five-star reviews recommend the property for its quiet neighborhood and updated decor.
Plan Your Stay at a Lake Minnetonka VRBO!
Now that you've browsed your best options, make the most of the last weeks of summer and book a Lake Minnetonka VRBO today! The memories you'll make of splashing around in the lake, making s'mores at your fire pit, lounging in a plush, sunlit living room, and playing with your little ones in a lake view garden will keep you toasty warm in the crisp Minnesota Fall that's not too far away!
Still haven't found your perfect getaway? Then keep learning about unique places to stay in Minnesota to book the perfect reservation for your next trip!
Can't get enough of Minnesota lakes? Then keep living the Minnesota lake life with the help of my info posts and guides!
About the Author
Latest Posts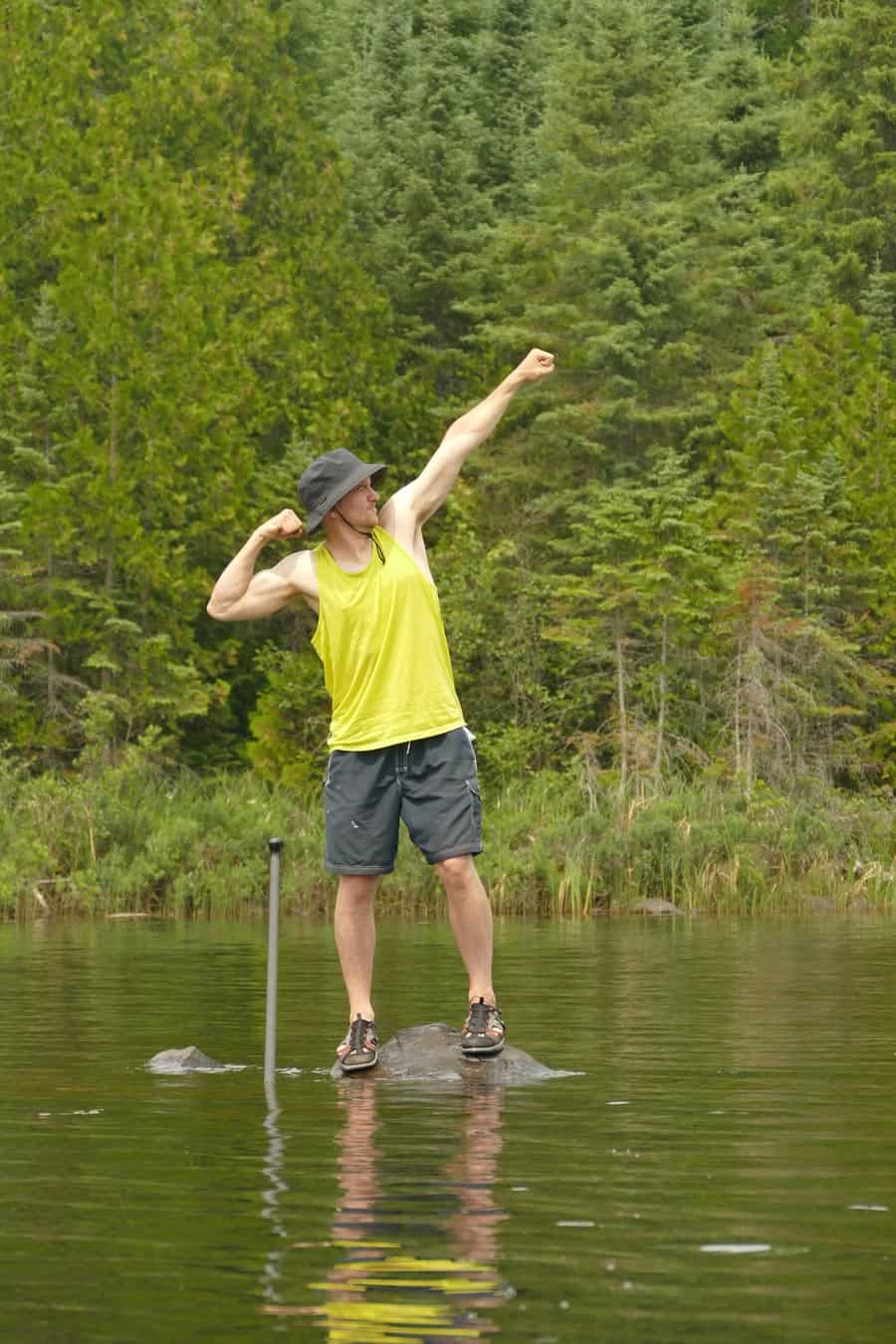 Born in Madelia, MN, to a now 5-generation Minnesota family, Ryan's MN roots go deep.
A painter by day, Ryan founded Life in Minnesota in 2013 with his wife Kelly to chronicle their musings on everything Minnesota. Ryan and Kelly are raising their 7 kiddos in Maple Grove, MN.
When he's not shuttling his kids around to hockey practice, you might find him in the shop working on his leatherwork. Undoubtedly, there will be a family trip to the Boundary Waters Canoe Area every summer, and of course weekends at Grandpa's cabin up north in the summer.