Home to Lake Minnetonka Regional Park, Lake Minnetonka is one of the top ten biggest lakes in Minnesota and is just a 20-minute car ride outside of Minneapolis. It's known for its scenic landscapes, greenery, wildlife, and rich natural and cultural history.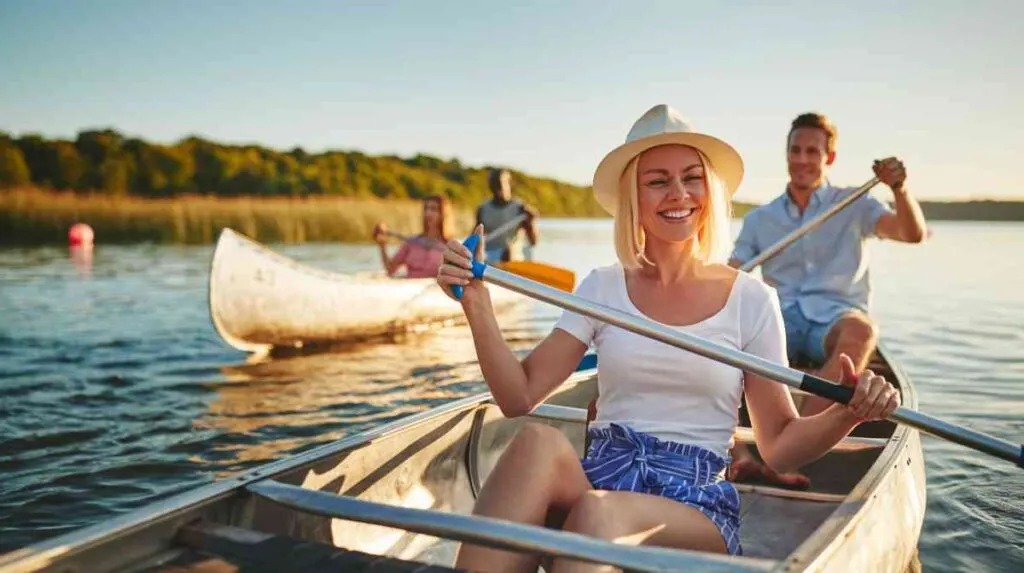 In fact, Lake Minnetonka has been a popular destination for hiking, camping, fishing, boating, disc golfing, and more for almost 100 years! Keep reading to learn all that Lake Minnetonka has to offer. Make it your next must-visit road family trip!
Lake Minnetonka Natural History
Lake Minnetonka's history starts way before humans ever set foot on its shores. The lake came into being around 10,000 years ago in the wake of the Laurentide Ice Sheet as the glacier moved north. The glacial movements made it what it is today: a large, oddly shaped lake that surrounds over a dozen small islands.
Because of its strange shape, the lake is usually recognized as two distinct areas: the Upper Lake, and the Lower lake. Its convoluted geography also allows for 125 miles of shoreline, and a water surface area of over 14,500 acres
Lake Minnetonka Human History
Ice Age
The first time humans touched the shores of Lake Minnetonka was way after the Laurentide Ice Sheet had retreated, but it was still pretty chilly. That's because the native Americans who moved to the lake did so around 8000 BC, which was the end of the last ice age.
Mound Builders
Other traces of human inhabitations can be dated between 3500 BC and the 16th century AD. These people were the "mound builders." They were named after the large mounds of earth that they built for religious purposes, and/or perhaps to house the wealthy elite of their society.
Experts believe that the mound builder civilization flourished around 1150 AD, and then declined until the culture completely vanished in the 16th century AD.
Mdewakanton People
About two hundred years later, a tribe called the Mdewakanton, which was part of the greater Dakota Nation, settled near Lake Minnetonka. Though they did not live on its shores, the Mdewakanton likely fished in its waters, harvested its plants, hunted in its forests, collected sap from its maple trees, and prayed to their gods beneath its skies.
In fact, the Spirit Knob (a peninsula within Lake Minnetonka) was spiritually important for the Dakota people. In 1962, however, the Treaty of Mendota made territories west of the Mississippi available to settlers and forced the Mdewakanton to leave their lands.
But their influence would stay. In fact, the name Minnetonka comes from Mní iá Thá?ka, meaning "great water" in the Dakota language. It was named as such by Alexander Ramsey, the state's territorial governor, in the mid-nineteenth century
Nineteenth Century and Beyond
It wasn't until the 1870s that Lake Minnetonka became known as a lakeside vacation destination. Hotels, Resorts, and Yacht Clubs attracted people from all over the country. Many southerners came during the summer to enjoy some time away from the heat, and near the water.
A couple of decades later, however, the vacationer traffic decreased as more railroads were built elsewhere and people found other summer destinations. The decline lead to financial trouble in the area and the eventual dismantlement of many of the once-famous lake-front hotels.
But then, at the turn of the twentieth century, life came back to Lake Minnetonka in the form of private homes, cottages, and country estates. This was thanks to the spread of the ever-growing Twin Cities suburban population.
Slowly but surely, Lake Minnetonka turned into the destination you know and love today!
What Can You Do at Lake Minnetonka?
Lake Minnetonka is great because it has a variety of activities for people of all ages and interests. That makes it the perfect destination for families looking to spend some time outdoors.
Hiking
Lake Minnetonka has lots of trails that help you get around as well as provide a lovely area to go for a stroll or run. Lake Minnetonka Regional Park alone has three miles of paved trails, where you are also welcome to bring your four-legged friends in most places.
Just remember to pick after your pup, and to bring a six-foot non-retractable leash.
Picnics
Who doesn't love a good picnic? Especially in this post-pandemic world, we don't need an excuse to spend time outside with our loved ones.
Lake Minnetonka Regional Park has picnic tables and shelters, as well as barbeque grills. Some tables and shelters are used as first-come-first-served, but others can be reserved. So if you're planning a special event, make sure to save your spot!
Geocaching
Though you may not have heard of it, geocaching is not as obscure an activity as you might think. It's basically a treasure hunt in which you're allowed to use GPS technology!
Though the lake's institutions don't provide the equipment, it's certainly a great place to organize your own geocaching event.
Boating and Fishing
You might be surprised at how few public boat launches you can find at Lake Minnetonka. In fact, the one at Lake Minnetonka Regional Park is one of the only ones. The parking lot has room for just over 50 cars and boat trailers, and also has a bathroom.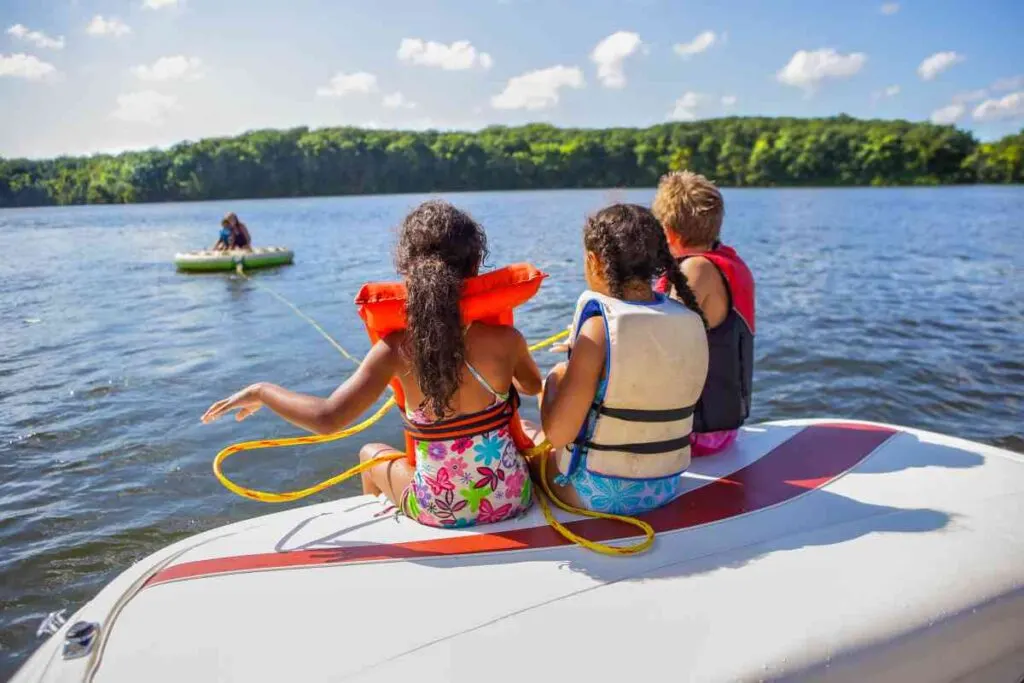 If you have your own boat, you'll definitely want to take advantage of this boat launch to spend some time on the water fishing! You'll be able to try your hand at fishing crappie, walleye, bass, perch, northern pike, and more.
Museum of Lake Minnetonka
If you thought you were done learning about the lake's history, you're wrong! The Museum of Lake Minnetonka is actually a non-profit dedicated to the preservation and management of Steamboat Minnehaha.
The Steamboat Minnehaha is a steamboat that dates back to 1906. It sank in 1926 and was resurrected in 1980. The boat was restored, and then actually put back to work ferrying people across Lake Minnetonka while teaching them the unique history of the area.
For a quarter of a decade, it acted as a floating museum, from which you could also admire famous landmarks. Unfortunately, however, Steamboat Minnehaha isn't running anymore. This is because the Museum of Lake Minnetonka lost access to the launch site it normally used.
As mentioned previously, there aren't many public boat launches, to begin with, and those that do exist are too small for this 100-plus-year-old boat. The Museum of Lake Minnetonka is currently considering its next steps. You can read more about the precarious situation on their website.
Swimming Lessons
Don't know how to swim? Don't let that hold you back from visiting this amazing lake! Lake Minnetonka Regional Park offers swimming lessons for all levels. They even have season swim pond passes that include discounts on swimming lessons.
The swimming pond is a sandy-bottomed pool that uses filtered and chlorinated water from the lake. Even though it's a fake pool, it feels like a real beach, with concession stands, changing rooms, and umbrellas.
Disc Golf
If you've never heard of disc golf, it's time for you to get on the bandwagon! It's just what it sounds like: a mix of golf and frisbee. The regional park has three disc-golf "holes" (they're actually raised baskets with nets). They're not too far from the picnic area, so it makes for a great after-lunch activity.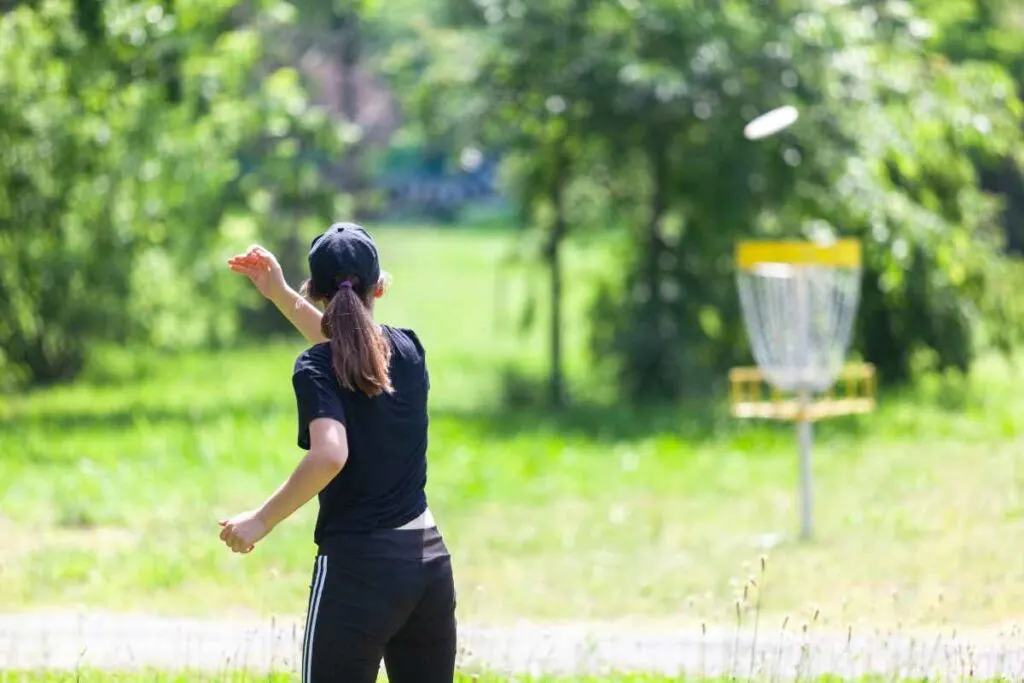 Just remember to bring your own discs!
Kids Play Area
I did say that Lake Minnetonka is family-friendly, didn't I? If your kids just aren't into the water or nature activities yet, they can still be in proximity to all the natural beauty while playing on the 20,000-square-foot nautical playground.
If I'm being honest, as a kid I probably would have also preferred the playground to fishing!
Lake Minnetonka Islands
As I mentioned earlier, this great lake surrounds over a dozen islands, three of which are included within the Three Rivers Park District: Wild Goose Chase Island, Wawatasso Island, and a part of Big Island.
Wild Goose Chase Island and Wawatasso Island
Wild Goose Chase Island and Wawatasso Island are great for people who don't mind picnicking rustic-style. That means there's no running water or bathrooms built on these islands—you have to fend for yourself, including figuring out how to get there. There's no public water transportation!
For those willing, both islands are great for picnicking, fishing, or just hanging out in nature. Unfortunately, however, you can't camp on Wild Goose Chase Island and Wawatasso Island, because staying overnight is not allowed. Make sure to head home before sunset!
Big Island
Big Island is one of the most unique islands in Lake Minnetonka. It has two very different sides (literally).
On one side, the island can be enjoyed like all the others. You can hang around firepits, start up the grills, host a picnic table, go fishing, and more. Unlike the other islands, you can even camp overnight.
On the other side of this biggest Lake Minnetonka island is the very opposite experience. People from all over come during summer weekends to party and drink on the water!
Plus, keep an eye out for "Tonka Paparazzi," a photographer that frequents the area and sells his pictures of the party scene online. If this sounds like your kind of place, you might even find yourself in one of them!
Snowmobiling
Think all the Lake Minnetonka fun is limited to the summer months? Nope! In fact, there's a snowmobile trail that you can enjoy during the winter between Lake Minnetonka and the Grants-in-Aid trails.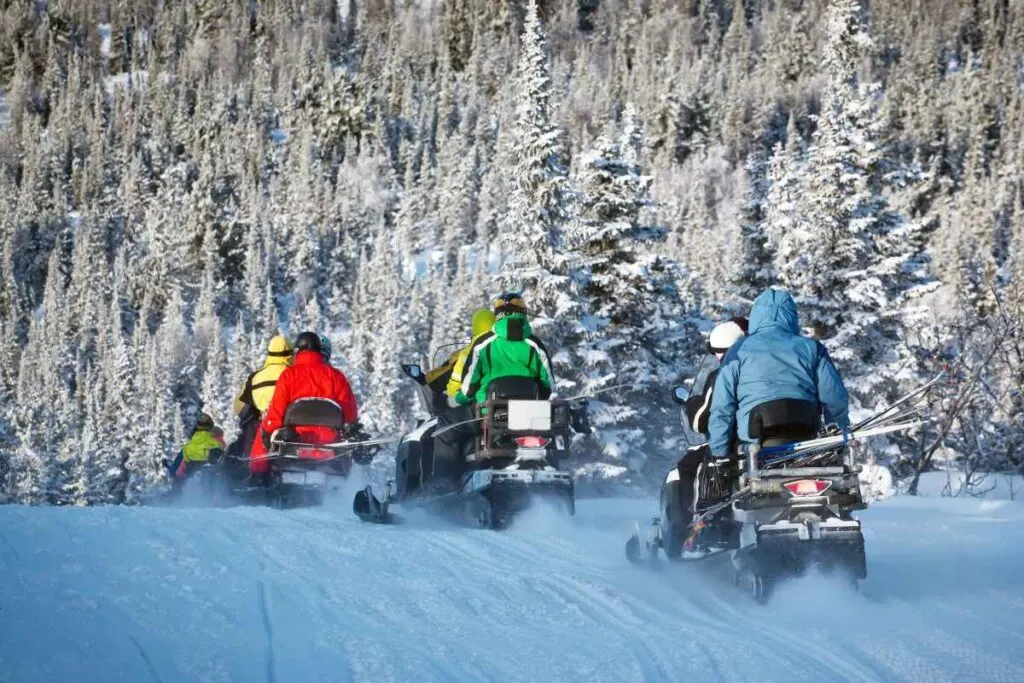 Visit Lake Minnetonka!
Lake Minnetonka is well worth the visit. Not only does it have thousands of years of history, but also a rich culture, a great nature scene, and something for everyone to enjoy.
Can't get enough of Minnesota lakes? Then keep living the Minnesota lake life with the help of my info posts and guides!