If you're planning a vacation in Lake Okoboji near the Minnesota border, you're probably wondering where you should stay.
Your first choice may be a hotel or resort, but the crowds and limited space may cramp your getaway. Instead, rent a cabin, one that overlooks Lake Okoboji, for a more peaceful, even scenic, home away from home.
Keep reading to learn about the best Lake Okoboji cabins to book for your next vacation!
---
West Lake Okoboji Cabins
West Lake Okoboji is the best location for fishing and water sports. Where there are Okoboji cabins on this side, there are docks or beaches for those activities. Of course, water-themed amenities aren't all they offer.
Note that there are two rules these responsive cabin hosts enforce: No pets. No smoking.
1. Monarch Cove West Lake Cabin
This West Lake Cabin in the private village of Monarch Cove is perfect for all ages. Not the cabin, but the community has a large playground, swim dock, and seven fishing docks. Pike's Point Public beach is also within walking distance from here for an additional swimming spot.
Inside this Okoboji cabin are two queen bedrooms and two baths and a dormer bedroom with twin beds. The kitchen is small, but the large front and back decks make up for seating arrangements!
Reviewers who've stayed here compliment the cabin's cozy atmosphere and its owner's hospitality.
---
2. Lisa Cottage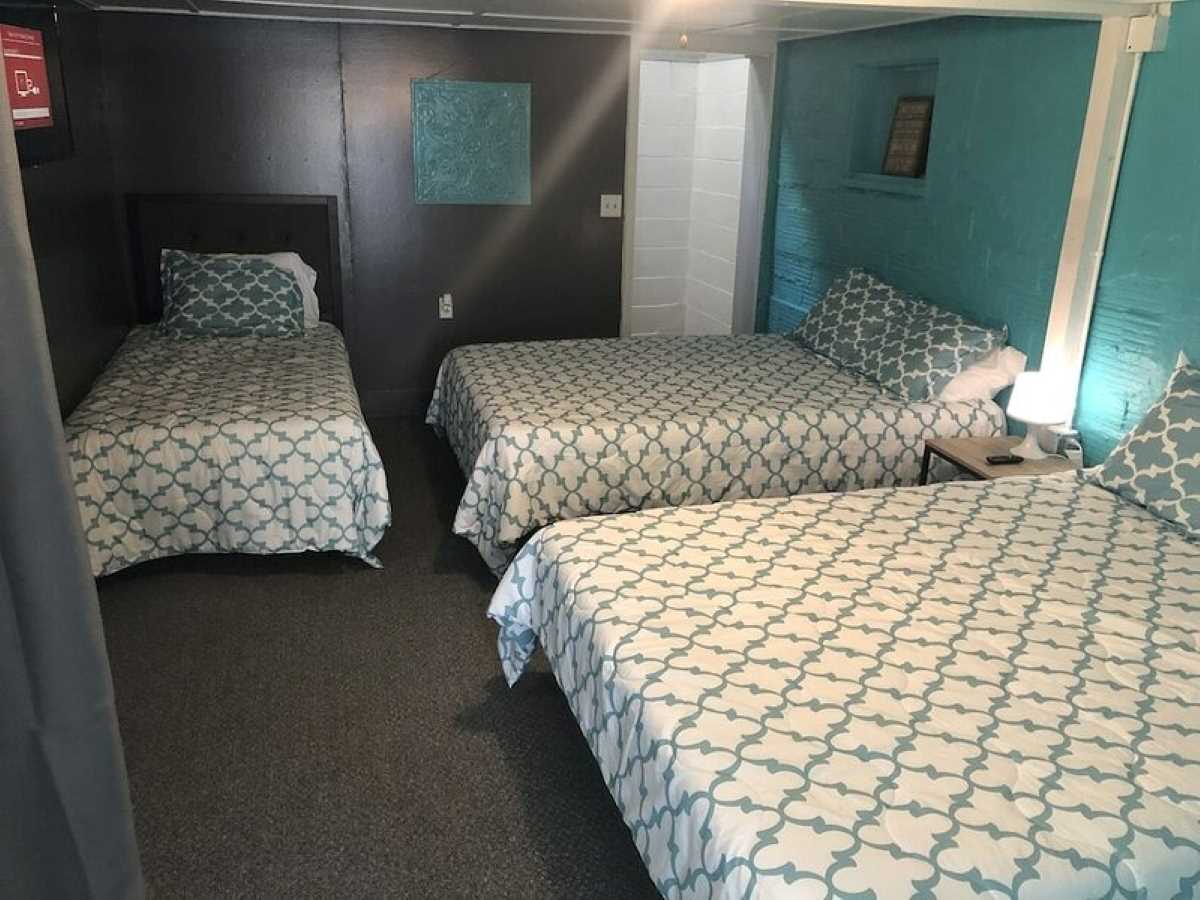 Lisa Cottage is the perfect Okoboji cabin if you want the best views of West Lake Okoboji! The three-bedroom cabin has two levels; each having one or two queen-sized beds and a twin bed. Your party of 10 or fewer will agree with reviewers on how comfortable they'll sleep.
For dining needs, Lisa Cottage has a kitchen stocked with the appliances and utensils you need. In addition to that, there's an outdoor gas grill for making your dinner outside for a more scenic meal.
Because the property is on a ski resort, skiing is an amenity, along with nearby fishing. Because you're a walking distance away from Arnold's Park, you'll find more ways of making the most of your vacation!
---
3. Mariah Cottage
The Mariah Cottage is an Okoboji cabin for a small, simple stay. Though the cabin has one bedroom, the queen-sized sofa sleeper in the living room provides another sleeping space.
This cabin provides shower towels and linens so you won't have to add them to your luggage. And your basic kitchen appliances are at your service, along with two car-parking spots. Outside is a grill and a deck with a beautiful view of West Okoboji Lake.
Five minutes away are the public beach, the Green Space, Arnold's Park, and downtown bars and restaurants for your entertainment.
---
4. Historic Cabin Retreat
The 1950s Historic Cabin Retreat is your nostalgic home away from home. Located south of Okoboji, this comfortable two-bedroom, one-bath cabin offers a well-equipped kitchen, free toiletries, smart TV, and free Wi-Fi.
You've already read that the listed Okoboji cabins prohibit pets. With this cabin retreat, however, the host will make an exception as long as you pay a fee before arriving.
According to a previous renter, this Okoboji cabin has great cleanliness and proximity to Arnold Park's attractions. Places like the Arnold's Park Amusement Park, Pillsbury Point State Park, and Cass Bay are just a walk away.
---
East Lake Okoboji Cabins
Cities near East Lake Okoboji include Arnolds Park and Spirit Lake, with Okoboji near the lake's southern portion. Each city's attractions are worth visiting whether they're seasonal or year-round. Don't miss them as you book one of these East Lake Okoboji cabins!
Like the West Lake cabins, pets and smoking are not allowed.
5. Sunset View Cabin
The spacious Sunset View Cabin sleeps seven to eight people in its three bedrooms. This is one of the Lake Okoboji cabins with a fitting name for its beautiful sunset views of the lake. If you're not eating in the three-seasons room, grill on your deck and watch such natural beauty.
Besides grilling and roasting food over the fire pit, use the cabin's private dock to go fishing. And just like Lisa Cottage, Sunset View is also a ski resort, so during the winter, pack your skis! Also, don't forget to bring your bike with you so you can ride the bike trail nearby.
Other cabin amenities include internet access, available towels, a washer and dryer, a TV, parking spaces, and an equipped kitchen.
---
6. Lakefront Carlson Cabin
The four-bedroom, two-bath Lakefront Carlson Cabin is one of the most luxurious Lake Okoboji cabins. Each bedroom has a smart TV with Netflix and a DVD player, and you'll have internet access and high-speed Wi-Fi.
The kitchen is stocked with everything you need. For a party of 14, the table seats up to six, and the island seats four or more. Though linens and shower towels are available (including a washer and dryer!), you'll have to bring your own beach towels.
You'll have easy access to the lake thanks to the large yard, and don't forget the cabin's dock! If you plan on renting or bringing your boat to Okoboji, tie it to the dock's end. And when you're not sailing, gather with the cabin's friendly neighbors around the large fire pit.
---
7. Large Log Cabin
Outside the city limits is the three-story Large Log Cabin. It's set in a peaceful countryside in an area that's close enough to Spirit Lake's attractions. A half mile away is a boat ramp if you're planning on a leisurely sailing trip throughout East Lake Okoboji.
The cabin has a stocked kitchen and three bedrooms, but the 24×24 feet loft makes for a fourth. Besides the two beds and futon, there's a DVD/VCR-combo TV with a video selection. And the two main-level decks are, as reviewers reminisce, perfect for dining, socializing, and gazing at the plants and cornfield.
The lower level has a family room with a large-screen TV and separate rooms for laundry and Foosball and pool tables. They're set for 14 guests to have a great time—who has to depend on using the cabin's high-speed wireless internet?
---
Lake Okoboji Cabins at Bridges Bay Resort
Though these Okoboji cabins are also on the eastern side of the lake, they're grouped with Bridges Bay Resort. By staying in either one, you'll get passes and access to the waterpark's amenities; they're all a short walk away!
8. Poolside Cabin #178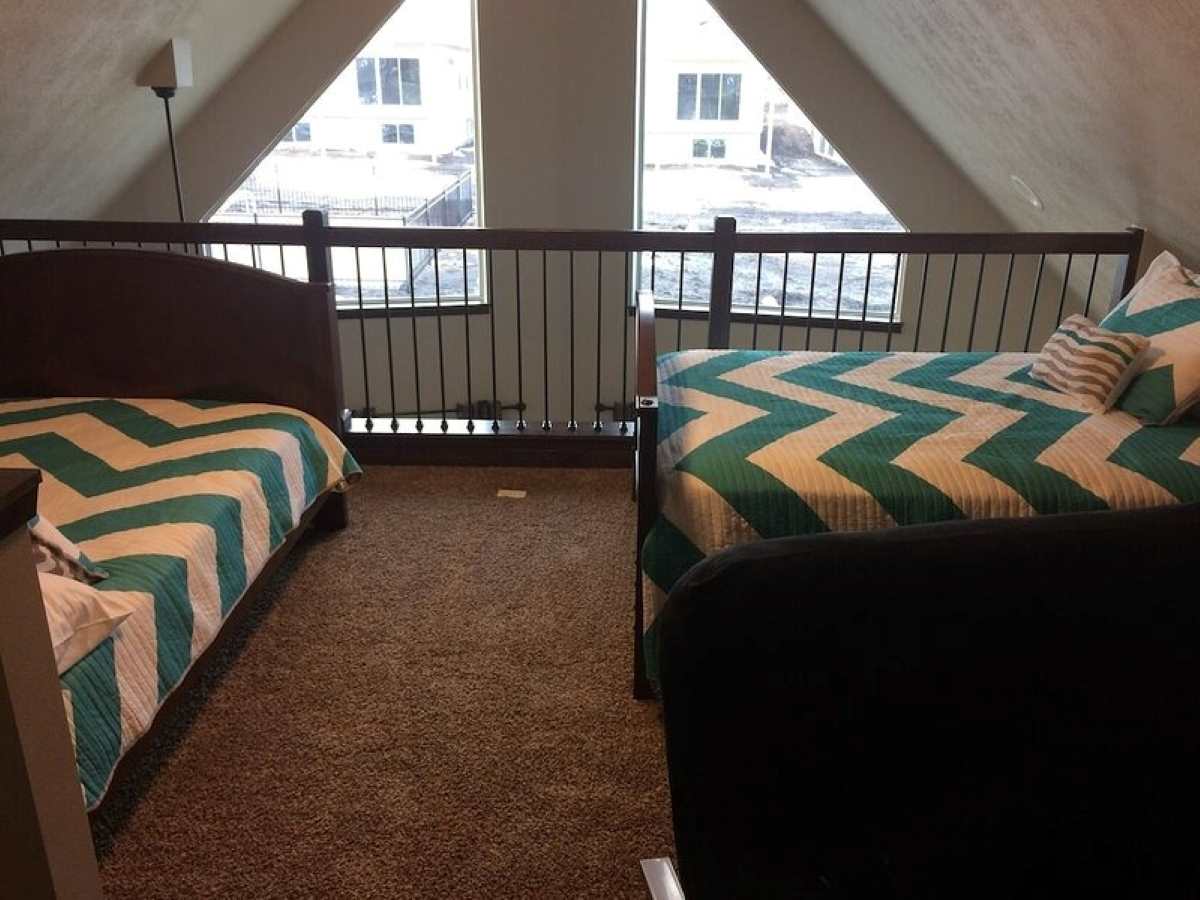 Families will love Bridges Bay's Poolside Cabin 178 for its open-floor plan and for being fully furnished. There are three bedrooms and bathrooms to accommodate up to 14 guests. Beds range from queen, bunk, and twin, and TVs range from 40 to 55 inches for good leisure time.
The kitchen is fully equipped with a large dining table and barstools for the counter to seat more people. Also, for outdoor dining, there's furniture and a gas grill out on the rear patio. From there, you'll have a view of the community pool, so go swimming, but don't forget to pack beach towels!
---
9. The Lookout Cabin #113
The three-bedroom-and-bathroom Lookout Cabin 113 is a good name for its balcony and private deck providing prairie views. Inside is a master bedroom with a full master suite with your basic bathroom necessities. You've also got another sleeping spot on the living room's pull-out couch.
The kitchen may be fully equipped, but it's only fair to warn you that it doesn't have coffee. Luckily, for the laundry room, you won't have to pack or buy detergent pods. If you do need to go out (errands or non-Bridges Bay entertainment), Arnolds Park's Broadway Street is there for you!
Be sure to look out for this Okoboji cabin!
---
10. The Bayside Cabin
The Bayside Cabin is, according to its host, the largest floorplan offered at Bridges Bay. There are four bedrooms and three full baths to accommodate 14 people, with a maximum of 10 adults.
Bayside's host really works to satisfy your stay. Should you lose your chance to book this Okoboji cabin, the host will offer you new listings. This option also applies if you need more space.
The cabin is furnished for families; for example, the lower-level bedrooms have Frozen and Minions decor for kids. And how many Lake Okoboji cabins constantly update decor and furnishings? On top of catering to specific needs, this amount of care for guests shows fine hospitality!
---
11. Bridges Bay Family Vacation Home
This Family Vacation Home is another one of Bridges Bay's best Lake Okoboji cabins for families. It has three bedrooms and baths; the master bedroom offers privacy, and the two others are upstairs with a loft.
The kitchen and living room are set up for family time. A high chair is available for your little one, and the table seats six but can expand to fit more people. In the living room is a 49-inch smart TV with a DVD player.
Finally, on a nice day, gather on the cement-padded patio with the provided furniture and grill some meals. While the adults are socializing, kids can play the cabin's yard Jenga.
---
Book One of the Best Okoboji Cabins!
There are many Lake Okoboji cabins that could fit your ideal home away from home while visiting Okoboji. However close you want to be to the city's attractions, or whatever amenities you need, the perfect Okoboji cabin exists.Visit our Places to Stay page for more ideas on where to book your stay in or near Minnesota!
About the Author
Latest Posts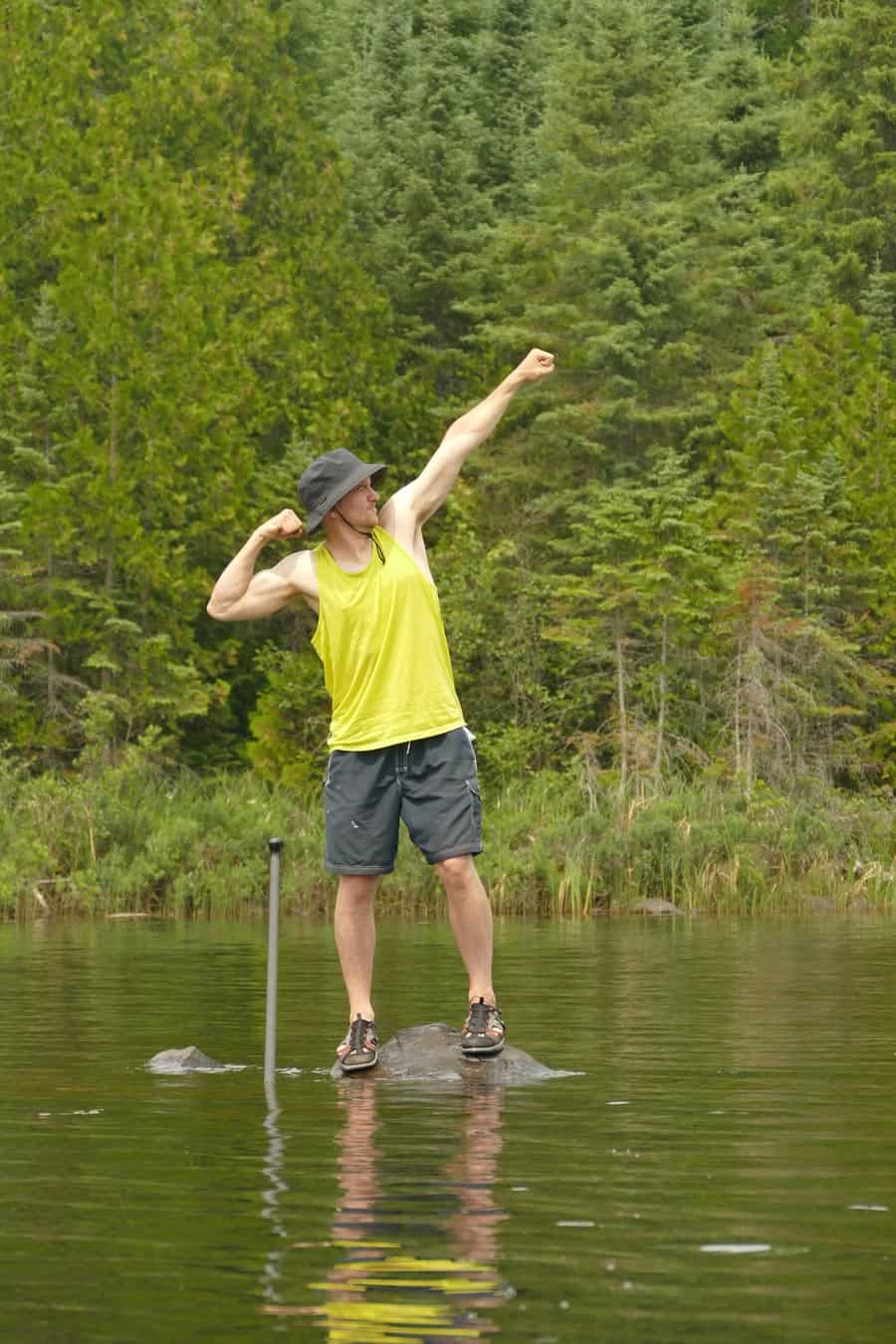 Born in Madelia, MN, to a now 5-generation Minnesota family, Ryan's MN roots go deep.
A painter by day, Ryan founded Life in Minnesota in 2013 with his wife Kelly to chronicle their musings on everything Minnesota. Ryan and Kelly are raising their 7 kiddos in Maple Grove, MN.
When he's not shuttling his kids around to hockey practice, you might find him in the shop working on his leatherwork. Undoubtedly, there will be a family trip to the Boundary Waters Canoe Area every summer, and of course weekends at Grandpa's cabin up north in the summer.