When it comes to Lake Vermilion cabins, the possibilities are endless. From luxury cabins to dream-like cottages, from sipping morning coffees on the terrace to enjoying delightful dinners on the grill, from fishing off the dock to a boisterous family game night – each property offers something to treasure.
Whether your next vacation is big or small, one thing is for sure – it will be memorable. Here's a list of the best Lake Vermilion cabin rentals that you won't want to miss!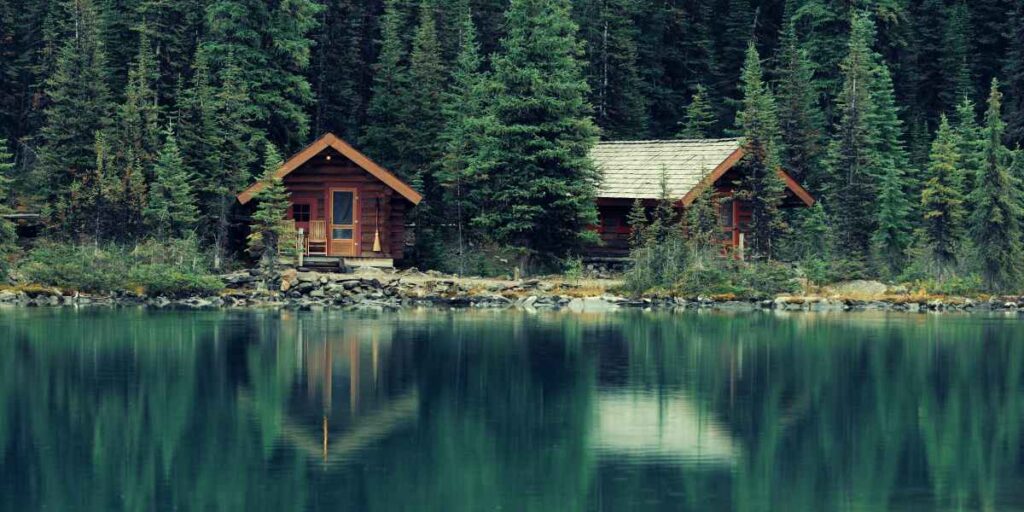 ---
Best Lake Vermilion Cabins for Small Groups
1. Pet-Friendly Two Bedroom Cabin
This two-bedroom cabin is one of the best Lake Vermilion cabin rentals for your next quaint family getaway. The property is only a half mile away from public lake access, and there's a huge backyard for your pets and kids to run around in. The host provides guests with a heaping pile of firewood to supply the outdoor fire pit, perfect for a serene evening in nature.
In the winter months, guests are encouraged to bring snowmobiles to enjoy the nearby trails that offer plenty of adventure – there's even a shed for snowmobile storage. Don't own a snowmobile? No worries! A nearby rental service will be more than happy to supply your family with the tools you need for a fun adventure at this winter wonderland cabin rental.
---
2. Lakeview Cabin
This rustic Lakeview Cabin is a small but sweet space that is perfect for those looking for a homey feeling while on vacation. With a petite patio that overlooks the lake, guests can enjoy a peaceful morning or delicious dinner on the grill at this Lake Vermilion rental.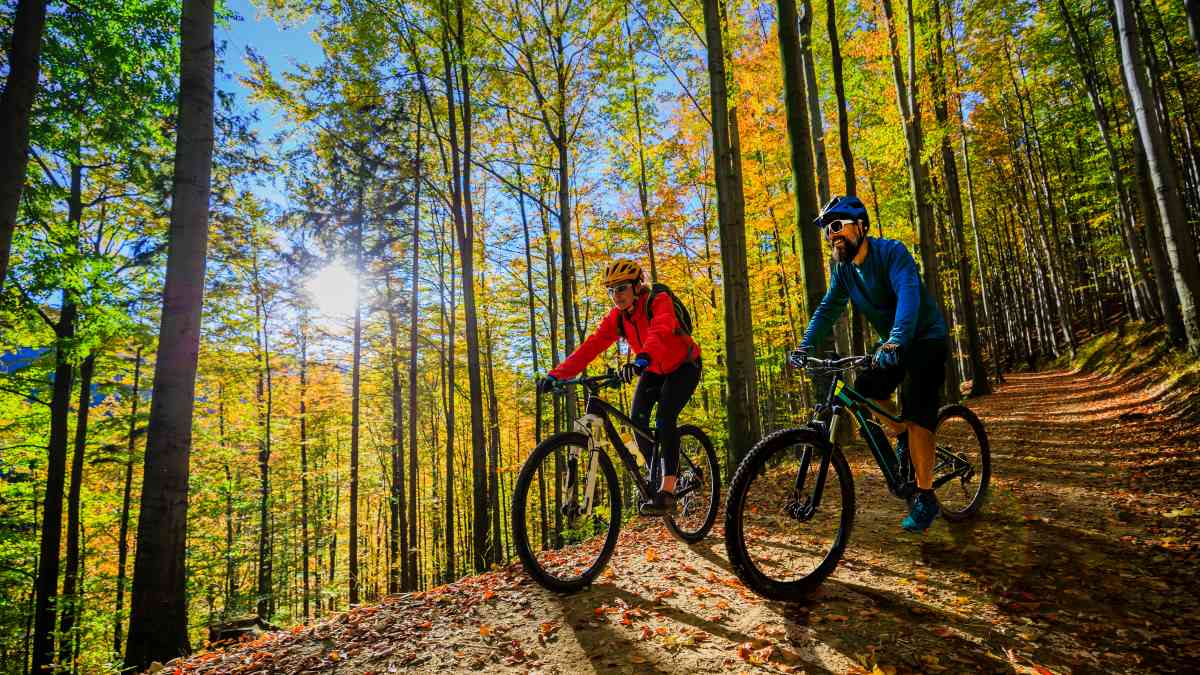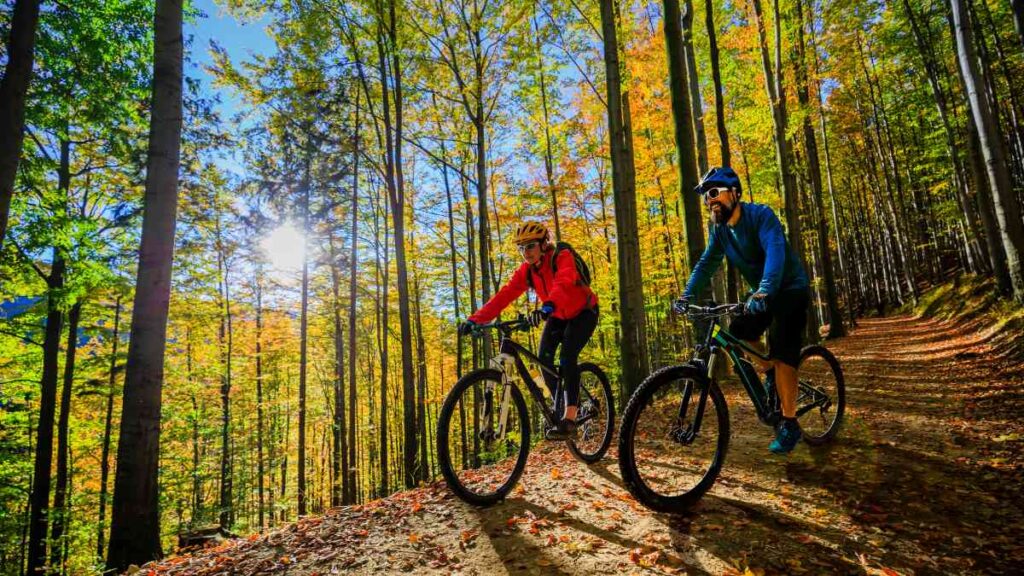 There are various nearby trails to hike or bike, and multiple shared docks come up to the property that are a great place to house your boat. With so many neat features, this is certainly one of the best Lake Vermilion cabins!
---
3. Wakemup Narrows Northwoods Cabin
When looking at Lake Vermilion cabin rentals, one thing is certain: there will never be a dull moment at the Wakemup Narrows Northwoods Cabin.
From enjoying a classic board game to laughing over stories told around the fire pit, enjoying the view on the garden swing, kayaking, paddle boating, or relaxing in the hammock after a fun-filled day – this rental cabin has something fun for the whole family.
---
4. Modern Pike River Cabin
Built-in recent years, this Modern Pike River Cabin has a great location for everything you'd want on vacation! The cabin is just a short drive from Fortune Bay Casino and Wilderness Golf Course, and still boasts plenty of on-site fun. This rental has a private dock that features a bench – perfect for relaxing or fishing.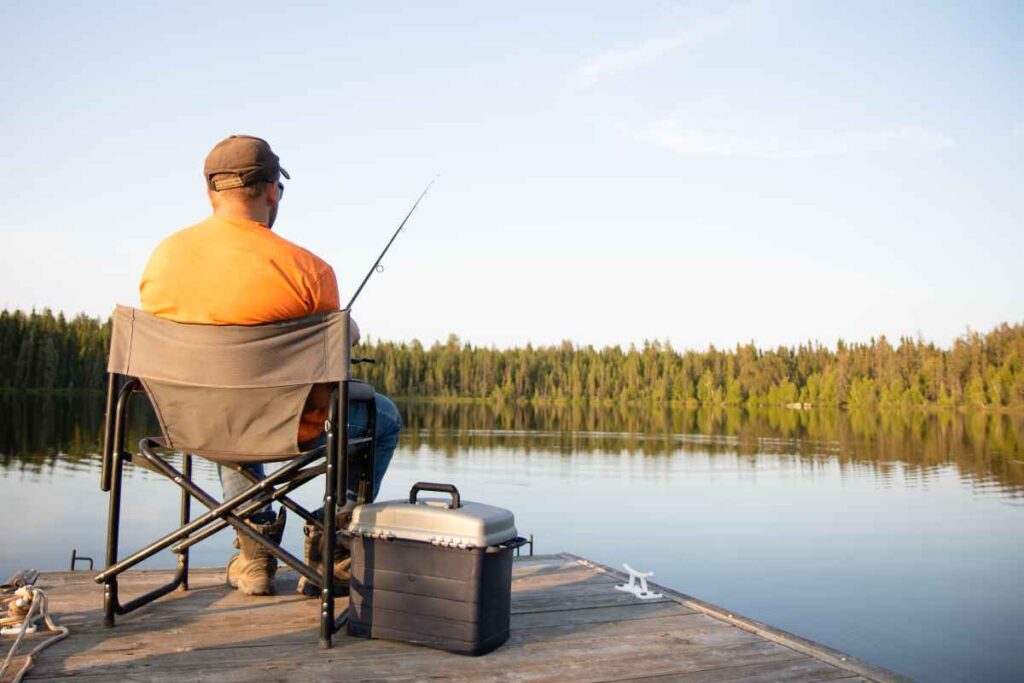 Spend some time warming up around the outdoor fire pit, enjoying a meal on your deck, or even head down the nearby snowmobile trails. Whatever it is you're looking for, this is definitely one of the most amazing Lake Vermilion cabins!
---
5. Pike Bay Fishing Cabin
This two-bedroom one-bathroom Pike Bay Fishing Cabin comfortably sleeps eight guests and is one of the most perfect Lake Vermilion cabins for fishing trips. A spacious patio sits right above the water – next to the dock that's eagerly awaiting its next group of fishermen.
It's important to note the cabin doesn't have wifi, but that can be a great excuse to truly disconnect and enjoy everything this Lake Vermillion rental space has to offer!
---
6. Comfortable Cottage
For an adorable Comfortable Cottage that has 200 feet of shoreline and its own private dock, look no further. This endearing Lake Vermilion rental is great for small families or groups of friends who are looking for a serene getaway guaranteed to give them a much-needed break from the hustle and bustle of everyday life.
The owners offer kayak and bike rentals, and the grand shoreline is a great place to try and beat your personal fishing record!
---
7. Vermilion Sunsets Cabin
Vermilion Sunsets Cabin is a lovely Lake Vermilion cabin rental that is aptly named for the stunning sunsets that can be seen from the two-level deck. Rocking chairs and a wrap-around bench make for the perfect resting point to settle in and watch nature at its finest. Kayaks and canoes are available, as well as a modern grill and fire pit.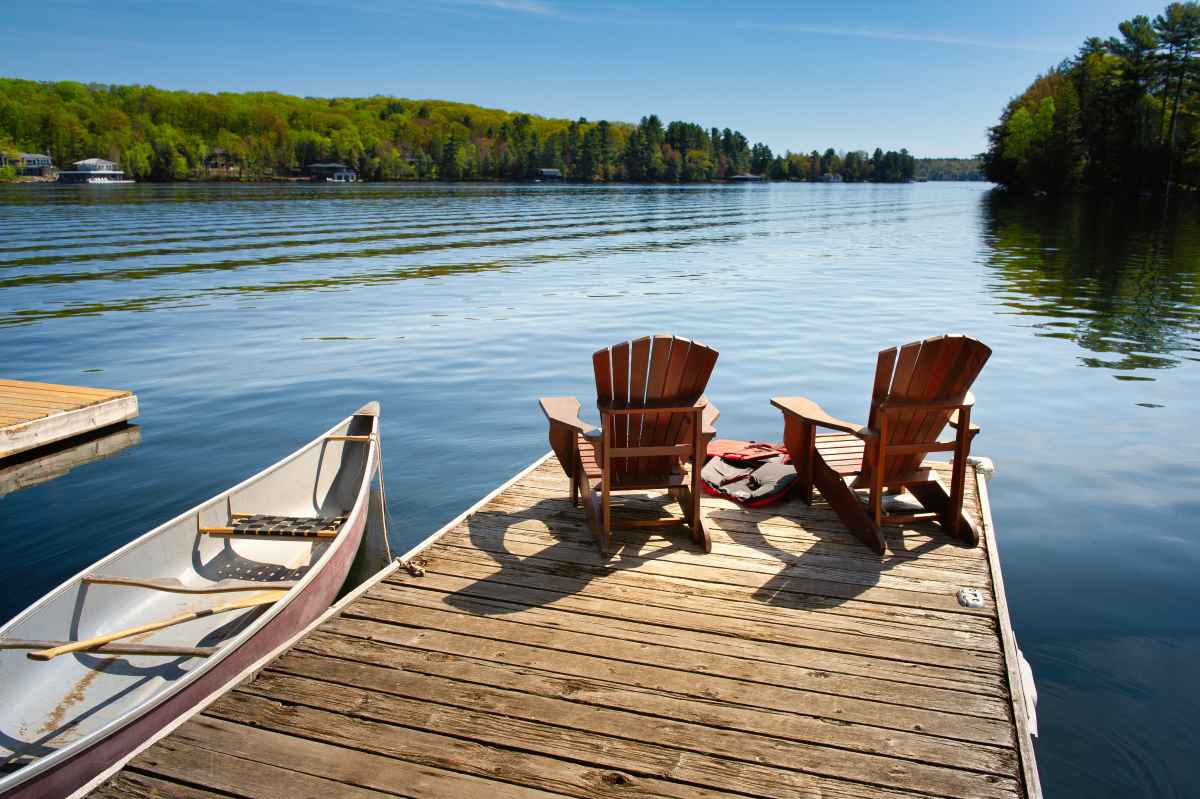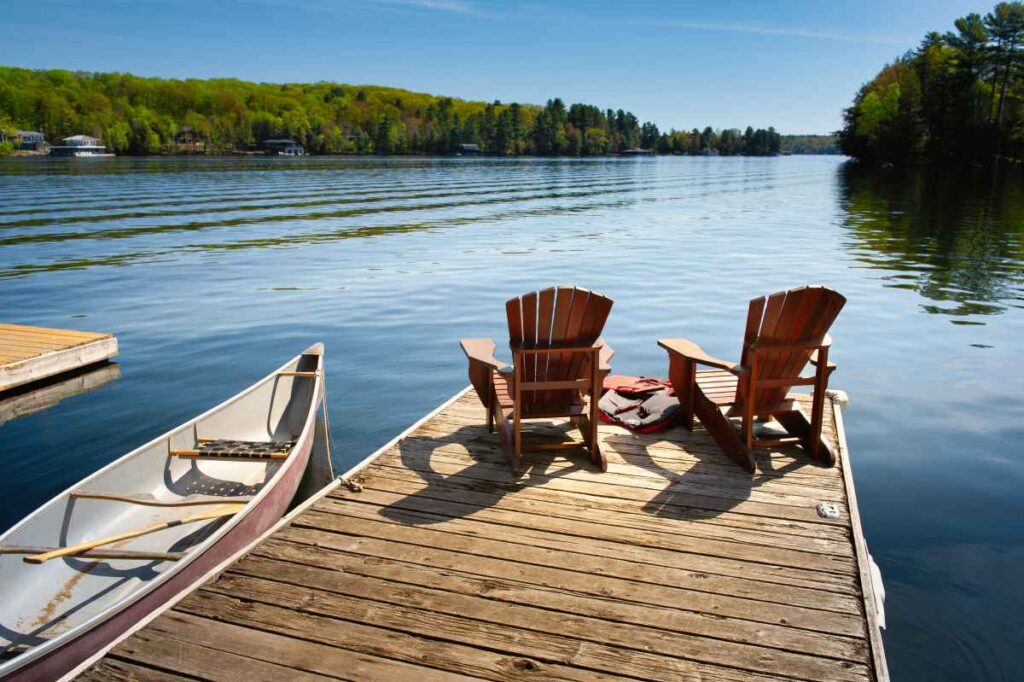 For those who enjoy the comfort of indoors, large floor-to-ceiling windows give guests the chance to admire the sunset from inside the cabin!
---
8. Newly Remodeled Oak Narrows Retreat
All Lake Vermilion cabins are unique, but this Oak Narrows Retreat is truly one of a kind. Recently renovated, this admirable cabin has a screened-in porch, private dock, and a waterfront bunkhouse.
The main cabin features two bedrooms, and a few steps away lies the bunkhouse – with two more beds and a futon that become the perfect sleeping spot for older kids or additional guests.
---
Best Lake Vermilion Cabins for Large Groups
9. Reggie's Retreat
Reggie's Retreat is one of the larger Lake Vermilion cabin rentals that comfortably sleeps twelve guests. The property is very pet-friendly – dog beds, bowls, towels, and blankets are available to make your furry friend's stay just as pleasant as yours!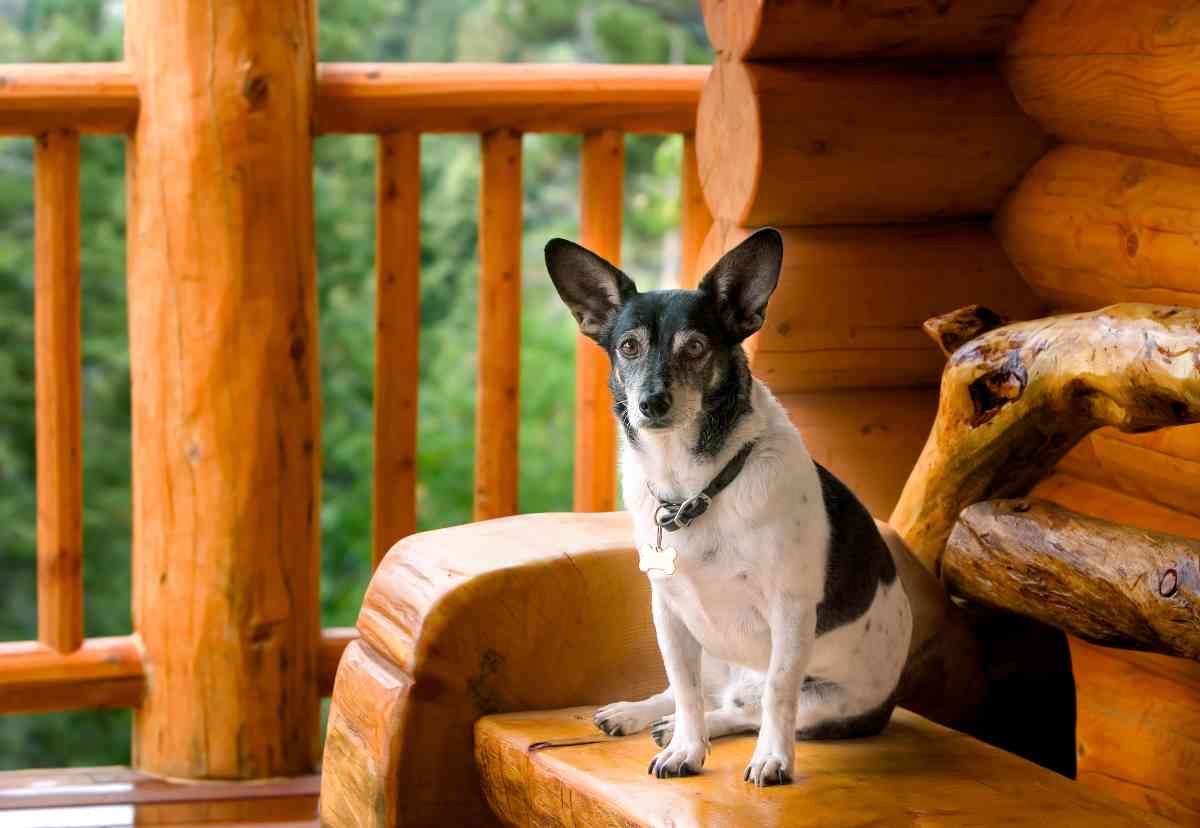 The cabin is close to many hiking trails and has a two-car garage, perfect to leave your vehicle in while you embark on the five-minute walk to downtown Tower – where you'll find a few bars, restaurants, and even an ice cream shop. If you'd prefer a night in, there are plenty of board games for you and your group to enjoy.
---
10. Luxury Log Home on Private Sand Beach
If you're looking to splurge on your next family vacation, this Luxury Log Home on A Private Sand Beach is certainly one of the most lavish Lake Vermilion cabins.
Almost 5000 square feet, this secluded cabin rental home sleeps fourteen people and sits atop 2.5 acres – complete with a sauna, movie theater room, game room, pool table, fish cleaning table, separate bunkhouse, stunning fireplace, close proximity to various bars and restaurants, and much more!
---
11. Spacious Modern Cabin
This five-bed three-bath Spacious Modern Cabin is a great place for your family to enjoy a lovely getaway on Lake Vermilion.
A game room and plenty of space make for an entertaining evening in, and for outdoor adventurers – you can rent a pontoon boat, fishing boat, kayak, canoe, or stand-up paddleboard!
---
12. Private Island Rental
Yep, you read that right – this Private Island Rental is one of the most unique Lake Vermilion cabins. This 1.5-acre island is completely secluded – only cabin guests have access to the land.
Enjoy dock fishing, breathtaking sunsets, rent a motorboat, or settle into the peace and quiet with one of the many books readily available in the cabin.
---
13. Elite Lakeside Retreat
This Elite Lakeside Retreat is ideal for larger families looking to relax and enjoy all that Lake Vermilion has to offer.
This Lake Vermilion cabin rental features five bedrooms, two bathrooms, gorgeous floor-to-ceiling windows, a sauna, a cozy fireplace, and a grand backyard with a charming sandy beach area and a small playground for young ones to enjoy.
---
14. Historic Westhaven Lodge Lake Vermilion
The Historic Westhaven Lodge Lake Vermilion is fantastic for large groups – up to eighteen people can sleep comfortably! If you still need more space, don't worry – there's an additional cabin next door that can house five more guests.
The lodge has a sauna, fire pit, private dock, fish cleaning cabin, as well as canoes, paddle boats, and fishing boats readily available. With such a great capacity for guests, this is definitely one of the best Lake Vermilion cabins for huge friend and family trips!
---
Wrapping Up the Best Lake Vermilion Cabin You Can Rent
Whether you're embarking on a short trip or a week-long getaway, unforgettable memories are just waiting to be made at one of these beautiful Lake Vermilion cabins. Stories made to be told for years to come are just around the corner!
Still haven't found your perfect getaway? Then keep learning about unique places to stay in Minnesota to book the perfect reservation for your next trip!
Can't get enough of Minnesota lakes? Then keep living the Minnesota lake life with the help of my info posts and guides!