Planning to experience the great outdoors aboveground and underground? Trying to engage the next generation with adventurous camping trips and learning experiences?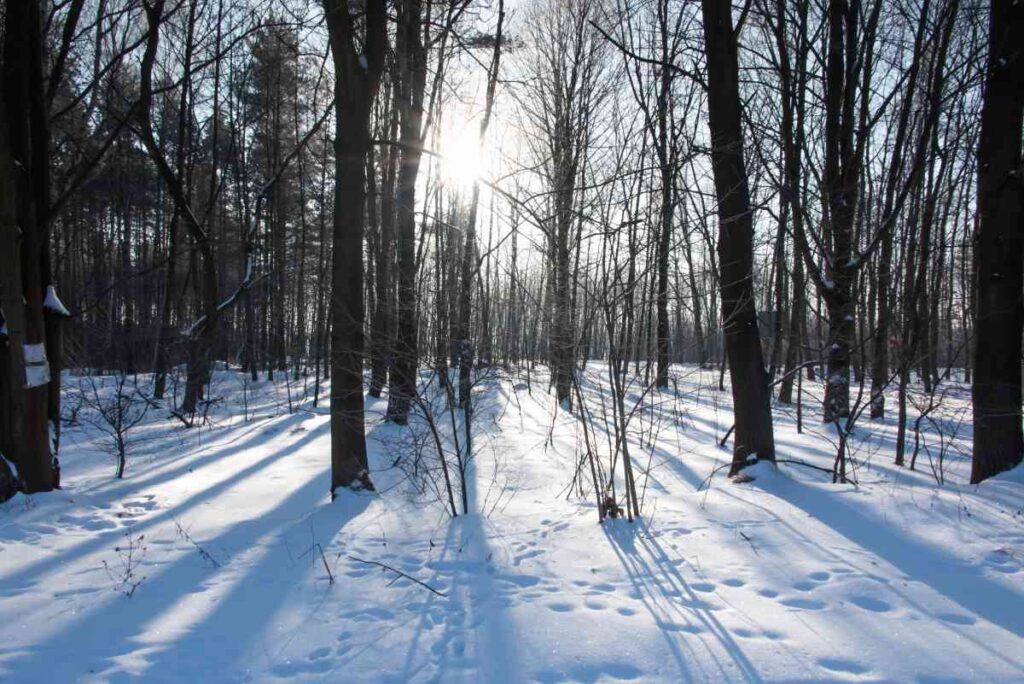 Visit Lake Vermilion-Soudan Underground Mine State Park! The outdoor activities and historical tours will make your vacation there lively! And with the park's Wi-Fi coverage, it's perfect for people who are more familiar with screens than with nature!
Read on to learn about Minnesota's next-generation state park and its first iron ore mine!
---
Brief History of the State Park
The history of Lake Vermilion-Soudan Underground Mine State Park is rife with mining. The land's bedrock is rich with ore, which led miners in the early 1880s to establish the Soudan Mine.
The mine produced oxygen-rich ore, which was made into products like high-quality steel and open-hearth furnaces. But as technology advanced and operating costs grew after World War II, the ore was no longer necessary. In 1962, the mine closed.
A year later, the US Steel Corporation donated the mine and 1,200 acres of the land to Minnesota. It then became Soudan Underground Mine State Park.
Park Merging
In 2010, about 3,000 acres of Lake Vermilion's shoreline were established as Lake Vermilion State Park. Four years later, the park joined with Soudan Underground Mine State Park, combining them into one park.
---
Where Is Lake Vermilion-Soudan Underground Mine State Park?
The park is located in northern (Soudan) Minnesota on the southern shore of Lake Vermilion. It's two miles east of the city of Tower; take U.S. Highway 169 going east and follow the street signs.
GPS Discretion
GPSs are useful for getting to places, but they're not reliable if you're going to the Soudan Mine.
There are two entrances to the mine—summer and winter—but one will not have GPS coordinates. If you're going to the summer entrance (once you reach Tower, MN), let the street signs guide you.
---
Camping at Lake Vermilion-Soudan Underground Mine State Park
Camper Cabins
These eight cabins are available year-round. With their full and twin bunk beds, they can sleep up to six people.
Heat, electricity, drinking water fill stations, and free Wi-Fi are available in the cabins! For people who want internet access but are willing to encounter nature, this is a great compromise!
Outside, each cabin has a fire ring, picnic table, and an outdoor counter. And a bathhouse is shared between the cabins, providing showers, toilets, and water fountains.
Campsites
Lake Vermilion-Soudan Underground Mine State Park has 36 first come, first served campsites. And 32 of them are electric sites due to their having 50- and 30-amp outlets, including free Wi-Fi.
Each site has a table, fire ring, and grate. Vault toilets are spread out on the campground, as well as drinking water spigots.
For large groups, three campsites allow for people to use not only tents but also RVs and trailers. These sites have screened-in picnic shelters, fire rings, and RV pedestals.
Boat-in campsites
There are two boat-in campsites at Stuntz Bay, located on the west side of the park. They each have a fire ring, a bear box to conceal the scent of trash from bears, and an outhouse.
Just like the park's 36 sites, these two are on a first come first served basis. So call to see if they're taken or not!
Booking and Permits
You have 120 days to make a reservation before your arrival date at the park. When making reservations, you're given any time of the day to call or make them online!
Cabin or campsite, you need a daily permit to start campfires at Lake Vermilion-Soudan Underground Mine State Park.
Vehicle permits are required for the park. When you purchase them at the Visitor Center's gift shop, they're valid for a whole year. This makes visiting Lake Vermilion-Soudan Underground Mine State Park again convenient!
Things to Consider Before Going
Before you plan on camping at Lake Vermilion-Soudan Underground Mine State Park, keep these in mind:
Plumbing: The cabins have no indoor plumbing, not even a sink, so dishwashing is out if you brought dishes. You could still do it if you boil water over a fire ring (and pack or buy soap).
Firewood: When building a campfire, use the park's approved firewood, which is included in your campfire permit. This is to stop the spread of tree-killing insects in Minnesota, so don't use random downed branches.
Sanitation facilities: Stay in a cabin, and you're treated with a heated bath house. The other facilities, however, are seasonal. If you stay in a tent, come at a time the vault toilets are open or walk to the Visitor Center.
What to Bring
When packing your camping gear, especially bedding for the cabins, pack a jacket, coat, and sturdy shoes. Touring the 51-degree Fahrenheit Soudan Mine will be a chilly moment, not to mention the terrain will be rough!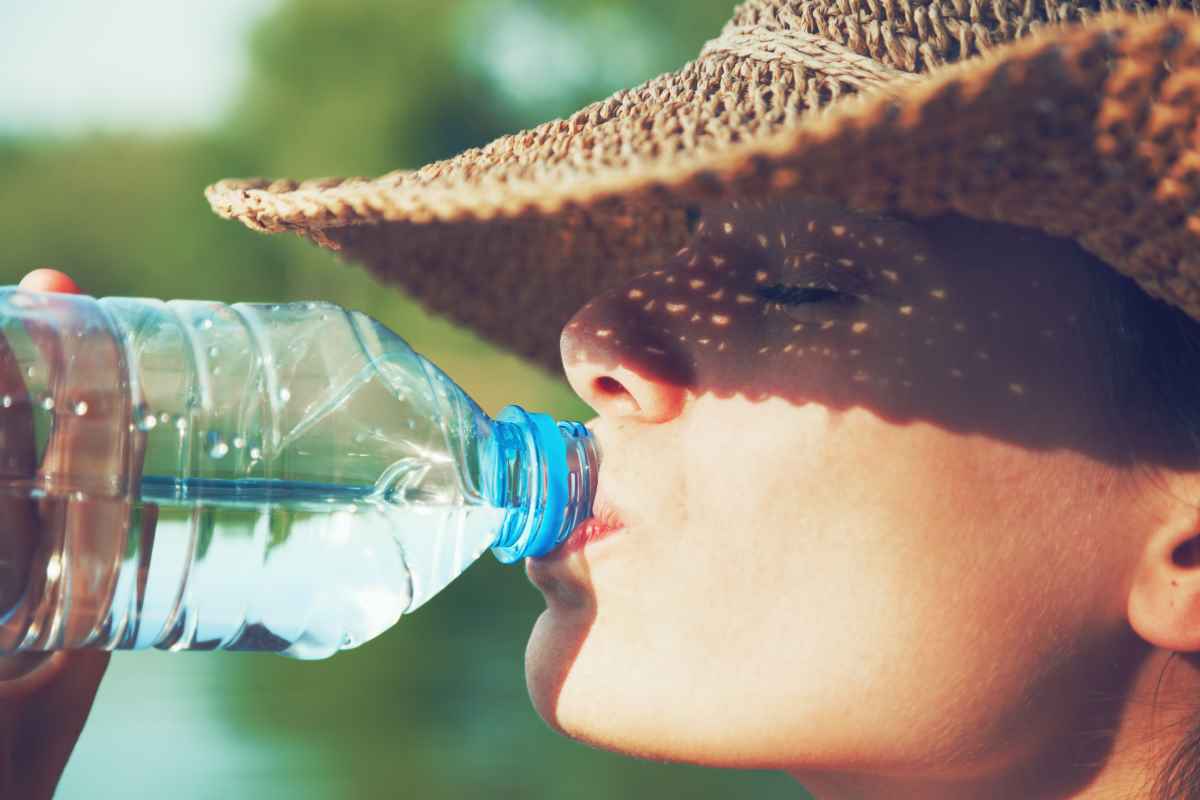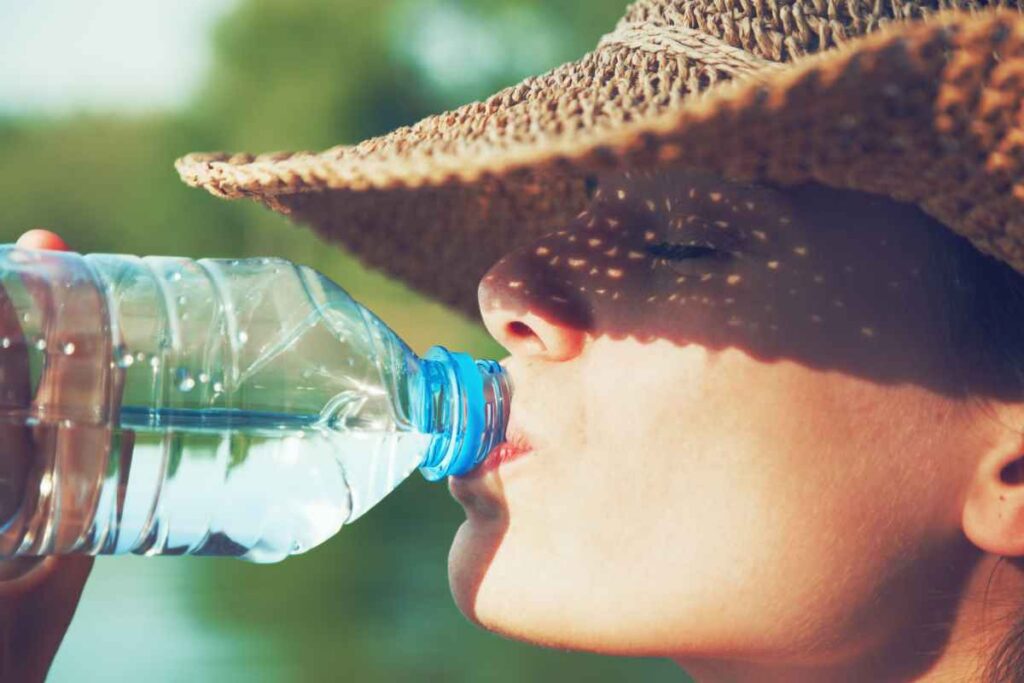 Some parks like Lake Vermilion-Soudan Underground Mine State Park provide drinking water, but bring your own water bottles. You never know when water problems could occur, and the water spigots could be shut off depending on the season.
---
Activities at Lake Vermilion–Soudan Underground Mine State Park
Visitor Center
Looking for historical insight? The park's Visitor Center has interpretive exhibits about mining culture, physics, and natural history. The center also offers naturalist programs that involve geology, canoeing, and skill building.
Bird and Wildlife Watching
Lake Vermilion-Soudan Underground Mine State Park has birds that are a sight to see! The park's bird checklist can give you an idea of what birds you'll see and how to identify them.
Besides birds, as you camp or trail the park, other animals may make appearances. Black bears, timberwolves, fishers, and white-tailed deer will make great pictures! But keep your distance and your food sealed tight!
Hiking
There are five hiking trails in the park. Not all of them are marked or developed, so hike with caution if you don't see signs.
Here are two trails to get you started:
Hiking Club Trail (Miners' Trail): This wide, hilly 2.4-mile loop starts at the Visitor Center and passes the Soudan Iron Formation to the woods. Then it goes near the open mine pits and loops back to the Center.
West Tower Mine Trail: This 0.2-mile rocky loop also starts at the Visitor's Center. It goes through the woods and passes early mining pits. The trail becomes a boardwalk and has you passing the park's deepest mine pit.
The Visitor Center provides maps that will show you more of the trails of Lake Vermilion-Soudan Underground Mine State Park.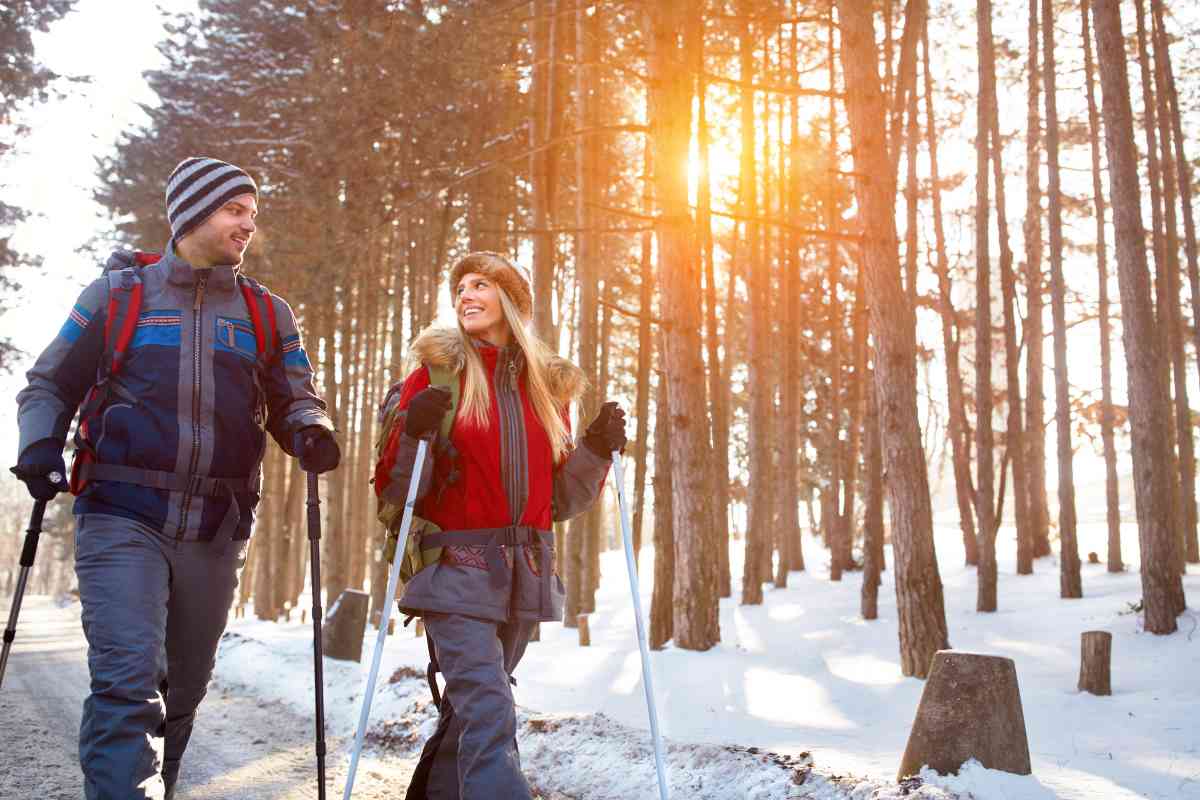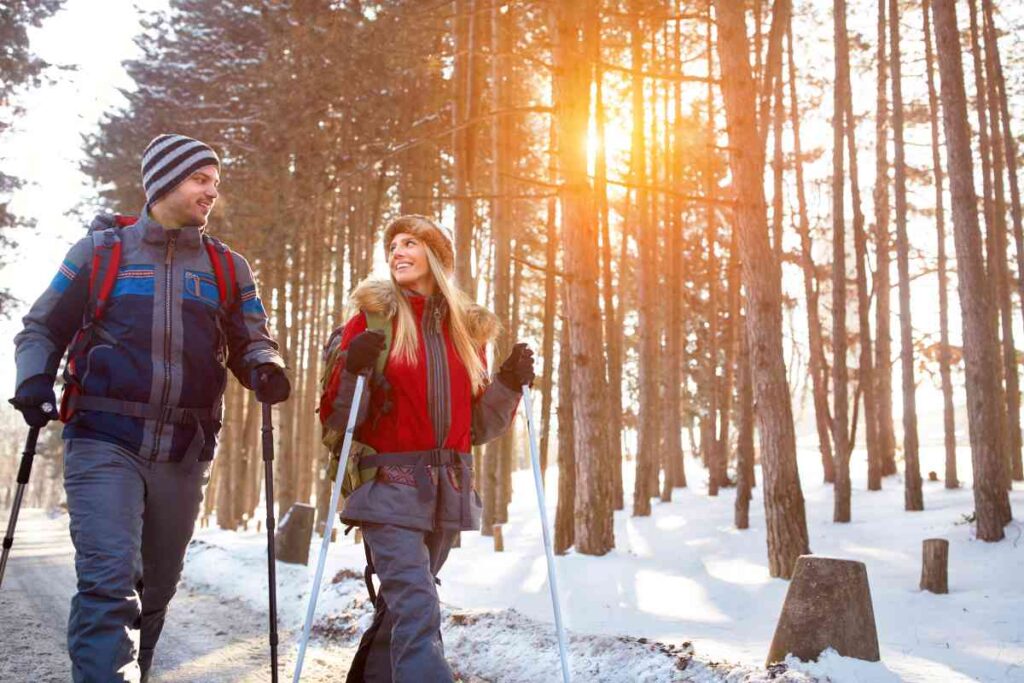 Winter
Hiking in the snow? The trails allow for snowmobiling and snowshoeing!
Water Recreation
Love to fish? There are lots of spots on Lake Vermilion's shore for that! If you prefer fishing on a pier, the Armstrong Bay day-use area northeast of the park will accommodate you!
With two boat-in campsites, boating and canoeing are inevitable activities at Lake Vermilion-Soudan Underground Mine State Park. Launch your boat or canoe at Stuntz Bay's boat access point for a stroll on the lake!
Soudan Mine Touring
The Soudan Mine features three tours that last about an hour and 15 minutes each:
Underground Mine Tour: Go 2,341 feet underground on an elevator and ride the rails while learning about mining!
Walking Drift Tour: Go on a three-quarter mile walk and learn about the miners' work days. You'll also learn how they mined for iron ore and what happened to it once it reached the surface.
Secrets of the Deep—Science Tour: Learn about the experiments scientists did in the mine's lab, from finding alternative energy sources to water purification methods.
The tours are ADA-accessible and hold up to 10 people. Reservations are open on April 1, with the tours opening on Memorial Day and lasting until Labor Day.
---
Bats in the Soudan Mine
As many as 10,000 to 15,000 bats live in the Soudan Mine during the winter. Very few can be found in there in the summer since they'll be in the woods.
The bats return to the mine in late July and early August. Dusk is when you'll likely see them at Lake Vermilion-Soudan Underground Mine State Park. That's when they'll exit the mine to find food.
White-Nose Syndrome Notice
Currently, there is confirmation that white-nose syndrome (WNS) is infecting some of the bats in the Soudan Mine. It affects them during hibernation, causing them to wake up before it ends. This compromises their fat reserves, leading to starvation.
A visible sign is the white fungal growth on the bats' noses and wings. The disease isn't dangerous to humans, but it spreads through their clothes, shoes, and gear.
The Secrets of the Deep tour reveals that scientists are studying bacteria found in the mine to find a treatment. In the meantime, be sure your clothing and supplies are clean and sanitized before entering the Soudan Mine.
---
Ideal Time for Visiting Lake Vermilion-Soudan Underground Mine State Park
Lake Vermilion-Soudan Underground Mine State Park is open daily from eight in the morning to ten in the evening. The best times to visit the park depends on your preferences.
If you're visiting for the tours, the best time to visit would be in the summer. If you're going camping, the sites will be open until mid-fall, so summer is once again an ideal season to visit.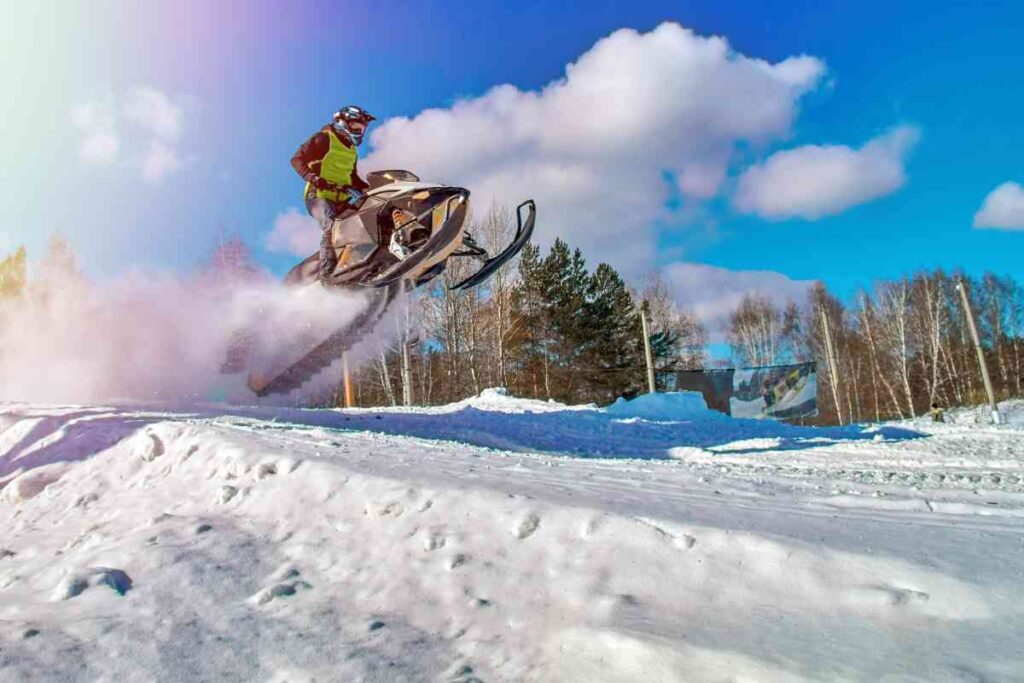 Winter's a great time to visit the park if you want to get out snowmobiling. And fall's perfect for anybody who loves seeing the fall leaves color the trees while walking the trails.
---
Plan Your Visit to Lake Vermilion–Soudan Underground Mine State Park!
Lake Vermilion-Soudan Underground Mine State Park is rich with adventure, not just ore!
Visiting a two-in-one state park such as this will appeal to anybody whether they're outdoor people or not! And that goes for the lovers of technology and history!
Love spending time outside? Then discover the Minnesota Outdoors to continue learning new ways to reconnect with nature!
About the Author
Latest Posts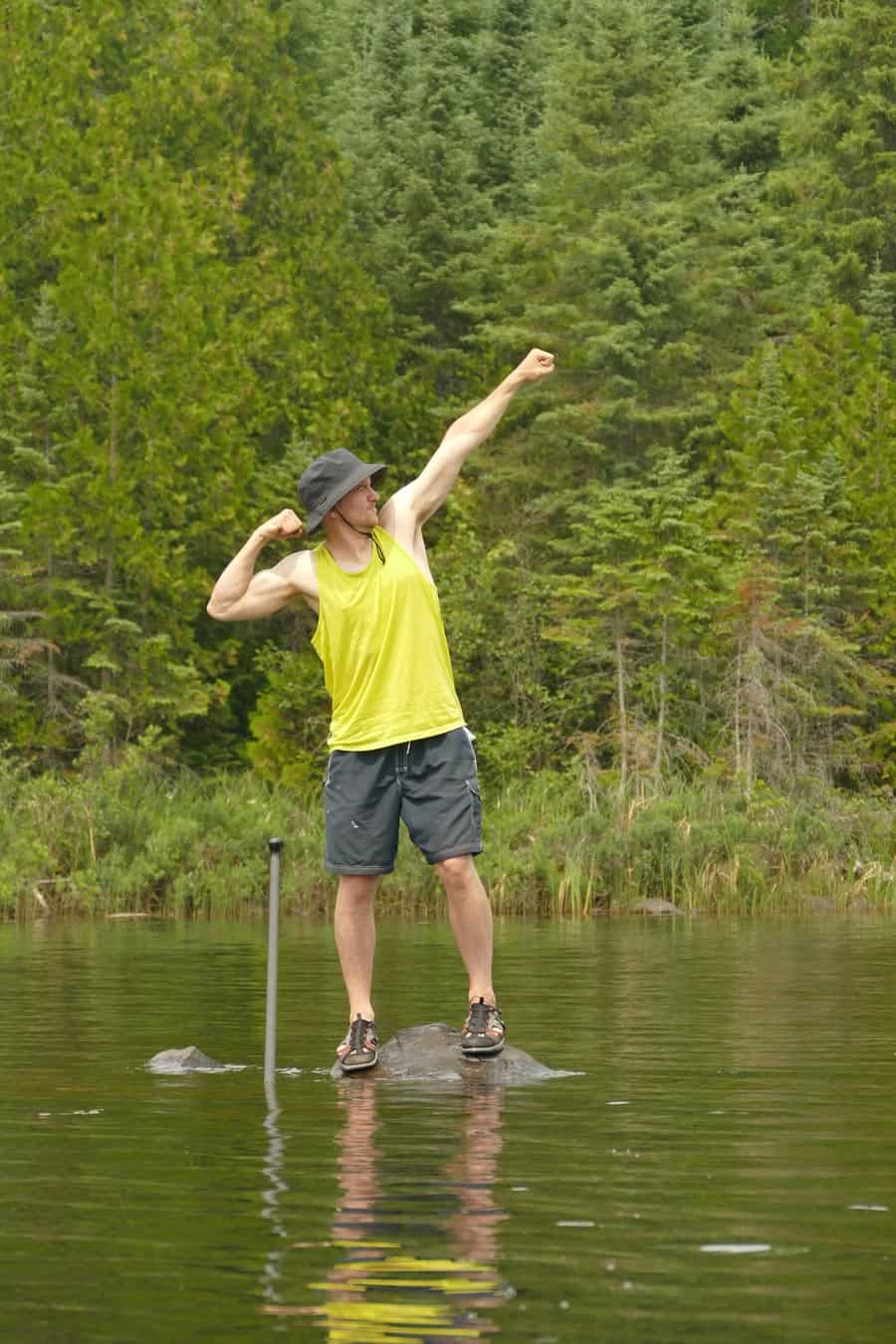 Born in Madelia, MN, to a now 5-generation Minnesota family, Ryan's MN roots go deep.
A painter by day, Ryan founded Life in Minnesota in 2013 with his wife Kelly to chronicle their musings on everything Minnesota. Ryan and Kelly are raising their 7 kiddos in Maple Grove, MN.
When he's not shuttling his kids around to hockey practice, you might find him in the shop working on his leatherwork. Undoubtedly, there will be a family trip to the Boundary Waters Canoe Area every summer, and of course weekends at Grandpa's cabin up north in the summer.