As one of the biggest lakes in all of Minnesota, Lake Vermillion is beloved for its beautiful waters, scenic lakeshores, rich history, abundant fish, and first-class resorts. If you like lake vacations, Lake Vermillion is the place for you!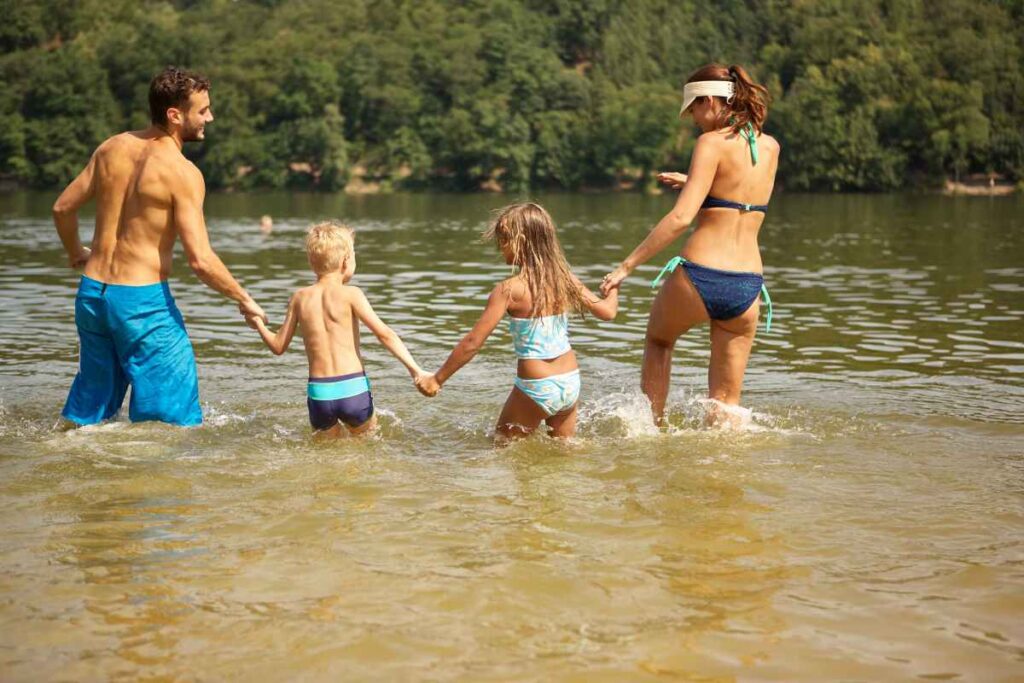 Learn everything you should know about Lake Vermilion before planning your next family trip.
---
About Lake Vermilion
Body of Water
Let's take a look at some facts about Lake Vermillion to learn more about this amazing natural space.
Lake Vermillion is truly a versatile landscape. Nestled between the towns of Tower and Cook in the Arrowhead Region, it features undeveloped and rugged nature, hundreds of acres of water, sandy beaches, protected inlets, and first-class service areas.
I previously said that Lake Vermillion is one of the largest lakes in Minnesota, and I wasn't lying! It's specifically the fifth largest when comparing the surface area of lakes whose shores are 100% within Minnesota. Lake Vermilion has over 39 thousand surface acres of water, and the deepest parts of the lake are 76 feet.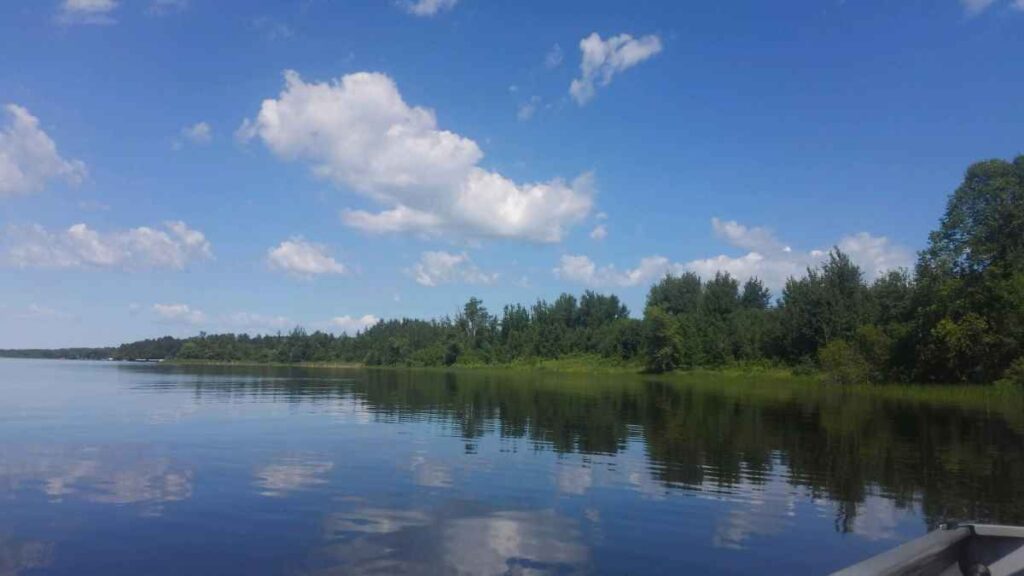 Another great aspect of Lake Vermilion is that it has over 360 islands within its body of water. All these islands help protect the lake from dangerous waters, meaning that the lake remains safely navigable through most weather patterns.
Preferred Destination
Lake Vermilion is by no means an undiscovered destination. Yearly visitors come from all over the Midwest, and there are plenty of resorts and hotels to host them all.
Lake Vermilion is particularly loved for its fishing potential, natural setting, and relative vicinity to all sorts of entertainment. In fact, Lake Vermilion is nestled into the Superior National Forest, and located right next to the Boundary Waters Canoe Area Wilderness.
Another reason why Lake Vermilion is a preferred destination is that it is considered one of the most scenic lakes in all of the US.
---
Lake Vermilion History
Lake Vermilion has an interesting and rich history that dates back to ancient times.
Ancient History
It turns out that people have been enjoying Lake Vermilion for thousands of years! Early evidence of this includes cemetery sites, and mineral mining that was clearly conducted before the arrival of Europeans.
In fact, experts believe that various Native American peoples inhabited the area even before 7000 BC.
European Explorers
It took the Europeans much longer to discover Lake Vermilion. It wasn't until the 1600s that French fur traders happened upon the lake and the Sioux Indians who lived there.
They began trading with the Native American tribe, as well as with the Chippewa, who moved in years later. Chippewa descendants still live near Lake Vermillion today!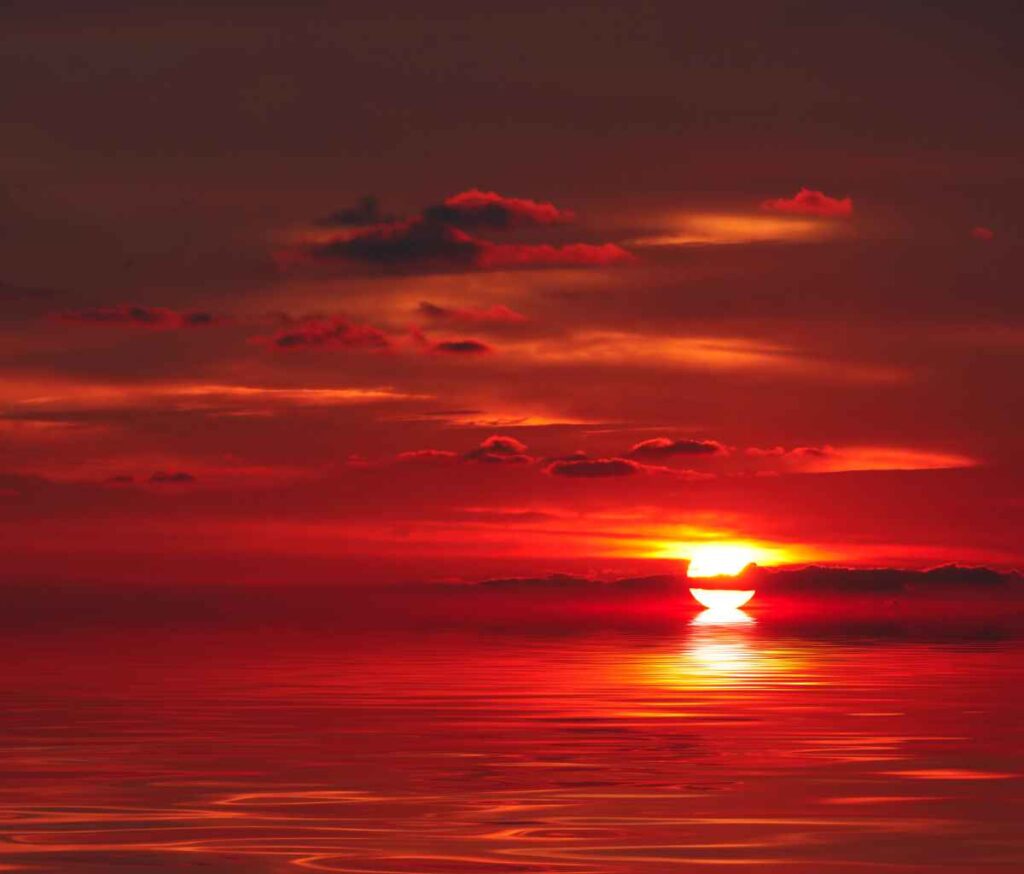 The French are also credited for the name Vermilion. A Native American tribe called the lake Nee-Man-Nee, which is roughly translated to water turning a hue of red from the setting sun. This clearly influenced the French fur traders who christened the lake Vermilion, which is the Latin name of the ancient red-orange pigment.
The French quickly recognized the importance of Lake Vermilion, which sat in a strategic location among all the bodies of water in the area that eventually lead right to Hudson Bay in Canada. In 1670 they built the first port in Lake Vermilion, and the fur trade continued to flourish.
Lake Vermilion was such an important area that it even ended up becoming a defining landmark for the international border under the Treaty of Paris in 1763. In that treaty, France gave Canada to Great Britain, and then Great Britain and America began arguing over who had economic claim over the Lake Vermilion region.
In the meantime, Britain built trading posts in the area and claimed dominance of the fur trade until, almost a century later, America was able to convince Britain of a new international border. This saw Lake Vermilion come back into US hands.
Gold Rush
A couple of decades later, a geological survey team made an amazing discovery in the area around Lake Vermilion: gold! Shortly after, an old Native American route was used as the foundation of a rugged road to the gold fields called Vermilion Trail.
Though the trail quickly became populated with many hopeful gold-diggers, the Vermilion trail was a very difficult journey, and not easily accessible. It was over 100 miles long, which meant that it took a wagon three days to travel the entire distance.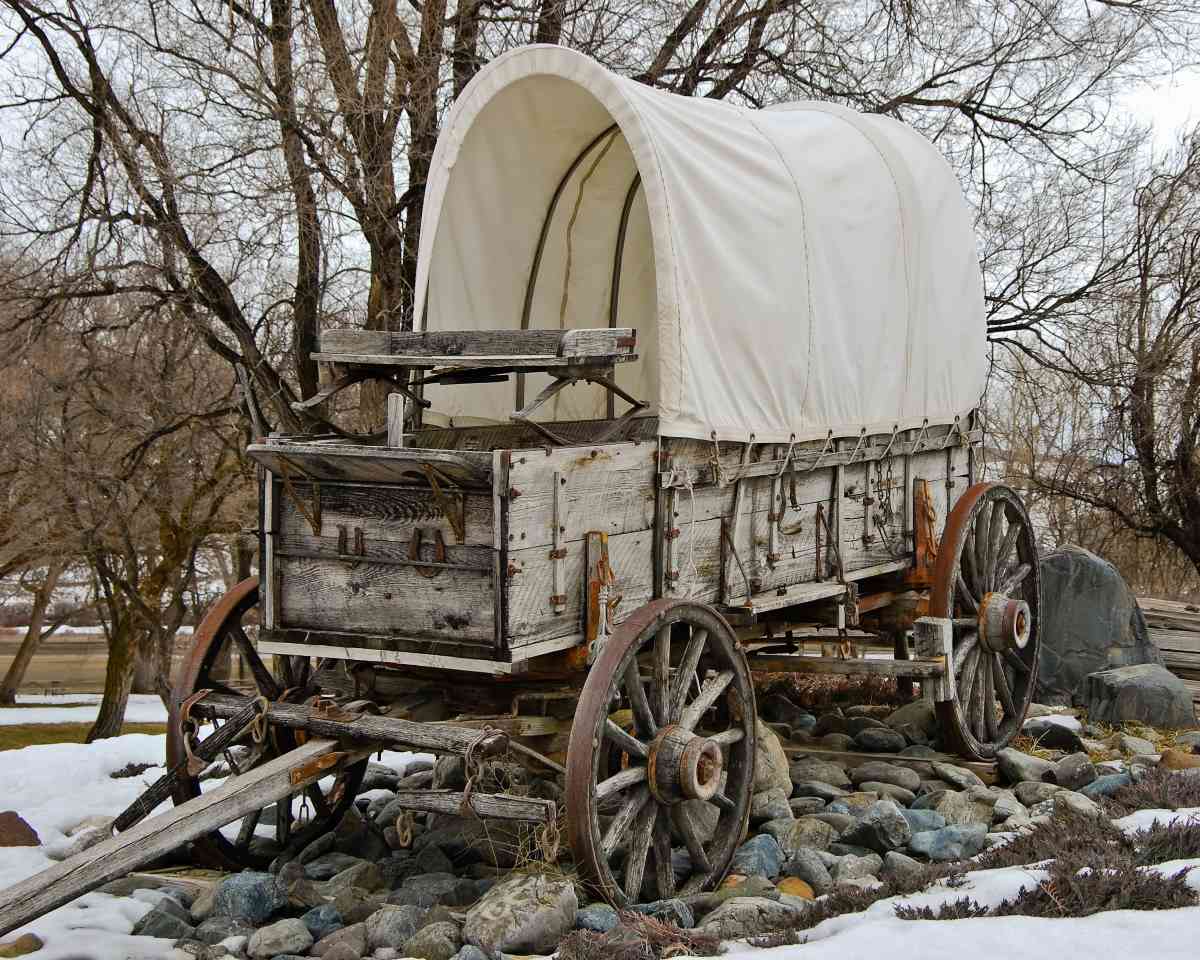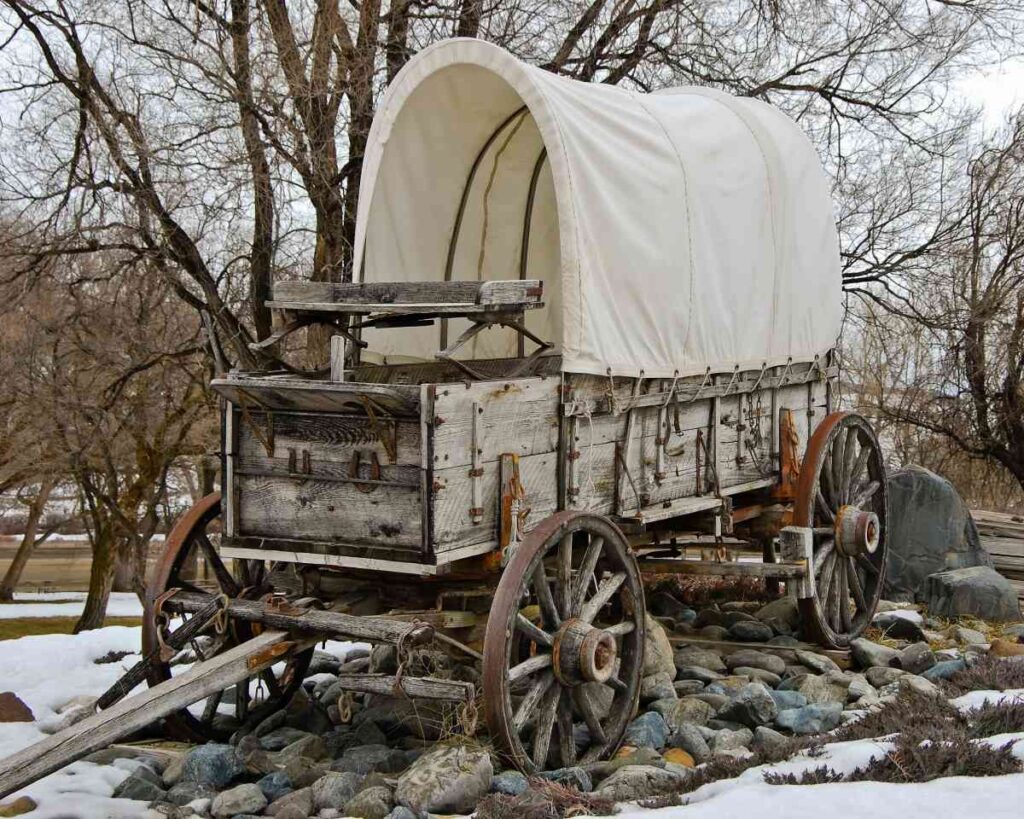 Plus, wagons could only be taken in the winter, when the ground was solid. In the summer, swamps created significant impediments that were simply impossible to cross with horses. You can only imagine how tiring the journey must have been!
As if it couldn't get worse: it was all for nothing. Though gold had been detected by the geological team, the quantities did not warrant a gold rush. Miners gave up and abandoned the area in less than two years.
Iron Ore and Tourism
Just as the gold craze was dying down, iron ore was discovered. The presence of iron would eventually lead to the naming of Minnesota's "Iron Range." But it would actually be many years before this iron was fully turned into a booming industry.
Finally, in the late eighteen-hundreds, mining towns began to pop up around the lake and were quickly followed by homesteads and other businesses.
Eventually, a damn was built at the head of the Vermilion River (which flows northwards out of Lake Vermilion) in 1890 to keep water levels consistent in support of the new businesses and crowds moving in.
Where business goes, money follows, and tourism is usually not too far behind, either. Lake Vermilion is no different! Towards the end of the nineteenth and into the early twentieth century, lodges and resorts popped up all around Lake Vermilion. Some of them are still open today!
Recent Years
Iron mining ended almost a century after gold diggers gave up on gold mining, in the early 1960s. The mine and lands, including stretches of Lake Vermilion shores, were donated to the state around the same time. These lands became what is today known as the Soudan Underground Mine State Park, which is a National Historic Landmark.
---
Lake Vermilion Activities
I hope learning about Lake Vermilion's rich and ancient culture will make its activities even more enjoyable and inspiring. Keep reading to learn all you can do at Lake Vermilion!
Fishing
As mentioned earlier, one of the biggest attractions for visitors to Lake Vermilion is the fishing opportunities. You can use both motorized and non-motorized boats.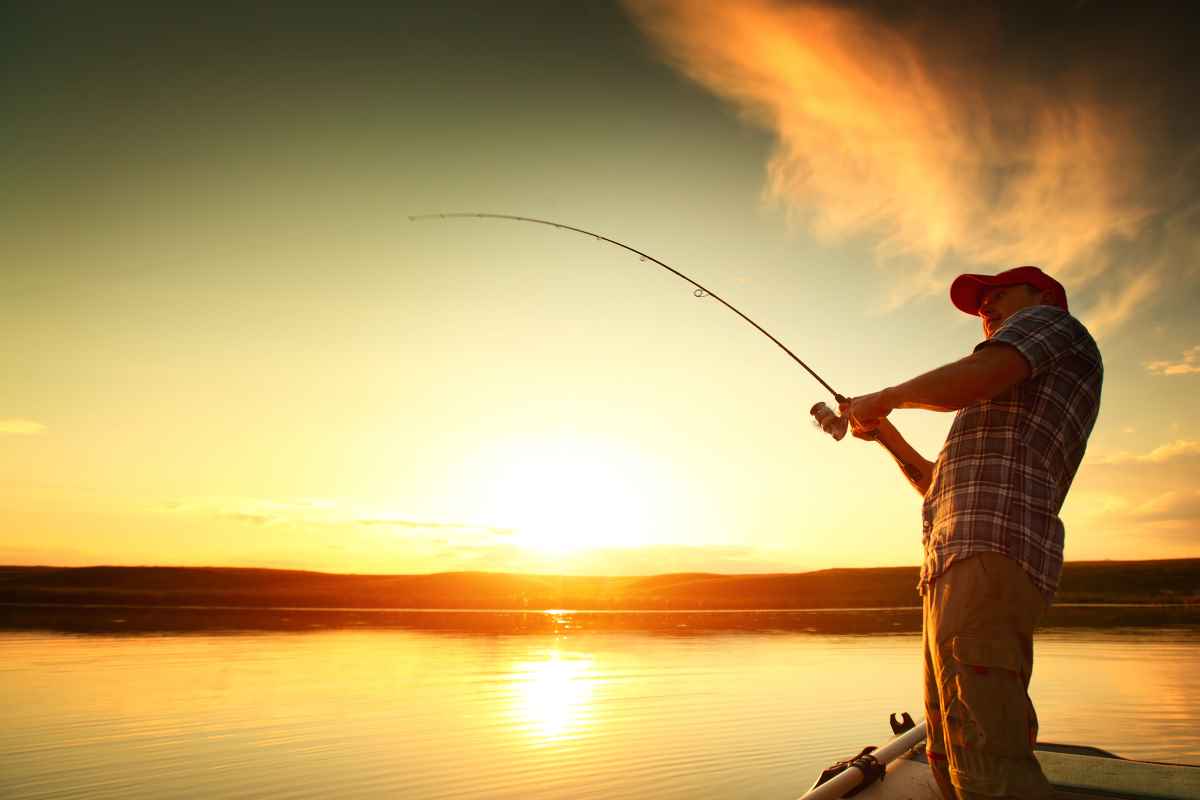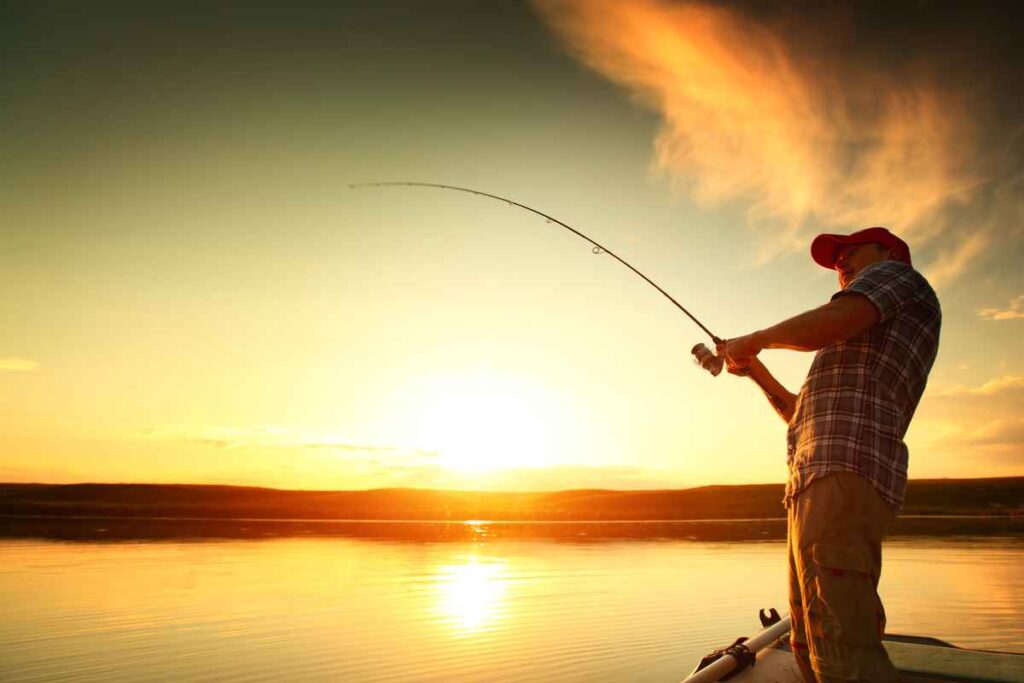 Here are some of the fish you can get excited about catching:
muskellunge
rock bass
pumpkinseed (sunfish)
bluegill
northern pike
brown bullhead
black crappie
largemouth bass
walleye
tullibee
smallmouth bass
yellow perch
white sucker
And more!
Water Sports
Of course, if there's great fishing, that means that there are great opportunities for other water sports on Lake Vermilion, too. Think boating, windsurfing, water skiing, tubing, and more.
Don't have any of these toys? Don't worry. Many businesses around the lake rent them out to visitors.
Canoeing (remember that it's close to Boundary Waters Canoe Area Wilderness) and kayaking is a very special activities to do on Lake Vermilion. The shape of the lake includes many tiny bays and uninhabited corners, meaning that you can have intimate moments with nature despite how touristic this lake is.
Plus, Lake Vermilion connects to many other bodies of water, meaning you could explore for hours on end without seeing the same place twice!
Hint: you need a permit to enter Boundary Waters Canoe Area Wilderness.
Camping
Lake Vermilion has many different options when it comes to camping, including backcountry campsites to spend the night, as well as day-use sites for those who just want a couple of hours in contact with nature.
Remember to take your trash with you when you leave, but rest assured that you will find latrines, fire rings, and tent pads as reliable amenities. These areas are non-reservable, so make sure to show up early to save your spot!
Geocaching
This ambiguous sport, which is basically like a scavenger hunt with GPS technology, has grown in popularity recently. Visit the Official Global GPS Cache Hunt Site to get make an account, locate the cashes at Lake Vermilion, and start your treasure hunt!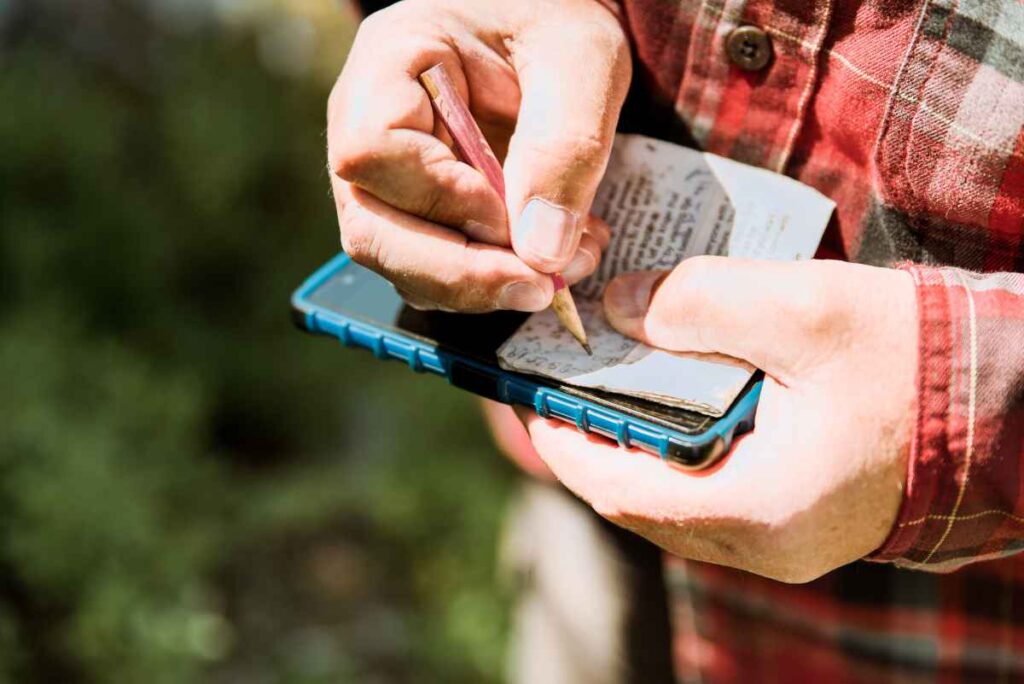 Berry Picking
This activity is a unique one. But it's true: during the warm summer months, you can find all types of raspberries, including some lesser-known ones (ever heard of pin cherries and June berries?).
Explore the woodlands around Lake Vermilion, stock up on every type of berry you could imagine, then look up great jam recipes to make at home!
Not sure where to start? If you're staying at a resort, the staff should be able to point you in the right direction!
Horseback Riding
If you're a horse owner, then you should check out the Arrowhead and Taconite Trails and the Big Aspen Trail. Horses are allowed on these trails, and both you and your horse will have a blast!
Shore Lunch Sites
Shore lunches are traditional fishermen meals of fried fish and other hearty sides hosted along—as you might imagine—a lake shore in the northern woods.
If you're feeling like a good old shore lunch, you can host one at Lake Vermilion. Visit their site to learn where all the shore lunch site locations are.
Other Amenities and Activities
Don't think that's all there is to do at Lake Vermilion! As per their website, here are some other fun things you can do in this amazing natural setting.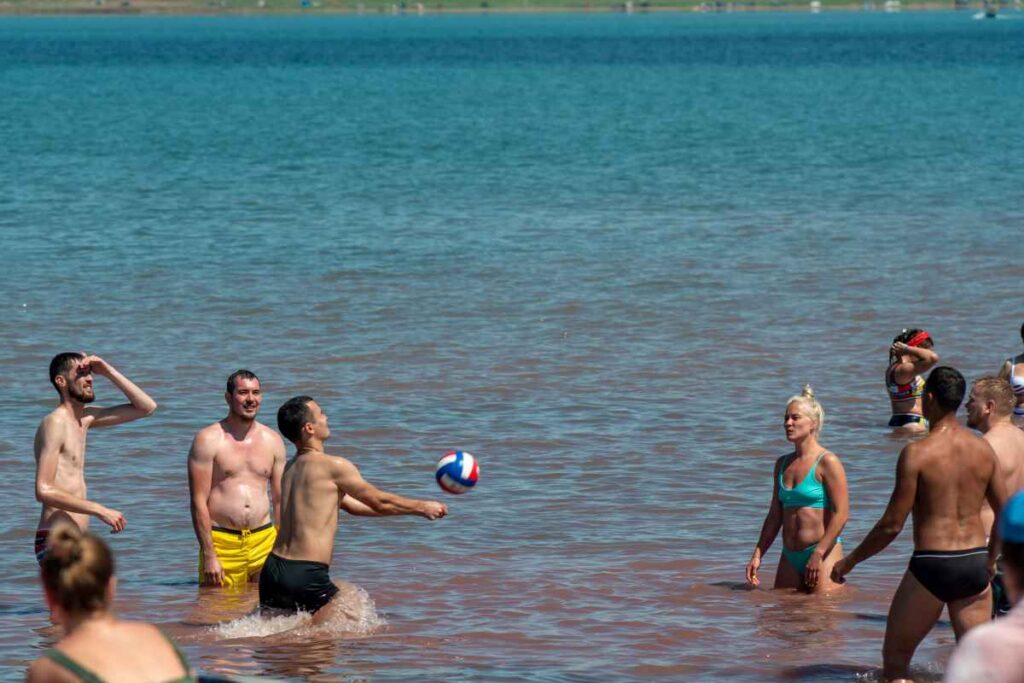 Activities:
Basketball
Volleyball
Biking
Picnicking
Hiking
Playgrounds
Lawn Games
Swimming
---
Enjoy Your Visit to Lake Vermilion!
I hope this guide has inspired you to make Lake Vermilion your next family lake destination. Whether you're interested in fishing, history, or hiking, there's something for everyone!
Can't get enough of Minnesota lakes? Then keep living the Minnesota lake life with the help of my info posts and guides!
Looking for some warm weather recommendations? Discover spring and summer in Minnesota for best destinations, travel recommendations, small (and big!) town events, and more!