With a shoreline of 92.03 miles and a total area of 132,516 acres, Mille Lacs Lake is Minnesota's second-largest lake.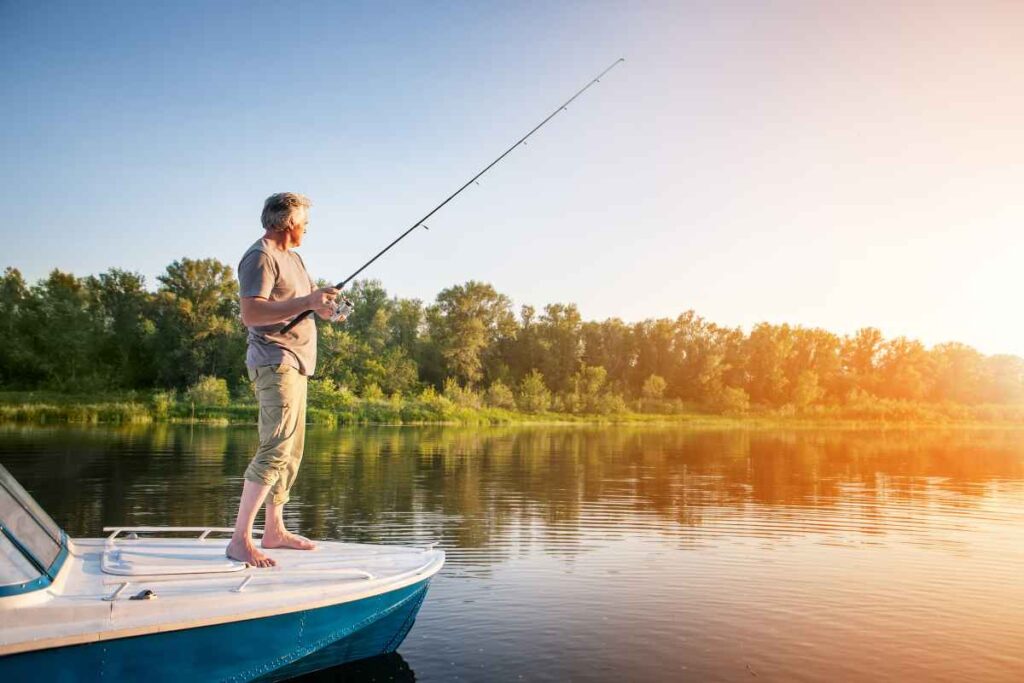 In this Mille Lacs Lake fishing guide, we give you all the information you will need to have a fun, safe, and successful fishing experience.
Keep reading to learn how to prepare for your trip to this popular fishing lake!
---
The Types of Fish to Expect on a Mille Lacs Lake Fishing Trip
Mille Lacs Lake is a hot spot for fishing because of the wide range of fish varieties it houses in abundance.
Fishing at Mille Lacs Lake comes with special water fishing regulations that center around the fish species found here. You can check them out on the Department of Natural Resources Mille Lacs Lake fishing regulations page.
Below is the complete Mille Lacs Lake fishing guide to the types of fish species you can expect to catch here:
Walleye
No Mille Lacs Lake fishing guide is complete without talking about the abundant walleye population here.
The best places for walleye fishing are the sand breaks on the north side and the mud flats. They are abundant from opening weekend to late August, when they can access plenty of forage.
For the rest of the season, the species moves to deeper waters.
Yellow Perch
Mille Lacs Lake is an ideal location for this small walleye cousin to thrive. It moves in school formations and gathers under shallow rock piles, weed beds, or channels.
Northern Pike
While northern pike is abundant across Minnesota, Mille Lacs Lake doesn't have a large population of this predatory fish.
If you're trying to catch the northern pike, head out to the weedy areas of the lake. This fish accepts bait readily, so your work there is easy. The real task is the fight they put up, which requires a lot of fishing effort.
Beginner or professional, catching the northern pike is a must on any fishing trip to Mille Lacs Lake.
Muskellunge
Another fish abundant in Mille Lacs waters is the muskellunge, with stocking records going back to the 1970s.
Muskies like to hang around rock reefs on cloudy and windy days. The rest of the time, you're likely to find them in cabbage weed beds.
Tullibee
The tullibee also goes by cisco, herring, lake herring, and inland herring.
These silvery fishes love to swim in the cold, particularly on mudflats. They are abundant in the winter.
Smallmouth Bass
The smallmouth bass likes to hang around shallow waters, reefs, and drop-offs.
The best spots to catch Mille Lacs Lake's smallmouth varieties are the rocky shorelines and bays of southern shores around:
Isle
Father Hennepin State Park
Wahkon
Confirm with your guide if you can try smallmouth bass tactics at these spots.
---
Things to Bring for Mille Lacs Lake Fishing
Planning a fishing trip to the lakes all by yourself? Here is the complete Mille Lacs Lake fishing guide to the equipment you need to pack:
While the lake remains mostly cool, you may want to dress up in layers for hot and cold weather.
You can also skip preparing for half the things on this list by hiring a guide service. They will take care of all the fishing, safety, and medical equipment you will need on your trip. All you need to do is bring snacks and a cooler, and dress accordingly.
Coordinate with your Mille Lacs Lake fishing guide about the equipment you need to bring.
---
Factors to Look out for When Fishing
What makes a good fishing experience? Here are some things to look out for:
Spawning Activity
Habitat is an important factor in improving the spawning activity of fish.
Due to the collective and consistent efforts of the Department of Natural Resources (DNR), Minnesota's lakes are always in abundance. Mille Lacs Lake is one of the prime spawning grounds in the state.
Lack of a Thermocline
A thermocline is a transition layer in bodies of water with changing temperatures.
Thermoclines can restrict fish movement drastically. Mille Lacs Lake does not have one, which means all fish are free to roam around the lake's entirety, thereby increasing your area of scope.
Healthy Forage Populations
Forage fishes are smaller prey or bait fishes that predatory fish rely on for food. A rich forage base ensures all the fish populations remain balanced and thriving.
All of Minnesota's lakes are richly oxygenated, which is helpful for sensitive varieties like spatial spot-tail shiners and darters. These tiny varieties make up the diet of bigger species like the walleye.
The Size of the Boat
Fishing in the Mille Lacs Lake means fishing in the open. The vast body of water provides no place to take shelter from the wind or waves.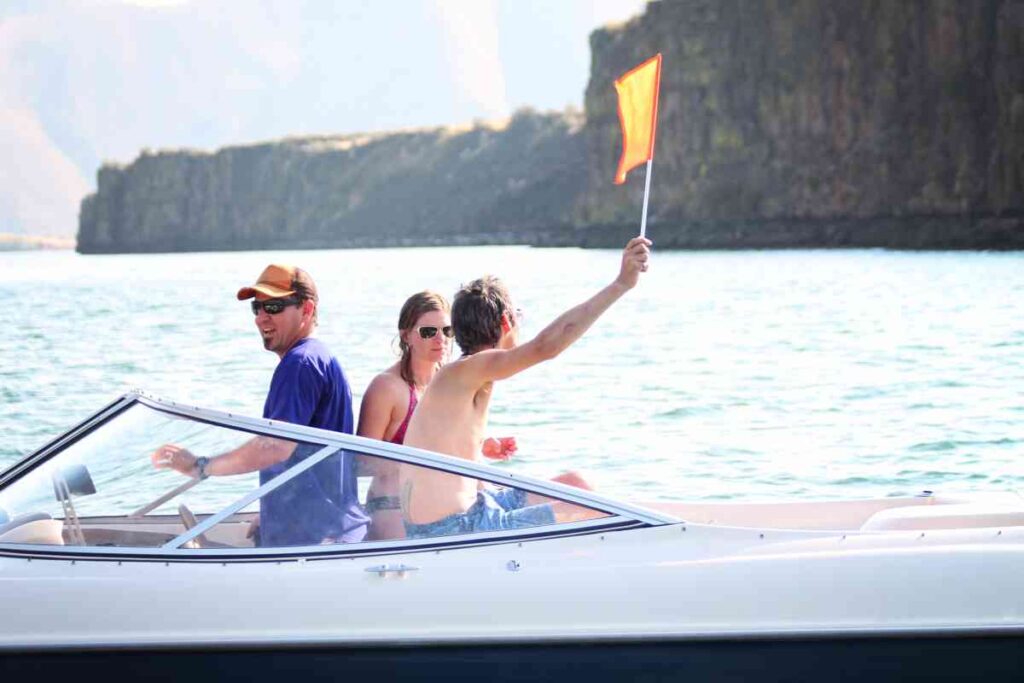 Make sure the boat you choose is well-equipped to handle the assault of elements. Choosing a light boat means a more bouncy ride for you, with the wind and water always in your face.
Your best option is to go with a heavy fiberglass boat with suspension seats and a full windshield.
Choosing the Right Mille Lacs Lake Fishing Guide
The more experienced your Mille Lacs Lake fishing guide is, the better your fishing experience will be.
You should also keep other things to keep in mind when looking for a Mille Lacs Lake guide service:
The amount of time they have spent fishing on Mille Lacs Lake.
Their ability to assist you on lakes other than Mille Lacs.
The guide's flexibility in traveling to different parts of the lake to get the best bite.
The contests and awards the guide has participated in and won.
The types of species your Mille Lacs Lake fishing guide has experience fishing.
We suggest inquiring about all these factors early on to find a highly knowledgeable and experienced guide that will help you catch a good fish haul throughout your trip.
You can also check online reviews to better understand your guide's ability on the water.
Fishing Styles and Techniques
You should also go for a Mille Lacs Lake fishing guide that knows a wide range of fishing styles and techniques.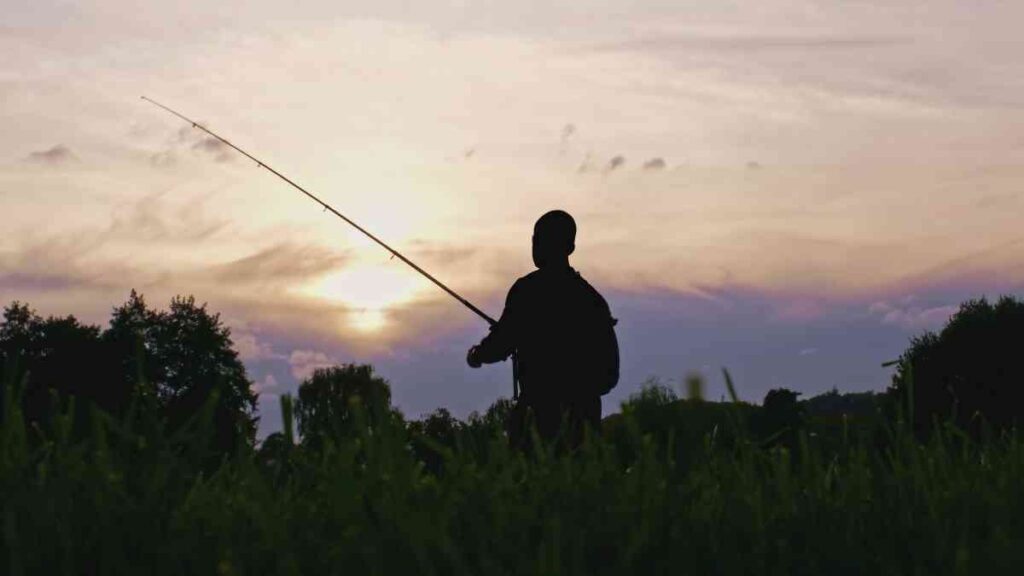 The best fishing style depends on many factors, one of which is water conditions. While it's fine for you not to know much about certain techniques, it helps to have a guide that does.
---
Safety Precautions to Take When Fishing by Mille Lacs Lake
Do not fish from piers with no railings
Practice proper rod handling and casting techniques
Inform your party of the area you will be exploring
Check the weather forecast
Be aware of your surroundings
Always wear a life jacket
Do not drive a boat when drunk
Wear bright colors
Dress appropriately
Drink enough fluids to avoid dehydration
Apply sunscreen and insect repellent
Wear a hat for protection
Bring a radio with fresh batteries
Plan your options for take-out in case of an emergency
---
Wrapping Up the Mille Lacs Lake Fishing Guide
Fishing by Minnesota's Mille Lacs Lake is a thrilling and fun experience. The fishing community is incredibly welcoming, and the fishes are in abundance. And with our Mille Lacs Lake fishing guide by your side, there's nothing else you need.
Want to learn more about fishing, discover more fishing spots, and or read up on the best fishing gear? Then continue your fishing adventure with our comprehensive guides, info posts, and more!
Love spending time outside? Then discover the Minnesota Outdoors to continue learning new ways to reconnect with nature!