Located on the shores of Mille Lacs Lake is the popular and absolutely stunning Mille Lacs Lake and Kathio State Park. This beautiful destination for both day trips and camping adventures has attracted folks from all over the Midwest and beyond.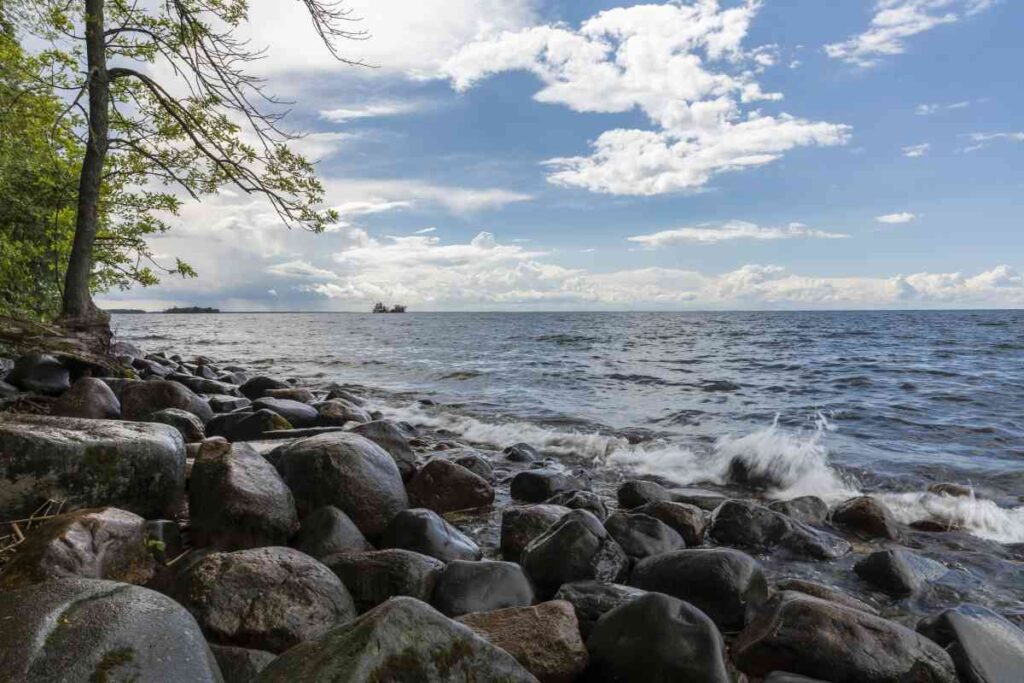 Read on to learn the best time to visit, the details on camping here, and all the fun that awaits you at Mille Lacs Lake and Kathio State Park!
---
How to Get to Mille Lacs Lake Kathio State Park
Fortunately, Mille Lacs Lake Kathio State Park is located right off of Minnesota State Highway 169. This makes it fairly accessible from many directions!
If you are visiting Kathio State Park from the direction of the Minneapolis/St. Paul area, this is almost a straight shot from Interstate 94, to State Highway 169, to the park. Folks from the Grand Rapids area can also connect to 169 to reach the park.
Regardless of which direction you are approaching from, it is always advised to use an up-to-date map or GPS to reach Kathio State Park. This will ensure you are aware of any road closures or other issues in the area at the time of your arrival.
---
When Is the Best Time to Visit Mille Lacs Lake Kathio State Park?
There are a lot of things to enjoy in Mille Lacs Lake Kathio State Park in any season. For example, this is a beautiful state park to see in the fall due to its riot of autumnal colors. Similarly, springtime brings lots of newly bloomed foliage that is a wonder to behold.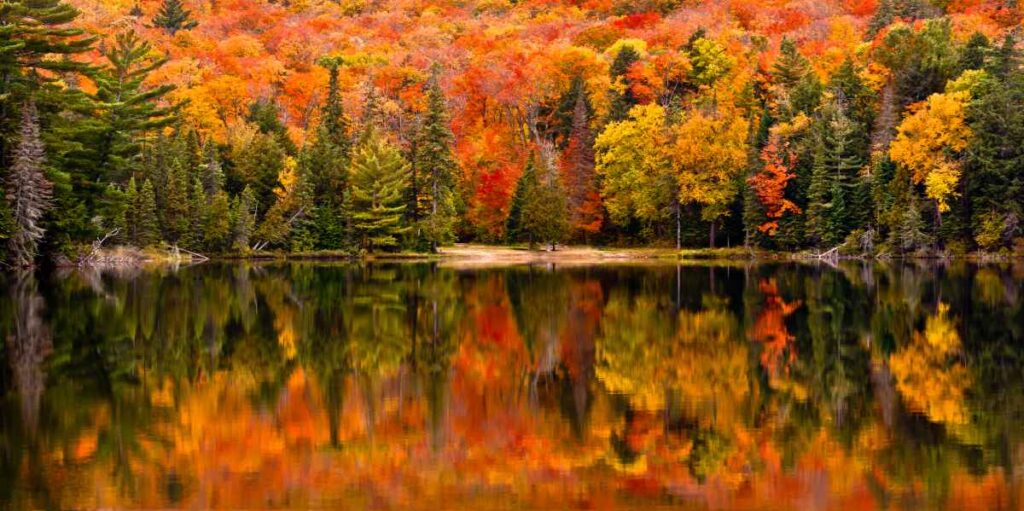 However, when it comes to taking advantage of the absolute best that Kathio State Park has to offer, we recommend visiting in either the summer or the winter.
Summertime will allow you to experience the best of the camping opportunities at Kathio State Park, not to mention swimming, hiking, and more. Meanwhile, a wintertime visit affords the opportunity to enjoy some cross-country skiing, sledding, and other fun!
---
Where to Stay at Mille Lacs Lake Kathio State Park
There are several different options for campers visiting Mille Lacs Lake Kathio State Park. Whether you prefer rustic outdoor camping, RV camping, cabin camping, or even camping out with large groups or with your horse companion and fellow equestrians, you will find something to accommodate your needs at Kathio State Park!
Best Camping Spots
Grand total, Mille Lacs Lake Kathio State Park boasts 70 drive-in, shaded, and secluded campsites. 19 of these sites are in a semi-modern state and are set within walking distance of the campground's showers as well as the flush toilets. Another 26 of these campsites are considered rustic, located about a mile and a half from the showers, with vault toilets and water available on-site.
There are also 22 electric sites located in the Petaga Campground, 3 of which are pull-through and 2 of which are accessible by wheelchair. The electric sites each offer the options of 30 amp and 125-volt, and 20 amp and 110-volt, outlets. RV length limit in the campground is 60 feet, measured from the front of the towing vehicle to the rear of the vehicle being towed.
There are also 4 backpack sites at Mille Lacs Lake Kathio State Park, which can be found at the Glacial Ridge Campsite, the Kanketanka Campsite, the Black Bass Campsite, and the Sunset Meadow Campsite. You can also find 3 secluded, wooded walk-in sites not far from the parking area at the campground.
Each of these walk-in sites is within walking distance of the campground showers and has its own picnic table, fire ring, and leveled tenting spot.
For campers traveling with their equine friends, there is a horse camp at Kathio State Park. It boasts 10 sites and has the capacity to house 40 horses. Amenities at the horse camp include flush toilets and picket lines for each individual site, but there are no showers.
Groups of campers have their pick of 2 tent-only group campsites, each of which has vault toilets and hand pumps for water, but no showers. One site can accommodate up to 15 people, the other can accommodate up to 45.
Finally, for folks who prefer to do their camping in cabins, there are 5 cabins total available at Mille Lacs Lake Kathio State Park, each with electricity, heat, and a screened porch. One cabin can sleep up to 5 and is wheelchair accessible, while the other 4 can sleep 6 people each. No pets are allowed in the cabins.
Booking, Fees, and What to Bring
All campsites and cabins can be booked up to 120 days in advance of the first day of your intended stay at Mille Lacs Lake Kathio State Park. You can reserve your spot online at the Minnesota State Parks and Trails website. There are camping fees included, which will be listed at their current rate when you make your reservation.
All campers should ensure that their camping gear is in good repair before visiting Kathio State Park. In addition, whether you are visiting Kathio State Park for a camping trip or just a day trip, you will want to make sure you have appropriate seasonal attire, is also in good repair. This includes sturdy footwear, safety gear for horseback riders, and so forth.
Other items to consider for your camping or day trip to Mille Lacs State Park include a well-stocked first aid kit, food and drink that is easy to transport, your sun protection of choice, and a map and compass.
When visiting in the summertime, you will likely want to pay special attention to bringing along your insect repellant of choice as well, as the abundance of water around the park can cause an issue with mosquitos.
---
Things to Do at the Park
Hiking
Hiking is one of the most favored recreational activities at Mille Lacs Lake Kathio State Park, as this is just a particularly scenic park to enjoy all around! There are 35 miles of hiking trails within Milla Lacs Kathio State Park, as well as a boardwalk, a self-guided hiking trail, a wheelchair-accessible trail, and an additional 27 miles of horseback riding trails.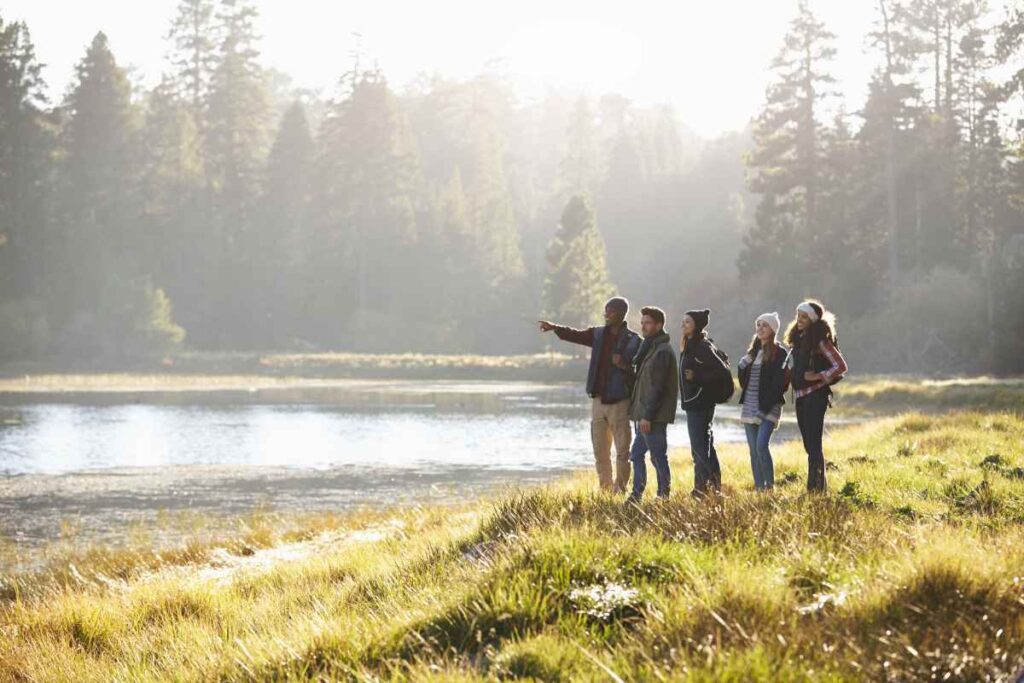 The horseback riding trails are particularly popular in the months of September and October when insect activity is significantly decreased and the autumn colors are at their peak. However, these trails can be a bit muddier, more prone to insect activity, and harder to navigate in the spring and summer months. They are closed during the winter season.
Water Recreation
There are plenty of fun maritime activities to enjoy at Mille Lacs Lake Kathio State Park! Among the most popular are enjoying the water at some of the park's many swimming beaches, or taking out a canoe or rowboat to enjoy the lakes or the Rum River up close.
Other Recreation
Due to its many water sources and vast woodland beauty, Kathio State Park is home to a great variety of wildlife, which makes this a prime location to enjoy some birdwatching or wildlife spotting!
Keen-eyed visitors will find the beaches, lakes, riverside, and hiking trails are great places to catch a glimpse of deer, coyotes, beavers, raccoons, bald eagles, loons, and many other waterfowl and woodland animals.
Sightseers can also enjoy a majestic view of the park from the observation tower, which is particularly fun during the autumn and spring seasons. But it can be enjoyed at any time!
In the wintertime, in addition to cross-country skiing, snowshoeing, and snowmobiling opportunities, there is a great draw for visitors to enjoy the family sledding hill that Kathio State Park has to offer!
---
Wrapping Up Mille Lacs Lake Kathio State Park
Before you head out for your adventure at Mille Lacs Lake Kathio State Park, be sure to check out our Best Of page! This is a great resource to learn about all the fun places to visit in Minnesota, just like Mille Lacs Lake Kathio State Park, and beyond!
Can't get enough of Minnesota lakes? Then keep living the Minnesota lake life with the help of my info posts and guides!