If you're looking for a quick natural getaway, nothing beats the Minnesota Valley State Recreation Area.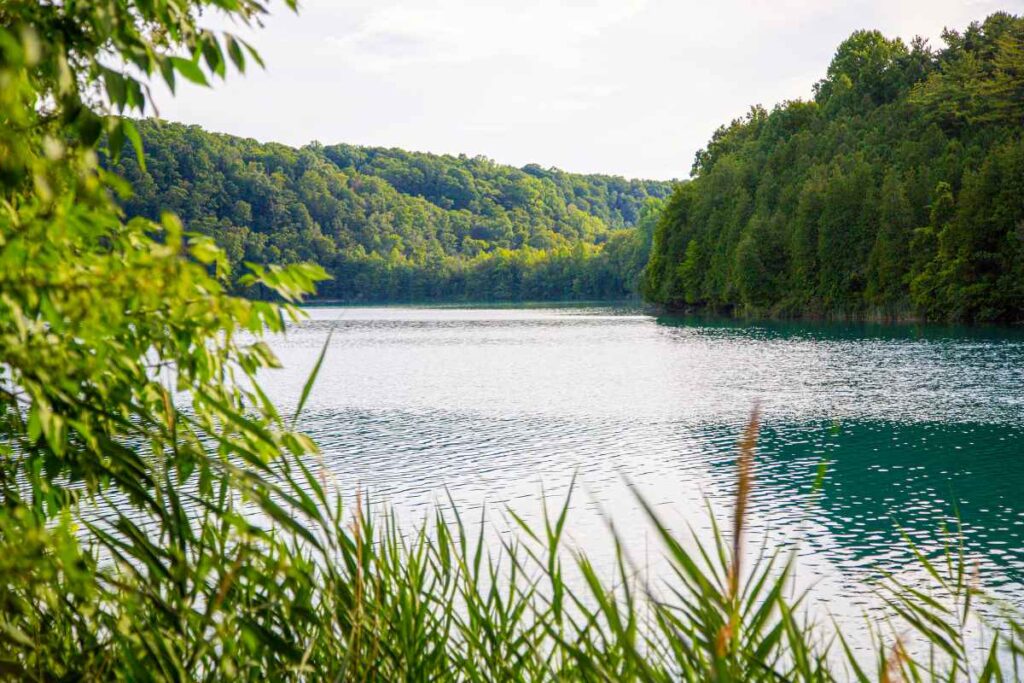 Located in Jordan just outside the Twin Cities, it's very easy to get to over 3,800 acres you can enjoy away from urban and suburban life. This is a must-visit if you love beautiful views, remains of historical buildings, and wildlife.
Learn about everything there is to do at the Minnesota Valley State Recreation Area to plan your next nature getaway!
---
History of Minnesota Valley State Recreation Area
There's so much fascinating historical significance in this space.
The Minnesota Valley State Recreation Area preserves part of the Minnesota River Valley. Rather than existing as a single large area, it is actually not a continuous space. It consists of several separate areas along the Minnesota River between Shakopee and Belle Plain.
Originally formed by the Glacial River Warren, it's as big as 5 miles wide and 300 feet deep in certain spots.
Dakota Influence
Before European influences arrived, this was Dakota land. The Dakota people named the river Mini Sota and there are several areas nearby named after indigenous leaders and their villages on the lower Minnesota River.
The land along the river bank is very fertile, making it a bountiful place to harvest wild rice, fish, and hunt.
In the early 1600s, European settlers, fur traders, and missionaries came down the river on steamboats. They built homesteads and were settled by the 1860s.
Steamboats were eventually replaced by trains and railroads, and many of the river towns were abandoned. Minnesota Valley State Recreation Area has the only St. Lawrence building that remains, as well as the Jabs Farm Homestead and S.B. Strait House, that has been turned into a museum.
The culmination of tensions between European settlers and the indigenous people was the 6-week US-Dakota War of 1862. Dakota people resisted assimilation but had to compete for resources, resulting in starvation conditions.
On August 18th, 1862, the Dakota declared war to reclaim their land from white settlers. This war was devastating and is still an enormously significant part of local Minnesotan history.
---
Natural Features Minnesota Valley State Recreation Area
The cultural history of the Minnesota Valley State Recreation Area stands against a stunning natural background of floodplain marshes, fens, lakes, and wet meadows.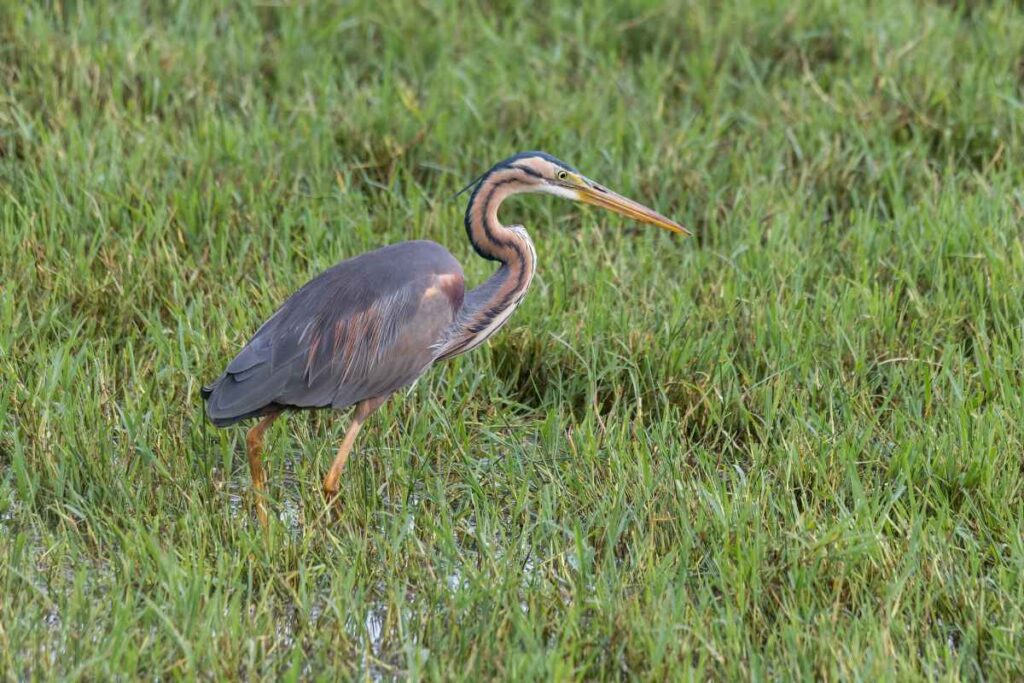 River and spring-fed streams drain off the bluffs to feed the wetlands. Enjoy plenty of amazing scenic outlooks throughout the year.
Each season has something special to observe: wildflowers in spring, changing leaves in fall, wildlife in summer, and snowy landscapes in winter.
Oak Savanna
The hillsides and bluffs of Minnesota Valley State Recreation Area are home to oak forests and oak savanna remnants.
Oak savanna is a highly endangered ecosystem that was once among the most plentiful types of vegetation in the Midwest. It is possible for them to be restored, making this area important to protect and preserve.
It includes trees, but grasses and other vegetation are the dominant plants in the area, with less than 50% canopy coverage from trees.
Oak savanna usually occurs between woodland and prairie environments.
---
Activities at Minnesota Valley State Recreation Area
This park is perfect for nature lovers who prefer less infrastructure and more untouched landscapes.
There are lots of places to explore however you want. Hike or walk on foot, take your road or mountain bike, set out on horseback, or take your boat on the water.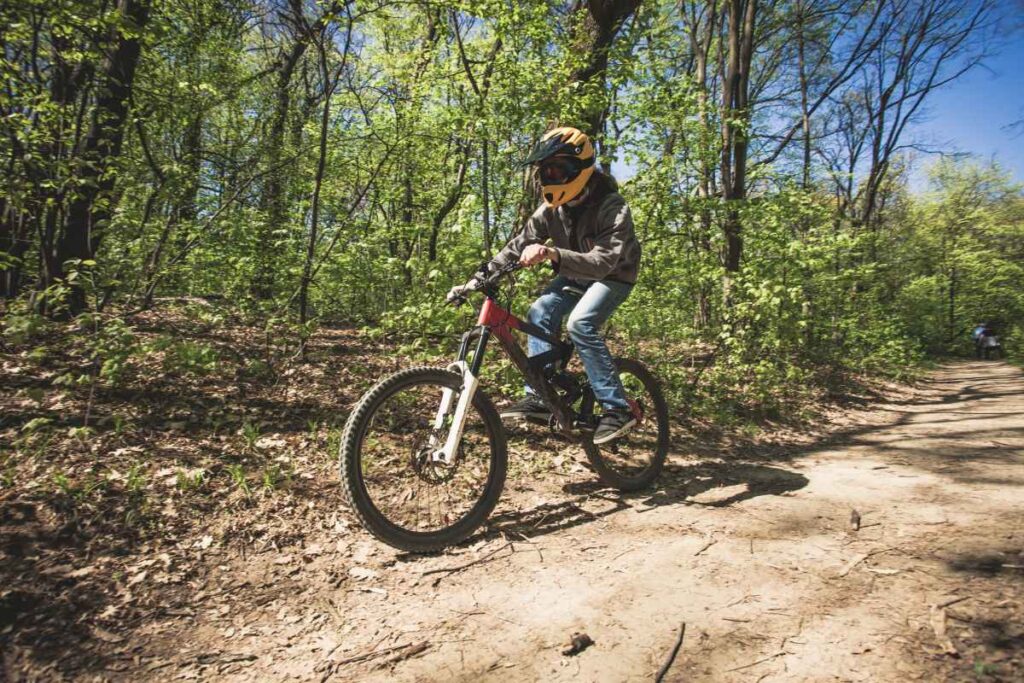 Be aware that this is a popular place to come for families, so you may encounter crowds during the busiest parts of the day. If you prefer to enjoy the park alone, try to arrive early in the morning to beat the rush.
Make sure to get your Passport Stamp at the Trail Center Picnic Shelter before you leave!
Hiking and Walking Trails
Whether you're up for a rugged hike or just want to take a soothing walk, you can choose from natural surface trails, paved trails, and beautiful grassy walking areas. There are trails for both beginners and more experienced hikers.
The Minnesota Valley State Trail runs along the Minnesota River. Biking is allowed, but be sure to bring the right bike for the kind of trails you want to take.
With 47 miles of hiking trails, 9.5 miles of paved biking trails, and 35 miles of mountain biking trails, there's plenty of space to stretch your legs. The Minnesota Valley State Recreation Area also has several Hiking Club Trails.
Look around as you hike to appreciate stunning views of river rapids, unique landscapes, and abundant wildlife.
Since this is an area that includes water and surrounding wetlands, there are sometimes trails that can flood with heavy rain. Always follow signage and keep out of any potentially hazardous areas.
Water Activities
With lake and river access, you'll want to push off the boat ramp and get out on the water.
There are several places to enter the multiple lakes within the Minnesota Valley State Recreation Area as well as the Minnesota River.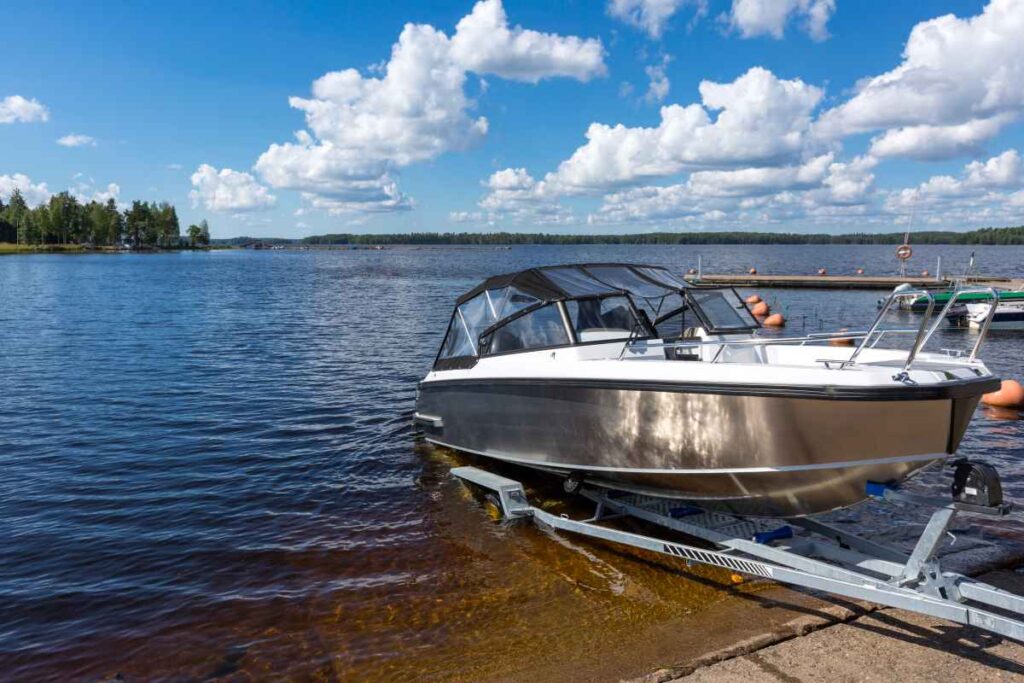 Fishing is permitted, or you can swim and relax on the beaches.
Camping
The Minnesota Valley State Recreation Area has lots of great camping areas.
Make a reservation ahead of time, so you get the perfect spot. There are drive-in sites, RV sites, secluded areas, group campsites, walk-in sites, and pull-through sites available.
Groceries and a restaurant are available within 10 miles if you need them. Firewood is available on-site for campfires.
Campsites have primitive toilets open year-round, but there are no showers, electricity, or water hookups so plan accordingly.
Pets are allowed as long as they're attended at all times.
Picnicking
Whether you're just stopping in or camping, you can sit down for a lovely meal in the picnic areas.
There are both open and closed shelters, as well as a warming house in the winter.
Equestrians
Bring your horse to Minnesota Valley State Recreation Area for trail rides or camping.
There are 6 sites with fire rings and hitching posts for horses. Most sites are open from April to November, with some sites open year-round.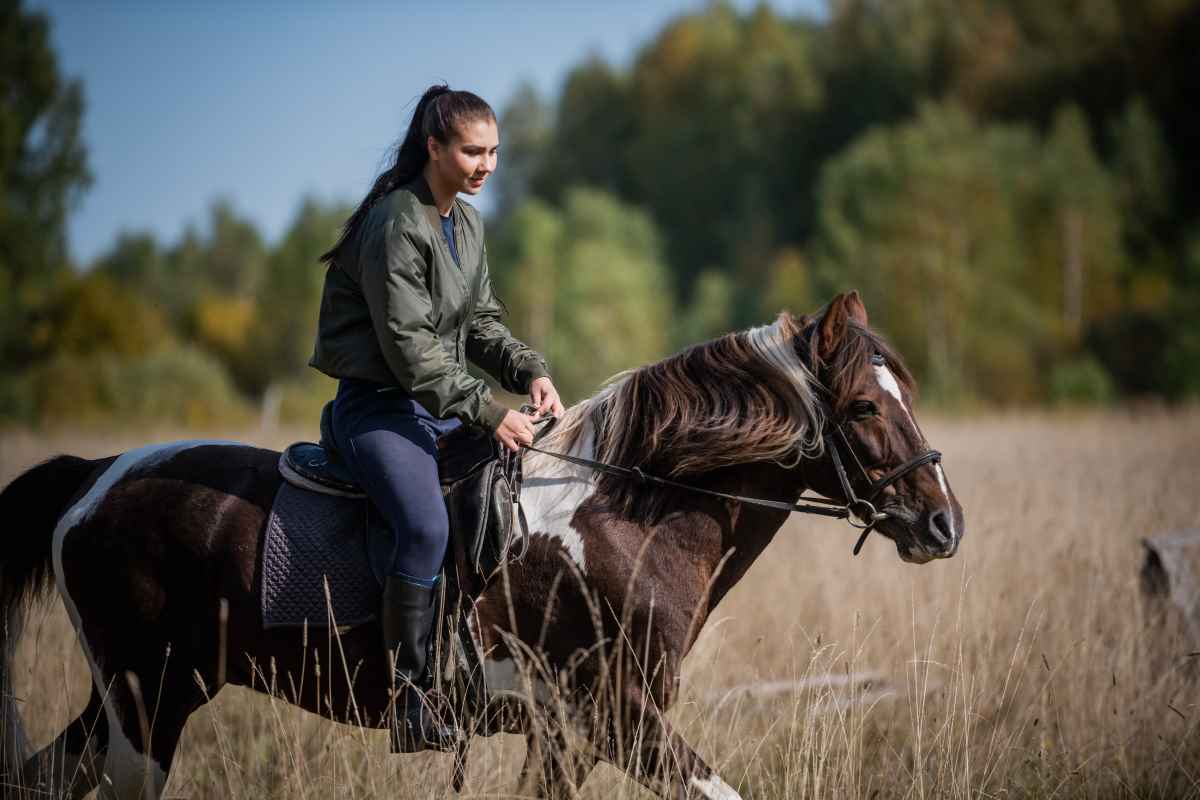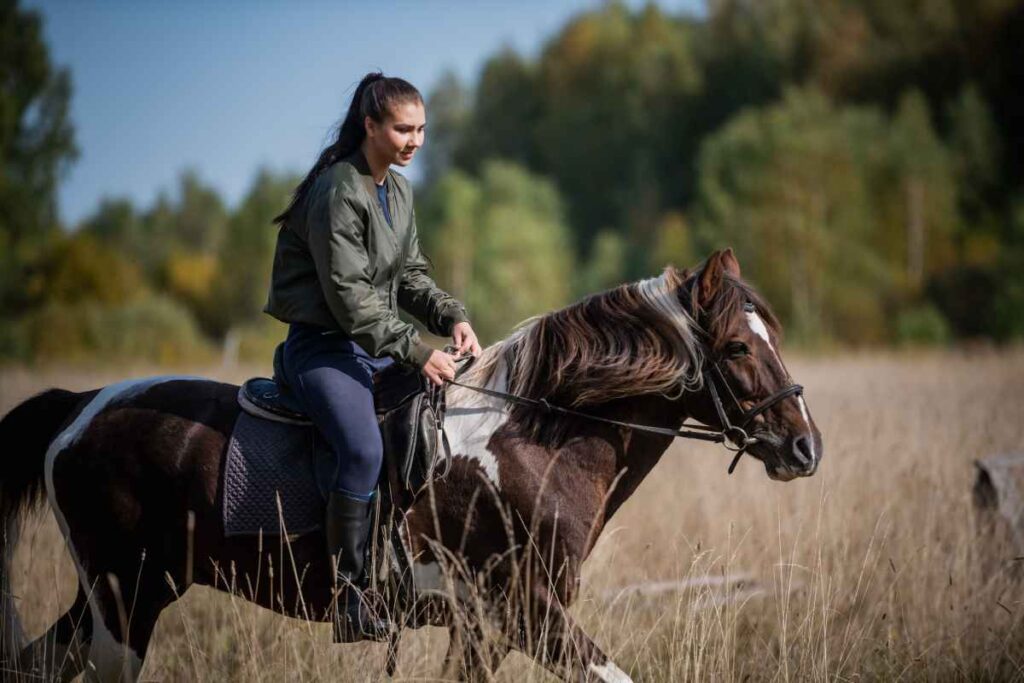 Saddle up to explore 30 miles of trails.
Winter Fun
Minnesota Valley State Recreation Area still has plenty to do in the winter!
Go cross-country skiing on 5 miles of ungroomed trails, or bring your snowshoes. Snowmobilers can enjoy 35 miles of groomed trails. Dogsledding is permitted as well.
Wildlife
There is so much wildlife to see at Minnesota Valley State Recreation Area.
You're likely to see raccoons, white-tail deer, rabbits, gardener snakes, and squirrels. If you keep a close eye out, you might catch a glimpse of mink, muskrat, beaver, wood duck, and red or grey fox.
Birdwatching is very popular here, with dozens of songbirds to observe.
In warmer weather, you'll see plenty of butterflies and other pollinators that come to feed on the wildflowers.
Hunting
Select areas in the Minnesota Valley State Recreation Area allow hunting. There are also opportunities offered for kids and people with disabilities who want to hunt here.
Game that is available to hunt here includes coyote, skunk, crow, mourning dove, early teal, cottontail rabbit, jackrabbit, snowshoe hare, gray and fox squirrel, ruffled grouse, partridge, ducks, geese, mergansers, coots, moorhens, woodcock, rails, and snipe. Deer can be hunted by archery only.
Hunters must of course, have all appropriate licensing and can only hunt specific games during their designated seasons. Wildlife Refuge game seasons are sometimes different from state seasons, so be sure you know what you're allowed to hunt and when.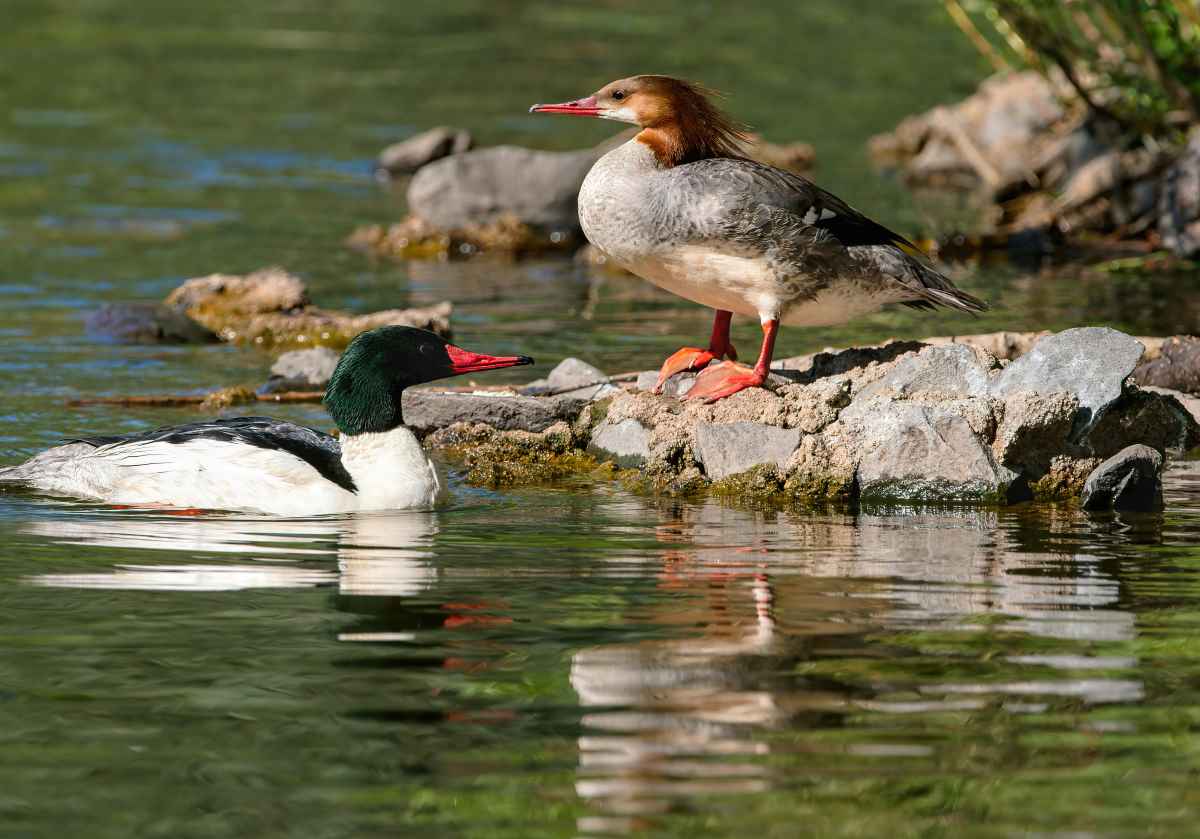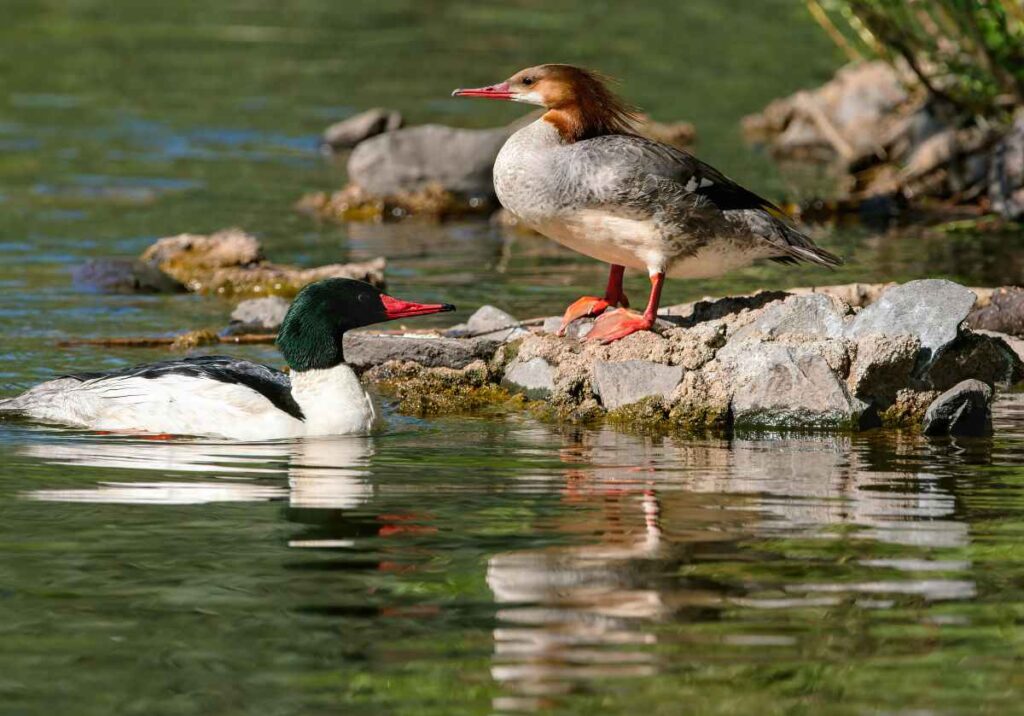 Minnesota Wildlife Refuge rules and regulations will be enforced, and different units may have their own rules specific to that area. Trapping is not allowed in any of these areas.
Anyone who visits these spaces and is not hunting should stick to the trails and bring their orange or pink gear for safety.
---
Seasonal Notices
Deer management hunts sometimes occur throughout the year, but the park remains open.
If you visit Minnesota Valley State Recreation Area during a deer management hunt, wear blaze orange when you head out. You can still enjoy all parts of the park, but it's advised to avoid the hunt areas.
Drinking water is only available at the Trail Center outside of winter months, so plan accordingly.
Check for trail closures before you go, and be aware of all signage indicating off-limits areas.
---
Escape to the Minnesota Valley State Recreation Area
Minnesota Valley State Recreation Area is a nature lover's dream that you won't believe is so conveniently located just outside the Twin Cities.
Visit a unique landscape with wildlife and history alike. It's perfect whether you want to camp with your family or pop in for a serene and scenic walk during the day.
Since you're just minutes away, head over to our Twin Cities Page for even more activities in the area!
Love spending time outside? Then discover the Minnesota Outdoors to continue learning new ways to reconnect with nature!
About the Author
Latest Posts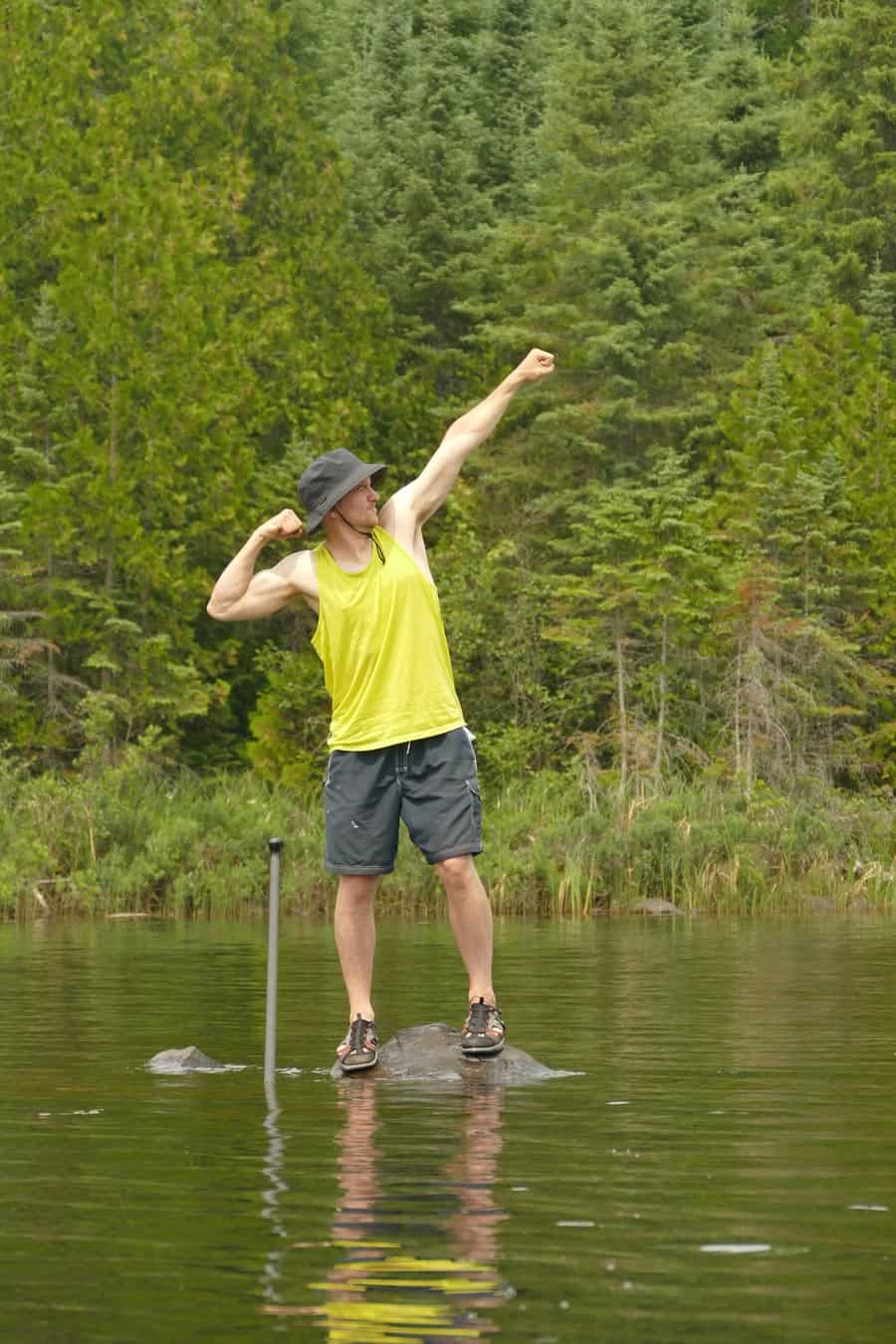 Born in Madelia, MN, to a now 5-generation Minnesota family, Ryan's MN roots go deep.
A painter by day, Ryan founded Life in Minnesota in 2013 with his wife Kelly to chronicle their musings on everything Minnesota. Ryan and Kelly are raising their 7 kiddos in Maple Grove, MN.
When he's not shuttling his kids around to hockey practice, you might find him in the shop working on his leatherwork. Undoubtedly, there will be a family trip to the Boundary Waters Canoe Area every summer, and of course weekends at Grandpa's cabin up north in the summer.