Perched near the southern border of Minnesota is a gorgeous state park that boasts all the best this state has to offer. Myre Big Island State Park is a haven for recreations, scenery, and so much more.
Read on to learn what sets this state park apart, and why you've got to add it to your list of state parks to visit in Minnesota!
---
When Is the Best Time to Visit Myre Big Island State Park?
Like many of the breathtaking state parks that adorn the broad expanse of Minnesota, Myre Big Island State Park boasts plenty of fun for all seasons! There are a few traits of this park that are particularly inviting during the spring, summer, and fall months, however.
During the spring, blooming trees and flowers couple with the first migration burst of the year. This beautiful season at Myre Big Island State Park often attracts photographers, nature and wildlife enthusiasts, and folks who enjoy seeing the world come awake after a long winter's rest.
Spring beauty gives way to summertime fun at Myre Big Island, with plenty of fun to go around! Water enthusiasts are frequently drawn by the canoeing and other maritime fun available within the park, while fans of hiking will enjoy hitting the trails through the many various habitat types arrayed throughout the park.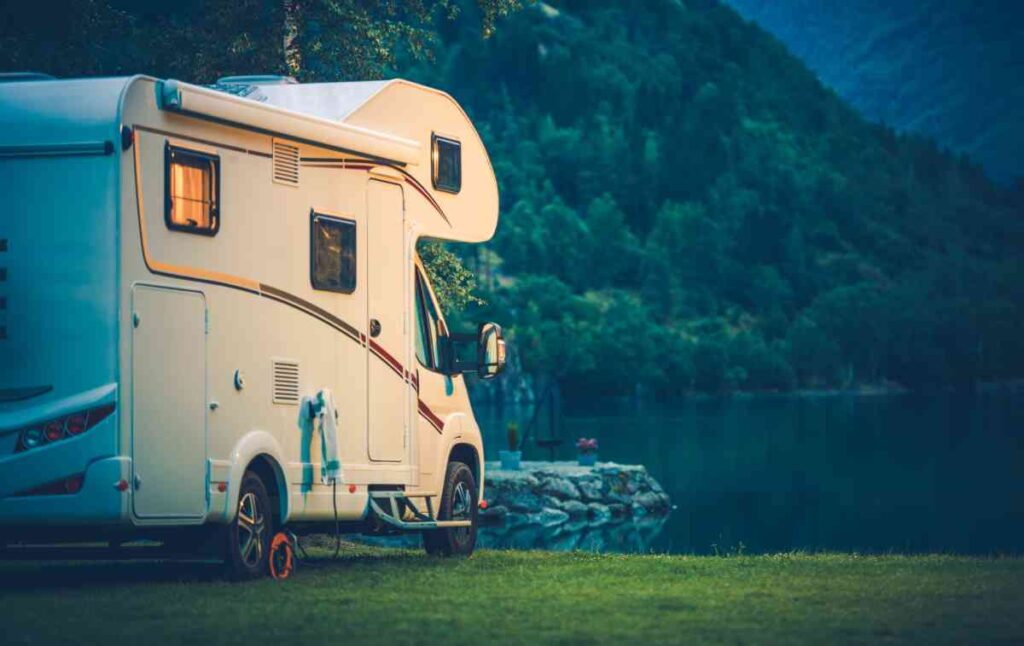 Sightseers have especially enjoyed viewing the glacial esker situated in the northeastern section of Myre Big Island, while many campers enjoy pitching tents, pulling up RVs, and more in the park's campground!
Fall brings another migrational burst to Myre Big Island State Park, as well as an eruption of seasonal colors. Together these autumnal attractions usher in many seasoned and new photographers alike, as well as sightseers and bird enthusiasts in particular.
Finally, winter! The fun doesn't end at Myre Big Island State Park after the snowfall begins…there are plenty of wintertime activities to enjoy, and the park boasts some unique beauty in the hush of a newly fallen snow which many find utterly irresistible.
Truly, no matter what time of year you visit, Myre Big Island State Park has something unforgettable to offer. It's just a matter of what you're personally looking to get out of a trip to this beloved state park!
---
Where to Stay at Myre Big Island State Park
There are plenty of different camping and lodging options to accommodate your individual preferences and needs at Myre Big Island State Park! Whether you like a rustic or more glamorous camping setup, you're sure to find something that suits your vision here.
Seasonal amenities at the park campground include 2 shower buildings, which are available from mid-May through mid-October. Flush toilets and the picnic area are wheelchair accessible and open seasonally as well, along with the seasonal dump station.
There is another dump station within 3 miles of the park, available all year round, as well as vault toilets throughout the park which are also open throughout the year. 2 of these vault toilets are wheelchair accessible.
Best Camping Spots
All together, Myre Big Island State Park boasts 93 drive-in campsites. Roughly a third of these can be found in the Big Island Campground, which is heavily wooded, while the remaining two-thirds are located in the White Fox Campground—a more open campground with stunning views of the prairie.
Of these sites, 32 are electric—17 of the sites in the Big Island Campground, and 15 in the White Fox Campground—and the RV length limit for these sites is 60 feet as measured from the front of the tow vehicle to the rear of the vehicle being towed.
Campers who don't mind coming in on foot or by mountain bike or canoe will find 4 backpack sites available about 1 to 2 miles from the campground parking area.
These sites each contain their own fire ring and picnic table. Campers looking for backpack sites should be mindful that accessibility can be impacted by rain, so calling ahead at 507-668-7060 to check the current status of these sites is recommended.
Groups looking to camp together may reserve the Little Island Campground site, which can accommodate up to 50 campers total in tents only. This picturesque site is perched on a 7-acre island situated within Albert Lea Lake, so there is no vehicle access; the group camp can instead be reached on foot about 350 feet from the parking area.
Vault toilets, fire rings, and picnic tables are available. There is a single camper cabin in the Big Island Campground that is available April through October. It can accommodate up to 5 people and is wheelchair accessible, but no pets are allowed.
One of the more special accommodations offered by Myre Big Island State Park is the New York Point group center! This is a perfect setup for family reunions, holiday get-togethers, and more; it boasts a 100-person capacity total, a 75-body capacity dining hall with a commercial kitchen, and a recreational area, modern bathrooms, and showers.
Though there are no sleeping unites within New York Point Group Center, tenting and electric hookups are allowed for guests.
Booking, Fees, and What to Bring
All campsites at Myre Big Island State Park can be reserved up to 120 days in advance of the first day of your intended stay. The exception is the New York Point Group Center, which can be reserved 1 year in advance.
Camping fees do apply and will be charged at the current rate at the time of your reservation, which can be made online at the Minnesota State Parks and Trail website.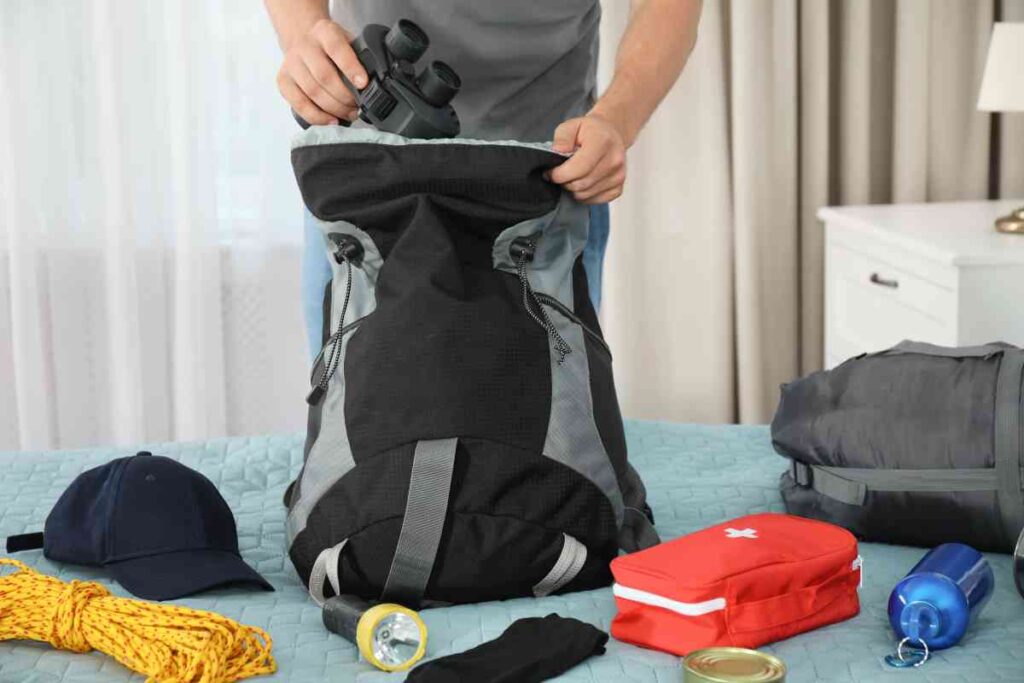 Campers are encouraged to check all gear for compromise before arriving for their camping trip at the park. This includes inspecting for any tears, mold or mildew, or other issues in tents, sleeping bags, bug netting, etc.
Campers and day visitors alike are encouraged to pack along food and water, a well-stocked first aid kit, a map of the park and a compass or GPS. All visitors should bring appropriate, seasonal attire, including sturdy footwear, sun protection, and insect repellant of choice.
Folks who are looking to spend time on the water may bring their own canoes, and should also have functional water safety gear such as life preserves and appropriate seasonal swimwear. Wildlife observers are encouraged to bring binoculars to truly maximize their enjoyment of the various animals around the park, even from afar!
---
Things to Do at the Park
Hiking Trails
There are plenty of hiking opportunities for folks of all ages and needs at Myre Big Island State Park!
Near the Big Island picnic area and campground, folks will find a half-mile wheelchair-accessible trail; there is also a track chair available for rental from Myre Big Island, which is an electric, all-terrain chair that can conquer some trails that a regular wheelchair can't!
In addition, you will find a self-guided hiking trail with a little over 8 miles of trails which include the Bur Oak Esker and Big Island Great Marsh trails. There is an interpretive guidebook available at the park office for folks hiking these trails.
16 miles of standard hiking trails also traverse the park through the open hills and woodland areas, offering glimpses of Albert Lea Lake now and again.
Water Recreation
Folks who enjoy being on the water will find plenty of opportunities for scenic canoeing on the bodies of water within Myre Big Island State Park. There are also places for wading and plenty of opportunities to simply sit on the shores of Albert Lea Lake with your feet in the water and observe the wildlife that calls this park home.
Biking Opportunities
Biking enthusiasts will find 6 miles of paved bike trail connecting to the Blazing Star State Trail, which runs from the park into the city of Albert Lea. Mountain bikers have 7 miles of grass trails to choose from, some of which have limited access during rainy periods and which may be shared with hikers along the way.
Wildlife Spotting
Wildlife lovers will have no lack of animals to spot! With its variety of wetlands, Myre Big Island State Park is home to many creatures including various rodents, red and gray foxes, deer, reptiles, frogs and salamanders, and of course, migratory birds! These include kestrels, hawks, owls, eagles, egrets, herons, ducks, and much more.
Winter Activities
In the wintertime, visitors who are enthusiastic about cold weather sports will find plenty to enjoy at Myre Big Island State Park! While there are no groomed ski trails within the park, visitors will find 7 miles of snowmobile trails that connect with the Freeborn County trails. Snowshoeing is also allowed anywhere in the park except on trails that are groomed for hikers.
---
Wrapping Up Myre Big Island State Park
Before you set off for an adventure at gorgeous Myre Big Island State Park with all the beauty and fun it has to offer, be sure to check out our Best Products page! This is a valuable resource for finding gear of all kinds that will help you make the most of your visit to the park no matter what season you plan to go!
Love spending time outside? Then discover the Minnesota Outdoors to continue learning new ways to reconnect with nature!