Home to Minnesota's longest cave and some of its best views, Forestville/Mystery Cave State Park continues to grow in popularity as more folks discover it each year. From the great underground cave to its majestic aboveground sites, this state park truly has it all! Read on to learn why you won't want to miss making memories at Forestville/Mystery Cave this year!
---
When Is the Best Time to Visit Forestville/Mystery Cave State Park?
Forestville/Mystery Cave State Park is one of those state parks in Minnesota that is especially beloved due to the fun and unforgettable memory-making opportunities it offers in all seasons!
Summertime makes for the ideal time to enjoy the Mystery Cave that gives the park its second name. The temperature within the cave stays at a consistent, cool 48 degrees Fahrenheit, so it's really the perfect adventure for a hot summer day.
Visitors in the scorching summertime have also enjoyed fishing in the park's three blue-ribbon trout streams, hiking, horseback riding, and sightseeing.
However, autumn is also a great time to enjoy these same adventures! In addition, there is a huge appeal for photography and scenic enjoyment when the fiery autumn colors burst out in a riot throughout the park, especially along Big Spring and the park's various sinkholes.
In the wintertime, there are lots of chilly weather recreations to partake of, including skiing and snowmobiling in addition to enjoying the muted calm that overtakes the park after a fresh snow. And when you circle back around to springtime, the wildflower eruptions drape a blanket of beauty over all of Forestville/Mystery Cave State Park that can't be missed!
All in all, no matter what time of year you plan your visit to Forestville/Mystery Cave State Park, you can rest assured you are going to have an amazing time!
---
Where to Stay at Forestville/Mystery Cave State Park
There are several different options for camping at Forestville/Mystery Cave State Park. You can take your pick depending on your preferred method of camping as well as enjoying the rest of the park!
Sanitation amenities include wheelchair-accessible showers and flush toilets and a dump station, all available seasonally within the campground. Throughout the year, there are vault toilets available throughout the park, some of which are also wheelchair accessible.
Best Camping Spots
All told, you will find a total of 73 drive-in sites available at Forestville/Mystery Cave State Park. Of these sites, there are 50 seasonal sites that are non-electric and 23 electric seasonal sites. The RV length limit at these sites is 50 feet, which is measured from the nose of the towing vehicle to the rear of the vehicle being towed.
For campers who are traveling with their equestrian companions, there is also a horse camp available at Forestville/Mystery Cave State Park. There are 55 total sites at the horse camp, 23 of which are electric.
Folks who are interested in camping as a group have their pick of reserving one of the two group campsites available at the park, located in the wooded area near the Root River. These sites are seasonal, and each one can accommodate up to 50 campers total.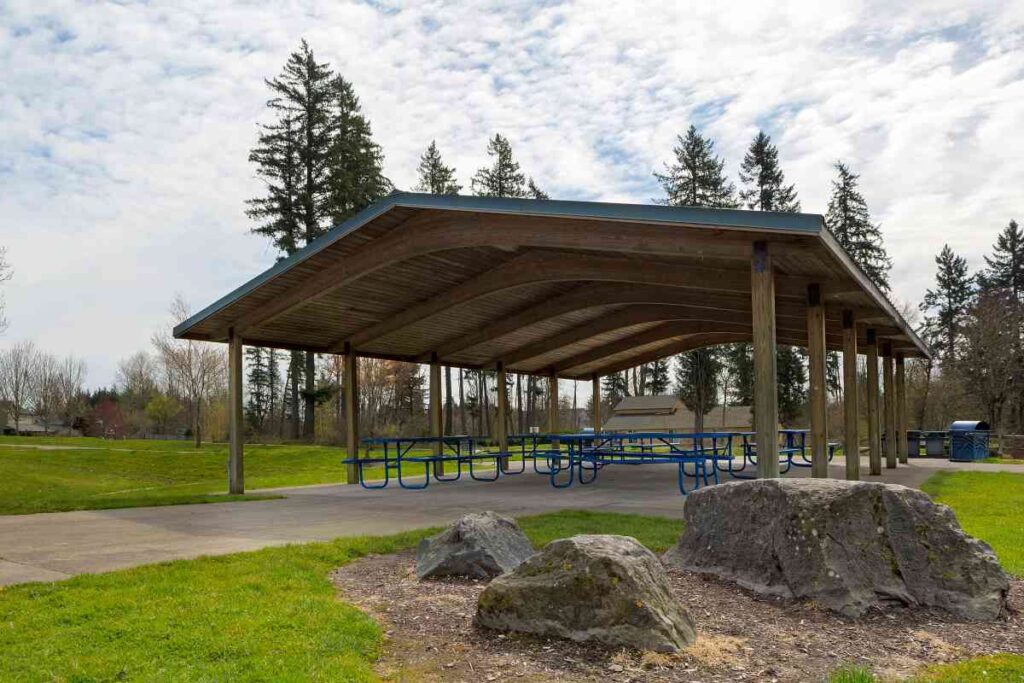 The group camps share a shelter that comes with lights and functional electric outlets; each individual group camp also has terraced campsites, vault toilets, fire rings, and water spigots.
Finally, those who prefer a bit more of a glamorous camping experience can reserve one of Forestville/Mystery Cave State Park's 5 camper cabins, which provide heat and electricity and are available all year round.
Cabins Mink, Owl, and Pine each sleep 6 campers total, while cabins Trout and Lily are wheelchair accessible and sleep 5 campers each. No pets are allowed in any of the cabins.
Booking, Fees, and What to Bring
All campsites, group camps, and cabins at Forestville/Mystery Cave State Park may be reserved up to 120 days in advance of the first day of your intended visit. Camping fees do apply and will be charged at the current rate at the time you make your reservation, which can be done online at the Minnesota State Parks and Trail website.
This gorgeous state park can best be enjoyed when campers and day visitors alike come prepared. For this reason, it's important for campers to bring gear that is in good repair…this means free of any holes, tears, mildew, or other compromising factors.
Due to the local wildlife, it's wise for campers to pack along airtight containers for all scented objects or have a plan to store and keep these things in their vehicles with windows sealed.
Equestrians will want to ensure their tack is in good repair before hitting the horseback trails throughout the park. Similarly, anglers should double-check that they have the proper tackle and the best lures or bait for fishing the trout streams as well as for any other fish they hope to catch in the park's rivers and other water bodies.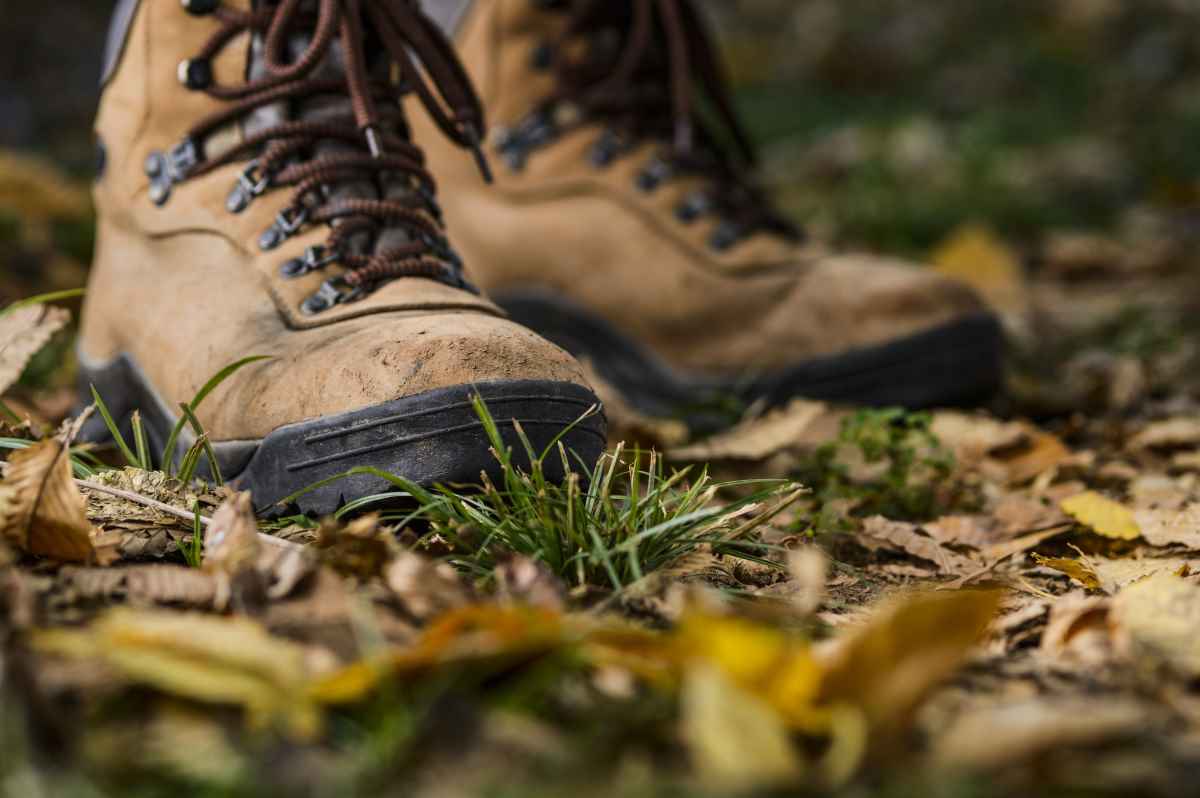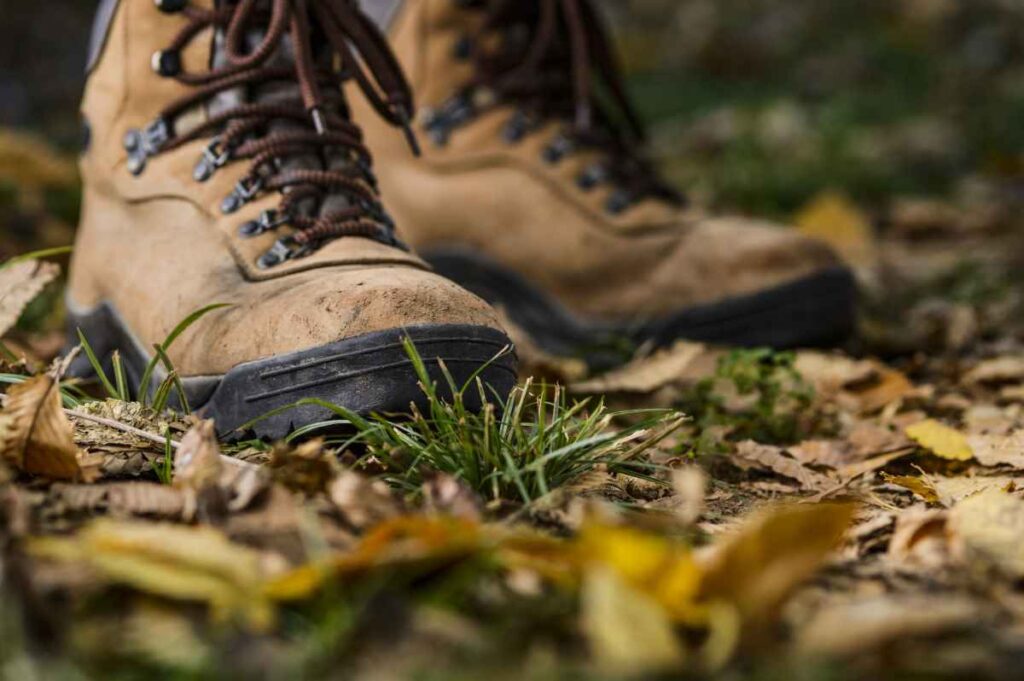 Folks planning to hike should in general plan for optimal preparedness—bringing the proper, season-appropriate attire, including sturdy shoes, packing food and drink, and ensuring they have a well-stocked first aid kit on hand.
This goes double for those who plan to explore Mystery Cave; proper, slip-proof footwear is a must when traversing the cave, as is attire appropriate for the cave's cooler conditions. Flashlights and even headlamps can also come in handy in the cave.
When enjoying the aboveground amenities at the park, visitors are also encouraged to pack plenty of their sun protection and insect repellant of choice in the warm months. During the cold, be sure to bring gloves, a hat, and plenty of layers.
Lastly, those looking to enjoy the scenic wonder of Forestville/Mystery Cave State Park should come with a camera ready and possibly pack along a pair of binoculars as well. This can be the ideal way to enjoy the springtime wildflowers and riotous autumn colors at their best; they also come in handy for spotting some of the more elusive wildlife within the park!
---
Things to Do at the Park
Exploring Mystery Cave
It comes as no surprise that one of the greatest appeals when visiting Forestville/Mystery Cave State Park is the Mystery Cave itself! Folks have traveled from all over Minnesota and beyond to experience the cave's conglomeration of shadowy pools, flowstones, fossils, and jutting stalactites and stalagmites.
Flash photography is allowed and even encouraged, as you can't take anything from the cave with you when you leave!
As the longest cave in all of the state, Mystery Cave is the perfect, one-of-a-kind recreation for day visitors and campers alike to enjoy. There are cave tours provided all during the summer and on weekends in the spring and fall seasons.
Reservations for cave tours can also be made at the Minnesota State Parks and Trails website, with various tours ranging from 1 to more than 4 hours.
Hiking
Aboveground hiking also holds great appeal at Forestville/Mystery Cave State Park. There are plenty of different paths to choose from, with over 20 miles of hiking offered across various terrain throughout the park. All along the way, you will find plenty of truly breathtaking scenery to take in, from the sinkholes to the woodlands and beyond.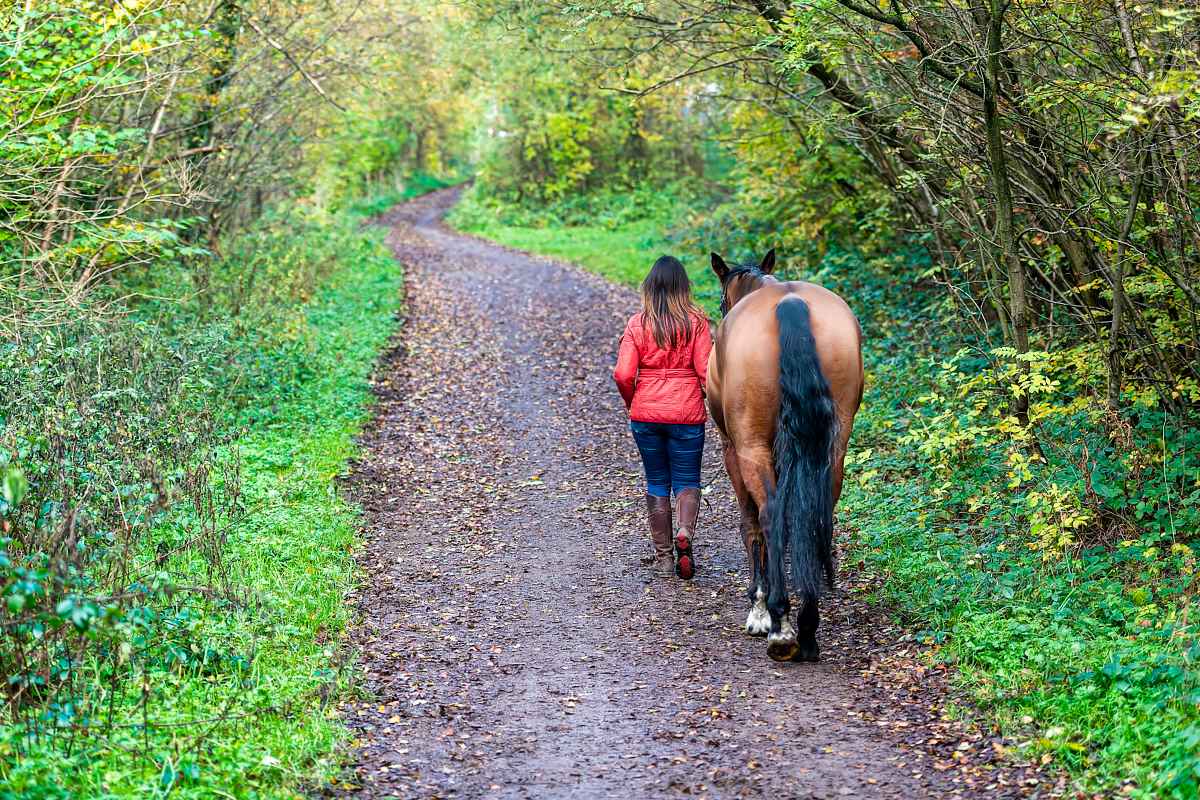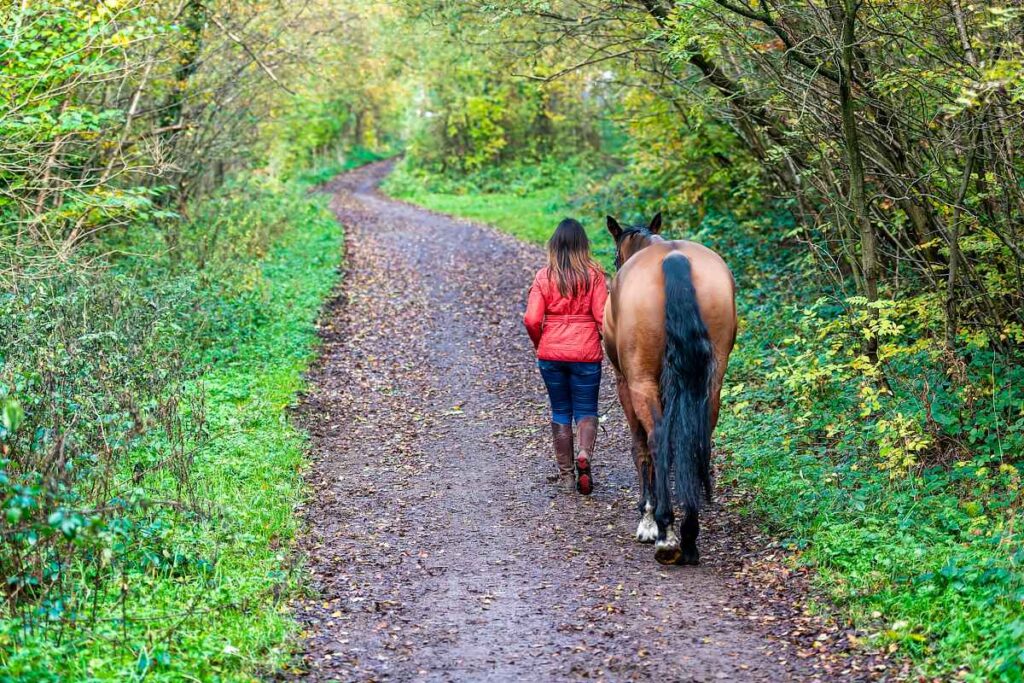 There are also trails that can be enjoyed only by horseback. This includes 17 miles of seasonal, crushed-rock trail that ascends 200 feet from the park's valley floor to a hilltop offering majestic, unforgettable views!
A horse pass is required for all riders 16 and older, and horseshoes are recommended due to the nature of the rocky path. Riders should also be aware of a few water crossings along the way in case they or their mount has an aversion to water.
Water Recreation
Folks who love the water will love wading and fishing at Forestville/Mystery Cave State Park! There are several different streams and water bodies to encourage these recreations, with three trout streams well stocked with brown trout and other fish making their home throughout the park's other rivers and streams.
Other Recreation
In the wintertime, there are a few different cold-weather sports available. This includes cross-country skiing, though there are no groomed ski trails in Forestville/Mystery Cave State Park.
In addition, you will find 5 miles of snowmobiling trail in the park, which connects to over 100 miles of Minnesota's grant-in-aid trail system. Lastly, snowshoeing is allowed anywhere in the park during the winter season.
In all seasons, wildlife viewing and birdwatching are a great pleasure to enjoy in Forestville/Mystery Cave State Park! Plenty of species call this park home, including such birds as ruffed grouse, wild turkeys, barred owls, and even migrant species such as scarlet tanager and restart.
In terms of mammals, keen observers throughout the park have often spotted red and grey foxes, coyotes, deer, mink, and others. Park visitors are also encouraged to keep an eye out for—and report any sightings of—the native timber rattlesnakes, which keep too themselves and are not aggressive if unprovoked.
---
Wrapping Up Forestville/Mystery Cave State Park
Before you strike off to explore Forestville/Mystery Cave State Park and all the wonders it holds, be sure to take time to visit our Best Products page! This will give you some great tips on camping and day visit gear to ensure you make the best of your adventure to the park.
Love spending time outside? Then discover the Minnesota Outdoors to continue learning new ways to reconnect with nature!
About the Author
Latest Posts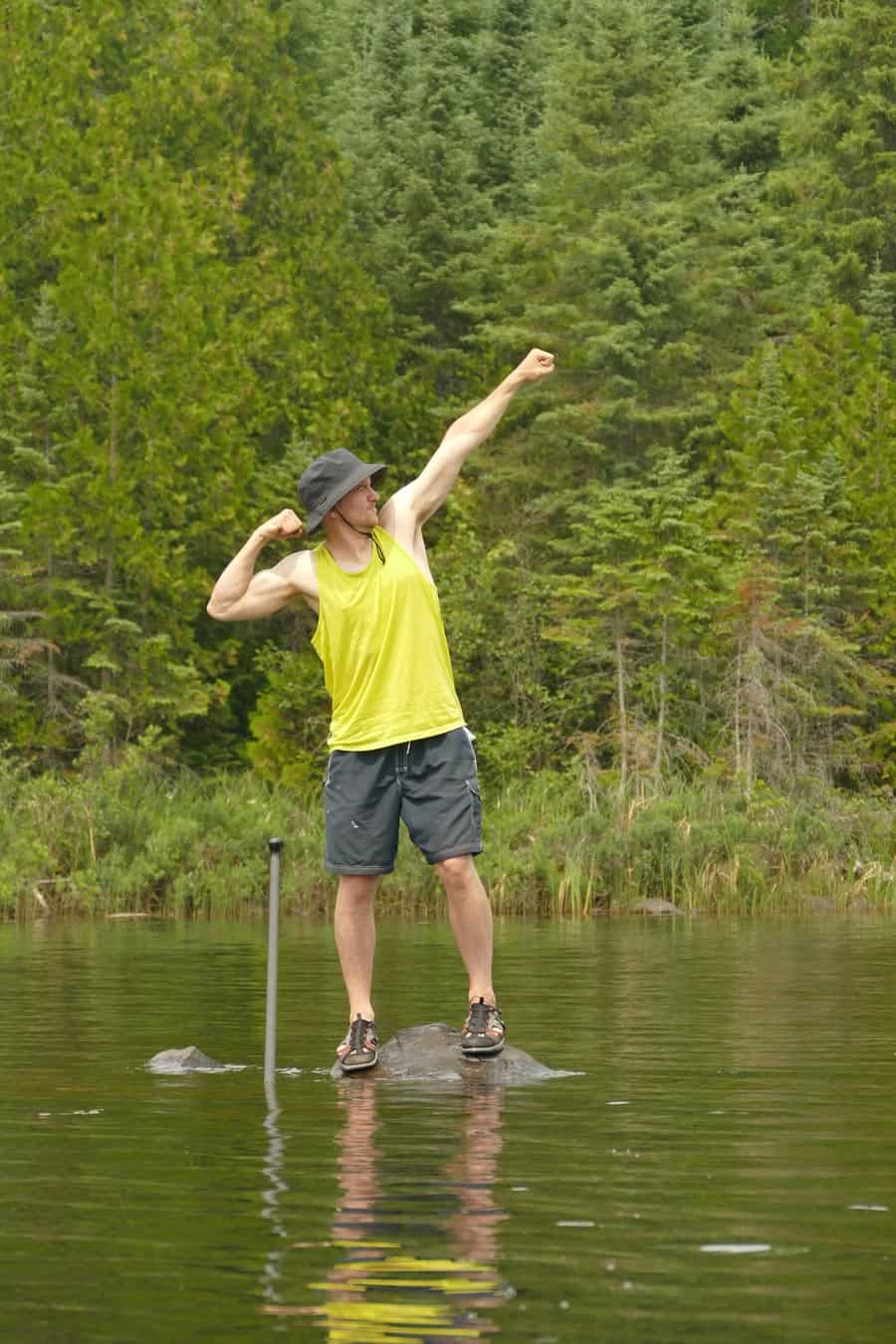 Born in Madelia, MN, to a now 5-generation Minnesota family, Ryan's MN roots go deep.
A painter by day, Ryan founded Life in Minnesota in 2013 with his wife Kelly to chronicle their musings on everything Minnesota. Ryan and Kelly are raising their 7 kiddos in Maple Grove, MN.
When he's not shuttling his kids around to hockey practice, you might find him in the shop working on his leatherwork. Undoubtedly, there will be a family trip to the Boundary Waters Canoe Area every summer, and of course weekends at Grandpa's cabin up north in the summer.