Located less than 20 minutes from the southeastern town of Faribault, Nerstrand Big Woods State Park is home to 2,882 stunning acres. Whether you prefer a tranquil day of nature sightseeing or a more adventurous day of snowmobiling through the winter woods, this destination has got it all.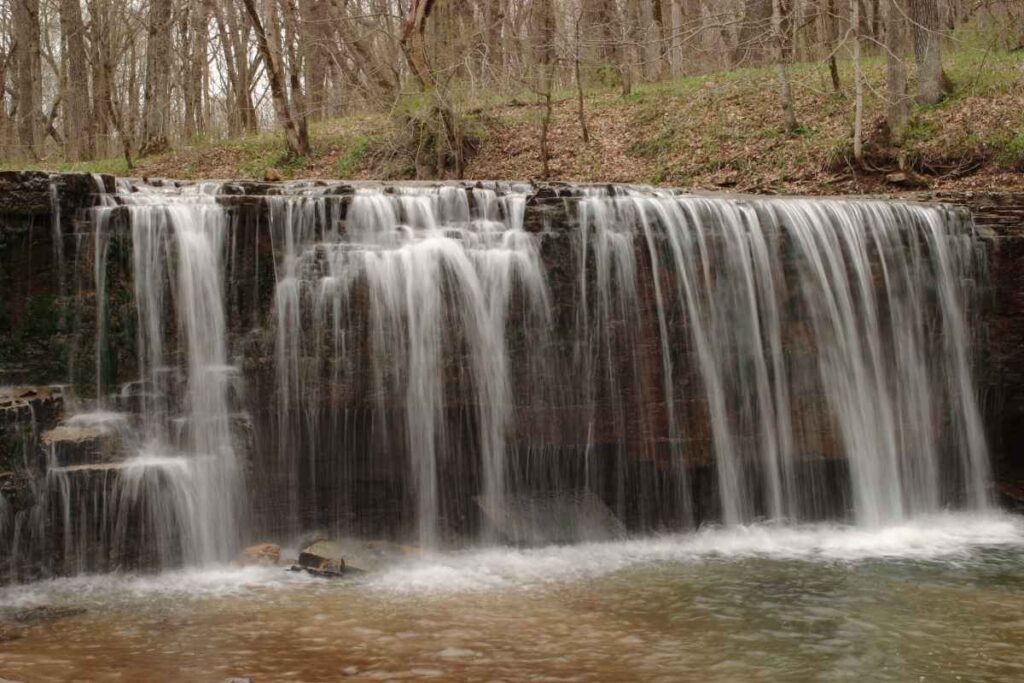 Keep reading to learn about all you need to know before visiting Nerstrand Big Woods State Park!
---
How to Get to Nerstrand Big Woods State Park
Located in the southeastern part of Minnesota, Nerstrand Big Woods State Park is just under an hour's drive from both the Twin Cities and Rochester.
If you're leaving closer to the Minneapolis side of the Twin Cities, it's best to start on I-35W South, continuing onto I-35 South, and following signs to Colvill Memorial Highway. If you depart closer to the St. Paul side, it's recommended to take I-94 East to US-52 South, and follow signs to MN-56 South.
If you're traveling from the Rochester area, the shortest option is to travel US-52 North to MN-60 West. To stay updated on changing road conditions, it is always advised to follow an up-to-date map or GPS to help you reach Nerstrand Big Woods State Park.
---
Best Time to Visit Nerstrand Big Woods State Park
Whether it's the blooming of spring wildflowers, roasting of marshmallows over a summer campfire, admiring of fall foliage, or marveling at a frozen waterfall, Nerstrand Big Woods State Park is truly beautiful in every season.
However, out of all the seasons, summer and winter have the most to offer guests! During the summer, visitors can hike the many miles of trails, spend an evening (or two, or three!) camping in the forest, and even go birdwatching.
In the winter, a frozen waterfall offers a unique experience, and skiing, snowmobiling, and snowshoeing are popular activities!
No matter when you visit, there is sure to be something for everyone to enjoy at Nerstrand Big Woods State Park.
---
Where to Stay at Nerstrand Big Woods State Park
Camping
There is a grand total of 59 campsites at Nerstrand Big Woods State Park, ranging from drive-in to walk-in sites, and even three group campsites that are great for accommodating large gatherings.
51 of these campsites are drive-in, with 27 electric sites that use 30-amp and 24 sites without electricity. Two of the sites are wheelchair accessible.
These sites range from wooded areas to more open, and there is one site that is pull-through. The maximum length for RVs is 60 feet, with measurements starting from the front of the towing vehicle to the rear of the vehicle being towed.
For a more secluded camping experience, four walk-in sites offer guests extra tranquility, with the farthest campsite located only 200 yards from the parking area.
Amenities include seasonal showers, flush toilets, and a dumping station – all open from early May to mid-October.
For larger crowds, there are three group campsites that can each accommodate up to 24 people. These sites offer more seclusion for your family and friends, as well as a more rustic camping experience.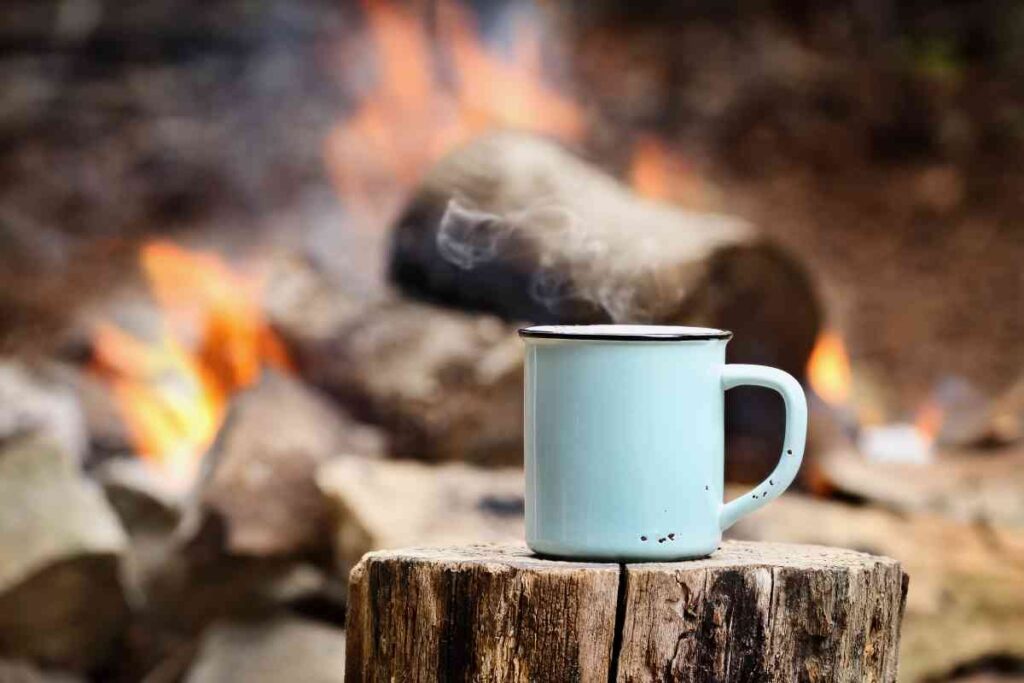 Water can be collected from a spigot, and restrooms include vault toilets but no showers. Group campsites are tent-only. A nearby shared recreation area can be a great place to socialize!
How to Book
All camping reservations may be made up to 120 days in advance starting from the day you intend to arrive. Reservations to camp in Nerstrand Big Woods State Park may be made online through the Minnesota State Parks and Trails website. Camping fees are separate from the park entrance fee.
A day pass is $7 to enter the park, or you can purchase an annual pass (valid for all 75 state parks in Minnesota) for $35, with $26 for a second vehicle and $12 for a handicap pass.
What to Bring
When camping at Nerstrand Big Woods State Park, make sure to bring plenty of food, water, sunscreen, bug spray, comfortable shoes, and clothing dependent on the season. Of course, don't forget your favorite camping gear or flashlight!
Firewood may be bought from the Visitor's Center. Binoculars, bird identification kits, and snowshoes are also available for rent.
---
Things to Do at the Park
Hiking
Nerstrand Big Woods State Park has 11 beautiful miles of hiking trails waiting to be explored. Multiple trails range from easy to more moderate hiking. The Hidden Falls Trail is a popular choice, as this easy one-mile loop trail showcases the stunning 20-foot Hidden Falls waterfall around the half-mile mark.
After heavy rainfall, the trail will be muddy, but the intensity of the waterfall's flow will make the mucky journey well worth it.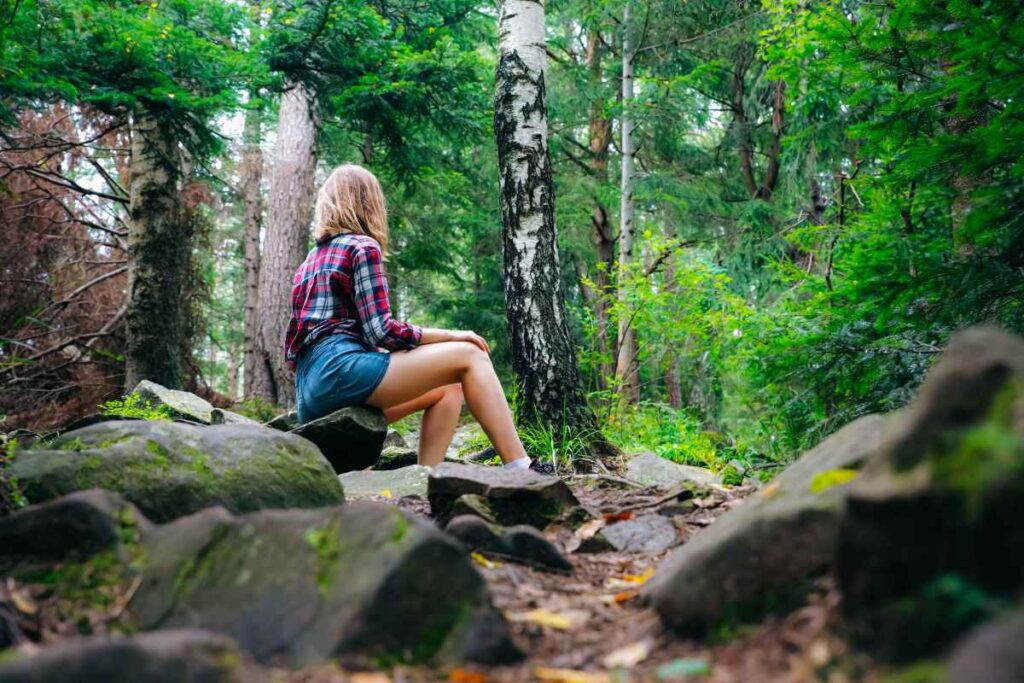 The Entrance to Hope Trail is a beautiful hiking and skiing trail that is surrounded by an impressive number of towering trees. The White Oak Trail bridge brings perspectives to new heights by giving guests the chance to see Nerstrand Big Woods State Park from a slightly higher elevation.
The Big Woods trail is great for guests who take interest in the forest around them – educational signs along the path detail the trees you'll see on this hike.
Winter Activities
As temperatures drop, Nerstrand Big Woods State Park turns into a winter wonderland. The park has six miles of groomed ski trails, five miles of snowmobile trails, and one mile of snowshoe trails.
Temperature allowing, the Hidden Falls waterfall freezes during the wintertime – creating a dazzling show guaranteed to impress visitors.
Other Recreation
There are so many things to enjoy at Nerstrand Big Woods State Park. In addition to hiking and snowmobiling, the park has an incredible collection of flora and fauna.
The Trout Lily Boardwalk is a great place to go for a stroll and take in all that this lovely park has to offer. Nerstrand Big Woods State Park is home to over 200 species of wildflowers, fungi, and other unique plants!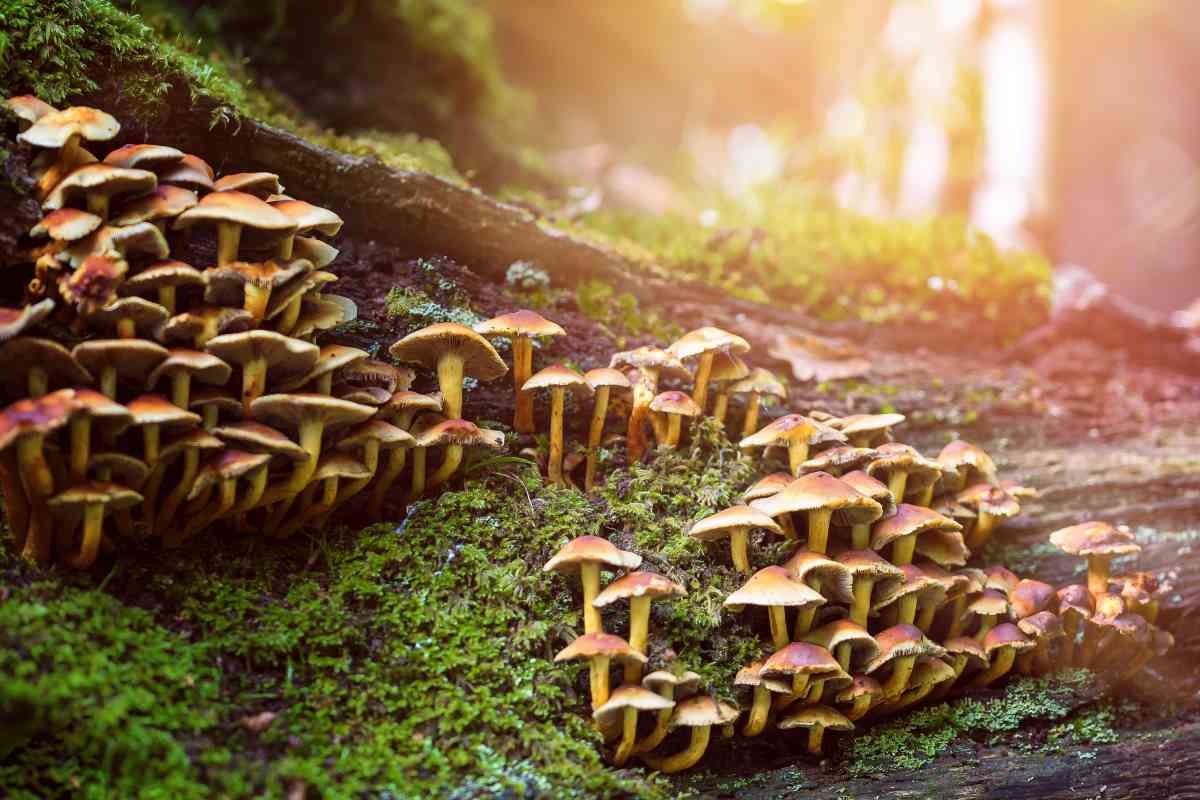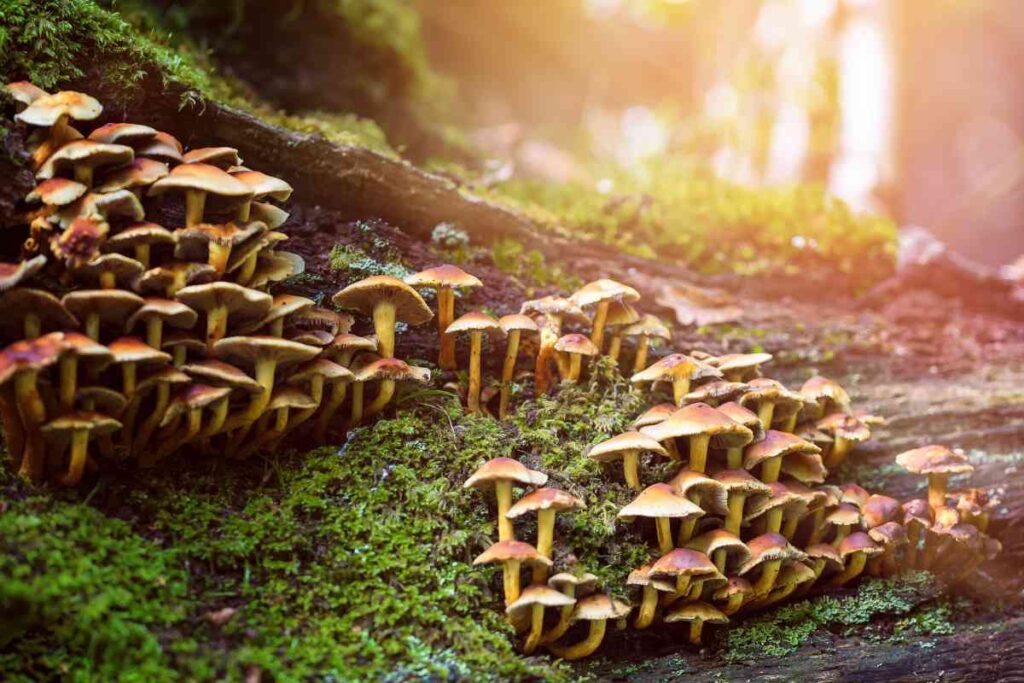 While on the boardwalk, keep an eye out for the Minnesota Dwarf Trout Lily – a rare, federally endangered wildflower. Springtime is your best chance to see this boardwalk in full bloom. In addition to plant life, the park is home to many unique species of birds – you never know what you might see at Nerstrand Big Woods State Park!
If you'd like to use this park as a lovely location for your next big event, consider renting out the amphitheater. This wooden venue can seat up to 70 people and makes a great outdoor location for gatherings.
The picnic shelter is another rental option, and kitchen access, picnic tables, sand volleyball, horseshoe pits, and a playground make this a great spot for more relaxed gatherings.
The Visitor's Center offers guests a look at the park's history, as well as the wildlife and plant life in the park. A small convenience store sells camping supplies, park memorabilia, and more.
---
Time to Enjoy Nerstrand Big Woods State Park
The possibilities at Nerstrand Big Woods State Park are endless. From hiking to birdwatching to admiring a spectacular frozen waterfall, there will never be a dull moment at this beautiful park!
Love spending time outside? Then discover the Minnesota Outdoors to continue learning new ways to reconnect with nature!