Make the most of your time in Minnesota by heading over to Old Mill State Park!
The list of attractions is too overwhelming to tackle alone.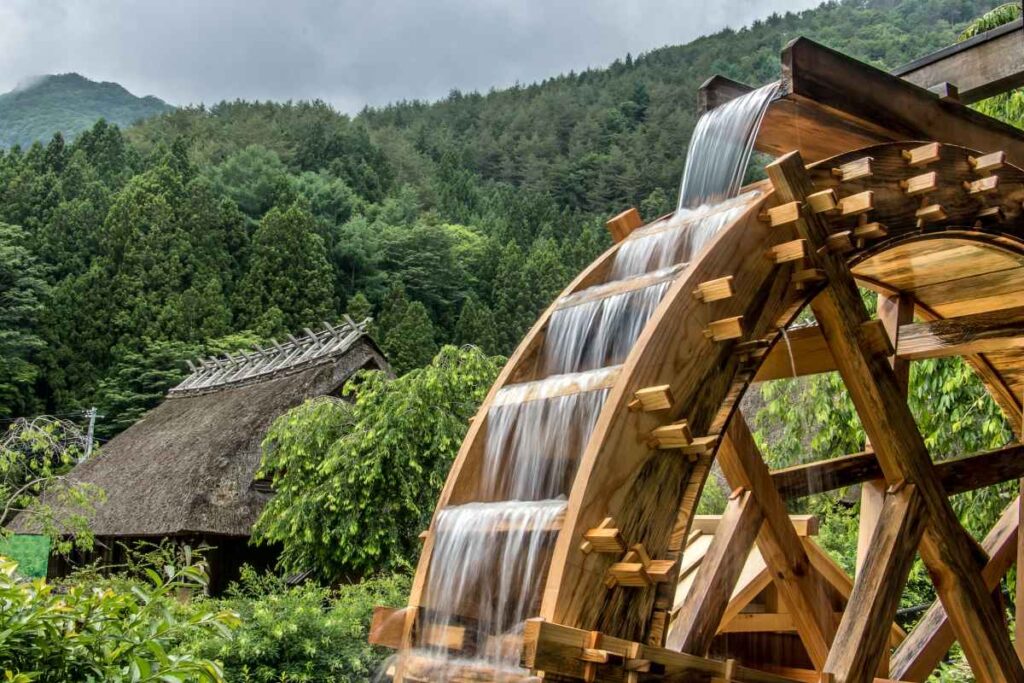 In this guide, we simplify this park's top attractions and facilities so you can easily plan your trip. After reading this, your family trip to Minnesota's Old Mill State Park will be a guaranteed success!
Why Is the Old Mill State Park Famous?
Minnesota's Old Mill State Park is located in the northwest area of the state, between Argyle and Newfolden.
The park began as an underwater mystery and became the place famously homesteaded by the Larson family in 1882. Later, it held Minnesota's historic gristmill.
The 19th century gristmill still stands in the park and has seen a series of developments, such as water- and wind-powered mills and a steam-powered flour mill. The state eventually purchased the land and developed it into what it is today.
Old Mill State Park is a mix of historic landscape, trails, and Minnesota's unique flora and fauna. You can't miss this destination if you're a history buff or you want to enjoy the best the state has to offer!
Best Time to Visit Old Mill State Park
You're sure to have a great time visiting Old Mill State Park during the warmer months. But the best time to visit the park is Grinding Day at the end of August or between May and October. You can watch the flour grinding demonstration and bring home a freshly ground sack of flour!
The Old Mill State Park is open to visitors year-round, but most attractions and facilities close during winter.
Attractions to See at the Old Mill State Park
Old Mill State Park Hiking Club Trail
Old Mill State Park hiking club trail spreads across seven miles and boasts prairie, wooded trails, and a river. The well-maintained trails are relatively easy to hike. They are home to deer, black bears, moose, and other birds and animals of wild Minnesota.
If you're more interested in flora, bushes of goldenrods, coneflowers, big bluestem, and lady's slippers await your visit. The pines in the park are travelers from Sweden, bought as seeds by Lars Larson.
Agassiz trail is considered the best trail—it's perfectly manageable at 30 minutes.
Make sure to pack a sturdy pair of water shoes for hiking!
Stone Arch Bridge
Very few places can make you feel like you've traveled back in time. The Stone Arch Bridge is one of them.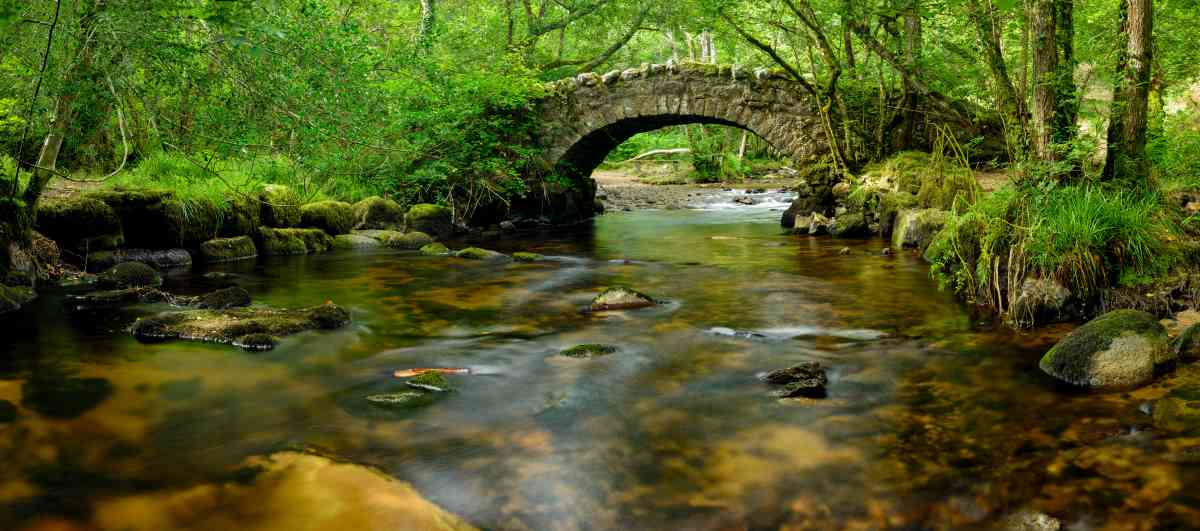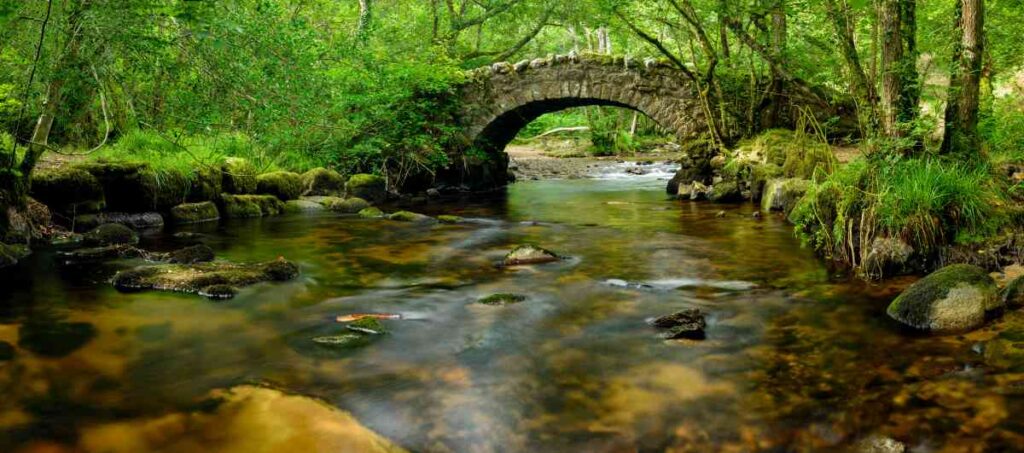 The Stone Bridge is (literally) the bridge between worlds as it connects the regular use area of the park and the trails. The arch bridges are a must-see spot if you want to capture gorgeous pictures of your visit with loved ones.
Larson Mill
An iconic structure of the past and a highlight of the park, this quaint little building is a must-visit. The mill opens once a year on Grinding Day, at the end of August. You can catch the flour grinding demonstration firsthand—a centuries-old custom.
If your trip schedule is nowhere near August, don't fret! The old-world charm of the structure is still incredibly lovely even without the milling action.
Pioneer Cabin
Also known as the settlers' cabin, this wooden log cabin is a must-see for history lovers. It was once used by a pioneer family and contains many historical items.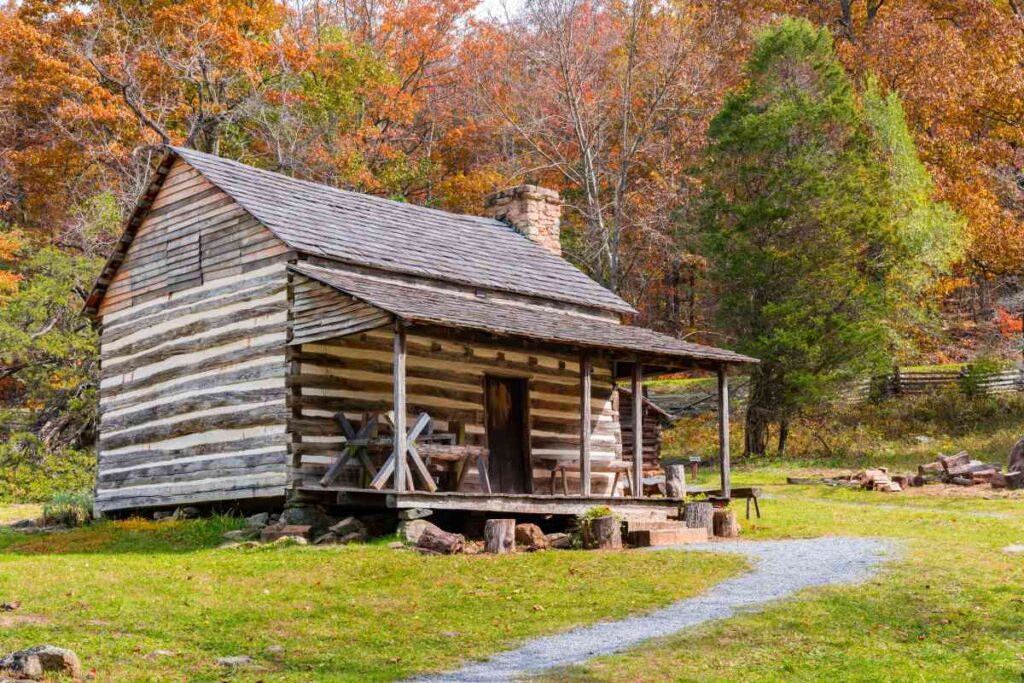 Stop by to catch a glimpse of life in the days of yore.
Old Mill State Park Beach
If you need to cool down during your trip to Old Mill State Park, you will enjoy this swimming pond fed with fresh water from a nearby well.
It is a beautiful place to stop while hiking through the park on a warm sunny day. The pond has a sandy bottom, so it's fun to dip your feet in!
Stone Water Tower
The WPA water tower is another old stone structure that has stood for decades. You can admire the view as you walk toward the beach.
WPA Swinging Bridge Over Middle River
The swinging bridge is hard to miss since it will take you from the campground to the ancient beach and picnic grounds.
It spans the Middle River, which is home to minnows and river chums, along with muskrats, deer, moose, coyotes, and minks.
Facilities at the Old Mill State Park
Restroom
You can find restrooms at the park's entrance and primitive toilets throughout the park.
There is no dump station in the park—the closest one is a 20-minute drive away, in Warren city.
Campground
Bring your tents, RV, or trailer and spend a night under the big open sky. These campsites have electric hookups, drinking water, vault toilets, and seasonal hot showers.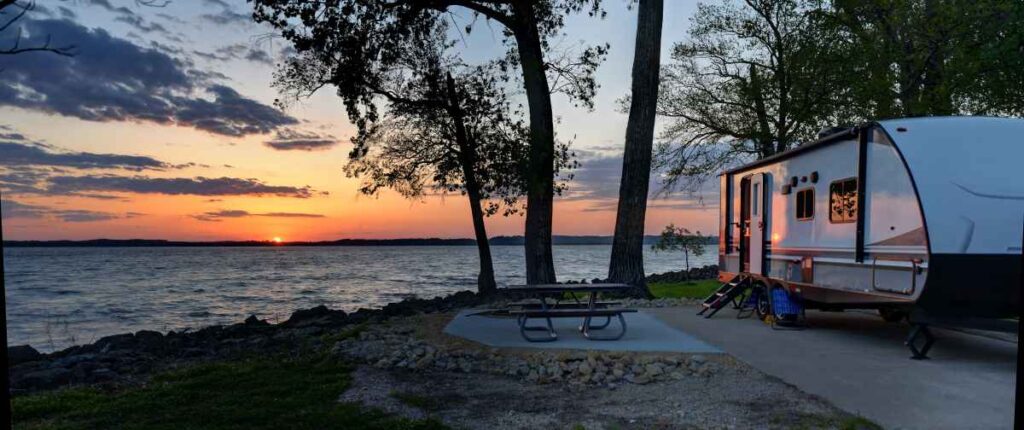 There are also picnic table, picnic shelters, and fire pits in the group camp area that can host about 100 campers.
Camping season is from May to October and closes for the winter. Make sure to check the website for campsite availability.
Parking
The park has 26 drive-in sites if you're looking for camping or lodging during your stay. Only ten of these come with electric and water hookups.
Shower
The park has a shower building that's open year-round, but water is only available when the campgrounds are open.
Drinking Water Point
You can access drinking water from behind the Old Mill State Park office year-round. However, the water supply to the park shuts off during winter due to freezing temperatures.
Seasonal Activities at the Old Mill State Park
In Season
Recreational Games
The open grounds in the park are the best seasonal sites for outdoor recreation. Remember to bring your volleyball, Frisbee, picnic blankets, and other accessories to enjoy the space.
Hiking
Parks are all about hiking trails. And the best time to plan a hiking day trip is from May to October, when the trails have plenty of sights to enjoy.
Swimming
The swimming hole gets a supply of fresh water from a nearby well, perfect for a cooling break on a hot day.
Off Season
Historical Site
You can access the historical sites even in the dead of winter. The stone structures are especially enchanting when the temperatures dip.
Snowmobiling & Snowshoeing
You can enjoy snowmobiling (groomed trails) and snowshoeing (un-groomed) during the winter.
Wildlife
From deer, jackrabbits, raccoons, and coyotes to more, there is no shortage of wildlife in the off-season!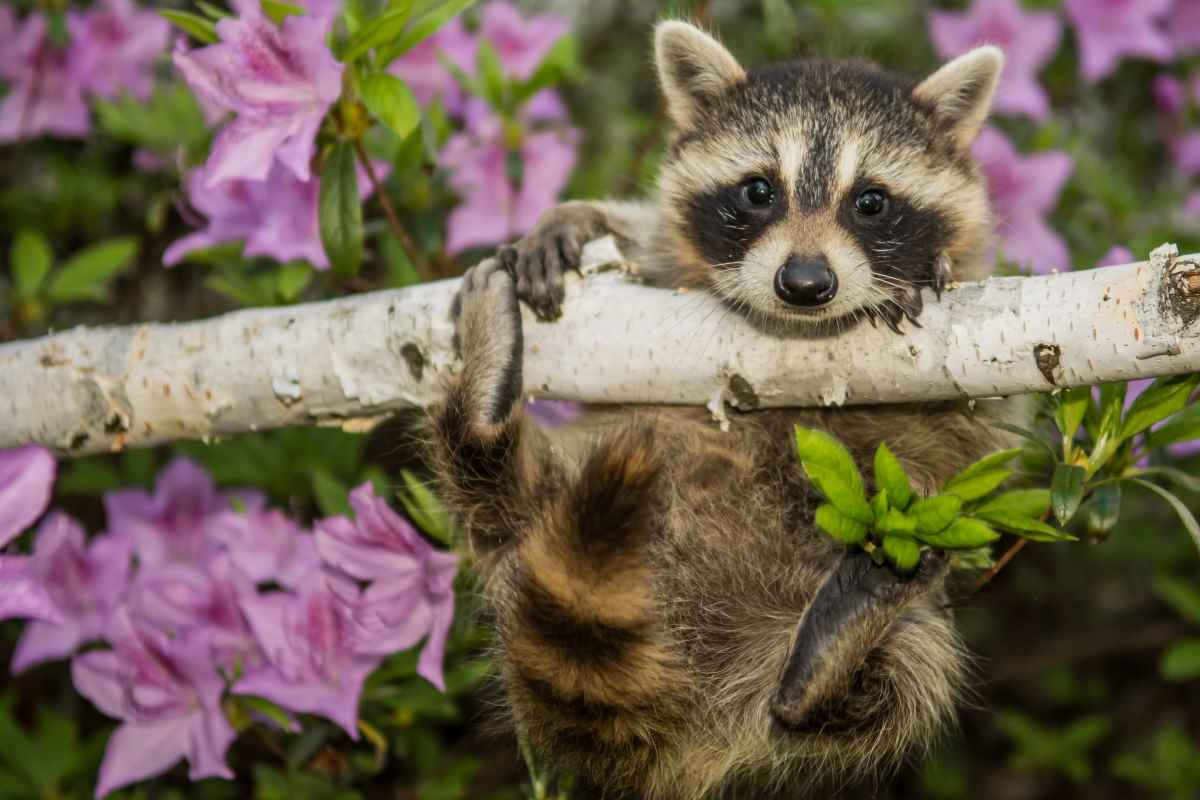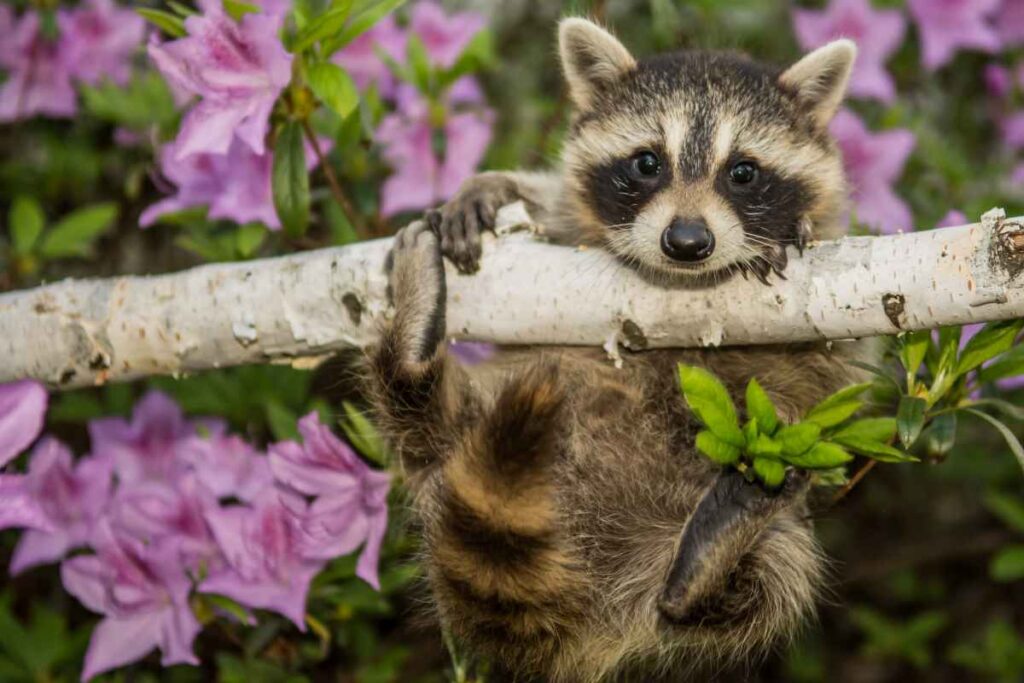 Frequently Asked Questions
How to reach Old Mill State Park?
From Argyle, drive 12 miles east on County Road 4, then one mile north on County Road four towards County Road 39.
From Newfolden, drive 11 miles west on County Road 4.
Is Old Mill State Park pet friendly?
Yes, you can take your pets to the park. Just keep them on leash.
What are the park timings?
Old Mill State Park is open daily from 8 AM to 10 PM.
Time to Visit Old Mill State Park in Minnesota
This treasure trove in Minnesota is the perfect spot, whether you're fond of adventures or prefer a laid-back outdoor hangout.
We hope this guide makes creating your itinerary for a visit to the Old Mill State Park easier.
Love spending time outside? Then discover the Minnesota Outdoors to continue learning new ways to reconnect with nature!