Are you on the hunt for fascinating Prince facts? While the late Minnesota legend was known for his flamboyant personality, prodigious musical talent, and impressive dance moves, there are all kinds of lesser-known facts about the icon's life.
For the Prince super-fan and casual music lover alike, here are 31 fun Prince facts!
1. Prince was his real name
Despite having many nicknames, taking on multiple aliases, and famously changing his name to a symbol in 1993, the pop icon's birth name was indeed Prince Rogers Nelson.
2. He was a Minnesota native
Prince was born and raised in Minneapolis, Minnesota, and lived there until ultimately moving to Sausalito, California in pursuit of a music career.
3. He was born an epileptic
Although he ultimately overcame the disorder at the age of seven, Prince was an epileptic throughout early childhood and often experienced seizures.
4. He was very short
Despite oozing charisma and having enormous confidence, Prince was remarkably short — measuring at just 5'-2" tall. He often wore heels, however, which helped compensate for his lack of height.
5. He was a high school basketball player
Standing at 5'-2", Prince was an unlikely basketball star. Yet, his high school basketball coach called him "an excellent ball handler" and various people who have played against him lauded his skill with a basketball in hand.
6. He was a devout Jehovah's Witness
Although Prince was raised as a Seventh Day Adventist, he was converted to a Jehovah's Witness and was baptized shortly after. Following Prince's death in 2016, the Jehovah's Witness Church released a statement honoring the artist.
7. He wrote his first song at seven
One of the most remarkable facts about Prince is that he kicked off his musical journey at the age of seven — using his father's piano to write his first original song, "Funk Machine."
8. He started his first band at thirteen
Prince was a founding member of Grand Central — a band that also featured Prince's second cousin, Charles "Chazz" Smith, and future touring bass player, André Anderson.
9. He wrote fan mail to Joni Mitchell
Prince was a self-professed Joni Mitchell super-fan, and Mitchell confirmed as much. She recalls spotting a 15-year-old Prince in the front row at one of her concerts and receiving plenty of fan mail from the future R&B sensation.
10. His father was also a talented musician
To no surprise, Prince came from a musical family. His father, John L. Nelson, was a very skilled jazz pianist and songwriter, and he even contributed to some of Prince's songs.
11. He was a prolific songwriter
The artist not only penned several hundred songs for his own catalog but also contributed hundreds of songs for other artists — including Cyndi Lauper, The Bangles, Alicia Keys, and the Foo Fighters.
12. He had a color named in his honor
One of the more unique Prince facts involved his passion for purple. Prince's love for the color purple was immortalized when the Pantone Color Institute announced the release of "Love Symbol #2" — a shade of purple dedicated to the music legend.
13. He changed his name to a symbol
In 1993, Prince dominated headlines when he changed his name to a symbol that couldn't be pronounced. Following this change, fans referred to him as "The Artist Formerly Known as Prince", "The Artist", or "Love Symbol."
14. He had many different aliases
Prince had many aliases over the course of his career. In addition to "Symbol" and "The Artist Formerly Known as Prince", he would go by Alexander Nevermind, Joey Coco, Jamie Starr, Christopher, Tora Tora, Camille, and others.
15. His half-sister sued him over a lyric
Prince's half-sister, Lorna Nelson, wrote "What's Cooking in This Book", and claimed that Prince had copied her in his track, "U Got the Look." The case was ultimately thrown out, as there weren't enough substantial similarities.
16. He once abandoned an unreleased album
The Black Album was shelved days before its 1987 release due to its "dark" and "evil" elements. The album was revisited and released by Warner Bros. Records in 1994.
17. He performed at George Lucas' wedding
As if the 2013 marriage between iconic film producer George Lucas and businesswoman Mellody Hobson needed more fireworks, Prince was asked to perform at the wedding.
18. He was a talented actor
Prince's artistic talent went far beyond his musical ability. He was also gifted in front of the camera. Some of his best work included roles in Purple Rain, Under the Cherry Moon, and New Girl.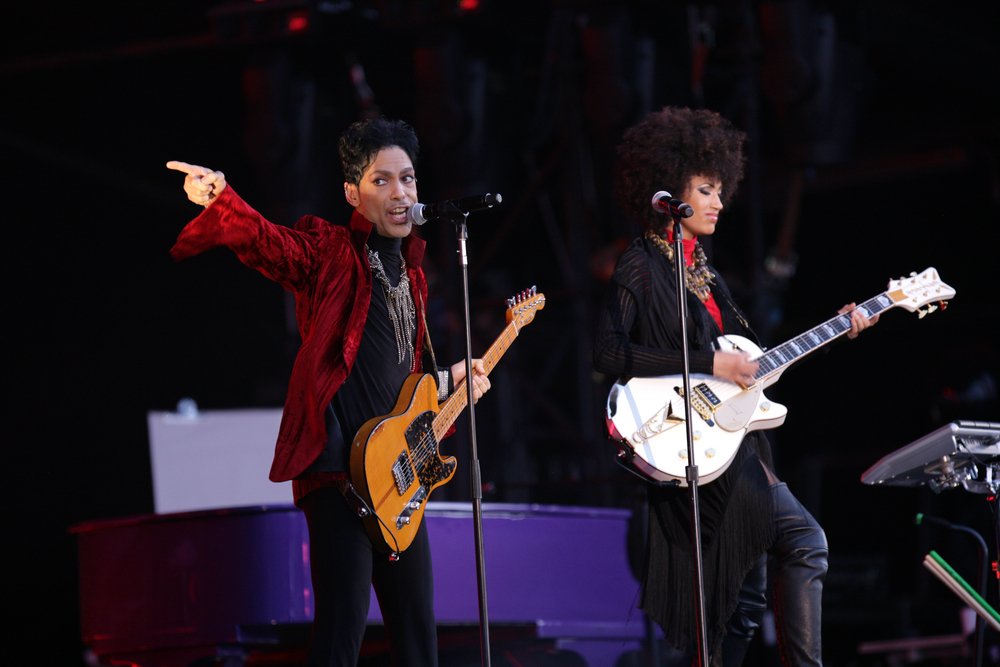 19. He had a number one single, album, and film simultaneously
One of the more impressive Prince facts is he became the first artist ever to achieve a number one single, album, and film simultaneously — thanks to his 1984 release of Purple Rain, as well as the album and track, "When Doves Cry."
20. He asked Stevie Nicks to write "Purple Rain"
Long before "Purple Rain" topped the charts, Prince had asked Stevie Nicks to pen the lyrics for the tune. Nicks ultimately turned down his request, stating that she was intimidated by the 10-minute track.
21. He wrote the soundtrack for Tim Burton's Batman
Tim Burton's 1989 entry about the Caped Crusader featured music from Prince, a move that made sense for Warner Bros. as the production company for the film.
22. He was supposed to duet with Michael Jackson
The "King of Pop" initially planned for his hit track "Bad" to be a collaboration. Prince, however, turned the opportunity down, largely due to the first line of the song.
23. He had a son
In 1996, Prince and Mayte Garcia gave birth to a son, Amiir Greggory Nelson. Unfortunately, Amiir Nelson passed several days later due to Pfeiffer Syndrome — an event that took a toll on the couple's marriage and contributed to its end in 2000.
24. He was married twice
Prince had many romantic relationships throughout his career, including marriages to Mayte Garcia from 1996–2000 and Manuela Testolini from 2001–2006, respectively.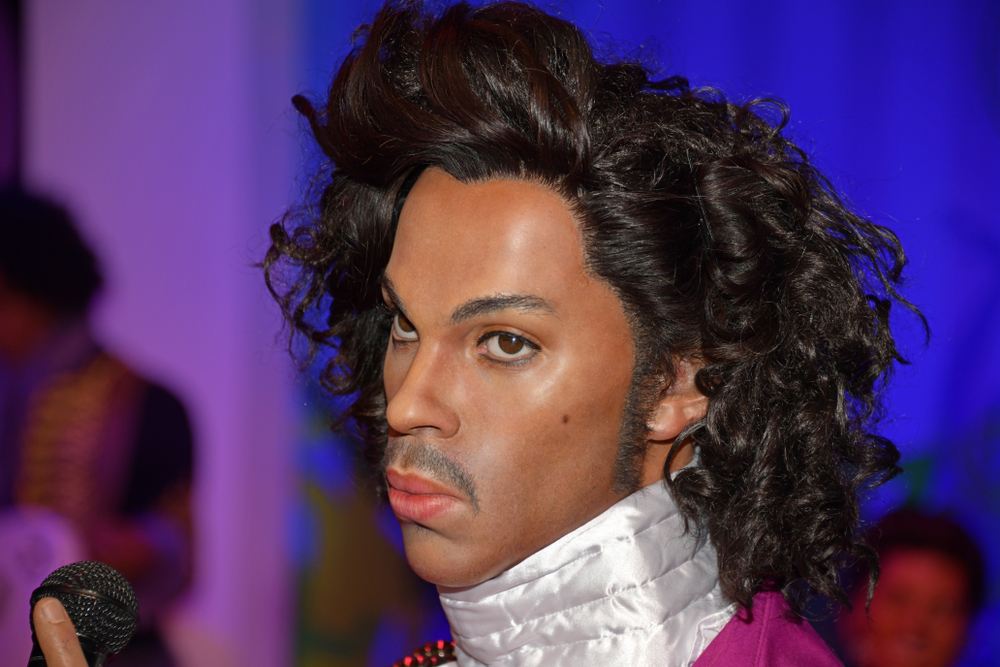 25. He once paid a salon to close and do his hair
While on tour, Prince paid a Georgetown, Washington, D.C. hair salon to close down and black out the windows with newspaper just to do his hair.
26. He often stayed awake for days while recording
Prince's relentless work ethic in the recording studio may have been his demise. While recording, he would stay awake for days on end. In fact, it was reported that he stayed awake for 154 hours before his death.
27. His hit, "Purple Rain", was originally eleven minutes long
At over eight minutes long, "Purple Rain" defies conventional hit-making wisdom. The original cut of the song was even lengthier, however, with a runtime of approximately 11 minutes.
28. He played guitar on Madonna's "Like a Prayer"
Madonna's hit song, "Like a Prayer" features none other than "the Purple One" himself. Listeners can witness Prince's guitar skills at the very beginning of the track.
29. He sued 22 fans for uploading concert footage
In 2014, Prince sued 22 fans-turned-foes for posting concert footage on YouTube. While the lawsuit demanded one million dollars from each individual, Prince eventually dropped the charges.
30. He wrote "Kiss" for another band
Prince initially wrote his hit "Kiss" for his bass player's band, Mazerati. He recorded his own rendition of the tune in 1986, an effort that reached number one on the charts.
31. He famously said that the internet was "over"
One of the more puzzling Prince facts is that he claimed the internet was "over" in 2010. Subsequently, the iconic singer refused to sell his album 20Ten across digital music platforms.
Wrapping Up Prince Facts
While Prince passed away in 2016, he left an incredible music legacy behind — as well as sorts of interesting Prince facts!
Next, from influential locals to international celebrities, learn about more Minnesota people!
About the Author
Latest Posts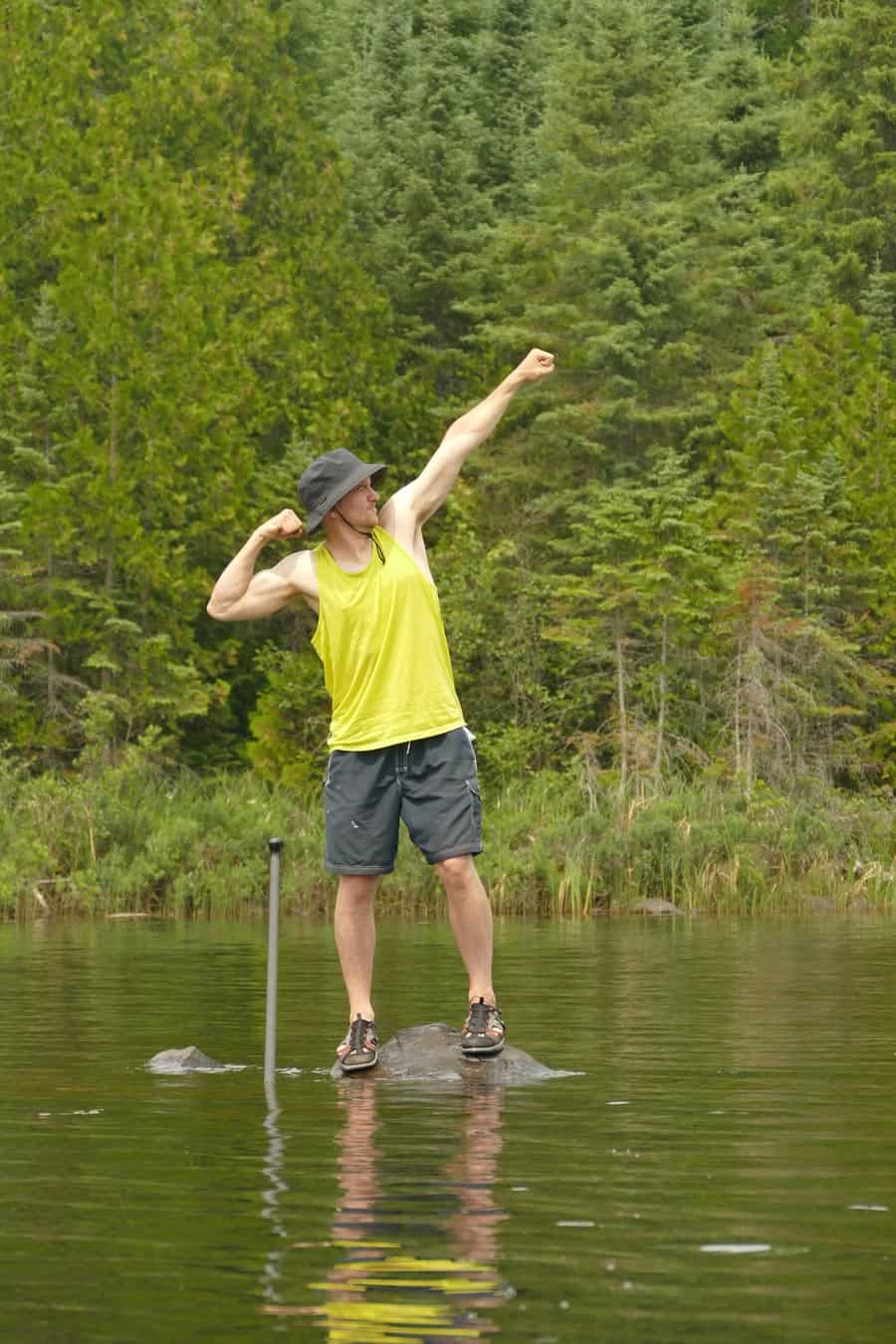 Born in Madelia, MN, to a now 5-generation Minnesota family, Ryan's MN roots go deep.
A painter by day, Ryan founded Life in Minnesota in 2013 with his wife Kelly to chronicle their musings on everything Minnesota. Ryan and Kelly are raising their 7 kiddos in Maple Grove, MN.
When he's not shuttling his kids around to hockey practice, you might find him in the shop working on his leatherwork. Undoubtedly, there will be a family trip to the Boundary Waters Canoe Area every summer, and of course weekends at Grandpa's cabin up north in the summer.