Living in the Land of Ten Thousand Lakes means that whenever you want to visit a great place outdoors, you have plenty of choices! However, if you want to narrow down your options to the best, then put the Red River State Recreation Area at the top of your list.
With thousands of visitors annually, it's worthy of your consideration. We'll tell you why!
---
History of Red River State Recreation Area
The Red River Valley probably formed around 10,000 years ago, thanks to sediment deposits from the glacial lake that existed there at the time. Serving as part of the border between North Dakota and Minnesota, the valley covers roughly 17,000 square miles of land, and its flatness makes it prone to flooding from the Red River nearby.
In fact, that's exactly what happened in 1997; the Red River engulfed the valley in a catastrophic deluge that destroyed local environments, wildlife, and thousands of houses. Though eastern North Dakota suffered the most, the flood ruined parts of Minnesota as well.
The sum of all damages was around $3.5 billion. State officials were concerned about how to prevent future disasters of such magnitude. Their solution was to build the Greater Grand Forks Greenway later in 1997. By 2000, it had expanded to include the Red River State Recreation Area.
Together with the greenway's dike system, the area helps soak in flood water from the Red River so that the surrounding environments remain unaffected. The area also doubles as a beautiful place where people can simply gather and enjoy nature.
---
Characteristics of Red River State Recreation Area
Perhaps you're wondering what sets the Red River State Recreation Area from other parks or outdoor venues in Minnesota. Although it will become apparent when you visit, we'll prepare you by explaining the area's basic characteristics.
Location
As part of the Greater Grand Forks Greenway, the Red River State Recreation Area is located in East Grand Forks, Minnesota. You'll find it on the banks of its namesake, the Red River of the North, in addition to the Red Lake River.
Size/Layout
The Red River State Recreation Area spans 1,230 acres. They give access to several parks and hiking trails as well as a campground just north and south of U.S. Route 2. If you stand on the riverbank, you'll likely be able to see the city of Grand Forks, North Dakota, on the opposite side.
Animals
Several stunning and majestic animal species are known to live around the Red River State Recreation Area. For example, you might see a hawk or bald eagle fly overhead; robins, songbirds, sparrows, and red-headed woodpeckers nesting; red and gray squirrels looking for nuts; or raccoons and white-tailed deer foraging for plants.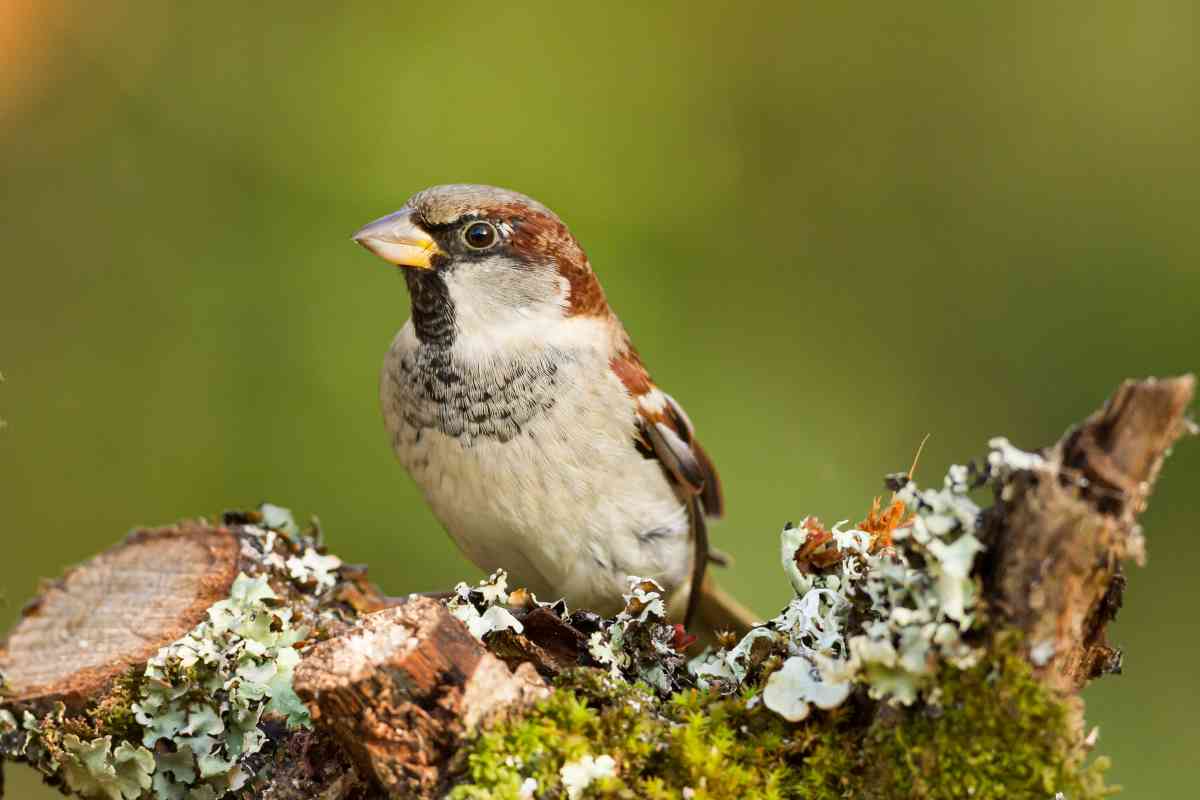 You could also spot catfish, northern pike, carp, smallmouth bass, lake sturgeon, or walleye fish in the Red River. If you're lucky, you might even catch some!
Plants
Wildflowers like petunias, thistles, prairie onions, coneflowers, and milkweed are all native to Minnesota, so you may find them at the Red River State Recreation Area. Pine, hemlock, spruce, cedar, oak, maple, and balsam firs are all common to the region as well, and the greenway's caretakers plant new trees every spring.
The area also abounds with fescue and prairie grass, especially toward the eastern boundary. They showcase an open sky and look mesmerizing when swaying in the breeze.
---
What to Do at Red River State Recreation Area
Once you get to the Red River State Recreation Area, what should you do? The area is a popular place for lots of activities, but a few, in particular, may be worth your while. We have some suggestions!
Hiking/Biking
The Red River State Recreation Area boasts several trails that are great for either hiking or biking. Even wheelchairs can navigate the paved trails. By far, the most common trail for runners and bikers alike is the 2.6-mile loop.
It welcomes dogs as long as they're leashed! Also, the trails will take you close to campgrounds so that you can easily rest afterward if you've reserved a site.
Fishing
With both the Red River of the North and Red Lake River, there's ample opportunity to enjoy the water. Either rent a boat or bring your own so that you can explore the rivers and go fishing. If you'd rather stay on shore, there are also piers and banks that make great fishing spots. The piers are accessible to wheelchairs as well.
Birding
Remember the birds we mentioned earlier? They were only a few of the many species that make their homes in the Red River State Recreation Area.
Finches, warblers, bluebirds, owls, and geese are all possible additions to the list. If you're an ornithology enthusiast, you'll love wandering around the trails, prairies, and forests to catch glimpses of the greenway's beautiful birds.
Picnicking
If you get hungry, check out the picnic area nearby. There are lovely grassy spots where you can set out a blanket and some food, but there's also an open shelter if that makes you more comfortable. The open space is also perfect for playing frisbee, having a water gunfight, or kicking a soccer ball around. If you have kids, they'll love using the playgrounds.
Camping
When you want to get away from the world for a little while, the Red River State Recreation Area gives you the chance by offering numerous campgrounds.
The Sherlock Campground is among the largest and most popular. However, all the sites provide amenities and facilities like toilets, showers, fire pits, picnic tables, and electric hookups. Should you need food, head to the grocery store or restaurant just off the highway.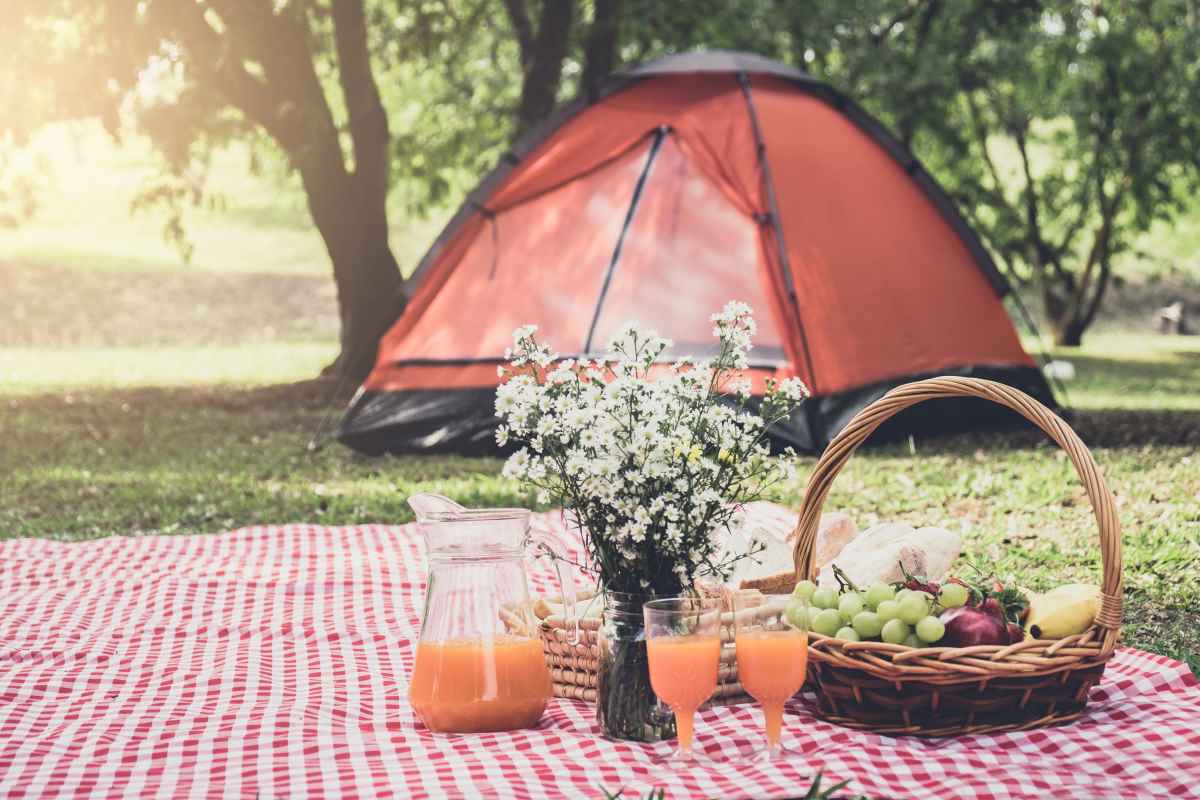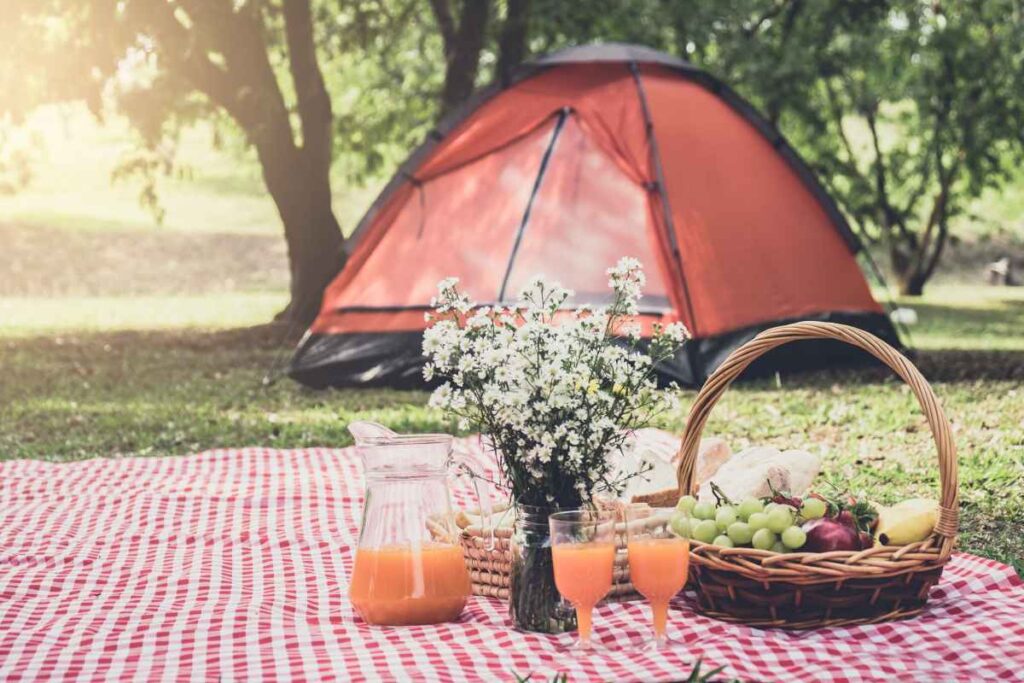 Just remember to plan your camping adventure for spring, summer, or fall. The area is closed to campers during the winter.
Naturalist Programs
Every two weeks in the summertime, the greenway's caretakers hold naturalist programs for both adults and kids. Using the Red River State Recreation Area as practice, you can learn about protecting, preserving, and surviving in the environment. The programs are both fun and useful for anyone who loves the outdoors.
---
What to Bring to Red River State Recreation Area
Are you ready to plan a trip to the Red River State Recreation Area? If so, you have to know what to take to fully and safely enjoy yourself. Let us help you make a packing list.
First Aid Kit
Injuries can happen no matter what you're doing. Although serious problems like burns and broken bones require professional medical attention, a first aid kit goes a long way toward treating simple issues like cuts, blisters, and bruises. Make sure the kit includes hydrogen peroxide as a disinfectant.
Sunblock
No matter the time of year, prolonged exposure to sunlight can lead to sunburns and other types of skin damage. Moisturizing sunblock is a must. Apply it when you first go outside, and then reapply it every two or three hours.
Bug Repellent
Many bugs are attracted to dampness and standing water, so the Land of Ten Thousand Lakes constantly deals with pests. Considering its proximity to large bodies of water, the Red River State Recreation Area is no exception. Whether you prefer a spray, lotion, candles, or a combination of these items, bring strong bug repellent. Citrus scents are especially effective.
Fishing Gear
If fishing is one of your favorite activities, don't forget to take your fishing pole and tackle box with a wide variety of bait. For those going on a boat, a life jacket is essential as well. Pack an extra change of clothes in case you get wet, too.
Sustenance
To maintain your health and strength, you need to stay hydrated and fed. Bring a large water bottle along with nutrient- and calorie-dense snacks, like nuts, seeds, energy bars, jerky, and fruit, fresh or dried. Trail mix is a classic choice.
Phone Charger
Yes, part of the point of spending time outdoors is to take a break from technology, but your phone can be a lifesaver in case you need to call someone for help. It's also great for commemorating special events or moments with your loved ones. Bring your phone as well as a charger so that you can plug it into an electrical hookup or outlet at the park office.
Flashlight
In case you get lost or simply love exploring at night, a flashlight could come in handy, particularly in case your phone dies despite bringing a charger. No need to pack something that will weigh you down; a small flashlight with a powerful bulb will do.
Binoculars
For birders, binoculars are crucial for observing birds without scaring or disturbing them. However, even if you're not interested in ornithology, binoculars can still help you appreciate the gorgeous scenery and wildlife throughout the Red River State Recreation Area.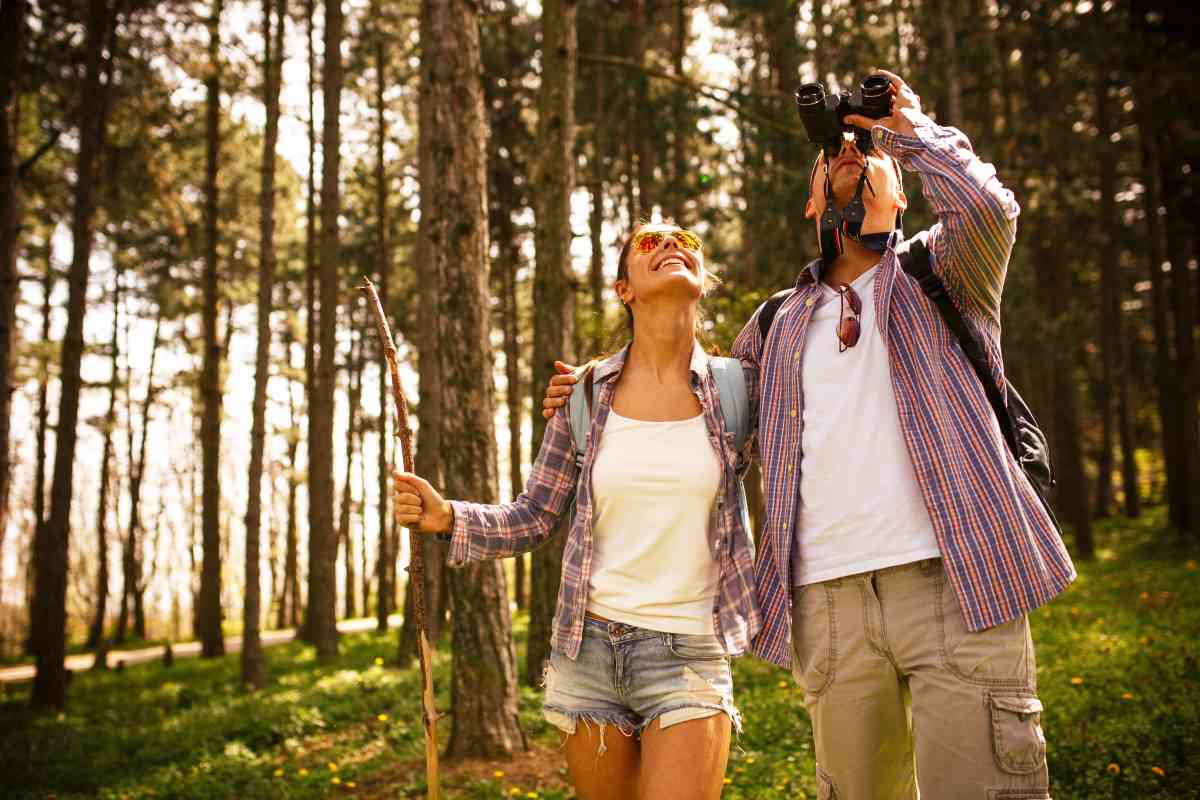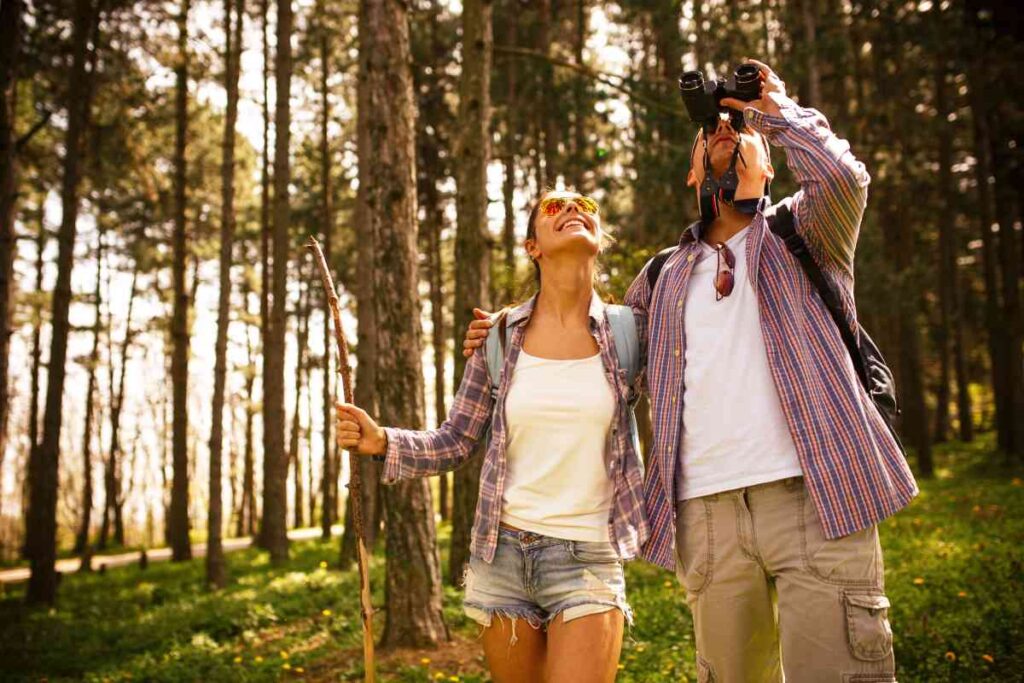 Sports Equipment
At the park and on the trails, there's lots of space to run around, be active, and engage in friendly competition with other people. Bring equipment for whatever sports you like – frisbees, soccer balls, footballs, volleyballs, baseballs with mitts, etc.–so that you can play whatever suits your mood.
Waterproof Camera
With all the water in the Red River State Recreation Area, consider packing a waterproof camera. When you're spending time on or near the Red River or Red Lake River, the camera could let you capture interesting moments with fish or other animals. You could also snap silly underwater poses that will give you something to smile about in the future.
---
Wrapping Up the Visitor's Guide to Red River State Recreation Area
We're certain that you'll love visiting the Red River State Recreation Area. Though it's newer than other parks and recreation areas in the state, it will likely continue evolving and inspiring admiration for years to come. Of course, remember that it's not the only outdoor attraction Minnesota offers.
Love spending time outside? Then discover the Minnesota Outdoors to continue learning new ways to reconnect with nature!
About the Author
Latest Posts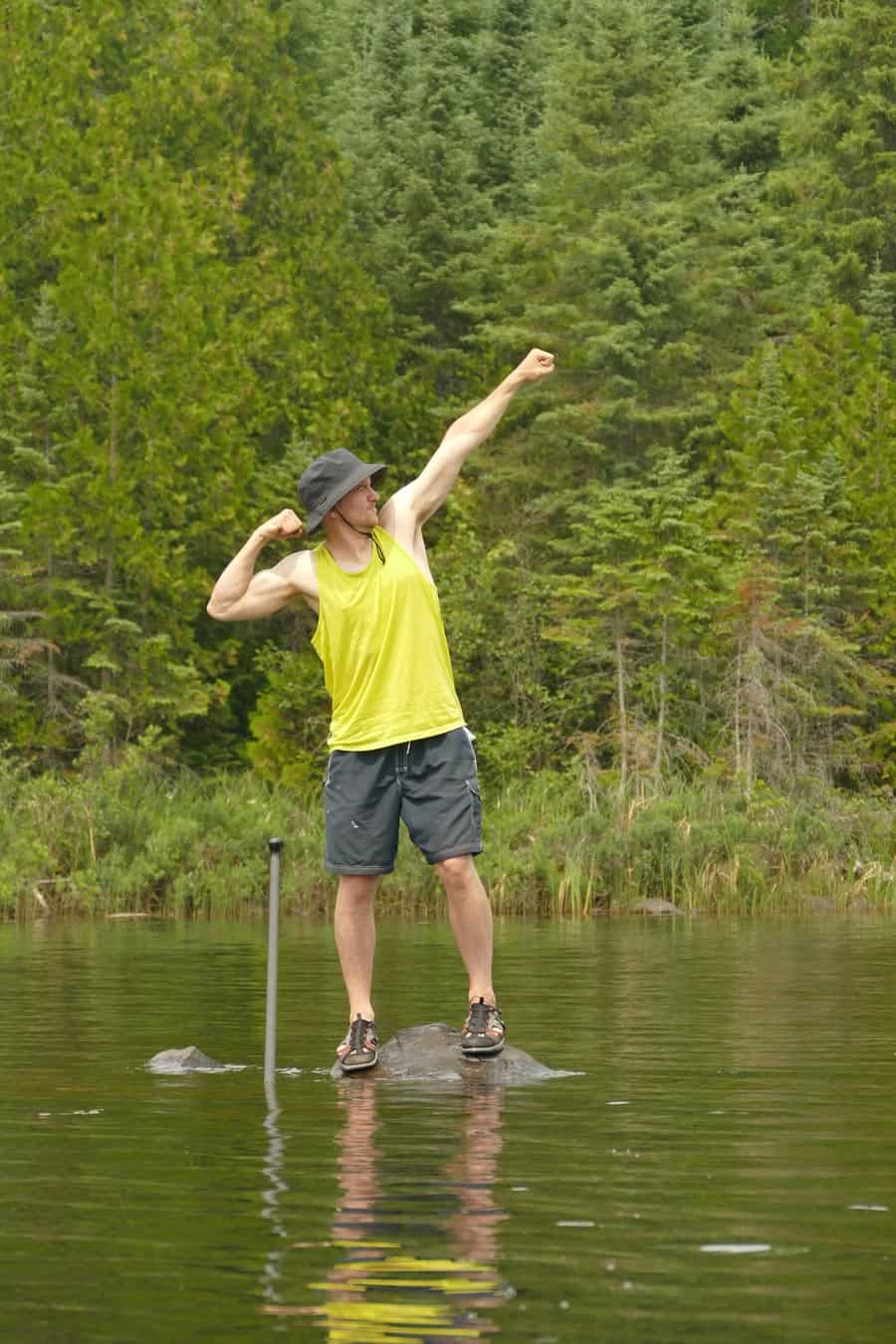 Born in Madelia, MN, to a now 5-generation Minnesota family, Ryan's MN roots go deep.
A painter by day, Ryan founded Life in Minnesota in 2013 with his wife Kelly to chronicle their musings on everything Minnesota. Ryan and Kelly are raising their 7 kiddos in Maple Grove, MN.
When he's not shuttling his kids around to hockey practice, you might find him in the shop working on his leatherwork. Undoubtedly, there will be a family trip to the Boundary Waters Canoe Area every summer, and of course weekends at Grandpa's cabin up north in the summer.