Rice Lake State Park is an area as rich with history as with beauty. Where American Indians once harvested wild rice to sustain themselves and their families, now visitors can immerse themselves in the splendor of nature. Read on to learn more about this lovely state park!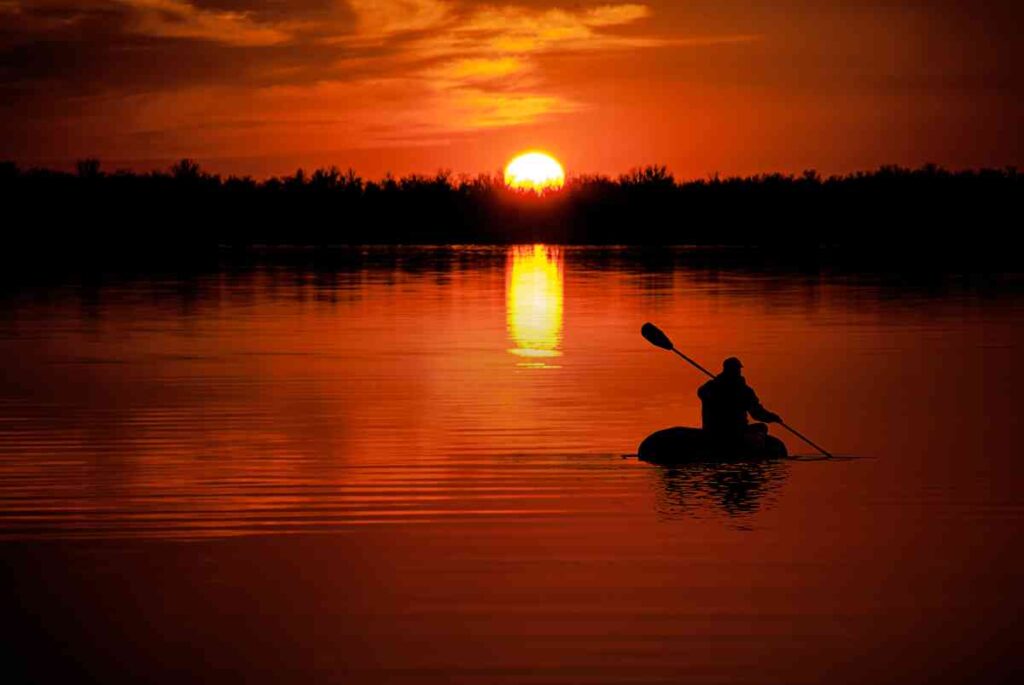 ---
How to Get to Rice Lake State Park
Visitors approaching from the southern border of Minnesota or from the north—such as near the Minneapolis/St. Paul area—will find that taking Interstate 35 is likely the most straightforward option to reach the park.
Meanwhile, for folks traveling east to west across the state, the best bet for a hassle-free approach to Rice Lake State Park is via Interstate 90.
It's always recommended that travelers rely on an up-to-date map or GPS when planning a trip to Rice Lake State Park. This will ensure you are aware of any current traffic issues, road closures, or other potential travel hang-ups at the time of your visit.
---
When Is the Best Time to Visit Rice Lake State Park?
Rice Lake State Park has something to offer in any season. However, there are definitely a few qualities that set Rice Lake State Park apart at certain times of the year. Folks who are real lovers of wildlife and natural beauty may find they get the most out of visiting the park in the spring and autumn seasons.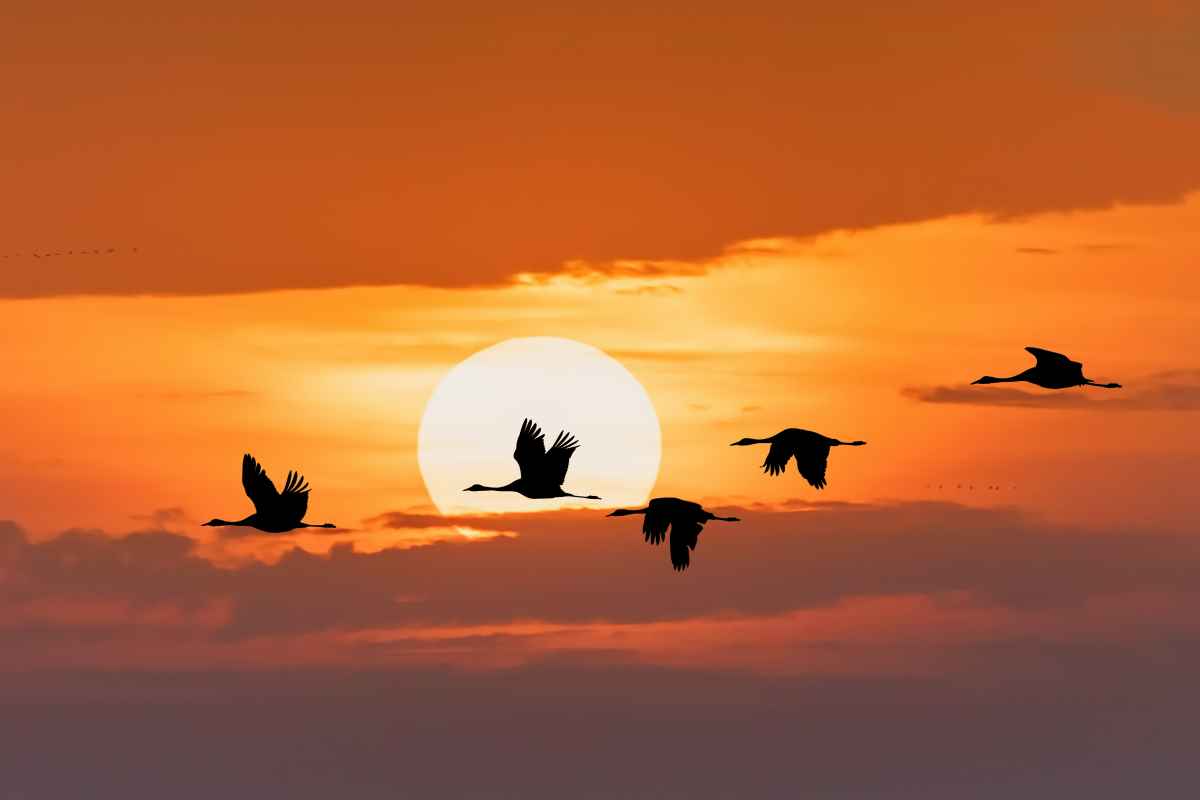 Being an established, generational wetland area fringed with copious woods, Rice Lake State Park is an ideal location for both spring and fall avian migration.
Couple that with the resplendent array of fiery fall foliage and the blankets of wildflowers that have been the main attraction for many a photographer throughout the years, and it's really no wonder why the "in-between" seasons hold the most appeal overall at Rice Lake!
---
Where to Stay at Rice Lake State Park
Best Camping Spots
Before reserving your campsite, you should be aware that all campsites (except for the group camp) have a limit of 6 campers and 1 shelter total unless otherwise approved by the park.
Many of these campsites can also accommodate hammocks and other items attached to trees. Provided they are attached to trees on your own site, which are at least 12 inches in diameter, and they are attached with web straps at least 1 inch wide, with only one hammock per two trees.
Be sure to verify your site can accommodate this before making your reservation!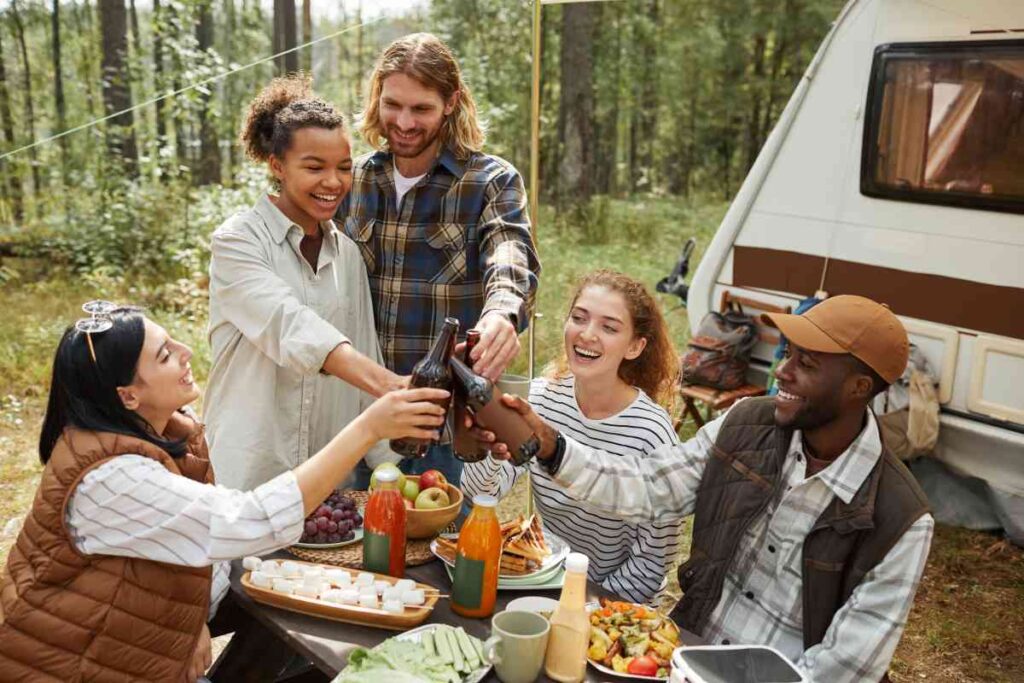 This state park offers a two-loop main campground varying from open to wooded spots, with 40 drive-in, and back-in sites, where the roads are all one-way. There are also 18 electric sites, all located in the campground's "B" loop, offering 50-amp service with a couple of additional 20- and 30-amp outlets.
The RV length limit at the campground is between 35-55 feet, measured from the front of the vehicle towing to the rear of the vehicle that's being towed. There is also an overflow parking lot for any tow vehicles that don't fit within the spur.
Of these various campsites, 3 are wheelchair accessible, with hard-packed gravel covering the whole of each site. 2 of these accessible sites are electric, and 1 is not.
Campers also have their pick of the 5 walk-in and 4 cart-in sites, with a shared cart provided for the latter. These sites are rustic, with no showers and only vault toilets, and they lie about 25 to 100 yards from the parking lot. Cart-in sites all offer a prestigious view of Rice Lake.
For visitors seeking a bit more of a solitary camping experience, you have the option of one of the 4 canoe sites located across the lake. These, too, are rustic, without showers or potable water, but they all have that same gorgeous lakeview scenery.
You have the option of renting a canoe if you are unable to bring your own, but you will need to confirm canoe availability at least two days before your intended arrival date.
Lastly, there is a single-group camp at Rice Lake State Park. It can house up to 40 campers and a total of 15 vehicles. This is a rustic site with no showers and a vault toilet only.
Showers and flush toilets are available seasonally from mid-May to mid-October for the main campground (Loops A and B) only. These are not for use by rustic sites. Vault toilets, however, are available throughout the park for much of the year.
Booking, Fees, and What to Bring
All campsites can be reserved up to 120 days prior to the first day of your intended stay. Current camping fees will apply at the time you book your reservation, which can be done at the Minnesota State Parks and Trails website.
Campers will want to ensure that they bring gear that's in good repair. For those staying at the more rustic campsites, bringing your own water is a must.
Depending on your camping style, you may also want to consider packing extra sanitary products and mosquito netting or a mosquito-proof hammock if you intend to do some hammock camping.
Day visitors and campers alike are encouraged to wear season-appropriate attire. A well-stocked first aid kit, as well as food and drink, are also a must.
Because Rice Lake is a wetland with many unshaded patches, you can also expect a lot of insect activity and times of prolonged sun exposure, so be sure to bring your insect repellant and sun protection of choice!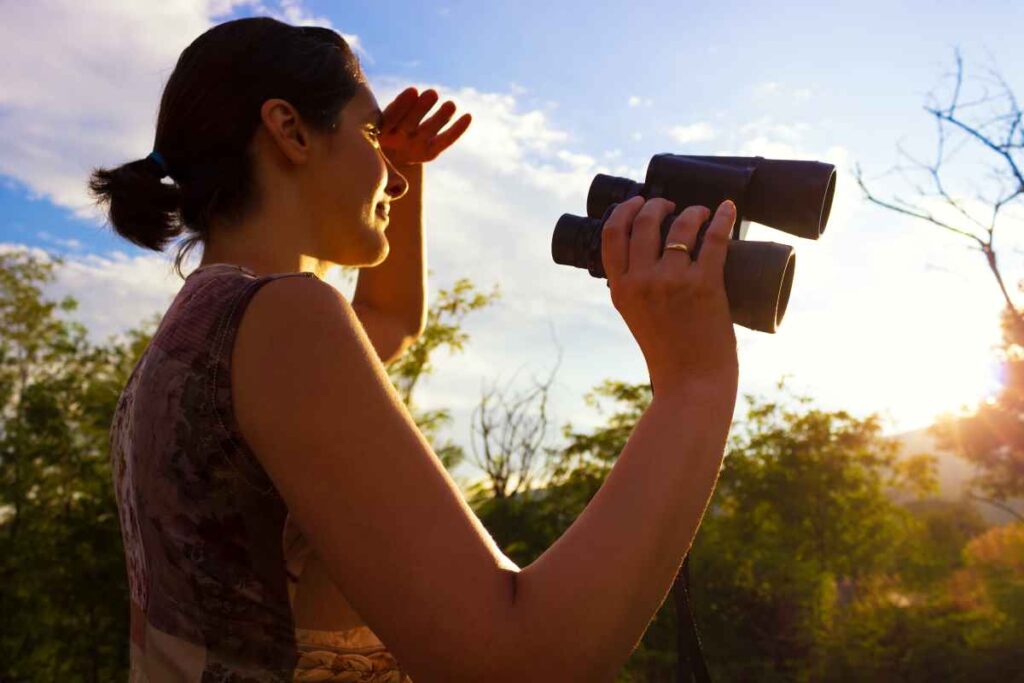 For birdwatchers and wildlife enthusiasts, a good pair of binoculars is also recommended to make the most of spotting the many species found throughout the park.
It's also a great idea to have a camera at the ready to capture the majestic scenery of all that Rice Lake State Park has to offer, from its animal inhabitants to the wildflowers, fall colors, and unforgettable views that make up the landscape of the park itself.
---
Things to Do at the Park
Hiking
Though you won't find any particularly rugged trails to challenge you at Rice Lake State Park, what you can be sure to enjoy here are easy to moderate hikes with picturesque views all throughout the park!
You will find a total of 5 miles of hiking trails within Rice Lake's beautiful borders. Among these are a prairie trail full of mowed grass, a walking trail of easy difficulty, and some woodland and lakeside trails that range from wood chip surfaces to natural dirt paths.
There is also a 0.1-mile trail that is wheelchair accessible, and some of the hiking trails throughout the park are kept packed for winter hiking as well.
Water Recreation
It likely comes as no surprise that a place like Rice Lake State Park would have an appeal to anglers, swimmers, and other fans of the water! You can take a swim or do some fishing from the shores of Rice Lake, as well as enjoy some canoeing on the water with a brought-in or rented canoe.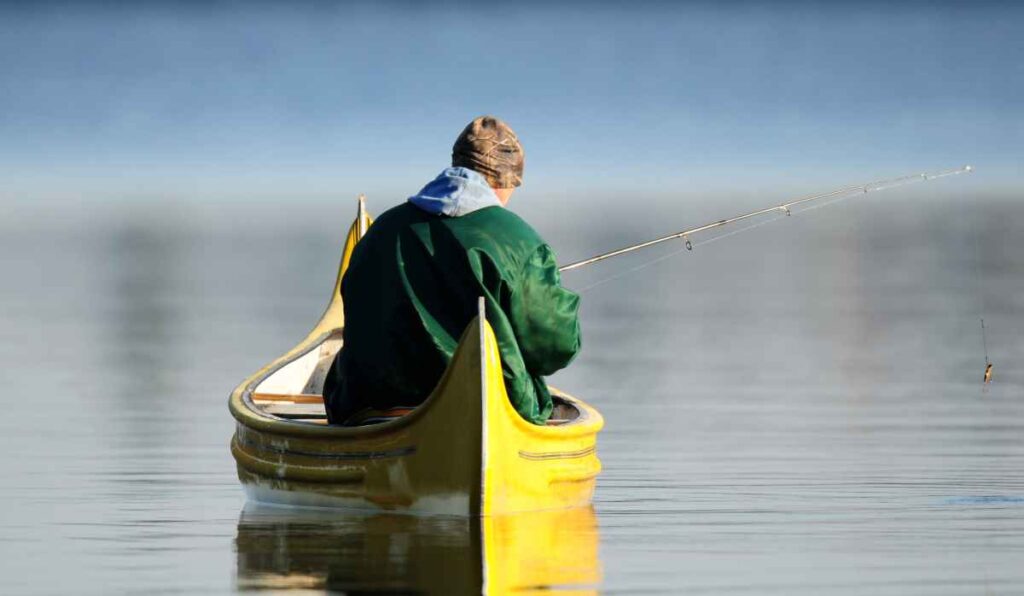 Other Recreation
Birdwatchers and wildlife enthusiasts have been great fans of Rice Lake State Park over the years. The annual migrations and the park's various lakes, marshes, woodlands, and meadows make this just the perfect state park for witnessing a gathering of countless animals.
Visitors in the wintertime also have a bevy of recreation to look forward to! 3 miles of ungroomed ski trails await the experienced cross-country skier.
An additional 3 miles of snowmobile trails, part of the Steele County Grant-in-Aid Trail System, are maintained by the Steele County Trails Association. Snowshoeing is permitted throughout the park except on these groomed snowmobiling trails.
---
Wrapping Up Rice Lake State Park
Before you set off on your adventure at Rice Lake State Park, be sure to check out our Best Products page! This will give you a leg up on finding some fantastic items to stock up on before you head out for your day trip or camping journey.
Love spending time outside? Then discover the Minnesota Outdoors to continue learning new ways to reconnect with nature!