Minnesota is home to some of the most beautiful natural parks in the United States. Many of these destinations attract hordes of visitors eager to explore nature's beauty.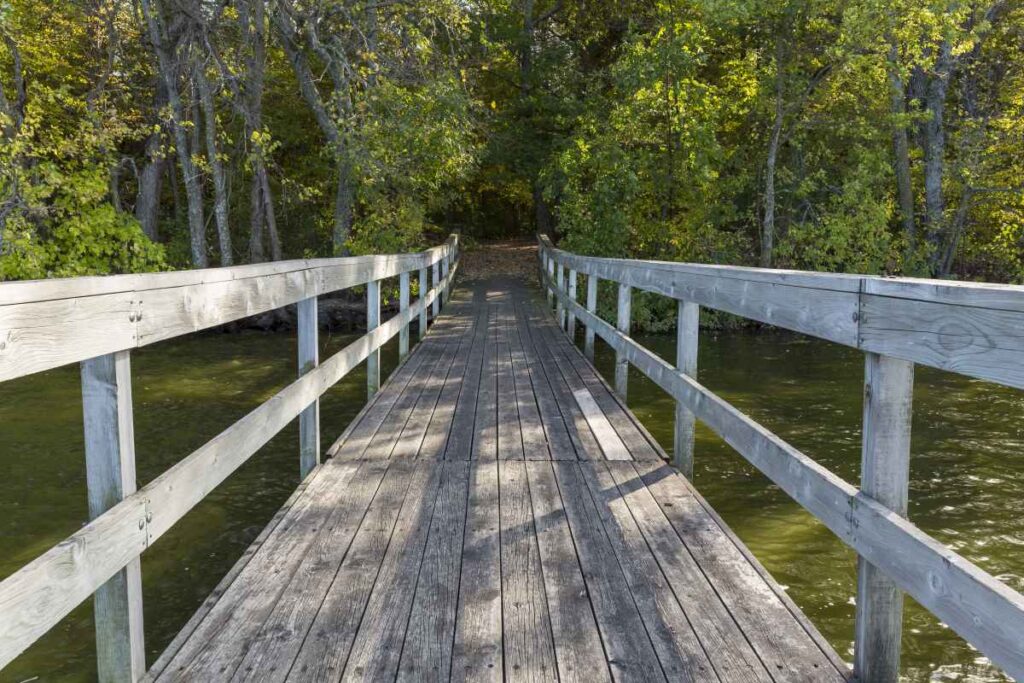 Some parks are more well known than others, but never overlook hidden gems like Sakatah Lake State Park.
This 842-acre park is just an hour southwest of the twin cities. It is an excellent choice for a quiet and relaxing weekend getaway. Keep reading to discover more about this beautiful park.
---
The Visitor's Guide To Sakatah Lake State Park
Sakatah Lake State Park is an ideal vacation destination for campers looking for a quiet weekend away. The camping spots are relatively secluded, so noisy neighbors won't bother you.
Bicyclists enjoy camping at Sakatah Lake State Park due to the extensive paved trails that are well-kept. During the winter months, these same trails attract snowmobile enthusiasts.
The primitive group camping area is a great place to rest for the night when you and your friends are tackling the Sakatah Singing Hills State Trail from Faribault to Mankato.
Do you love to go lake fishing? Sakatah Lake offers over three miles of shoreline where you can catch walleye, northern pike, largemouth bass, and pinfish all year round.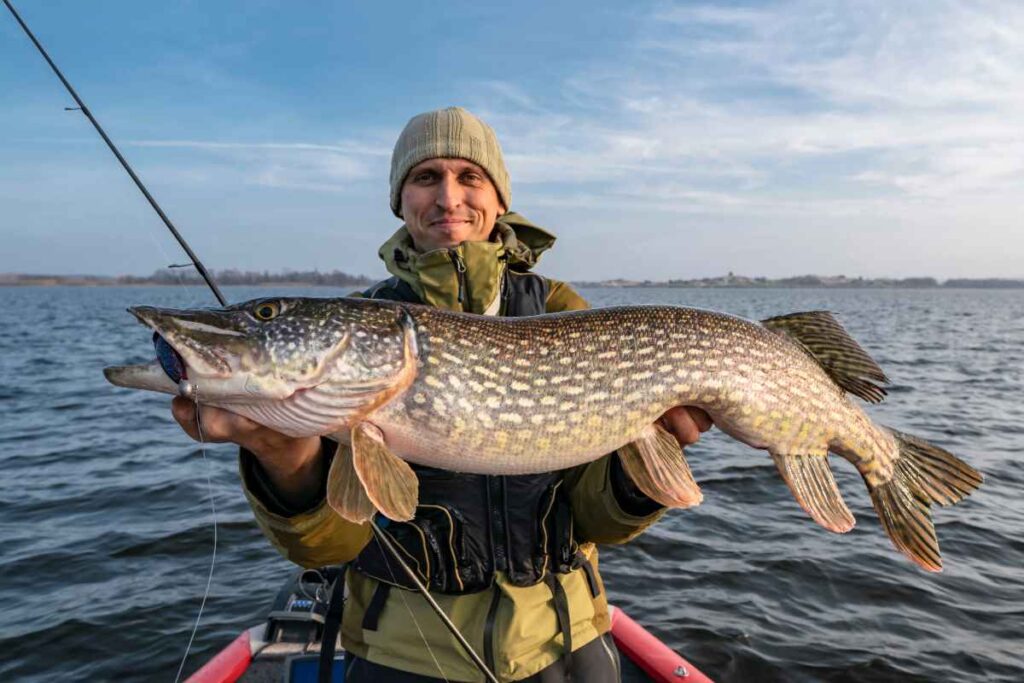 Hike the scenic trails and take in the rich cultural history of the Singing Hills. While you are there, keep your eyes out for local wildlife like hawks and owls.
Remember to take only pictures and leave only footprints. This park is a protected area that is sacred to many Americans.
---
The Rich History of Sakatah Lake
Sakatah Lake is situated at the widening of the Cannon River. Glaciers shaped the local geography, resulting in rolling hills and rich topsoil that support a dense hardwood forest.
Sakatah Lake State Park was home to the Wahpekute band of the Dakota Sioux Nation as recently as the late 19th century. The Wahpekute people relied heavily on the Cannon River for food, transportation, and trade.
Wahpekute burial sites are still present throughout Sakatah Lake State Park. In honor of the local heritage, many trails throughout the park have Dakota names.
In fact, Sakatah means "singing hills" in the Dakota language. This is the namesake of the Sakatah Singing Hills State Trail, which was once a railroad.
Sakatah Lake State Park officially arose in 1963 when it became a protected area. The State of Minnesota purchased the park from its private owners in 1976.
---
The Best Time to Visit Sakatah Lake State Park
If you are native to the Land of 10,000 Lakes, then you know that still bodies of water bring some undesirable companions.
One of the most frequent complaints from visitors of Sakatah Lake State Park is the pesky mosquitoes. You can avoid them if you know when to visit.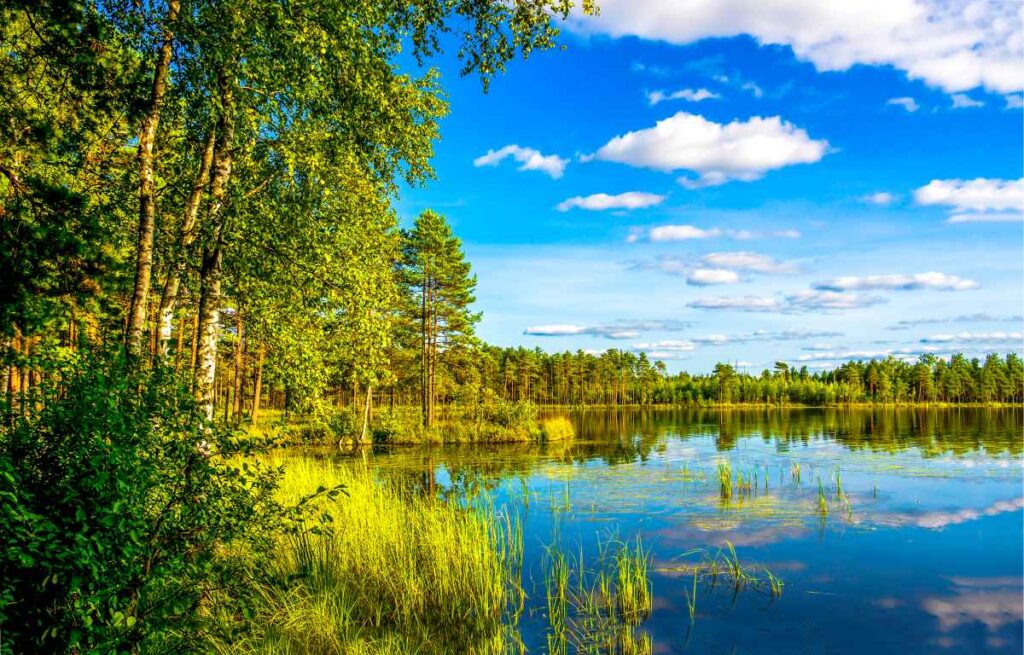 Mosquitoes are most active in June and July when the weather is warm. You won't experience nearly as many bites during the spring and autumn.
Conversely, if you are interested in fishing, you'll get the most bites during these cooler months. Altogether the best months to visit Sakatah Lake State Park are May and September.
Once cold weather brings heavy snow, you might want to gear up and come back! The many hiking and biking trails convert to snowmobiling trails in the winter.
---
How to Get to Sakatah Lake State Park
Sakatah Lake State Park is near Waterville, Minnesota. This small town is just a one-hour drive south-southwest of the Twin Cities metropolitan area.
Follow I-35 until you reach MN-60, then take MN-60 West for about 13 miles. You'll see signs for Sakatah Lake State Park Office and trails.
---
Sakatah Lake State Park Attractions
Sakatah Lake is a picturesque state park that offers everything you could want for a weekend vacation.
The lake is surrounded by beautiful hardwood forests with 39 miles of scenic trails weaving throughout.
This area is a unique transitional ecosystem where the Minnesota Big Woods join the oak barrens.
Boating and Fishing
Are you coming to enjoy the water? If so, you will be delighted by Sakatah Lake. Check out the Omnia Fishing Sakatah Lake fishing report to ensure you bring the best gear.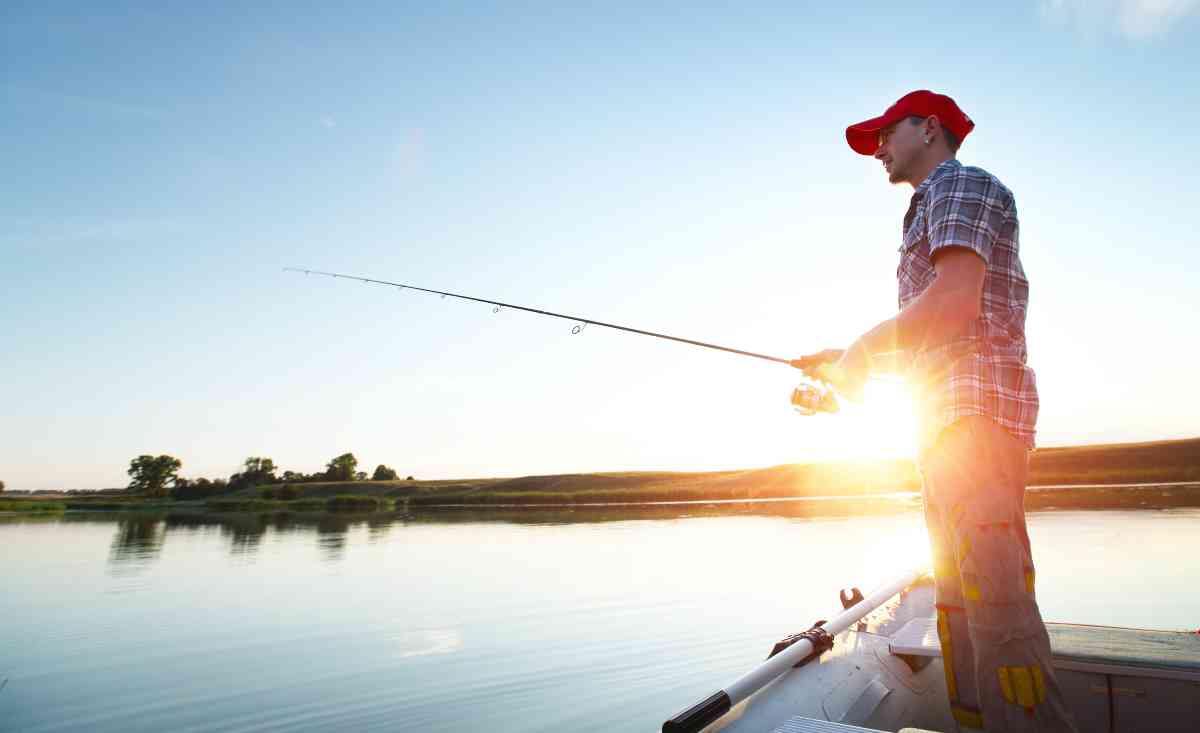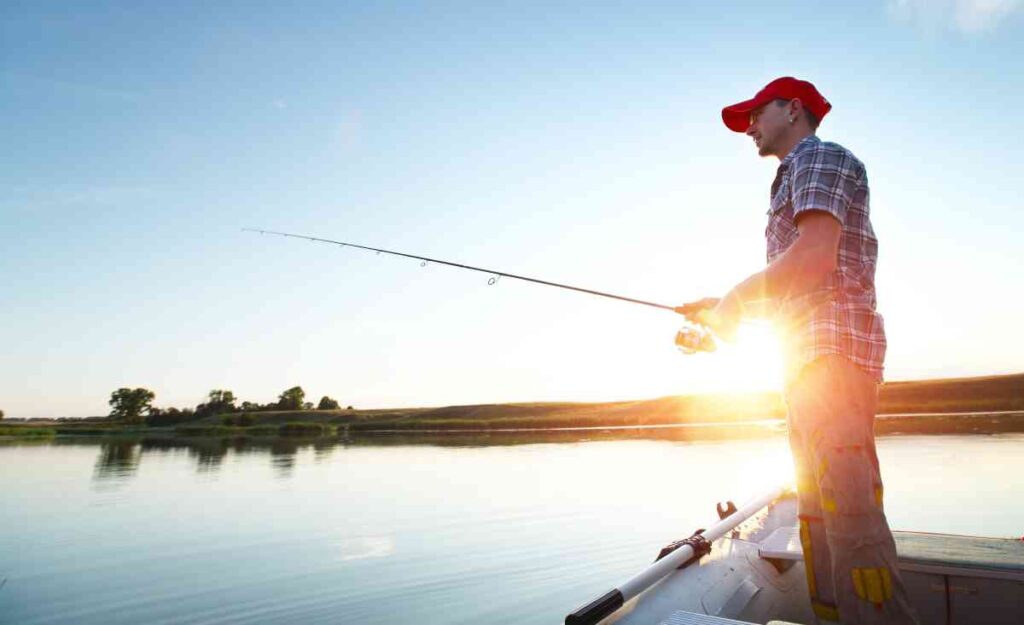 Fishing is allowed all year, and you can catch walleye, pike, bass, and more. Cast a line from the fishing pier, shore, or your boat.
If you didn't bring a boat but still want to get out on the water, you are in luck. Sakatah Lake State Park offers visitors canoes for rent near the public boat ramp.
Recreational Trails
Arguably the biggest draw to Sakatah Lake State Park is the trail system. Nearly 40 miles of scenic and shaded trails wind throughout the local forest.
Next time you visit, make sure to check out these great hiking paths:
Sakatah Singing Hills State Trail
Oak Tree/Utahu Can Trail
Hidden Pond Trail
Sumac Trail
Big Woods/Tanka Canwitc Loop
Wahpekute Trail
Timber Doodle Trail
Sakatah Lake State Park is a fabulous destination for colder months, as snow doesn't close down the trail system. During the winter, many of these hiking and biking paths convert to skiing and snowmobiling trails.
Camping
Do you enjoy camping in quiet coves insulated by dense foliage? If so, this park is a perfect choice for you.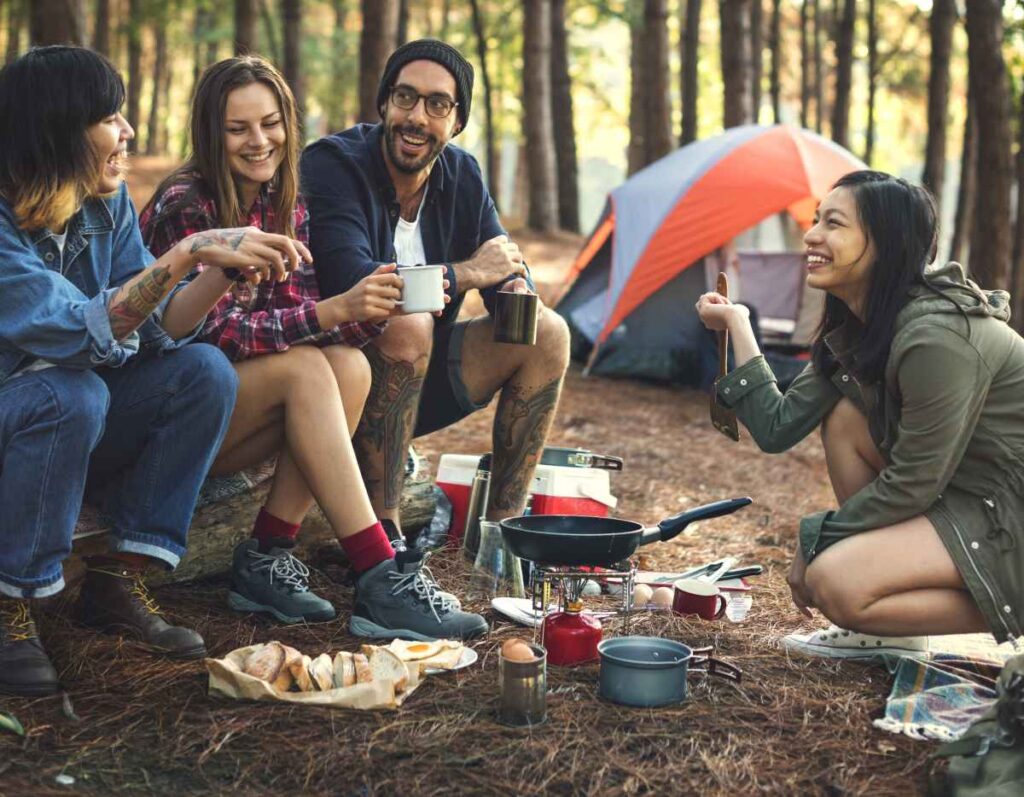 The many camping sites are spaced far enough apart to offer visitors seclusion. Plus, the surrounding hardwood forest provides privacy for each spot.
---
Where to Stay at Sakatah Lake State Park
Sakatah Lake State Park has a few different locations to camp throughout the entire park.
The main campground offers 62 individual spots, 14 of which have hookups. Additionally, there is a single camper cabin available here.
Reservations are open from April through October, and you can book your site up to 12 months in advance. Other campsites in the park are available on a first-come-first-served basis.
Amenities at the main campground include drinking water, hot water, toilets, showers, picnic tables, charcoal grills, and a sanitary dump station.
While some of the sites are large enough to accommodate 50-foot pull-throughs, you might want to leave the big rig behind.
The winding roads leading up to the main campground feature tight twists and turns. Any RV or camper over 20 feet will probably get stuck and need backing out.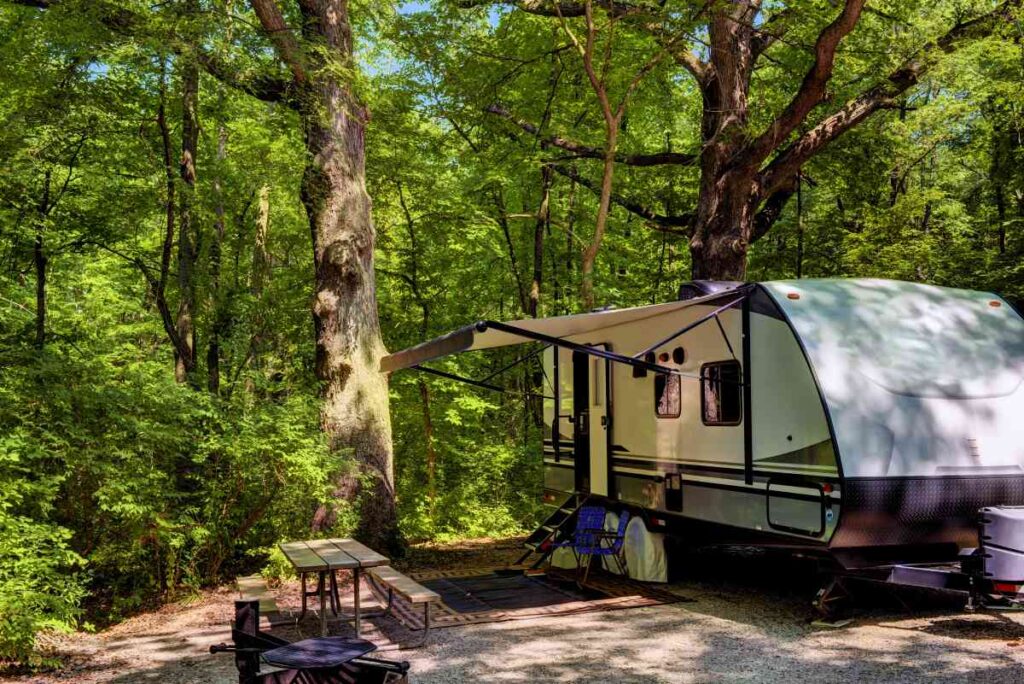 Are you planning on staying the night at Sakatah Lake on your journey along the Sakatah Singing Hills State Trail? There are four bike-in campsites right off the main trail for bikers and hikers to rest and recharge.
The park offers two primitive group camping locations that can each accommodate fifty people. These are the Upper Group Camp and Lower Group Camp.
Upper Group Camp is suitable for RVs and tents. This location has an outhouse, running water, and electrical hookups.
Lower Group Camp is restricted to tent campers only. You'll find an outhouse and hand pump in this area, as well as easy access to the docks.
---
Enjoy Your Visit to Sakatah Lake State Park!
This Visitor's Guide to Sakatah Lake State Park should have answered your biggest questions about this sacred park. Hopefully, you are feeling inspired to venture out and see it for yourself!
Love spending time outside? Then discover the Minnesota Outdoors to continue learning new ways to reconnect with nature!