More than 200 years ago, Europeans traversed the site of this Minnesota state park. Before then, these lands were traveled by the Dakota and other Native American tribes of the area.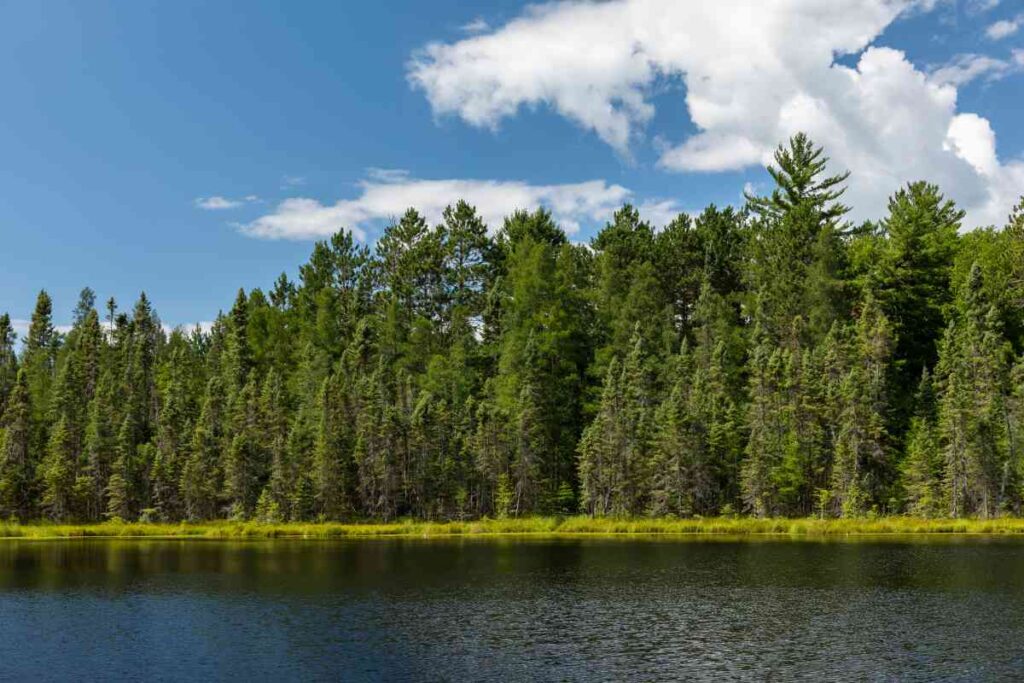 Now called Savanna Portage State Park, this land is open to all and offers over 15,000 acres of land to those willing to explore it.
---
On-Site Recreation
Savanna State Portage State Park is packed with incredible on-site recreation. There is a long list of things to do at this state park. Many of these things are expected at any state park, and some are as rare as they come.
The park's geography is very rare and created by the glacial movements of the past. It's an incredible thing when you think about it.
Hiking Trails
Swimming Beach
Fishing
Historic Areas in Park
Birdwatching
Deer Management Hunts
Continental Divide
Snowmobiling
Savanna Portage State Park is a massive 15,818 acres in size! That is so much space it is hard to even wrap your head around it. You could never get to know it all or even hope to see it all!
---
Camping Savanna Portage State Park
Camping on those 15,000+ acres of Savanna Portage State Park is quite the experience. There are many options for both camping and lodging. If you set up camp in a pole tent or drive up in an RV, you can have an incredible time.
Savanna Portage State Park Campsites
Drive-in Sites: There are 61 total drive-in sites.
Pull-Through Sites: There are 4 pull-through sites.
RV Camping: There are 15 sites with electricity for RVs with a max length of 55 feet.
For the backcountry camper, there are some opportunities at Savanna Portage State Park. There are 6 backpack sites for those who really wanna explore the massive expanse of the park.
There is also a single canoe campsite for those who wish to travel the water.
Group Campsites
Groups of up to 30 campers can take advantage of mixed pine and deciduous forest-based campsite. The group site overlooks Savanna Lake. Each site will have a fire ring and a picnic table.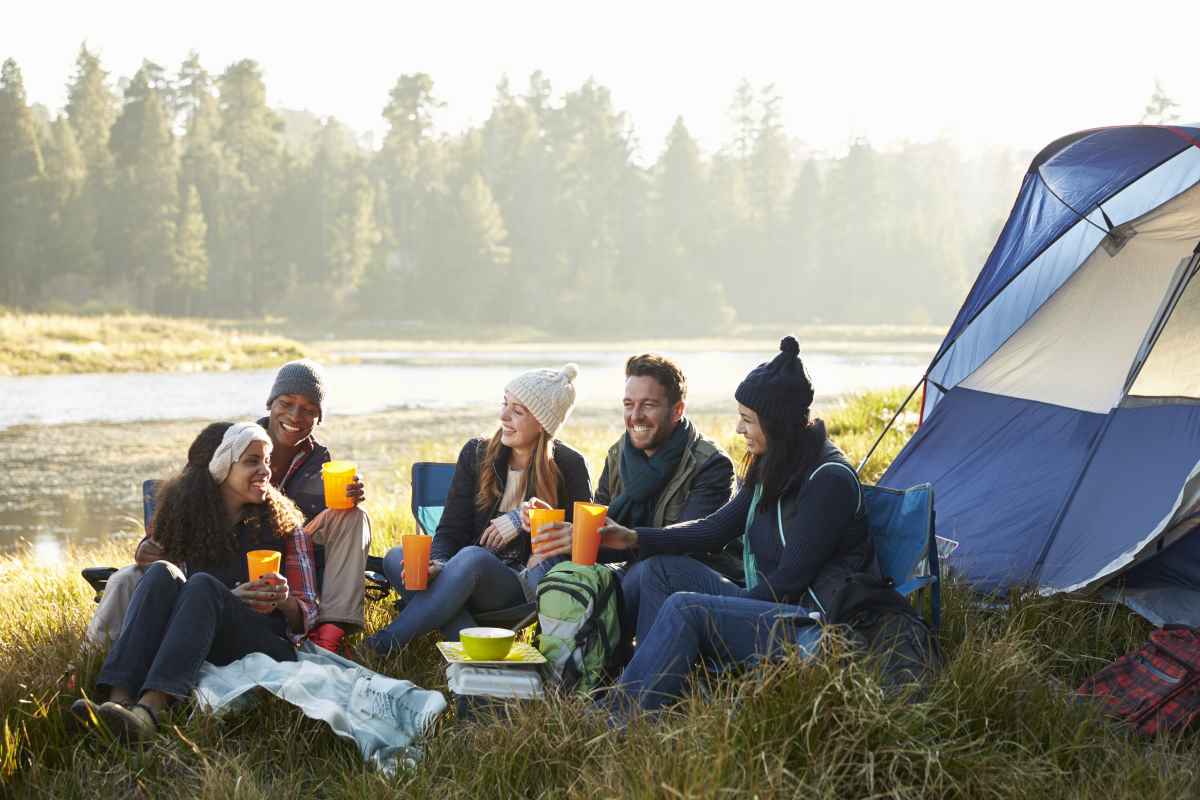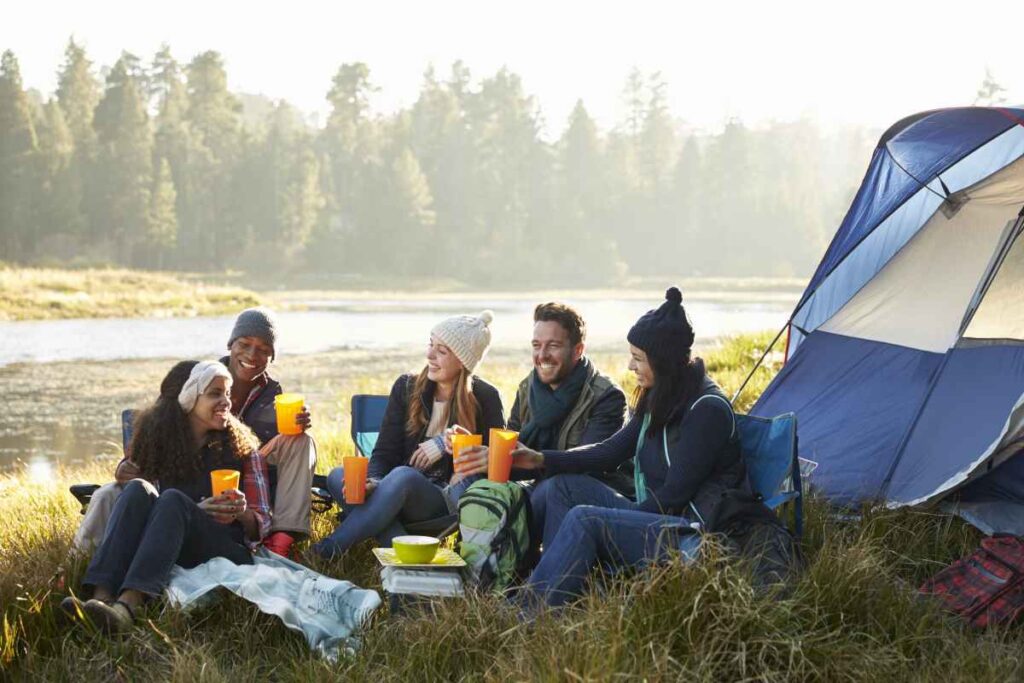 There are vault toilets. Drive-in camps are also part of the deal for small and medium-sized campers.
Limited Lodging
Beyond just the outdoor camping, there is also a single rustic cabin that can sleep 5 people. The cabin has no running water or electricity.

If that doesn't meet your needs, then you can also book the guest house at the resort.
Campground Sanitation
There are vault toilets, some flush toilets, showers, and a seasonal dump station.
---
Hiking Savanna Portage State Park
With so many acres, it should be no surprise that the hiking at Savanna Portage State Park is plentiful.
Summer Hiking
In total, you are going to have access to 42 miles of hiking trails that run through the park in the summer. There are 5 miles of self-guided, 27 miles of hiking trails, and 10 miles of mountain biking trails.
The summer hikes are beautiful and well worth the effort.
Winter Hiking
You could argue that winter hiking is more diverse and interesting than summertime hikes. If you are not familiar with spending time in a country like Savanna Portage State Park, then all of these winter hiking opportunities will surprise you.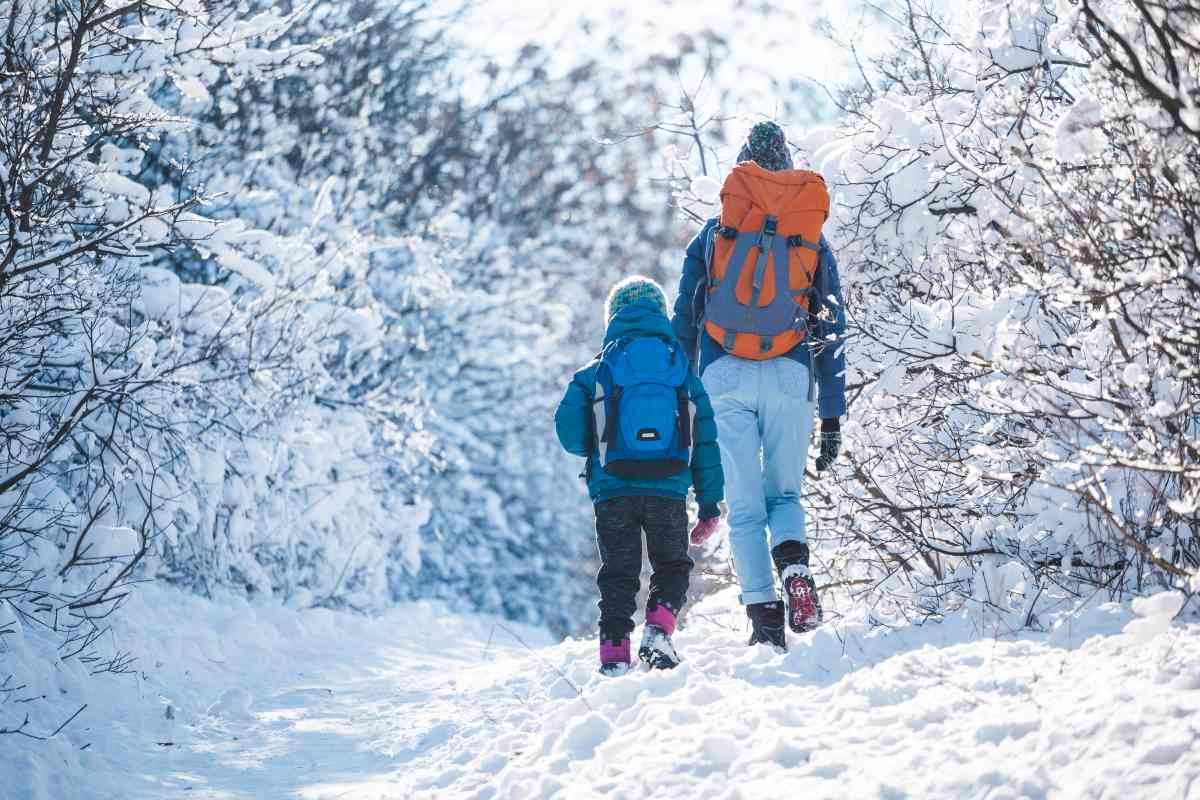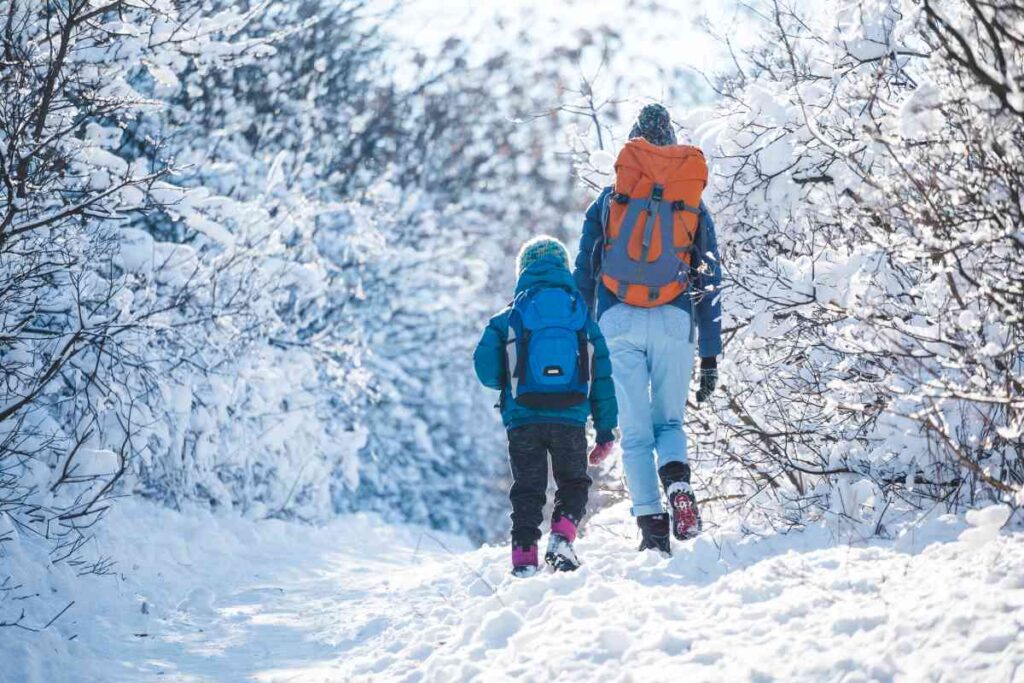 Cross-country skiing is available on groomed trails all throughout the park.
There are 32 miles of groomed trails for snowmobiling. As long as the trails are groomed, they can be run with the snowmobile.
Travel by snowshoe is possible all over the park. You can hike with snowshoes through literally the entire park except for groomed trails for skiing and snowmobiling.
Around Lake Shumway, there is a single ungroomed trail for the fat tire bikers who want to get out and hit the fresh powder on a bicycle.
---
Best Trails in Savanna Portage State Park
1. The Savanna Portage Hiking Club Trail
A moderately challenging hike that runs 4.7 miles. This is a challenging secluded hike, and it is unlikely you will run into other people. Dogs are also welcome on this hike if you are interested in bringing a furry companion along with you.
2. Loon Lake Loop
Near Balsam, Minnesota, you will find this short hike that loops Loon Lake. This is an easy trail where you will hardly see anyone. If you are after secluded, easy hiking, this is the place to be.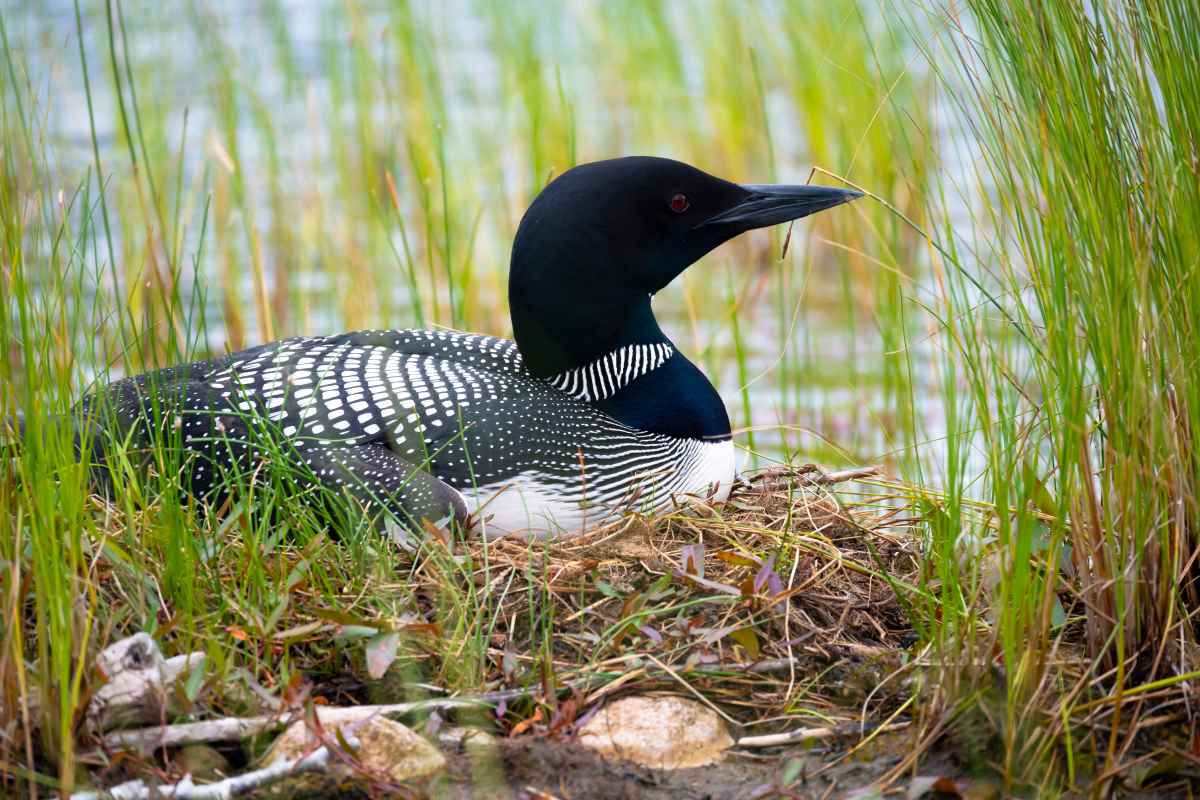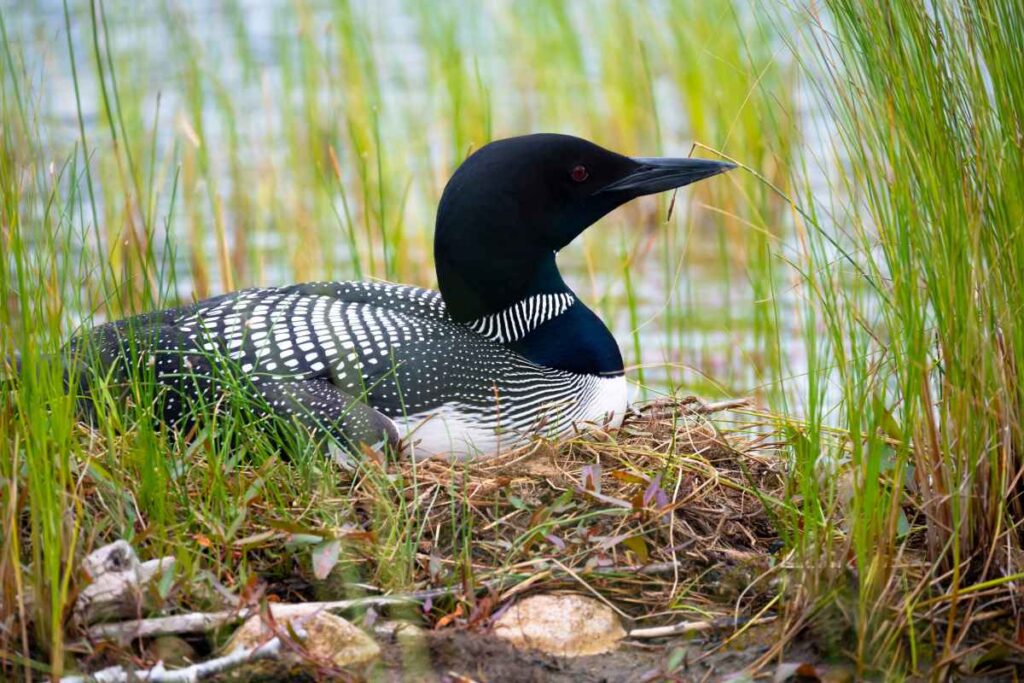 3. Savanna Portage Route
If you are after a historic trail that takes you through the lowlands of the park, even through marsh and swamp, this is your trail. It is a 5-mile point-to-point trail or 10 miles round trip. This trail connects the east and west Savanna Rivers and was used as transportation by the Dakotas.
Flora and Fauna
Savanna Portage State Park gets its name from its open marshy meadows. These marshes offer a diverse array of trees and shrubs like sedges, white cedar trees, black spruce, and short-needled tamarack.
Savanna Portage State Park is bursting with wildlife. Spectacular mammals like moose, bears, and timberwolves roam these lands. The marshes and bogs are home to a collection of amphibians like wood turtles.
Soaring above the state park, you will see bald eagles, boreal owls, and warblers. There are even ground-nesting birds like sharp-tailed grouse.
Best Ways to Experience Nearby Attractions
30 Mile North Helicopter Tour
How does a birds-eye view of Duluth sound? You sit with a great view on a 30-mile helicopter ride along the north shore of Lake Superior. This is an incredible opportunity to experience one of the great lakes and Duluth from a point of view that most people do not get to experience.
Triple Cross Dune Buggy Adventure
If you are more into staying rounded, then hitting the dune buggy circuit could be more your style. This dune buggy course is going to take you across sand, dirt, mud, and likely some kind of muddy, boggy slop.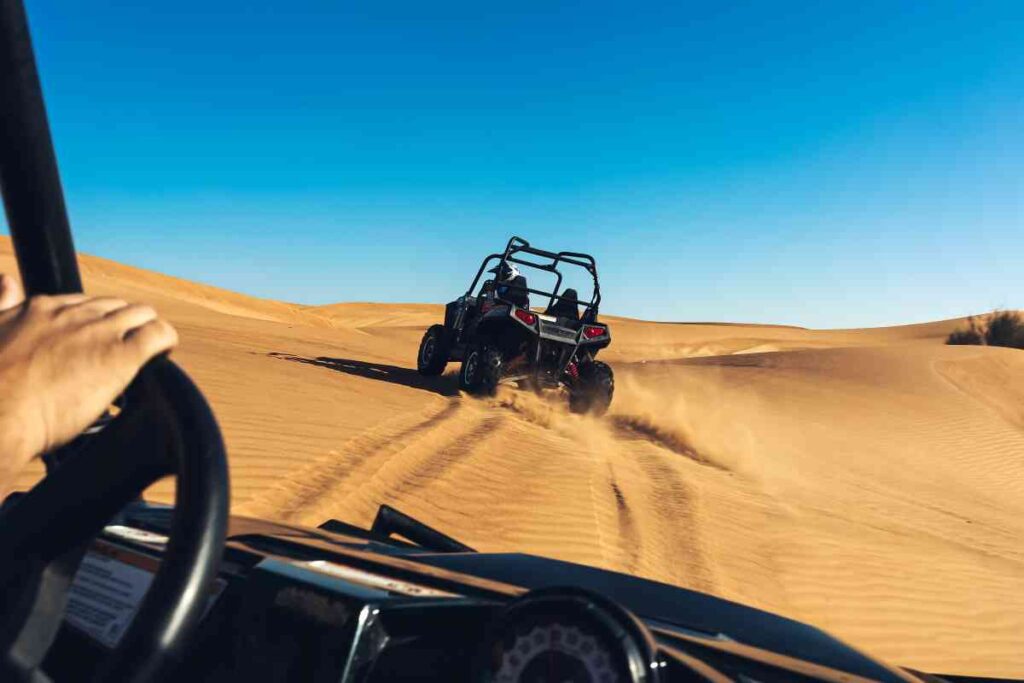 You will not be clean after this ride so bring a change of clothes. If you wanna be outside, burn up this course and have a great time near the state park, this is the spot for you!
Duluth Scavenger Hunt
How about a scavenger hunt through the largest American city along Lake Superior? If the helicopter is too high and the dune buggy is too dirty, then you might like this option instead. This scavenger hunt takes you to tons of notable destinations in Duluth. It is one of the best ways to experience the city.
---
Wrapping Up Savanna Portage State Park
Savanna Portage State Park is a massive adventure that might be even better to visit in the winter over the summer. This is a massive expanse of land that is open to exploration.
There is a wide variety of camping opportunities for those who need very little amenities or those who need a guest house to take care of their needs. This state park can even accommodate groups of up to 30.
For all its great features, Savanna Portage State Park is light on summer hiking trails but come winter, you traverse all 15000 acres!
Love spending time outside? Then discover the Minnesota Outdoors to continue learning new ways to reconnect with nature!