If you're looking for a back-to-nature experience in Minnesota, you can't do better than Scenic State Park. Located near Bigfork in the north-central part of the state, the park includes nearly 4,000 acres of pine forest surrounding Sandwick Lake and Coon Lake.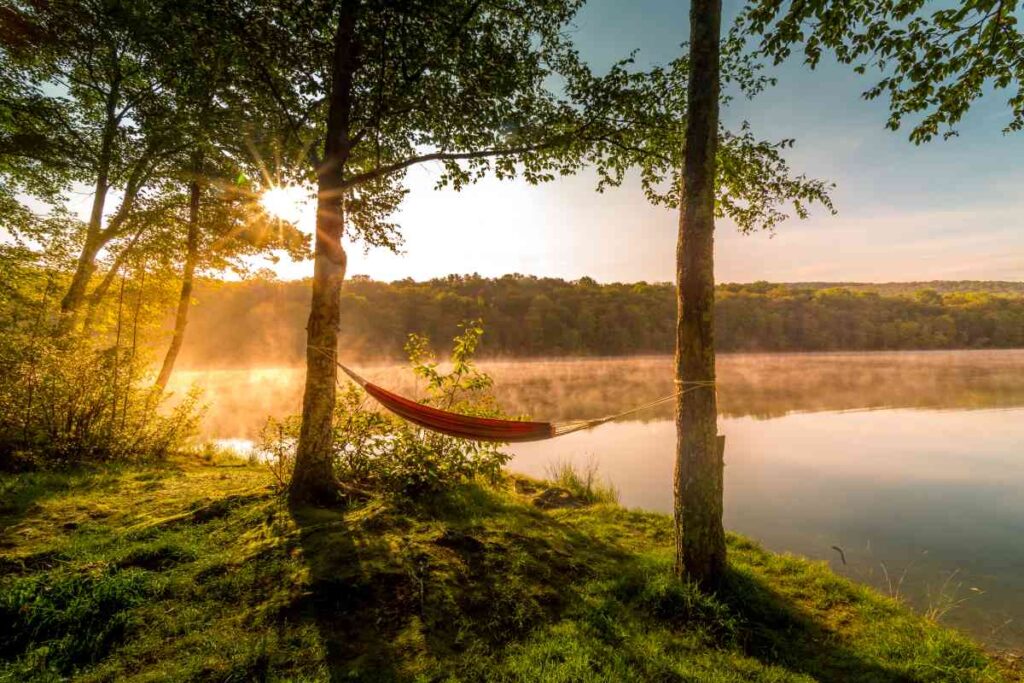 Read on for a complete guide to visiting and enjoying Scenic State Park.
---
How to Get to Scenic State Park
Getting to Scenic State Park from Minneapolis-St. Paul is a simple proposition of following State Highways 65 and 210, U.S. Highway 169, and Scenic Highway 7 to Itasca County Road 75, where the park entrance is located. Expect the trip to take a little less than four hours.
It's a much shorter trip to the park from Duluth, via Interstate 35 and U.S. Highways 2 and 169 to Scenic Highway 7 and the park entrance. The trip should clock in at a little more than two hours, a reasonable day-trip option.
The park is an even easier drive from Grand Rapids, taking less than an hour from the readily accessible Scenic Highway 7.
---
The Best Time to Visit Scenic State Park
Travel experts recommend late April through September as the best time to visit Minnesota in general, to enjoy spring and summer warmth. Those months are also great times for fishing, hiking, and camping, all of which you can do at Scenic State Park.
As a note of caution, you should check the park's operating days and hours between now and May of next year, because it is slated to be open only intermittently, as staffing allows. When it is open, its operating hours are 9 a.m. to 3 p.m.
For up-to-date information, check the park website.
---
Where to Stay at Scenic State Park
Campgrounds
With ongoing improvements at the park, the use of some facilities is limited until the 2023 season. The Chase Point Campground is closed, and the Lodge Campground and Civilian Conservation Corps-constructed cabin are available only for rustic camping only, with no showers or flush toilets.
As with the park's operating hours, you should check the Scenic State Park website for the latest information on the availability of facilities. See below for some general information on the park's facilities when it is in full operation.
Reservations for camping can be made online around the clock. With some limited restrictions, reservations can be made up to 120 days before your planned visit.
Campsites
Scenic State Park includes 93 drive-in campsites, split between the Chase Point and Lodge campgrounds. Chase Point is on a hill above a lake, while Lodge campsites are closer to the fishing pier and beach. One site in each campground is wheelchair-accessible, including an electrical hookup.
The Chase Point campground has 21 pull-through campsites equipped with electricity. The Lodge campground has two electricity-equipped campsites, but campers must back into those sites.
The park has a length limit for recreational vehicles and trailers using the campground. It can accommodate vehicles or vehicle-trailer combinations ranging from 39 feet to 90 feet in length.
Other camping opportunities
Additional camping options at Scenic State Park include two sites for backpackers. Canoeists can take advantage of five sites split between Coon Lake and Sandwick Lake.
Also, a 60-person group camp is located on Lake of the Isles. And, a campground for people enjoying the outdoors on horseback, managed by the park, is located in the nearby George Washington State Forest.
Cabin
Built by the federal Civilian Conservation Corps in the 1930s, a cabin in Scenic State Park is also available for visitors. Featuring a working fireplace, the cabin can accommodate up to four people in its single bedroom, which features a double-over-double bunk.
The cabin also has a kitchenette with a small refrigerator and a hot plate. It does not have a bathroom, but it is near the campground toilet and shower facilities.
---
Other Details: Vehicle Permit and Year Pass
In addition to paying for your campsite at Scenic State Park, you'll also need a vehicle permit to get into the park, as with all Minnesota state parks.
A year-long vehicle permit is available for $35, with a motorcycle permit priced at $30. Single-day vehicle permits are $7, and single-day group vehicle permits are$5.
A year-round permit allows for unlimited visits to all 75 Minnesota state parks and recreation areas, including campgrounds and boat landings, for a full year from the month in which the permit was purchased.
For complete information, check online with the Minnesota Department of Natural Resources.
---
Things to Do at Scenic State Park
There are some ongoing construction projects at Scenic State Park that have either closed or limited the use of some park facilities, but there still is plenty to enjoy at the park as improvements are scheduled for completion in 2023.
Established in 1921, the park includes parts of Lake of the Isles, Tell Lake, Cedar Lake, and Pine Lake, in addition to all of Sandwick Lake and Coon Lake. In addition to camping, the park offers hiking, swimming, fishing, and canoeing.
Listed below are some of the things to do at Scenic State Park, but given the ongoing work, you should check online before planning your trip to be sure of what will be available during your planned trip.
Hiking
Scenic State Park includes more than a dozen miles of hiking trails. Of particular note is the Chase Point Trail, a 0.9-mile walk along an esker, a ridge formed long ago by glaciers. The trail also features a canopy of very tall pine trees.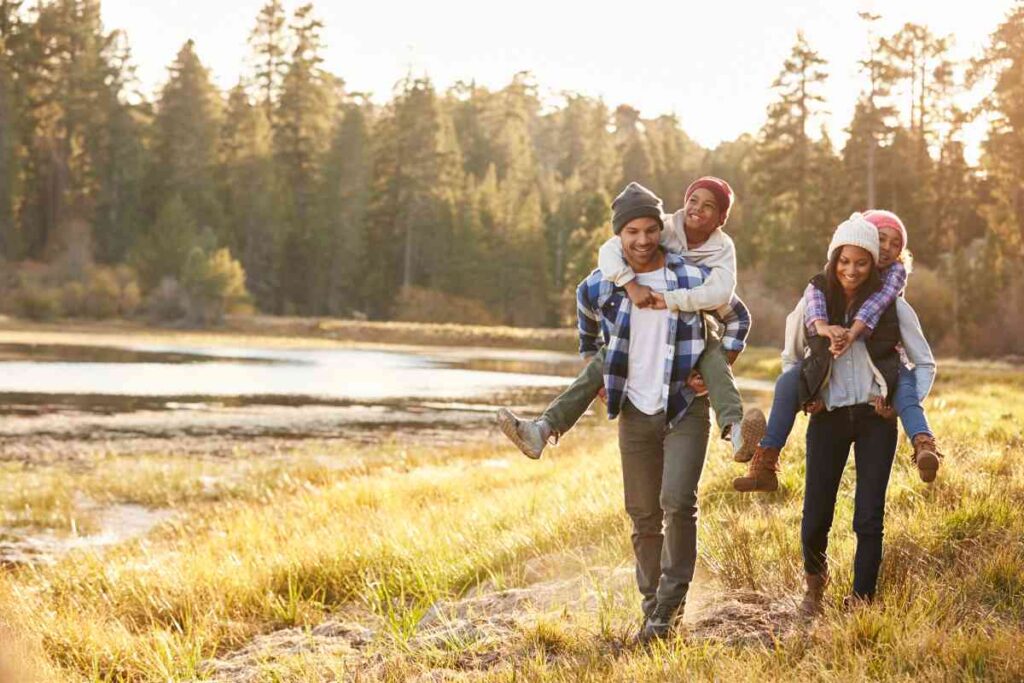 Also not to be missed is the Tell Lake Trail, a 1.5-mile loop that features great views, particularly in the morning. The trail is steep in places, so you might want to set out with a walking stick in hand.
Fishing
Limits on the speed of motorboats, and the wake they are allowed to generate, mean that the waters of the various lakes at Scenic State Park are great places for fishing. Walleyes, bass, and panfish are plentiful in Coon Lake and Sandwick Lake.
There are lots of opportunities for fishing from the banks, and a fishing pier accessible to people with handicaps ensures that anyone interested in wetting a hook can do so at Scenic State Park.
Birdwatching
Scenic State Park might rightly be considered a paradise for birdwatchers. As the park website notes, the winged wildlife that inhabits the park includes a variety of songbirds, along with pileated woodpeckers, loons, ospreys and bald eagles.
Also according to the park website, Scenic State Park is a primary spot for locating the elusive spruce grouse.
Canoeing
As you might expect, a park comprising as much open water as Scenic State Park should be a haven for canoeists, not to mention other boaters. To ensure that everyone can get in on the fun, the park offers canoe, kayak and boat rentals to accommodate full exploration of its natural wonders.
Swimming
If you like swimming, just wading, or maybe just being near the water, Scenic State Park is ready to accommodate you with a swimming beach.
Adjacent to crystal-clear water, the beach isn't particularly large, but it does offer a comfortable area to enter and leave the water. Nearby is a lot of open space, making an afternoon of picnicking and swimming a reason to spend time at the park.
---
Wrapping Up the Scenic State Park Visitor's Guide
We hope this post has started you planning a visit to Scenic State Park, one of Minnesota's best bets for a rewarding outdoor experience.
Love spending time outside? Then discover the Minnesota Outdoors to continue learning new ways to reconnect with nature!