If you're looking for a quick getaway from the city or suburbs, then you're in the right place because you're about to learn all about Schoolcraft State Park!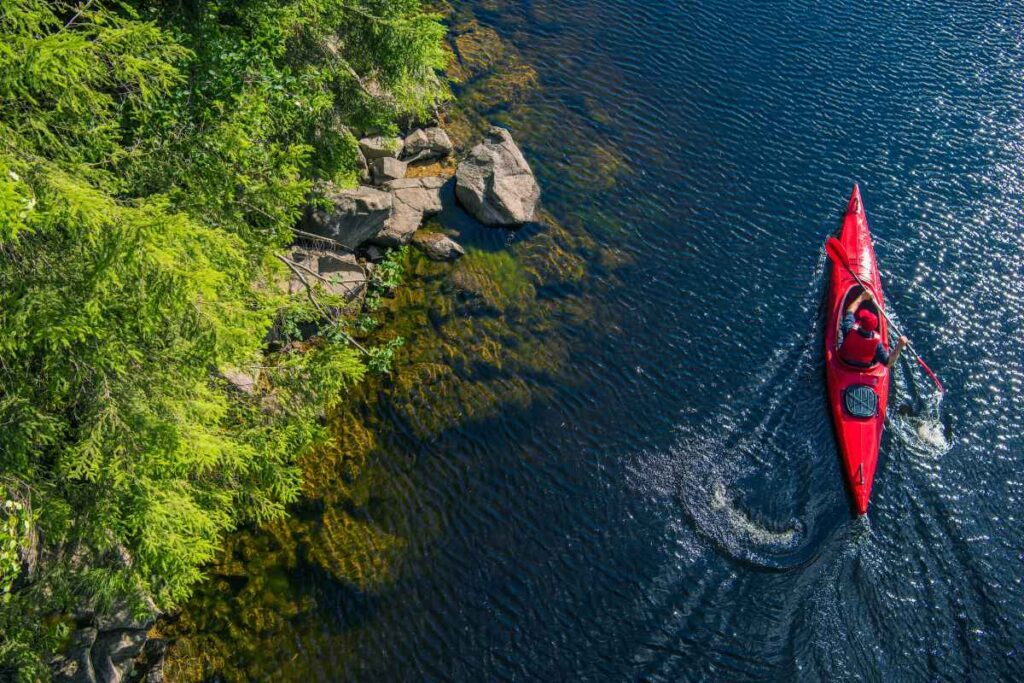 This secluded north woods park is actually one of Minnesota's least visited state parks, which means its the perfect destination to relax and unwind away from noisy crowds. Plus, there are still tons of activities for everyone in the family or the friend group to enjoy.
Named after the explorer Henry Schoolcraft, the park even has an interesting nomenclature story. Keep reading to learn all about Schoolcraft State Park and what you can do there!
---
Schoolcraft State Park Landscape
Schoolcraft State Park is 22.5 acres of virgin pine forests, marshes, and other natural beauty. Tree varieties include white pine, red pine, jack pin, spruce, and fir trees. The flora includes wild rice, white and yellow water lilies, and other wild grasses.
Schoolcraft State Park is also where the Vermillion River and Mississippi River intersect in the southeast of the park. All in all the natural landscape of Schoolcraft State Park is beautiful in its mild and un-dramatic way.
---
Schoolcraft State Park Wildlife
Some animals you might catch sharing your same spaces at Schoolcraft State Park include waterfowl, white-tailed deer, and plenty of birds. Any birdwatchers out there? Far away from human disturbances, this is a great place to get started!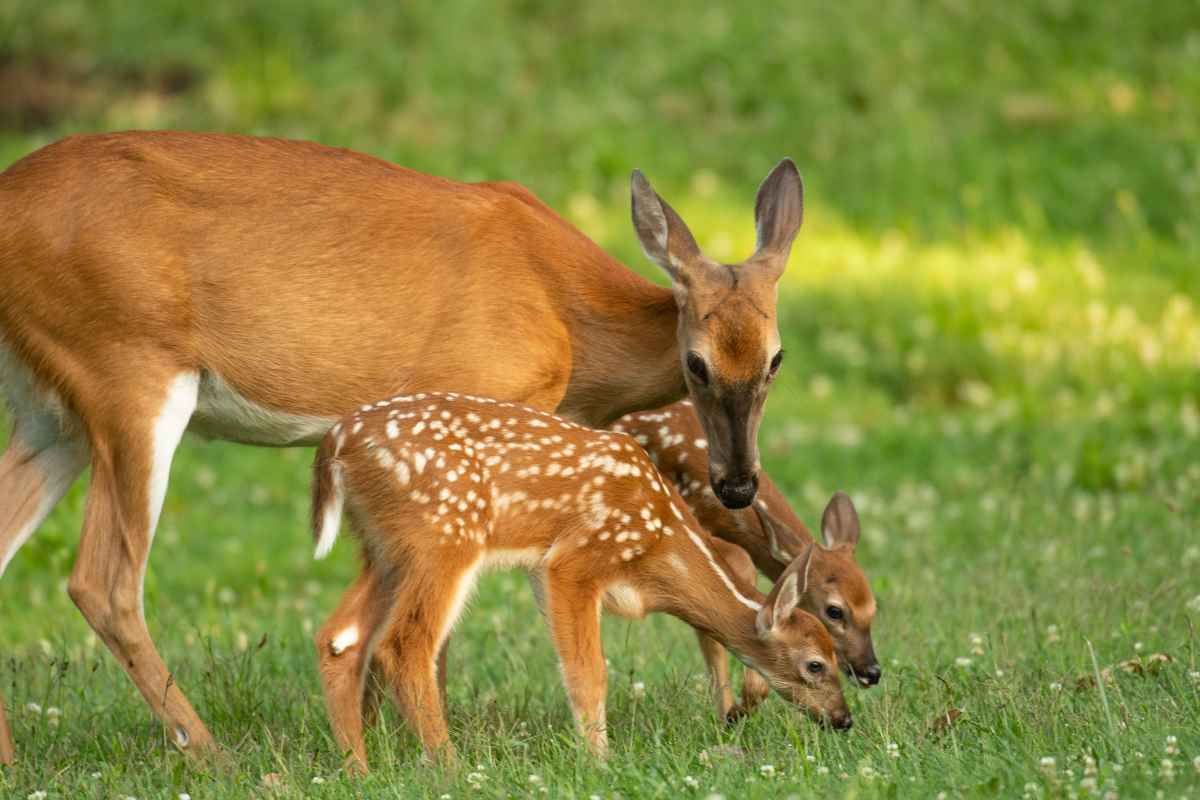 ---
Schoolcraft State Park Geology
Schoolcraft State Park is found on an amalgamation of glacial deposits, more specifically on outwash left over from the ice giants. Beneath that, you will find the Biwabik Iron Foundation, which is an almost 2 billion-year-old layer of sedimentary rock beneath the earth's surface. In other words, there's a lot of ancient rock under there!
On the southwestern side of the park, you will also find an oxbow lake not too far from Vermillion River.
---
History of Schoolcraft State Park
As promised, Schoolcraft State Park does not disappoint when it comes to the history of its nomenclature.
Henry Rowe Schoolcraft is known for charting the headwaters of the Mississippi River with his Anishinabe guide named Ozawindib in the early eighteen hundreds. It is thought that he camped where the Schoolcraft State Park sits today on this very trip.
But Schoolcraft's relation with the native Americans didn't end there. He became a long-term agent for the Chippewa tribe. During this time he wrote books on their legends, history, and customs, which would inspire Henry Longfellow's 1855 poem "The Legend of Hiawatha."
Another historical area in Schoolcraft State Park is a field in the southern area. Here, historians have found evidence of Native American camps, as well as the home built in the township of Torrey. This homestead became a resting area for travelers and lumberjacks where they could also grab a bite from cook shacks known as wannigans near the Vermillion River.
Next time you visit Schoolcraft State Park, imagine Native Americans and later Henry Schoolcraft wandering the same forests hundreds of years before you!
---
Schoolcraft State Park Activities
Though Schoolcraft State Park isn't the best-known state park, it still has a ton of great activities to enjoy nature and spend time in the outdoors.
Camping
The truth is that Schoolcraft State Park wouldn't be much of a state park without camping grounds! But luckily, we're all set. The state park has a whooping 28 campsites. Those 28 sites include group camping, ADA, RV, and of course, tent sites. Please note that the RV sites can only take RVs up to 40 feet long.
The campsites are a bit rustic but nevertheless endowed with a picnic table, fire ring, grate, vault toilets, and potable water stations.
Hiking
Much like camping, many visitors go to Schoolcraft State Park for the opportunity to hike in its peaceful nature. The state park has 2 miles of trails that you can follow through forests and along the river as the weather allows.
The highlight of this trail is that the forest it takes you through includes an over 300-year-old white pine tree. Talk about historical—Schoolcraft himself could have seen that very same tree!
During the winter, you can even snowshoe in a winter wonderland both on the trails and anywhere else in the park. Plus, keep an eye out for interpretive signs around the park that function as a self-guided tour!
Hint: your four-legged canine friends are allowed as long as they stay on the leash!
Canoeing/Kayaking
With the intersection of two great rivers such as the Mississippi and the Vermilion, did you really think this park wouldn't include some watersports? One of the campsites, in fact, is made especially for canoers. Enjoy flowing down the gentle waters and enjoying the scenery around you.
Picnicking
If you're not really the outdoors adventure type, have no fear! There's a picnic area at Schoolcraft State Park for the less adventurous to nevertheless enjoy the great outdoors.
The picnic area is near the hiking trail and the Mississippi River boat launch and in the shade of majestic pine trees. In the middle of all the activity while still being blissfully in the middle of nowhere. Near the tables, you'll also find fire rings with grills—so start planning your next barbecue outing!
Fishing
If there's a boat launch, then you know there must be fishing opportunities, too. And you're right! On the Mississippi River, you'll find a wooden dock next to a boat ramp. Keep your fishing rods ready for walleye and northern pike fishing!!
Anglers can get their boats in the water here for excellent walleye and northern pike fishing.
Other Activities!
Of course, the activities at Schoolcraft State Park don't end there. Other fun things you can do include mountain biking, swimming, paddle boarding, paddle boating (there's a difference!), and swimming.
Some other fun activities that might not jump immediately to mind include photography and stargazing if you plan to spend the night. Far away from light pollution, the night sky at Schoolcraft State Park is truly stellar.
---
Schoolcraft State Park FAQs
Still have some questions about Schoolcraft State Park? Then keep reading to see some frequently asked questions about this great state park.
What amenities can I find at Schoolcraft State Park?
I'm so glad you asked! At Schoolcraft State Park, you can expect to find: picnic tables, BBQ grills, a boat ramp, campsite tables, drinking water, fire rings, grates, and vault toilets. For the kinds of activities that you can engage in while at the park, take a look at my activities section above.
What kind of campsites are available?
Luckily for you, a wide variety! Whether you're coming with a tent, a large group, or an RV (as long as its less than 40 feet), Schoolcraft State Park has a campsite for you. There are 28 sites within the park, and keep in mind that they're pretty rustic!
Can I bring my own firewood?
Though it might seem counterintuitive (you're sparing Schoolcraft State Park's natural resources, after all), bringing your own firewood to a state park could end up being very harmful to its environment. Why? Because you could be inadvertently bringing along non native and potentially invasive insects.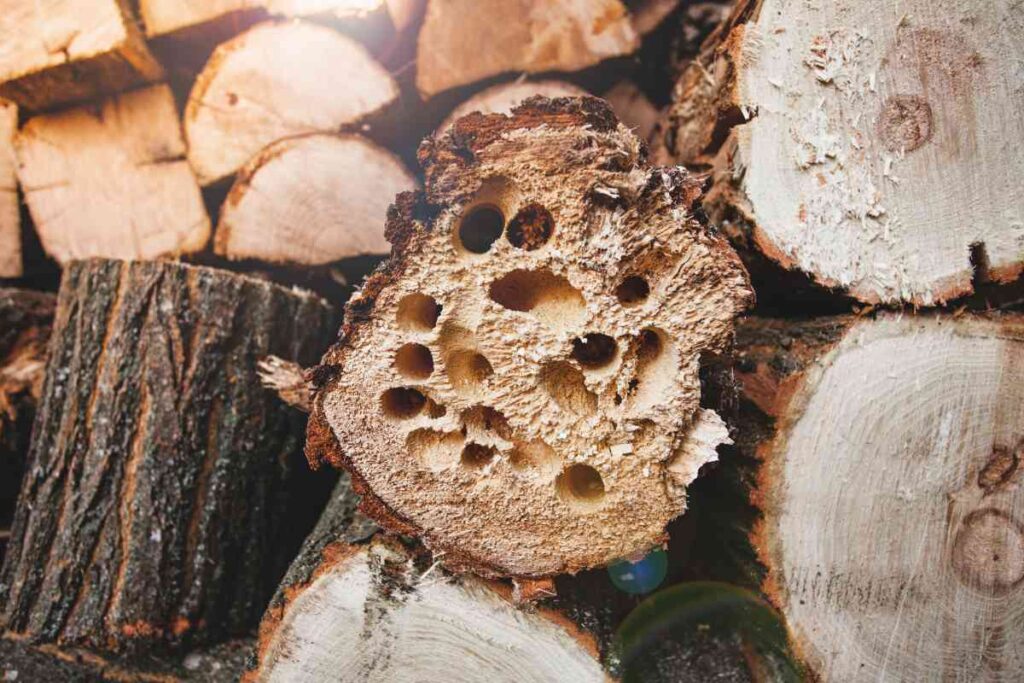 I advise you call the state park office to see if they provide free firewood. If they don't, they'll probably be able to point you to a trusted local supplier.
What's the best hike at Schoolcraft State Park?
This is actually a bit of a trick question. Why? Because Schoolcraft State Park actually has just one trail, the Schoolcraft Loop Trail, which means it's necessarily the best trail in the park. But I promise you that it is nevertheless worth it, especially since it's a beautiful 25 min workout session.
Why is the state park called Schoolcraft State Park?
Schoolcraft State Park is named after Henry Rowe Schoolcraft, an American explorer who, along with the help of a native American, chartered the headwaters of the Mississippi. He was also known for becoming an agent for a Native American tribe, and writing several manuscripts about their culture and people.
For more information, check out the history section I outlined above.
---
Time to Visit Schoolcraft State Park!
I hope this post has inspired you to visit Schoolcraft State Park. Though it's one of the lesser-known state parks in Minnesota, it's known for its quiet beauty and peaceful nature. It really has something for every member of the friend group, whether its a fishing fanatic or someone who prefers reading a book with a thermos of hot coffee.
So next time you're looking for a natural destination for a family getaway, consider visiting Schoolcraft State Park!
Love spending time outside? Then discover the Minnesota Outdoors to continue learning new ways to reconnect with nature!
About the Author
Latest Posts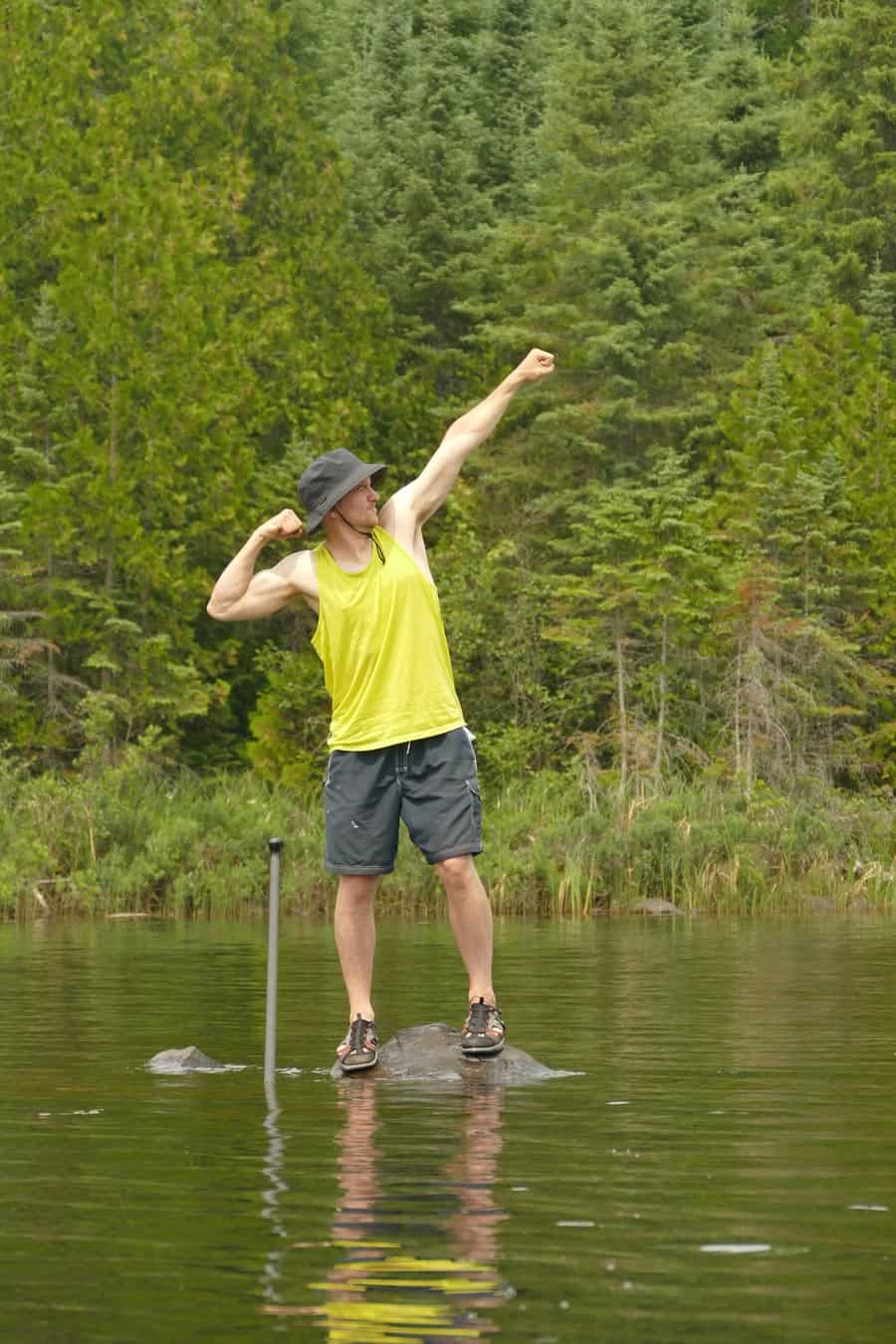 Born in Madelia, MN, to a now 5-generation Minnesota family, Ryan's MN roots go deep.
A painter by day, Ryan founded Life in Minnesota in 2013 with his wife Kelly to chronicle their musings on everything Minnesota. Ryan and Kelly are raising their 7 kiddos in Maple Grove, MN.
When he's not shuttling his kids around to hockey practice, you might find him in the shop working on his leatherwork. Undoubtedly, there will be a family trip to the Boundary Waters Canoe Area every summer, and of course weekends at Grandpa's cabin up north in the summer.