When you have a tiny outside space, it can be hard to visualize it turning into your personal outdoor oasis. We created this guide on small backyard ideas to prove that you don't need a ton of acreage to landscape the lawn of your dreams.
Below, you'll learn all sorts of tips and tricks to make your backyard feel bigger. Whether gardening vertically, installing cozy lighting, or investing in modular patio furniture, there are many ways to add value to your outdoor space.
Are you ready to transform your tiny plot of land into an oasis? Keep reading this guide to small backyard ideas to get the wheels turning.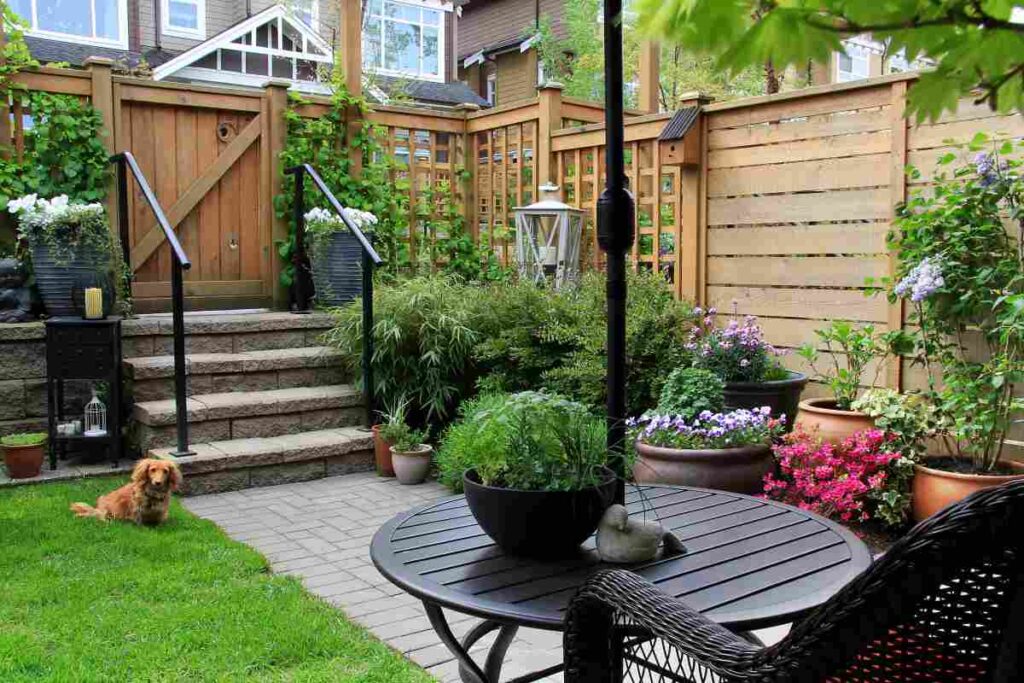 ---
8. Ditch the Grass
Getting rid of the grass in your tiny backyard will make your life easier (goodbye lawn mowing!) and make your space look larger.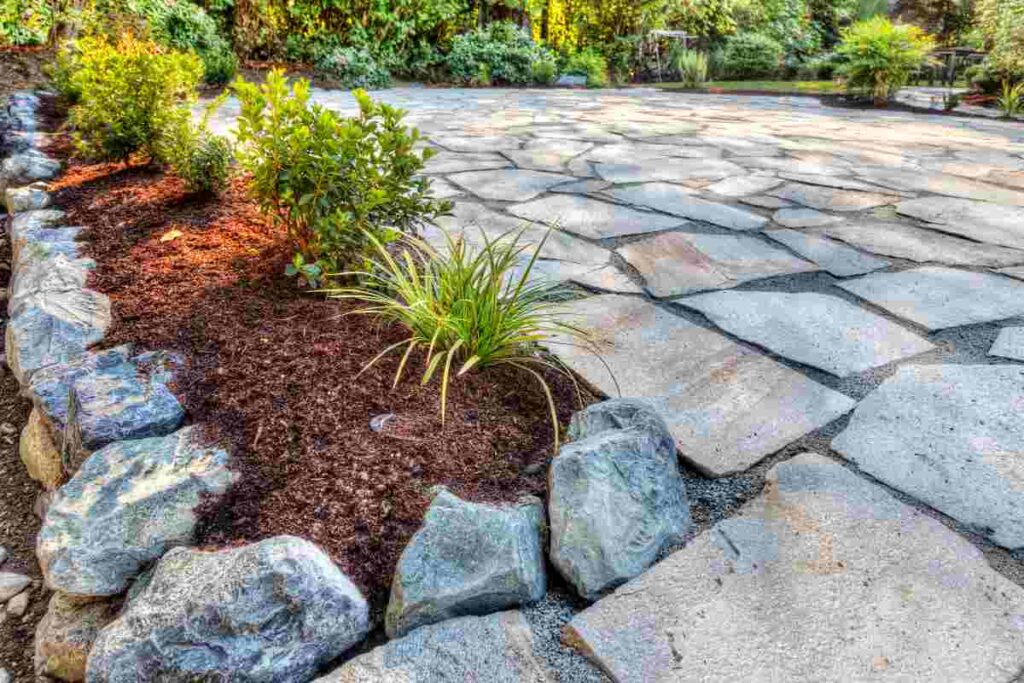 This small backyard idea might be a bit more work up front, but the results are worth it. You can turn that empty plot of grass into an elevated entertaining space complete with decorative stones, ornamental grasses, and rustic gravel.
---
9. Use the Front Yard
This guide to small backyard ideas wouldn't be complete without mentioning that most homes have valuable real estate in the front yard.
While this part of your land is often overlooked (and often victim to local building bylaws), you can still get away with landscaping a garden and entertaining area.
If your backyard isn't big enough to fit all your ideas, consider transferring some of those plans to the front yard of your home.
---
10. Use a Storage Bench
A storage bench can offer valuable holding space while providing a comfy resting spot for entertaining or relaxing. It's an ideal piece of furniture to add to your patio set that helps you declutter your backyard.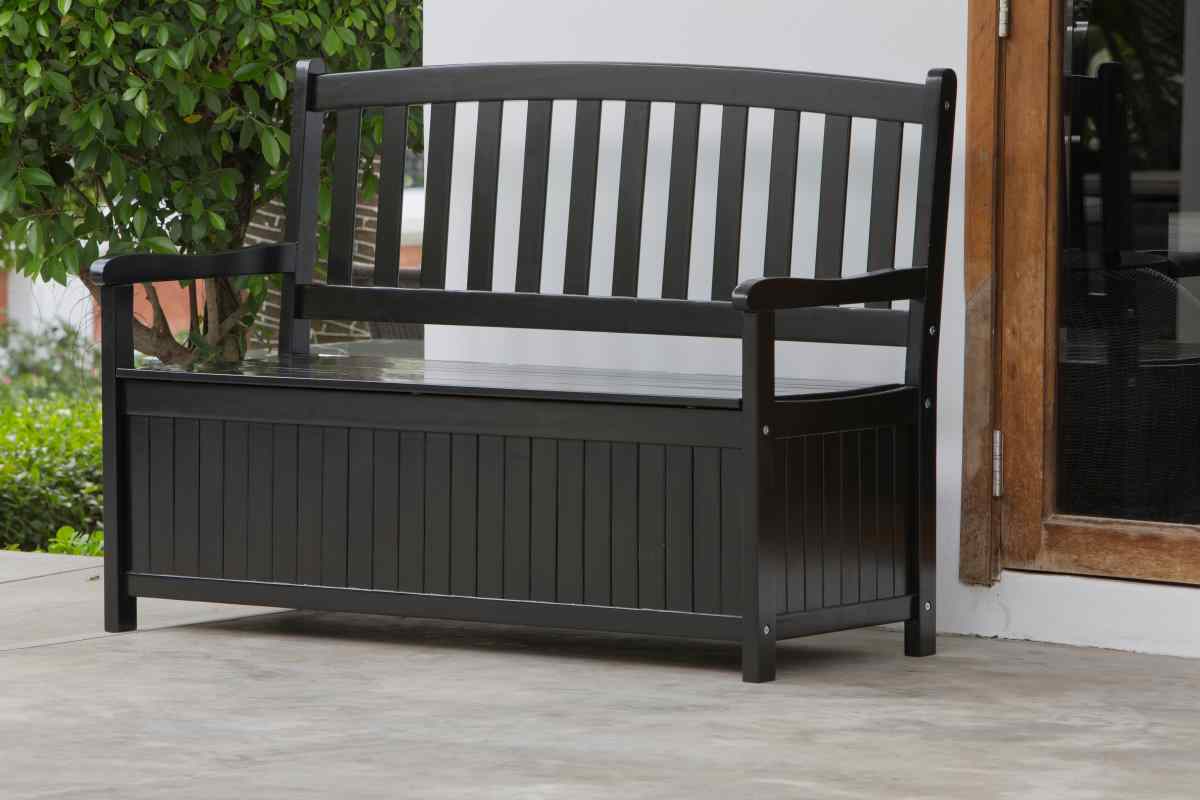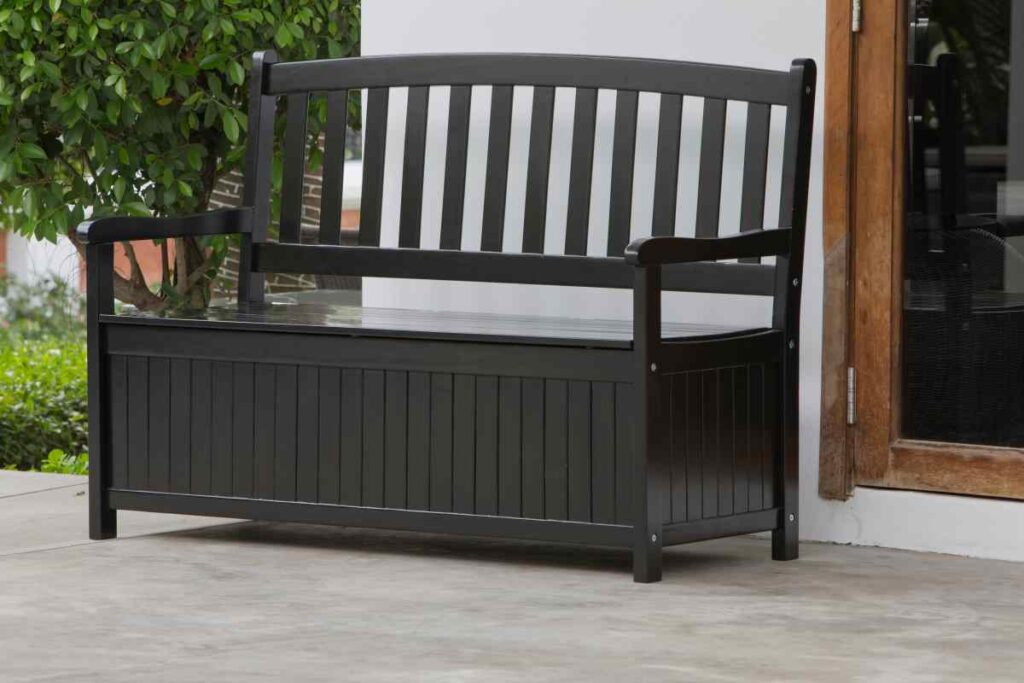 Whether you position it on your porch, deck, or under a tree outside, you can't go wrong with the multi-purpose storage bench. This simple piece of furniture has to be one of the best small backyard ideas out there.
---
11. Add a Focal Point
Adding a focal point creates visual interest to capture your eyes. When used in design, it directs your attention to the accent piece and helps draw you into the space.
Consider this logic when landscaping your tiny backyard. Having a focal point makes your space seem larger since it steals your gaze from the surroundings and tricks your brain into dismissing the small size.
A focal point can be as simple as a pot of brilliant lavender roses or a geometric-trimmed tree. Or consider adding a unique water feature to your patio to help steal the spotlight.
No matter your choice, including a focal point in your outdoor space is one of the best small backyard ideas.
---
12. Divide the Space
Dividing your outdoor living space can help create different "rooms" in your backyard, making it seem larger and more spacious.
You can even accomplish this in the smallest backyards. Consider what elements you'd like to include in your space. Perhaps you'd like a lounging area, bistro nook, garden, and an orange tree.
Now divide up your yard to accommodate these wishes, and think about different ways to separate each space.
Consider your home and how each room is separated, then take that logic to your backyard. You can change the floor's texture in each space, adding mulch under your potted garden and patio stones under your lounging area.
Think about using dividers between each "room," such as low hedges or lattices. Also, decide on whether to include ceiling elements like pergolas, awnings, tree canopies, or lawn umbrellas.
While divvying up your lawn, try to keep some cohesive theme or color throughout to maintain the flow of space.
---
13. Include a Hammock
Hammocks can be a cheap addition to your tiny backyard and add valuable lounging space. Who wouldn't want to laze around on a comfy fabric swing on a summer afternoon?
Avoid purchasing a hammock with a stand since those can be bulky and expensive. Instead, opt for a hammock you can tie to a tree or hang from a strong point on your patio. This way, you include the optimal napping spot on your patio without giving away too much space.
---
14. Remodel Your Shed
If you have a shed taking up a lot of backyard real estate, why not remodel it into something new? You can transform that dusty hut into a greenhouse, work-from-home space, gym, or even a guest house.
This is one of the loftier small backyard ideas, but with the right time and money, you can revamp your shed into the room of your dreams.
---
15. Buy a Chiminea
Some small yards don't have the luxury of including a firepit, but purchasing a chimenea can solve this debacle.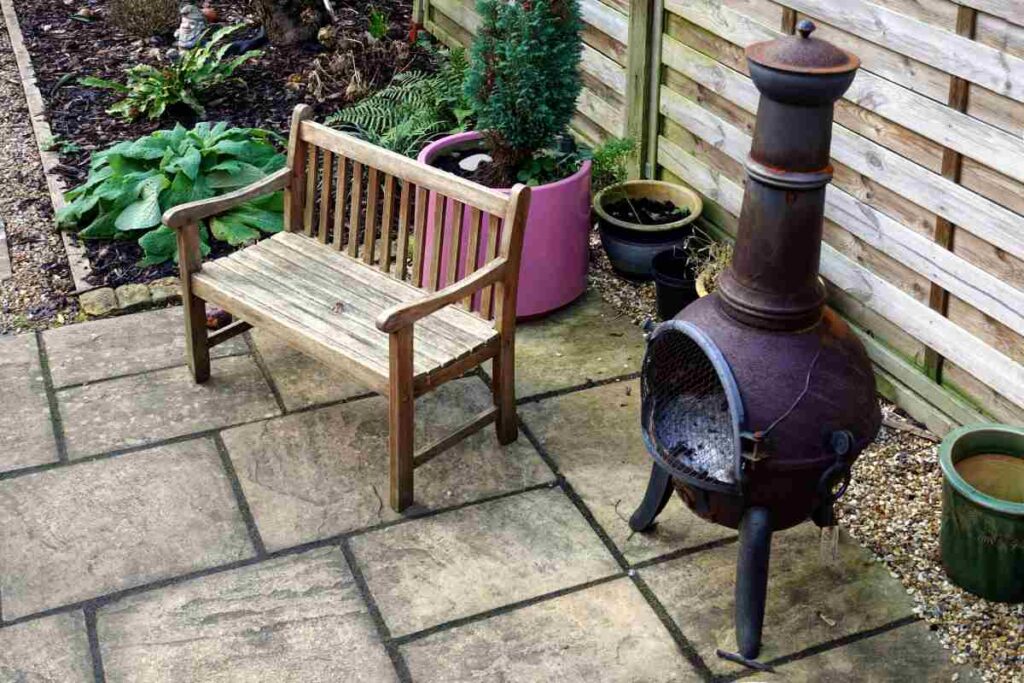 A chimenea is a small, freestanding fireplace that easily fits into small patio designs. It emanates heat and also just looks plain cool.
---
16. Add Pops of Color
Did you know you can use color to make a small space feel larger?
Using lighter colors can create a more airy feeling with better visual flow. Include soft tones like off-white, blues, and greens when choosing plants and patio furniture.
If you add darker colors in your backyard, keep it minimal to act as a focal point.
---
17. Include Bonsai Trees
Bonsai trees have been the go-to tiny houseplants for decorating indoor spaces, but did you know that they can also be grown outdoors during summer?
As long as you remember to bring these tiny trees inside when the first frost occurs, you can adorn your backyard with Bonsai.
This zen variety is known to be a little challenging to grow since the small pots have minimal space for water and nutrient reserves. Equip yourself with a good Bonsai fertilizer to ensure success.
---
Try One of These Small Backyard Ideas Today!
We hope you've found this guide on small backyard ideas useful as you embark on your landscaping journey.
Whether adding an outdoor mirror, dividing the space, or just using the front yard, there are many small backyard ideas to make your tiny outdoor space seem bigger.
Looking to upgrade your outdoor spaces at home? Then find inspiration for your Minnesota backyard with our landscaping ideas, outdoor furniture suggestions, gardening recommendations, and more!