Sprawling on over 34,000 acres nestled near the eastern Minnesota border, and bisected by the St. Croix and Kettle Rivers, is a state park you have to see to believe! Breathtaking scenery, maritime fun, and more await at St. Croix State Park.
Read on to learn more about this beloved state park, including the best camping spots there, things to do at the park, and more.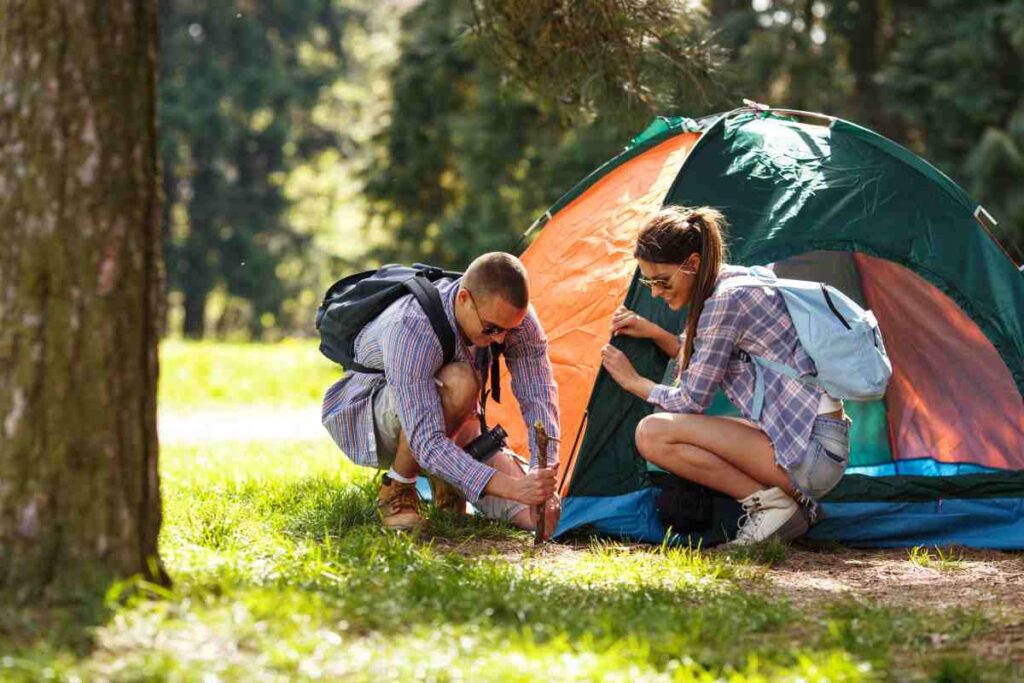 ---
When Is the Best Time to Visit St Croix State Park?
Like many of Minnesota's state parks, St. Croix State Park has lots of fun to offer in every season.
However, unlike some of the parks scattered across the state, which only offer camping and lodging accommodations for visitors in the summertime and tend to lean more into the warm months for recreation, you can enjoy an extended stay at St. Croix State Park even in the winter!
The lodging and camping accommodations in the cold months truly set this state park apart, making it the ideal all-seasons place for fun.
In the summertime, you will have your pick of various types of camping, while overnighters and day visitors alike can enjoy canoeing, fishing, swimming, hiking, and plenty of other outdoor activities all throughout the park.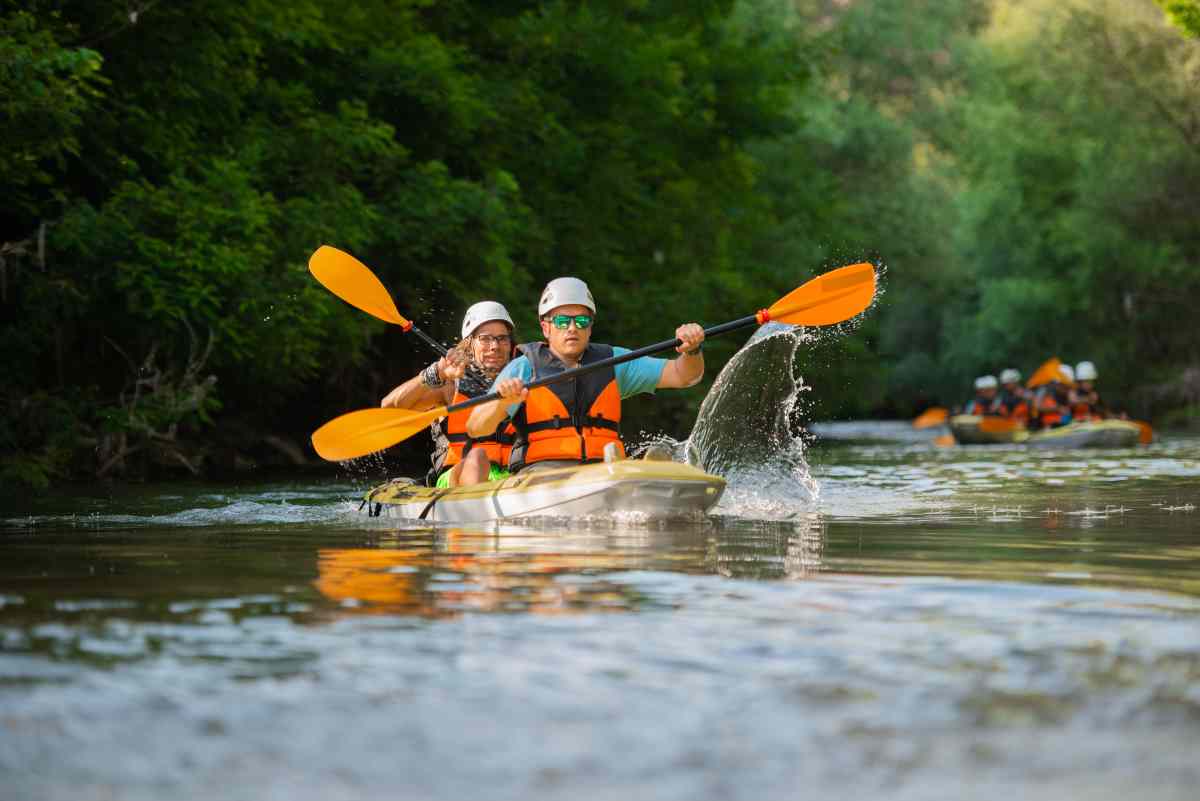 In the fall, far more than just the riot of autumnal colors will beckon to visitors! There are often managed deer hunts in the late fall to help control the local deer population, which has drawn many a hunter, and the activity among wildlife as the seasons change can be an excellent time for nature enthusiasts to visit!
In the winter, lodging and camping options continue to be provided at St. Croix State Park, which makes for the ideal chance to enjoy multiple days of wintertime recreation! This includes skiing, snowshoeing, snowmobiling, and even hiking.
As springtime thaws out the park, fresh blooms, stirring wildlife, and the warming in the air create the perfect atmosphere for visitors to strike out on the trails and welcome the warmer weather back. There is truly no bad time to visit St. Croix State Park, whether you are dropping by for a day visit or for some all-seasons camping!
---
Where to Stay at St Croix State Park
There are so many accommodating camping and lodging options at St. Croix State Park that it's not a matter of if you will find the right accommodation for you…it's sometimes difficult to choose from among them all!
The campground and various sites offer several key amenities, including three shower buildings located in the campground, which are available from May through October. There are some wheelchair-accessible showers as well!
In addition, flush toilets are available all year round in various locations throughout the park, in addition to vault toilets, which are also wheelchair accessible. Finally, a dump station is open seasonally from early May through October.
Best Camping Spots
St. Croix State Park boasts a total of 3 campgrounds—Riverview Campground, Paint Rock Springs Campground, and Old Logging Trail Campground—all of which are located within an easy walking distance of the St. Croix River. Between them, they host a whopping 211 drive-in sites, providing plenty of space for many campers all at once!
For tent campers, the preferred campground is Old Logging Trail. This is the more secluded of the three campgrounds, located in a wooded location that is removed from the bustle of the other campsites. There are 20 electric sites available within Old Logging Trail Campground.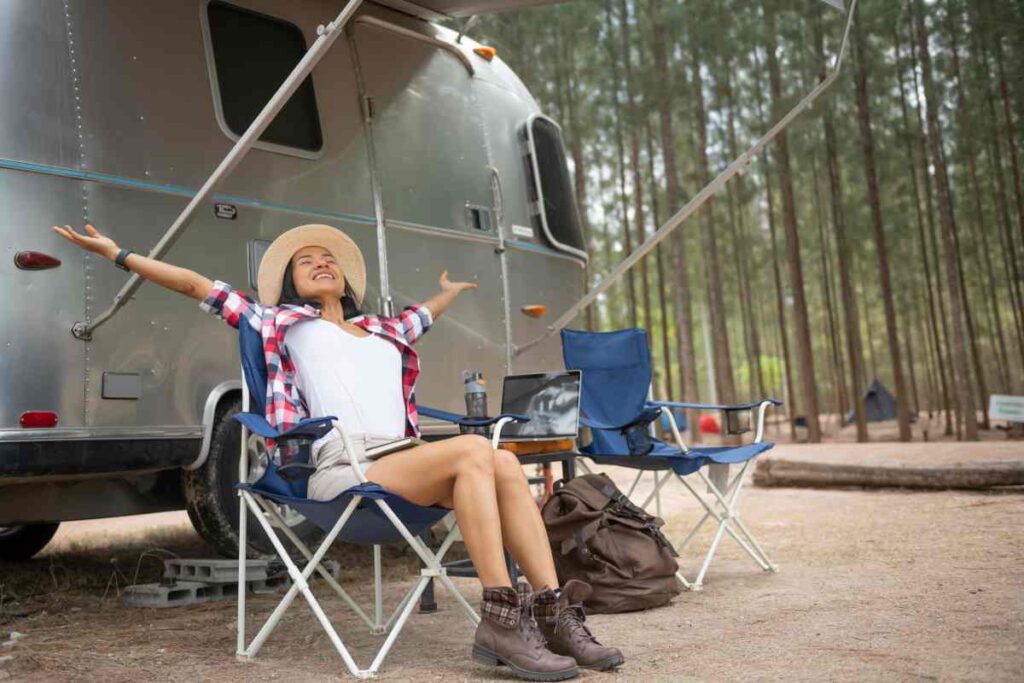 Paint Rock Springs Campground, meanwhile, has a good mix of shaded and semi-shaded campsites, some of which are wooded and some of which the park keeps mowed.
This makes for an ideal campground that can host both tents as well as pop-ups and RVs on the smaller side, and Paint Rock Springs is popular among families due to the adjacent play area. There are 9 electric sites available in this campground.
Lastly, Riverview Campground is preferred among RV campers, as it remains mowed throughout the season and boasts 42 electric sites in shaded or semi-shaded locations. The RV length limit in the campgrounds is 60 feet, as measured from the front of the tow vehicle to the rear of the vehicle that's being towed.
For campers backpacking in, there are two sites available about a five-mile hike from the parking lot, each with its own pair of screen Adirondack buildings. An additional four walk-in sites are available anywhere from 50 to 150 feet from the parking area.
Campers coming in on the water can canoe into one of the 10 first-come, first-served canoe sites located along the St. Croix and Kettle rivers. These sites aren't accessible by vehicle, only by canoe or kayak, so come prepared!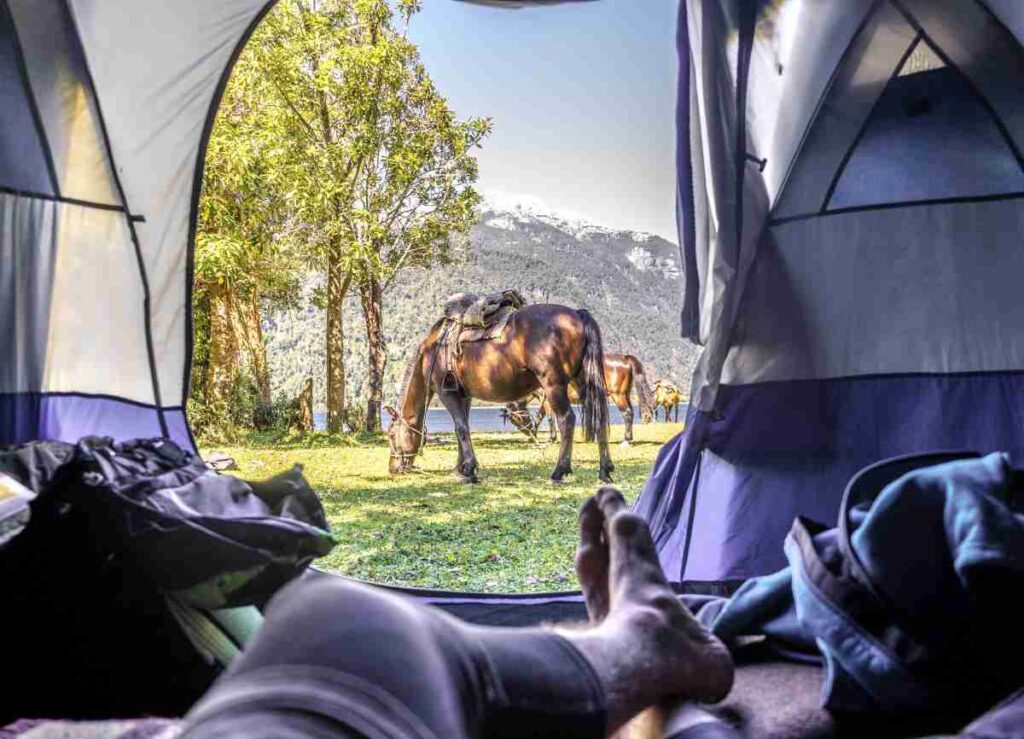 Accommodations for equestrians and their mounts are available in the horse camp one mile from the Park Office. This campground hosts 40 camping sites -19 of which are electric – and provides a corral, overhead ties, drinking water, and a shower building.
Groups looking to camp together, meanwhile, have their pick of reserving one of the eight carry-in group camps at St. Croix State Park. Each one is tents-only, located from 50 to 200 yards from the parking area, and can accommodate up to 25 campers. Group camps do provide spigot water and flush toilets, which are open year-round.
For much larger groups, there are two group centers that can be reserved on a seasonal basis from May through September. Each group center has its own showers, dining accommodations, and lodging options—one with a capacity of 125, the other with a capacity of 215.
Finally, for those in need of a more glamorous lodging experience, there are six cabins and two guesthouses available for reservation. Each one-bedroom cabin can house two campers, while the guesthouses can accommodate 12 and 15, respectively. There is some wheelchair accessibility among the cabins and guesthouses.
---
Booking, Fees, and What to Bring
All campsites in the three campgrounds at St. Croix State Park can be reserved up to 120 days in advance of the first intended day of your stay, except for the canoe sites, which cannot be reserved.
Reservations can be made at the Minnesota State Parks and Trails website for all accommodations except for the group centers, which must be reserved directly through the St. Croix State Park office via phone (320-280-7880) or email (stcroix.statepark@state.mn.us) on weekdays between 8 am and 4 pm.
Before booking, it's highly recommended to learn more about the specific accommodations and amenities in the cabins and guesthouses to decide which one is right for you.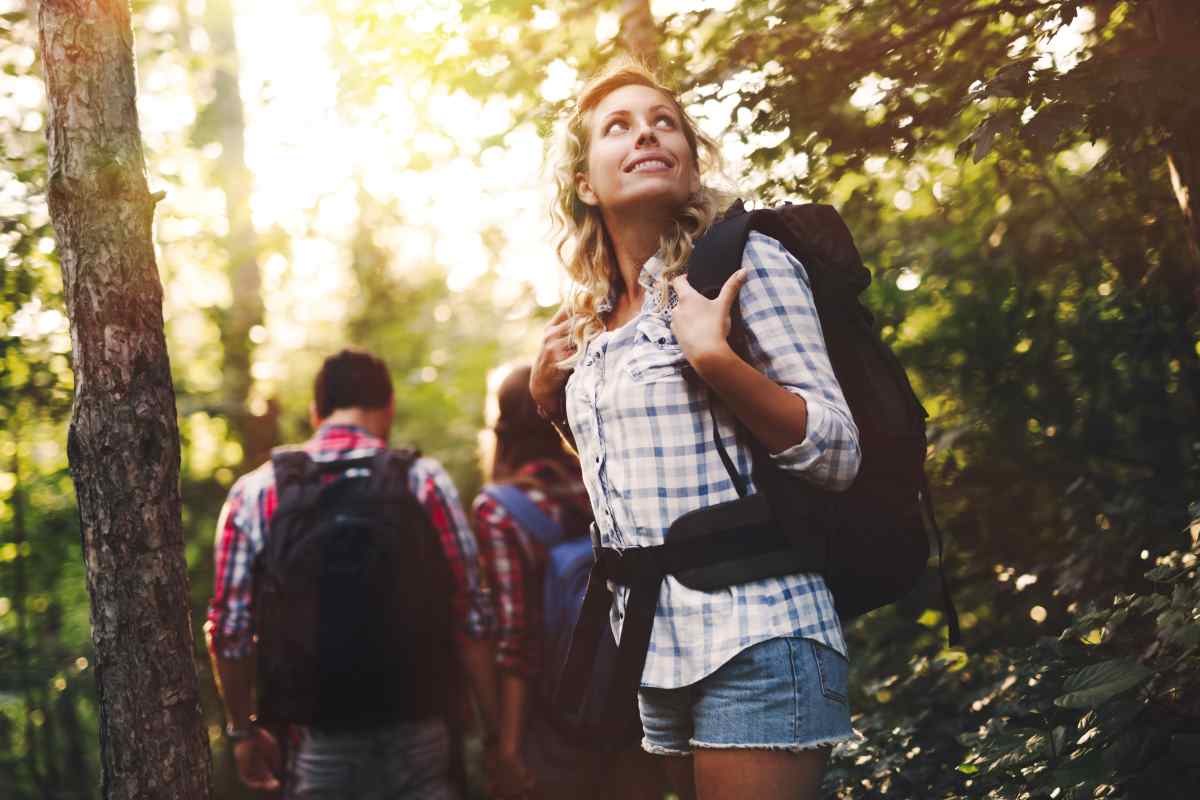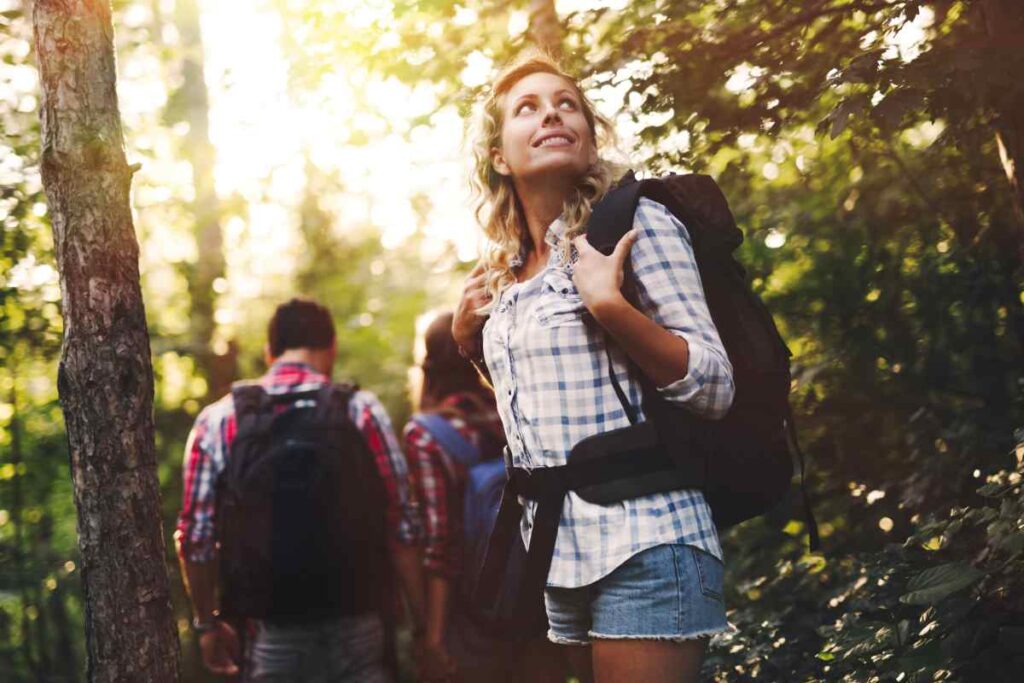 Campers are encouraged to ensure all of their gear is in good repair before they set out for their camping adventure at St. Croix State Park. Cabin and guesthouse campers are required to bring their own linens. Equestrians should ensure they bring everything their horses need for feed and grooming.
Day visitors and campers alike are encouraged to pack along season-appropriate attire, particularly if visiting during the colder months. In all seasons, food and drink, a working map and compass or GPS, a well-stocked first-aid kit, and a fully charged phone are recommended, especially before hiking or exploring the park.
In the summertime, the addition of your preferred sun protection and insect repellant are also a must.
Anglers, swimmers, and folks heading out in watercraft should ensure they also have gear in good repair, including their tackle, swimwear, life vests, etc. Folks enjoying some winter sports should bring their own skies, snowshoes, and snowmobiles, and ensure they have good waterproof clothing and shoes when hiking in the snow.
---
Things to Do at St. Croix State Park
Hiking
St. Croix State Park boasts a whopping 127 miles of hiking trails! These are in addition to the one and a half miles of wheelchair-accessible trails and a Self-Guided trail of the same length. These many, many hiking trails wind throughout the park and along the river; all of them are easy difficulty, making for the perfect hiking experience.
In the wintertime, there is a one-mile trail kept open for winter hiking.
Water Recreation
With the abundance of lakes and rivers within this park, it's no wonder water recreation is one of the top appeals in St. Croix State Park during the warmer months! Activities include fishing, canoeing, and kayaking on the rivers, as well as swimming from the beach at Lake Clayton.
Other Recreation
Nature enthusiasts will have fun spotting the many animals that call the park home, including elusive bears, wolves, foxes, deer, eagles, osprey, and more. Binoculars are a must!
Horseback riding is available on 75 miles of designated horse trails from mid-April until the first snowfall at St. Croix State Park. There are also five and a half miles of paved bike trails extending from the campgrounds to the beach alongside Lake Clayton and an additional 21 miles of mountain biking on the Matthew Lourey State Trail.
In the wintertime, folks can enjoy 11 miles of easy cross-country skiing through the park's woodlands and along the riverside.
80 miles of snowmobiling trails connect with the Grant-In-Aid state trails through the Chengwatana and St. Croix State Forests, while snowshoeing is permitted all throughout the park except on the groomed trails.
For sightseers, one of the great appeals in St. Croix State Park is to hike to the fire tower for a truly breathtaking view of the park's vast acreage. This can be an especially scintillating climb in the fall or just after a newly fallen snow!
---
Wrapping Up St Croix State Park
If you find yourself craving an extended visit to St. Croix State Park, you're not alone! There's plenty to do, see, and enjoy at this park—and when it comes to outfitting yourself for your adventure there, we've got you covered. Check out our Best Products page as a quick and easy resource for some of the top gear you won't want to go without on your visit to St. Croix!
Love spending time outside? Then discover the Minnesota Outdoors to continue learning new ways to reconnect with nature!