If you have your heart set on visiting for a day, or camping in, one of the most scenic state parks in Minnesota, you will want to pay a visit to Temperance River State Park!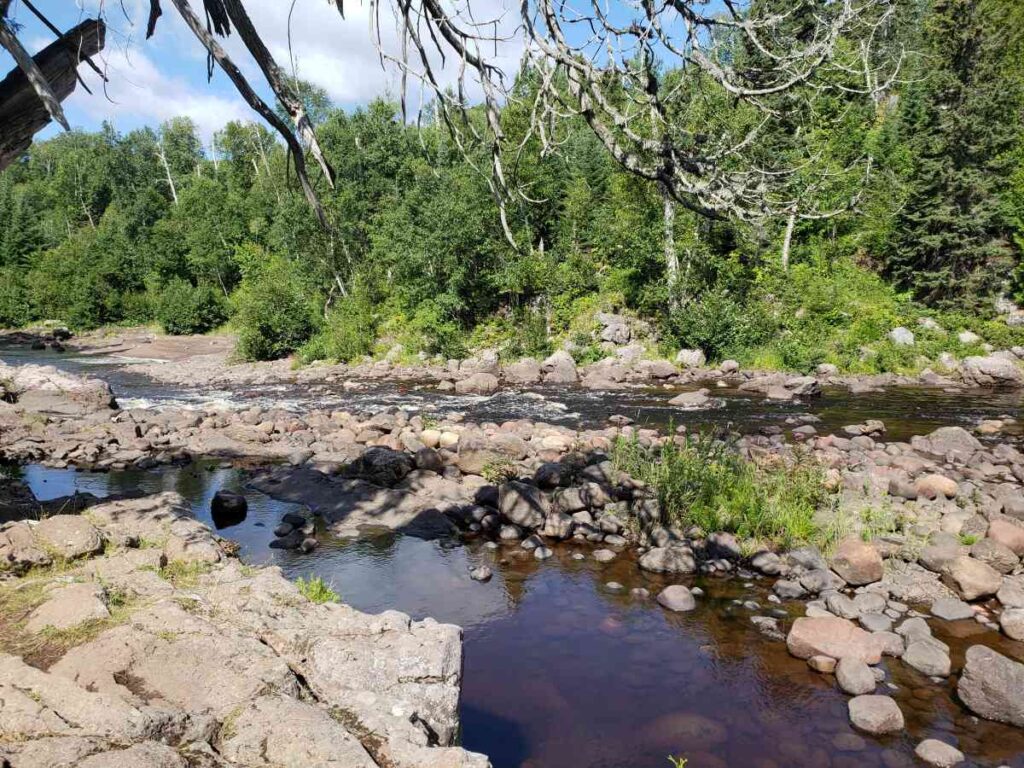 Beautiful in every season and offering a bevy of recreational activities, there is no doubt why this state park is so popular. Read on to learn all you need to know about visiting and camping at this beautiful park.
---
How to Get to Temperance River State Park
Temperance River State Park is among the more remote, wilderness-centric state parks in Minnesota. It is perched along the shores of the Silver Bay area of Lake Superior in the upper portion of the state.
Luckily, you will find that Minnesota State Highway 61 stretches the length of the Lake Superior coastline and leads right through the state park, affording easy access from many directions.
If you are approaching Temperance River State Park from the south, near the Minneapolis/St. Paul area, your best route to reach the park will be to take Interstate 35 from the Twin Cities northward. You can then catch Minnesota State Highway 61 near Duluth and follow it northward to the park.
As Duluth is somewhat of a gateway to the northern stretch of Minnesota, most travelers who prefer major highways will likely pass through Duluth to reach the park.
It is always recommended to follow an up-to-date map or GPS system when visiting Temperance River State Park, as this will ensure you are aware of any road closures or travel issues at the time of your visit.
---
When Is the Best Time to Visit Temperance River State Park?
Temperance River State Park offers such beauty and recreational fun that it can truly be enjoyed in any season!
Visitors in the transitionary seasons of spring and fall will find absolutely breathtaking colors scattered across the park. The coastal fall hues along the high bluffs at Lake Superior and in the Temperance River Gorge are particularly of high attraction to many a sightseer. Similarly, the multifarious springtime shades cannot be overlooked!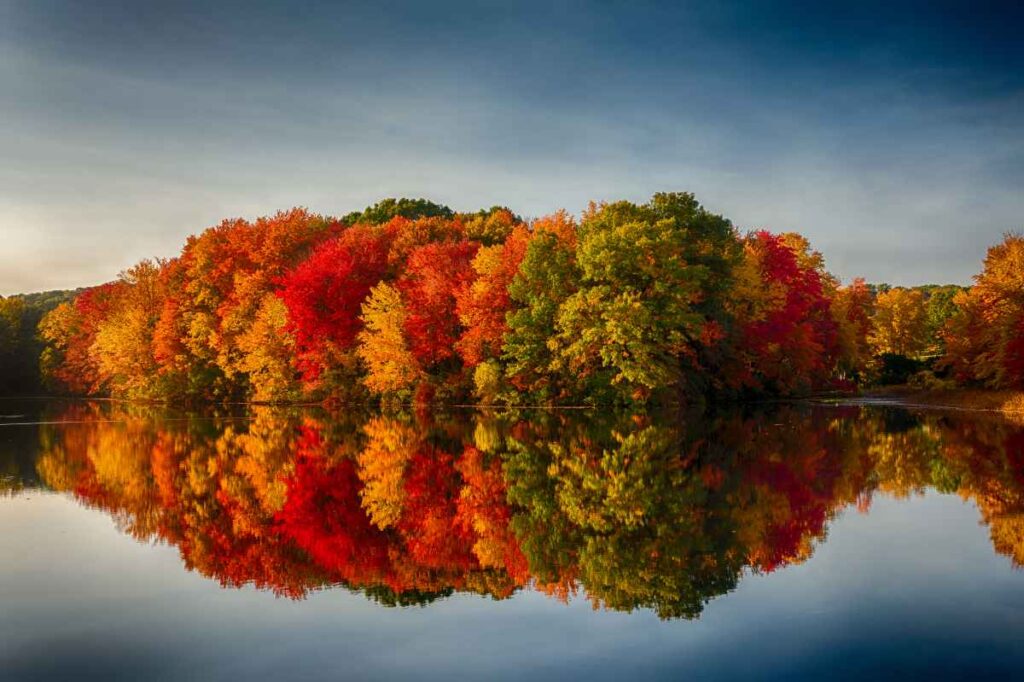 In terms of recreational activities, you can take full advantage of all that Temperance River State Park has to offer in the summertime. This includes hiking, swimming, fishing, and rock climbing. However, there is a great draw for folks to visit in the winter as well; this state park offers many classic, breathtaking outdoor winter views, with lots of fun to be had in the colder months as well.
No matter when you choose to visit Temperance River State Park, you are sure to have an amazing time.
---
Where to Stay at Temperance River State Park
Best Camping Spots
Temperance River State Park has many different camping opportunities for folks of all different camp preferences.
There are 2 campgrounds within the park, one upper campground, and one lower campground, and they offer a total of 52 drive-in campsites between them. Most of these campsites are shaded by woodland scenery, and some of the sites in the lower campground offer spectacular views of Lake Superior.
In addition to these, there are also 2 pull-through sites and 18 electric sites. All of the electric sites can be located in the upper campground. There is an RV maximum length of 60 feet when measured from the front bumper of the towing vehicle to the rear bumper of the vehicle that is being towed.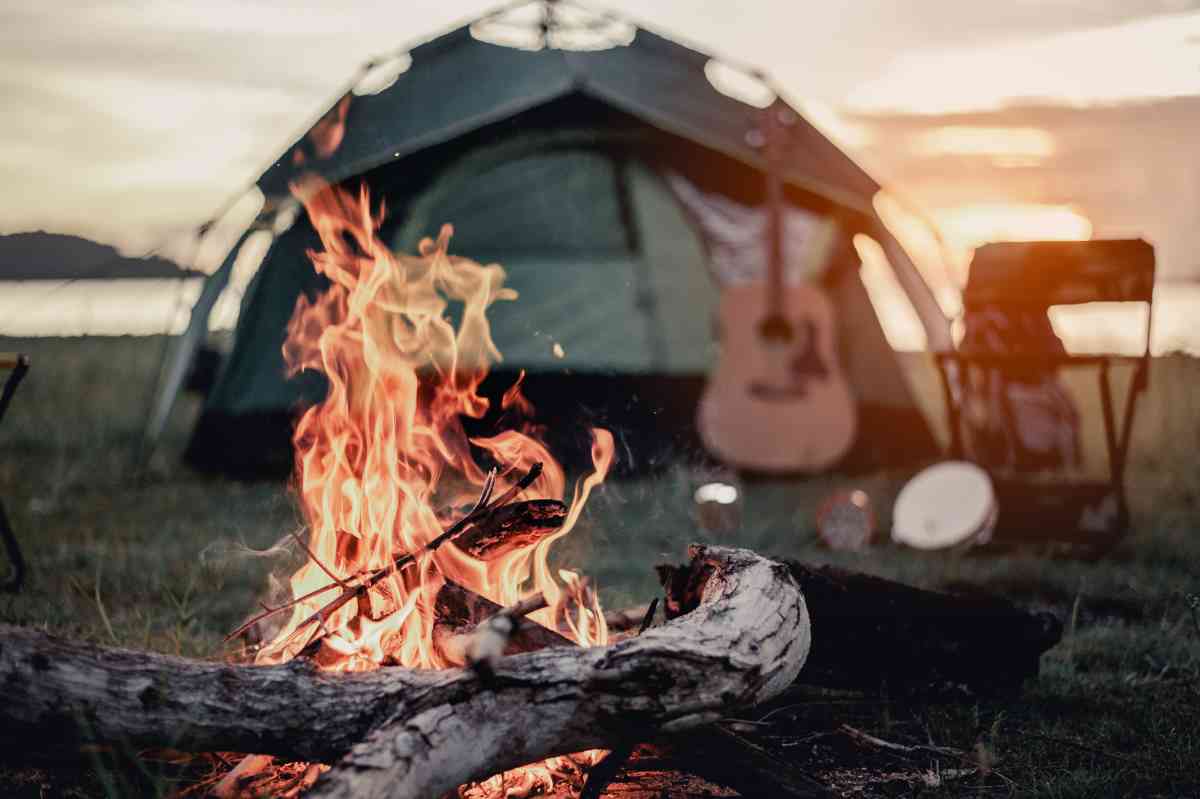 There are also 6 cart-in sites available at Temperance River State Park, and carts are provided by the park for moving gear between your vehicle and your campsite. All of the cart-in sites are within easy walking distance from the campground parking lot.
Amenities within the campground include showers, flush toilets, and vault toilets. The showers and flush toilets can be located in the upper campground and are in use from mid-May through September. They are wheelchair accessible. Vault toilets are scattered throughout the park and many are available all year round.
Booking, Fees, and What to Bring
Campsites at Temperance River State Park may be booked up to 120 days in advance of the first intended day of your stay. Camping fees do apply and will be charged at their current price when reserving your campsite. You can reserve campsites at the Minnesota State Parks and Trails website.
Whether you are planning a day trip or a camping trip to Temperance River State Park, it is always recommended to come prepared. This includes packing or wearing proper attire for the season and the activities you plan to enjoy at the state park.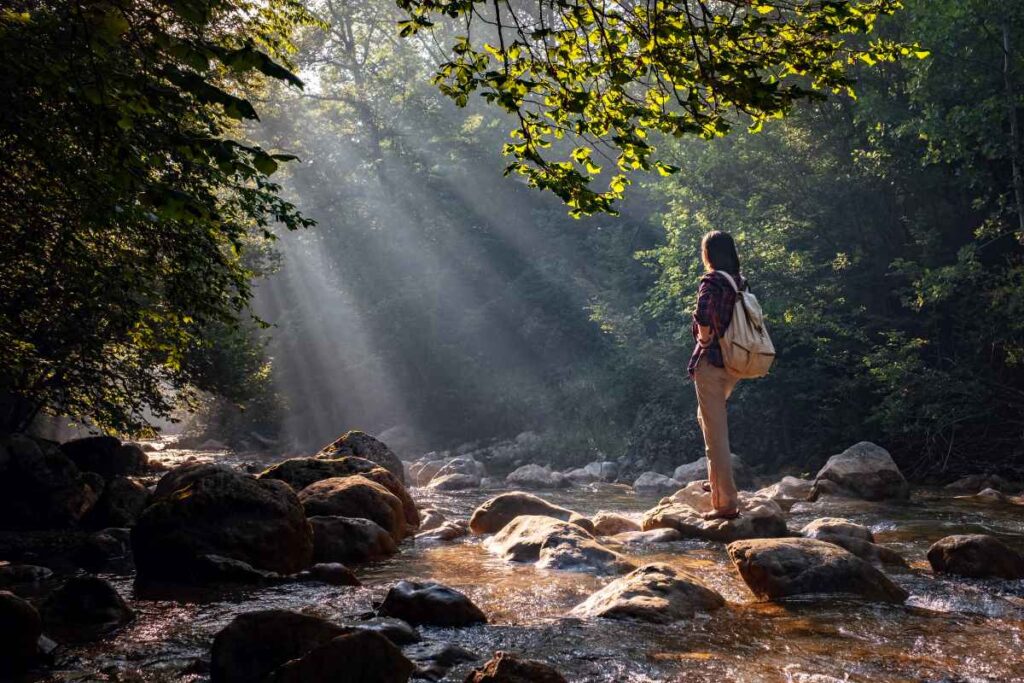 Hikers should pay special mind to dress appropriately for the weather and in good, sturdy footwear. Proper and preferred insect repellant and sun protection are also highly recommended, as well as packing snacks and drinks and a working GPS or compass.
Campers should also ensure that all of their camp gear is in good repair, without any holes, tears, molding, or other compromises. While there are stores in the nearby towns of Tofte and Schroeder, there is no guarantee you will find a replacement for any damaged items.
Folks participating in rock climbing at Temperance River State Park should also take special care to ensure all of their gear is in good repair.
---
Things to Do at the Park
Hiking
Hiking is a very popular activity at Temperance River State Park, particularly because it is the best way to enjoy all the scenery the park has to offer!
Within the boundaries of the park itself, you will find a half mile of self-guided hiking and 22 miles of trail hiking available in the summer. In fact, you will find the main trailhead for the popular North Shore Corridor Trail and Superior Hiking Trail lie within this majestic park!
In addition, there are mountain bike trails available within 10 miles of the park.
Fishing
Casual anglers as well as dedicated ones will find lots to love about the fish situation in Temperance River State Park! This park has two designated trout streams and is also one of the few places in Minnesota where you can see salmon spawning.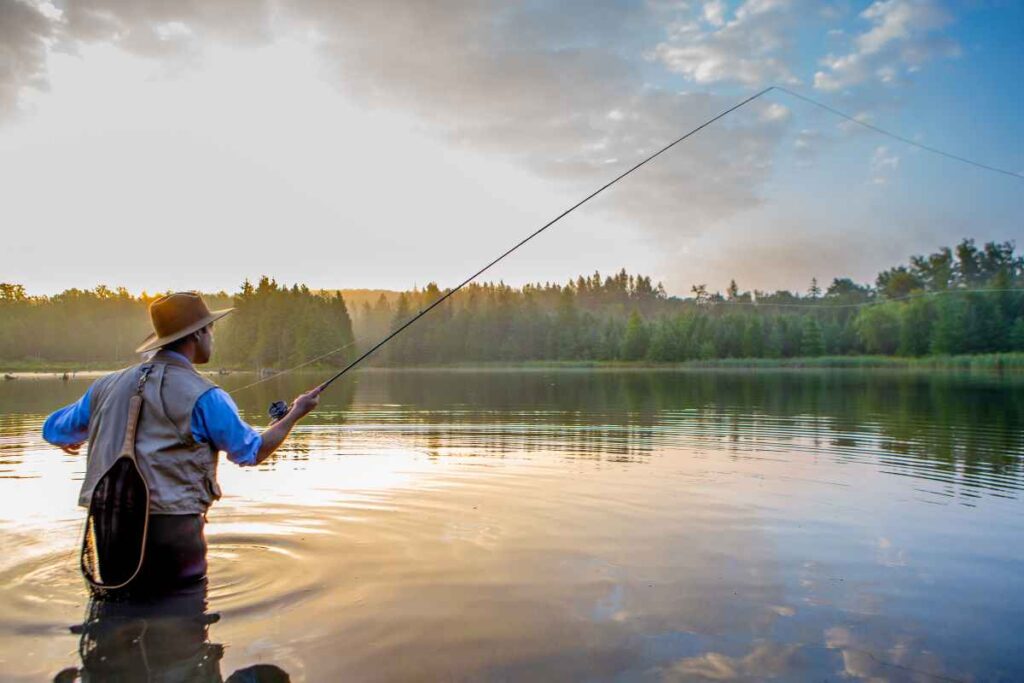 Other Recreation
In the wintertime, snowshoeing and snowmobiling are extremely popular recreational activities at Temperance River State Park. There is also the opportunity for rock climbing in designated areas of the park, which has attracted many visitors over the years.
---
Wrapping Up Temperance River State Park
Excited to visit Temperance River State Park and experience its beauty for yourself? Make sure you're prepared before you go by visiting our Best Products page to ensure you have the best gear for your adventure.
Love spending time outside? Then discover the Minnesota Outdoors to continue learning new ways to reconnect with nature!