Okoboji is not only a city but also a summer vacation spot in the Iowa Great Lakes region. But what if you want to take a vacation in Okoboji when it's not summer? The key to doing so is to find the right places and activities you can enjoy no matter the season.
Keep reading to learn about the things to do in Okoboji year-round!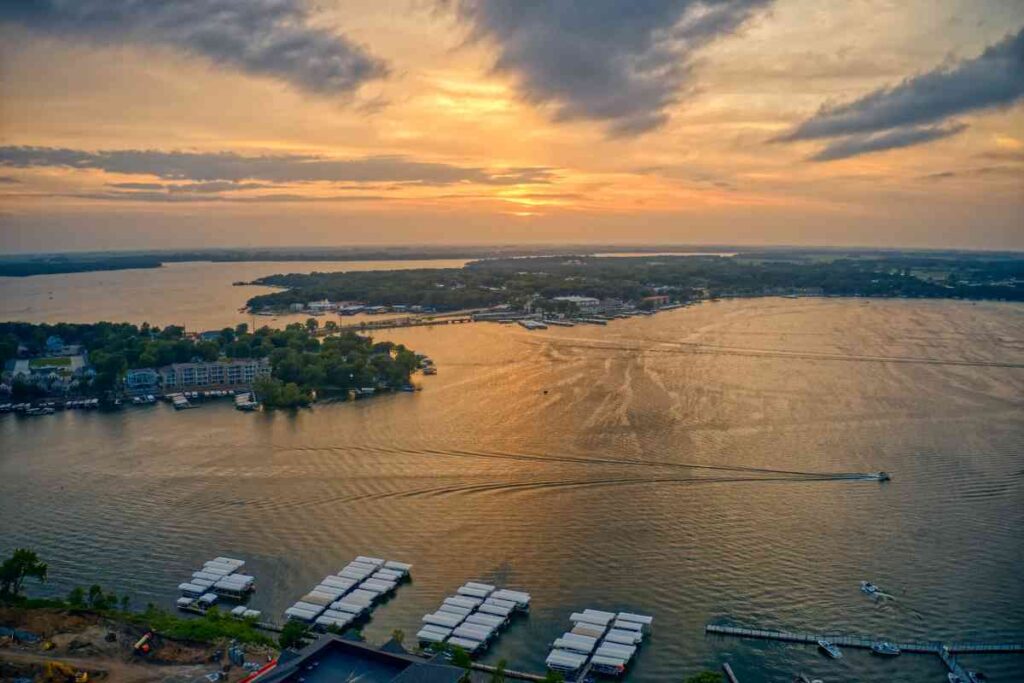 ---
Traveling to Okoboji From Minnesota
Now, Okoboji may be in Iowa, but its chain of lakes extends from Minnesota's borders. Since the Iowa Great Lakes region and Minnesota share Big Spirit Lake, Okoboji is also a considerable destination for Minnesotans.
Before going over the list of things to do in Okoboji, you'll need to consider your transportation options. Neither one should take you too long to get to Okoboji since it's close to the Minnesota–Iowa border.
By Car
Depending on where you're starting from in Minnesota and the route you plan, the duration of the trip will vary. You'd also have to think about how often you'll need to stop for gas.
Still, a car is the best option if you desire a road trip!
By Bus
If you live in or near Minneapolis, you could ride the bus from the city's bus depot. It will only go as far as Jackson, Minnesota, but from there, you can flag a taxi to get to Okoboji.
The bus fare is a reasonable price, but the taxi fare for a 30-minute ride will add to the cost. Fortunately, you'll be able to avoid paying for gas throughout the four-hour trip.
---
Settling in Okoboji
Now that you've arrived in Okoboji, you'll want to get settled. Here are a few places where you can stay as you decide on the things to do in Okoboji.
AmericInn by Wyndham: Located on the course of Brook's Golf Club is a pet-friendly hotel with affordable rates and a mobile check-in option. The usual amenities include complimentary breakfast, Wi-Fi, parking, and daily housekeeping, with a sauna and spa enhancing your stay.
Oakwood Inn: This scenic bed-and-breakfast is east of the Nature Center and is one of Okoboji's best hotels, especially for couples. Amenities include private bathrooms, gas fireplaces, large flat-screen TVs, verandas, and walk-out patios.
Vintage Block Inn and Suites: South of Brooks Golf Club is Okoboji's best inn for large families, thanks to its 14 suites holding ten guests. Customer service serves to impress, and guests will enjoy amenities like fire pits, an outdoor pool, and oversized yard games.
---
Touring
While some attractions are seasonal, the following locations are among the things to do in Okoboji year-round. And they're proof that learning while on vacation can be just as fun as winding down and letting loose!
Okoboji Classic Cars
This place would be first on every autophile's list of year-round activities in Okoboji. Dubbed the Midwest's ultimate man cave, Okoboji Classic Cars not only displays classic and custom vehicles but also repairs and restores them.
When you're not getting your car restored or buying a classic car, check out the Classic Car Experience tour. From Tuesday to Saturday each week, take a guided tour of more than 70 classic vehicles on display.
Pearson Lakes Art Center
If you're looking for things to do in Okoboji that are art-related, the Pearson Lakes Art Center is the place. Visitors will enjoy many of its features, including six galleries, a theater, a sculpture trail, and a culinary arts kitchen.
A highlight of the art center is the ArtSmart Interactive Gallery. Anybody, especially budding artists, can come at any time for hands-on experiences while learning about artistic themes and creative processes.
The Fish House
At the Marina District at West Lake Okoboji's Smith Bay is the Okoboji Boat Works. Going on cruises is among the many aquatic things to do in Okoboji, but not every boat excursion is year-round. However, with the boat works' Fish House, that's a different story.
The Fish House is huge and the most popular excursion boat in Okoboji. Every Saturday afternoon, you're on a cruise with bartenders and DJs serving you drinks, hot food, and music. It's a year-round vessel because if it's not touring Okoboji, it's serving as a bar and an indoor fisherman's port.
Dickinson County Nature Center
For a close look at nature, come to the Dickinson County Nature Center. It offers educational activities that are geared toward children and families. The center features native gardens, a science-themed playground, a butterfly house, and an indoor beehive.
The center's public programs are part of Okoboji's year-round activities. One example is Family Nature Night, which is a free program that meets every fourth Friday of the month. If you go to Okoboji with your family, register for bonding time while connecting with and learning about nature.
Another free program geared toward adults is Kenue Coffee Hour, which meets on the first Thursday of the month. Here you'll gather with new friends and nature lovers over coffee and discuss many topics about nature.
---
Recreation
After you've had your fill of learning experiences, take a look at these recreational things to do in Okoboji.
Iowa Great Lakes Recreation Trail
The Iowa Great Lakes Recreation Trail is 25 miles long and takes you through Spirit Lake, Arnolds Park, Milford, West Okoboji, and Lake Park. You don't even have to walk or run it; you can bike, rollerblade, and cross-country ski your way through the region!
What makes this trail one of the fun, year-round things to do in Okoboji is the trails connecting to this one. You have a choice of venturing to either the Arnolds Park City trail, Kenue trail, or the Spirit Lake City trail. Add some more steps to your day and take in more sights!
Pikes Point State Park
Though known for its seasonal activities like swimming in West Okobji Lake, Pikes Point State Park also includes year-round activities.
A dog-friendly park such as this one will give you the opportunity to play with and walk your best friend! As you explore the park, watch the wildlife and the sunset and take in the park's natural beauty. Also, since West Okoboji is one of Iowa's best fishing spots, bring your fishing supplies with you.
These are simple things to do in Okoboji, but they're perfect for when you need some tranquility while on vacation.
Emerson Bay State Recreation Area
Camping is one of Okoboji's year-round activities—RV camping included. That helps if you came to Okoboji in an RV and need a place to hook it up.
The Emerson Bay State Recreation Area contains the most popular, well-shaded campground in the state, with over 80 sites for your RV. The park offers full and electric hookups (some water and sewer), water hydrants, showers, boat ramps, and a sewage dump station.
Like Pikes Point State Park, it's pet-friendly, and you can explore the area and watch the wildlife. One difference is that Emerson Bay has a lighthouse tower, providing you with beautiful views of West Okoboji Lake.
Okoboji Gold Disc Golf Course
If you love golf and a little frisbee, visit the champion-level gold disc golf course in Kenue Park. The course is free and open to disc golf amateurs and professionals. Of course, you'll need to bring your own disc to play.
On your list of things to do in Okoboji, a quiet sport such as this may not seem worthwhile. Luckily the environment of the game proves that opinion wrong. You'll face tallgrass prairies and a 30-foot tall glacial kame as you aim your disc for a hole-in-one.
The course's obstacles may be a challenge, but at least you won't be lugging a heavy golf bag here!
Brooks Golf Club
You don't have to be a pro golf player to visit the Brooks Golf Club. They welcome anybody of varied skill levels, especially vacationers of the Midwest. Just like disc golf, it's another one of the quiet yet fun year-round activities in Okoboji.
Better yet, they have hours for people who golf out of season. And best of all, the rates for doing so are more affordable than they are in season.
And who says you have to play golf once you come here? If you need a bite to eat, Bud's Pub is your location for lunch or a small dinner.
---
Dining Recommendations
Once a few of Okoboji's year-round activities leave you hungry, the tenth item on our list of things to do in Okoboji is to visit a restaurant or two in or near the city! You've already read about the Fish House and noted Bud's Pub, but those aren't the only dining options in Okoboji.
Minerva's Restaurant and Bar: They provide live entertainment and fine dining of American fare, pasta, and seafood every day except Sunday and Monday.
Outrigger Restaurant and Lounge: West of East Lake Okoboji, you're served family-style food and offered an expansive wine selection at dinnertime Thursday through Saturday.
Snappers Turtle Bay Café: At Parks Marina is a family-friendly restaurant with a relaxing atmosphere, serving lunch and dinner Wednesday through Sunday.
---
There are Plenty of Year-Round Activities in Okoboji!
You don't have to wait a certain season to travel around Minnesota and Iowa's shared lakes to Okoboji. Despite the many seasonal activities, there are year-round things to do in Okoboji, so never let seasons limit your vacations. Check out our Featured Cities page to discover more things to do in or close to Minnesota!
About the Author
Latest Posts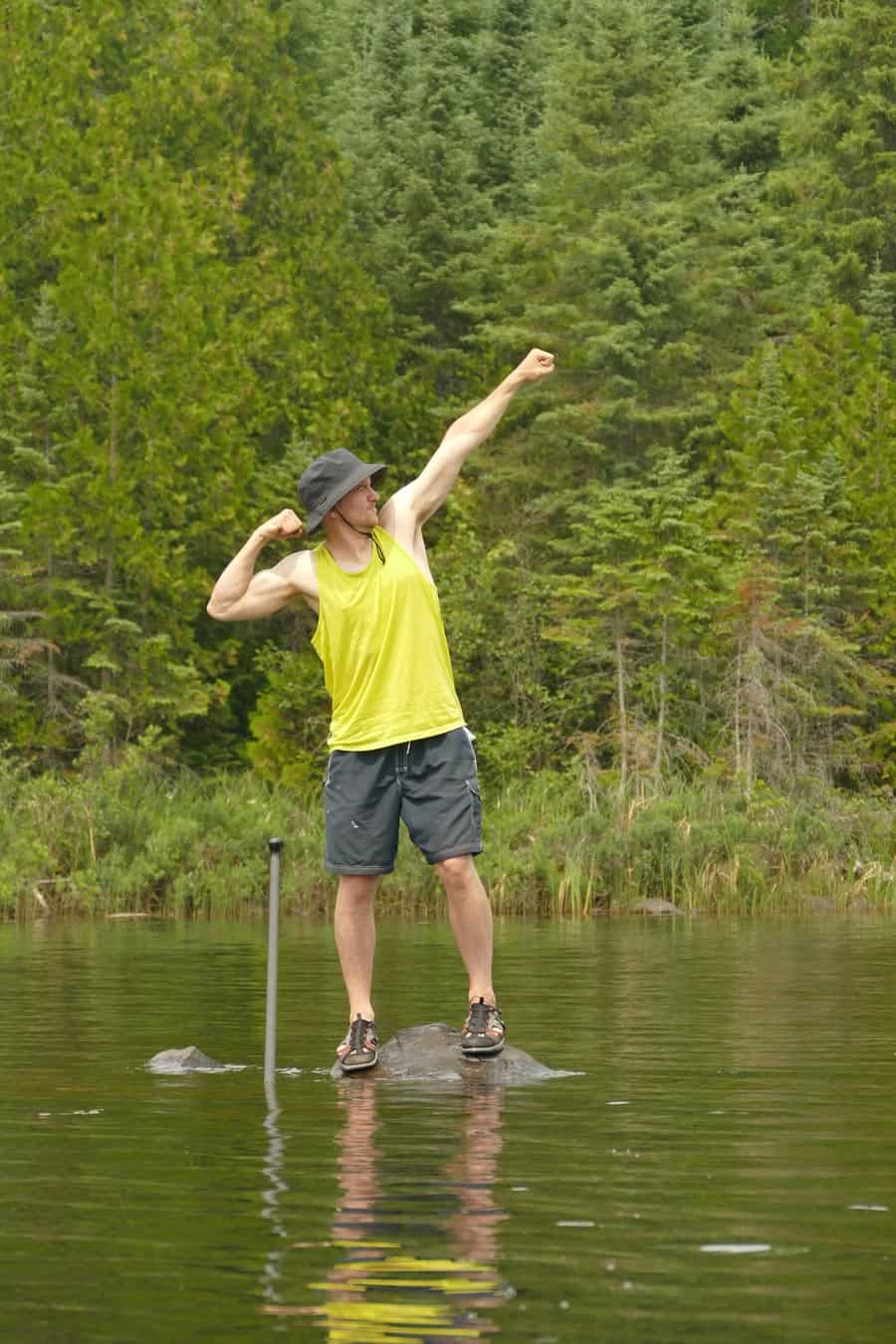 Born in Madelia, MN, to a now 5-generation Minnesota family, Ryan's MN roots go deep.
A painter by day, Ryan founded Life in Minnesota in 2013 with his wife Kelly to chronicle their musings on everything Minnesota. Ryan and Kelly are raising their 7 kiddos in Maple Grove, MN.
When he's not shuttling his kids around to hockey practice, you might find him in the shop working on his leatherwork. Undoubtedly, there will be a family trip to the Boundary Waters Canoe Area every summer, and of course weekends at Grandpa's cabin up north in the summer.