A hub of historic significance with a historic agency site contained inside of its more than 1,200 acres, and with a heart toward preserving opportunities for learning, recreation, and outdoor fun within the Minnesota River Valley, Upper Sioux Agency State Park is an unbeatable place to visit, camp out, and bask in the beauty of nature in so many terrains.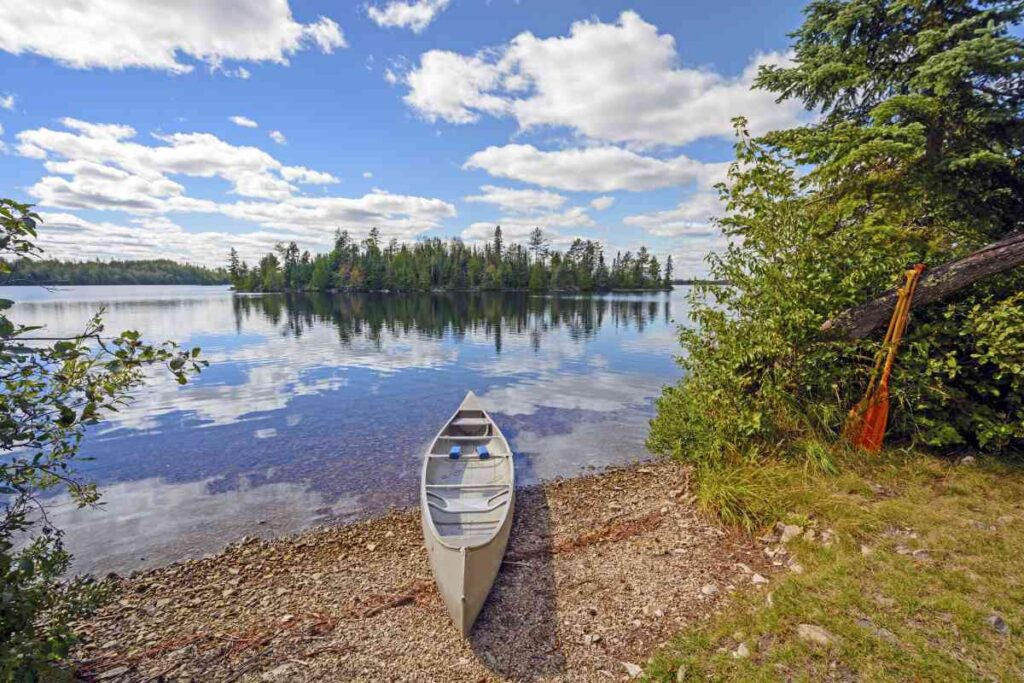 Read on to learn what makes this park so special and so much fun to explore.
How to Get to Upper Sioux Agency State Park
Upper Sioux Agency State Park can be found in the southern central portion of the state of Minnesota, not far from the town of Granite Falls. Being relatively close to the Minneapolis/St. Paul area, Upper Sioux Agency State Park can be reached within a couple of hours of driving from several of the most popular cities in Minnesota!
In order to reach this state park heading west from the Minneapolis area, you have two primary options: take Minnesota State Highway 7 to Minnesota State Highway 23 and pass through Granite Falls to reach Minnesota State Highway 67, which will bring you right to the park.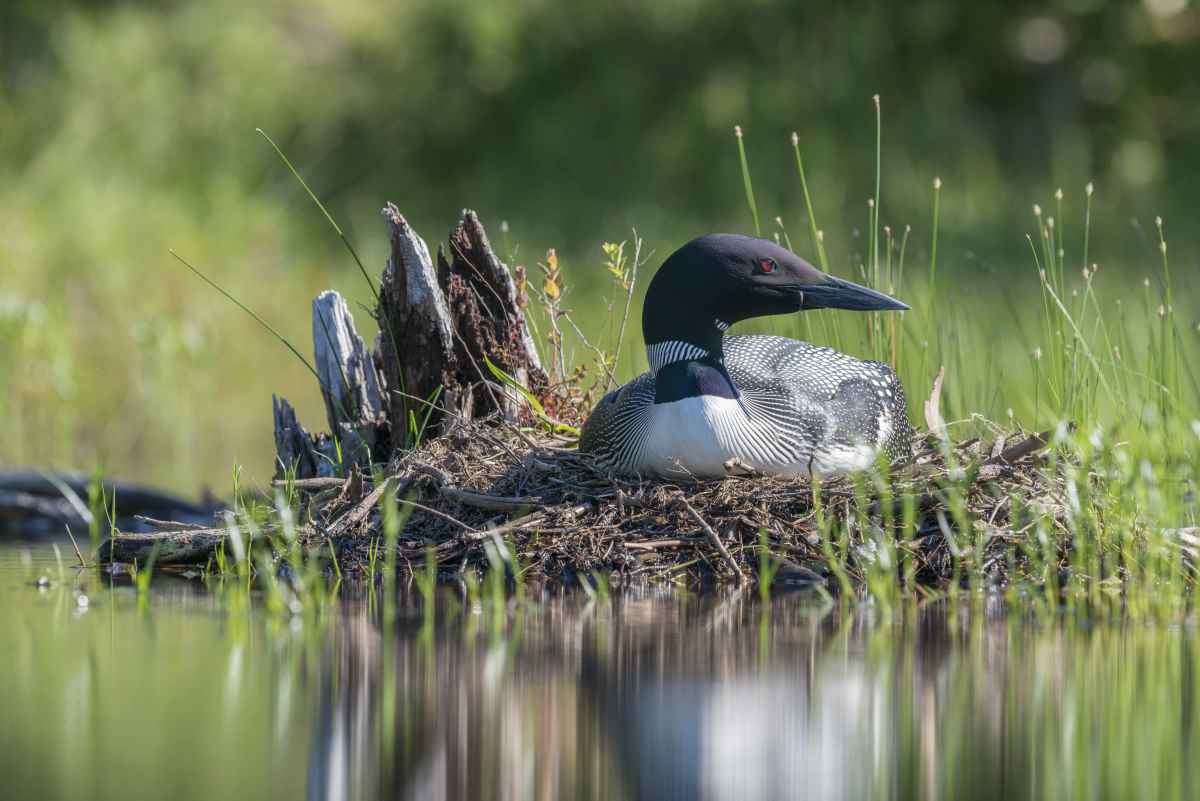 You could also choose to take Minnesota State Highway 212, also known as Yellowstone Trail, to meet up with Minnesota State Highway 67 near Granite Falls. Either of these options has relatively the same travel time of about 2 and a half hours, so whichever approach you take, you can rest assured that the splendor of Upper Sioux Agency State Park is not far away!
However, it is important to note that following a road collapse in 2019, some of the various approaches and popular means of reaching Upper Sioux Agency State Park were altered while the road was rebuilt. It is always a good idea to check up-to-date maps and GPS before driving to this or any park.
When Is the Best Time to Visit Upper Sioux Agency State Park?
Due to its broadly scenic appeal, Upper Sioux Agency State Park is really the perfect kind of park to pay a visit to at any time of the year! The in-between seasons of spring and fall offer a beautiful view of prairie blossoms and woodland slopes turning a myriad of fiery autumn hues, respectively.
However, the two best times to visit Upper Sioux Agency State Park are arguably in the summer and winter months! During the summertime, Upper Sioux Agency State Park is a great place for all manner of outdoor activities including hiking, fishing, horseback riding, birdwatching, and of course, camping!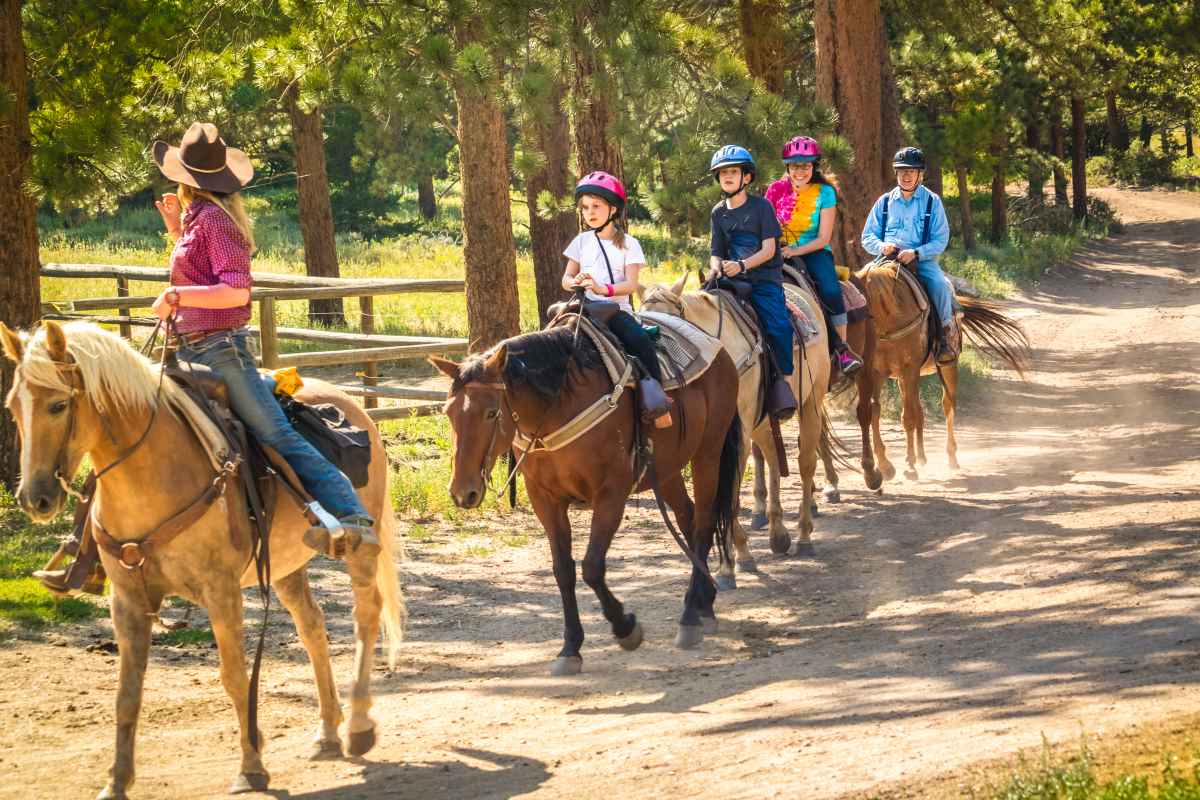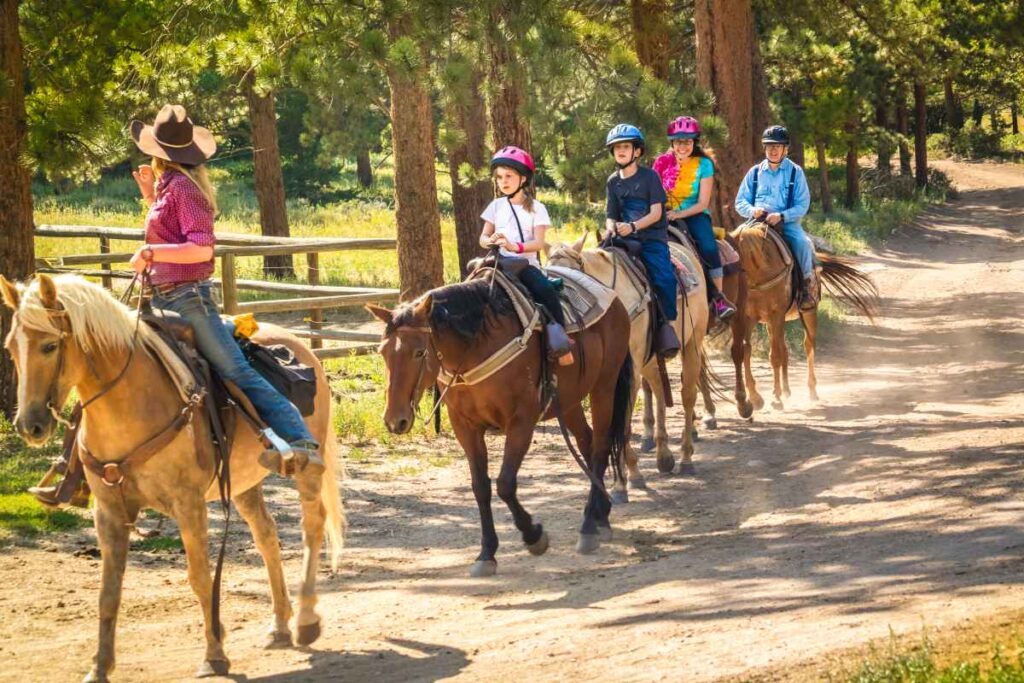 In the winter, a variety of outdoor winter sports can be enjoyed at this state park, including snowmobiling, skiing, sledding, and more—even dogsledding for those who have the means!
The beautiful thing is that no matter which time of year you visit Upper Sioux Agency State Park, you are sure to enjoy your time here.
Where to Stay at Upper Sioux Agency State Park
Best Camping Spots
Upper Sioux Agency State Park offers several fantastic camping options, from tent camping to RV camping and even special lodging within the park, most of which are wheelchair accessible though they are not ADA compliant.
Amenities for campers at Upper Sioux Agency State Park include seasonal showers and flush toilets, both of which are wheelchair accessible; as well as vault toilets located at the campground and in various locations throughout the park all year round.
While there is not a dump station located on-site within the state park, you can access one in the city of Granite Falls about 9 miles outside of the park along US Highway 212.
Campers visiting Upper Sioux Agency State Park will find a total of 34 drive-in sites located within the Yellow Medicine River Campground, each with a good amount of space to give them a more private camping feel, most of which are wheelchair accessible.
In addition, there are 14 electric sites that can be found in the newest campground within Upper Sioux Agency State Park; these are spacious sites as well, with 12 of the sites boasting 30 amp service and 2 sites boasting 50 amp service. The length of RVs permitted in the campground is 60 feet, measured from the front of the towing vehicle to the rear of the vehicle that is being towed.
For folks who like a walk-in camping experience, there are 3 shaded walk-in sites located along the Yellow Medicine River, roughly 200 to 300 feet from the parking area of the newest campground. And, for those who like to go camping with their equine companions, there are 45 sites located in the horse campground!
Lastly, campers have the opportunity to experience a unique lodging experience by reserving one of Upper Sioux Agency's 3 canvas tipis. Located within the Yellow Medicine River Campground, these secured tipis can each house up to 6 campers and come with a picnic table and fire ring on site.
Campers are encouraged to bring their own cots or sleeping mats when staying in a tipi.
Booking, Fees, and What to Bring
All tipis and campground sites can be reserved ahead of time at Upper Sioux Agency State Park, up to 120 days before the beginning of your intended stay. Reservations can be booked through the Minnesota State Parks and Trails website. There are camping fees in addition to park entrance fees.
The entrance fees for Upper Sioux Agency State Park are $7 for a day pass or $35 for an annual pass, with $26 for a second vehicle and $12 for a handicap pass.
Campers visiting Upper Sioux Agency State Park will want to be sure to bring along gear that is in good repair. This includes ensuring that tents, sleeping bags, and other camping equipment free of tears, mold, and other compromises. Tipi campers will want to bring along a portable cot or bed mat as none are provided with the tipi rental itself.
Campers should also pack along a reasonable amount of food and water, as there is no camp store and the nearest town is several miles away.
It is also advised for all visitors, whether camping or just visiting for the day, to bring sturdy footwear, appropriate outdoor clothing, a first aid kit, a compass, insect repellent, and sun protection of choice.
Things to Do at the Park
Hiking
Hiking at Upper Sioux Agency State Park is one of the best ways to take in the beauty that this park has to offer! There are 18 miles of hiking trails located within Upper Sioux Agency State Park, varying from easy to moderate.
These will take you up along high vistas and down into wooded valleys, through prairie landscapes, hardwood forests, wetlands, and river bottoms. There is tons to see and lots of terrain variety, so be sure to come prepared with durable footwear and plenty of dehydration and refreshments.
Fishing
There are lots of great fishing opportunities at Upper Sioux Agency State Park. Some of the most populous varieties of fish to be found along the river here are northern, catfish, bullhead, walleye, and carp.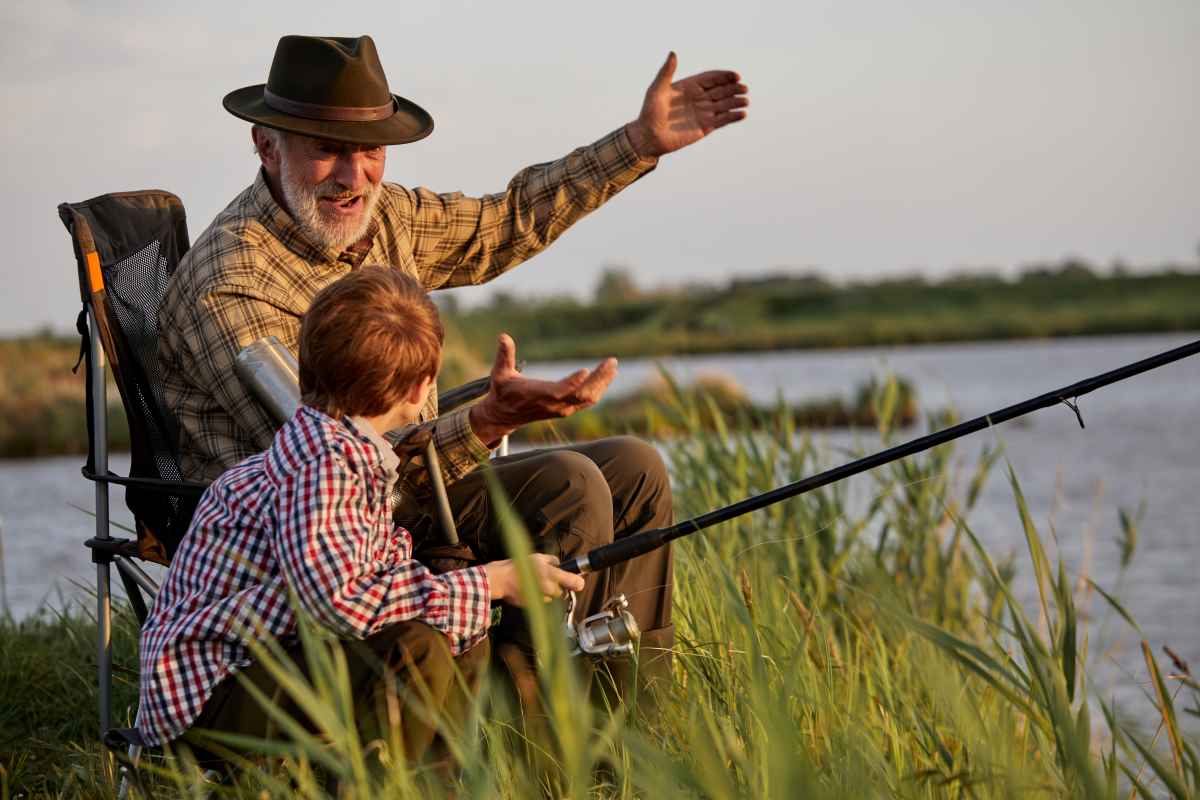 Fishing is encouraged along the riverbank and anglers should ensure they bring tackle that is in good repair and lures or bait that is appropriate for these specific kinds of fish.
Other Recreation
Other recreation opportunities at Upper Sioux Agency State Park include birdwatching, with plenty of varieties from killdeer and bald eagles to pelicans and blue herons all throughout the park, and horseback riding, with 16 miles of horse trails open until the winter months.
Once winter closes, there is also snowshoeing, snowmobiling, skiing, and sledding available at the park, as well as dog sledding and skijoring for adventurous park visitors! And there is still plenty of beauty to take in along the knolls and vistas for folks who want to hike during these colder times.
Wrapping Up Upper Sioux Agency State Park Visitor's Guide
If you're excited by what Upper Sioux Agency State Park has to offer, then you will love learning about all the other fun outdoor adventures waiting to be discovered in Minnesota! Check out our Best Minnesota Ourdoor Places list for more ideas of things to do and see throughout this wonderful state, from wineries to day trips and so much more.
Love spending time outside? Then discover the Minnesota Outdoors to continue learning new ways to reconnect with nature!
About the Author
Latest Posts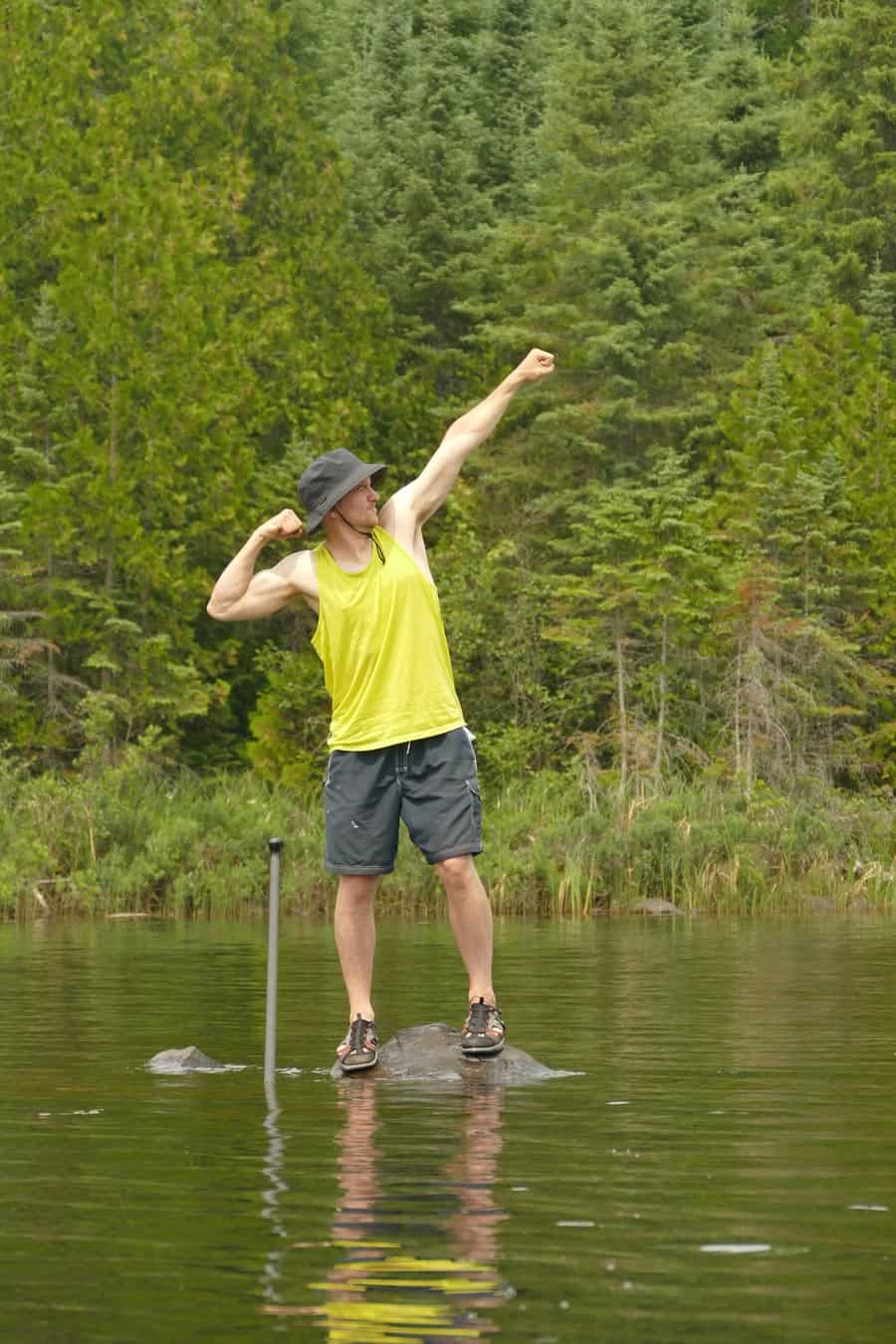 Born in Madelia, MN, to a now 5-generation Minnesota family, Ryan's MN roots go deep.
A painter by day, Ryan founded Life in Minnesota in 2013 with his wife Kelly to chronicle their musings on everything Minnesota. Ryan and Kelly are raising their 7 kiddos in Maple Grove, MN.
When he's not shuttling his kids around to hockey practice, you might find him in the shop working on his leatherwork. Undoubtedly, there will be a family trip to the Boundary Waters Canoe Area every summer, and of course weekends at Grandpa's cabin up north in the summer.