Minnesota is a state for people who love to get out, breath fresh air, and experience nature in all of its majestic glory. Not only does this state have more than 10,000 pristine lakes, but it's home to some beautiful state parks.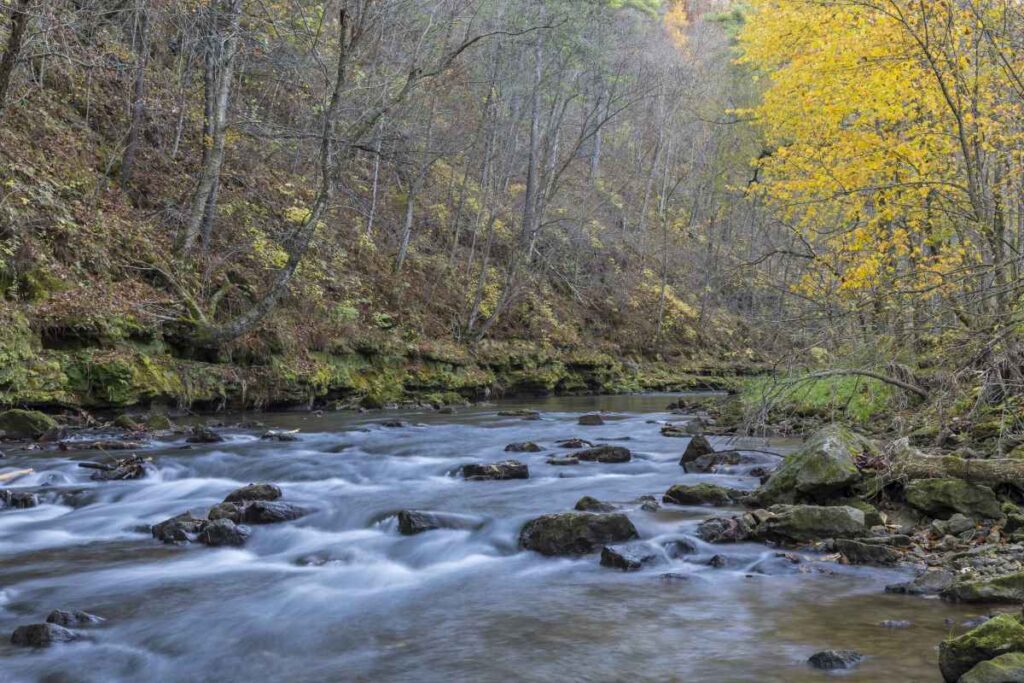 Minnesota's Whitewater State Park is one of the finest of those parks. While it's beautiful and natural, it's also cozy, tranquil, and somehow nostalgic for a simpler time.
So, if you're interested in learning more, or maybe even visiting this park for yourself, keep reading for a guide to this scenic state park.
---
History of Whitewater State Park
While the term "whitewater" elicits thoughts of river rapids and crashing, churning, cascading water, the Whitewater River is actually relatively calm throughout the park.
Rather, it was named by local natives for the color the river turned when the vernal highwater eroded light-hued clay deposits from its banks.
But, for the last 100 years, the story of Whitewater State Park has been a story of redemption. The original settlers in the area engaged in land use practices that were inappropriate for the area and hence lead to catastrophic flooding.
So, in 1919, local citizens lobbied to turn the area into a state park so that it could be preserved and protected.
Although flooding continued for decades, systematic conservation projects have had, and continue to have, an incredibly restorative impact on the land. Today, the park is beautiful and healthy, and those who visit and work there persistently strive to keep it so.
---
Natural Characteristics of Whitewater State Park
Whitewater State Park is a topographical marvel. It's characterized by the famous Whitewater River, (which is itself a tributary of the Upper Mississippi River), sandstone bluffs, and rustic campgrounds.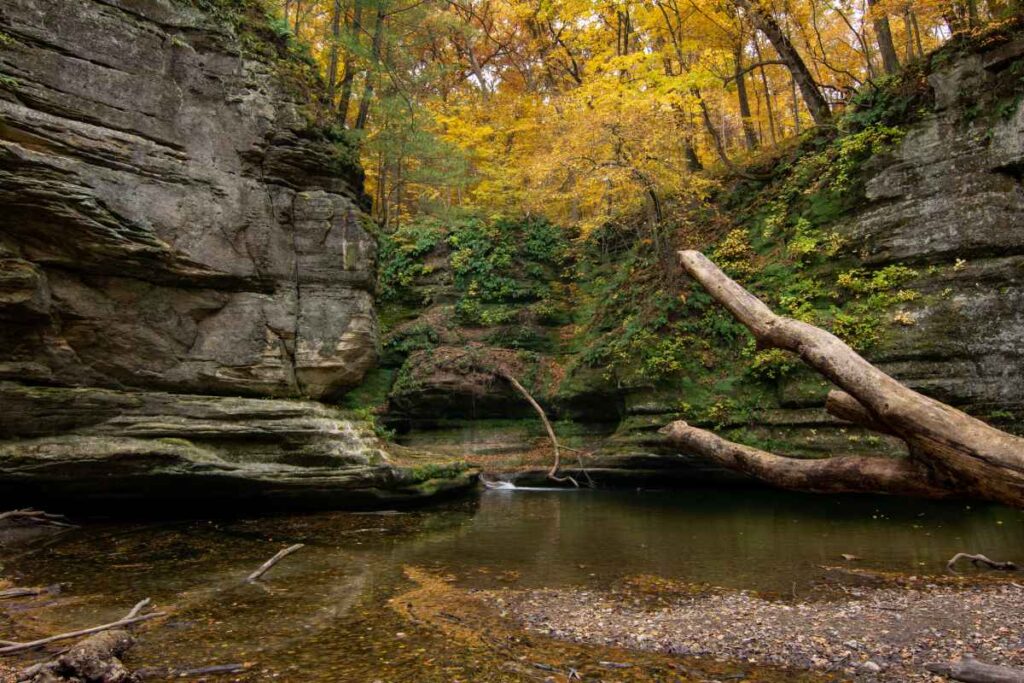 The park is tucked away amidst ravines and cliffs that give the area a feeling of seclusion and protection.
The topographical map of the region depicts dramatic contour lines that indicate steep changes in elevation. These bluff lands are blanketed by trees and shrubs and the Whitewater river and its tributaries run through the heart of it all.
Wildlife
There is a lot of wildlife that can be found in Minnesota's Whitewater State Park and throughout the river valley. There are hundreds of species of birds to be found including turkeys, bald eagles, herons, hawks, and thrushes.
There are also dozens of types of mammals. Common ones include deer, beaver, and muskrat. One might also run into frogs or turtles.
You also may want to bear in mind that the mildly venomous eastern hognose snake also lives in the valley. Don't panic though. It is exceedingly unlikely that you will be biten, even if you encounter one.
The Whitewater River is also teeming with fish, and there are various kinds of trout that reside in the cool waters.
---
Things to Do at Whitewater State Park
As you may have already guessed, Whitewater State Park is full of enriching activities for you to do.
Swimming
While the Whitewater River runs throughout the park, not every stretch is ideal for swimming. However, at Whitewater State Park's Oxbow beach, the swimming is amazing. It has a nice sandy beach for relaxing and clean, crisp water for splashing.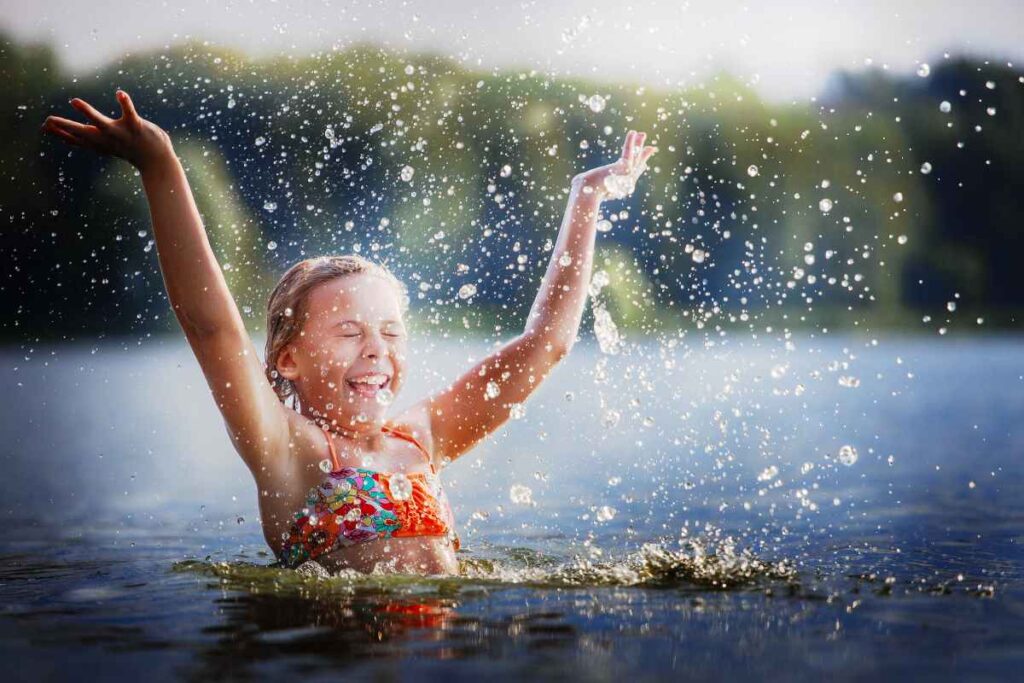 Fishing
Many spots along the river that aren't suitable for swimming are great for fishing. There are plenty of spots that are frequently shallow enough to wade out and cast a line.
Otherwise, they also have a couple of short fishing piers available for your convenience.
Hiking
Whitewater State Park offers 10 miles of hiking trails that range in difficulty from easy to challenging. The terrain offers a diversity of hiking options such as relaxing walks along the river to trails that lead to some stunning overlooks.
Camping
The park also has an abundance of camping options. With over 100 campsites, they can accommodate any kind of camper. They have many options ranging from rustic cabins that sleep up to 18, to pull-thru RV sites, to simple walk-in sites.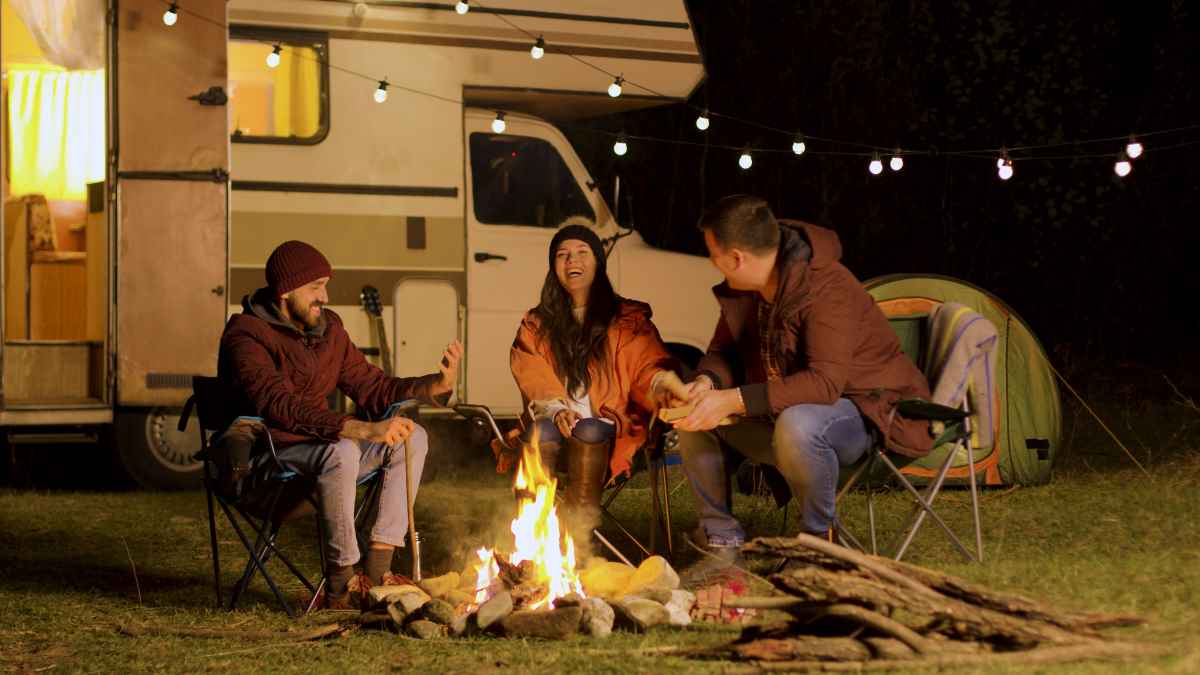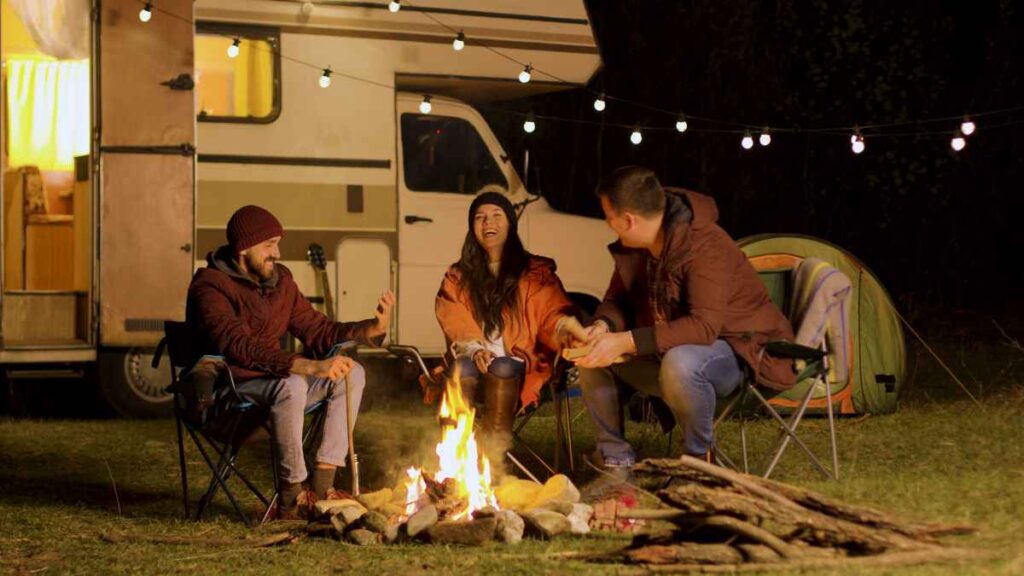 Picnicking
Many of the older human structures in the park were built by the Civilian Conservation Corps. This includes some really interesting depression-era stone structures that are there to accommodate those looking for a nice picnic with family or friends.
Amenities
For your convenience, enjoyment, and learning, Whitewater State Park has many amenities for your use.
Visitor Center
For those curious visitors with a penchant for learning, the park's visitor center has some fascinating educational exhibits.
For instance, there are some labeled taxidermized animals including a wolf, turkey, mountain lion, and beaver.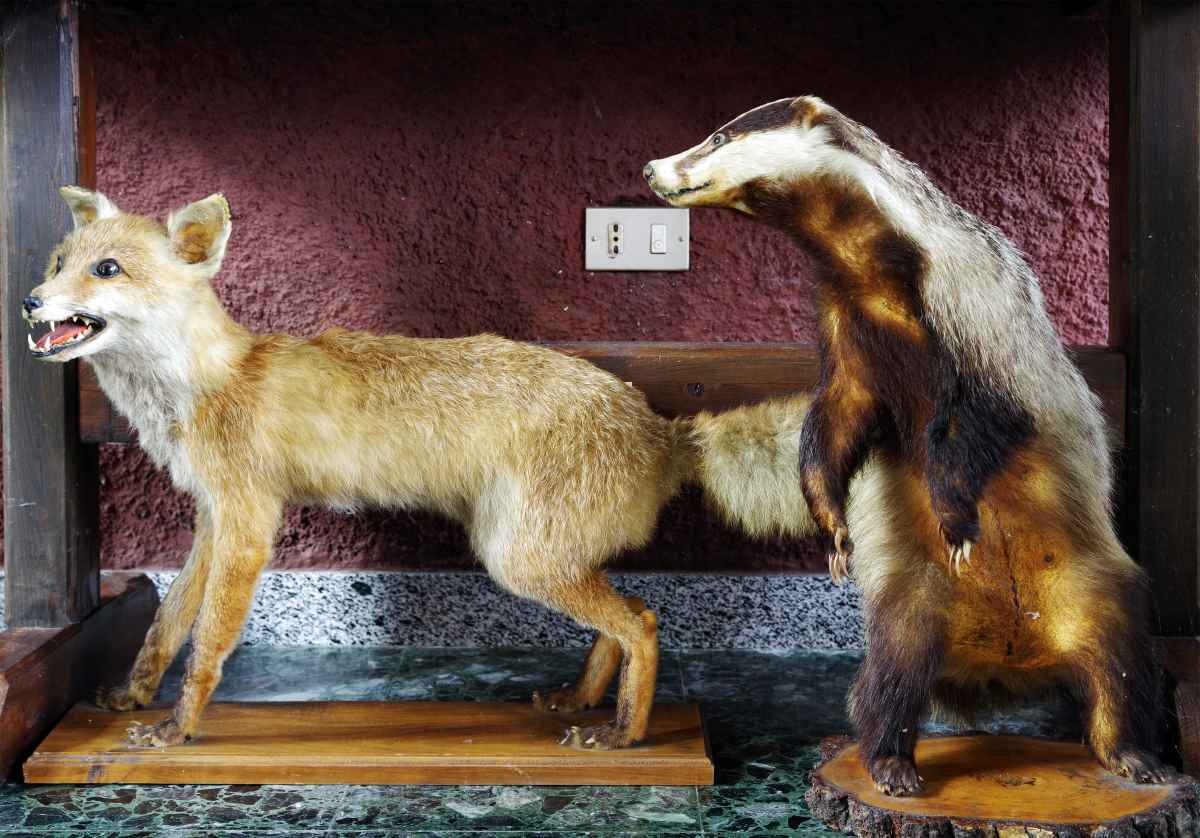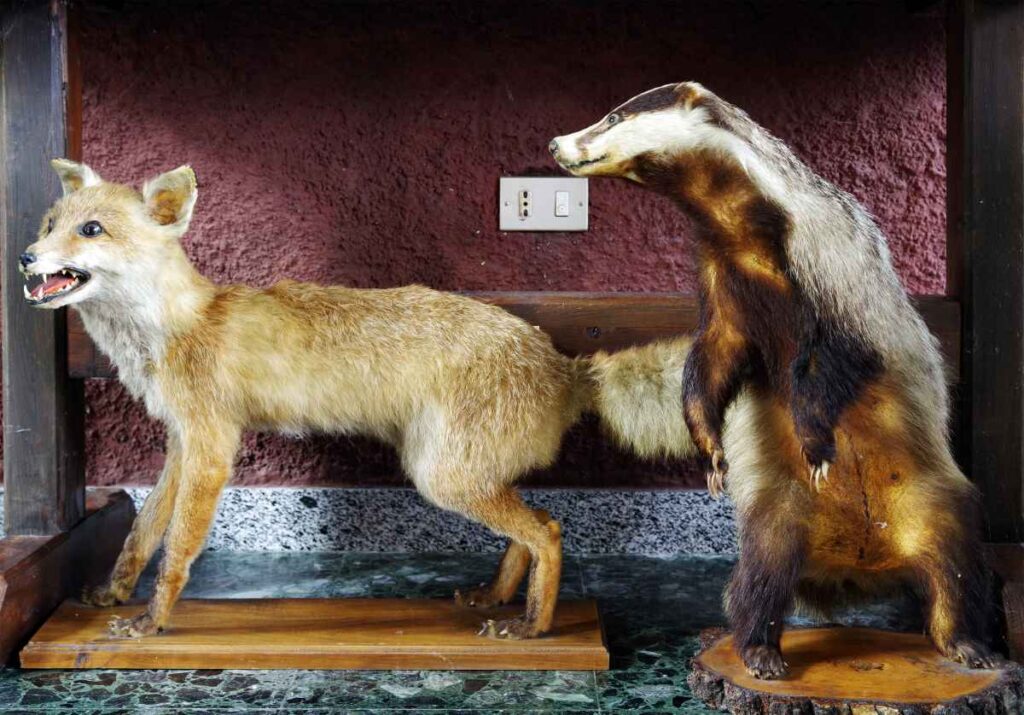 It also has some informative exhibits that can tell you about the local watersheds, ecosystems, and historic tribes of the region.
Outdoor Amphitheater
The large outdoor amphitheater located just outside the visitor center also serves an educational purpose. Throughout the year, the park holds naturalist programs for large audiences such as school trips.
Nature Store
Whitewater State Park's nature store offers the kind of souvenirs that one might like to buy in order to commemorate their visit. They have hoodies, mugs, snacks, hats, camping supplies, and more.
Modern Group Center
The Modern Group Center is a long, rustic-feeling, wooden hall. This beautiful building can be reserved a year in advance and is a popular venue for gatherings, weddings, and reunions.
Restrooms, Electrical, and Trash
The park has seasonal dump stations available from mid-April through mid-October. Additionally, the park has electricity at many of the campsites, picnic shelters, and cabins. There are also flush toilets, vault toilets, and showers.
Hours, Directions, and Parking
The park is open daily, year-round from 8:00 am to 10:00 pm although nature store and visitor center hours differ.
It's located off Highway 74 in Altura, Minnesota and there is parking available at the front of the park near the visitor's center.
---
Enjoy Your Visit to Whitewater State Park
With so much nature to see, explore, and experience, Minnesota's Whitewater State Park is one of the finest locations an outdoor enthusiast can hope to visit. We highly recommend that you give this pristine state park some consideration for your next outdoorsy escapade.
Love spending time outside? Then discover the Minnesota Outdoors to continue learning new ways to reconnect with nature!