Along the scenic banks of St. Croix River and nestled just an hour northeast of Minneapolis lies Wild River State Park. The park is the result of ice-age meltwater that ran through this region, creating the St. Croix Valley. Old basaltic rocks are the foundation of its indigenous vegetation. Let us help you become better acquainted with the area with this Wild River State Park Visitor's Guide.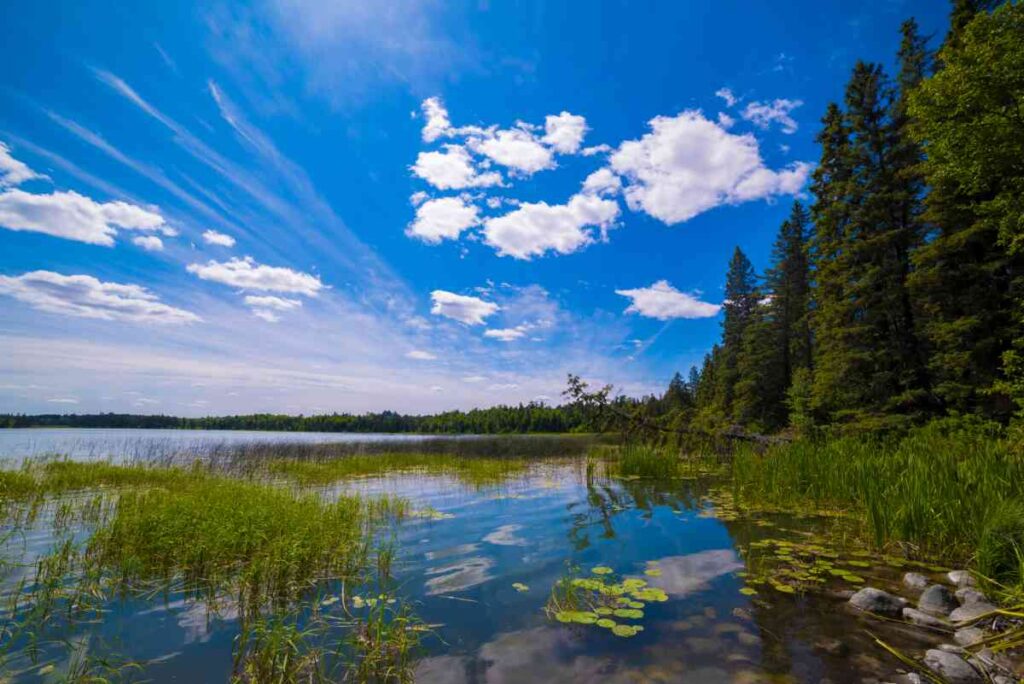 Originally, it was a medley of oak savanna, pinewood, and hardwood forests. Today, it's home to conifer and hardwood trees, meadows, an 18-mile river bank, and an abundance of flora and fauna.
Its 35 miles of trails are perfect for hikers. This Wild River State Park Visitor's Guide has all the information you need to explore one of the most scenic parks in Minnesota.
How to Get to Wild River State Park
You can access Wild River State Park 15 miles east of the North Branch of County Road 12's terminus. The park office can be found at 39797 Park Trail in the Center City area. Make sure to take Exit #4 on Highway 95 from I-35.
The Wild River State Park Visitor's Guide recommends driving to the park because there are different sights you can enjoy from the comfort of your vehicle.
When's the Best Time to Visit Wild River State Park?
Open year-round, you can experience Wild River State Park during different seasons. In the summertime, you can spot migratory birds and go paddle boating from Sunrise River to St. Croix River.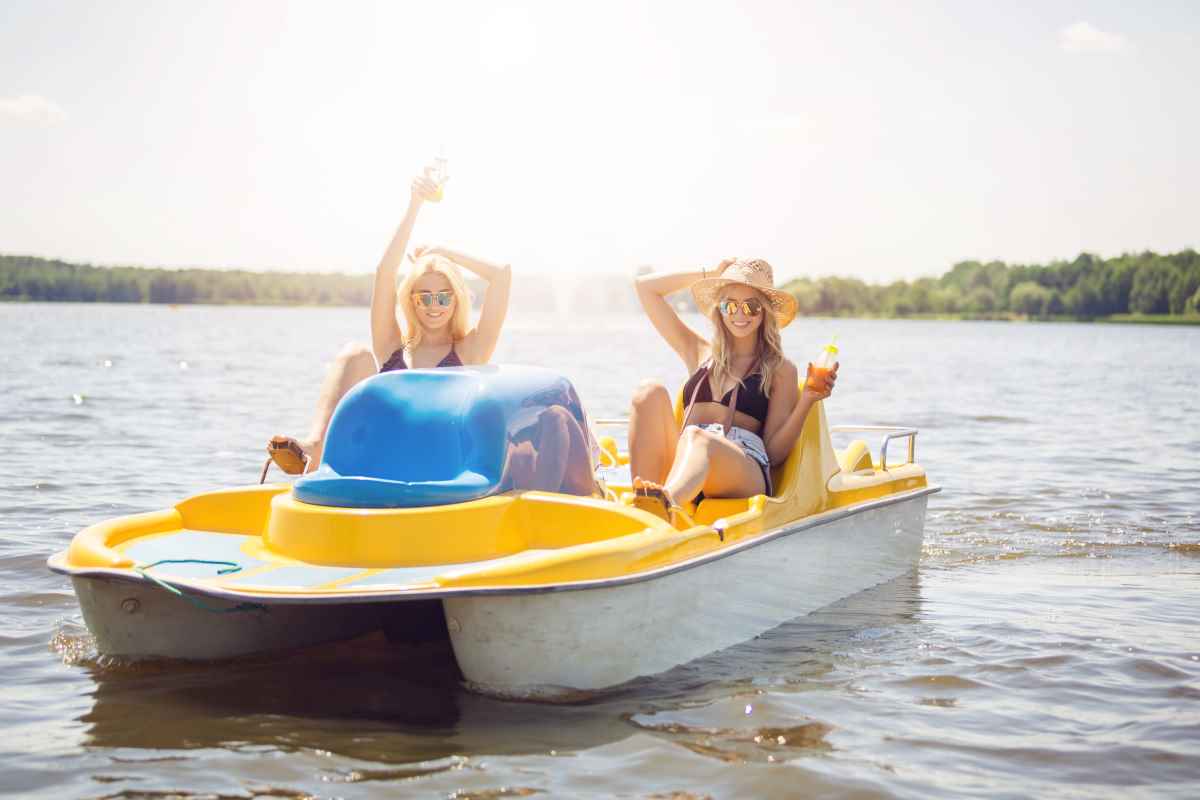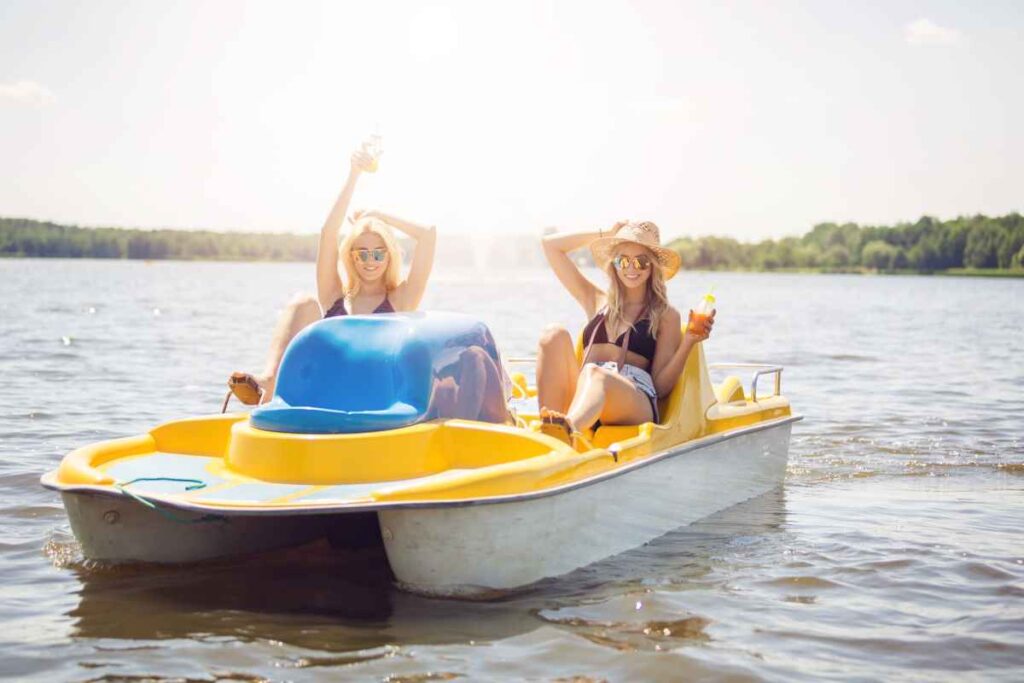 In the fall and winter, experience the beauty of the changing colors and crisp, cool weather. You can also go skiing and snowshoeing and live in the visitor guesthouses which are equipped with cozy fireplaces.
Scroll down to find different seasonal activities our Wild River State Park Visitor's Guide recommends.
Where to Stay Near Wild River State Park
There are plenty of hotels and rooms you can book if you're going to Wild River State Park. But to take full advantage of nature, camping or lodging in the park's cabins are amazing options for accommodation.
The campsites are fully equipped with electricity, seasonal flush toilets, and shower facilities. You can pitch your tents or even bring a trailer. The campsite is also wheelchair accessible.
The cabins boast outdoor cooking areas and rustic architecture if you're looking for a cozy adventure in the woods.
There is also a guesthouse for lodging. It's the perfect intersection between modern and natural life with facilities like private bathrooms, central air conditioning, television, fireplaces, and microwaves.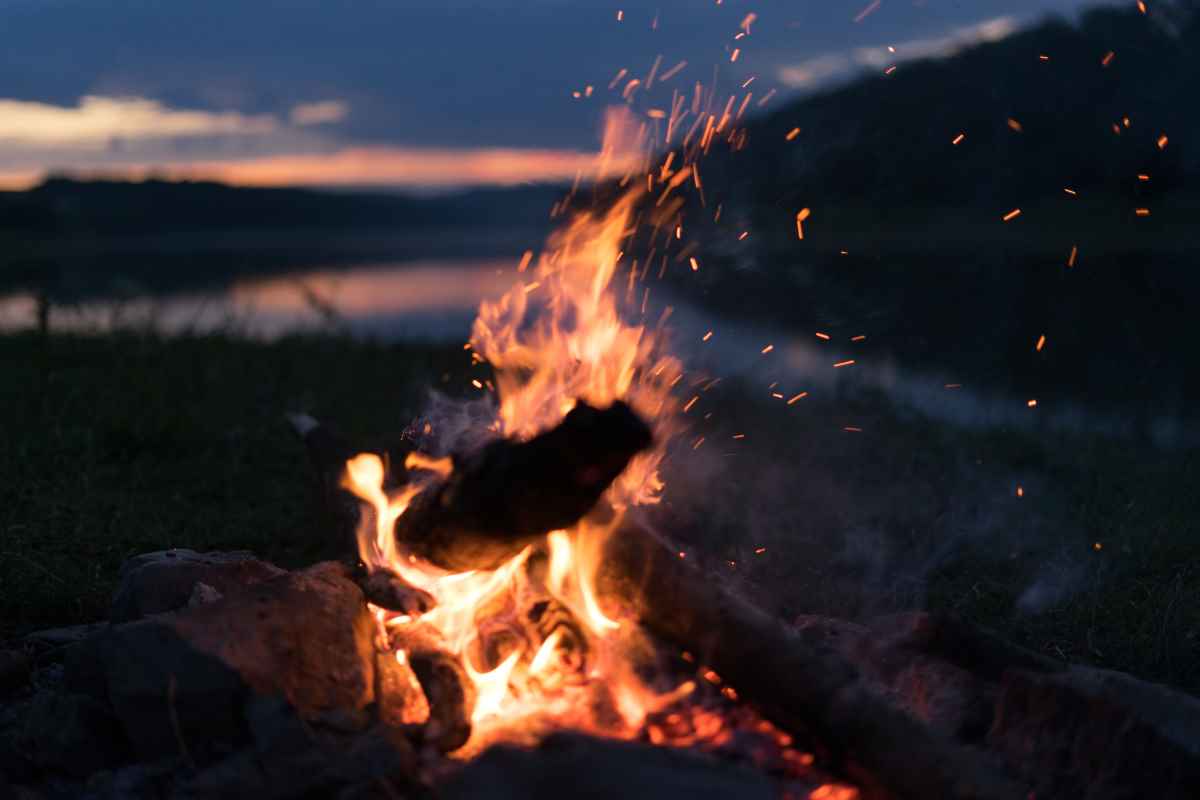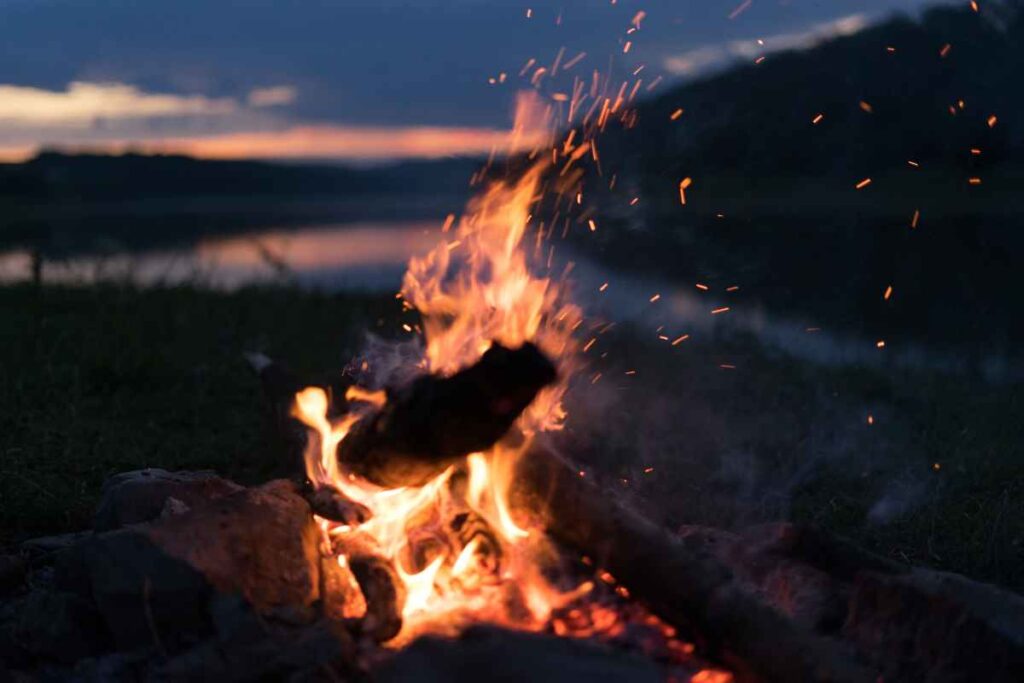 If you're looking for more comfortable accommodations, the Wild River State Park Visitor's Guide highly recommends renting the guesthouse.
Additional Details (Timing, Vehicle Permit, Year Pass, Etc)
Wild River State Park is open to visitors every day from 8 am to 10 pm.
There is a $35 annual permit for vehicles, however, this price doesn't include camping fees.
Things to See and Do at Wild River State Park
Stretched across the beautiful St. Croix River, the park offers a plethora of activities with its extensive nature trails, paddle boating, canoeing, cross-country ski trails, horseback riding, bird-watching, and hiking.
Let's take a look at the Wild River State Park Visitor's Guide for the most popular attractions.
Nevers Dam
Nevers Dam was initially built to address log jams. (The most massive log jam took around 57 days to break down!) After building the dam in 1890, the flow of logs down the river was under better control.
Today, however, Nevers Dam provides an amazing view of the river and features different informative displays.
Picnic Shelter
There are plenty of picnic opportunities at Wild River State Park. Below the Nevers Dam Overlook is a small beach where you can have a decadent picnic. Even more impressive is the picnic shelter. Equipped with fire rings, stand-up grills, restrooms, and picnic tables in a half-enclosed structure, the picnic shelter is an enjoyable way to dine in the great outdoors.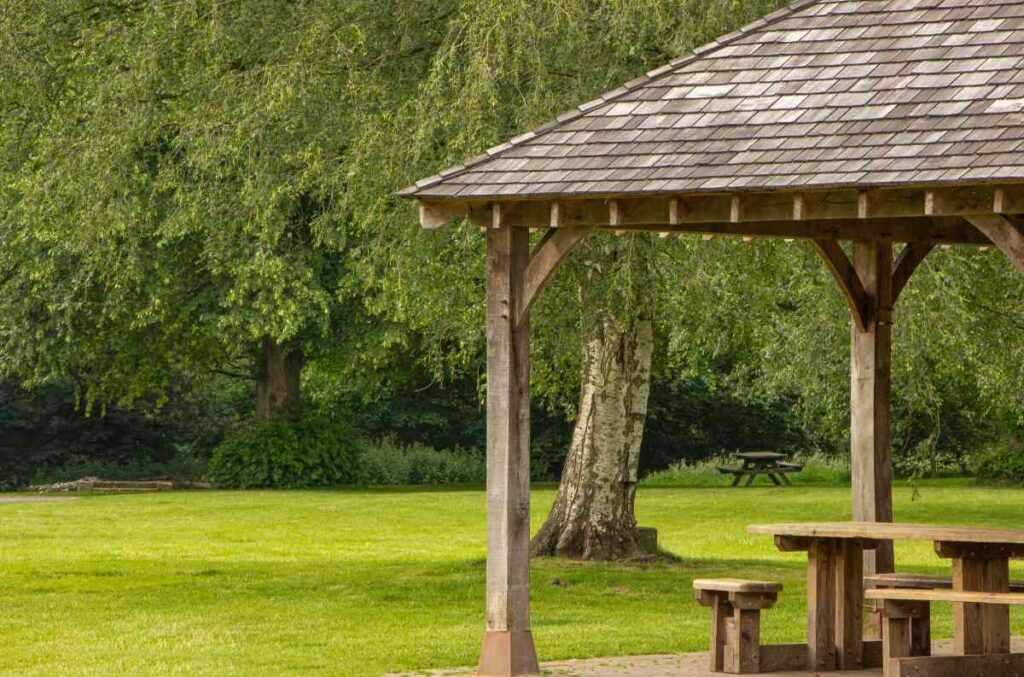 The picnic shelter can be accessed from May to October. The Wild River State Park Visitor's Guide suggests bringing a delicious spread packed with your favorite goodies to enjoy with your family.
Visit the Amphitheater
While there are plenty of self-organized activities, the Wild River State Park Visitor's Guide also offers many interpretive programs you can participate in. These naturalist programs are held in the gorgeous open-air amphitheater next to the Wild River State Park campground.
Sightseeing at the River Shoreline and Boat Landing
The banks of the river offer scintillating views of the St. Croix waters. Picturesque overlooks of the river and the soft sounds of lapping water will make you want to relax, perhaps even go fishing. The river access at Sunrise Landing provides river access with boat launch. You can paddle or canoe along the Sunrise River to the St. Croix in the summers.
The Wild Mountain Winery is just a stone's throw away. You can sip locally grown and produced wine while viewing the St. Croix River. The Wild Mountain Winery also has events like wine tastings, grape stomps, live concerts, and tours of the winery.
Visit the Exhibition Room
A quaint and charming room, the exhibition room has libraries overflowing with books, floor-to-ceiling windows overlooking the wild park, and many displays to read through. Built entirely of wood and stonewall, this is a relaxing room where you can peruse books and spot exotic birds flying around it.
While here, you can also pick up Wild River State Park visitor guides and brochures with information about monthly park events.
Take the Windfall Trail
This park has an interconnected 35-mile trail system. Ranging from easy to difficult, you can find trails for seasoned hikers and trails for the family. The Windfall Trail can be self-guided and is perfect for families and large groups. It is a short trail where the land is mostly flat. There are also river trails that take you along the mesmerizing St. Croix River.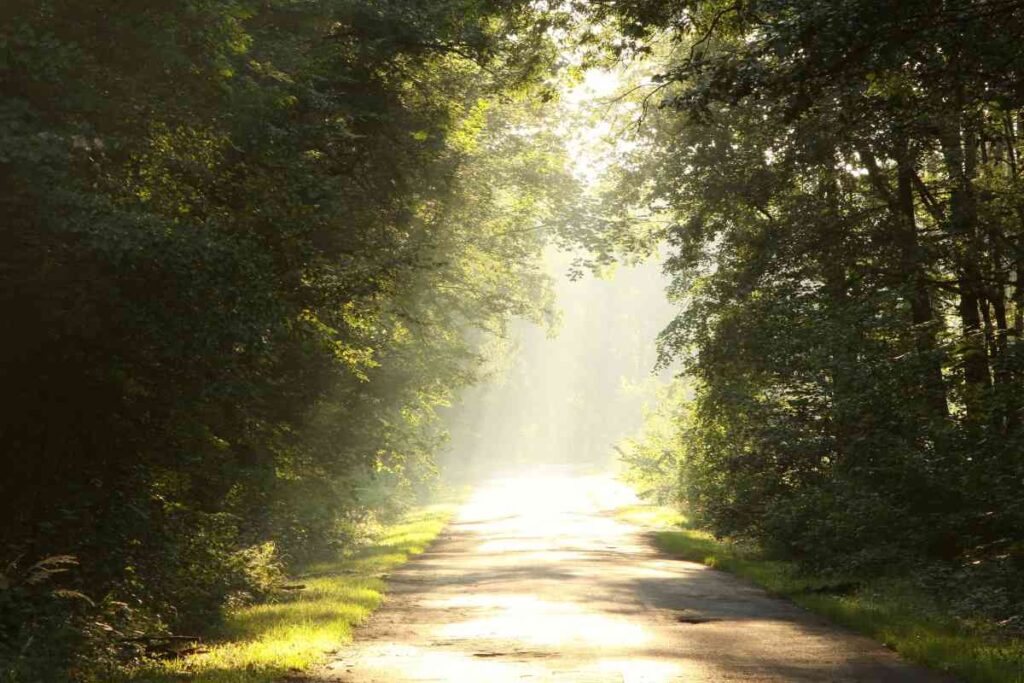 In contrast, the Sunrise Trail is a little more advanced. Fourteen miles long, the Sunrise Trail can take up to four and a half hours to complete! People also enjoy running along the Sunrise Trail.
Go Camping
With 94 campsites, the Wild River State Park campground has many choice locations for pitching your tent. The park offers 20 semi-modern camping and backpack camping sites.
You can choose the electric sites or the non-electric sites depending on how hardcore you want your camping experience to be. Camp facilities include fire rings, outdoor grills, and water access. Camp with vault toilets and flush toilets are also available.
Rent a Cabin
Renting a cabin in the coniferous woods of the park gives you the perfect natural surroundings. Camper cabins can house 5 to 6 people. Each camper cabin is fully equipped with fire rings, picnic tables, outdoor grills, electricity, heating, and screened porches to keep away bugs.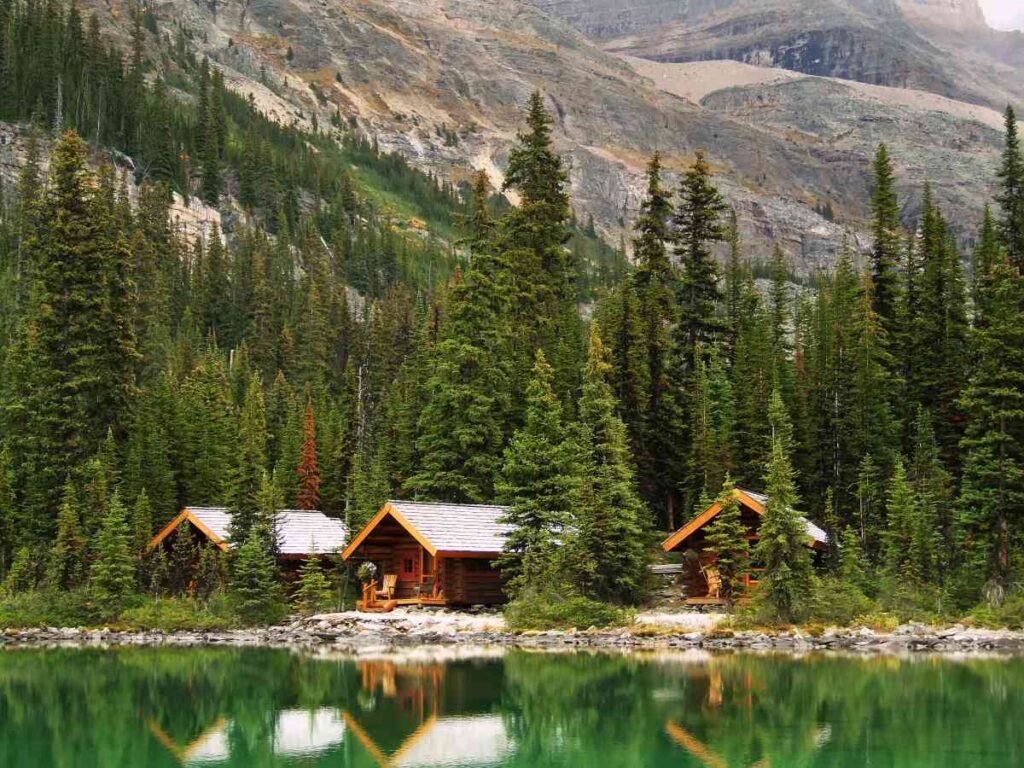 No pets are allowed and they aren't equipped with indoor plumbing, however, they're near the campground's shower facilities.
Other Things To Do
There are many popular attractions and amazing activities to choose from when visiting Wild River State Park. The Wild River State Park Visitor's Guide has a list of different activities for you:
Visitor Center Display
There are beautiful displays featuring art and literature about the history of the park in the lobby of the Visitor Center. Learn about the park and the different types of birds and animals you can spot while visiting.
Trail Center
A unique characteristic of Wild River State Park is a trail center that is available for rent. From April to November, you can stay in the two rooms they offer, and even enjoy a scrumptious meal straight from its woodstoves.
Park Office
The park office provides all the information you need to enter the park and participate in the events taking place inside it. In case you don't have a permit, you can purchase one from here. If you need to make camping reservations or buy maps that outline the various trails, look no further. You can also pick up souvenirs for family and friends.
Wildlife
The varied land in Wild River State Park is home to diverse wildlife. Foxes, porcupines, minks, beavers, river otters, and even black bears are part of the area's natural ecosystem. People have even spotted majestic white-tailed deer along its paths.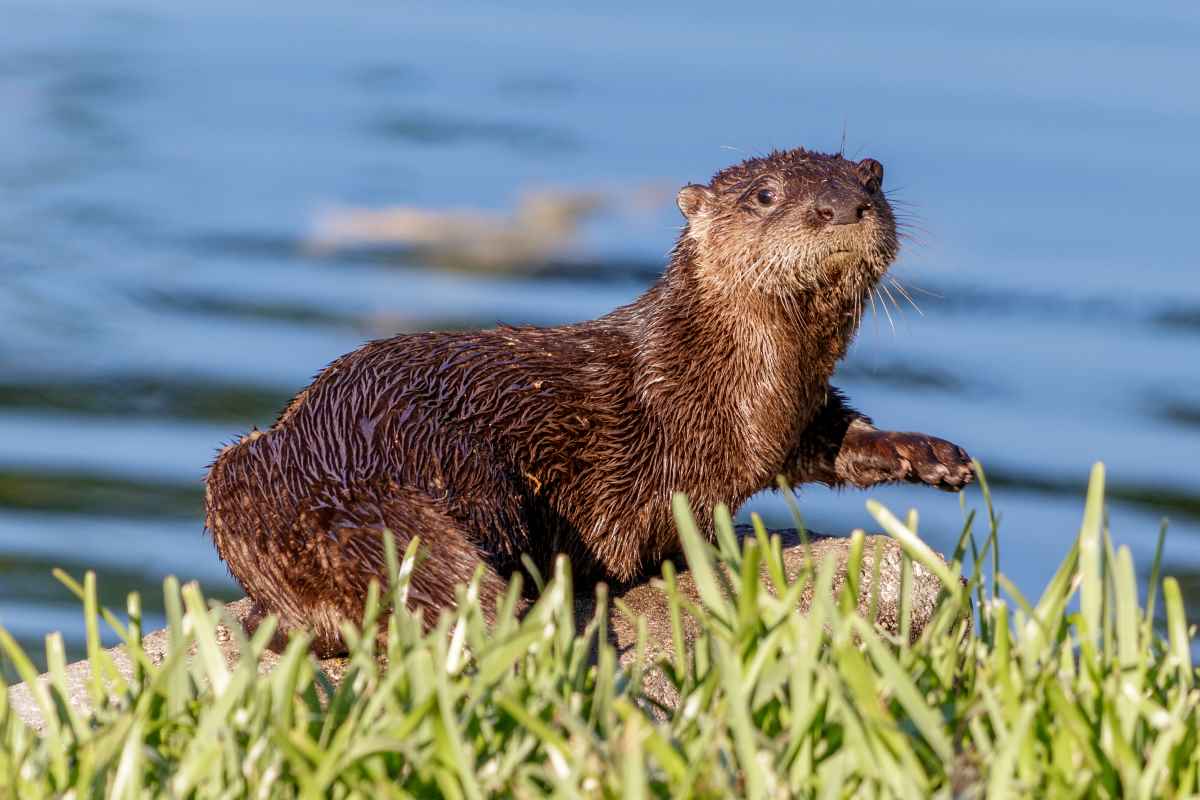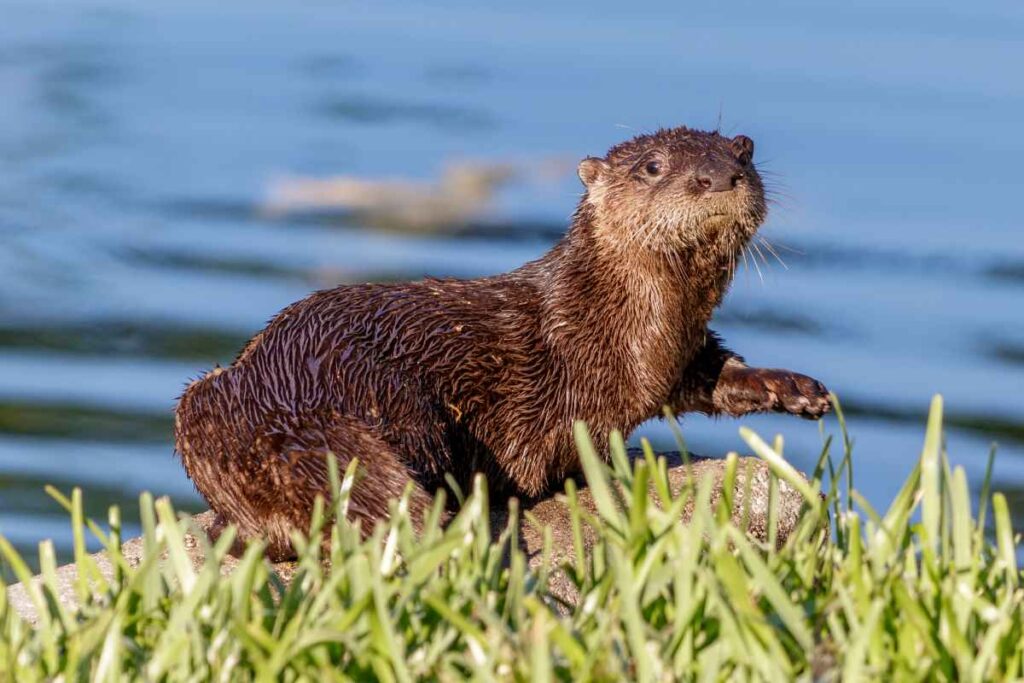 Wild River is also a migratory settlement for beautiful birds like woodcocks, bluebirds, and many more.
Swimming
Due to the steep drops and unpredictable currents of the St. Croix River, swimming is not recommended.
Bald Eagle Watching
Overlooks by the river are great places to sit and watch life pass by. The season for watching bald eagles is year-round at the boat landing area which is south of the park.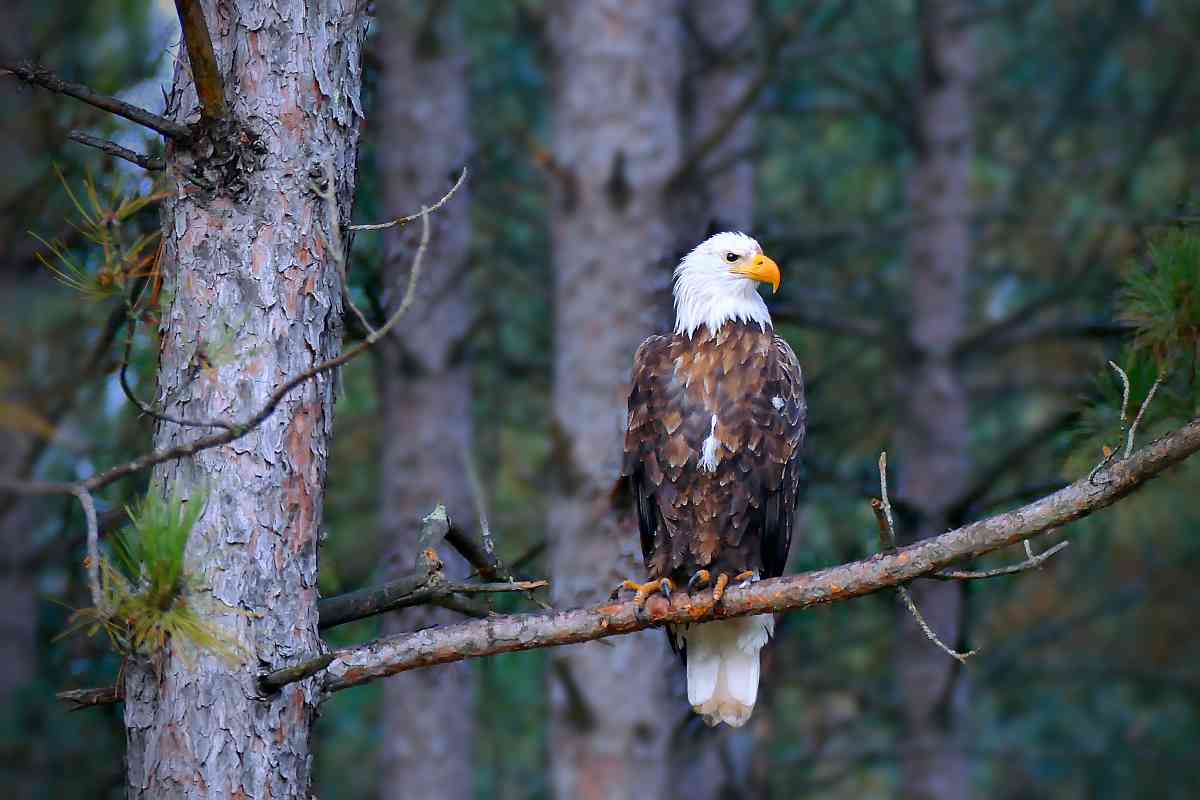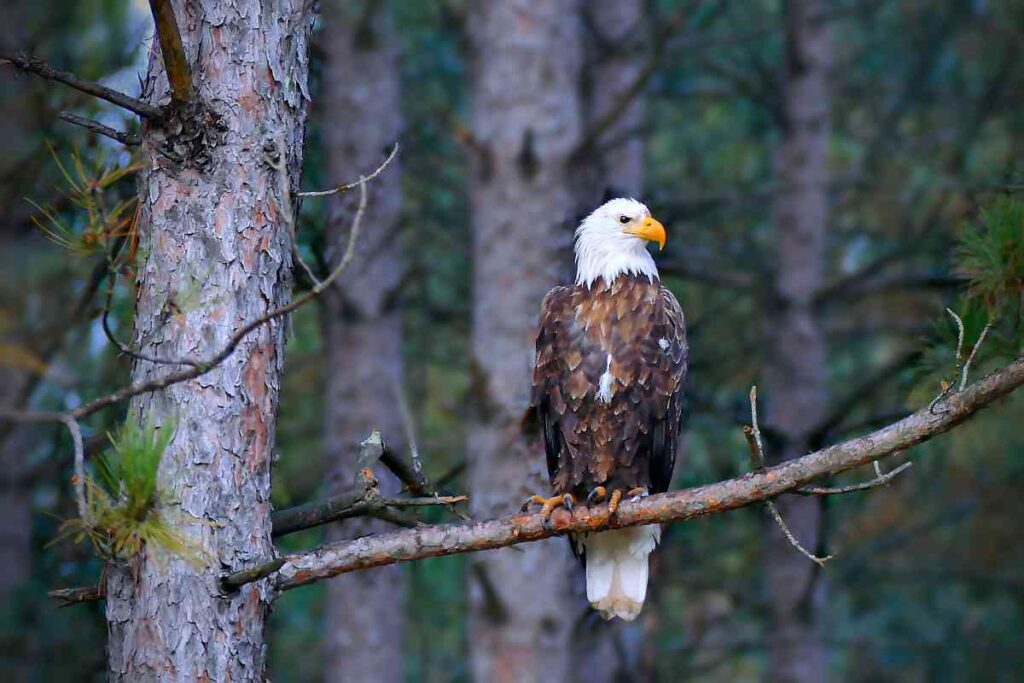 Admiring Trumpeter Swans
When it comes to bird-watching, Wild River State Park is a haven. During the summer, you'll see migratory birds while following a paved trail or even while sitting in the library. Come wintertime, the trumpeter swans make their entrance. These gorgeous white birds with black beaks are a sight to behold. You'll also find many types of birds here. The Wild River State Park Visitor's Guide recommends having a checklist for birds so that you can keep track of every bird you spot!
Trails
If you're a hiking enthusiast, there are different hiking trails for different hiking levels. With 35 miles of trail at your disposal, you might feel like a kid in a candy shop — spoiled for choice! There are horse trails, paved trails, river trails, and ski trails to choose from.
The Wild River State Park Visitor's Guide recommends using this trail map to check out more hiking trails!
Wrapping Up Wild River State Park
From Wild River State Park, you can experience all the beauty that North and South Minnesota have to offer in one awe-inspiring ecosystem. We hope this comprehensive and handy Wild River State Park Visitor's Guide has helped you prepare for your next visit.
While you're in the area, check out Interstate State Park – it's only 15 minutes away!
Love spending time outside? Then discover the Minnesota Outdoors to continue learning new ways to reconnect with nature!