If you're planning a trip to William O'Brien State Park, you're in for a treat. Here's what you should know about William O'Brien State Park so you can make the most of your visit.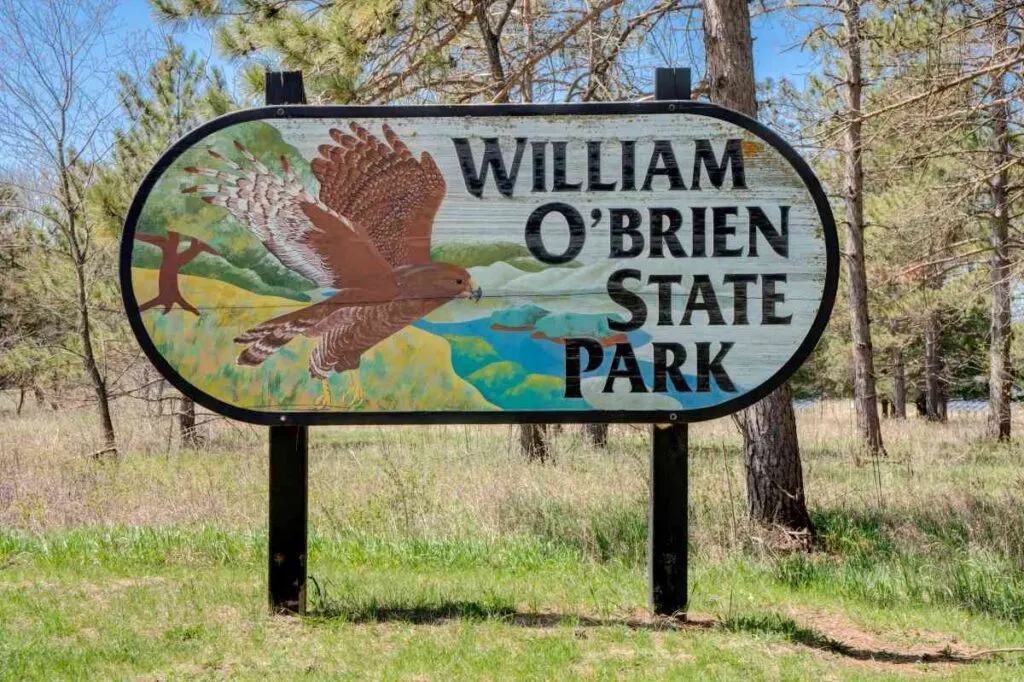 When you want to get away from it all, head on down to William O'Brien State Park. The park's forested hills, hiking routes, and fresh air allow and inspire calm contemplation. In the Croix River, fishermen can catch northern pike, walleye, bass, and more. Besides being great for paddling activities, the river is a migratory route, so visitors can see and hear a variety of wildlife.
How to Reach William O'Brien State Park
It's near the city of Marine on St. Croix and along the St. Croix Scenic Byway in Washington County, Minnesota.
To get there from Minneapolis, take Interstate 94 East to Highway 95 North. Follow Highway 95 through Stillwater and continue east on Highway 6 until you reach Marine on St. Croix.
Turn right at the intersection of Highway 95 and Highway 63, also known as the St. Croix Scenic Byway. Travel two miles until you see a sign welcoming you to William O'Brien State Park on your left (just after crossing the bridge of the St. Croix River).
When's the Best Time to Visit William O'Brien State Park?
Spring and fall are your best bets if you want to see wildlife. During these seasons, you can look forward to magnificent views of the trees blooming. Summer is also great if you like water sports.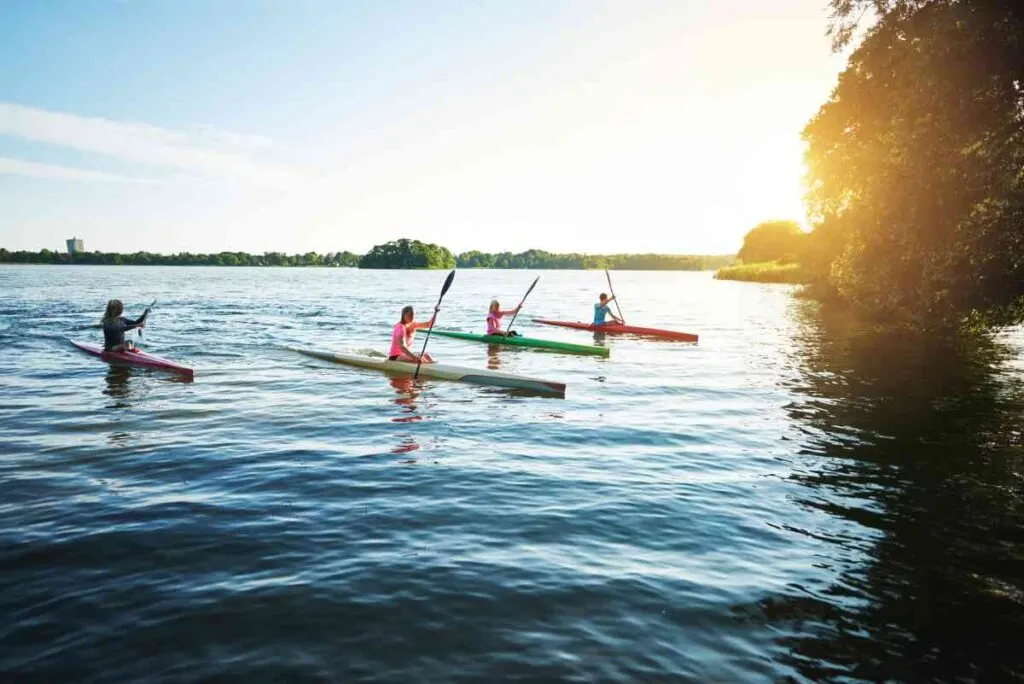 If you want to take in some history, winter is a great time to visit. Some of the park's more adventurous hike trails may be closed off due to snowfall, but it also means that there won't be as many people around!
Where to Stay at William O'Brien State Park
William O'Brien State Park is one of the most popular destinations in the area, and for good reason.
There are over 100 campgrounds in the park and numerous hotels nearby.
Some of the best hotels to stay in include:
Country Inn & Suites by Radisson, Forest Lake, MN
Best Western Plus White Bear Country Inn
IHG Hotel Holiday Inn Express St. Croix Valley
Additional Details (Timing, Vehicle Permit, Year Pass Etc)
William O'Brien State Park offers an abundance of activities for visitors, including a mile hike, picnicking, swimming, fishing, and boating.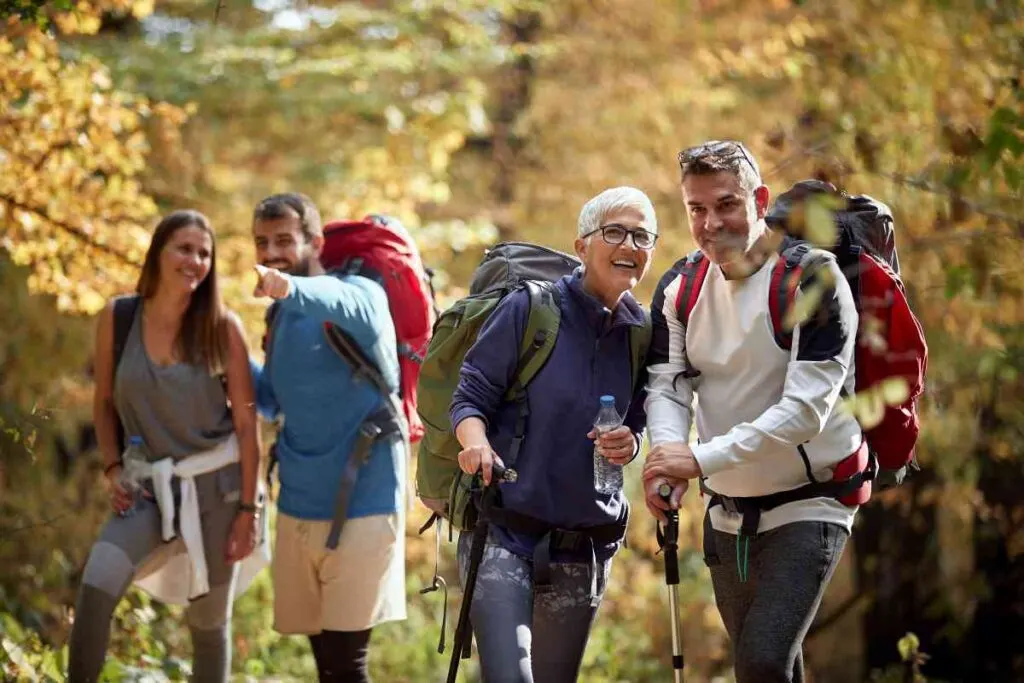 In addition to the park's natural beauty, there are several historical sites for exploration. If you want more information about visiting William O'Brien State Park or are planning a visit, here are some helpful reminders:
Securing Licenses and Permits
When you're visiting William O'Brien State Park, you'll want to ensure you're prepared to do all the activities that this state park offers. This means buying your fishing licenses, hunting licenses, trap licenses, stamps, wild rice harvest permits, and trail passes — not to mention renewing ATV, OHM, ORV, snowmobile, and boat registrations.
You'll also want to buy and/or print firearm safety certifications and register your deer, turkey or bear. Check their complete list of licenses, permits, and registration requirements.
Reservations and Passes
William O'Brien State Park is a great place to visit, but it's essential to consider the costs associated with your trip. When you're making plans, you'll want to include the following in your budget:
Annual park entrance fee is $35, $26 if you have an additional vehicle, $12 for people with disabilities, or $7 daily
Camping can cost $16 to $250 a night. There is a reservation fee of $10 if you make your reservation through their call center ( 866-857-2757) and $7 if you reserve via the web.
Get more information by visiting the park office or the William O'Brien State Park website.
Things to See and Do at William O'Brien State Park
William O'Brien State Park is located in Iowa. The park has many things to see and do, including hiking, biking, fishing, boating, and much more.
1. Take the Riverside Trail
Follow the Mile Riverside Trail along the main road from the parking lot of the Visitor Center. Crossing the bridge will give you a beautiful view of Lake Alice from the roadside. Take a right at the foot of the hill and follow the lakeside path. A developed campsite, a picnic shelter, and a swimming beach can all be found along the route.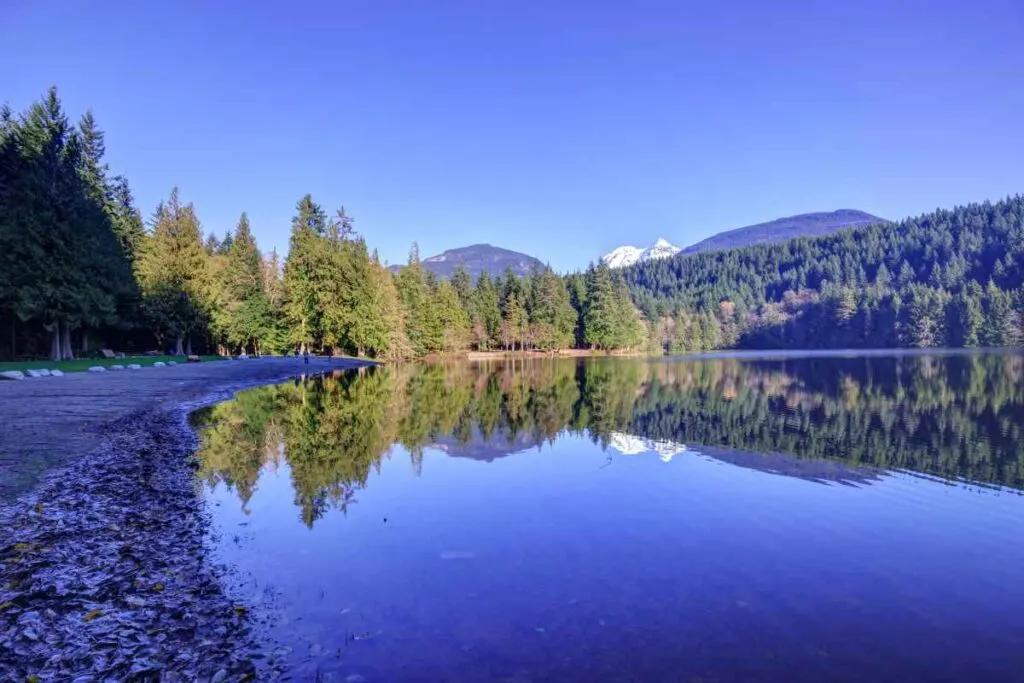 Take a break from your riverside walk to admire the St. Croix River. This location is home to wildflowers and river otters.
2. Camp in a Camper Cabin
If tent camping isn't your thing but still want to get in touch with your more rustic roots, consider the camping cabins available at William O'Brien State Park.
These wooden cabins have one room and come with mattresses, tables, and chairs. There are also three cottages available for rent if you want something more comfortable than sleeping on the ground in a tent.
3. Take a Dip at Lake Alice
A dip at Lake Alice is one of the best things to do in William O'Brien State Park. The spring-fed lake is lovely throughout summer, and with a sandy beach towel and some sunscreen, you can spend a day by the lake. While you're at it enjoy the breeze at nearby Square Lake Park.
4. Take Advantage of the Free Equipment
If you're planning a trip to William O'Brien State Park, Minnesota, you'll want to take advantage of the park's free equipment.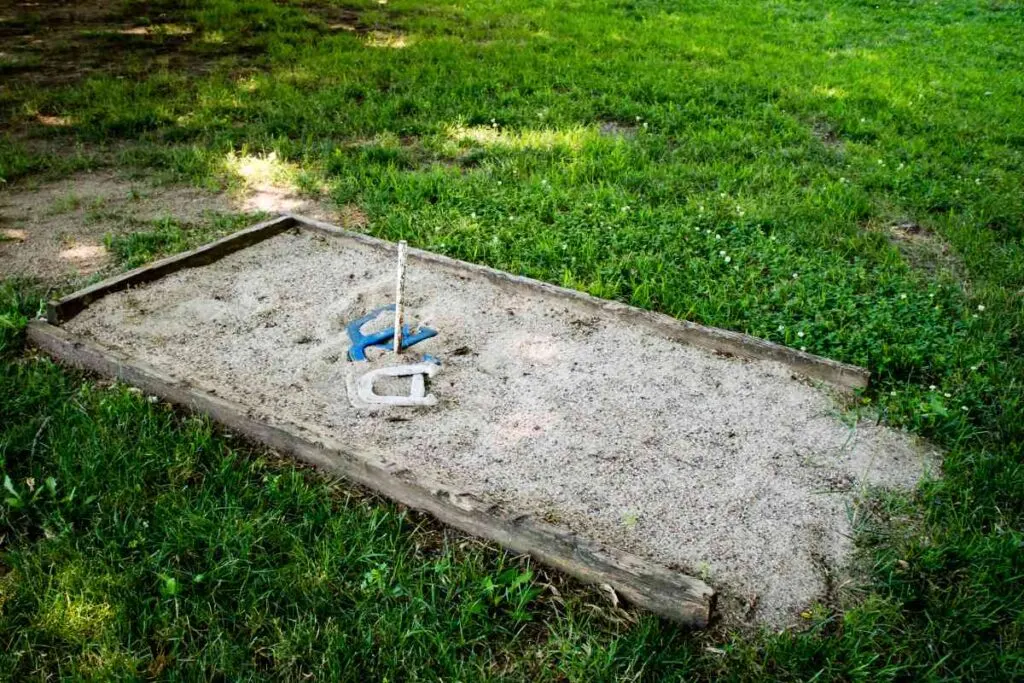 Using the park fishing poles, tackle boxes, birding kits, and horseshoes are just a few of the free amenities.
5. Paddling at the St. Croix
Paddling along the St. Croix Rier is one of the best ways to spend a day on the water when you're in William O'Brien State Park. The river is a popular destination for canoe & kayak rentals, as well as stand-up paddle boarding.
Other Things to See
This William O'Brien State Park Guide is full of great activities and sights to enjoy. Here are other things you can do while at the Twin Cities park:
Brookside Bar & Grill
Visit the fishing pier (you can also rent fishing poles here)
Take in the Gammelgarden Museum
Visit the gift shop
Walk along the gravel paths
Ski Trails
Skiing is a popular activity in William O'Brien State Park, Minnesota. The forest lake park has many beautiful trails for skiing. The trails are maintained by the park rangers and park employees. It offers skiing for all levels of skiers, from beginner to expert.
Go Fishing
One of the things to do when in William O'Brien State Park, Minnesota, is to go fishing. The park's location on Lake Superior makes it a prime spot for anglers of all skill levels. Whether you're a beginner or a pro, you can enjoy an idyllic day of fishing.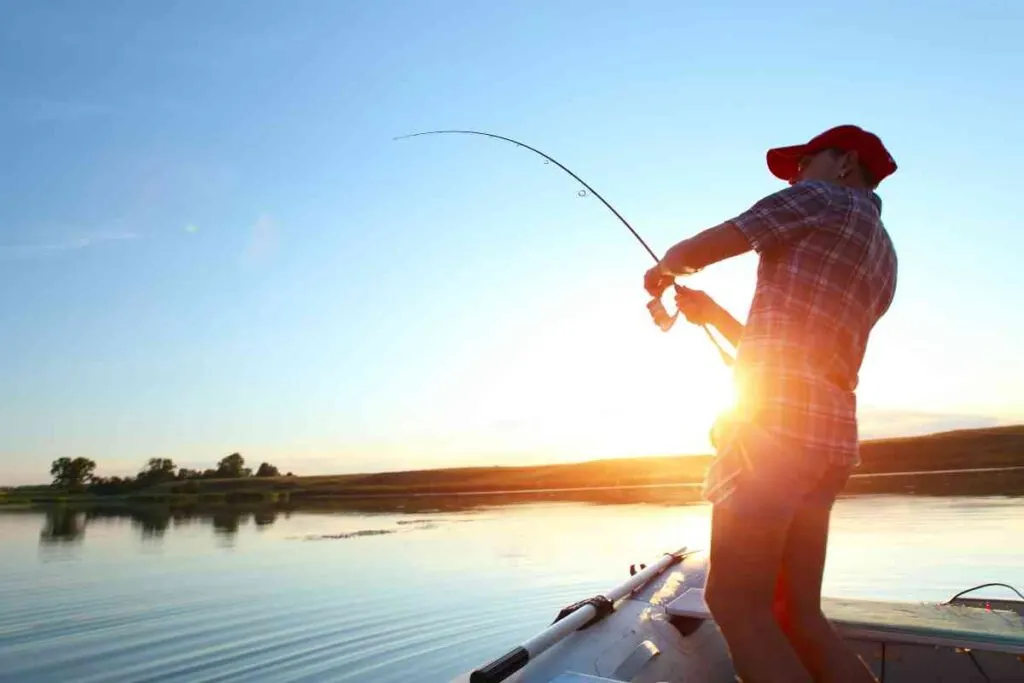 Admire the Birds
This park is home to the hairy woodpecker and downy woodpecker. It also has a diverse ecosystem with plenty of opportunities for bird-watching. From ducks to woodpeckers, you'll find a wealth of birds and species! The park also provides birding kits for free, so you don't need to fret if you forgot to bring some of your equipment.
Wildlife
Wondering what the can't-miss activity in William O'Brien State Park, Minnesota is? Then, you should seriously consider spotting some wildlife! You can go hiking, fishing, or boating to see all kinds of animals, from bears and moose to deer and waterfowl.
Use Free Equipment
The park offers free equipment that you can use during your visit such as GPS units, Kids Discovery Kits, and Birding Kits.
Kids Discovery Kits are recommended for kids aged 5 to 12 years old. These fun kits are designed to help your children learn more about trees and their natural habitat. They can hike through the woods while identifying various trees along the way.
Birding Kits let visitors identify different birds that are endemic to the area. It comes with a pair of binoculars so people can enjoy a closer look at the various bird species at William O'Brien. It also encourages them to listen and get to know the different birdcalls.
Wrapping Up William O'Brien State Park
Hiking, biking, fishing, swimming or boating, you can do it all!
With so many things to see and do, there's no excuse not to pack your bags and head out to William O'Brien State Park.
Love spending time outside? Then discover the Minnesota Outdoors to continue learning new ways to reconnect with nature!