Winter wonderlands have their own unique appeal, especially in Minnesota, famous for its generous snowfall combined with picturesque scenery. Still, it's challenging to find fun things to do that will take you out of your warm and cozy house.
To help you enjoy the season to its fullest, we'll recommend the best winter getaways in Minnesota!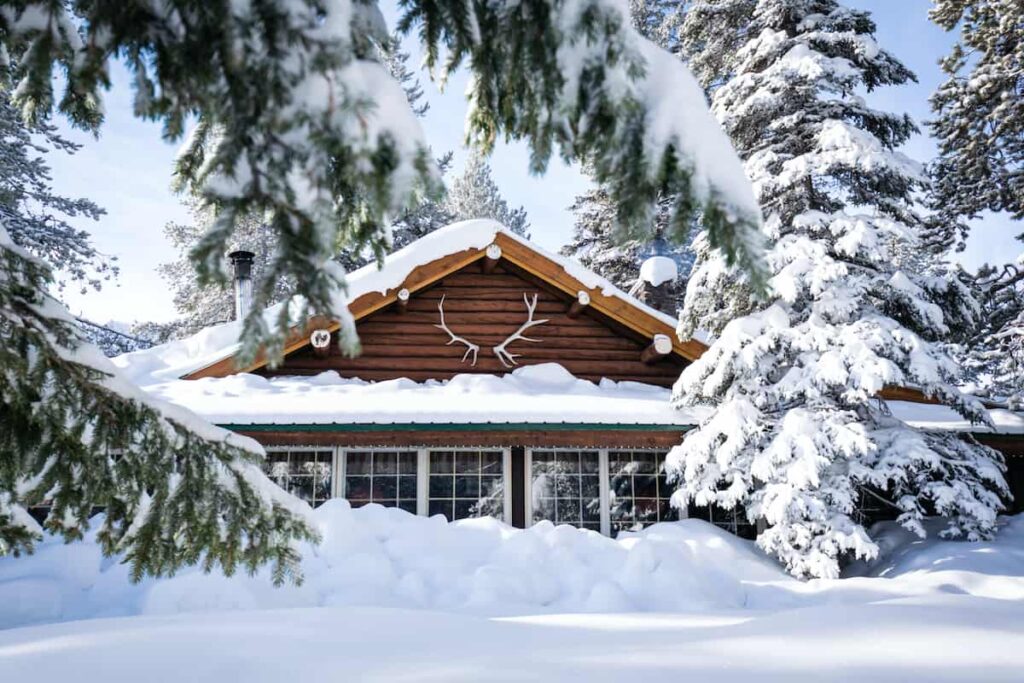 ---
Best Winter Getaways in Northern Minnesota
1. Bluefin Family of Resorts
Tofte
With an array of fabulous rooms and awe-inspiring views of Lake Superior, the Bluefin Bay Family of Resorts is one of the first winter getaways in Minnesota that come to mind. Unwind in the indoor hot tub or swim some laps in the indoor pool. After that, treat yourself to a day at the spa, try out their restaurants, or get your sweat on at the fitness center.
The hotel will also help you play in the snow if you want to get outside; just check out their complimentary snowshoes, cross-country skis, and/or ice skates, which you can bring to the on-site skating rink!
2. Giants Ridge
Biwabik
For skiers and snowboarders, Giants Ridge has always been a favorite winter getaway in Minnesota. To enhance your experience, take part in ski mountain patrols; you'll learn new things, support the community, and have fun all at once. Consider fat tire biking, snowshoeing, or snow tubing as well!
When you're ready to warm up, go back inside and enjoy any of the lovely restaurants.
3. Burntside Lodge
Ely
The college town of Ely is widely considered one of the most desirable winter getaways in Minnesota because of its quaint tranquility and many possibilities for winter activities, including dog sledding. There's also the Ely Winter Festival, known to feature stunning snow and ice sculptures. If you want to explore the town, many experienced visitors recommend the Burntside Lodge.
Established in 1913, the lodge distinguishes itself as the oldest of its kind in the state. When you're not outside exploring Ely, go back to the lodge to work out at the fitness center, rest at the library, or get a massage. Also, take their naturalist program to appreciate the area even better!
4. Fenske Lake Cabins
Ely
Any of the Fenske Lake Cabins would be another excellent winter getaway in Minnesota, particularly if you're interested in seeing Ely. That's because of its proximity to the lake–where you get lucky with ice fishing in the winter–and the toasty sauna, a welcome reprieve from the freezing temperatures.
For some variety, visit Ely's numerous charming shops and local attractions. The Dorothy Molter Museum, the International Wolf Center, and the North American Bear Center are all popular.
5. Caribou Highlands Lodge
Lutsen
Nearly any traveler will tell you that the Lutsen Mountains are an idyllic winter getaway in Minnesota, and the Caribou Highlands Lodge is where you should stay when you're there. Situated in the resort town Lutsen, it's renowned as the state's largest ski resort, promising both terrific ski runs on Sawtooth Mountain and dazzling views of Lake Superior.
The resort also hosts an annual event they call WinterGlow, where you and your kids can indulge in activities like sledding, ice skating, bocce ball, ladder ball, and ice sculpting. Plus, there's frequently live music!
6. Gunflint Lodge
Grand Marais
Perhaps all you want is a little solitude away from civilization. In that case, the Gunflint Lodge could be your ideal winter getaway in Minnesota. Although the lodge comes with modern luxuries like indoor saunas and spas, it's also right next to the Gunflint Trail.
Whether you want to hike, go cross-country skiing, walk with snowshoes, take a snowmobile, or ride a horse, explore the trail and drink in the unique serenity of winter in the woods. If you bring your fishing gear, you can go ice fishing on Lake Superior as well. Stay out late enough to go stargazing, and you'll see why this place is the biggest Dark Skies sanctuary in the world.
7. Naniboujou Lodge
Grand Marais
Yes, the Naniboujou Lodge is on the National Register of Historic Places, but that's not the only reason it's one of the greatest winter getaways in Minnesota. It features an award-winning restaurant and delightfully colorful painting that honors traditional Cree artwork and helps guests purge themselves of the stress and distractions of modern media.
When outside, relish the scenery of the nearby Lake Superior. Inside, take advantage of the astonishing common area and/or dining room to socialize, play board games, read books, etc.
8. Best Western Premier
Detroit Lakes
If you're looking for a fantasy winter wonderland, Detroit Lakes should be at the top of your list of places to visit. Between its gorgeous lighted ice palace, horse-drawn sleigh rides, ice fishing, polar plunges, and February's Polar Fest–which features fireworks and winter golfing–it's one of the most enchanting winter getaways in Minnesota.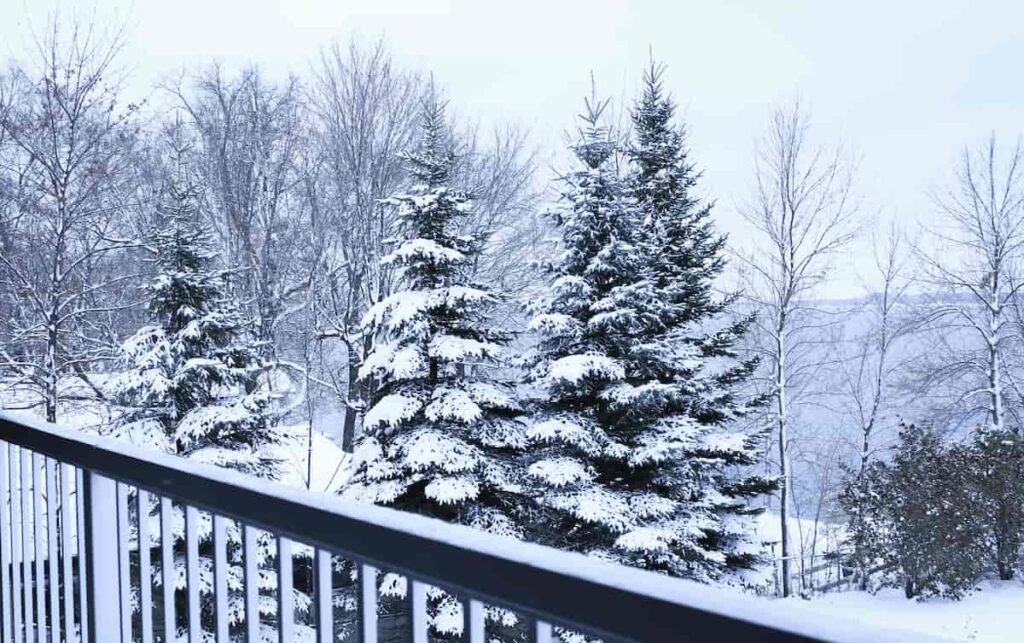 Nothing will help you enjoy it more than the Best Western Premier. In addition to giving you easy access to all these activities, the hotel offers a quality gym, restaurant, and swimming pool when you want to warm up indoors.
9. Douglas Lodge
Itasca State Park/Lake Itasca
For vacationers looking to lose themselves in nature, the Douglas Lodge is one of the best winter getaways in Minnesota. The lodge is dedicated to encouraging various outdoor activities, many of which you can do in wintertime. Hiking, ice fishing, hunting, cross-country skiing, snowshoeing, snowmobiling, and horseback riding are all great examples.
Inside the lodge, you'll find everything you need to stay cozy. The kitchenettes, fireplaces, and TVs will all help you relax and feel at home.
---
Best Winter Getaways in Central Minnesota
10. Boyd Lodge
Crosslake
In the Crosslake area, you have a chain of 14 beautiful lakes from which to choose for sightseeing, ice fishing, or other activities. That alone makes it a prime winter getaway in Minnesota, but Boyd Lodge truly seals the deal. Not only does it boast an array of comfortable rooms with TVs and kitchenettes, along with an indoor swimming pool and five miles of cross-country ski trails.
Also, it's close to many of Crosslake's most popular places. Check out the Northern Trackers Railroad Club, Crosslake Historic Village, and Manhattan Beach Lodge, widely loved for its lobster!
11. Grand View Lodge
Nisswa
The reason that so many people regard the Grand View Lodge as one of the best winter getaways in Minnesota is that you can be whimsical and pampered at the same time. The lodge itself provides a pool table, spa, fine dining, and spectacular lake views. In the wintertime, you get igloos and horse-drawn carriage rides as well.
Near the premises, you'll find more amazing restaurants, breweries, and small, one-of-a-kind shops. If you want to spice things up with a day trip to Minneapolis, it's only two hours away!
12. Lost Lake Lodge
Nisswa
Its name sounds like something out of a fairytale, but the fact that you want to get lost at Lost Lake Lodge makes it one of the most fantastic winter getaways in Minnesota. You'll have 80 snowy acres to explore, so bring along a camera or maybe even a sled. You may be able to go ice fishing on the lake, too.
In the lodge itself, you'll find award-winning food and wine. For gamers, there's an arcade featuring electronic games, darts, foosball, and a pool table.
13. Cragun's Resort on Gull Lake
Brainerd
Recognized as the biggest resort in Brainerd and one of the top ten in the whole state, Cragun's Resort on Gull Lake consistently rates among the best winter getaways in Minnesota. Swim in the indoor pool while admiring the frozen lake views. Your room will have a kitchenette and TV ready to help you wind down afterward.
If you venture outside, go snowmobiling or cross-country skiing, play some broomball, or check out the dog sled and horse-drawn sleigh rides. There will be an outdoor bonfire to help you stay warm.
14. Arrowwood Resort
Alexandria
You'll love the sheer charm alone of the cottages and townhomes at Arrowwood Resort. The indoor pool and gym are wonderful bonuses, too. However, what makes this such an enticing winter getaway in Minnesota is its quiet wooded location, allowing you plenty of physical and mental space to reflect and rejuvenate with the beautiful snowfall as a backdrop.
Of course, there's opportunity for excitement, too. Just head to the Arrowwood Indoor Water Park, a short distance away!
---
Best Winter Getaways in South Minnesota
15. St. James Hotel
Red Wing
Lots of locals hail Red Wing as one of the best winter getaways in Minnesota. It's rich with entertaining things to do, like visiting the World's Largest Boot, hiking the Barn Bluff trail, checking out the Red Wing Pottery Museum, snowshoeing in Frontenac State Park, and more. The town is known for its excellent breweries, too.
Where to stay, though? The St. James Hotel is your answer. Built in 1875, it boasts a generous selection of opulent Victorian-style rooms, exquisite dining, and whirlpool bathtubs in which you can indulge. You'll have magnificent views of the mountains and the Mississippi River as well.
16. Bingham Hall Bed & Breakfast
New Ulm
The Land of 10,000 Lakes is proud to have a rich history, and much of it is celebrated in New Ulm. Between the Glockenspiel, Minnesota Hall of Fame, Harkin Store, Morgan Creek Vineyard, Washington Park, Hermann the German, Kiesling House, Milford Monument, and the award-winning Schell's Brewery, and more, you'll learn a lot while making fun memories.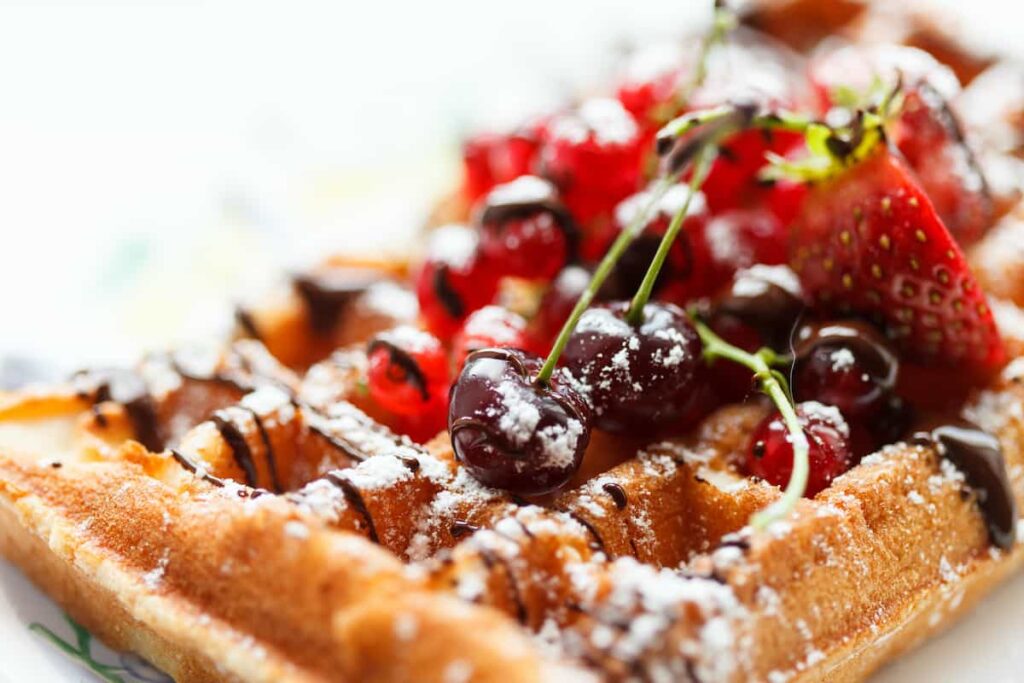 As aesthetically extravagant as the hosts are friendly, the Bingham Hall Bed & Breakfast solidifies the city as a top winter getaway in Minnesota. You'll have a delicious free breakfast every morning in addition to hot tubs and TVs–perfect for getting comfortable after a long day of experiencing the city's attractions.
17. Alexander Mansion Bed & Breakfast
Winona
For the movie buff, the Frozen River Film Festival in Winona might be an exciting vacation idea. If you go, stay at the Alexander Mansion Bed & Breakfast, which has a reputation as a marvelous winter getaway in Minnesota.
With its classical architecture, furnishings, music, and artwork, the inn exudes elegance. Since it also sits on a private acre, it's a peaceful place to take a stroll if you want to breathe in the crisp, cold air–perhaps while contemplating the interesting films you watched at the festival!
18. Residence Inn
Roseville
If you want to feel like you're in a home away from home, look no further than the aptly named Residence Inn. Each room is equipped with a TV and kitchenette, and the staff are available 24 hours to assist. You get free breakfast as well as a gym, swimming pool, and hot tub–everything you need to feel like your best self!
Perhaps best of all, you can easily tour the Eden Prairie Ice Castles in nearby New Brighton. With its frozen waterfalls, ice sculptures, and ice caves, tunnels, and caverns, many lit up in lovely colors that create a softly mystical ambience, it's one of the most unique and magical winter getaways in Minnesota.
---
Enjoy All the Wonderful Winter Getaways in Minnesota!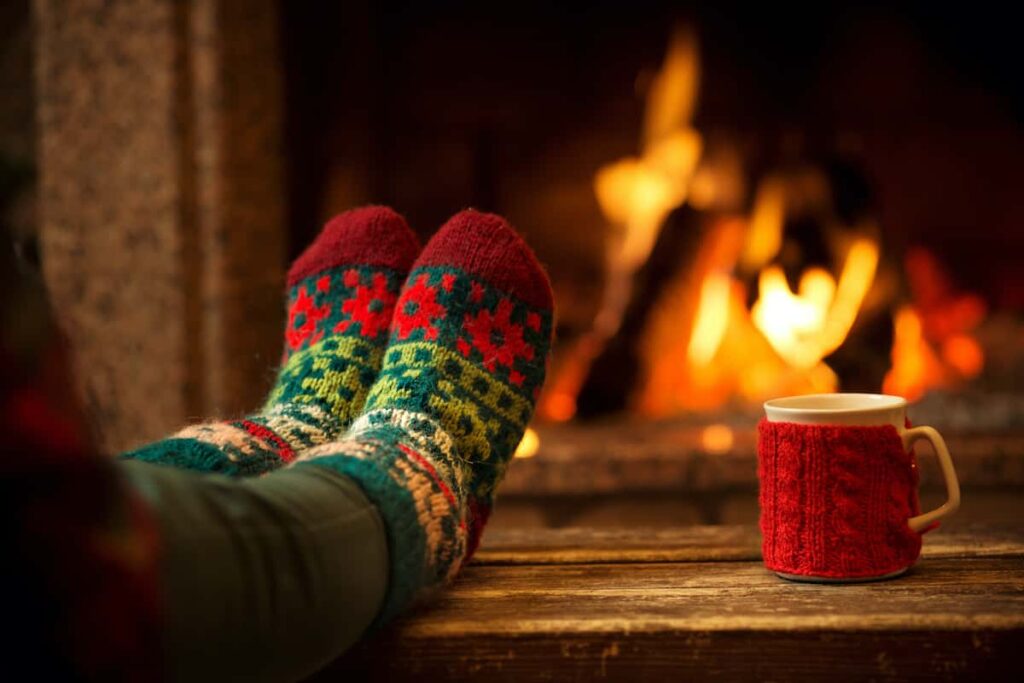 If you visit each of these winter getaways in Minnesota, you'll appreciate how magical the season can be! Of course, these are not the only things you can do for fun this time of year.
If you're looking for more ideas or advice, visit our page that breaks down all the amazing ways you can enjoy wintertime in the Land of 10,000 Lakes!