---
Youth Hockey Helmets Buyer's Guide
Size
The size of your child's youth hockey helmet is extremely important for its success. Before purchasing, be sure to measure the circumference of your child's head with a soft tape measure wrapped just above their eyebrows. This number can be compared to the small, medium, and large size ranges indicated on the outside of the helmet's box.
Once you have a helmet within the correct size range, you'll want to adjust it to the exact fit for your child's head. Using the various adjustment tools for the helmet's shell, tighten or loosen the helmet until it rests snugly one inch above their eyebrows and completely covers their temples and ears.
You want it to be tight enough that it doesn't shift when they shake their head but loose enough not to hurt. The best way to test is with all the straps and a cage, if you plan to use one, attached because the straps will also help secure it.
Beyond that, brands often have certain designs for their helmets that fit one of the two main head shapes, oval and round. CCM tends to make a narrower, oval-shaped helmet, and Bauer leans more toward rounded helmets.
Protection
For foam padding to successfully protect against an impact, it must compress to a specific degree that corresponds with the force pushed against it. If the foam is too hard, powerful impacts will directly transfer through it without absorbing any of the force. If it's too soft, it will compress so quickly that it will be as if it's not even there.
That is why it's important to have varying degrees of foam density throughout the inside of each helmet. A uniform layer of foam is not engineered to absorb the specific impacts that will likely hit each part of the helmet.
Newer helmets have also adopted a suspended inner liner. This is engineered with spinning impacts in mind. When the helmet is forced to whip to one side, the outer shell will take the majority of the spin's force while the inner liner holds your child's head in place.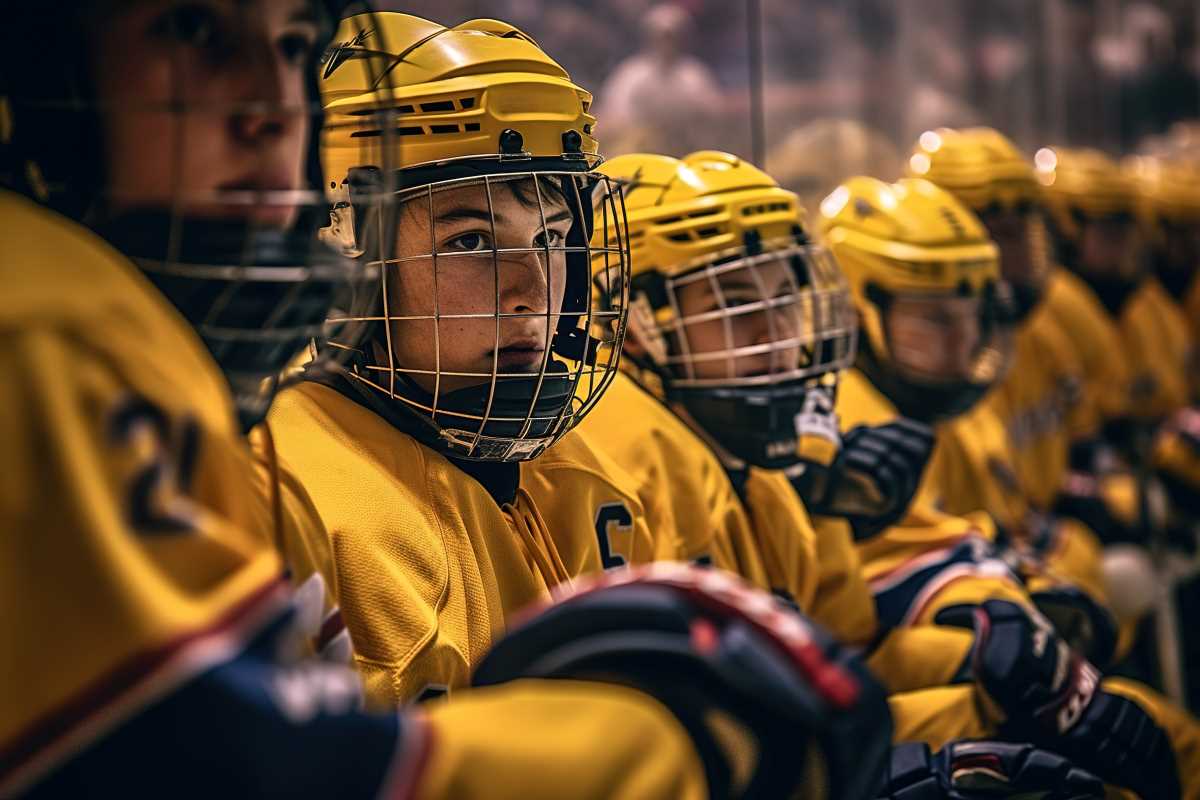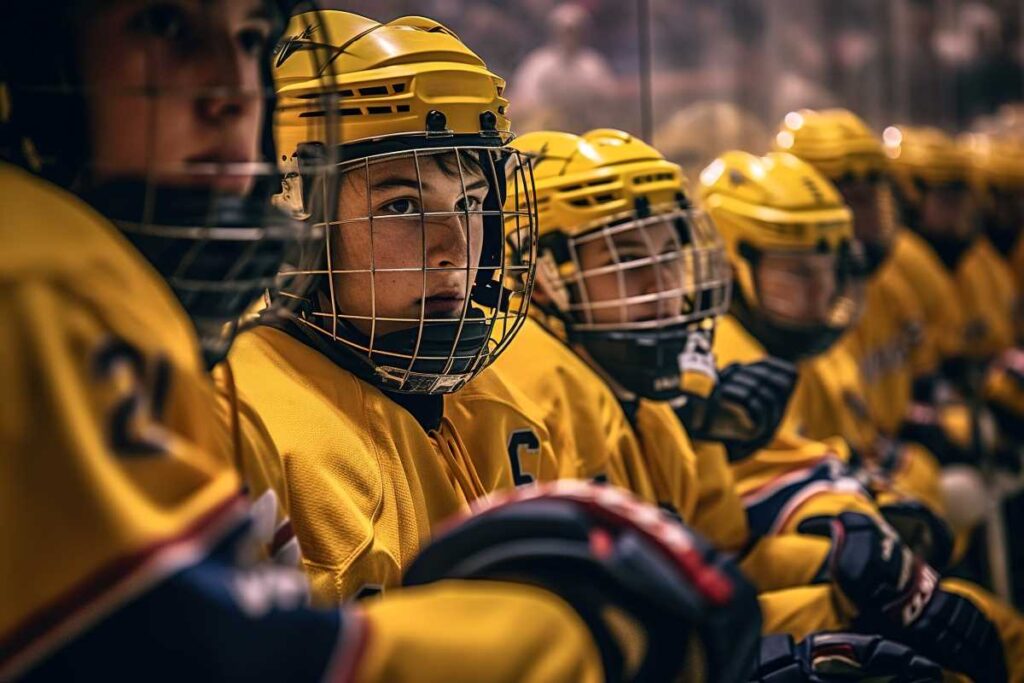 Lastly, outer shells are usually designed as either a one-piece or two-piece mechanism. Two-piece shells are more popular because they are easier to adjust. But one-piece shells are stronger and they usually have an adjustable inner liner or customizable foam to create the right fit.
Face Masks
The full wire cage is definitely the strongest option between the wire cage, face shield, and combination mask.
A lot of people choose the face shield because they believe it offers better visibility, but that is usually false. The plastic can easily become cloudy as your face heats up during a game. It can also get scratched over time, making visibility worse than it would be from a wire cage.
The combination cage, which has a plastic shield in front of your eyes and a wire cage below to protect your mouth and chin, is slightly better. The ventilation provided by the wire cage ensures that the plastic won't fog up, but it can still wear and become scratched over time.
Unless you have the money and time to continually replace the plastic shield and keep it meticulously clean, the wire cage is the best option for a youth hockey helmet.
Color
When picking the color of your child's youth hockey helmet, remember that hockey leagues can sometimes restrict the colors they allow.
If there are no restrictions, most helmets come in black, blue, red, and white. But there are some lines that you can get in other colors. There are even some brands that allow you to completely customize the design of the shell before purchasing.
---
Frequently Asked Questions
How much do good youth hockey helmets cost?
The cost can vary significantly depending on whether you're looking for a pro-level or simple beginner youth hockey helmet for recreational skating. On average, a good pro-level helmet will cost over $100 and no more than $250. Whereas a good beginner helmet can cost anywhere between $35 and $80.
What's the difference between a junior and a youth helmet?
The main difference between a junior and youth hockey helmet is the size of the product. Since youth hockey helmets are designed with children ages 3 to 7 in mind, the products run a lot smaller than junior hockey helmets, which are designed with children ages 7 to 12 in mind.
How long do hockey helmets last?
If properly dried after every use and stored in the right conditions, a good hockey helmet can last as long as 7 years. That's why you should lay your youth hockey helmet out overnight after every use. At the end of the hockey season, you should also wash your helmet before storing it.
How do I wash my hockey helmet?
First, you'll need to remove the cage and chin cup to give them both a wipe-down with a disinfectant. Then, clean the inside and outside of your helmet using a no-tear shampoo and water mixture. A thorough rinse is really important after this process because soaps can break down materials over time. You can then use a towel to dry most of the moisture before leaving it to fully air dry in a warm and well-ventilated room
---
Wrapping Up Our Top 5 Picks of The Best Youth Hockey Helmets
When it comes to your child's protection, don't take any chances with the type of helmet you buy.
Rest easy knowing that your choice of one of these top picks of the best youth hockey helmets will ensure your child is ready for whatever the game throws at them!
And for more information on all things hockey, check out our Hockey page!