When looking for the best coffee shops in Minneapolis, you've come to the right place. Being a coffee lover myself, I always need to know where the best stops are for my caffeine fix.
Now, of course, no matter where you go, you are sure to run into a Starbucks or a Dunkin Donuts, but if you prefer to go to something a little more unique, this list shows you the must-visit coffee shops the locals are visiting daily.
Keep reading to discover the 14 best coffee shops in Minneapolis!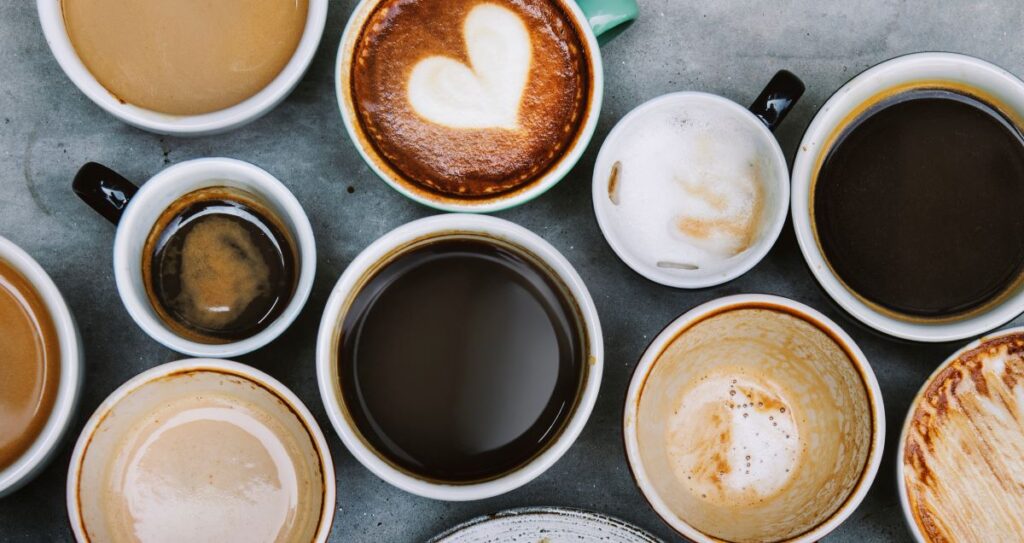 1. Dogwood Cafe
With two locations in Minneapolis, it's no wonder this fantastic place is one of the best coffee shops in Minneapolis. Unlike some more mainstream coffee locations, Dogwood Cafe has quite a spacious and inviting interior with a welcoming charm. Focusing on artisan coffee, they work with some of the city's most amazing coffee blends and brews.
When asked what to order, it seems to be that the Chai Latte, Cappuccino, and Cold Brew Coffee are must-haves.
Learn more about Dogwood Cafe.
2. Misfits Coffee Co.
Misfits Coffee Co. is not your typical coffee shop. This place has a vibe unlike any other place around. They really live up to the name of being misfits. Once arriving at this coffee shop, you are greeted by an atmosphere filled with rock music, unique drinks, and an ambiance you want to revisit.
Not only can you order your favorite coffee, but you can hit this place after a long day at work for a signature cocktail or spiked hot chocolate in the cooler months. You can also order some delicious sandwiches, breakfast fare, and even ramen. Really Misfits Coffee Co. is one of the best coffee shops in Minneapolis.
When looking for the best to order, many hit a high note with the Praline Dream and Date Night Latte.
Learn more about Misfits Coffee Co.
3. Five Watt Coffee
Searching for the best coffee shop in Minneapolis, Five Watt Coffee just had to make the list because their tagline ensures they keep coffee magical. All of their cocktails have a signature style, making the drinks something you have never tasted. With homemade syrups, their baristas know exactly what they are doing hence why they are quickly becoming insanely popular.
Must-try items are the Gin Basil Smash and the Big Easy.
Learn more about Five Watt Coffee.
4. Wesley Andrews Coffee & Tea
Friendly baristas that make the most beautiful coffee creations you have ever seen are what makes Wesley Andrews Coffee & Tea one of the best coffee shops in Minneapolis. All customers rave about their experiences here and the spot-on coffee teas and sweet treats.
This coffee shop is responsible for sourcing its beans directly from farmers and roasting them in-house. This must-visit location is bound to blow you away with its high-quality drinks.
The Matcha Latte seems to be a huge hit when asked what to order.
Learn more about Wesley Andrews Coffee & Tea.
5. 7 Corners Coffee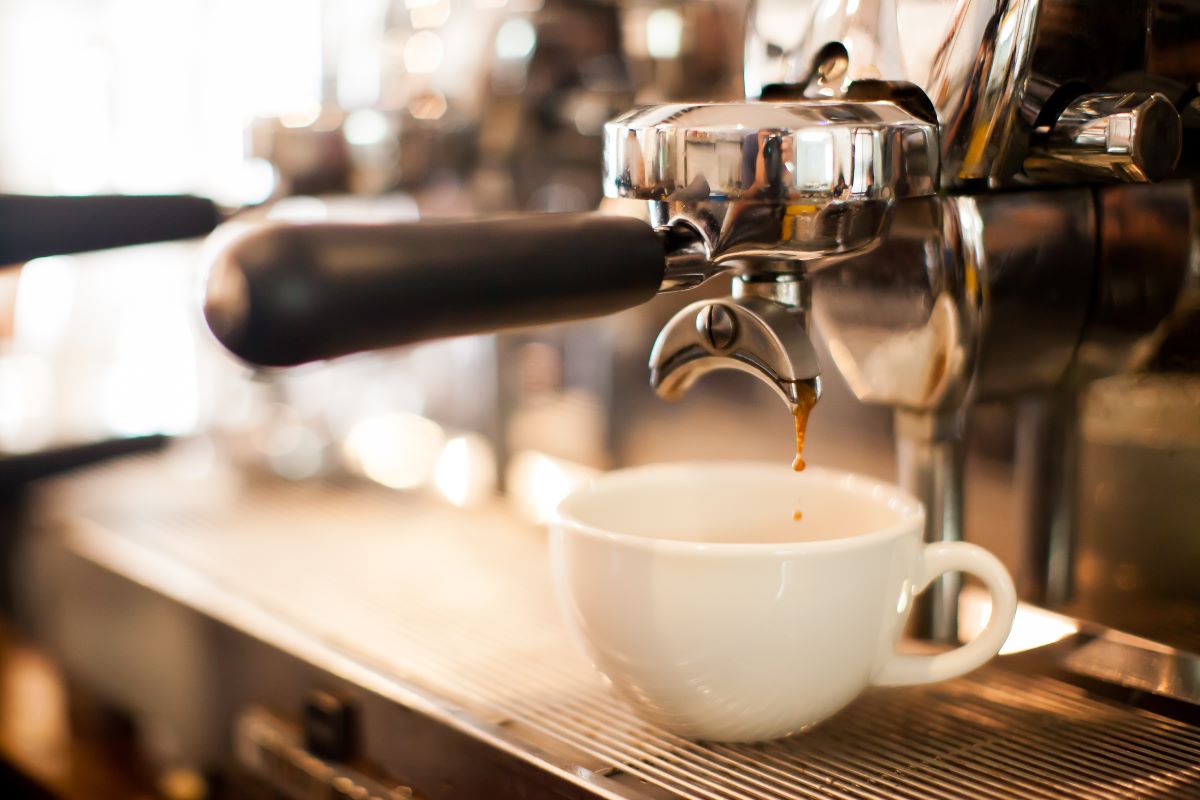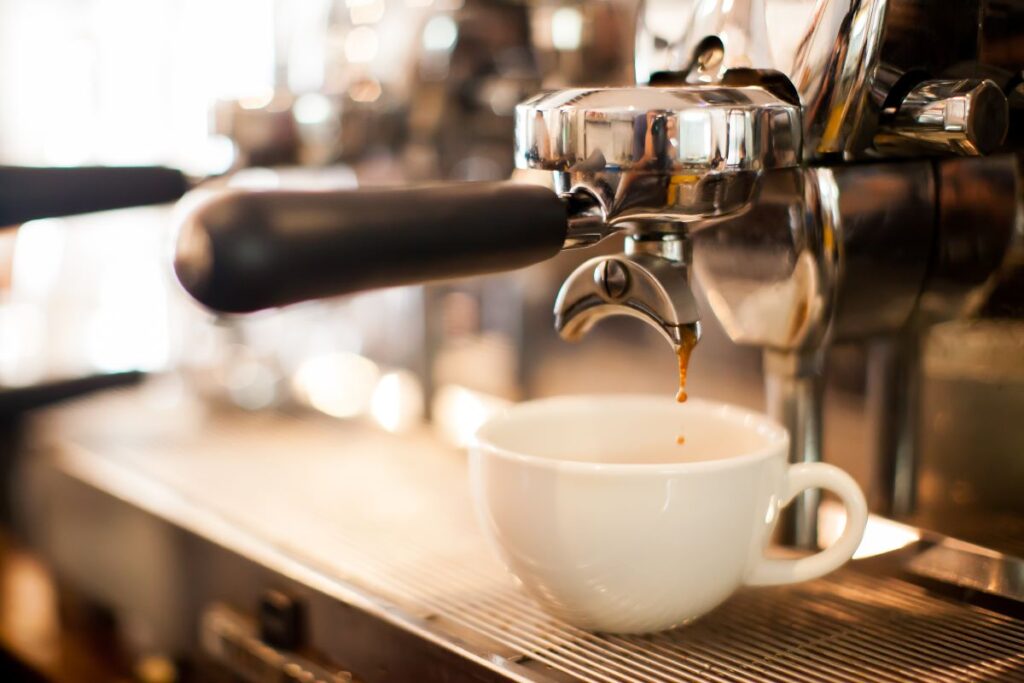 The minimalist style of 7 Corners Coffee makes it the best place to study or catch up on that work you have been setting aside, and the coffee alone makes it a must-visit in Minneapolis. 7 Corners Coffee is all about sustainability and a sense of being involved in the community.
With a super clean and modern feel, grab your coffee and a pastry or sandwich for a quiet afternoon within this busy city, or if your schedule is a bit more active, stop by the walk-up window to grab your cup of joe.
Make sure to try the perfect crafted Pour-Over Coffee and Espresso.
Learn more about 7 Corners Coffee.
6. Uncommon Grounds Coffeehouse
Not only is Uncommon Grounds Coffeehouse one of the best coffee shops in Minneapolis, but it might also be the comfiest and cozy of the bunch. It occupies the only house on the block in Uptown Minneapolis. This Victorian-style interior is something you have never seen around a coffee shop, so it is a unique experience.
Even though the baristas turn out some of the most delicious coffee, their Chia Tea is a winner.
Learn more about Uncommon Grounds Coffeehouse.
7. Isles Bun & Coffee
At first glance, you may think the main focus is all about cinnamon rolls, but Isles Bun & Coffee serves some of the best coffee in Minneapolis. Of course, when you stop in, you have to try their made-from-scratch cinnamon rolls or their signature Puppy Dog Tails. They may not have the most extensive coffee selection, but the sweet treats alone will surely bring you back for more.
You must try the made-from-scratch cinnamon rolls paired with a delicious Cappucino when you visit.
Learn more about Isles Bun & Coffee.
8. Spyhouse Coffee Roasters
With their modern style and tantalizing smooth and premium coffee, sustainability is essential to Spyhouse Coffee Roasters. It is why it is one of the best coffee shops in Minneapolis. You'll find an abundance of locally made and sourced products at the coffee shop that brings an incredible sense of community into a beautiful space.
This is a trendy coffee shop, so the place can get a bit busy during peak hours, but it is worth the wait.
Must-haves are the Americano and the Caramella.
Learn more about Spyhouse Coffee Roasters.
9. Cafe Ceres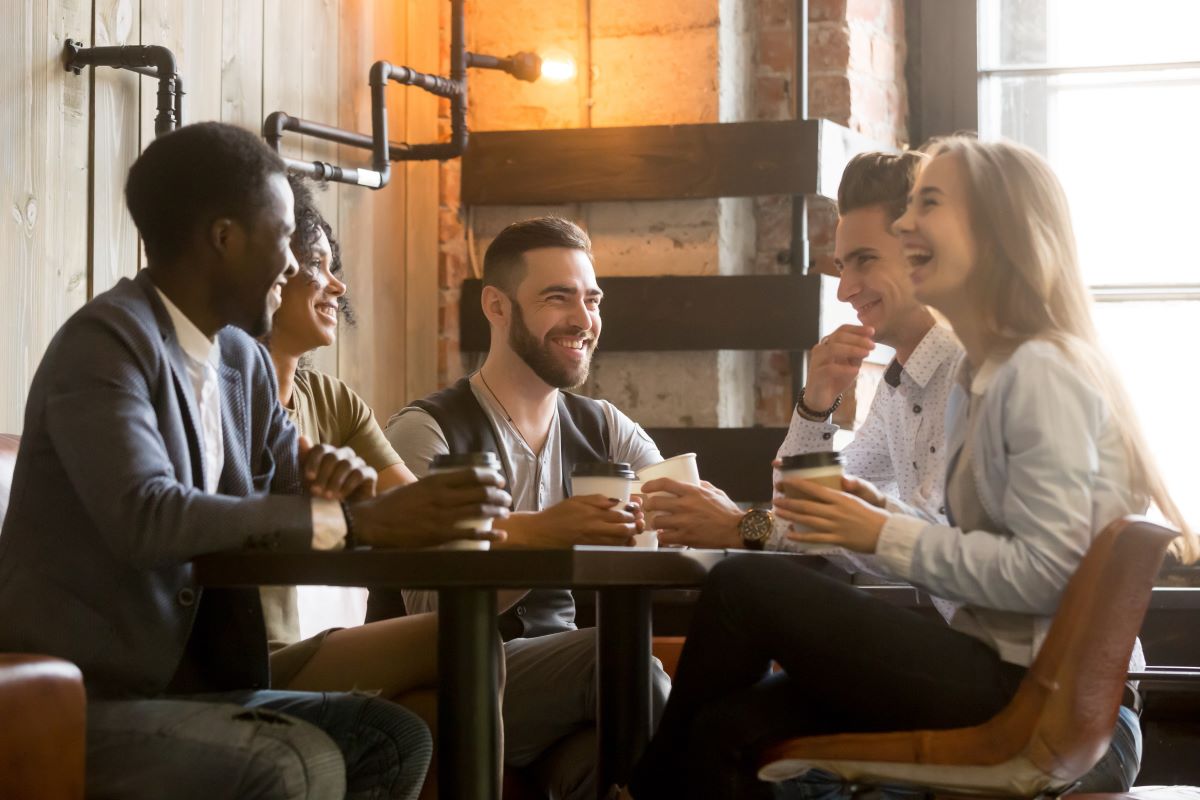 Cafe Ceres is a modern chic cafe with some of the best pastries and espressos in the Minneapolis area. The menu items have a Turkish spin on them, making it a unique and delicious experience. This cafe also offers pre-ordered cakes, which are handmade from scratch and beautiful.
Must-try items include the Turkish Bagels, Seasonal Muffins, Dulce de Leche Latte, and Dukkah Latte.
10. Fairgrounds Coffee & Tea
If you are looking for a fantastic brunch location, you must visit Fairgrounds Coffee & Tea. They have some of the best brunch items on their menu that no one can turn away making it one of the best coffee shops in Minneapolis. There is an espresso and matcha bar, a brew bar, coffee, tea, and kombucha on tap. Everything is delicious.
This is no ordinary coffee shop, and you'll know from the moment you walk in, making it a fantastic place for some Instagram photos.
When visiting, you must try the ever-popular Breakfast Sammies and the on-tap coffees and teas.
Learn more about Fairgrounds Coffee & Tea.
11. Wildflyer Coffee
A newer coffee shop on the scene, Wildflyer Coffee, serves up some amazing coffee creations and delicious quick brunch options. This is a nonprofit coffee shop that provides employment opportunities to youth that face housing insecurity. So not only are you getting an amazing cup of coffee, you are helping out the local community, so it's truly a win-win. Thats why we just had to add it to the list of best coffee shops in Minneapolis.
Try their Nitro Cold Brew for a creamy and delicious treat.
Learn more about Wildflyer Coffee.
12. FRGMNT Coffee
FRGMNT Coffee might be one of the most beautiful modern coffee shops I have ever seen. The atmosphere is absolutely fabulous. Being a multi-roaster cafe, their love of coffee, community, and neighborhood makes this coffee shop one of a kind. Perfect place to grab your favorite drink and sit down with a good book, study materials, or that ever-growing email thread.
Must-haves are the Espresso Tonic and the Iced Matcha Latte.
Learn more about FRGMNT Coffee.
13. Penny's Coffee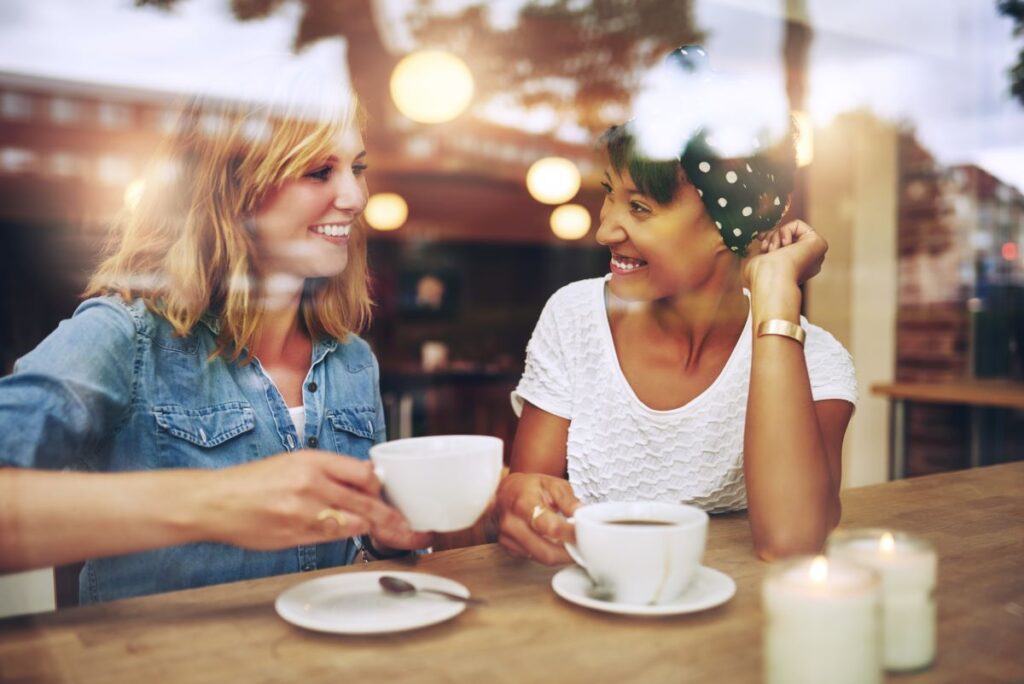 Not only is Penny's Coffee serving up some of the best coffee in town you have to come with an empty stomach to try the fantastic European-style crepes. You can choose from sweet or savory crepes and salad and bakery options that seem ever-changing. This place really is one of the best coffee shops in Minneapolis.
This airy feeling place is why we thought it is one of the best coffee shops in Minneapolis that you have to stop at. A perfectly designed outdoor space makes it the perfect stop when wanting a drink on a lovely summer morning.
Guests rave about the different crepes styles and the abundance of drinks, but the Americano seems to get some high points.
Learn more about Penny's Coffee.
14. Astoria Cafe
Locally owned Astoria Cafe specializes in the most Instagram-worthy lattes, crepes, sandwiches, salads, and even smoothie bowls, this alone makes it one of the best coffee shops in Minneapolis. While most of their items are almost too pretty to consume, the flavors and fresh ingredients will have you diving in.
One of their more famous drinks is the – 24K Latte, which will cost you about seven bucks. Making yourself at home is easy with the inviting atmosphere here, but since it is a popular location, it can get a bit crowded from time to time.
When asked what to order, all of the food items are insanely fresh and delicious and have no bad reviews, and as far as drinks, you must try any of their artistic lattes. You won't be disappointed.
Learn more about Astoria Cafe.
Wrapping up the Best Coffee Shops in Minneapolis
When cruising through Minneapolis, you now know exactly where to stop for your morning or afternoon or—who are we kidding—your evening cup of joe. And with so many options available, there are unlimited drinks you are going to be wanting to dive right into. Minneapolis has you covered when it comes to the best coffee shops whether you're into the classics or want something out of the box. Keep reading about more bests in Minneapolis!
Still hungry? Then continue exploring Minnesota food and drinks for a complete culinary adventure!
Still looking for more fun adventures? Then checkout all the great things to do in the Twin Cities!