If you're not sure where to hike near Minneapolis, you probably don't know just how many great hiking spots there are in the area.
In fact, there are plenty of trails as well as regional and state parks with hiking for all skill levels. Many are also open to leashed dogs and feature bike trails.
Ready to get out there and see what the Minneapolis area has to offer? Check out this list to find the best hikes near Minneapolis, organized by trail difficulty.
---
Easy Hikes and Walking Trails Near Minneapolis
1. Quaking Bog
For a short loop that will let you stretch your legs without wearing you out, head over to Quaking Bog.
The last tamarack bog, a wetland over a substantial deposit of peat, in Minneapolis, you'll get to experience a fascinating and unusual environment. Visitors often note the sensation of walking over the bog, making this one of the best walking trails near Minneapolis.
It's usually pretty quiet and doesn't get too busy, so you can really relax and enjoy the sounds of nature. Look around and you'll notice a myriad of animals, plants, and fungi.
The trail is usually well-maintained but not well-marked in some areas, so it can be a little bit confusing to find. Don't forget water-proof footwear, as some areas can be wet – it is a bog, after all.
If you want to continue your walk, Quaking Bog connects to several other Minneapolis area hikes.
Access Quaking Bog via the Theodore Wirth Parkway; there is paid parking available.
2. Hidden Falls Regional Park
Walk along the Mississippi River in Hidden Falls Regional Park. With 6.7 miles of paved and shaded trails to explore, this is one of the most accessible hikes near Minneapolis for the whole family.
You might even want to make a day of it! Hidden Falls Regional Park has several amenities, including bathrooms, a boat launch, benches, fire pits, barbecues, and more. After your hike, relax and have lunch at a picnic table in a covered area.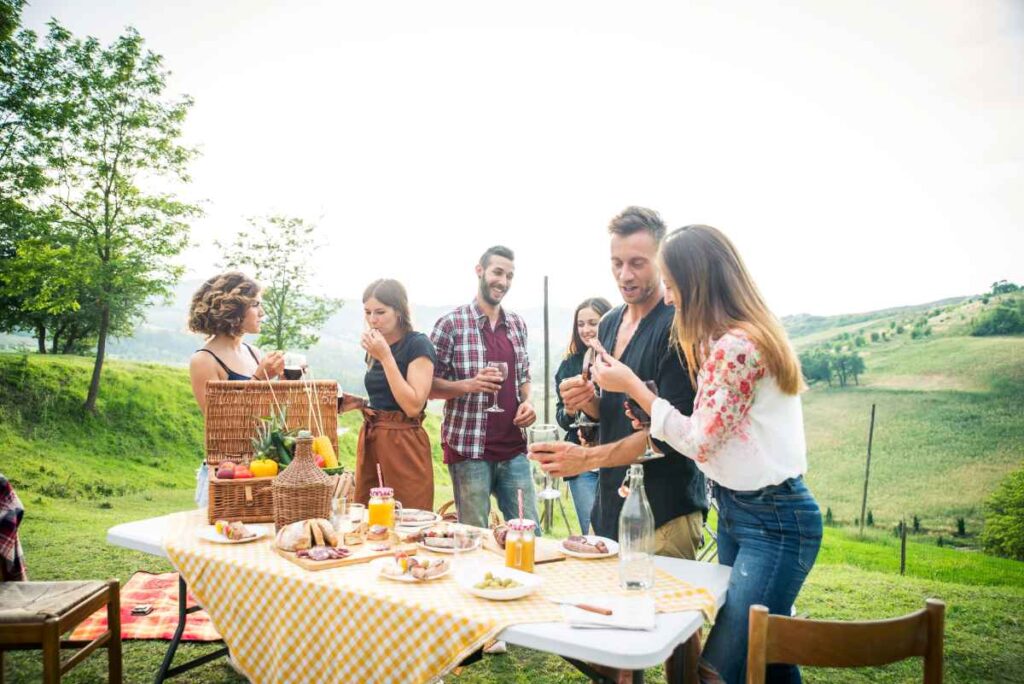 Once you're ready to get going again, get on your bike or head out to catch some fish. This park allows leashed dogs, too!
Catch their free exercise program in the summer, which is open to the public. There's something for everyone, making it one of the best hikes near Minneapolis.
Get to Hidden Falls Park at 1313 Hidden Falls Drive in St. Paul.
3. Minneapolis Micro Trail
This is one of the hikes near Minneapolis you just can't miss, and it's definitely the most unique trail on the list!
The Minneapolis Micro Trail lives up to its name at only 0.02 miles long. Many visitors enjoy stopping by during the day for a quick dose of sun and nature on lunch breaks and before or after the workday.
Winding through a small pollinator garden, it's often been described as cute and whimsical by those who have visited this fun little spot. Wildflowers growing along the Minneapolis Micro Trail attract bees, butterflies, and hummingbirds you can admire as you walk.
The Minneapolis Micro Trail at 3204 E 25th Street is a private area and only open during daylight hours, but the owners love maintaining this tiny breath of fresh air for people to come and enjoy.
---
Moderate Hikes Near Minneapolis
4. Lake Independence Regional Trail
If you're looking for where to hike in the Minneapolis area that's a bit longer, head over to the Lake Independence Regional Trail.
This trail is a total of 15.9 miles. It also connects the Crow-Hassan Park Reserve, Baker Park Reserve, and Luce Line State Trail, so there are plenty of other trails to go on if you want to extend your hike.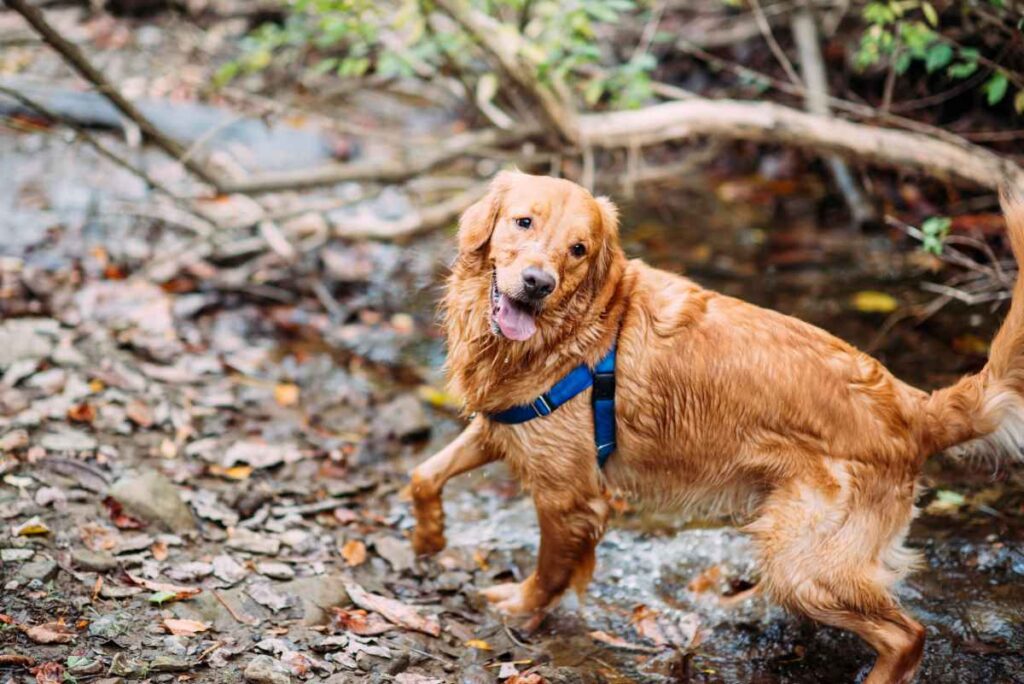 Offering both paved and unpaved paths, you can choose how challenging you want your hike to be. Paved paths are also open to bikers and inline skaters, and unpaved trails are open to horses. Leashed dogs are welcome.
You can get to the Lake Independence Regional Trail at 109th Avenue N in Hanover.
5. Mississippi Walking Trail
Another great area that has options for different skill levels and amazing views of nature and the Mississippi River is the Mississippi Walking Trail.
Featuring lots of paved walking paths as well as dirt and gravel trails, anyone looking for where to hike in the Minneapolis area will find something here. There are also bridges and stairs on many of the trails.
It's not usually crowded and also has a playground, picnic tables, and charcoal barbecues available for visitors to use. There are also port-a-potties for your convenience.
There is a large paid parking lot and this trail is accessible via Great River Road.
6. Brownie Lake Park
Not only does Brownie Lake Park offer some of the best hikes near Minneapolis, it also has a ton of other activities.
The walk around Brownie Lake itself is about a mile, with other trails leading to Theodore Wirth, Greenway, and Cedar Lake. There are both developed and undeveloped areas for you to hike in, and all are well-maintained.
While it's convenient to downtown, visitors say it's quiet and feels surprisingly remote and have referred to it as a "hidden treasure" and an "urban oasis". As long as your dog is leashed, they can come along, too.
Enjoy lake views as you hike, or bring your canoe, kayak, or standup paddleboard (no motorized boats allowed). The water is known for being very clean and it sits at the end of a lake chain you can travel through for a longer adventure. Bring your fishing rod and see what you can catch while you're out there!
Mountain biking trails are open on the west side of the lake for all skill levels.
When winter rolls around and the trails are covered in snow, come back for cross-country skiing and sledding!
Brownie Lake Park can be accessed at 3201 Wayzata Boulevard.
7. Fort Snelling State Park
For hikes near Minneapolis with lots of wildlife and natural features, check out Fort Snelling State Park.
Hiking trails are easy to moderate and mostly hard-packed gravel and there are many different lengths to choose from. There are 18 miles total with shorter hikes within. The hike around Snelling Lake itself takes about an hour to complete, with options for one, two, and three-mile hikes around Pike Island.
Continue on to the Grand Rounds Scenic Byway or Big Rivers Regional Trail if you want to keep going.
Soak in views of the Mississippi and Minnesota Rivers and keep your eyes peeled for bald eagle sightings and other wildlife.
Mountain bike trails abound on the Dakota County side, with bike rentals available during the summer. You can also fish on Snelling Lake with no license or equipment required; free fishing equipment is available to rent right on the lake.
In the winter, trails are well-maintained for cross-country skiing as well as snowshoeing, but make sure you keep just off the trails if you bring snowshoes as they're packed smooth for skiers.
Access Fort Snelling State Park at 101 Snelling Lake Road in St. Paul.
8. Old Cedar Avenue Bridge, Long Meadow Lake, and Bluff Trail
Another great Minnesota area hike you don't want to miss is Old Cedar Bridge Long Meadow Lake and Bluff Trail.
Located within the Minnesota Valley National Wildlife Refuge, you're sure to see some amazing plants and animals as you hike this beautiful area.
There are 7 miles of trail to hike on, which usually takes visitors under 2 and a half hours to complete. There are also some smaller side trails you can explore. If you want a doable hike that will challenge you just enough, this is a great choice.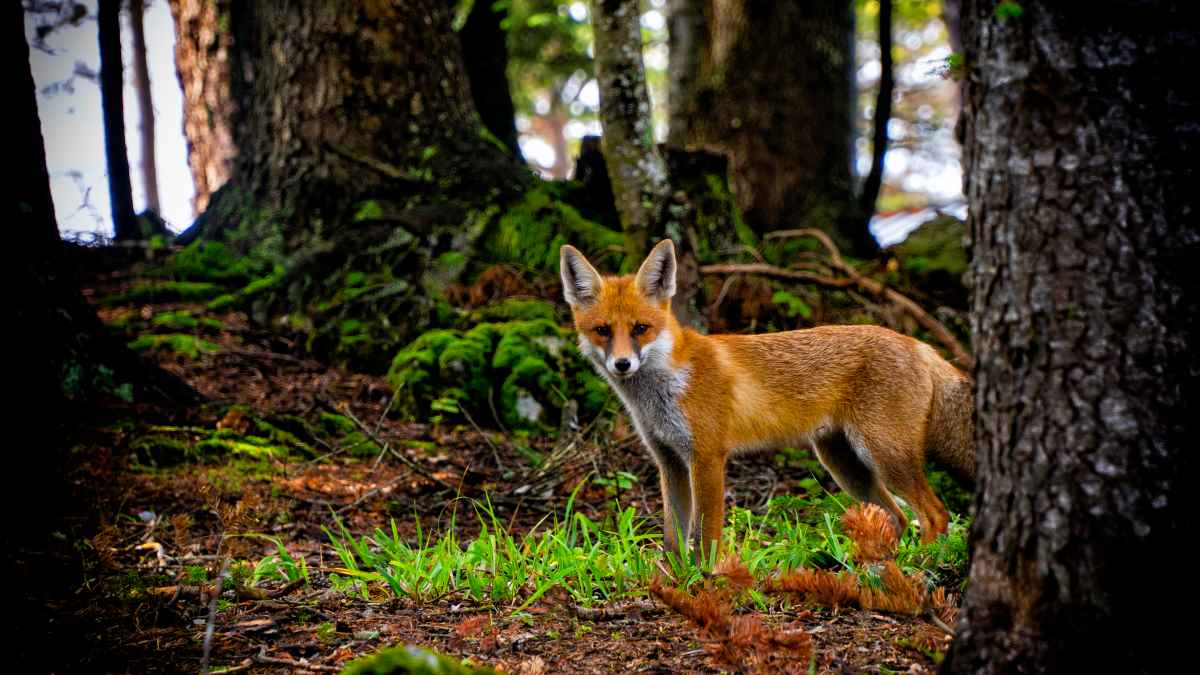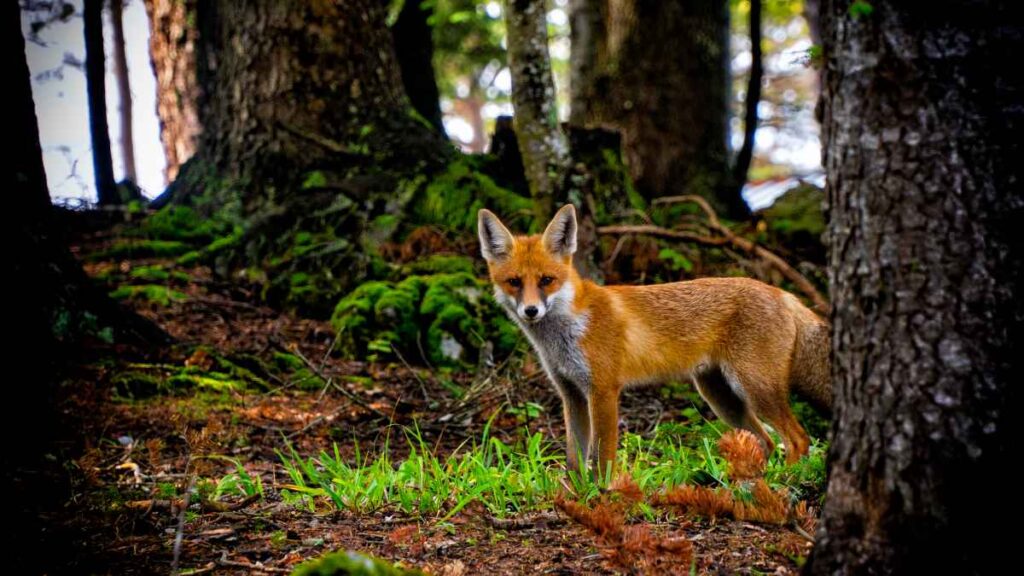 Once you get into the woods, there aren't trail markers, so keep your wits about you. The trail can also get narrow in parts, and it's a popular place for runners.
The best time of year to visit this trail is March through October, and it does close seasonally depending on conditions. It's a pretty popular trail but there are usually points throughout the day when it's less busy.
Leashed dogs can join you on your hike through Long Meadow Lake and Bluff Trail.
Get to the trailhead via Old Cedar Ave South in Bloomington.
---
More Challenging Minneapolis Area Hikes
9. Minnehaha Falls Lower Glen Trail
For a hike near Minneapolis that ups the challenge a bit, take a trip to the Minnehaha Falls Lower Glen Trail.
Though it's just a 2.1-mile loop, it starts and ends at Minnehaha Falls and has some portions that are more difficult. The south side of the creek in particular is a bit tougher than the north side.
The main access to the trail is available by a staircase down into the glen, but it's closed in the winter months for safety reasons.
Be mindful that there are boardwalk areas where the trails get muddy or have pedestrian bridges spanning over ponds and the creek.
While you're enjoying your hike, take a look around and don't miss the Godfrey Mill ruins as well as the historic stone bridge and walls.
Be sure to appreciate all the local wildlife! Check out the sandy beach and wading pool if you need to cool off or take a minute to sit in the sand.
The Minnehaha Falls Lower Glen Trail is located within Minnehaha Regional Park at 4801 South Minnehaha Drive.
10. Shadow Falls Park
Located right in the middle of the city near St. Thomas University is another one of the best Minneapolis area hikes.
Featuring a monument lookout, gorgeous views of the Mississippi River and waterfalls, and bluff overlooks, there are plenty of spots to sit and enjoy your surroundings.
While the trail itself isn't generally too long or difficult, visitors say there are some steep areas. It's best to come hike in dry weather, as it can get muddy and slippery along the trail.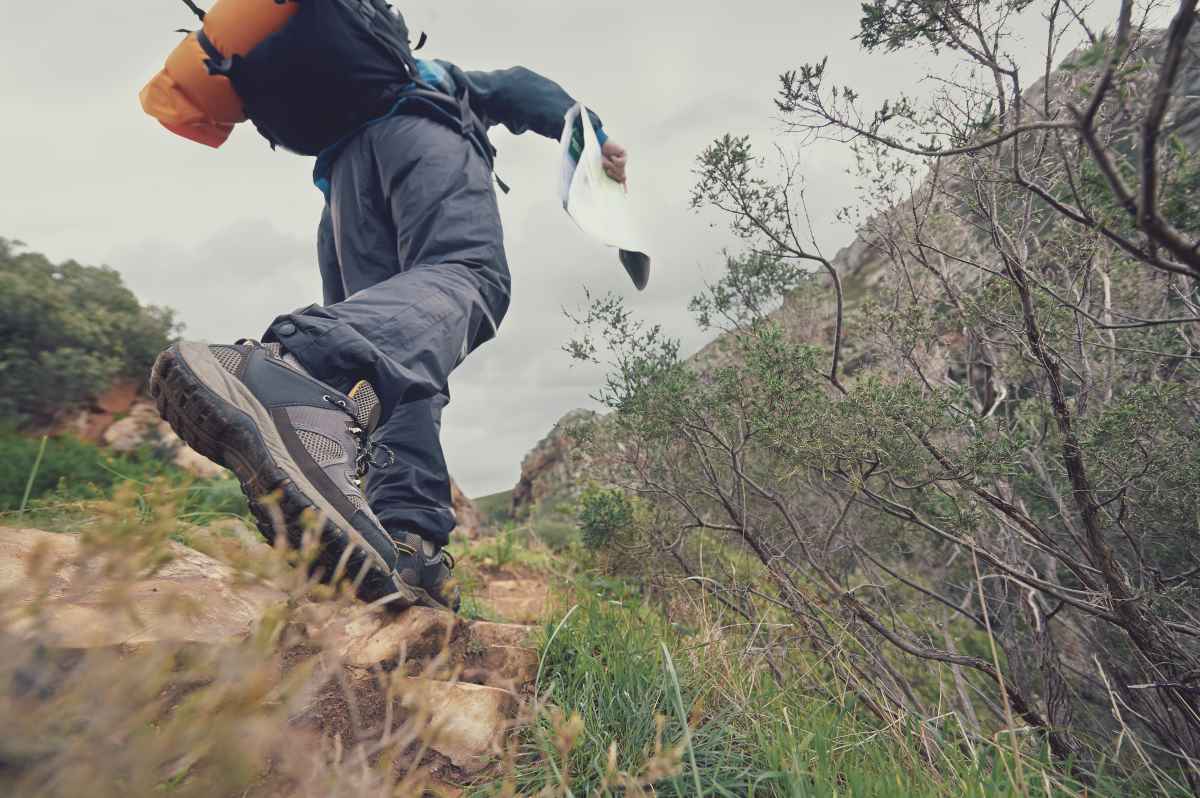 There are no signs to direct you but the paths are clear, so you shouldn't have a hard time figuring out where to go. Shadow Falls Park has both paved areas and more rugged hiking trails depending on what you're looking for during your visit.
Bikes are not permitted in this park, so you can really enjoy the peace and quiet while you hike.
Shadow Falls Park is located at 30 North Mississippi River Boulevard in St. Paul.
11. Winchell Trail
What makes Winchell Trail one of the best hikes near Minneapolis is that it has multiple access points, many of which offer parking. This makes it one of the most convenient and accessible Minneapolis area hikes.
Running between Franklin Avenue and East 4th Street, Winchell Trail is near Minnehaha Falls along the west side of the Mississippi River. This means you'll be walking in a beautiful and scenic area with plenty of views to enjoy as you go along.
Bird watchers and naturalists will appreciate the wildlife in this area, and there are also beaches you'll want to check out.
What makes Winchell Trail a bit more challenging is that it's only partly paved and there are some rocky and steep sections to be aware of, so be careful and keep an eye out. You can plan to hike for about 5 miles round trip.
This pedestrian-only trail usually isn't very busy, although parts of the trail are narrow so you'll get close to other hikers you pass. Leashed dogs are welcome.
Choose one of many different areas to access the trail between Franklin Avenue and East 4th Street.
---
Don't Miss the Best Hikes Near Minneapolis
There are so many amazing hikes near Minneapolis for all levels and interests. Most of them offer incredible views, plus water access for other activities.
Venture out of the city and into nature or find an outdoor getaway right in the heart of Minneapolis. Plan a full-day trip with the family or enjoy a quick solo hike; Minneapolis has it all. Whether you're local or just visiting, Minneapolis is a city with so much to offer!
Still looking for more fun adventures? Then checkout all the great things to do in the Twin Cities!
Ready for more Minnesota advice, info, and guides? Whether you're a local or a passerby, discover the best of Minnesota that our great state has to offer!
Looking for some warm weather recommendations? Discover spring and summer in Minnesota for best destinations, travel recommendations, small (and big!) town events, and more!
Looking for more autumnal activities? Then visit our Minnesota Fall page to find inspiration for sweater weather fun!