Minneapolis is a hidden gem when it comes to its wide variety of neighborhoods. Whether you're moving to the area or are just planning a visit, there's a Minneapolis neighborhood for you.
Keep reading to learn all about the six best neighborhoods in Minneapolis, according to the people who live there!
---
1. Loring Park
Loring Park is one of the best neighborhoods in Minneapolis for sightseeing, so there's lots to do. In fact, you've probably already seen photos of this neighborhood and didn't even know it! This is because Loring Park is home to the Minneapolis Sculpture Garden, which includes the iconic Spoonbridge and Cherry sculpture.
If you're looking to move into the neighborhood rather than just visit, Loring Park also features a solid range of housing prices for people of all different budgets.
This neighborhood is full of life and activity. As a result, it's a fairly dense area, and there are always lots of tourists around. Loring Park may not be the right place for you if you're looking for peace and quiet all the time!
---
2. Linden Hills
If you want to get away from the hustle and bustle of the city, then Linden Hills is the best neighborhood in Minneapolis for you! This neighborhood is great for families and anyone looking for some peace and quiet.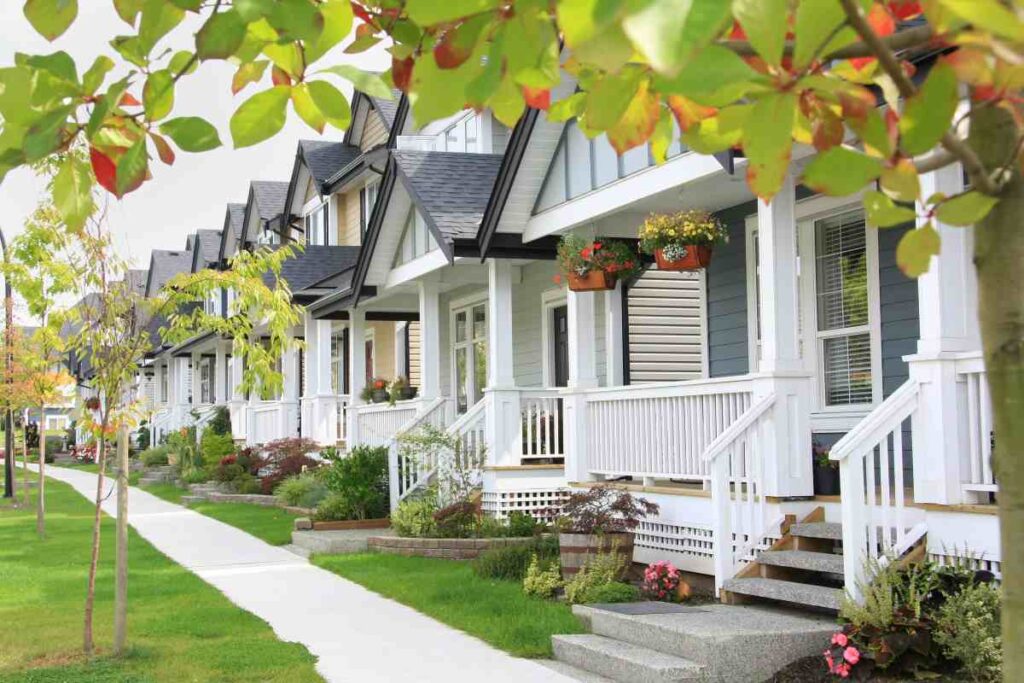 Although it's relatively suburban, Linden Hills is still a convenient and walkable area. It borders Lake Harriet and Bde Maka Ska, two lakes surrounded by spacious walking and bike paths.
The biggest downsides to the Linden Hills neighborhood are that it's fairly expensive, and most people who live in the area are homeowners. Accordingly, it's not a particularly accessible neighborhood for renters.
---
3. North Loop
Located in the heart of the city, the North Loop is one of the best neighborhoods in Minneapolis for young professionals! Also known as the Warehouse District, the North Loop features a bustling restaurant and shopping area filled with boutiques and other specialty stores.
The North Loop is also home to Target Field, where the Minnesota Twins play, so you can even watch some baseball while you're in the neighborhood!
For those interested in living in the North Loop but working downtown, the commute is super speedy via public transportation.
Because of its proximity to so much nightlife, the North Loop isn't the most family-friendly of the best neighborhoods in Minneapolis. Part of it is also the price tag of living in the North Loop, which is particularly expensive, even for a one-bedroom apartment.
---
4. Minnehaha
With easy access to outdoor spaces of all kinds, Minnehaha is the best neighborhood in Minneapolis for nature lovers! The neighborhood is a good blend of urban and suburban energy with the added proximity to the great outdoors.
Minnehaha is home to Minnehaha Park and the stunning Minnehaha Falls. It's also adjacent to the Grand Rounds National Scenic Byway, which is a 50-mile-long bike path. However you like to spend time outdoors, Minnehaha has a place for you!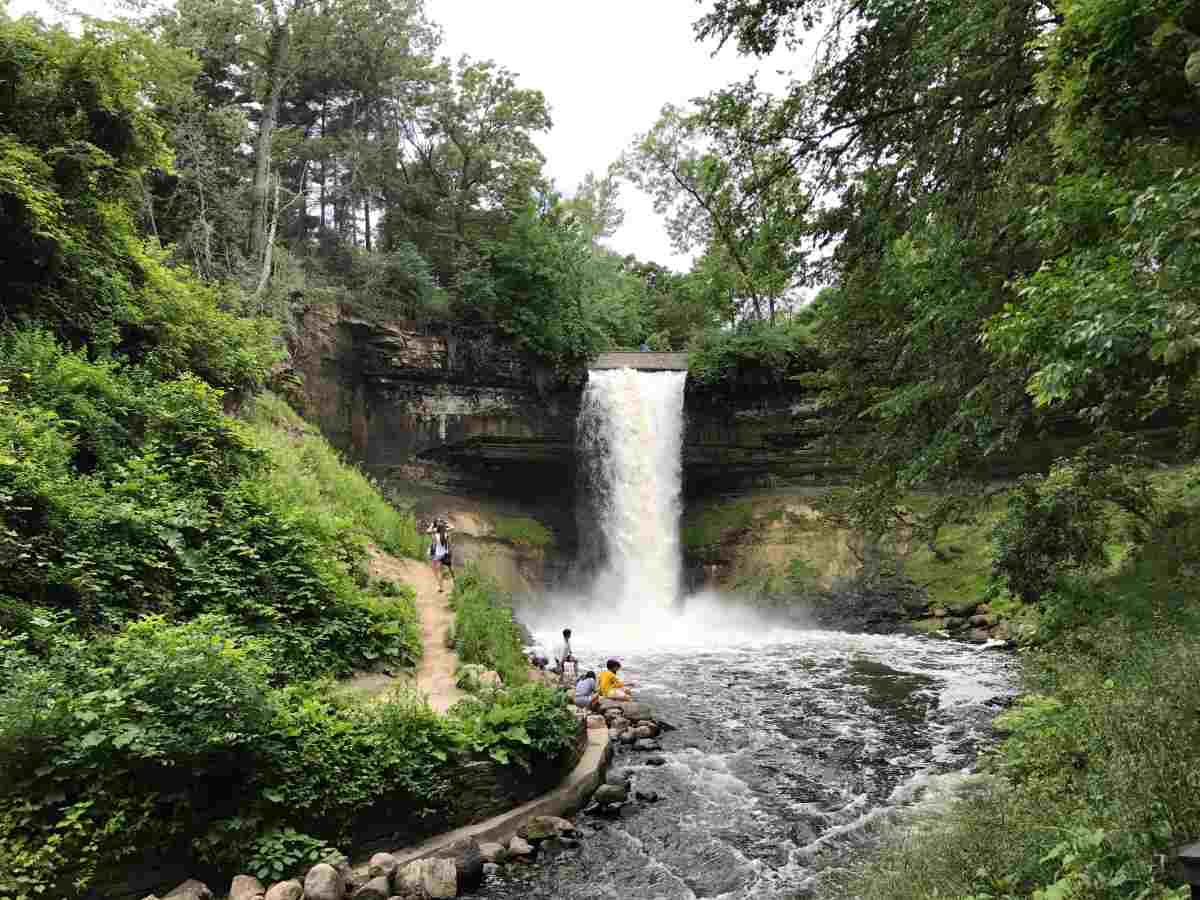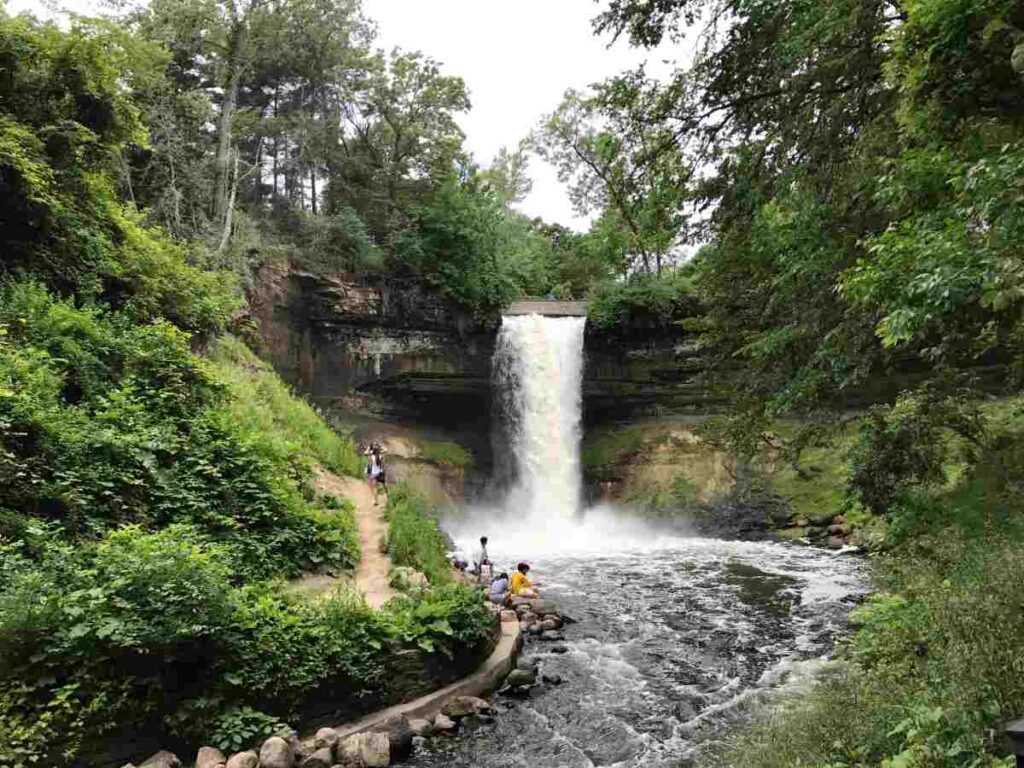 Of course, being so close to nature does have a couple of minor tradeoffs. For example, Minnehaha's shopping and dining options aren't quite as abundant as they are in neighborhoods closest to the city.
In addition, it'll take you about 20 minutes to get downtown from Minnehaha, which isn't terribly long but longer than some of the other neighborhoods in this round-up.
---
5. Dinkytown
Dinkytown is the ideal Minneapolis neighborhood for lots of people, but especially for renters! It's best known for its convenient location right near the University of Minnesota Twin Cities campus.
Some of the major benefits of the Dinkytown neighborhood are its solid accessibility to public transportation as well as its vibrant nightlife. In addition to a host of restaurants and stores, Dinkytown is home to attractions like the Varsity Theater.
Because of its proximity to the U of M, Dinkytown is a popular hangout for college students. On a related note, certain parts of the neighborhood can get a little busy during the school year, so if you're paying a visit to Dinkytown, you might want to keep that in mind.
---
6. Northeast
Last but certainly not least, in our round-up of the best neighborhoods in Minneapolis is Northeast! Northeast is the ideal neighborhood for foodies of all kinds. It boasts phenomenal restaurants and breweries as well as a bustling art scene.
Northeast is a fast-paced neighborhood, and there's always a lot going on. You'll always have weekend plans from galleries to cafes while visiting or living in Northeast!
Over the past few years, housing prices have increased a lot, so keep your budget in mind if you plan on going apartment hunting in Northeast anytime soon.
---
Guide to Minneapolis Neighborhoods
When you're considering the best neighborhoods in Minneapolis, here are a few factors you might want to think about when figuring out which neighborhood is the best fit for you!
Transportation Options
Minneapolis is a unique mix of cars and public transportation. Lots of people rely on the light rail and buses, while others primarily use their cars or bicycles.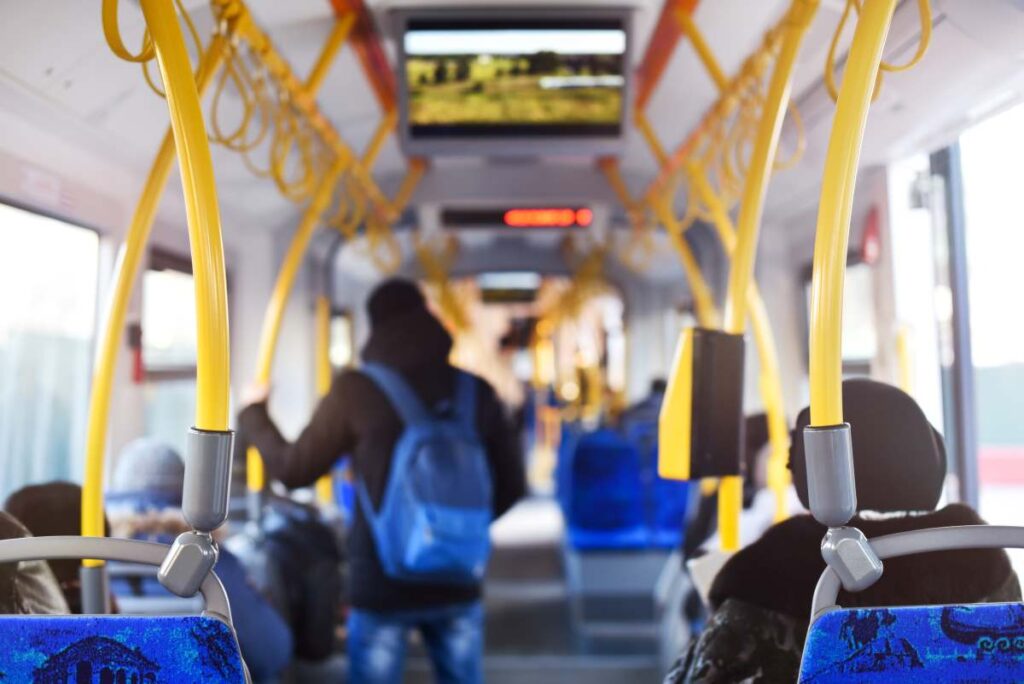 However, certain neighborhoods are more conducive to relying on public transportation. That's why it's important to think about how you might get around in the best neighborhoods in Minneapolis!
For example, neighborhoods like the North Loop or Dinkytown are close to the center of the city. In these areas, getting around without a car would be no problem!
On the other hand, neighborhoods that are closer to the suburbs, like Minnehaha or Linden Hills, are pretty difficult to navigate using only public transportation. In these neighborhoods, a car or bike would be your best option.
Proximity to Nature
Generally speaking, Minneapolis is pretty close to nature compared to other major cities. However, it can be a little bit of a hike (no pun intended) if you want to get from the middle of the city to some serious parks or walking trails.
If you want to be just a few steps away from the great outdoors at all times, then Minnehaha is the place for you! With quick and easy access to Minnehaha Park, it's one of the best neighborhoods in Minneapolis if you want to be close to nature.
Cultural Opportunities
Each of the best neighborhoods in Minneapolis has lots of things to do, but they're all different when it comes to the types of activities offered. For example, some neighborhoods host lots of festivals and events, while others are home to all different types of restaurants.
One neighborhood that might be a good fit if cultural opportunities are important to you is Northeast. This neighborhood boasts restaurants and bars run by people from all different walks of life. In Northeast, you'll be able to try food from all over the world!
---
Frequently Asked Questions
Have some lingering questions about the best neighborhoods in Minneapolis after reading our line-up? Hopefully, these FAQs will help!
How much does it cost to live in Minneapolis?
If you're new to the area, you might be wondering what the best neighborhood in Minneapolis is to live in on a budget.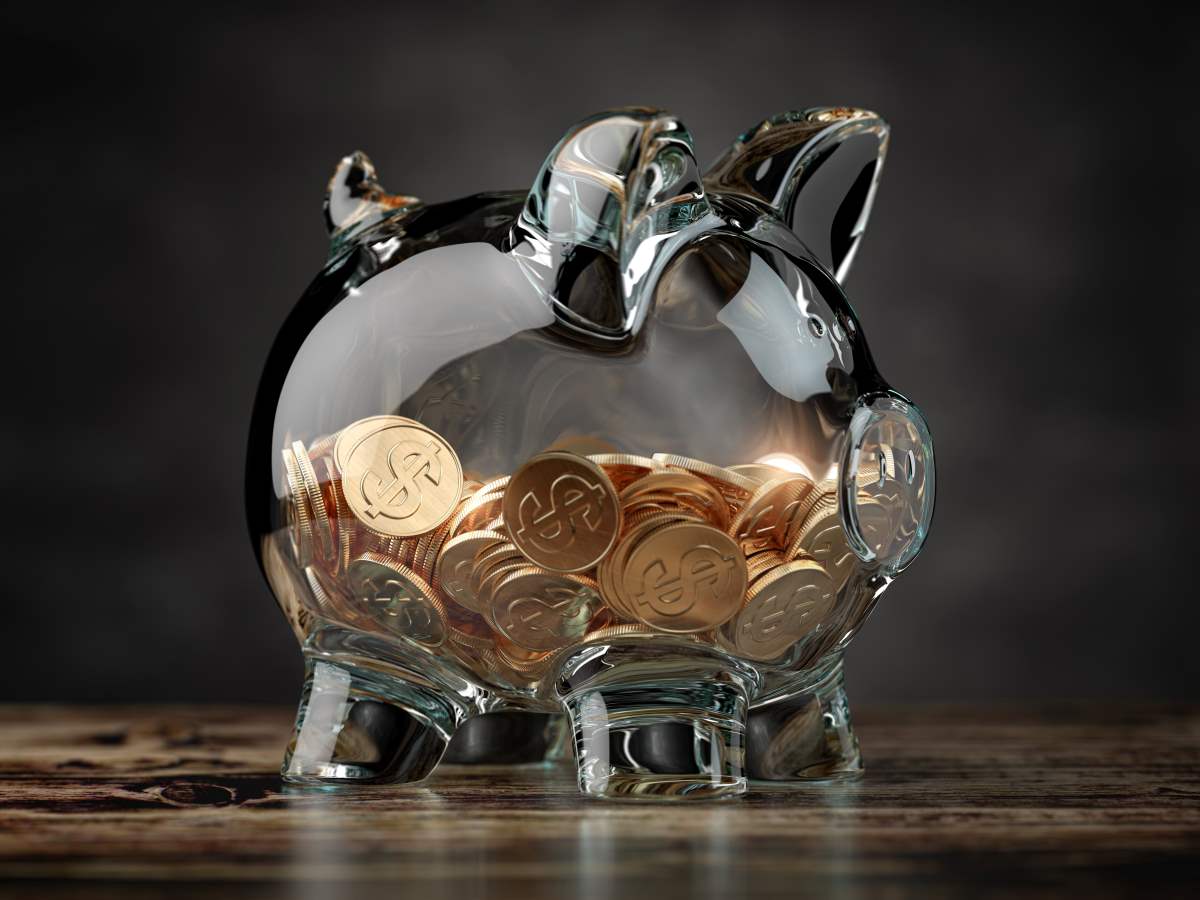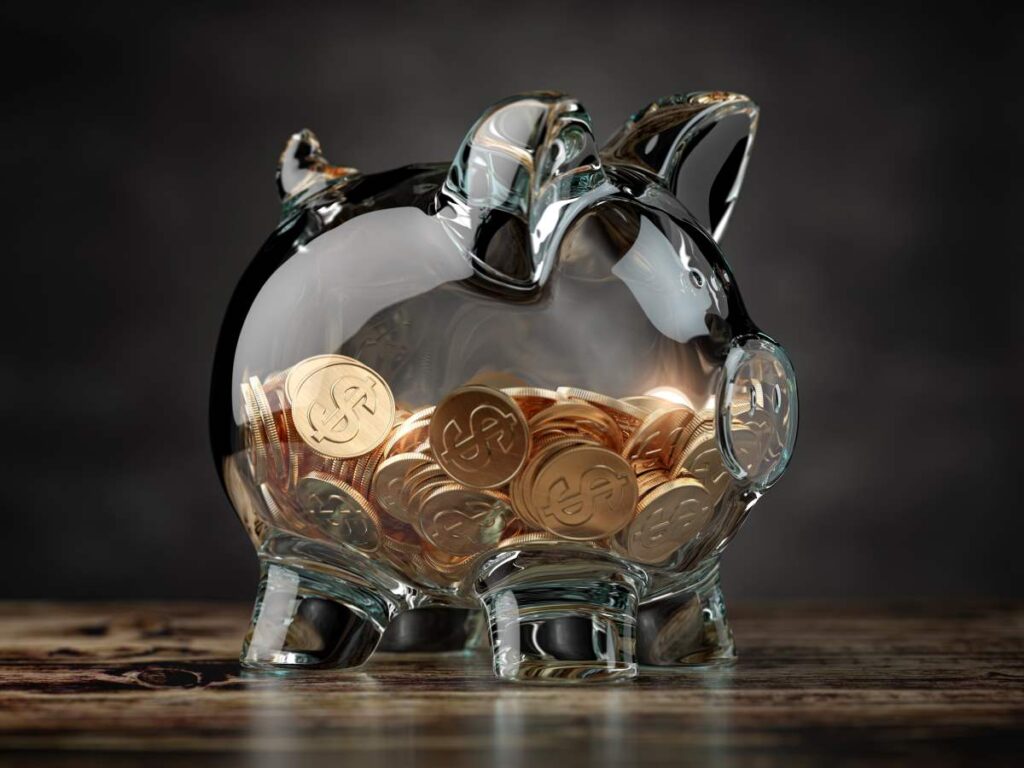 The answer might seem a little vague, but the truth is that how much it costs to live in Minneapolis varies a lot per neighborhood! Usually, the cost of living in Minneapolis depends on factors like whether you're looking for an apartment or a house in a specific neighborhood as well as how many bedrooms you need.
However, if you're seriously trying to cut costs, you may want to avoid both the North Loop and Linden Hills neighborhoods.
Apartment rent costs are higher in the North Loop than in the surrounding areas. Similarly, housing prices in Linden Hills are more expensive than in other neighborhoods nearby
Does public transportation reach every Minneapolis neighborhood?
One of the perks of living in Minneapolis is its public transportation! Minneapolis has a fairly robust and convenient public transportation system at the center of the city.
However, as with many major cities, especially those in the Midwest, the farther you get outside of the city, the fewer public transportation options there are.
Luckily, Minneapolis buses run further outside the city than the light rail does. However, if proximity to public transportation is super important to you, then being in a neighborhood closer to the center of the city is definitely the way to go.
Which Minneapolis neighborhood is the trendiest?
The best neighborhoods in Minneapolis are all known for something that makes them special, but some are trendier than others.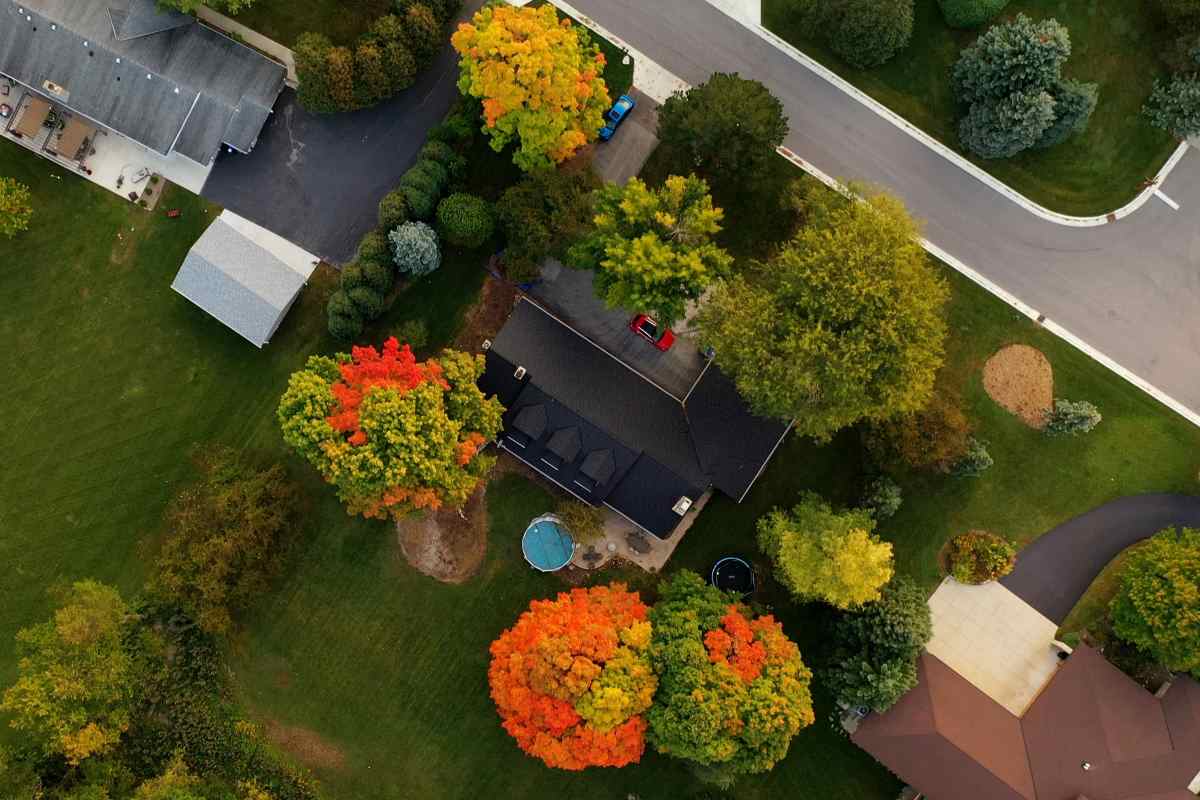 If you define "trendy" as being close to new restaurants, shopping, and other leisure activities, then the North Loop is definitely the trendiest Minneapolis neighborhood.
The North Loop is the center of the action in Minneapolis, so if you're a trend chaser, you'll definitely want to be there!
---
Exploring the Best Neighborhoods in Minneapolis
Every neighborhood in Minneapolis has something unique to offer, from amazing restaurants to stunning views of nature. Hopefully, our round-up of the best neighborhoods in Minneapolis has inspired you to check out a Minneapolis neighborhood that you've never been to before.
If you enjoyed this "best of" post and want more ideas of things to do in Minneapolis, check out our Twin Cities page!